Best American Idol Contestants
The Top Ten
1
Adam Lambert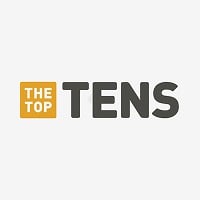 Adam Mitchel Lambert is an American singer, songwriter and stage actor. Since 2009, he has sold over 2.5 million albums and 5 million singles worldwide.
Adam has a brilliant career. Not only has he sold out his own tours globally he gets to be the frontman for Queen, one of the most iconic bands ever, performing for massive audiences around the world! Brian May on Adam Lambert: "Well Adam, I hate to use normal phrases, but he ticks all the boxes really. He has an extraordinary instrument. Even Freddie, if he listened to Adam he would go, "my God where did that voice come from? " Freddie had one of the world's most extraordinary voices but Adam has an instrument you wouldn't find in a billion people which is beautiful. Fortunately Adam has the rest of the stuff that goes with it. He has dedication, he has talent, he has understanding, he has musical empathy and he also has the ability to entertain, very much like Freddie. He has a chemistry that comes from him, he works with an audience and has this camp quality which is also a lightness of being which is slightly self-mocking so he has great confidence. He has the ...more
If Elvis Presley and Freddie Mercury had a love child, Adam Lambert would be the result. Adam Lambert has all of the skills and qualities that make a great artist: a beautiful voice with a seemingly limitless range, great stage presence, and a natural ability to engage the audience with his performance. The band Queen even invited Adam to join the band as their new front man. It doesn't matter that he didn't win idol. If Queen invites you to join their band, you are an AMAZING singer. Adam was the true winner of the 8th season of American Idol, and America made a HUGE mistake by not voting him as the winner.
For me Adam Lambert has been the best participant that has had American Idol because Adam Lambert left an imprint in that program with his originality and theatricality, his presentations that with the heart and with so much effort that always surprised the public, Adam Lambert really showed That he has everything to succeed in the music industry and that no other participant could overcome what he did on American Idol, also it is clear that for something the members of Queen invited Adam to be in the band with them. It is even worth mentioning that he has been the only participant throughout the history of American Idol that received a ovation of Simon Cowell.
After ADAM appeared on American Idol he set the bar so high that anyone else paled in comparison! He didn't win the title but he was definitely the Winner of Season 8! No one else could sing.. perform.. or even compete with ADAM! He was/still is the complete package & has gone on after AI to reach even newer heights! Now touring with the Iconic band QUEEN for the past 6+ years plus has his own solo career.. has been on T.V. shows (Glee.. Pretty Little Liars) not to mention his appearance on AI every year since Season 8 as a mentor.. judge.. and numerous performances! He has released three successful albums & is currently working on his fourth Masterpiece! ADAM is a Worldwide Star & has been in numerous countries performing on his own & with QUEEN! He has fans in every country from North America.. South America.. Asia.. Europe.. Australia.. New Zealand & even Africa! ADAM didn't need the title from AI... he has proved that he is definitely a WINNER!
V 183 Comments
2
Clay Aiken
Clay has had it all together since day one. He is multi-talented not only with singing, acting, and a hilarious sense of humor, but also with many years as a UNICEF Ambassador, author of an auto-biography, LEARNING TO SING, that climbed to No. 2 in New York ratings, as well as founding the National Inclusion Project that currently serves 40 states with respect to children with special needs. He is well versed in political matters and recently made a run for Congress. You will see him on many T.V. news networks, and he has been invited to join the "Third Rail", a discussion program featuring news and politics.

Clay has used his celebrity in many positive ways in order to MAKE A DIFFERENCE for those who are less fortunate! But lets not forget Clay DOMINATED Season Two. He lead in every rating! We learned that no one can make lyrics come to life as Clay can. We marveled at his vocal range, and we loved the humbleness of his presentation. As fans, we have followed him through more ...more
American Idol had the best viewership EVER, when Clay was on...The AI2 Finale totals were never beat. Also the next best views were during AI5, when Clay made an appearance, that is by far the most memorable. Michael Sandecki won an award for best impersonation of Clay Aiken..and Clay made an appearance...It was EPIC!.. Best performance ever on Idol was Clay's "Bridge Over Troubled Waters". He's had a fantastic singing career, as well as having his own Foundation for kids, a Unicef Ambassador, and ran for Congress. Seems to me, this is what an American Idol is all about!
This contestant has the most beautiful voice and phrasing...he sings every genre and acts too. Most of all, he wants to make a real difference in the world. What more could you want from an Idol?
Forever and always
V 113 Comments
3
Kelly Clarkson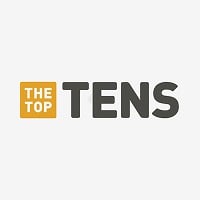 What I like about Kelly is that she can't only sing one genre. That's why she had topped the Billboard Country Chart, Billboard Hot Dance Club Songs etc. She is a Jill of All Trades. No wonder she topped the Billboard charts 80 times. She may not sold more albums than Carrie Underwood but Kelly sold more songs, digitally and physically, than any Idol contestant. - kram90
The first and the best (by a mile according to Simon) idol contestant or winner. The most clear best vocalist to ever step foot on the idol stage. Actually she is one of the great voices in music today. She can hold her own against anyone when it comes to singing. She was the first idol and American Idol never found anybody better. They searched but never found the next Kelly Clarkson.
No other Idol is better than the Queen of Idol, Kelly Clarkson herself. Best voice by far, best range, most versatile, best live performer.
She's incredible - pjo
V 23 Comments
4
David Cook
David Cook rocks! He's the season 7 grand winner, and I really love his rock n roll voice.. I love all of his songs!
should be in the top 10 with taylor, clay and elliott - idolangelx13
V 2 Comments
5
Haley Reinhart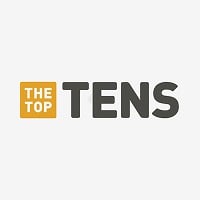 Haley Elizabeth Reinhart is an American singer, songwriter, and voice actress from Wheeling, Illinois, a suburb of Chicago.
She has the best voice I have ever heard, not only on American idol but in my life! It is sooo unique and there is something about it that cannot be duplicated! Even if she never gets big she will be my favorite voice forever and my favorite artist! LOVE HER and I will always try to stay updated with what she is doing because she is that amazing! I am waiting for the day that she becomes famous and I know that she will be because talent like hers cannot go unnoticed!
Haley is a one of a kind original. There is no one else like her. She has the voice of an angel, yet naturally sensual and she can belt out a song too that gives you chills. Her rasp and growl are second to none and she is always pitch perfect. She's a dream to look at and is just as beautiful on the inside. She is indeed God's gift to everyone who enjoys good music and is destined for super stardom. I am so enjoying her journey, it's been a blast so far.
Haley Reinhart has paid her dues since American Idol, gigging and singing her way into everyone's hearts. Her voice is one of a kind, unique to this contest, and her attitude is so calm and respectful. She never says anything but positive about American Idol, she truly appreciates what the show did for her. She took her experience there, and has grown it into 2 albums, a T.V. show, an international sold out tour with Postmodern Jukebox, all while being known in the industry as the SWEETEST HARDEST WORKING girl! She is forever my favorite AI, from someone who's seen every episode of the show, she is the diamond and will be BIG in 2016!
Incredible vocalist and person. Her music helped me navigate my own personal journey out of depression. She is all about personal empowerment and being chill. Best Idol ever!
V 124 Comments
6
Jessica Sanchez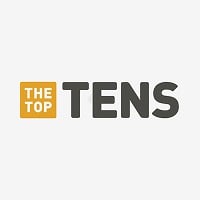 Jessica Sanchez is a happy and jubilant person from the season 11 American Idol 2012 she should've won but people thought Phillip Phillips was cute had a contagious voice ( Catchy songs and easy to learn to and love ) but Jessica Sanchez was like phenomenal with all her performances and was saved by the judges because her pure talent! And she even auditioned in America's got talent she was good then and I think she was 8 or 7 years old but come on that was great because her voice is super contagious easy to love and made it quite far in america's got talent but I'm glad she still got a record deal because its rare to not have a record deal! In AI because most people are young or isn't good enough or can't fit in their record label but all and all its your decision not mine! All I ask is that when I revisit this site Jessica Sanchez has to be at least the top 4 because she has a dash of JHud and the growl of Whitney Houston (rest in peace whitney) and the high notes like not like the ...more
Her season was the probably the toughest I've seen, yet out of all the great contestants, Jessica should have been crowned the American Idol. She has the power of Jhud and Whitney Houston, yet she has the fire of Beyonce. This girl is one to watch out for. She can perform, dance, and sing like there is no tomorrow. Take notes, this girl knows what she's doing.
Jessica has a unique voice and she is the kind of person that everyone loves. I cannot believe that a person so close to my age can be such a remarkable performer. Oh god, when she sang I will always love you she nailed it!
A little to Filipino Karaoke for me.
V 14 Comments
7
Chris Daughtry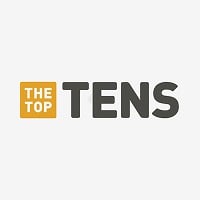 Christopher Adam "Chris" Daughtry is an American musician and actor, best known as the lead vocalist and rhythm guitarist for the rock band Daughtry and as the fourth-place contestant on the fifth season of American Idol.
Why is Chris down here?! He has had hit after hit on EVERY album, baptized is hands down probably his best so far, his vocal range is amazing, his music is beyond perfect... Please, just move Chris to top 5 at least
Totally ruled!! He should have beat Hick(s) and Mcphee!! Some people wouldn't know talent if it bit them in the a**
All of his songs sounds good to me... A thumbs up for Daughtry!...
Adam Lambert and Chris Daughtry are one of my favorite singers, but Chris is a little bit better. He's great!
V 4 Comments
8
Carrie Underwood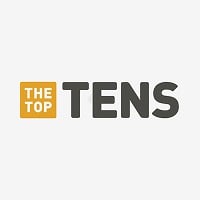 She is a package.. Beautiful face, has an angelic voice and the best country singer in music industry... Aside from taylor swift
She should be number 1! She is the person who has had the most success after being on idol! Powerhouse voice! Go Carrie!
Her voice is unique and better than David Cook, Lambert and Sanchez. She should be at number 1 with Clarkson
I think she is the #1 idol
V 14 Comments
9
Jordin Sparks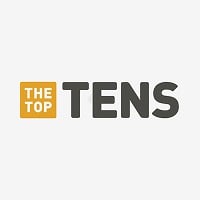 Jordin Brianna Sparks is an American singer, songwriter and actress. In 2007, she rose to fame after winning the sixth season of American Idol; at age 17, she became the youngest winner in the series' history.
She has an amazing, unique vocal range and she's a true performer. When she is on stage and she does her thing, nobody can say that she is not good enough, because everyone knows that she has the talent and drive to be on top.
I really love her voice, especially when she sings battlefield, tattoo and permanent monday. She also had a good collaboration w/ Chris Brown in No Air and w/ Big Time Rush, Count On you..
Unbeatable vocal range...unfortunately, still untapped!
10
Bo Bice
He ROCKS! On the American Idol CD, He did great, G-R-E-A-T, on I Don't Wanna be. WHOOHOO! - Abejorro97
The Contenders
11
Jennifer Hudson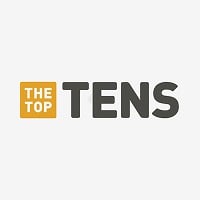 Jennifer Kate Hudson is an American singer, actress and spokesperson. She rose to fame in 2004 as a finalist on the third season of American Idol, coming in seventh place.
Jennifer Hudson had the best voice from her season and it is awesome to see her bringing down the house as Effie in Dreamgirls. Long overdue success for her.
She is the definition of the American Idol, the epitome of the perfection. I just love her.
By far the one of the best voices of all idol contestants. Would actually put her number 2 after the great Miss Clarkson.
I love fantasia but I still can't believe Jhud didn't win!
12
Angie Miller
She has an amazing voice and she should have won that season. She is charismatic, talented, she is a nice person and she could be a very good role model. From the very first audition, I loved her. Her voice is very strong and she reminds me of Jessica Sanchez. They both have a very strong voice and good personality at a young age.
Another more overlooked contestant who also came in third but in my opinion definitely deserved to win American Idol
What? She's easily the most overrated contestant of Season 12. Everyone loved her cause she looked cute when Candice had the better voice. - DCfnaf
She's not only beautiful, but has a powerful voice & message to share with the world as well!
She was definitely not better than Candice. Shouldn't be higher than her. - DCfnaf
V 3 Comments
13
Colton Dixon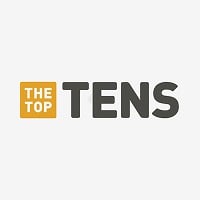 His song never gone is very good. He's become a great Christian rock artist
September and Piano man were both incredible performances.
V 2 Comments
14 Ruben Studdard
15
Taylor Hicks
Taylor is an Amazingly talented live entertainer/musician and singer/songwriter with vocals that are full and rich keeping our roots music alive. Taylor's shows keep you thoroughly engaged whether it's with a full band or acoustic. He's loved by all who meet him. He made Forbes Top Ten Idol earners two years in a row without a big machine helping him. His life exemplifies Christian values by his devotion to children's charities and his "turn the other cheek" attitude in the face of adversity. Taylor is a honest and loyal person in addition to his musicality. This is why he is the Top AI vote earner of all time AND season 5 Winner!
Taylor is definitely my favorite Idol of all time. He was fabulous on the show and is amazing to see in person. I have been blessed to meet fellow fans over the years and we have developed incredible bonds of friendship. Taylor has achieved success on so many levels, as a writer, in a Vegas residency, on Broadway, on the Grease live tour, as a popular restaurant owner, and so much more. His efforts and generosity with charity projects have touched hearts in immeasurable ways. I hope Idol appreciates how Taylor helped to contribute to Idol's success in it's most popular season ever.
I'm so glad I got to see him perform- he is, in my humble opinion, the best all-around entertainer that I've heard in ages. Even though he won Season 5, it's a shame he didn't get the recognition he deserved. But he's doing what he's always wanted to do- play his music his way, and make people happy.
Taylor comes alive on stage! A true artist who since winning Idol has performed with just about every genre of musicians. He wowed them at Jam band concerts and is as comfortable singing soul, or country as he is singing pop. He is a musicians musician! No auto tuned voice overs for him!
V 31 Comments
16
Diana DeGarmo
Maybe not the best voice from her season, but was always very polished for her age. Went on to have a career on Broadway. I actually believed she was better than Fantasia in the finale.
17
William Hung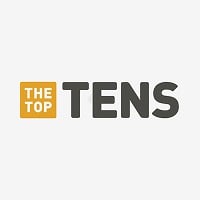 William James Hung, also known as Hung Hing Cheong, is a Hong Kong-born American former singer who gained fame in early 2004 as a result of his rather colorful audition performance of Ricky Martin's hit song "She Bangs" on the third season of the television series American Idol. He is also a motivational ...read more.
18
Kris Allen
Last I heard Kris is performing on college campuses and pubs. He never really made it. He has a small core fan base who continue to support him. He puts out album after album of the same boring music. I couldn't even imagine going to one of his "concerts." I can see better at the local pubs on a Saturday night. But good for him that he's able to do what he loves.
He's a brilliant musician who can match up singers with better vocals than him. A true Dark Horse! - ramlien
Kris Allen is better than Adam Lambert... Just my opinion.. Haha.. I really love live like were dying, the truth and his latest song the vision of love..
19
Constantine Maroulis
One of the best male pop-rock singers I've ever heard. Should have come in at least 2nd or 3rd. His performance of "My Funny Valentine" is one of the best ever on Idol.
20
Kellie Pickler
Possibly one of the best personalities the show has ever seen. - keziahsuperstar
SHE WAS THE BEST THEN AND NOW!
PSearch List
Recommended Lists
Related Lists

Most Overrated American Idol Contestants

Hottest Female Contestants of American Idol
Most Robbed American Idol Contestants

Best American Idol Contestants From Season 10
List Stats
5,000 votes
114 listings
11 years, 281 days old

Top Remixes (18)

1. Jessica Sanchez
2. Joshua Ledet
3. Adam Lambert
boeingrules

1. Kelly Clarkson
2. Haley Reinhart
3. Pia Toscano
crockydyle

1. Adam Lambert
2. Colton Dixon
3. Kelly Clarkson
MidKnight
View All 18
Posts
Error Reporting
See a factual error in these listings? Report it
here
.