Top Ten Players That Did Not Deserve to Make the 2019 NFL Pro Bowl
We had our fair share of worthy pro bowlers this year. Standouts such as Patrick Mahomes, Aaron Donald, and Michael Thomas earned their rightful places in the pro bowl. But some made it that just did not deserve to. Some just made it because of popularity, even if they had 50/50 seasons. So, we're looking at the top ten players that did not deserve to make the 2019 NFL pro bowl.

The Top Ten

1 Benadrick McKinney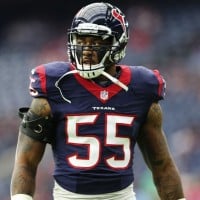 This guy absolutely robbed Darius Leonard. It's beyond me how McKinney made it over him. Truth be told, I don't really know who he is. But I went ahead and looked at his stats, and they were fine, but not great. Also, yes, I realize Leonard is an outside linebacker, while McKinney plays inside linebacker, but he still kind of stole his spot. Even McKinney himself wasn't expecting his pro bowl nod.
2
Aaron Rodgers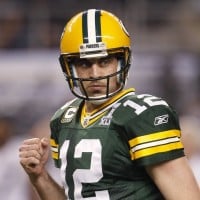 Aaron Charles Rodgers is an American football quarterback for the Green Bay Packers of the National Football League.
Why did he make it? Want to know my initial reaction when a friend of mine told me Rodgers made the pro bowl?
"How the crap did he make the pro bowl, he had a crap year."
He was picked solely on legacy and popularity, while Russell Wilson was hugely snubbed. Wilson has better stats and record. Those don't lie. Rodgers didn't deserve this.
3
Tom Brady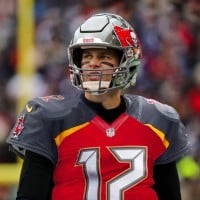 Thomas Edward Patrick Brady, Jr., is a retired American football quarterback for the Tampa Bay Buccaneers of the National Football League. Brady is known for being the only quarterback in history to win 7 Super Bowls, and was often considered one of the best quarterbacks of all time. Brady was also frequently considered to be the biggest steal in NFL history as a late 6th round pick. He had previously played for the New England Patriots from 2000 to 2019.
I didn't think Brady could make the pro bowl this year, but for some reason, he did. Worse yet, it was over Andrew Luck, who has played a heck of a lot better than Brady this season. The Colts have two major snubs, Luck and Leonard. Anyway, Brady has really shown over the course of this season that age has caught up with him at last. It will hit him like a brick wall at some point. He had a down year like Rodgers, and still didn't deserve the pro bowl over Andrew Luck.
Brady has looked washed up all season long but of course he makes it because his name is Tom Brady. He's arguably more undeserving than Rodgers.
4
Landon Collins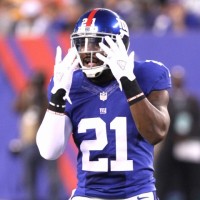 Landon Collins is an American football safety for the Washington Football Team of the National Football League.
Landon Collins went on injured reserve weeks ago, yet he still made the pro bowl? What about D.J. Swearinger? I believe the Redskins safety had a tremendously better season than Collins.
5
Max Unger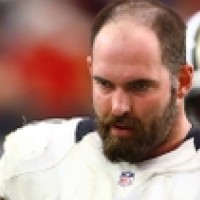 Maxwell McCandless "Max" Unger is a former American football center of the National Football League. He played for the Seattle Seahawks and New Orleans Saints during his 9-year career.
An aging Max Unger and Alex Mack made the pro bowl over Jason Kelce? Unger especially doesn't really deserve the pro bowl. Kelce has clearly been the best center in football, while Unger is benefiting from a stacked offensive line, alongside fellow pro bowler Terron Armstead and pro bowl snub Ryan Ramszyk. I don't see how he made it other than piggybacking off of his teammates on the offensive line.
6
Eric Fisher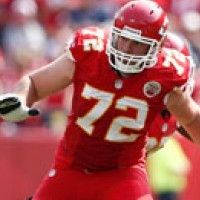 Eric William Fisher is an American football offensive tackle for the Kansas City Chiefs of the National Football League.
The wrong Chiefs tackle made the pro bowl. From what I've seen, their other tackle Mitchell Schwartz is more solid and on an iron man streak. Fisher is good and all, but is he really pro bowl good?
7
Fletcher Cox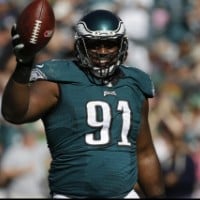 Fletcher Cox is an American football defensive end for the Philadelphia Eagles of the National Football League.
The NFC is loaded with defensive tackles, with Aaron Donald, Aikeem Hicks, and Fletcher Cox getting a pro bowl nod. Donald and Hicks make sense, but Cox? To name one player that has outshined him this season is DeForest Buckner. He's had the better season statistically and performance wise. Yet of course, the more recognized Cox made it. He's good, but not pro bowl good this year.
8
Jason Myers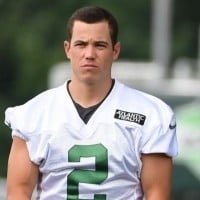 Wait, wait, wait. Jason Myers over Justin Tucker? How did the voters screw that one up? Tucker had obviously been the better kicker this season if you just look at their stats.
9
Melvin Ingram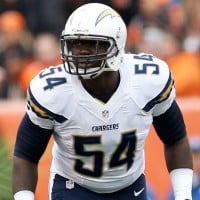 Melvin Ingram is an American football linebacker for the San Diego Chargers of the National Football League.
Okay, I have nothing against Ingram, but this year was sort of a drop off from 2017. Some could attribute it to teammate Joey Bosa's absence the majority of the season. He wasn't quite as dominant as usual. Still, 7 sacks isn't bad at all.
10
Tyron Smith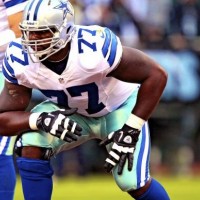 Well, Smith is still a very good left tackle, but wasn't completely healthy all season. But what irks me is that he made the pro bowl over two better left tackles of 2018 in Andrew Whitworth and David Bakhtiari. It sucks for them that they have to stay in Smith's shadow.
The Contenders
11
Patrick Mahomes II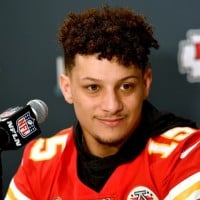 He does deserve it actually 45 touchdowns, and on pace to make it to 50. Pretty much leading his team every single game.
Nice try but he's the 2018 MVP so he actually does deserve to be in the pro bowl.
Why is he on here? e deserves to go to the pro bowl after the great season that he's hd.
12
Mitchell Trubisky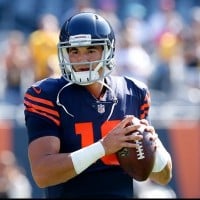 Made it in filling in for Jared Goff. Comparing his stats to Matt Ryan's however, I just don't see how people gave Trubisky more votes than Ryan.
BAdd New Item