Most Popular NFL Teams
The Top Ten
1
Packers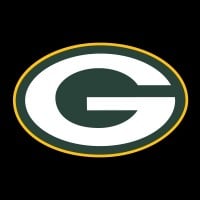 The Green Bay Packers are a professional American football team based in Green Bay, Wisconsin. The Packers compete in the National Football League as a member club of the league's National Football Conference North division. The Packers have won 4 super bowls and 13 NFL championships.
The only publicly owned team, and an objectively great one at that. Enough said. They are also not large enough to never be the underdogs; when was the last time you heard the Steelers, Cowboys, or Patriots were underdogs? Yeah, that is what I thought. People like cheering for the underdogs. Cowboys and Patriots are too arrogant, and while the Steelers are impressive, they border on too impressive. Some flaws are nice. The Packers give exciting games and are usually excellent, but having the occasional off games adds that much more tension.
The smallest market team in the NFL, as Green Bay's population is just over 100,000 people. Despite that, Lambeau Field is always full during games (capacity of around 70,000-80,000), which speaks a lot for how loved they are. The Packers are one of the most popular/ loved teams in the NFL. The championship trophy is named after a Packer's legend, and some of the best players to ever play, did so in Green Bay. The Packers won the first 2 "official" Super bowls. People who say Dallas is "America's team" are delusional, as America likes winners-the Cowboys haven't been since the 1990's. Green Bay is the ONLY team that will never leave their city, change owners, e tc. s ince the FANS own the Packers. If the US truly considers itself a "democratic" nation, then (with that in mind) the Packers are the only true "America's team" as they're the only NFL team that actually practices democracy-the fans own the team-not some old ass guy with too much money.
Man, when Packers play football fans watch, if they win people celebrate, if they lose people cry.
No one wants to see Packers lose (except Bears fans).
They are simply the best.
There's just some aura around all of them - Curly Lambeau, Vince Lombardi - these guys transcended from normal players to some kind of football references.
Just look at the players - Starr, Favre, White and of course Arron Rodgers, I mean come on.
Most titles, most heated rivalry with teams such as Bears and Vikings
It's just poetry
I grew up in Fort Worth Tx and dispise the Cowboys, always have always will. I always bash the cowboys fans about how Jerry Jones sold the name of AT&T Stadium because he is a greedy douche. As most smart people know that the Packers are a fan owned team, so no greedy douche can change the name of the team, stadium, or the logo at their own will. A lot of people have respect for that about the Pack and some are jealous of that as well. Some may say "Packers buy the reffs" well duh ya we do we have to pay them they don't do this for free you know! The teams even have to split the cost of their paychecks! The only reason people say anything snarky is because guess what they either are jelly or are a secret fan! Who Knew! :...)
2
Steelers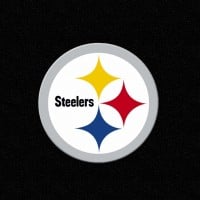 The Pittsburgh Steelers are a professional American football team based in Pittsburgh, Pennsylvania, that competes in the National Football League. Pittsburgh Steelers have won the most Super Bowls with 6 which currently stands today.
I was born in Florida, but have spent most my life in Dallas, Texas. I have never been to Pittsburgh..., not yet, anyway. However, I am a die hard Steelers fan. I bleed black and gold.
I used to HATE football. Ha ha! Now I LOVE it! I even bought a book to teach me more about the sport I have been following now for the past 10 years. Everywhere I go, I meet Steelers fans! In the Dominican Republic, Puerto Rico, and yes, Antarctica!
How did I become a Steelers fan? My ex-husband, who was born and raised in Dallas, Texas. Yes sir!
Almost 50 yrs old, been a Steelers fan since I was 7, lived in PA NC & Fla growing up. Every place I've ever been has Steelers fans. Every person I've ever known has told me they can't go anywhere in the world (traveling with one form or another of military branch) and not find Steelers bars and fans. Never ever saw Patriot fans wearing jerseys or heard a peep out of them most of my life. Guess when you use statistics you have to look at how large of a data base they used and how they gathered it. No way on God's green earth patriots have the most fans.
Steelers 1st, Cowboys 2nd, Green bay 3rd, Raiders 4th, Patriots 5th... Steelers have been the only consistent team in all fields since the days of Mean Joe Green... They set the standard for most defenses to this day because of the legendary Steel Curtain. And even today, Big Ben just set another NFL record in the opening season game... Look it up... Steeler Nation Baby!
The question is the most popular, not your favorite team. Around the nation, the Steelers are probably the most liked team overall. More people dislike the Patriots then the Steelers, and although the Steelers aren't my favorite team they should be number one due to the great number of people who have liked the Steelers over the years as opposed to the number of people who don't like them.
3
Patriots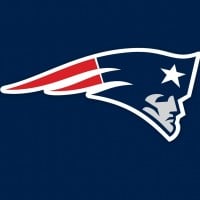 The New England Patriots are a professional American football team based in the Greater Boston region. New England Patriots are one of the few teams to have 5+ wins in the Super Bowl.
The Patriots did not deserve to win the SuperBowl. The Seahawks played an honest and fair game while the Pats had to cheat their way to the top. Also, Tom Brady, the prick, he broke up with his pregnant girlfriend to be with a model who is now his wife. I don't understand how you people are proud to be Pats fans. It honestly makes zero sense. Like geez! And I hope Tom Brady knows that it he is an embarrassment. Ok so I have one more question for you...If God is not a Seahawks fan, why is the grass green and the sky blue? Thank you for reading my comment and an awesome day. Go hawks!
Did the patriot out score the colts 28-0 in the third and fourth? Yes. After the refs checked psi? Yes. Defategate is a joke. At max psi they smoked the colts, then won the Superbowl. Don't you think the league has them checked every game and still with 3 wr a handfull of oline and a rb out they are 10-0. The fact is all NFL teams try and get an edge. But take the pats offensive weapons away and fill the balls to the max psi and still they almost have the AFC locked down by week 11. People just like to cry.
Greatest run in NFL history period! But it's over now because the teacher can no longer deal with the students and the valedictorian of the class wants to be Tony Robbins now. They essentially gave away a Lombardi trophy and history because they acted like babies assuming they were participating in another dodgeball game at recess.
Patriots are BEAST! I am really glad they are #1. Also, to all you Steelers fans, it doesn't mean a team is the best if it has the most super bowl wins... Now, I'm not saying Steelers aren't good but they aren't the best. They lost to the Jets this season. They lost to the COWBOYS and the PACKERS at the Super Bowl.
4
Cowboys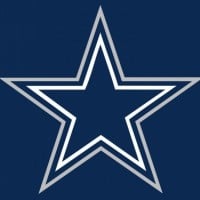 The Dallas Cowboys are a professional American football team based in the Dallas–Fort Worth metroplex. The Cowboys compete in the National Football League as a member club of the league's National Football Conference East division.
10 years down the road, when Brady is out and the Patriots are just an average team, they won't have a shot at this list. There are only a few teams that can make this list without having gone to a Superbowl in more than 20 years! Only team's like Green Bay, Pittsburgh, and Dallas will still make the top five year in and year out. Because everyone knows when Jerry Jones is out of the way, the Cowboys will be on top again. Until then, we just have to hope for luck, but the fan's will be there cheering. Whether they're in first place, or last, the Cowboys will always be "America's Team"!
The team has nationally broadcasted games every week! Win or loose people still care about this team. No one cared about the Pats before Brady, the Packers were ignored when they were bad, and no one gave a crap about the Steelers in the 80s. No matter how bad Dallas gets people still care. Patriots and Packers have the most bandwagon fans. Do you know how many Patriots fans live in LA or Packers fans in San Fran? Those are the most bandwagon. How many Packers fans in Cleveland? Pars fans in Buffalo? My god.
Cowboys always make the most money selling tickets they always sell out their Road games they always sell out their home games they sell more NFL paraphernalia than any other team they make more money for all NFL teams than any other team as well as for themselves!
The Cowboys are one of the if not the greatest team of all time. Relevant good or bad. 5 Super Bowl Rings 8 SB appearances. 34 Playoff wins and multiple appearances. We have more true fans than any one else. Born in Dallas lived in Chi-Town from 6 and now in LA. My Boys have many true fans while the Packers, Seahawks, and Patriots have bandwagon fans. 49er fans only are dominate in times when their good. The team has the most true fans. It's nationwide. #Cowboysforlife #Cowboysislife #Cowboynation #Cowboysarethebest
5
Eagles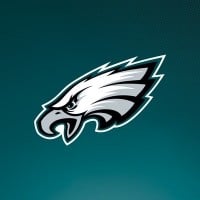 The Philadelphia Eagles are a professional football franchise based in Philadelphia, Pennsylvania. The Eagles compete in the National Football League as a member club of the league's National Football Conference East division.
The Philadelphia Eagles and the Eagles fans are the are most craziest, loyal, and funniest family I have ever seen. The Eagles are apart of every Philly person's family. Weather you as an individual like them or not...SOMEONE in your family does! Even though they haven't won a super bowl yet, they will not give up. And the fans won't either. They come back every year and support the birds because they are family to us and Philly knows that one day this nfl team will be in the hall of fame and everyone is gonna know their name. (That's the definition of loving football and that's the definition of loving a football team. )
E-A-G-L-E-S EAGLES!
The Eagles are both loved and hated. So are a lot of other teams especially the Cowboys (I still can't understand the retarded adulation). The Eagles are also feared. The Eagles are feared because of their potential. Potential, that if fulfilled, would unleash what most Eagle haters fear... the unconstrained, unbridled, cacophonous joy of Eagles fans. However, this potential has been wasted for generations of the Super Bowl era because of that one missing and elusive cog. But,today...today, the Eagles took steps toward fulfilling that potential...steps that will, at last, see them ascend to the ranks of Super Bowl Champions. Today, the Eagles acquired that missing cog...Today...the Eagles acquired Carson Wentz, Quarterback.
Eagles fans are either one of two things: extremely loyal or extremely ignorant. I mean, seriously you know you are a bad team when you've been around since the 1930s and have never done anything worth recognition. With no Super Bowl titles in 80+ years, this team will never win a Super Bowl. And plus they will forever be crushed by the Cowboys, Redskins and Giants.
They used to be one of the worst in the leagues until they arose as one of the best teams and won the Super Bowl a few weeks ago. Different from their fans they are very likable people. They are very humble and kind people. And their fans aren't bad either, it's just the few that ruin their reputation. They're really good at playing too.
6
Seahawks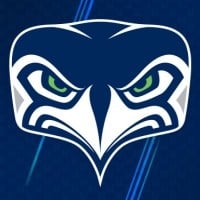 The Seattle Seahawks are a professional American football franchise based in Seattle, Washington. The Seahawks compete in the National Football League as a member club of the league's National Football Conference West division.
Seahawks fans are absolutely the best. They are competitive and fun, IF they are not hopping onto the bandwagon. Russell Wilson, Marshawn Lynch, and the Seahawks have gained popularity after beating the Denver Broncos in the Super Bowl. Russell Wilson has hosted a show on Nickelodeon and the people go crazy over the whole "Beast-mode Skittle" thing. I have been a Seahawks fan ever since I was born, when Matt Hasselbeck was QB. My dad took me to Buffalo Wild Wings and I sat there watching the game while chewing on some celery. Watch out Patriots... here we come. Go Hawks. We are all your twelfth man.
The team has nationally broadcasted games every week! Win or loose people still care about this team. No one cared about the Pats before Brady, the Packers were ignored when they were bad, and no one gave a crap about the Steelers in the 80s. No matter how good or bad this team gets, people still care about this team. Cowboys, Packers and Patriots are the most popular NFL teams and have the most bandwagon fans. Do you know how many Patriots fans live in LA or Packers fans in San Fran? Those are the most bandwagon. How many Packers fans in Cleveland? Pats fans in Buffalo? My god. We wont spread across the country like these 3 fans do.
They lost on 9/10/2017 @ Lambeau Field in Wisconsin 17-9. We were going to strike first with that intercepted return touchdown but the god damn penalty flag was thrown right after that takeaway, thank goodness it wasn't before that because that would give the Packers an automatic first down. Jeremy Lane was also ejected from the game. The Seahawks need to work on trying to trade the worst offensive player to the Packers for either Jordy Nelson or Randall Cobb in 2019 and trade Richard Sherman to the Packers for Nick Perry in 2020. That will help us reduce penalty flags on us!
They barely lost on Monday Night against the Falcons 34-31. Our offense turned the ball too soon when there should be a flag on pass interference on the Falcons defense but the referee refused to throw it out, which means one of the fans should've thought about throwing some beer bottles at the referee to get him to throw out the flag. Kam and Richard are out for the season, which means they need to get some better offense by trying to tell the dumb ass Packers to trade Randall Cobb to us to help our offense score more points.
7
Broncos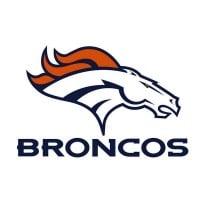 The Denver Broncos are an American football team based in Denver, Colorado. The Broncos compete in the National Football League as a member club of the league's American Football Conference West division.
Prior to 1970, when the Denver Broncos of the AFL became part of the NFL, they have been a model of excellence, having won the Super Bowl three times, appearing a record-tying 8 times. They have reached the NFL's pinnacle of success by appearing in the Super Bowl in the 70s, 80's 90's, absence in the 00's and twice again in the 10's. There have been record sellout crowds, consistently since 1970. The city and metropolitan region showed their support in a region-wide ballot measure to construct the state of the art, one of the more architecturally interesting stadiums of the NFL. Without a doubt, the reigning Champions have been and will continue to be one of the NFL elite for many decades to come! BRONCOS!
Because their the Broncos. Go to any stadium with the broncos fans there and you'll hear a butt load of people cheering. No way in the world the eagles or ravens or half of the teams above the broncos are more poplar and loved. Only less than 1% of people in america even go to this site and vote. I'm huge into the NFL and I never heard of it until I got bored. So sure on this website the broncos are 9th but in real life in america they are one or maybe 2 just maybe. But absolutely not 9 or any were under 2
The Broncos are the best. We have the best fans, who are forever loyal, we have an amazing team, which has hosted some of the greatest players of all time, and we've had a long history of how we all look up to our players. Like the giant, larger-than life painting of TD, or the ultimate loyalty of the Barrel Man. All of these things are what makes us stand out, and it's what makes us the Denver Broncos.
We are with our team win or lose. Take a look at the sixties. Filled the stadium with a losing record. Record should be taken into account when determining the best. A lot of fans are only fair weather. By the way... I've been in Florida for 15 years and have never lost my loyalty. Sales cannot determine best either... Who can boast 1.1 million turned out for a victory parade on a weekday?
8
Giants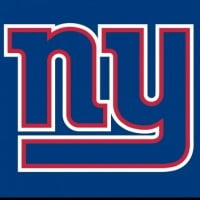 The New York Giants are a professional American football team located in the New York metropolitan area.
They're really likable, I'm a giants fan and I don't hear as much hate towards us or the redskins compared to the Cowboys and Eagles. You can't hate Eli Manning, dude is a clutch QB, never says anything about anybody, and is as calm as they get. Bonus points for beating New England twice in the super bowl. Plus, OBJ is popular and Cruz used to be one of the best and hyped receivers in his prime. Not to forget, the fans who fill MetLife even if they're going 6-10.
Raised in Maryland, but I was born in Brooklyn, NY. Some history:
The first player to spike the ball after a TD? Homer Jones, N.Y. Giants.
First team to give their coach a Gatorade bath? N.Y. Giants.
Who invented the 4-3 defense? Tom Landry, DC, N.Y. Giants.
And,
Which team's fans started the "De-fense! " chant? The N.Y. Giants!
I don't care what anyone says about this team but I will always know that this team is better than the eagles and the redskins. We have 4 super bowl wins (including 2 going against the patriots).
Bro, I'll tell you the giants will always be my favorite team even if they lose a lot. Tell Eli manning he is like a brother to me. I hope I can play for the NEW YORK GIANTS someday!
9
49ers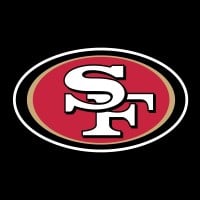 The San Francisco 49ers are a professional American football team located in the San Francisco Bay Area.
The 49ers are the best I have been faithful to them since I was born from when they were a really good team. I mean look at Joe Montana and Jerry Rice. All the Seahawks and patriot fans jump on the bandwagon because there all like ooh the Seahawks beat the 9ers once. So what just stay loyal to your team. And also the patriots are okay but their problem is that their fans don't even watch the games and brag about them. GO 49ERS
They have had the best football team ever with Joe Montana and Jerry Rice at the top of the list. The first team team to ever win 5 super Bowls.
They changed the game forever. They're simply the best!
Refs screwed us against seahawks nfl championship game, gives ne comfort we wore whooping their ass across the board, refs had to do that much bs for hawks to win...this was the best defense the nfks seen in years, but its cool. Quest for six!

Ronnie
49er Booster Club
Socal, IE Charter
Joe Montana, Steve young, Jerry rice, and Jeff Garcia are just a few names to come to mind. And Jimmy Garoppolo is looking really good in his first starts, and the niners will be good again. I'm part of the faithful, how about u?

Ps Tom Brady is a cheater
10
Panthers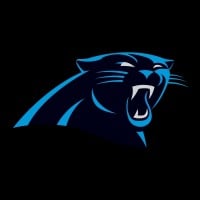 The Carolina Panthers are a professional American football team based in Charlotte, North Carolina, that competes in the National Football League.
Great team always showing support and love for the fan base in a smaller market major city. Great owner that respects their players, fans, and interest groups ( ie military, kids, et al ). Tickets are fairly priced and all seats in stadium are good for viewing. Parking around stadium is reasonable with a short walk to the field. Just be sure to enter in the gate your supposed to, the contracted and untrained staff is the only down fall for the experience. #keeppounding
Panthers do not have the established fan base as the legendary teams other than Super Bowl winners, I.e. Seahawks, Ravens etc. The Carolinas are a smaller market. A Super Bowl win and more seasons like the past two years will do a lot to make people realize we are more than Cam. That said, I love Cam! Go Panthers!
The Panthers should be a lot higher than #16. They are really exciting to watch & have great players like Luke Kuechly, Greg Olsen and Thomas Davis who won the Walter Payton award. And even though Cam Newton comes across as a little immature at times, he is a good guy who does a lot for the community.
I don't know where you get these rankings. The Carolina Panthers are a top team who had about 10 guys who went to the Pro Bowl, the league MVP in Cam Newton, won the NFC title and the NFC South title for the third year in a row. And they SHOULD HAVE WON the Super Bowl! They have a lot of nice guys on their team.
The Contenders
11
Lions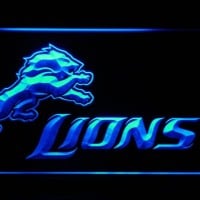 The Detroit Lions are a professional American football team based in Detroit, Michigan. The Lions compete in the National Football League as a member club of the league's National Football Conference North division. ...read more.
The Lions may be a joke to Bears and Packers fans, but this franchise isn't so bad at all. My favorite team is the Lions in the NFL. They started out in 1930 as the Portsmouth (Ohio) Spartans. The franchise won NFL championships in 1935, 1952, 1953, and 1957. Although the Lions haven't won or been to a Super Bowl, in 1991, they lost in the NFC championship to the Washington Redskins. It turns out that the franchise is something and fans just can't get enough of Calvin Johnson and Matthew Stafford.
This franchise is on the rise! Many people say that we're screwed now that Calvin Johnson is gone, but I thought no otherwise. I believe that every single member of the team will seriously step up their game now that the league's greatest weapon no longer plays for them. I also truly believe that the Lions will win Super Bowl 51! Go Detroit!
They may have never won the super bowl, but they've, and they have some decent players.
The Lions are the necxt Superbowl winners...and it may be a rise of a dynasty...Lions fan from Europe from the mid ninetees...go lions!
12
Raiders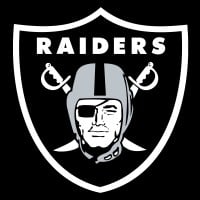 The Las Vegas Raiders are a professional American football franchise based in Las Vegas. The Raiders began playing in 1960 as a member club of the American Football League; they have been a member club of the National Football League since the 1970 AFL–NFL merger. ...read more.
I really don't care who they might say is the most Popular Team. When it comes down to the Hall of fame and who was the toughest team in the 60's 70's and 80's No one done it like the Raiders and all of there 911, Send you to the Hospital Hitters. Now that they are leaving Oakland for a Second time to basically be in the LA Market by way of Vegas. I,m still gonna watch The Silver and Black for free on T.V. out of Respect for those Real Raider who played the game and played it well.
Even though most society and all media in today's world hate so much against the greatest NFL franchise (Oakland Raiders) they still seemed to be loved by football fans worldwide. If the hating would just slow down against the Raiders they probably would have much more super bowl trips(5) and wins (3).
Hands down the best uniform, mascot/logo, theme song, loyal fan base. I mean, come on all you have to say is Silver and Black and folks know. That's why other NFL teams love to hate this team.
Really fun, rough, tough, exciting and for the first time in a while VERY talented team. They've quietly put together a team with players among the NFL's best at several positions
13
Ravens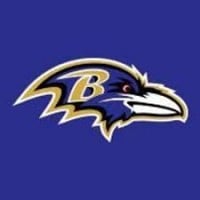 The Baltimore Ravens are a professional American football team based in Baltimore, Maryland. The Ravens compete in the National Football League as a member club of the American Football Conference North division.
Definition of underdog. Definition of family. Harbaugh is a player's coach and a community coach. This team bred an all-star defense headed by Ray Lewis, Ed Reed, Terrell Suggs, and Haloti Ngata. Flacco is a relatable guy who just plays to win and doesn't care about stats and numbers. Justin Tucker is a godsend and a kicker who makes kickers relevant by being as outgoing and energetic as he is - if not also a little weird! Steve Smith and Eric Weddle brought extra fire to the team after old veterans retired. OJ Brigance is the behind the scenes heart and soul of this team. I don't think I've seen any other team do as much for their community and their players as the Ravens. Heart, determination, work ethic, love, brotherhood, confidence, resolve; these guys have God in their life and hold a special magic that other teams don't.
Speaking of the Redskins and your comment we have really passionate fans. God the Redskins are losers I know several people who just give up on them the Ravens are for real.
That Defense is the reason if your not a Ravens fan You don't like contact. They don't have to be your favorite, but you got to love them Ravens.
Ravens in my opinion are the best franchise in the league. In our first 21 years we've won 2 super Bowls and made the playoffs tons of times!
14
Colts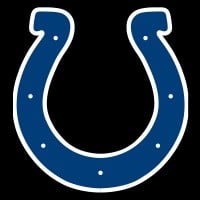 The Indianapolis Colts are an American football team based in Indianapolis, Indiana. The Colts compete in the National Football League as a member club of the American Football Conference South division.
I have lived in Indianapolis for almost my whole life. I am a colts fan because every sunday, I would come home from church, get some lunch and watch the game from my families bar in the basement. I would go to a colts game at least once every season.
Boo Colts we want this team to go down in their division so the Texans and the Jaguars will take the lead instead of the Colts. So like I was saying... boo Colts!
The colts are very good and deserve to be rank higher. they have loyal respectful fans who cheer on there team no matter what. I went to a colts game against the raiders and they lost but there fans stayed the whole time to show respect.
The Jacksonville Jaguars beat this team like it was the easiest thing in the world.
15
Dolphins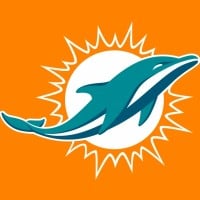 The Miami Dolphins are a professional American football franchise located in the Miami metropolitan area.
By far the best Jersey in the entire NFL. Chix dig Phins Fans. We are warm and friendly and inviting, except on Monday Night where we might grab you by the nose and kick you in the pants. Definitely a family friendly team and fan base. Typical Sunday at a Phins game you have families just kicking back and taking it all in. These other teams... these other fans... bunch of thugs, convicts, alky's, junkies, addicts, psychopaths, etc. Where do those people come from? Who knew such EVIL walked among us. It's like their fans absolutely hate life and release all their hate for 3 hours on Sunday. No, no, no... not Phins Fans... Phins fans have it great. Life is good. We genuinely enjoy our team and other people and where we live. We are nothing like "Steeler Nation or Raider Nation" who beat their children if their teams don't win. Or the absolute scum of humanity, the "New York"... Jets, Giants, Bills, or whatever you sick freaks are calling yourselves this week. We Phins fans tend to be a ...more
The Dolphins were popular back in the day as they were the first team to win all of the games in regular season. During that dyanesty, they won back to back Superbowls. Patriots fans, you can argue with me but the Dolphins are the best team in the world and they are number 1. They will win Super Bowl 52. The Dolphins will prove that they are a true underdog and they will defeat the NFC champion to win Super Bowl LII. Go Fins!
Best team in the NFL by far. Surprised they don't win the Super Bowl every year. Not only are they the only team with an undefeated season, but their Quarterback- Ryan Tannehill also is the Quarterback with the most completions in a row.
They still remain the only team to go undefeated throughout a full season, playoffs and all. That continues to stand as the greatest feat any NFL franchise has obtained.
16
Falcons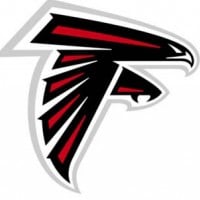 The Atlanta Falcons are a professional American football team based in Atlanta, Georgia. The Falcons compete in the National Football League as a member club of the league's National Football Conference South division.
Atlanta Georgia is a big city, they have a basketball team (Hawks), they have a baseball team (Braves), and most importantly The FOOTBALL team, Falcons have the 2nd highest chance to go to the super bowl. (Look it up)
I love the falcons there is Julio jones Matt Ryan devonta freeman they are a wonderful team they might even win the Super Bowl 2017! I think they are the best team in the NFL and they should be most popular.
They are very good just needs to work on defense p.s at least the didn't get a loss of 19 to 34, losing by a 1 td is not that bad ethier also because of there goodness and they caused part of the history in superbowl for it being the first OT in super bowl! they even have the MVP Matt Rayn.
Falcons are amazing! I do not know what people are talking about. Matt Ryan and Juilo Jones can dominate in 2015. Carolina sucks and Buccaneeers are a dissappintment to the nfl. Atlanta Falcons are going to kill Seattle and New England.
17
Bengals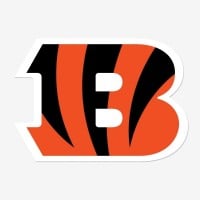 The Cincinnati Bengals are a professional American football franchise based in Cincinnati, Ohio. The Bengals currently compete in the National Football League as a member club of the league's American Football Conference North division.
Bengals may not be the best team but they're making a comeback the recent years I've loved Bengals all my life but they do suck. What makes me vote for Bengals is their hard work to strive to get better, their beautiful uniforms I think the best in the NFL, then my last point is just for being a supporting fan I grew up in ohio and live in Virginia where there are steeler, readskins, and cowboy fans I hate all of em
Hoo they
I have been a Cincinnati fan since I was able to remember so like 6 and at first they were crap, I didn't care I loved staying loyal to my team no matter what, it was a great feeling. It made the wins more satisfying but recently its started to turn around and now I appreciate winning again, Who they! For Life
I don't care if we score in the middle or low on rankings, Cincinnati has a special place in my heart and in others' as well. They're improvement is fun to watch and I can't wait to see where they go this postseason. I believe!
I like Andy's playing better than Carson because Palmer tore his ACL. They lost C. Pressley a month ago. I can't believe they got rid of Shayne Graham he was awesome during his tenure with Bengals < 2003-2009>. How is Cincinnati not in the top 10?
18
Bears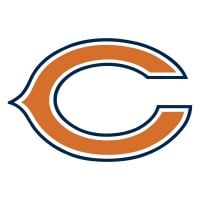 The Chicago Bears are a professional American football team in Chicago, Illinois. The Bears compete in the National Football League as a member club of the league's National Football Conference North division.
Bears are the best and there fans travel well. I've seen stadiums where we were the visitor and we had more fans cheering for the bears then the home team had.
One of the founding father franchises of the nfl, the bears will always be one of the best in the league. Today's elite teams can't match our history or traditions. Regardless of records we will always be one of the best.
The bears and packers have two of the most consistently loyal fan bases in the league. Most of the teams at the top are good right now but usually don't have fans when they aren't dominant.
These guys should be higher. Everybody in south dakota likes them for some reason. They all like the Bears, broncos, packers, and dolphins.
19
Saints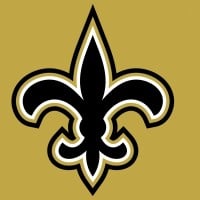 The New Orleans Saints are a professional American football team based in New Orleans, Louisiana. The Saints currently compete in the National Football League as a member club of the league's National Football Conference South division.
Saints are the best team on earth, and that Super Bowl 44 win was amazing. No wonder Drew has a 5000+ season average and 30+ touchdowns!
Should be higher up, definitely above Dallas. The Saints have replaced them as America's team!
I'm a huge Saints fan. I feel sorry for them though. They lost J Vilma so they are getting ready to turn into the Aints.
Should be higher up definitely above Denver. The fans are nice and Bree's is my favourite when I was little. SAINTS #1
20
Chargers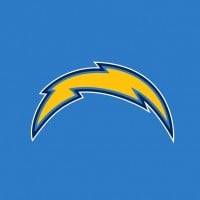 The Los Angeles Chargers are a professional American football team based in Los Angeles. The Chargers compete in the National Football League as a member club of the league's American Football Conference West division.
The Chargers have been my favorite team since 4th grade I don't look at them as my favorite football team, but as part of my family.
The Charger definitely are on the top 3 in Mexico, so should be in the top 10.
Chargers are a clutch team, Definitely should be in the top 10 at least.
My favorite team by far
21
Vikings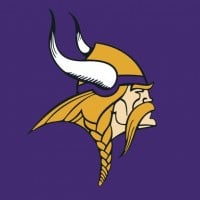 The Minnesota Vikings are an American football team based in Minneapolis, Minnesota. The Vikings joined the National Football League as an expansion team in 1960, and first took the field for the 1961 season.
Here is why the Vikings are one of the top American football teams. They are the youngest team (most disadvantaged) in the top five most playoff appearances. People are always saying that the Vikings are so disappointing, but the way that the NFL is set up is that the best teams get the worst draft picks, and the worst teams get the best draft picks. Thus the best and worst teams are the most volatile. So, to consistently be close to the top is quite a feat! Again, the Vikings are the youngest team in the top five most playoff appearances.
Will never forget when I first starting watching the NFL late 80's in the UK. I picked a team to support when at high school! Minnesota vikings it was! Carter and all! I loved them and expected them to win superbowl at that time, sadly it didn't happen! Didn't keep tabs for many years as I was more into football UK style, now 40 and I'm hooked again still lovin the Vikings! And watch the highlights every Saturday now! One day the Vikings will triumph and. Hope I can afford to go and see them doing what they should have done all those years ago! Come on Vikings
I lived in Minnesota for 55 years and though I loosely followed the Vikings but never got on the "fan wagon " and couldn't figure out why. Then along came 2005 and the embarrassing fiasco on Lake Minnetonka. That and Mike Tice was enough for me. I went on to support a team that had history, little drama, a devoted fan base and most of all players that wouldn't stoop to do what the Vikings have done and continue to do. Hey Vikes, where were you during the Ice Bowl? Ya, you didn't come on the scene until years later, thank God for that. Thanks to my dad and grandpa for steering me to the right team.
Skol Vikings, let's win this game,
Skol Vikings, honor your name,
Go get that first down,
Then get a touchdown.
Rock 'em... Sock 'em
Fight! Fight! Fight! Fight!
Go Vikings, run up the score,
You'll hear us yell for more...
V-I-K-I-N-G-S
Skol, Vikings, let's go!

The Vikings have one of the biggest fan bases in the NFL. We have star players and a committed fan base dedicated to spreading the Viking love all around Minnesota. Although it doesn't help that we are literally right next to the utterly annoying Cheeseheads of the Packers state. I have never once gone to a Vikings game where one fan has been sitting down during a play or not screaming so deafeningly loud when we're trying to push back the opposing team. We are a true football family. We may not be considered a star team like the Patriots, but we're perfectly fine not being considered one of the best teams among those cheaters. The Patriots could honestly do better if they got rid of Tom Brady. ...more
22
Commanders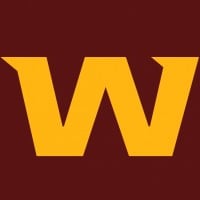 The Washington Commanders are a professional American football team based in the Washington, D.C. metropolitan area. ...read more.
I'm a die hard Redskins fan and I have been to many of the redskins game. Everyone is chanting "Hail to the Redskins". Every time I go to a redskins game, it's always so loud and so intense. I never see one Redskins fan sitting in their chair when the Redskins have the ball. Yes I know that the Redskins haven't been successful that much, but all I know is that to all of the redskins fans out there, they always stick with there team no matter what and I know for a fact that all redskins fans are die hard fans. In 2014, we went 4-12, but no one gave up on them and then think that's what makes redskins fans unique out of the other nfl teams. So I think that they should be at least in top 10. HTTR SKINSNATION
If you are born a skins fan you die a skins fan. When you ask a skins fan any year who will make it to the playoffs they will say either the skins or ask me next year this year is a building year. I don't know if you ever notice but when you look in the stands of a skin game they stay on their feet. And finally I bring up the vocab of skins fans I mean the first skins game I went to I was shocked and I learned around 3 new curse words. This team should be #1
Every Redskin fan that I have ever known has always felt that the Redskins stand for determination, courage and grit, and that those qualities carry us to victory; if we lose, exasperation should not be confused with despair, because although we may seem down, we will be back next week, and next season, to back our team.

Hail to the Redskins
Hail victory
Braves on the warpath
Fight for old D.C.!
I'm friends with a Skins fan. I'm a Cowboys fan. Let me tell you something as much as I hate this team I admire the really loyal fans. After 2015 I hate the Eagles a little more but maybe not after next year.
23
Jaguars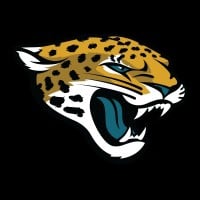 The Jacksonville Jaguars are an American professional football franchise based in Jacksonville, Florida.
I know tons of people who like that Jags. Sure they're not the most popular team but this year, almost everyone was going for that Jags in the playoffs
The Jaguars are first in their division. They have a 77.6% chance of making the playoffs! Go Jags! I'm from Chicago!
I'm from new york. I hate the bills. I hate the giants. I hate the patriots. I hate the cowboys. I love the jaguars.
We are going in the right direction on O I think we will be best in AFC south in a year or two.
24
Cardinals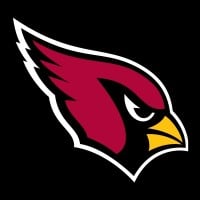 The Arizona Cardinals are a professional American football franchise based in the Phoenix metropolitan area.
Cards deserve to be in the top ten, I have never seen a Cardinal hater and they have been off to an amazing start in 2021. If you ask people who they would follow as a second or third team it will most likely be the Cardinals.
Cardinals are my #1 favorite team, Fitzgerald is such a classy guy and is assumed to be really bad right now but I think that he is doing great, he is one of the best all-time receivers, then we have d hops, and a great defense I love this team, they should get a chance in the playoffs, cardinals, not a losing team this year seriously is the only thing good about 2020.
The only reason the Cards lost to the Panthers is because they were jittery. Cards have Pat Pete, Palmer, Fitzgerald, Mathieu, Campbell, many no-name great players. #1 Offense, #5 Defense... come on. Also awesome stadium.
The first ever NFL team. Their fanbase is loyal and their stadium is the best. Go Cards!
25
Buccaneers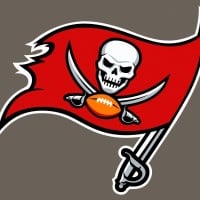 The Tampa Bay Buccaneers are a professional American football franchise based in Tampa, Florida. The Buccaneers currently compete in the National Football League as a member team of the National Football Conference South division.
They are a good team and I like them at least that they have won a super bowl some teams have not even been to one.
Buccaneers are doing very well in 2015. I'm extremely loyal to the Bucs. They may not be the best team but they sure are working hard to do so.
The Bucs could be good but people just like to jump on the bandwagon. They do have superbowl potential for sure. GO BUCS!
Bus are awful. This is why imma Patriots fan and live in Tampa..
PSearch List