Top Ten NFL Teams of All Time
A list of the greatest teams when compared to their peers.

The Top Ten

1 1985 Chicago Bears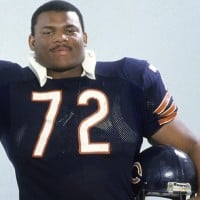 Honestly, the dolphins were incredible. They were, there is no denying it. But this team here, the 1985 Bears, is the only team I would ever want to be a part of. Not only the come back from being crap, not only the heartbreaking story of the team bonding together and Buddy leaving but also just the pure, raw power they produced as a team is beyond understanding. I still watch back those games and reread those articles, every time I see more and more how amazing of a team this is.

I will be honest, I am not a man of religion. BUT if I were ever to believe in a god it would be because of this story. I really hope others feel the same, this team deserves 1st place on this list and any other list when it comes to being the best. The chances of a team like this happening again will most likely never happen, this team is just beyond anyone's reach.
72 Dolphins had an easy schedule. Only two of the teams they played during the regular season ended up with a winning record, and their opponents had an aggregate win percentage below 40%.

In 86, passing teams were able to beat the 85 Bears, but we're not talking about the 86 Bears. In 86, the Bears' had a new defensive coordinator after Buddy Ryan left, so it's rather hard to draw comparisons between the two seasons with regard to defensive prowess.

The 72 Dolphins failed to win in the playoffs by more than 7 points in any game, whereas the Bears beat their opposition in the playoffs by an average of 27 points. Marino was able to help the Dolphins win in 85 because Marino had a legendarily quick release, so he was able to stay in the pocket longer than other quarterbacks, on top of the fact that McMahon was hurt. The only thing keeping the 85 Bears from winning NFL defensive player, offensive player, AND coach of the year was Marcus Allen's career year for the Raiders, ...more
There was a three week period in November of 85 when the Bear defense scored more points than it allowed. Had they chosen to keep pouring it on in the super bowl, I'm 100% certain that they could have won by a score of approximately 56-3; the lucky 3 points to start the game was due to a turn over deep in their territory; the Pats only touchdown happened they put their 3rd stringer in. Bears stopped playing hard at the beginning of the 4th Q. Other notes: dominated 49ers AT candlestick, won AT Dallas 44-0. 19-1 with just a mediocre quarterback
The one loss that year was to the Dolphins and the delusional boaster, Don Shula, who always fails to point out that the Bears were without their starting QB, Jimmy Mac. From 1984-86 the Bears were 35-3 when Mac played. Name one QB in history with a 38 game streak near that. One may also, and rightly so, say that the stubborn Buddy Ryan single handedly lost that game when he failed to admit making a major mistake by covering the slot back and 4th WR Nat Moore with LB Marshall all game. Hey Shula, if you guys were so great that year how come the wildcard Pats destroyed you in Miami in the A.F.C. championship game 31-14? Had the Bears not fumbled on their first possession, New England actually led 3-0 in that S.B. , and had they not put their second and third stingers in for most of the 4th quarter, the final score could easily have been 53, or 60-0. As it was they still set the record for most points scored, the biggest margin of victory, and 3 defensive yardage and sack records that ...more
2
1972 Miami Dolphins
This should put the greatest team in perspective. The 1972 & 1973 team went 32-2 and won back to back Super Bowls. The '72 team was undefeated. No team in NFL history had a better winning percentage and as many Super Bowl victories than the Dolphins. Now to add a little more clout to the argument. The 1971 Dolphin team went 12-4-1 losing to Dallas in Super Bowl VI. Looking for dominance? Do the math. The combined 3 year record of the '71-73 Miami Dolphins was an amazing 44-6-1 and 3 straight Super Bowl appearences! No team in the NFL has even been close to that kind of dominance in modern pro football history. The closest may be the 1990's Buffalo Bills who appeared in 4 straight Super Bowls. But their winning percentage was much lower than Miami's and they LOST all 4 Super Bowls they played in. So when talking about the greatest TEAM in pro football history, there is only one team with the winning percentage, back to back Super Bowl victories, and an undefeated season. The Miami ...more
The Best by far and no one else compares... Why? Because they where Perfect and nobody else was... Perfect says it all, not opinion polls, you get a chance on the field and either you accomplished it or you didn't, they accomplished everything and NOBODY Else DID! Sure close is close big whoops, the 1973 Dolphin team only lost 2 games and won by more points on average, but they lost focus a couple of times and lost, they did not accomplish all that was asked of them and they are not even on the list, why? To say that Dolphin team had an "easy" schedule is a statement based purely on ignorance and not factual. It might look easy because the teams in their divisions did not have winning records, but this is not because they were weak teams they just beat themselves up and the Dolphins gave them all 2 losses as well. Namath Jets won the Super Bowl in 1969, Unitas's Colts won a few Super Bowls and even won as recently as 1970, OJ Simpson's Bills could go into the 70's Steelers stadium and ...more
The only PERFECT TEAM and until someone else achieves perfection than this argument is mute. The 1972 team's No-Name Defense was better than the 85 Bears because they not only could stop the run they could stop the pass. Ditka himself admitted many times that the 1985 Bears had a weak pass defense that they masked well with the Blitz everybody approach. They were fortunate to not have gone against a team with a good Quarterback and some good recievers after Miami exposed their weak pass defense on Monday night. And the Bear fan wondering why the 85' team didn't get to the SuperBowl should go do his homework. Every team in Miami's division stocked up on conerbacks and safeties to stop Dan Marino. New England was just matched up better against Miami who also had some key players out in that AFC championship game, still If you can't beat a MEDIOCRE 1985 Dolphin Team with no Defense or Running game, how the hell are you better than the Perfect team?
17-0 says it all! Not only that but this is also the only team that had the #1 offense AND #1 defense. This team scored more points than any other team that year and ALSO allowed the fewest points that season. Only team in NFL history to do this.

People also get confused when they say that this team played close games. In their 14 regualr season games, they won 11 of them by more than 8 points.

As for the playoff games, Dolphins were not on their game against Browns or Steelers, yet they managed to beat Browns when other great teams lose.

1985 Bears were not on their game against 1985 Dolphins and Dolphins destroyed them 38-24. I could say the same thing about each of the other great teams on this list.

Let me also say that Dolphins were not on their game against Steelers and won 21-17 AT Pittsburgh. This is the same Pittsburgh team that would go on to win 4 Super Bowl titles, yet the Dolphins were not on their game, were at Pittsburgh and still won ...more
3
2007 New England Patriots
There's gonna be a lot of crap about why this team shouldn't be on this list, mainly from Patriot haters, and most of it being because they didn't win the big one. But when it comes down to it, this team proved week in and week out that they were the best. Like someone already said, the Giants did get lucky. The Pats weren't the same team they were in the regular season when it came to the Super Bowl. But they still played tough. There's never gonna be a defense like the Patriots had that year, and the offense was already consistently strong (even stronger with Moss added). It's a definite shame they didn't finish, but that season still made them one of the best ever
Losing a super bowl by a bunch of miracles on the last drive doesn't take away from their dominance. This team was unbelievable and far exceeded anyone else in the league. In any game a bad play, a good play, a timekeepers or refs mistake, a dropped pass, a miracle catch can cost a team a game. If you judge a team by losing one game instead of winning 18 in a row, most of them decisively, you don't know much about football
Best scoring offense of all time. Brady broke the single season passing TD record and Moss broke the single season receiving TD record. Both records held by hall of famers. They blew out nearly every team they played. 18-1 and lost to a Giants team with one of the best defensive lines we will ever see. Went into the super bowl cocky and lost because of it. Regardless, they would beat the 85 bears and 72 dolphins easily in my opinion.
They didn't just win every game in the regular season, they embarassed most of their competition. The biggest stories on ESPN was NE and the road to th eperfect season and how every coach was coming forth and calling out NE for beating to the point of callin it, "unsportsman like". How many teams have you seen in your life time beat the competition to the point that they were begging for mercy, forcing NE to start playing 3 stringers in the 4th quarter?
4
1989 San Francisco 49ers
George Seifert was the head coach of the 1989 49ers team. It was not Bill Walsh. Walsh built the team but he retired after the '88 win. A lot of people forget how close this team came to a 3-peat the next year when Montana got hurt and Craig fumbled. The Bills would have been a tough opponent, but the Bills also found a way to lose Super Bowls, so I doubt anyone would argue that had the beat the Giants in 1990 that they would have won 3 Super Bowl's in a row. The incredible thing about this team is how deep the talent was. They had guys like Steve Young and Romanowski who were not even regulars. The '84 had a better record but this was Montana's most dominant year ever.
This is the greatest team ever hands down. Montana rice craig Taylor rathman and a stud offensive line but we all know abut the offense. But this teams defense was unbelievable! Jim Burt and Charles Hailey upfront were animals and Millen turner and romo at backer... And lock down corners and oh yeah that Lott kid can lay a wack! When they blew out every one the faced in the post season including the rams in the NFC championship and the most lopsided blowout I have ever seen in a Super Bowl (against a very under rated bronco team that actually had a decent defense that year) how could you argue?
Some of the best players ever on this team (Craig, Taylor, Lott) and THE best quarterback and receiver ever to grace the game (Montana and Rice, respectively) with a strong offensive line and THE best coach ever, the late, great Bill Walsh, who led his team to 7 playoff appearances and 3 super bowl victories. They had the most productive offense, the 3rd strongest defense, and the second best turnover ratio.
Easily number one. The best of all time Jerry Rice, best coach of all time Bill Walsh, and best QB of all time Joe Montana. They also had game changing RB Roger Craig. John Taylor was a great number two wideout. Dwight Clark was fantastic. And that's only the offense! On defense they had Hall of Famers Fred Dean and Charles Haley. They also had the great Bryant Young. In the secondary they had the best defensive back ever: Ronnie Lott! O, and I guess they also won the SUPER BOWL!
5
1979 Pittsburgh Steelers
I may be a 9 year old. BUT HELL DO I KNOW A LOT ABOUT FOOTBAL. You can't just say the Steelers lost they're streak in January with a loss to the Dolphins just because they suck. Without Bell the Steelers would probably not even be a team. A 47-44 game? And a DIVISION game? And they just lost? Like in 2010 when they lost that superbowl. I was only 1 at the moment but I watched the Steelers in pain as they lost to those idiots. But not do I still appreciate those smooth throws and catches all the way scoring into a touchdown just like THAT? If you hate the Steelers, you should know something, *Whispers* You know nothing.
Ok maybe this team wasn't the the number 1, but number FIVE? I mean come on. This team was absolutely ridiculous. In the front 7 alone, there are 3 hall of famers. (Lambert, ham, Greene, greenwood.) not to mention hall of fame db Mel Blount, and strong safety Donnie shell. A stellar lineup like that is without question the best defense of all time. Saying all of this WITHOUT including Mike Webster arguably the best o-line man ever (without question best center), terry Bradshaw, Lynn swann, and another one of the all time greats at his position, Franco Harris. This team was just practically unstoppable especially their defense with an average of 3.1 points scored against per game, and 4 Super Bowl victories. If that doesn't tell you enough about why this should be better than number 5, I don't know what will.
The Best team in the NFL's history. This year was when players like Bradshaw, Harris, Blount, Swann, Stallworth, Webster, Greene, Greenwood, White, Lambert, Ham, etc. were at their best. They had the experience of winning a few Lombardi's and they had the skill level that is unparalleled. The competition level was also at its highest, with the Cowboys and Raiders in the same boat and great teams like San Fran and Chicago on the rise. Once the Steelers and Cowboys fell to the middle of the pack in the 80's the competition was lower. Teams like the Bears went 15-1. The '85 Bears, though one of the greatest ever, would lose to the '79 Steelers or the '77 Cowboys. The teams were better and they lasted longer. More rings and more Hall Of Famers. The best team ever.
When the Steelers will have a match with the New England Patriots, each team has a 50% - 60% winning other than if everybody on either team is drunk. (30%) the Steelers are probably going to win the 2018 Superbowl past 6 wins during the time. 2 losses, and 8 appearances this the only loss I remember was in 2010. Antonio Brown and Le'Veon Bell would beat out JJ Watt by 40.3% more points. 80 to 29. If Antonio Brown was not a Wide Receiver than the Steelers probably would have lost 5 games and won 2 games according to my knowledge. If Odell hadn't admired Richard Sherman he would admire Antonio after seeing him make a touchdown Odell smiled on the bench after drinking a half filled bottle of water. The Steelers have to be #1 on this list leaving the Patriots #2 Seahawks #3 and the Raiders #4 tied with Titans #4 from knowledge. The worst teams would be the Browns #1 the Jets #2 the Chargers #3 and the Dolphins #4 since the Browns have lost on a video 14-1 with the Browns owning the 1 win ...more
6
1992 Dallas Cowboys
They've won 5 Super Bowls and been in 8 Super Bowls. Roger Staubach has been in 4 Super Bowls and won 2. Troy
Aikman has been in 3 Super Bowls and won all three. Every football player was scared of him. They all hated him more than Joe Montana. He won 3 Super Bowls before he reached the age of 30. He broke so many bones of his body that he retired!
By far the best team ever.. Would have destroyed any of these teams.. Best offenseive line of all time and one of the best and deepest Defensive Lines of all time.. Aikman was accurate and you had the greatest rusher of all time.. Jimmy Johnson coaching along with all that--No one beats this team..
This team had some of the best players at every position. Not to mention this team was one game away from winning 4 straight super bowls. Officially 5 players from this team are in the HOF already with (Aikman, Irvin, Smith, Allen, Sanders) And Charles Haley will be in the HOF next year with Darren Woodson not far behind him.
The Cowboys are by far the best, Tony Romo has some of the best QB stats and Jason witten has been to the Pro-Bowl more than 90 percent of the years he has played, there is no question that Demarcus ware is going down in the hall of fame.P.S. this is for the Cowboys 2013 season.
7
1998 Denver Broncos
Not gonna be biased and say my Broncos were the best team of ALL TIME in 98, but they sure are up there. I mean the running attack was brutal and wore defenses down, and if you happen to stop that you've got this guy named John Elway to worry about. The whole fiasco with the Dolphins was just poor gameplaning and even poorer effort on out part. Did I mention the defense? Yeah because it was underrated as hell and may not have had any big name guys outside of Atwater and Neil Smith, but they had great chemistry, flew to the ball, and made plays in the biggest moments.
Definitely this one. Terrell Davis is one of the greatest RBs of all time, and paired with Elway and Sharpe (also goats) you get a team that wins Super Bowls with ease. 100% 1998 Broncos
The Broncos are favorite team to be watching on T.V. or at the Broncos Mile High stadium. But when the Broncos lose, I feel sad. But when the Broncos win, I'm happy. When the Broncos are at a different stadium, and they are not going to win. In the Playoffs, Manning had a bad day.
The zone blocking scheme was tailor made for T. Davis as they wore opponents down. The running game took the pressure off Elway, allowing him to play in his comfort zone. Under-rated defense swarmed to the ball and they came with vengeance as some of the hardest hitting DB's and LB's took many options away
8
1984 San Francisco 49ers
The team was a missed field goal (Steelers) from a perfect record. It was ranked number 1 on defense and number 2 in offense. The team did not have Jerry Rice. It rolled through the playoffs including a 23-0 beating of the Chicago Bears (the same team that would win the next year Super Bowl) and crushed the Dolphins in the Super Bowl.
To me the Best team of all time. if memory serves correct this was the only game the Great Lott as corner back allowed one TD to his cover all year.
15-1 Great team before Rice. Not too many Superstars but definitely a complete team.
The 49ers are the best football team EVER and always will be!
9
1999 St. Louis Rams
I was a season ticket holder during that year. I remember when Trent Green went down. We all tailgated saying at the best 8-8. There is not at fan during that time that ever expected more! I to this day think it was one of the best seasons ever! I am now stuck in Houston were I have season tickets also, hope one day they will do the same!
The 1999 Rams help mold what the NFL is about today. This type of aerial offense makes this game exiting to watch and the only number offense to win the Superbowl. I mean this unit scored 500pts for three seasons. WOW!
Averaged almost 33 per game, surrendered only 15 points per game. The greatest show on turf put up video game numbers all season as evidenced by Kurt Warner's 41 touchdown passes and a 109.2 QB rating.
This Ram's offense was unbelievable, and the defense wasn't too bad either.
This core went on to score 500 or more points three consecutive years. They
Should be ranked higher.
10
1978 Pittsburgh Steelers
85 Bears #1, seriously? Lets break down how bad the 74, 75, 76, 79 or in this case, 78 Pittsburgh Steelers would beat them down!

The 85 Bears struggled against the pass if they faced an o-line that could protect their qb, reference Danny Marino taking it to them that year. Mike Webster and that Steelers O-line would have given Terry Bradshaw enough time to find open receivers. Those receivers were Swann and Stallworth, they would have been wide open. Franco would have got his fair share on the ground too. Steelers Offense scores a few times on the Bears D.

85 Bears offense vs the Steel Curtain. Give me a break! Walter Payton would have got a few yards vs Mean Joe, Jack Ham and Jack Lambert, but he's not breakin 100! Bears gotta pass, who do they got? Jim McMahon? Wide Receviers nobody can remember? Yeah that's gonna work well vs the Steelers pass rush, Mel Blount and Donnie Shell. Bears get into the redzone once or twice the whole game.

Final Score: Steelers 24-3
The Superbowl that year was a match up between the 12-4, defending Champs, Dallas Cowboys and the 14-2, winners of 2 of the last 4 Superbowls, Pittsburgh Steelers. This was as big as the Superbowl could get and in a match up of the two heavy weights, Pittsburgh dominanted, going up 35-17 with just minutes to play in the game. Dallas scored two touchdowns in the last 2 minutes to make it look close, but these Steelers were the VERY BEST.
I think they are the best franchise in all of football, and I can easily back it up. They don't change coaches every other year. They keep their players and develop them. I have heard many players and coaches they are the best run franchise in all of football. And almost any football player would love to play for the Steelers because it is an honor.
17-2 overall record! Beat defending AFC Champion, Denver Broncos 33-10 in play-offs, beat Earl Campbell and the Houston Oilers 34-5 in the AFC Championship game. Had a 35-17 late 4th quarter lead on defending Superbowl Champs, Dallas Cowboys. Cowboys scored two late, garbage touchdowns to make it look closer. 9 HOF players on this team. How are the 2004 Colts on this list? They sucked!
The Contenders
11
1962 Green Bay Packers
Bart Starr was so good he toyed with other teams. He simply does not get the credit he deserves because he played before most of today's fans were born. The best field general ever, consistently beat Johnny Unitas, and is as nice a person as Walter Payton or Wayne Gretzsky, and maybe even more so if that were possible. Never once choked in his whole career, and in the later years carried that hall of fame team with his arm. He is one of the finest people ever to have such a high profile position, and was totally deserving of the gracious respect that Brett Farve showed him during his retirement ceremony at Lambeau field. The NFL,s Bart Starr award is given for a reason, and is fitting recognition for the marvelous person that Bart is. As a child, he was my hero. As a very accomplished man who credits his influence as part of the reason for my success, he remains so. It was my dream to meet him one day. The closest I got was a football signed by him to me through a friend. We will lose ...more
Watching the first football ga
me at age 18 in 1994 I became their number one fan. Remember watching Brett Favre in Green Bay Packers play such and exciting football game. Brett Favre always gave it 200% every game injured or not. First
quarter or 4th those factors never made a difference to him they always seem to be playing from the heart I became their fan not because of there wins or losses or championship rings or any of those things I became their fan and will die there fan. Because in my heart they always played from the heart for the love of the game one thing I would like to do before I die is go watch the Packers play in Green Bay Wow that would b that would be the best thing ever. Did I mention I live in San Diego California big charger fan city. not me I can only imagine how exciting it must be to watch a game at Lambeau Field win or lose I get chills just thinking about it. That's my opinion. I still wear my #4 Jersey on game day. Much love and respect to Aaron ...more
how are the CHICAGO BEARS the best team?!?! They only won 1 superbowl, last time I checked the Packers won 4/5. Vince Lombardi, one of the greatest coaches of all time if not the greatest served the Green Bay Packers for almost 10 years. Yeah the Bears have won more games against the Packers but the Green Bay Packers have 13 championship titles, 4 superbowl wins, the atmosphere when you go to one of there games is phenomenal! If you support the other team, yeah we give ya a little crap but we still treat you nice. In Chicago you get booed outta the place. The Chicago Bears should NOT be #1, but the freekin Green Bay Packers baby should!
We have the most popular stadium in the league and and by the way the only Pro football team to make the top 5. Heck a High School in Arizona is # 5 beating out every other pro team. SI also published that we have the best football atmosphere to watch the game in and the flippin Bears (cubs) are all time #1?! Hell they aren't even loyal enuf to push to keep their beloved Soldier field. On top of all that, The Packer fans are documented to be the most travelled fans in the league. If you have any doubt about that, just listen to the away crowd when Kuhn carries the ball. You'll hear KUUHN!
12
1976 Oakland Raiders

The 1976 raiders were the # 2 team of all time. They would have easily disposed of the 1985 bears, not to mention the quarterback difference, the offensive line difference, and the punishing defensive stars the raiders had on this roster, and the head coaching with ownership differences, made this team #2 on the all time list. The only other team that could have beaten this squad in a superbowl would be the 1972 dolphins, and that's it. Putting the denver broncos and other much less talented franchises ahead of this roster, means this poll is badly flawed.
These guys were the 1979 steelers... But better. They are the raiders. Everybody hates them, they're dirty, rotten, green toothed killing machines, but they knew how to play. These guys dominated the super bowl and had an almost perfect season. They deserve to be on the top 10 spot.
Eight hall of famers on that team;A. Davis, J. Madden, W. Brown, T. Hendricks, A. Shell, G. Upshaw, D. Casper&FreddieB. Also four that should be;K. Stabler, C. Branch, R. Guy. &J. Tatum. Their are awards still given out due to members of this list. They are the Ray Guy Award, The Freddie B. Award & The Jack Tatum Award. This team was just Voted Best NFL team ever... See NFL Network for details.
This team was unstoppable going 13-1 and winning the Super Bowl. Ken Stabler at QB, Fred Biletnikoff and Cliff Branch at WR, great secondary and defense overall, and last but not least coached by THE John Madden.
13
2013 Seattle Seahawks
From the standpoint of playing the pure unadulterated JOY of football, these birds got it in spades. Lynch triggered an earthquake with his legendary 67 yard run - a class act reminiscent of Shakespearean sonnets and Billie Holiday's smoky voice. How do you dissect HEART? Cold stats and figures pale to outrageous ENERGY. And I mean, outrageous. Where else are you gonna find a cornerback with the audacity of Sherman to shake those hips with the cheerleaders and volley a football, yes, for all you squares out there - a football can be vollied... and what is Tate doing out there, gleefully waving a football in Tavon's face as he gallops 80 some yards. These Seahawks are young, hungry, wild, brilliant and dedicated - working together as one and entertaining as all get out. Russell Wilson has a great arm but more than that, he is capable of pulling out miracles. There are no seatbelts. Only sky.
The Seattle sea-hawks not only won the supper bowl this year but they dominated the Denver Broncos winning by 35 points. they showed strength at all positions. They had "the best corner in the game" according to 2013 Seattle sea-hawks corner Richard Sherman. they also had a dominating running game thanks to their offensive line and Marshon Lynch. they also had a very strong running quarter back in Russel Wilson. But this team wasn't just dominating on the field they dominated off the field too. They did this through many helping acts in Seattle.
Most people would agree that the 2013 Denver Broncos were the best offense in NFL history. They were only able to score 8 points (in garbage time) on the Seahawks. How could the team that shutdown the best offense not have the best defense, that combined with a world class running game al of with an offensive line with 2 pro bowlers clearly makes them the best team in NFL history
Oh you gotta love their defense though. And Beast Mode was...well... BEAST! They killed a team in the Super Bowl (Denver) that had the best offense of all time! Go Hawks!
14
1991 Washington Redskins
14-2 Regular season with a dominating Superbowl win over the Bills.

Best offensive line of all time. (Only 9 sacks all season.. ) (Though the Raider's early seventies line must not be ignored, they were amazing. Debate between whose was better continues to this day. )

Darrell Green and Charles Mann ran the second best defense in the league that year.

Joe Gibbs, One of the greatest coaches and game planners ever. (Common knowledge as he is almost always listed in the top 5 best head coaches ever. )

4 Hall of Famers were on this team: Monk, Green, Grimm, Gibbs. They were the backbone to a very talented team.

#1 offense #2 Defense for that year. This team dominated all opposition.

Definitely one of the all time greatest teams.
HAIL!
Not only did they after 15 games prior to taking out starters allow only 6 sacks(! )they led the league in scoring, barely missed leading in points allowed, but they also nearly finished 15-1 and had several shut outs by wide margins at home to start the season 11-0. Kicker outscored an entire team by himself, special teams, turnover differential, running game and receiver corps were stellar. SB score was deceptive, it was not even close. This Redskin team is easily one of the best in NFL history...
Defense led the league with 50 sacks while the offense gave up 9, yes 9, for the whole season. #1 defense in the NFL that year and #2 offense. More than doubled up the points scored against them. Their only 2 losses were by a total of 5 points, which includes the last game of the regular season when they rested many starters. This was done against arguably the toughest schedule any superbowl champion ever faced. Massively underrated team, maybe the best ever.
"HAIL TO THE REDSKINS". One of the last years of the incredible hogs. One of the best lines of all time. Plus the last superbowl for gibbs with yet another QB. Only coach to bring 3 to a victory. So underrated and yet what a beautiful franchise tradition those skins have. BOO cowboys! GO SKINS!
15
2000 Baltimore Ravens

With the defense this team had, it could have beaten ANY of the teams listed above. You can't run on them, and their secondary will create turnovers like crazy. Tom Brady and Peyton Manning would have gone home and cried in the fetal position after playing these guys.
Best defense ever, crushed the NY Giants 34-7 in the Super Bowl, with Jonathon Ogden, Ray Lewis, Jamal Lewis, and Rod Woodson. Even though the Giants had Herchel Walker, Kerry Collins, and Tiki Barber. They had the most points scored by defense that year and had a 12-4 record!
Oh come on... these guys showed the NFL that you just need to have a good defense to win the Super Bowl. They worked so hard for it and they did not need anything but a defense!
One of or not the greatest defense of all time!
They only gave up 970 rushing yards all year long.
Throughout the playoffs, no team scored more than 10 points on them!
16
1994 San Francisco 49ers
Wow, the 2007 Oakland Raiders are ahead of the 1994 San Francisco 49ers. Why are the 2007 New England Patriots number two? They didn't win the Super Bowl so they can't be one of the greatest teams ever. The greatest teams finish the deal and they couldn't. Why are the 1984 San Francisco 49ers so low as well? I have three 49er teams in my top ten, yet I only see the 1989 squad.
That Young led team would have beaten every other Noners Super Bowl team. They were that dominant. Balanced offense, stout defense. They were unstoppable
Come on. This list is a joke if this is not a top 10 list. This team would have beaten any 49er team that won a SB. Young was unstoppable.
Laugh out loud, this team would destroy all teams on this list.
17
2003 New England Patriots
I just think that the Patriots remind me of a girl I know in school. She's always walking down the hall thinking she's the best so she can push us around, and shove the people. Please the Patriots may be a good team, but any team that brags, thinks they're the best, and can shove other teams around like they're the boss of all the teams, oh ho... Are they in for it!
I have heard many people say "Hey you like the Patriots!? They suck" I've been saying "Yes I love the Patriots." But now I am proud for who I am! I am proud to be a Patriots fan! I know that the Patriots will rise up top the and be the best in the NFL! Long live Patriots!
This is the greatest best-est NFL team of all time because they are the greatest and the best-est. Anyone who says that this team sucks, don't know what NFL is. The New England Patriots is certainly the greatest and the best-est. BEAT THAT.
Only 2 teams with a perfect, undefeated score. And yes the Patriots is one of them! We will make it to the Superbowl 50! Lets go!
18
2007 New Orleans Saints
Is the best team ever nobody can beat the New Orleans Saints in my opinion the best team in the world they should be ranked number one in to thousand 18 I hope they go to the Super Bowl as they say where not who that nation and I believe we're on talk and that the New Orleans Saints will win the Super Bowl and we will be ranked number one because we in my opinion are the best I have nothing pride and of course there's that star football player Drew Brees and there and all by his side there is Alvin Kamarra and and with those two I think we are unstoppable!
Saints are the best team in the world I watch every game all the time I don't miss out on any minute to saints and brees is going to lead us to a championship victory this year Ingram and kamara are best running backs in the NFL and Michael Tomas don't need to give a description about him he's a beast. my one wish is to meet the saints or play with them in the future in NFL I want to spread stud word about the saints and how good they are so I'm Dre over and out
Saints are so amazing, I mean they have DREW BREEZE how amazing is that? Also They have great courage and try hard every year no matter what they are up against, and don't cheat (cough) (cough) (Patriots).
This is a team with no big names but big hearts. They should be up there with all the past greats even if they lost.
19
1996 Green Bay Packers

Reggie white is the best defensive player of all time. He was a monster on the field and not even Erik Williams could beat him he had 198 sacks through his career second most in history. Brett Favre has the most passing yards, passing touchdowns, and was the toughest player ever he has the record for the most consecutive starts in a row. And you might say the reason he had so many yards and touchdowns because he played for so long but he broke both records long before he retired.
NO doubt. Reggie White, Brett Favre, you name it! Reggie white had more sacks than games played. That just proves that he is the greatest defensive player of all time.
The best offense and the best defense in the NFL during the 1996 season. Had an average margin of victory of over 17 points through the playoffs and the Super Bowl
There pretty awesome Aaron Rogers is a beast you guys can do it win the super bowl I belive in you
20
1986 New York Giants

There's no way they are number 20, this crazy. They are top 10 all day. I would love to put this team up against the 1985 Bears. Look at their road to the Superbowl and the games they played against top teir teams during the regular season. They dominated the whole Year beginning to end. I would love to be able to go up against '85 Bears man
This team should be ranked in the top 5 look at how they dominated on both sides of the ball. I will give you the 85 bears an
The 72 dolphins and the 71 cowboys and the 62 packers that is it... Remember that team beat a great 49 team 49-3 and during their march knocked countless qbs out of games.
How is this possible? 50? Subtract 47. The 85 Bears had no offense; remember McMahon would just throw a Hail Mary down field 3 out of 4 downs. It should be Miami, New England, and the 3rd Greatest Football Team of the modern era; the New York FOOTBALL GIANTS.
One of the most balanced and dominant teams of my lifetime. Comparable to best Chicago, Pittsburg and Frisco teams. Truly the most feared of all the modern Giants' teams. It's absurd that they'd be ranked so low on this list. The '07 Giants made the top 20? Nonsense!. Who ARE these people?
21
1994 Philadelphia Eagles
Go Eagles! I have been a Memphis fan for as long as I can remember, and Jake Elliott was my favorite football player for a long time. When he got picked for the Bengals I was really happy, and when he got cut I was not. But now I am an Eagles fan because he plays for them, and that 61 YARD field goal against the Giants made me go crazy. Unless he gets cut again I will probably always be an Eagles fan even after he retires. Plus, my name is Elliott so that's cool.
I loves the Eagles when I was a baby. It's because my father scream at Eagles when they playing against the Giants. And He uses play semi-football. Eagles rock put the Giants, Redskin and Cowboys out of this World. Eagles all way to the Super Bowl.
I love the eagles so much since I was in 1 grade to 5 grade the only thing I hate is that they lost against the lions and cowboys now they have to play against the new York Giants November 8 2016 and I hope the eagles win. I will never change my team I love the eagles so much! lets go EAGLES lets go! from Noah
I loved the eagles my whole life they are the best team ever one team I do not like is the dallas cowboy. The eagle should be higher then them number 1
22
2013 Denver Broncos

Prater and Peyton both a record the pats 07 is up there and they lost the super bowl why aren't the broncos
Although they lost the superbowl they still had one of the best years in nfl history
They should be much higher on the list. Manning broke so many records that season
You offensive powerhouse and good defense. It's a shame they lost a superbowl.
23
2014 Denver Broncos
Good team bad super bowl in 2014
You're the best
7 super bowls Peyton manning.
24
2004 Indianapolis Colts
That year was great for them but Peyton Manning is no longer my favorite player ever since he moved to the Broncos.
Manning threw 49 TD passes in the Colts first 15 games, but it took Brady 16 games to beat his record. That season was beast.
Couldn't stop the run all season. But they stopped kc, Balt, Ne and chi who all had great running backs that year. And that second half against N. E was amazing.
I love the colts!
25
2004 New England Patriots
Ok this list must be an April fools joke. The 2004 Patriots are easily top 10 of all time. They obviously destroyed the 2004 Colts, so this list is null and void right there
This team has a QB who has more super bowl experience and rigs than an other teams QB.
17-2, one of the best Ds+ great running & passing games
I believe in you
PSearch List