Top Ten Best Girl Power Cartoons
Some girl power cartoons can be so great that everyone watches them. I wonder which girl power show do you like? I hope you enjoy!
The Top Ten
1
The Powerpuff Girls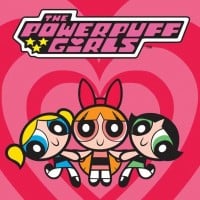 The Powerpuff Girls is an American animated television series created by animator Craig McCracken for Cartoon Network. The main characters of this show are Blossom, Bubbles, and Buttercup. The show is about the Professor Utonium creating three little superhero girls that save the day from villains. ...read more.
I like to watch this show very much when I was small
I like it, Because I watch cn city, cn fridays and even bumpers because we like cn 2000 - 2005 and even episodes maybe later
But this is more of a boys show and a girls show. A gender neutral thing you would say - iliekpiez
If it wasn't girls, but boys, it would be a boys show. - iliekpiez
9 Comments
2
Star vs. the Forces of Evil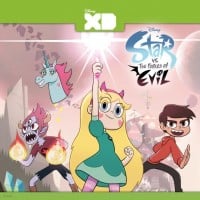 "Star vs. the Forces of Evil" is an American animated television comedy produced by Disney Television Animation for Disney XD. It was created by Daron Nefcy and developed by Jordana Arkin and Dave Wasson. The series follows teenage magical princess from the dimension of Mewni Star Butterfly and her ...read more.
I am a boy, but this show is just awesome. - 445956
love - Stevenuniversefangirl
Star vs the forces of evil is the best and should be in the top 5. Can't wait for season 4.it would be the last season of this awesome show.
3
My Little Pony: Friendship is Magic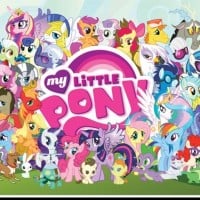 My Little Pony: Friendship Is Magic is a children's animated fantasy television series developed by Lauren Faust, produced by Hasbro Studios and DHX Media Vancouver. Despite the target demographic of young girls, Friendship Is Magic has also gained a large following of older viewers, mainly young and ...read more.
I love this cartoon I am a brony
Definitely. Those people are hypocrites, telling us "Girl Shows are for girls" but they watch PPG? What the heck is wrong with them? - Neonco31
Boys can watch girl shows too. Some girl shows can be so cool that even boys watch it.
Mlp is the best show because the characters are awesome and there are so much lessons and the princesses are amazing
People complain about us when they probably watched girl shows like PPG when they were younger. PPG did rock though - bobbythebrony
4
Kim Possible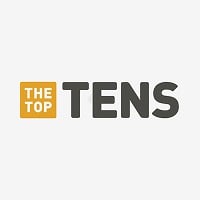 Kim Possible is an American animated children's television series created by Bob Schooley and Mark McCorkle for Disney Channel.
I want Drakken to get lost. I want Shego to get lost.
To me is the second best girl cartoon
Kim Possible kicked butt!
Awesome - bobbythebrony
2 Comments
5
Totally Spies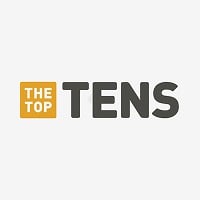 Totally Spies! is a French-Canadian animated spy comedy television series created by Vincent Chalvon-Demersay and David Michel and produced by Marathon Media Group and Image Entertainment Corporation.
I like clover
I love this.sam is intelligent,clover is stylish and athletic and Alex is sporty and childish
6
Ever After High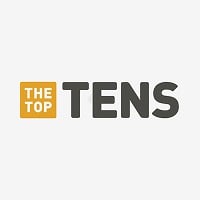 Great! Based on fairy tales
I don't normally watch these type of cartoons but this one looks really interesting and I also love the character designs.
This is the best girl cartoon to be made and is way better then my little pony:friendship is magic,sailor moon and the powerpuff girls
The characters look like realistic people, that's why I love this show
2 Comments
7
Monster High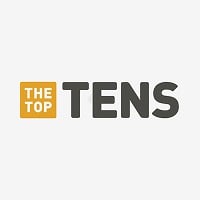 8
Winx Club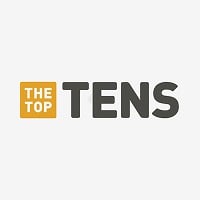 Winx Club is an Italian animated television series directed, created and produced by Iginio Straffi and his company Rainbow S.r.l.
Good at the beginning, bad in the middle and okay now
Never really got into this show.
I loved it before nick ruined IT! I loved Winx Club with the 4kidstv dub, the cinnelume dub, and the current duart dub
Winx club is magicaly awesome!
11 Comments
9
Miraculous: Tales of Ladybug & Cat Noir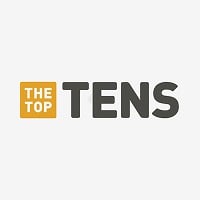 Also called "Miraculous", "Miraculous Ladybug", "Miraculous Ladybug and Cat Noir", "Ladybug and Cat Noir" or simply "Ladybug" . It's a French show created by Thomas Astruc and Jeremy Zag, produced by Method Animation (by Zag) and SAMG Animation (in Korean version). The theme song singed by Cash Callaway ...read more.
This show makes me happier than most other things
I love Miraculous Ladybug I want To Be a Fashion Designer Just Like Marinate
Best cartoon ever
When will they find their identities. It should be very obvious now. - listotaku17
7 Comments
10
Steven Universe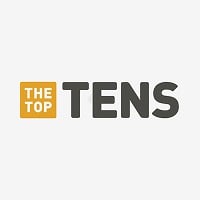 Steven Universe is an American animated television series created by Rebecca Sugar for Cartoon Network. The show's based around a young boy by the name of Steven Universe, who is a hybrid of a gem and a human. He lives with his gem friends, Garnet, Amethyst and Pearl.
The Contenders
11
My Life as a Teenage Robot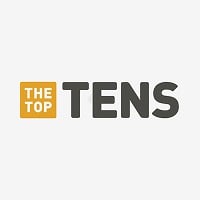 My Life as a Teenage Robot is an American animated science fantasy television series created by Rob Renzetti for Nickelodeon.
12
W.I.T.C.H.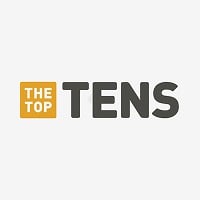 W.I.T.C.H. is a French-Italian-American animated television series based on the Italian comic book series of the same name.
I like will the most because I think I have a pretty same life
I think this is the best series I have ever watched
I love this show - TwilightKitsune
I love it so much I see this show 5 times from start
3 Comments
13
LoliRock
Very good one love it
I absolutley 100% LOVE Lollirock
I love Iris she is my favourite
I love Iris Voice
I love the band and the songs
I love the friendship
And I love Iris and Nathaniel's relashionship
I LOVE Everything about LOLLIROCK
I am iris I love her
love iris
3 Comments
14
Sailor Moon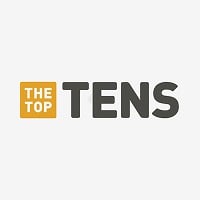 Sailor Moon is a Japanese shōjo manga series by Naoko Takeuchi. It was originally serialized in Nakayoshi from 1991 to 1997; the 52 individual chapters were published in 18 tankōbon volumes. ...read more.
15
Angel's Friends
It's so beautiful
Its amazing.beautiful characters and amazing powers
amazing...
16 Amethyst, Princess of Gemworld
17
DC Super Hero Girls
Girl power is everywhere in this! While the animation is pretty mediocre it is MUCH better than Ever After High and Monster High, where all the girls are boy crazy and fashion loving. This is a great step forward!
I loved it.
18
The Loud House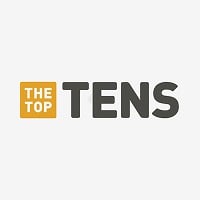 The Loud House is an American animated television series created by Chris Savino for Nickelodeon. The series revolves around the chaotic suburban everyday life of a boy named Lincoln Loud and his ten sisters, to which he survives as the middle child and only son in a large family of eleven children. ...read more.
The show tells you what it is like to have siblings and even when they seem annoying they always have your back
Not just girl power. It's for everyone. - blackflower
19
The Simpsons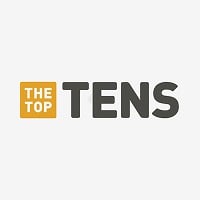 The Simpsons is an American animated sitcom created by Matt Groening that originally started on April 19, 1987 as shorts on The Tracey Ullman Show. It got its own series on December 17, 1989 and is still running as of 2019, making it the longest running animated sitcom. It is about a man named Homer ...read more.
Lisa and Marge show good girl power - Gangem
20
Puella Magi Madoka Magica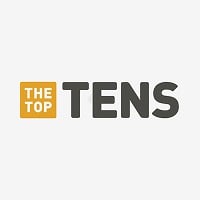 Puella Magi Madoka Magica is a 2011 Japanese anime television series produced by Shaft and Aniplex, directed by Akiyuki Shinbo, written by Gen Urobuchi, music by Yuki Kajiura, opening sang by ClariS, ending by Kalafina (sometimes by the seiyuus) and original characters by Ume Aoki. It also has 3 movies, ...read more.
This show is amazing! - TwilightKitsune
21
The Life and Times of Juniper Lee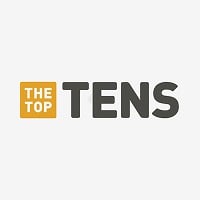 The Life and Times of Juniper Lee (also known simply as Juniper Lee) is an American animated television series, created by former MTV reality star Judd Winick for Cartoon Network. The show was produced by Cartoon Network Studios. It premiered on Cartoon Network on May 30, 2005, and ended its run on ...read more.
22
RWBY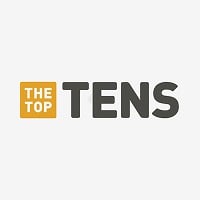 RWBY is an American 3D web series created by Monty Oum for Rooster Teeth. The show is set in the fictional world of Remnant, where young people train to become Huntsmen and Huntresses to protect their world from the creatures of Grimm.
Amazing I love it
Can't wait for Volume 7
Ahhh lovve this show
23
Regal Academy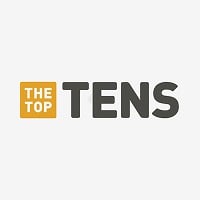 I know that I love this list but this one is awful Sorry.
Rose is just an ordinary girl, who grew up on earth loving shoes and listening two fairytales, wanting to be one of them. Let's just say... She is one of them! The granddaughter of Cinderella. One day, on her way to school, she bumps into Travis Beast. Unknown to her that he was the grandson of beauty and the beast. She discovers a door was to regal academy, a school for fairytales. A magical adventure will begin for Rose along with her friends Hawk SnowWhite, Astoria Repunzel, Joy LeFrog, Travis Beast and later LingLing Iron fan.
24 LEGO Friends
25 Trollz
26 Sabrina: The Animated Series
27
Hi Hi Puffy Amiyumi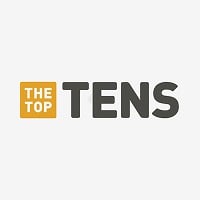 Hi Hi Puffy AmiYumi is an American-Japanese animated fantasy-comedy television series created by Sam Register for Cartoon Network.
28
She-Ra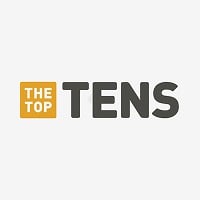 29 Super Best Friends Forever
30
Braceface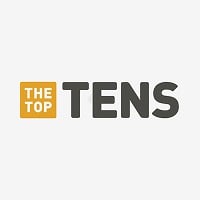 Braceface is a Canadian/American animated series that aired on Teletoon in Canada, and on Disney Channel and ABC Family in the United States, as well as Fox Kids and then Pop Girl in the United Kingdom.
The DVDs are recently released by Nelvana in assocation with FUNimation (a Texas based anime studio). - welliewishersfan78
31
Lapis, Queen of Gemworld
The title reminds me of Steven Universe. - LapisBob
32
The Powerpuff Girls (2016)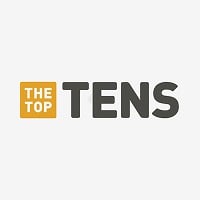 The Powerpuff Girls is an American animated television series created by animator Craig McCracken for Cartoon Network. The main characters of this show are Blossom, Bubbles, and Buttercup. The show is about the Professor Utonium creating three little superhero girls that save the day from villains. ...read more.
Who added this pretty pointless reboot here? - StevenUniverseIsAwesome
33
World of Winx
It is amazing!
I really loved it I hope they continue winx club and world of winx.
A spin off from Winx club. In my opinion Winx club and world of Winx are beyond the world! Season two introduces Matt, the son of petter pan, tinker belle and Captain Hook.
It's good, and they need a season 3. I'm tired of having to stop watching good Netflix shows at season 2. But what happened to the Specialists? And Kiko. They can't leave Kiko! They don't even DO anything to get Dreamix or Onyrix. I hate Venomya but I like her name
34
Futari wa Pretty Cure
Great action, fantastic music, and awesome main characters! Cure Black and Cure White are awesome characters
35
Littlest Pet Shop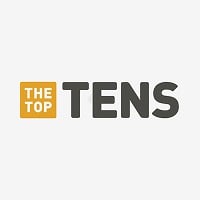 Littlest Pet Shop is a toy franchise and cartoon series owned by Hasbro. The original toy series was produced by Kenner in the early 1990s.
36 Tara Duncan
37
WordGirl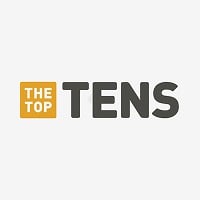 WordGirl is an American children's animated television series produced by the Soup2Nuts animation unit of Scholastic Entertainment for PBS Kids.
Get this off, it's not girl power, neither is MLP. It's supposed to be educational. How can you love stuff with horrible animation like this?
38
The Proud Family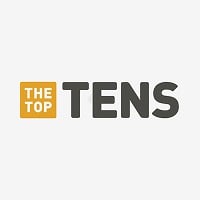 The Proud Family is an American animated sitcom that ran on Disney Channel from September 15, 2001 to August 19, 2005.
Great show.
39
Z-Squad
Chaney, Haemi, and Jeanie are my favorite 3 characters of all time!
Z-Squad to the rescue! 😆
40
Little Witch Academia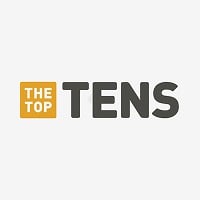 Little Witch Academia (リトルウィッチアカデミア Ritoru Witchi Akademia) is an anime adaptation to the original eponymous film and its sequel, The Enchanted Parade. It began broadcasting on January 8, 2017 in Japan on TV and January 9, 2017 in the Netflix streaming site. The series ran for ...read more.
It may not be a cartoon, but I absolutely love this show!
But I also love RWBY, Star vs the Forces of Evil, My Little Pony and many other girl power shows. But this show is just so charming, has lovable characters, has good humor
, and character development.
It is basicly a combination of Harry Potter, My Little Pony, and various magical girl anime.
So if you like any of the things I mention, I recommend you give it a watch ( it is on Netflix).
41
Atomic Betty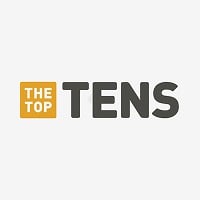 This should be higher up on the list
One fantastic cartoon
42 Vary Peri
43
Magical Girl Lyrical Nanoha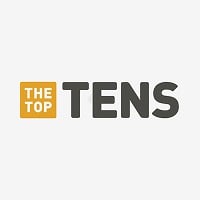 Magical Girl Lyrical Nanoha is a Japanese anime television series directed by Akiyuki Shinbo, with screenplay written by Masaki Tsuzuki, and produced by Seven Arcs.
The Nanoha franchise (especially the original, A's, StrikerS, and the movies) is awesome and currently my favorite anime franchise! - PerfectImpulseX
44 Jem!
45
Glitter Force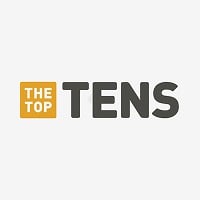 Glitter force is the best
I love it!
46
Powerpuff Girls Z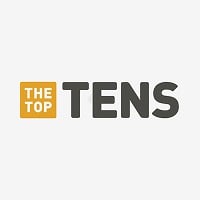 Powerpuff Girls Z is a Japanese magical girl anime series directed by Megumu Ishiguro, based on the American animated television series The Powerpuff Girls. The anime is co-produced by Cartoon Network Japan and Aniplex and was animated and produced by Toei Animation, featuring character design by Miho ...read more.
This is a cool yet similar cartoon series that is similar to powerpuff girls but got their powers from a chemical Z. If you would like to watch it search Powerpuff girls z and enjoy :-)
47
The Backyardigans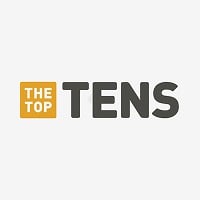 The Backyardigans is a Canadian–American CGI-animated musical TV series created by Janice Burgess, It is a co-production of animation studio Nelvana and Nickelodeon Animation Studios.
I know that it has boys in it but Tasha and Uniqua work together in some episodes showing girl power. - Ilovestephanie
48
Kill la Kill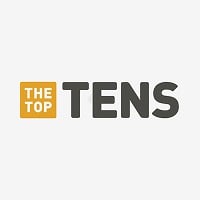 Kill la Kill is an anime television series produced by Trigger. In Kill la Kill, Ryuko Matoi transfers to a new high school in order to find her father's murderer.
I find this show to be super odd, but I like the transformation.
49 Ty's
50 The Brady Kids
PSearch List
Related Lists

Best Girl Power Songs

Sexiest Power Ranger Girls

Top Ten Songs from Google Play Music's Girl Power

Top 10 Best Girl Power Live-Action TV Shows
List StatsUpdated 16 Jun 2019
600 votes
52 listings
3 years, 110 days old

Top Remixes
1. Star vs. the Forces of Evil
2. The Simpsons
3. The Powerpuff Girls
iliekpiez
1. The Powerpuff Girls
2. My Little Pony: Friendship is Magic
3. Star vs. the Forces of Evil
StevenUniverseIsAwesome
Error Reporting
See a factual error in these listings? Report it
here
.