Top 10 Greatest Cities in the World
There are so many great cities, and here are some of the best. I based it on night life, beach's, popularity, culture, sports, etc.

1 London, England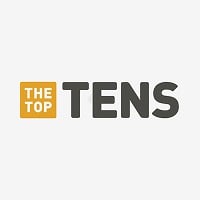 London is the capital and most populous city of England and the United Kingdom. Standing on the River Thames in the south eastern part of the island of Great Britain, London has been a major settlement for two millennia.
London is easily the best city on the planet. It beats New York hands down, every single time. The History of Britain is so diverse and stretches much further back than that of the US, and much of the fascinating culture of this is located in London. London's Impressive architecture includes Buckingham Palace, St James' Palace, the Victoria Memorial, Wellington Arch, Big Ben, the Houses of Parliament, Westminster Abbey, the Shard, London Bridge. (The list goes on) All you have to do is watch clips of the Olympics last year and acknowledge the fact that the 2012 games have been labelled the BEST ever. London is the only city to host the games three times. As well as this the world has been fascinated by the Queens Diamond Jubilee and the Royal Wedding. London is where the world lives and watches. Meanwhile in New York...?
I'm not going to put down other cities in my comment, only give the desirable aspects of London. Every street has a history worth telling. I went to a restaurant quite far off the centre of London, and this small restaurant had a whole past linked with royals and medieval practises and it was fascinating. And there's a similar story for most places, too. In London, you feel as if the whole world revolves around you: something is always going on that attracts huge amounts of attention. Walking through London is like walking through a film, with every building a spectacle in its own right -Buckingham Palace is stunning, the government building is perhaps too beautiful for the people within it (! ) and now the more modern buildings are rising. None of them are plain, rectangular skyscrapers, they are creative and clever, like every other part of London. London is clean, it's safe (in most areas) and there's something for everyone. Whether it's art, fashion, food, shopping, sports, ...more
At 52 years of age I have just returned from a week long visit to NYC. I had dreamed of visiting the city all my life and this was my first visit there. Sorry NYC, you aren't as great as the hype would make you believe. NYC is nowhere near as good as London.

- The city stank
- The subway was unreliable and dirty
- New Yorkers were, with a few notable exceptions, very rude. Service staff expect a tip as a right and are therefore ungrateful for them. At least London service staff show gratitude when tipped.
- NYC is behind London in technology, only now rolling out NFC payments and the public WiFi is unreliable.
- Central Park is nice although it is often compared with London's much smaller Hyde Park however London is greener which many more parks. Central Park doesn't even come close to Richmond Park with deer roaming free.
- Shopping is annoying. The price you see is not the price you pay, There is tax to add along with credit card transaction fees. There is no ...more
The culture, diversity and experience of London is vastly superior to any other world city.
2
New York City, U.S.A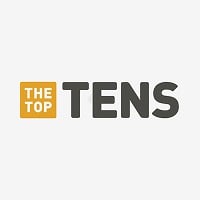 The City of New York, often called New York City or simply New York, is the most populous city in the United States.
Reasons why it's better than London...
Cheaper
Bigger
24/7 subway running more lines
More variety in shopping
Way more Diverse
More iconic
Higher wealth status
More Billionaires
Financial capital of the world in the financial capital of the world country
Bigger and more advanced technology
Has the top restaurant in the world
London may have good universities but NYC universities are ranked higher
Hard to believe but NYC has a higher life expectancy probably due to its lower amount of pollution because the USA is more spread out, the third oldest person in the world lives in NYC
Inventor of Hip Hop/Rap and Disco
Awesome Beaches
More sunny days than London yet colder

NYC may not have the history London has or the culture but NYC being around for only 150 years has grown into one of the best cities in the world and competes with a city (London) that's 1000 years old.

I don't care about history I love the cheap upscale shopping ...more
London has historical buildings built by William the Conqueror. - WorldPuncher47592834
Americans are so parochial. You've probably never been outside New York.
If you don't know what parochial means, look it up... and while you're at it, look up iconic. Obviously, you don't know what that means either because there's absolutely nothing iconic about New York. London is where it's at. All the history, culture, class, fashion, music, scenery et al that a person could want. You can keep New York. London and other great European cities are where it's at.
People have said that London's history is more than New York, but the US is already a young and new country compared to other countries. The important thing is that in such a short time it became the world's number 1. The only advantage of London is that it is within Europe. If the US were as close to Europe as UK, it would attract more tourists. As I said, the only advantage of London is that it is close to Europe.
Greatest city in the world. Extremely diverse background and home to many culture setting TV networks.
3
Paris, France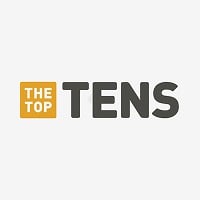 Paris is the capital and most populous city of France, with an area of 105 square kilometres and an official estimated population of 2,140,526 residents as of 1 January 2019. Since the 17th century, Paris has been one of Europe's major centres of finance, diplomacy, commerce, fashion, science, and the ...read more.
We have visited this absolutely terrific city 5 times.
Such wonderful, cultural, historical (covering all the last 25 centuries), capital of fashion, of haute couture, of gastronomy, of arts.

Just be careful, only in some crowded touristic places, with some people coming from Eastern Europe (pickpockets, Three-card Monte), Italy (rip off, swindle, fraud) North Africa (drug, counterfeit products).
Always ask French tourist information, what the best.

But anyway it is a dream like USA.
Everything is here! History, Food, Fashion, People, Geography, Monuments... Etc
I love Paris! Best city!
My boyfriend and best friend are both from Paris.
4
Tokyo, Japan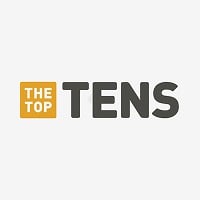 Tokyo, officially Tokyo Metropolis, one of the 47 prefectures of Japan, has served as the Japanese capital since 1869. As of 2018, the Greater Tokyo Area ranked as the most populous metropolitan area in the world.
I've never lived in any of these top cities, but I have visited all.

Unlike in New York or London, or even in my home city of Christchurch New Zealand; I felt completely safe walking around the streets at night in Tokyo. In fact Tokyo has been ranked the safest city in the world with incredibly low crime rates.

Everybody is so friendly, even though Tokyo was the place where I was most obviously a foreigner (and barely spoke the language).

The transport system is impeccable (rush hour is much the same) with the trains running nearly exactly to schedule all the time.

Historically it beats London (New York doesn't even hold a candle to either) with a much richer historical background in the surrounding areas and longer history, although Kyoto is again better for this.

During my month stay in Tokyo, I only once saw rubbish in public, and it was in a little used stairway at the back of a small station. Tokyo is far cleaner than either New York or ...more
In my opinion Tokyo is the greatest city in the world that keeps one yearning to return time and again. I mean, come on 80,000 restaurants alone with 3 times the Michelin Star ratings than Paris! Safety is paramount, trains ALWAYS run on time, super clean, people are so kind and so many things to do and see. Why wouldn't you want to visit the most populous city on the planet?
By far it is the best city in the world in every category. Just visit there one time and you understand what I mean.
Urban, Bright light experience
5
Los Angeles, U.S.A.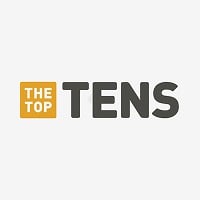 There are dynasties in Los angeles it is a great city and there is the staples center
I can't say it's one of those places full of history, culture and friendly people, but one thing it is, is diverse. It shows the richest and poorest of America, the prettiest and the ugliest. It's an ugly city, but in a beautiful way.
It has the best weather in the world, those other places have miserable weather. It is a very beautiful city, center of the world film industry and music industry. Whenever I go somewhere else, it's always wonderful to come home to such a beautiful place. My vote goes to Los Angeles, the greatest city in the world. It is full of history and culture and the people are second to none. And the girls on the beach are the most beautiful. Go sit in the rain and snow, I will bask in the sun in Los Angeles.
The city is nice, but I'm a pretty picky person when it comes to weather. The beach is chilly and often overcast for most of the summer, which sucks, as it's the most scenic part of the city in my opinion. The valley is always clear, which is nice, but you also get murdered by the sun there, which isn't so good. Otherwise, the weather in other parts of the city is pretty consistent, at a nice 80-95 degrees. I guess LA gets my vote. It was one of my favorite places to live.
6
Sydney, Australia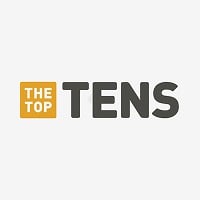 It's beautiful, has friendly people, clean and has many attractions- what's not to love? - liizy
I visit Sydney at least twice a year. I lived in Melbourne for 5 years as a student during the 80s but never got around to liking it. One vacation I spent three months in the much more cosmopolitan Sydney and I fell in love with its vibrancy, its diversity and its beauty.
From a convict campsite to a truly cosmopolitan global city. A multicultural melting pot, harmonious and vibrant, fast paced and edgy. Sydney is dynamic and creative, down to earth and welcoming. A stunning summer city, the gateway to Australia.
I have been to many cities around the world and none are as close to nature as Sydney. Beaches, mountains, fascinating birds and animals are all within minutes of the cosmopolitan city centre.
7
Dubai, U.A.E.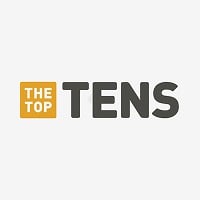 Best city on the planet tallest skyscraper on the planet at the moment has a great marina section and looks beautiful at night
Dubai is a terrible city. Their skyscrapers are built by slaves for the elites. Racism, as well as discrimination against non-Muslims, gay people, and women are extremely prevalent. Stay away!
You can go miss out on all the fun there. All your friends who would want to go would be skydiving off the top of the burj khalifa while your in America watching. - WorldPuncher47592834
Dubai. Home of the world's tallest free-standing building, the Burj Khalifa, and one of the most expensive cities. Not only has the world's tallest building, but the city has a another world wonder, the world's largest shopping mall, The Dubai Mall. This mall has a indoor amusement park like it was six flags, and has a extremely large and cool aquarium, capable of habiting WHALE SHARKS. The city is probably the best city (my opinion). The city has air-conditioned bus stops, one of the world's busiest airports, and home to one of the largest economy growth.
Lets see whats there:
Extremely Famous Architecture
The Worlds Tallest Building
The 7 or 8 Star Burj al Arab Hotel
Worlds Tallest Hotel
Man Made Islands
The Worlds Largest Mall
A Mall with a Ski Slope
One of the Greatest Skylines
and more - WorldPuncher47592834
8
Rome, Italy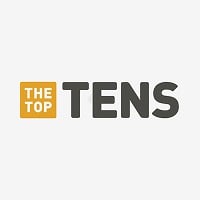 The culture, food, history, and architecture is unparalleled by any other city
Walking in the narrow streets of the eternal city is always amazing you can breath a unique atmosphere a mix of traditions between past and present but no future! Time is locked in next 100 200 years others capital will change and so many times their skylines but Rome will be always the same that's the beautiful
Old, chaotic, full of trashes, only ruins to visit
Rome has a lot of issues, but all cities really do, but what Rome has over the others is that Rome is unique. The history, the culture and the cuisine are iconic. Many of the other cities on this list will rise and fall. Their architecture is a dime-a-dozen. But there's only one Rome and Rome is eternal.
9
Istanbul, Turkey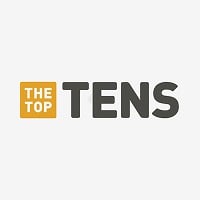 Istanbul, formerly known as Byzantium and Constantinople, is the most populous city in Turkey and the country's economic, cultural and historic center.
excuse me but we STAN byzantium so we CANNOT stan the ottoman empire
Napoleon once said, "If the earth was only one state, then Istanbul would be its capital." Formerly known as Constantinople, it was the fall of this great city to the Ottoman empire that had fostered the the Europeans' interest in discovering America. Arguably it is for that reason alone that this city should be recognized as the greatest city to have ever existed in history. If there was never a motive to discover America, then the most powerful nation of the modern world, the United States of America, would cease to exist. For that matter, Istanbul should be ranked higher than NYC. It is the only city in the world that spans two continents and its strategically economical position lies between a strait and an artificially, yet well-crafted isthmus-bridge.
If the world was only one country, Istanbul would be its capital
There is not much to say capital of the europe and all the greatest empires
10
Mumbai, India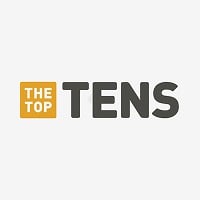 The financial capital of India and a future international economic hub. Mumbai is taking India forward economically and with all the big MNCs setting up base rather than Bangalore and New Delhi (both used to be nice places, but now they've declined because the people do not have the same business mentality and compassion as Bombayites. There's no bias whatsoever, I've lived in Bangalore for 6 years and currently stay in Delhi. I would like to move to Mumbai and live there).
With the new international terminal set to be one of the world's best, improved road connectivity, and existing extensive local railway network, upcoming mass transit system and monorail, two outer ring roads and five new sea-links (apart from the existing one that has raised the benchmark of Indian infrastructure), mumbai's infrastructure is set to become world-class.

With the makeover of the Mumbai Zoo according to world standards, the plantation campaigns of mangroves, the planting of trees along every ...more
The food of Mumbai is the best! I love the culture and also the chaos, though it can annoying sometimes.
The city never sleeps. Here the richest and the poorest live in harmony. There is no discrimination. Beautiful marine drive, bandra, juhu chowpatty are places to be visited any hour of the day. The rains are lovely. Never felt any more safer at any other place even during wee hours of the night. The food is to die for. Definitely the economic capital of India! Love Mumbai
India's financial capital famous for Bollywood, sea beaches, sky scraping buildings, lavni classic dance
The Contenders
11
Berlin, Germany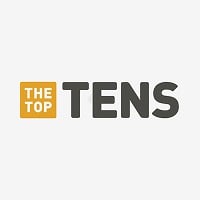 This city is the city in the world with the most historical events of all time.
It has a wonderful skyline and their people are very nice and serious but they are really wise and know everything about their history.
The Olympic Stadium with 75.000 seats is also worth to be visited.
Paris and London are nothing, when you want to experience great things!
Berlin is by far the best city in the world to live in. This city is very very rich, if not the richest one. There are so many attractions to see. I was often there. I must say it is the cleanest, most beautiful and best, greatest place and city to live in. Berlin must be on place 1 or two. And by the way London is never as good as Berlin or New York! Berlin TOWN OF GODS!
NYC 1 laugh out loud. But in all reality, if you want a good job in a not boring city, Berlin is the place. Source:i live here - ErichHimmel
Best city in the world. Lots of history, yet it's balanced out with modern buildings. Very safe, lots to do. Nice warm Summer's to explore the many parks, cold snowy winters to enjoy which gives it a Christmas feeling.
12
Chicago, U.S.A.
I miss Chicago so much. Def one of the greatest cities in the world bar none!
Top 10 for sure! One of most fun and beautiful cities in the world.
Chicago is easily the most affordable city to live in on this top ten list. Amazing architecture and food--and it has the perfect mixture of greenspace among the built environment. Chicago is simultaneously a slow and fast city---and few cities have more museums covering the sciences, humanities, and culture. The city is rich for its museums and art institutes.

The city also has amazing neighborhoods and is relatively easy to travel around. Chicago is the worlds best kept urban secret.
The birthplace of skyscraper!
One of the best city in the world!
13
Singapore
The only thing that is bad here is the prices. Also if you ever go to Singapore, go to jewel mall! If you like Pokemon it has a pokemon center here.
Whaa Singapore should be first. Its literally almost Utopian. No scruffy people trying to cheat you, zero crime rate, all the buildings, sidewalks, roads, etc, look brand new and futuristic. People are very nice. No traffic because cars are very, very expensive, but it's a small city so just use the trains and taxis which are very cheap. Not crowded either and great sights and air quality. Lots of things to do as well. Heaven on earth.
Not sure why Singapore isn't rated No. 1! Vibrant culture, endless things to do all on top of being one of the safest and cleanest places anywhere!
Best city in the world! The airport is a hub for air travel. It's a City State with lots of trade and a port. It's iconic skyscrapers like the hotel near the Ferris wheel, and how many different cultures there are in a small area.
14
Toronto, Canada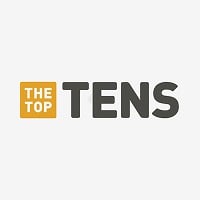 Toronto is the most populous city in Canada, the provincial capital of Ontario, and the centre of the Greater Toronto Area, the most populous metropolitan area in Canada.
Toronto, for such a young city, is definitely a city with culture. There are people from all over the world, there are a bunch of different scenes and yet it still feels in some ways like a nice small town despite it being HUGE. Not New York huge but very big in it's own right. There is something to do everyday, tons of job opportunities, and all kinds of different neighborhoods. If you're the kind of person who wants it all, Toronto is your city, trust me. It's very much a city for everyone, no matter who you are, you will find your people.
I may be a little biased because I do live in Toronto, but I've been to both Toronto and New York City. I think that both cities are quite similar, New York City has Times Square and Toronto has Dundas Square. I think that Toronto is a better city because New York City is an island and has a limit of space so it will not develop much more. Meanwhile Toronto is a huge City that still is developing and has plenty of space. Comparing the events, things nearby and prices of both cities, Toronto is much more affordable compared to New York City. So overall I think that Toronto is a much better city
I am from London, England.
Toronto is incredible. I wouldn't know where to start, no city has as many amazing and mind blowing things that Toronto has. It has everything, its cheap, friendly, safe. It has the sights, the lakes, the ever so close landscapes of rural Canada.

The only thing London beats it on is the music scene but apart from London and Germany? I would say Toronto has the freshest music scene for underground electronic.

I love this city. And so does everybody that's ever come here on holiday.
Amazing city. And so overlooked. May not be quite as great as New York in terms of grit and character but it makes up for it with its welcoming and liveable practicality. I've been to Chicago, Buenos Aires, Shanghai, Rome and more amazing world class metropolises but for me Toronto is second only to NYC and deserves more buzz than it gets.
15
Shanghai, China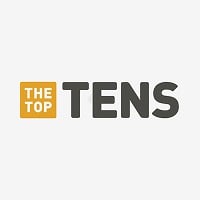 Shanghai is one of the four municipalities under the direct administration of the central government of the People's Republic of China, the largest city in China by population, and the second most populous city proper in the world, with a population of 24.18 million as of 2017. It is a global financial ...read more.
Dude, I am living Dubai. But I am from shanghai. I swear whole shanghai is city but Dubai is just about 1/5 is city rest of them is desert. They just have biggest shopping mall and Burj Khalifa and Burj Al Arab. They don't have any culture, everything they can do is just put money. Not like Shanghai you can go thru the city from traditional to modern. I think you have never been in Shanghai before. They have about 15 lines subway, about two thousands buses. Compare to Shanghai, Dubai is horrible!
Best city in the world! Should be no1! New York's nothing compared to Shanghai! This place is known as city of the future because all the buildings look so futuristic. Shanghai's the most underrated city in the world! It's better than New York, London and Tokyo!
Dubai beats all of them including this because of all the tallest building in the world - Burj Khalifa and the LARGEST SHOPPING MALL - sryanbruen
There is no such a grand place like the Bund, Shanghai where you could be in the center backed by six-hundred-year-old traditional Chinese architecture, surrounded by various building from various countries with various styles and modern skyscrapers. A place with a comprehensive extent of inclusive spirit. A place where the fusion of the primary culture of the East and the West takes place. A place moderately showing its elegance and beauty. A place with infinite possibilities and generosity. A place named Shanghai, the only in the world.
Most futuristic looking city in the world! Lights cover the place and the buildings look like they're from the year 2100! How come it's rated so low?! If you ever go to shanghai, you won't wanna come home! It's advanced, luxurious and just plain awesome! Love China and Love Shanghai!
16
Hong Kong, China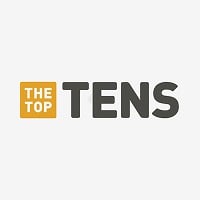 Hong Kong, officially the Hong Kong Special Administrative Region of the People's Republic of China, is an autonomous territory on the eastern side of the Pearl River estuary in East Asia.
My hometown deserves to be the best ever city. Culture, history, food, transportation... everything, is excellent. And most importantly, people are extraordinarily polite. As you know, Hong Kong is bustling city and when it comes to working time, MTR stations and bus stops are fully filled with tons of people. Nevertheless, I was never pushed by anyone and everybody was queuing. Unlike in China, when the train departs, someone clenched me in my arms, pushing me away. So that's the difference between the qualities of Hong Kong people and people in mainland. I'm not trying to be offensive but only speaking the truth.
Hong Kong should be in the top 5. It has fair laws for everyone and the culture is good. It should deserve a high place, because it is like a mix of a western and Chinese city
Hong kong has the most sky scrapers in the world and is 60 percent park land. End of discussion hong kong is top five
Hong kong should be withing top 5
17
Las Vegas, U.S.A.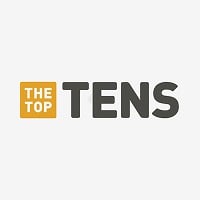 Las Vegas, officially the City of Las Vegas and often known simply as Vegas, is the 28th-most populated city in the United States, the most populated city in the state of Nevada, and the county seat of Clark County.
YES! And for those who think Las Vegas is strictly the strip, YOU ARE THINKING VERY WRONG MY FRIEND. I live in Las Vegas and it is amazing to live here! Cost of living is so affordable, areas like Summerlin, Centennial, Spring Valley area, man you can get a 4-5 bedroom home for the price of 1 in San Francisco, or not even a 1 bedroom. And there is just so many things to do! Shopping centers, (outside of the strip) grocery stores, restaurants, (again, outside of the strip) lots of stuff for the kids too! Go karting, arcades, etc. We even have churches here! And yeah the heat may be a problem but yo we got extreme winters here as well. IT CAN GET FREEZING during the winter. And snow is less than an hour away. I can go on and on about this!
Vegas has a lot of stuff to do, LV is my favourite American city.
Hell Yeah! they've managed to turn something from a plain desert with almost nothing into a fun cool city.
I think this City is most beautiful and should be number 1
18
Moscow, Russia
100% on top of any european city and getting even greater every year, should be top 5 of the worlds greatest
A very beautiful and inspiring city! Lots to see and lots to do. Amazing architecture and history. Check out the Moscow metro.. WOW!
Mumbai is over Moscow? 40% of Indians (not just in Mumbai) are extremely poor! Moscow is the most luxurious city in Russia! How can Mumbai be OVER Moscow?
The best European city, and much better than any American (lol) one.
19
Washington D.C., U.S.A.
Absolutely not
Located on Maryland's soil, it truly is a significant city and capital.
Best forever
Power and influence. Very beautiful scenery.
20
Barcelona, Spain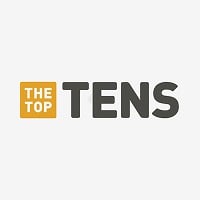 Barcelona is a city in Spain. It is the capital and largest city of the autonomous community of Catalonia, as well as the second most populous municipality of Spain.
I'd chosen Madrid because it is a more important financial center, but Barcelona is not far behind and has terrific quality of life too and is by the Mediterranean. Go Spain, my second favorite country in the world!
There's no doubt Barcelona is one of the amazing cities in the world. The most beautiful city of the mediterranean region. A perfect mix between History and Modernity. Its old town is stunning. An architecture, specially Gaudi's buildings, unique in the world. Excellent food and a lot of places to have a drink. You can enjoy its sunny days throughout the year and go to the beach. Just few cities can campare with Barcelona.
I feel insulted that this is not in the top 15. It's a great and nice place to be, also, is where one of the greatests languages of all time was developed.
Best football team ever stupid Real Madrid
21
Miami, U.S.A.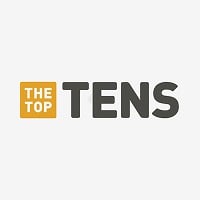 Miami, officially the City of Miami, is the cultural, economic and financial center of South Florida. Miami is the seat of Miami-Dade County, the most populous county in Florida.
This city has the most style and swagger of all the other cities. This city has an amazing tropical climate, the best beach to have ever existed, the skyline is absolutely beautiful, the condos both new and old are amazing, and the best part is the fact that some of most beautiful women in the world live and vacation here.
Miami is a beautiful city which should definitely be higher on this list as it has amazing buildings and the worlds 2nd best beach just behind Venice beach in LA
Miami is awesome really surprised 16 its crazy Miami has tall buildings tallest is 789 feet beautiful beaches amazing houses and best city
Miami is Miami. It has a very nice energy. Cool city. Nice people.
22
Manchester, England
Just hands down the most culturally and artistically significant and diverse city in the UK. Greatest city in the world.
Great history, music and sport, should be higher
It's mint.
The Smiths, Oasis, Factory Records, The Haçienda, New Order, The Fall, The Happy Mondays, Bez.

Point proven.
23
Athens, Greece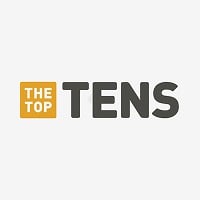 Birthplace of Civilization, fantastic vibe, ever so hospitable people, virtually no crime and without doubt the best city to party, love the music, the food and of course is there a building more impressive than the Parthenon still standing after 2,500 years. Oh and there are great beaches within 20 minutes, classical sites everywhere and some of the most chilled out and happy people I've ever seen
Athens is one of the most historical cities. Athens deserves a better place.
So beautiful, and many historical sites.
I love mythology and there in it
24
Honolulu, U.S.A.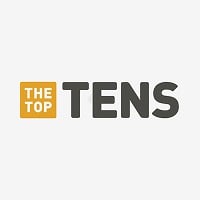 Honolulu is the capital and largest city of the U.S. state of Hawaiʻi. It is an unincorporated part of and the county seat of the City and County of Honolulu along the southeast coast of the island of Oʻahu.
All of the other cities on the list are here only because they are large and famous, not because anyone would actually want to live in them. For example, apparently Moscow is better than Honolulu according to this list, but who would ever want to live in Moscow? It is cold, flat, and crime ridden. Also Shanghai, why would anyone want to live there? It is one of the most polluted cities on earth. Honolulu is the best city because is the most desirable city to live in. Of all of these cities, Honolulu has the best beaches, the best mountains, the best weather, the best scuba diving, and the best surfing.
Really New York is good that city is crowded and too many Yankees (i'm not racist just hate how they talk real loud good god) honolulu is paradise
Here is some reasons why Honolulu should be number 1:Weather, safety rank
And many other reasons. HONOLULU RULES!
wonderful
25
Bangalore, India
It is one of the most beautiful city in the world if we see the climate, design & market of the city. It is known as garden city & also it is famous for it's IT market. The climate of the city is neither hot nor cool. - samirkapoor32
Bangalore is the silicon Valley of India. Because it's IIT, educational programs and all such are famous. Even it's culture, architecture, food, heritage and richness are world famous. The temperature is suitable to anyone. Bangalore can beat Sydney in a few year's if government works hard. But still bangalore is globally a famous country which deserves a top 10 rank.
Bangalore... Now a BETA city is surely gonna race other cities in the world because of its greatness in the IT sector and because of its infrastructure... The density of Bangalore is growing like hell.. And very soon it is going to overtake any other cities
It's the most carefree city in India. It's green. There are trees every few feet. The climate is one of the best in the world and the city is one of the fastest growing cities in Asia. It's awesome.
26
Oslo, Norway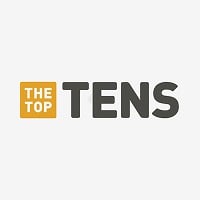 Best city in the world
Oslo, indeed the best city in the world
underrated - Zalgiris
best
27
San Francisco, U.S.A.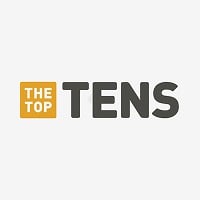 San Francisco, officially the City and County of San Francisco, is a city in, and the cultural, commercial, and financial center of, Northern California.
I've lived here for 20 years. San Francisco is dead. There is nothing of note here. There are no guest conductors, the museums are same old same old, the concerts are very worn, and without imagination, people cut right to the chase in everything with give me the money and get out of here. Why people torture themselves to afford the insane rents I don't know. New York and London you get something for your high rent. Here you do not.

S.F. used to be a beautiful city.

Friendly, kind, reasonable, truly tolerant of everybody.

Now, gays and techno's make up the populace, sad and sorry. If your looking for people that think for themselves and speak their minds, maybe a book club, lecture,

Discussion - believe me they will not be what you expect. A lot of nervous laughing, bringing ideas down to the most readily understandable and least perceptive and base. It's like thinking about serious things is against the social law here.

Do yourself a favor and ...more
I love San Francisco. It's very vibrant and exciting. The culture is very diverse which means you can always be yourself, no matter how weird, and crazy you are, you'll never be a misfit here. There's no wonder why San Francisco is as well know and regarded as cities ten times its size. Anywhere you go in the world, they know the city, our reputation precedes us. If New York is the pot of coffee and London is a cup of coffee, then San Francisco is a triple shot of espresso.
This city has everything whether great or ugly; together combined washes out. Overall a great city due to its cosmopolitan ascetic.
Awesome beautiful city
28
Karachi, Pakistan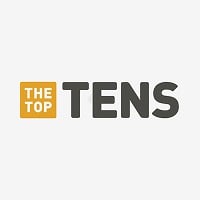 Awesome city with great food,culture and traditions. Go Pakistan go
The most diverse and lively city on the Asia, despite of its problem its still one on the lively and cheapest cities in the world.
Karachi should be at top 2 best city. It is better than New York
Karachi is number 1 city of the world
29
New Delhi, India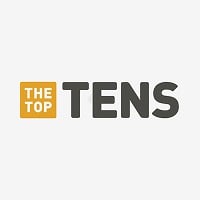 New Delhi is the capital and seat of government of India. It is also a municipality and district in Delhi and serves as the seat of Government of Delhi.
Delhi is a great city... no words to describe!
I wonder how other cities even stand in the competition!
The Taj Mahal is in Agra you cretin.
Great people
30
Seattle, U.S.A.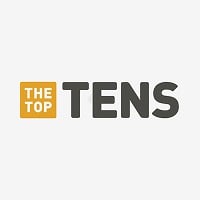 Seattle is a seaport city on the west coast of the United States. It is the seat of King County, Washington.
Stupid stereotypes about Chicago's safety, when the real issue is the government. Coming from someone who actually lived there. Stop appealing to the snowflakes to make your city seem better. People move out of Chicago because of how expensive it's become to live there.
Though the height of its skyline may keep it out of the top tier, the buildings comprising it are architecturally diverse and distinguishable, Space Needle, Smith Tower, Columbia Center, etc. The cityscape is nestled between the hills and the Puget Sound, with Mount Rainier as a backdrop. It has become the Pacific Northwest's largest tech hub, rivaling Silicon Valley for the best on the West Coast. It's the city where Amazon and Starbucks began, with Microsoft just across the water. The city is full of artistic and musical expression, there are museums and performance halls all over the city. Seattle is also home to the University of Washington, go Dawgs! Pike Place market is nearly as iconic as the Space Needle, and the addition of the Great Wheel spices up the pier. Despite years of mediocrity, sports in Seattle appear to finally be on the rise as well. Overall, Seattle seems to have the right balance of city life, nature, and art.
Great Skyline. Should Be Above Las Vegas. (Like San Francisco, D.C, Moscow, Oslo, Delhi, And Miami)
I don't get why Chicago is top 10, but Seattle isn't. If you want to get shot or stabbed, go to Chicago.
31
Stockholm, Sweden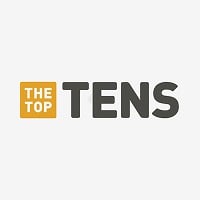 Stockholm is the capital of Sweden and the most populous urban area in the Nordic countries; 962,154 people live in the municipality, approximately 1.5 million in the urban area, and 2.3 million in the metropolitan area.
For those of you who haven't been there! There is no more beautiful place you can visit. Period!
A GREAT city I must say
A really nice city
Fell in love since the moment my plane landed, every one is so lovely and the city gorgeous
32
Liverpool, England
New York of Europe, very diverse cultures, multi-racial society, friendly people with character, conquerors of the sports realm. Need I say more?
Lovely city with nice people and it has a great night life
Best city in the world in my opinion, people are so friendly and has great music and great sports teams
It should definitely be in the top 10.
33
Boston, U.S.A.
People who hate Boston: Do not just hate us because our sports teams are supreme, we are a great, clean, smart, wholesome city. Historic sites, best colleges in the world, best education in the world, just overall a great place to be. Please, before you hate, come visit!

Sincerely,
A Maple Leafs Hater who is 100% willing to travel to and enjoy Toronto
New England patriots, Boston Red Sox, Boston Celtics, Boston Bruins, Meghan Trainor... need I say more about Boston and NE in general?
Where it all started, many historical moments. Fantastic Sports teams. etc...
Best city of them all should be in the top ten at least
34
Hollywood, U.S.A.
This is a neighborhood in Los Angeles. Technically not a city. Just saying..
Its awesome because a lot of stars are there
It ain't a city yall - pouria_mt
35 Nottingham, England
36
Venice, Italy
Living here is the best thing I could ever wished.
Venice is the most beautiful city
So laid back it's like another world
The most romantic city in the world.
37
Auckland, New Zealand
Two harbours, two coastlines, beautiful beaches, lush forests, multiple islands a stones throw away, sea breezes, warm weather, low crime, friendly people, trains buses, seaports, airports, concerts, theatre, gardens, parks street trees, cycle ways, jobs, prosperity, waterfalls, dolphins, whales, gannets, orca, boating, sailing, rugby, cricket and more!
City of sails! Beaches, islands, more beaches. White sand, black sand, bays, surf beaches, fishing, diving, sailing, swimming and best coffee in world, great fresh food and becoming very multi-cultural. Friendly laid-back people. Parks galore and native bush reserves and walks. Beautiful city yet to come of age.
Been there a view times, tiny by international standards yet still feels massive. People are great, traffic is far better than in the states and the sky tower is pretty cool.
Pretty decent city, I live there and reckon it deserves to be higher than 53, so here is my vote
38
Beijing, China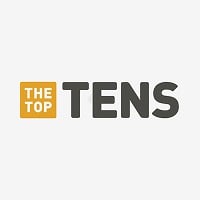 Pollution however is intolerable. They have to buy clean air in bottles from Canada! Clean air is basic need.
Beijing is the BEST! The food here is AWESOME and theirs always something to do, but it can be very polluted
Great city with great metro. But I hate it when the smog comes and people doing primitive intolerable actions! - MChkflaguard_Yt
Fact breathing the air in Beijing is the equivalent of smoking ten cigarettes
39
Vancouver, Canada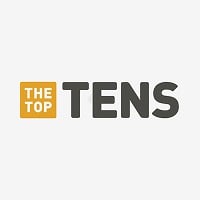 Vancouver is a coastal seaport city in western Canada, located in the Lower Mainland region of British Columbia.
Vancouver has spent quite a bit of time being the world's most liveable city. We have a beach, we're close to the mountains and near to a great ski resort, and a good film industry as well
Should be first. Vancouver is amazing. Amazing!
We have everything from beaches to ski resorts
MUCH better than Toronto in my opinion (Toronto's still good though)
40
Dublin, Republic of Ireland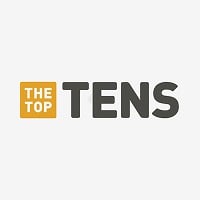 Dublin is also the only city in the world where 3 Nobel prize winners for literature we're born.
Should be no2after London
It's good and awesome better than all
Second only after London
41
Cambrige, England
Simply beautiful.
Best university in the world
42
Delhi, India
What man, India is full of rubbish
Best place on the planet after NEW YORK AND LONDON
Delhi is one capital and best place for tourism.
Delhi may have rubbish but lots of history
43
Bangkok, Thailand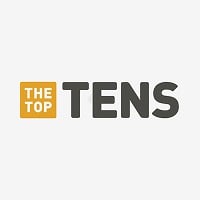 Bangkok is the capital and most populous city of Thailand. It is known in Thai as Krung Thep Maha Nakhon or simply Krung Thep.
My family and I have been living in Bangkok for the past 16 years. However, we don't live in the city center. We live in an area called Sapan Sung. Our Mooban (Village) is called Sammakorn. It's one of the older villages which has undergone a wonderful overhaul. Many Hi So's have moved in.
Also, It is a calm village which has nice homes and a ton of amenities. It has just about everything you need. There are stores and restaurants and a relatively new upscale supermarket right "in town." There are also 5 lakes. Our house is about half a block from a lake which has exercise equipment. My wife and I use it every day. Another good thing is that, as I type, they're building a skytrain which will have a station at the entrance to our village. That will make it even easier to get into the city center.
Sammakorn is pretty close to Rumrudee International School, a very good American International school. The school sent a van to pick him up every day. Our son did well and graduated two ...more
Just like that song, One night in Bangkok
Remember when Shrek covered it in '88?
Surprised it's so far down. Spent 6 months there in '88/89, just in Bangkok and loved it. I guess, it has changed a lot since then.
201st? This city should be at least in the top 100. Why? Fun culture, river markets, lovely people, all the sites, beach. Simple!
44
Rio de Janeiro, Brazil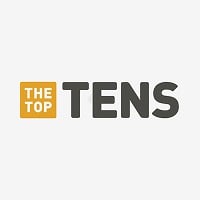 Rio de Janeiro, or simply Rio, is anchor to the Rio de Janeiro metropolitan area and the second-most populous municipality in Brazil and the sixth-most populous in the Americas.
It is really the most beautiful city in the whole world. The mountains, the forest, the beach, lagoons and a big city all together. The real local people are very friendly. Do not forget there are people from everywhere too. This is a place to feel joy.
Awesome! Most beautiful city in the world! Very nice people
No offense. This is the Marvelous City. Only who knows can tell it. The problem is violence without control.
The best usage one could ever give to a window!
45
Perth, Australia
Very awesome sause city
46
Manila, Philippines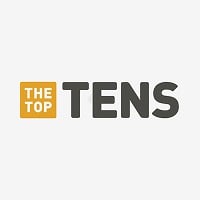 Lot's of pretty girls in the city!
This is PH's only city to be on top 50! Hope that this can make it to top 10 because it's more fun in the Philippines!
I vote for Manila
The capital city of the Philippines. - lapra
47
Milan, Italy
When I asked people if they liked Milan many of them said no. But when I showed them an image of the Duomo and some parts of the downtown area they agreed that it looked splendid besides it has a lot of shops and I personally like how the city has a variety of new and old.
Had a presentation about Leonardo Da Vinci in class and it mentioned that he went here. I thought it said Mulan, Italy and the entire class did too so we were all quoting the movie to the point where the teacher had to call the principal in and tell us that Mulan isn't about a man who goes into the Vietnam War thinking he's fighting without a cause and comes back scarred and experienced in war. He also made us stand outside and do jumping jacks while the basketball coaches threw basketballs at our faces but if we're the number 8 ranked school in the entire country, I ain't complaining becasue they sure getting us in check, as the rowdy kids on my bus would always say. If you read all of this, drink some water, why won't ya? And don't forget the time when Sarah Palin said to Joe Biden, "Say it ain't so Joe". If she were President, we'd be Congo by now.
Rome sucks! Milan is super awesome!
Milano é la città più bella al mondo perché ha una caratteristica molto Italiana e allo stesso momento moderna. É una città per tutti.
48
Edinburgh, Scotland
I visited once and sine have been saving up to see the city again, there is so much culture and many amazing sights to see! - SidneyHando
49
Gurgaon, India
I am a Canadian and I live in this city and things over here are changing a lot and it's devoloping and it looks like this city is gonna be in top ten in a few years
Gurgsibs awesome
Not top ten bitch, it will be the dirtiest country in the world
50
Atlanta, U.S.A.
CNN, Atlanta United, Atlanta Hawks, Atlanta Falcons, Martin Luther King, a lot of rappers, nice infrastructure, a lot of movies from this city, Olympics 1996, Coca Cola... Its happening...
Love Atlanta
Don't sleep on Atlanta as a growing, under-appreciated city. Its now a modern, growing, international city 6 million peoplr) with Southern hospitality and great weather, situated close to both the Smokey mountains and coastal Atlantic beaches. It used to be just a business city with well known brands like Coca-Cola, UPS, Home Depot, Mecedes Benz (N. America) & Porcha (N. America) with a diverse economy, fast growing tech scene and the world busiest passanger airport. But, since hosting the Olympics in late 1990's, it's re-invented itself and become a great city to visit: with the largest aquarium, beautiful gardens and parks, concerts year round, tremendous shopping, historically the center of civil rights (home of 2 Nobel Peace Prize winners: MLK and Jimmy Carter), new impressive sports stadiums, Stone Mountain (comparable to Ayers Rock) and beautifull harwood forests (it's been called the city of trees), excellent food scene, theaters, art museums, growing international city ...more
PSearch List