Greatest Classic Rock Bands
1
Led Zeppelin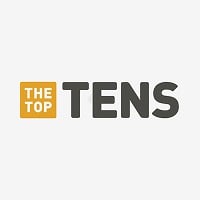 Led Zeppelin was an English rock band formed in London in 1968. The group consisted of Robert Plant (Vocal), Jimmy Page (Guitar), John Paul Jones (Bass, Keyboard) and John Bonham (Drums). The band's heavy, guitar-driven sound, rooted in blues and psychedelia on their early albums, has earned them recognition ...read more.
There are bands that don't have a single other band to even come close to them. Led Zeppelin had some of the greatest guitar solos the world has ever seen. Jimmy Page re-defined the way people play the guitar. Robert Plant is the greatest screamer ever. He actually sounds good. John Paul Jones was the fastest bassist trying to keep up with Jimmy when he did a guitar solo. Not many people could do that. And then you've got the greatest drummer ever who sat behind a drum kit. His solo in Rock and Roll is one of the greatest I've ever heard. And that brings me o my final quote: LED ZEPPELIN RULE!
the musical composition level is magnific.. they put more material in an song than any other band.
Every song is a great song.
Classic rock, blues, incredible ballads, acoustic, hard rock and even reggae and folk style songs.
Incredible guitar, bass, vocals and drums.
This band showed astounding talent in every aspect of music. Listen to any of their songs to listen to Robert Plant's triple octive voice. Listen to Kashmir or Moby Dick to hear John Bonham's drum skills or The Lemon Song to hear one of the greatest bass lines ever.

If you want to hear some great guitar, listen to Stairway, Achilles Last Stand, Since I've Been Loving You, and many many others.

They are Zeppelin, and not many bands can say they can match the pure talent, creativity, and variety that they have.
John Bonham=He laid down the best groove of any known drummer,
John Paul Jones=The secret weapon of the group.
Robert Plant=The Golden God.
Jimmy Page=Hands down, the world's ultimate guitar wizard.
2
Queen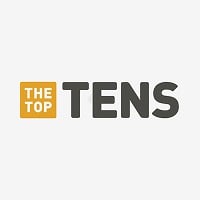 Queen are an English rock band formed in 1970. Members were Freddie Mercury (Vocals and Piano), Brian May (Guitar, Vocals), Roger Taylor (Drums, Vocals), and John Deacon (Bass Guitar, Vocals). Before forming into Queen, Brian May and Roger Taylor had played together in a band named Smile. Freddie Mercury ...read more.
Over the years my taste in music has been redefined many times. It all came to a rest at Queen. The pure musicianship of every single member of this amazing band shows that they are the greatest band ever. Each member is credited for writing at least one #1 hit, even the bass and drummer. That is no surprise when you look at each one though. John Deacon has some of the most iconic bass lines ever. Roger Taylor with his intricate drum fills and an incredible voice which could have (and did) front a band of his own.
Brian May, while also having an incredible voice, is one of the greatest guitarists ever. Not to mention he has a PHD in Astrophysics.
Then we come to Freddie Mercury. A legend among legends. Freddie's voice was so powerful and had a range that most singers only dream of acquiring. He is listed as one of the greatest frontman in history, which is no surprise to anyone who has seen it in person or on video. His death will be mourned for many more years.
Because of ...more
Freddie Mercury- Iconic vocals, flamboyant stage persona, lively personality. Brian May- Underrated guitarist, beautiful voice, very wise. Roger Taylor- Amazing drummer, extraordinary falsettos, very humorous. John Deacon- Incredible bass lines, underrated songwriter, is the glue that holds everyone together. Do the math and combine it all together... what do you get- BAM! One of the greatest classic rock bands of all time. There music has and always will pass the test of time. To those who say Queen is overrated, please go kiss a goose. I would say Queen is a bit underrated, seeing people humming "We Are The Champions," clapping along to "We Will Rock You," heck, even trying to recreate iconic bass lines from "Another One Bites The Dust," gives me joy. But that joy compresses into dust when they say they have no idea who Queen is. Queen covers nearly all genres. Funk, rockabilly, gospel, HECK, FREDDIE MERCURY SANG OPERA. Queen is the best and will stay that way.
Freddy Mercury was a true performer, and probably still would be if he were still here. His song writing skills were shing there brightest with Bohemian Rhapsody, one of the greatest songs ever. -
Amazing Band! Comprised of highly skilled musicians who could write "albums" worth of stellar material every time. The rhythm section of John Deacon and Roger Taylor was known as the "Sonic Volcano" in the 70's. Brian May remains one of the most influential guitarists of all time. What has to be said about Freddie Mercury? Anyone who knows anything about great music knows who he is, what he has done, and how great he was. 5 star band!
3
The Beatles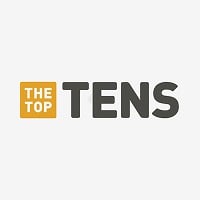 The Beatles were an English rock band formed in Liverpool in 1960. The members consisted of John Lennon, Paul McCartney, George Harrison and Ringo Starr. They were soon known as the foremost and most influential act of rock era. Rooted in skiffle, beat, and 1950s rock and roll, the Beatles later experimented ...read more.
Even a poor African child could name you a Beatles song
The Beatles are THE best band in history. Rock and roll was slowly disappearing, but then The Beatles started. These guys just about saved rock and roll. If you like The Rolling Stones, then you've got to like The Beatles. I mean, The Beatles and The Stones were friends, and The Beatles gave The Stones their first single. Every song by The Beatles is excellent (even Revolution 9 and Everybody's Got Something To Hide Except Me And My Monkey). The Beatles had enough songs to keep them rolling 'till TODAY. I mean, just imagine if Imagine, Live And Let Die, and My Sweet Lord were Beatles songs. These are some of the biggest songs in history, and they would have been Beatles songs had The Beatles not split up. It's obvious: THE Beatles SHOULD HAVE BEEN #1 ON THIS LIST. THEY ARE THE BEST BAND IN HISTORY. PERIOD.
they should have been #1 come on this band inspired so many people how can you not love them

Rubber Soul, Revolver, Sgt Pepper, White Album, Abbey Road. Any of those albums can be easily put in Top 10 greatest albums of all time.
4
Pink Floyd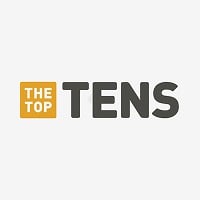 Pink Floyd was an English progressive rock band formed in 1965 in London, England. They achieved international acclaim with their progressive and psychedelic music. The band consisted of 5 members - David Gilmour (Vocals and Guitar), Syd Barrett (Vocals and Guitar), Nick Mason (Drums), Roger Waters ...read more.
Dark Side of the Moon. The Wall. Wish You Were Here. Animals. Meddle. Pink Floyd was at the top of the pack thematically, musically, and lyrically. Their music is enjoyable to listen to and often requires many listens to discover it's meaning. The Dark Side of the Moon is hailed as one of the greatest albums of all time and has themes of insanity, death, wasted time, and materialism. The Wall is very different than TDSoTM, but just as good, in it's own way. It is a long album that follows a singer named Pink as he isolates himself and builds a metaphorical wall between himself andd the outside world. The rock opera also features the crowd favorites Comfortably Numb and Another Brick in the Wall pt. 2. Animals is only 5 tracks long but full of good music. It has roots in the book Animal Farm by George Orwell and it basically compares Brits to Dogs, Pigs, and Sheep. Wish You Were Here is essentially dedicated to Pink Floyd's first lead singer Syd Barrett, who tragically went insane. The ...more
Roger Waters is one of the few true musical geniuses. Acompanied by a great guitarist in David Gilmour, along with Richard Wright and Nick Mason. Pink Floyd ruled the sound waves of the 70's with top notch albums and unforgettable live performances. -
Pink Floyd is like that one band that if you show someone the logo for Dark Side, they'll say "Oh yeah that band, Pink Floyd right? " Everybody knows it. For example take The Wall, listen to "Another Brick In The Wall Part One, Two and Three." All three in a row. They blend seamlessly. Listen to the whole album, nonstop. Each song blends perfectly into the next. Pink Floyd brought the famous "If you don't eat your meat, you can't have any pudding". I'm sorry but who the heck hasn't heard that at least once in their life? For most, it's avoided with an exception for Dark Side. I hate to say this but... Pink Floyd should take the number one spot, as should The Wall compared to Dark Side. "Mother do you think they'll the drop the bomb? Mother do you think they'll like this song? " -Pink Floyd, Mother, The Wall.
Come on! I like The Bealtes and Queen, but I don't think they are better then Floyd's! Pink Floyd as a band made so many interesting and powerful songs with great riffs, solos and lyrics. They made such a incredible albums as Dark Side Of The Moon, Wish You Were Here, Animals, The Wall and I think every track on this albums is a masterpiece. On the top I would only see: 1. Pink Floyd 2. Led Zeppelin 3. Metallica... And then Queen and Beatles. That's my opinion!
5
The Rolling Stones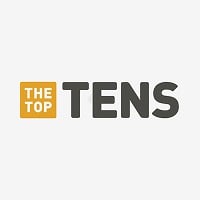 The Rolling Stones are an English rock band formed in London in 1962. The first settled line-up consisted of Brian Jones (guitar, harmonica), Ian Stewart (piano), Mick Jagger (lead vocals, harmonica), Keith Richards (guitar), Bill Wyman (bass) and Charlie Watts (drums). ...read more.
Voting on this list is a considerably harder task than that on the hard rock bands list, for the obvious reason that this includes many iconic and influential bands from the 60's and 70's that aren't hard rock (e.g. Rolling Stones, The Who, T. Rex, Queen, Pink Floyd, etc.)
However, I voted for Rolling Stones because they are the very band that defined the non-hard-rock side of classic rock; influencing genres like glam rock, boogie rock, soft rock, etc., thus enabling bigger musical diversity in classic rock.
Also, I think they deserve a little more credit than The Beatles. - Adrian_4
With Mick Jaggar and Kieth Richards at the song writing helms, The Rolling Stones produced hit after hit in the 60's and 70'sto become one of the most influential bands ever. -
WTF... stones after Cheap trick?
you gotta be kiddin' me
The rolling stones... it does'nt get any better than that.

The Rolling Stones are pure genius! Why are they after Queen and AC/DC? Have you heard Wild Horses? Sympathy for the Devil? Gimme Shelter? Paint It Black? These are some of the best songs ever! Doesn't get any better guys
6
AC/DC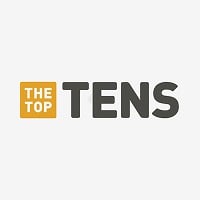 AC/DC are a Australian hard rock band, formed in November 1973 by brothers Malcolm and Angus Young, who continued as members until Malcolm's illness and departure in 2014 . They were fronted by Bon Scott until his untimely death due to alcohol poisoning in 1979, after which they hired Brian Johnson ...read more.
The critics say AC/DC songs sound the same. Tell me, does BACK IN BLACK (1980), For Those About to Rock (1981) sound like Rock and Roll Train (2009) and Rock Or Bust(2014)? Their sound is theirs. It's that AC/DC sound that only the Young brothers can produce. It's actually a subset of rock n roll. You have metal, blues, Rock, Pop, and AC/DC. Plus, they have never made music for the critics. They make it for their Fans. Put it this way: if AC/DC ever listened to their critics at least ONE TIME, I believe they wouldn't be where they are today. Still making music for soundtracks. Still selling out stadiums at world record pace. I get a kick out of those who say "oh they're losing a step. They're getting old". Haha! Of course! They're human! But losing a step? I disagree. If they lose a step then they're hiding it very well. Not bad for guys in their 60's pushing 70! I can barely get out of bed at 40 sometimes but here they are rocking still. Numbers don't lie and neither do the ...more
They are good but definitely should not be this high on the list
They have 0 bad songs with Bon Scott. Glad to see them so high, always felt like they were under appreciated. Especially for their early stuff. Bottom line, in another 40 years this is the band people will still be listening to.
Greatest Band ever (i can't believe Angus Young was voted # 96 on the top 100 guitarists, shouldve been in the top 10)
7
The Who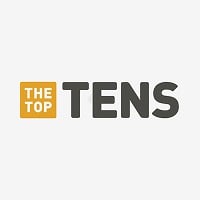 The Who is an English rock band formed in London, England in 1964. The most recognizable lineup was Roger Daltrey (lead vocals), Pete Townshend (guitar), John Entwistle (bass guitar), and Keith Moon (drums). They are best known for their live performances and hit songs Baba O'Riley, My Generation, and ...read more.
Screw what the haters say, The Who are clearly and undoubtedly one of the best rock bands of all time, and even better on stage!
Why is the Grateful Dead so high on this list? Their music is, I think, kinda boring and overrated and nothing special whatsoever! The only TRULY GREAT member of Grateful Dead is Jerry Garcia, the rest are good but not great. I listen to a Grateful Dead song about like 4 times, and that's it! I don't listen to it anymore.
But The Who? Now THIS, is one of my favourite bands of all time! I could listen to their music over and over again and never get tired of it!
Just watch their live performances at Woodstock or Tanglewood or listen to their Live At Leeds and Live At Hull albums!
They were more than just a rock band!
These guys were basically the first to introduce synthsisers, something that most everyone else has relied on in their music. This band has tested rock time and time again and they have revolutionized it, creating some of the best and most favorite Classic Rock songs of all time. It is even said that Led Zepplin and many other British originated groups and singers, including U2, were influenced by these guys. The band includes one of the greatest guitarist, greatest drummer, and greatest bassist of all time. There is a reason they have been around for nearly fifty years and continue to perform.
8
The Doors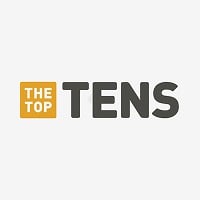 The Doors were an American rock band formed in 1965 in Los Angeles, with vocalist Jim Morrison, keyboardist Ray Manzarek, guitarist Robby Krieger and drummer John Densmore.
Their music is absolutley timeless and their music is more unique than any other that I can think of. Not too mention they had arguably the greatest frontman in music history.
The Doors should definitely be higher on this list. Morrison gets all the hype, but Ray Manzarek is one of the greatest musicians to play rock and roll to this date. Just listen to there last song ever recorded (Riders on the Storm) and tell me they should still be #12.
Musicians better than most of their peers, one of the best front man ever and lyrics socially relevant on a higher intellectual level than the dungeons and dragons fantasy lyrics of groups like Led Zeppelin. The doors are the greatest band of all times!
The perfect band. Intelligent, talented, poetic, and creative. With all four member having each of those qualities. Best damn rock band ever in my opinion.
9
The Jimi Hendrix Experience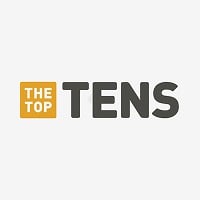 The Jimi Hendrix Experience was an English-American rock band that formed in Westminster, London, in September 1966. Composed of singer, songwriter, and guitarist Jimi Hendrix, bassist and backing vocalist Noel Redding, and drummer Mitch Mitchell, the band was active until June 1969. During this time ...read more.
Jimi Hendrix had the potential to rule the rock scene for decades, but his unfortunate young death put an early end to his career. -
Jimi hendrix greatest guitar player ever, nuff said
On the seventh day God created Jimi Hendrix!
Jimi Hendrix was the best guitarist ever.
- Captain Obvious
10
Journey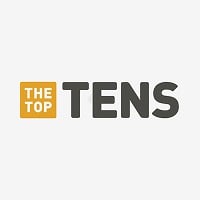 Journey is an American rock band that formed in San Francisco in 1973, composed of former members of Santana and Frumious Bandersnatch.
Journey is one of the most under rated bands. Neil Shone, Jonathan Cain & Steve Perry wrote some of Rock's best known hit's. Perry has been called "The Voice". Neil Shone is as good a guitar player as any & Cain a master on keyboards. Journey is Rock & Roll!
Every instrumentalist is top-notch; writing and lyrics are fantastic, and no other vocalist could ever beat Steve Perry in his prime. Their songs usually carried a good message which I appreciated. Arnel is good, too, but Perry hit it out of the park every time.
Distinctive, propulsive, and immediately recognizable. Most Journey songs spark instant awareness and interest. Love it anytime one of their songs strike the airways!
The Greatest band ever Steve Perry has such a beautiful voice
The Contenders
11
Rush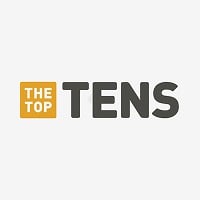 Rush was a Canadian progressive rock band that was formed in 1968. Even though the only founding member still in the band is Alex Lifeson (Guitar), the band is most well-known for their current members Neil Peart (Drums) and Geddy Lee (Bass, Vocals). ...read more.
As far as classic rock bands go Rush is very very very very very very good. I mean it is very impossible to play like them and their music is more than music I know this stuff because my dad learned off the internet how to get songs on your ipod playlist on your car radio so I hear a lot of old songs even though I am only turning 13 in a week and a half.
Give me a break. Why is The Who anywhere close to Rush? Same with Heart, Journey, and the Beatles, I just don't understand how any band especially the ones I've listed, could top off Rush. The only band that comes anywhere close to Rush is Van Halen, but they're half as good at best. Rush has by far the most variety, The most music, and I honestly haven't heard a rush song that I don't like. RUSH FOR LIFE!
They were highly regarded by very positioned and prestigious musicians 40 years ago and now they are revered as the greatest musicians of all time by not their fans but by the most credible critic's... Real iconic musicians that do not have one small complaint. Who dare would cast doubt on the greatest musicians of all time hand's down. Rush humbly continues to be even better after 47 years... No other act on the entire list can lay claim to that longevity of commercial success... No one... Not even close no matter how l9ng you try to explain... Rush is still there turning out new and full studio albums then backing them up with sold out shows at the highest dollar around the world... Beatles never done that... Stones never done that... U2 never done that... Acdc never done that... Aerosmith never done that... Metallic never done that... Maiden never done that... Hendrix never done that cream never done that the who never done that... Only one I would consider close would be Neil ...more
Rush is the best rock trio ever. Based on their scope of material, their ability to play and longevity. One of the greatest bands ever.
12
Creedence Clearwater Revival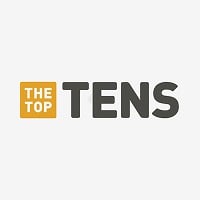 Creedence Clearwater Revival, often shortened to Creedence and abbreviated as CCR, was an American rock band active in the late 1960s and early 1970s.
CCR are one of the greatest bands of all time! Number 21?!?!? They deserve to be in the in the top 10
They don't have one song that stands out but they have about 12 great songs, more than most of these bands
I listened to them since I was a kid and I think they must be in the top 5
I wanna know, have you ever seen the rain?
13
Deep Purple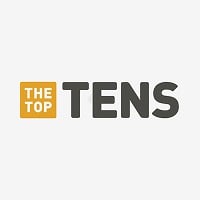 Deep Purple are an English rock band formed in Hertford in 1968. They are considered to be among the pioneers of heavy metal and modern hard rock, although their musical approach changed over the years. Originally formed as a progressive rock band, the band shifted to a heavier sound in 1970. Deep Purple, ...read more.
One guy said that they were a terrible band, but don't listen to him, he doesn't know what good rock music is!
"Terrible band, they truly sucked."
LOL are you daydreaming? Deep Purple are awesome!
Listen to Deep Purple In Rock. It set the standard for all hard rock and has arguably never been done better... Period
Deep Purple is the best rock band and fools don't like it.
14
The Eagles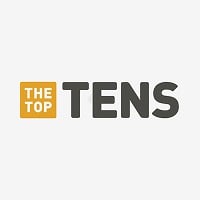 The Eagles are an American rock band formed in Los Angeles in 1971 by Glenn Frey, Don Henley, Bernie Leadon, and Randy Meisner.
One of the highest album selling bands in history, The Eagles showed the world what a real band should be. -
No way I see the eagles at 13! How is that possible! The Eagles are one of the most well recognized and superbly talented groups of all time! Don Henley, Glenn Frey, Joe Walsh, and for a bit Don Felder! All rock and roll legends! So many hits and they shaped modern rock during their time and everyone was down to listen to some Eagles! Man this is a disgrace they are no. 4 maybe even no. 3 behind queen and the Beatles!
Producing great music from the first minute, these guys took it to the limit! Made many legendary songs like Hotel California, Take It Easy, One Of These Nights etc. Etc. One of the best bands ever in rock, true legends!
By far the best of the best. Not just great vocals and harmonies, but superior overall musicians and instrumentalists. The best withstands the test of time.
15
Black Sabbath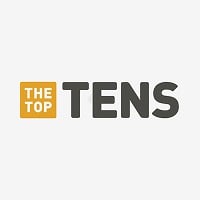 Black Sabbath were a Heavy Metal band formed in Birmingham, England in 1968 by guitarist and songwriter Tony Iommi, singer John "Ozzy" Osbourne, bassist and main lyricist Geezer Butler and drummer Bill Ward. ...read more.
Should be #1. Not only Ozzy but also the Heaven and Hell days with Dio and even the Martin era wasn't bad. Nobody has this longevity and still making great music. What other band here put out an album as recently as Devil You Know that is near that quality?
No one had the hard, heavy, grinding sound like these guys back in those days and I love it!
Easily the greatest classic rock band, even the most influential (other than the Hendrix himself) - HighSkoolArtist
This band should be right their with zeppelin had two great singers and Toni can play guitar left handed with missing bits of finger and they are the godfathers of metal this band is ledgendary
16
Van Halen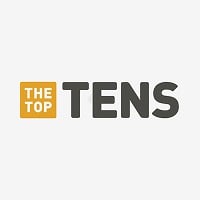 Van Halen is an American hard rock band formed in Pasadena, California, in 1972. From 1974 until 1985, the band consisted of guitarist Eddie Van Halen, vocalist David Lee Roth, drummer Alex Van Halen, and bassist Michael Anthony.
Eddie is the best guitarist, David is the yes vocalist, Mike is the best bassist, and Alex isn't the best, but he's got some skills-Van Halen is an unbeatable band.
Play Eruption and Spanish Fly. what do the guys ahead have against that? - SharkDestroyer
Many forget about this band, Eddie Van Halen Is One Of The Greatest Guitarists Ever, When They had David Lee Roth, They Were Unbeatable.... Many #1 Hits, Inducted Into the Rock N' Roll Hall Of fame... Greatest Band Ever - VanHalen88
Van Halen has some of the most infamous songs in rock history out there, but we do have to remember, this is one of those rare bands that have more than one hit. In fact, they have a good handful of songs that you can call your favorite, definitely not a one hit wonder!
17
Aerosmith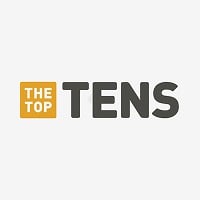 Aerosmith is an American rock band, sometimes referred to as "the Bad Boys from Boston" and "America's Greatest Rock and Roll Band".
There's a reason they call them America's Greatest Rock n' Roll Band! Listen to:
Dream On
Train Kept-A-Rollin'
Sweet Emotion
Dude (Looks Like a Lady)
Rag Doll
Janie's Got a Gun
Cryin'
Crazy
I Don't Wanna Miss a Thing
The Bad Boys From Boston came into the rock-n-roll scene in 1970 and the rest is history. Aerosmith reached the rock pinnacle early and stayed late. -
Aerosmith is still my favorite classic rock band by far, their variety in musical tone in their songs is what stands out he most from "Dude Looks Like A Lady" to "I Don't Wanna Miss A Thing" just amazing music top to bottom!
I hate how some people call them America's greatest rock band. The Doors are so much better.
18
Lynyrd Skynyrd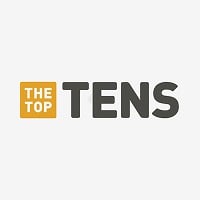 Lynyrd Skynyrd is an American rock band best known for popularizing the Southern rock genre during the 1970s They are known for songs like "Free Bird", "Sweet Home Alabama" and "Tuesdays Gone" .
Introducing the world to hardcore southern rock, Lynyrd Skynyrd was at the top of the mountain until a plane crash in 1977 prominently influenced the band to break up. Ten years later the band reformed with the former lead singer, Ronnie Van Zant's brothers taking over the vocal duties. -
Hard for me to not go with Pink Floyd, but I enjoying listening to lynyrd skynyrd slightly more, if the plane crash never happened, in my opinion, lynyrd skynyrd would be top 5.
Such perfectness. Check out simple man, free bird, you got that right, Saturday night special, and gimme three steps
The type of music Lynyrd Skynyrd plays practically signifies the sound of true classic rock music.
19
Metallica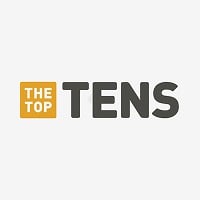 Metallica is an American Thrash Metal band formed in 1981 . The original lineup was James Hetfield (Vocalist and Rhythm guitarist), Dave Mustaine (Lead Guitar), Lars Ulrich (Drums), Ron McGovney (Bassist). The group came into mainstream from their Self-Titled album and the hit single "Enter Sandman". ...read more.
One of the most influential acts of the 20th century. This band left its brutal mark on the music industry and metal as a whole and it is still there today. Without a doubt one of the greatest bands to have ever existed.
35? You're joking right? This band is one of and will always be one of the greatest Rock bands out there. I literally cringed when I saw this at 35. This band is better than most that are higher up in this chart. With songs like For Whom The Bell Tolls, The Unforgiven, Wnter Sandman, whiskey in the jar and covers such as Am I evil? And Tuesdays Gone this band seems to be FAR MORE UNDERRATED than it should be. Outstanding vocals, Bass, guitar and drums I see no reason why this band isn't a great one. Metallica!
124! So much for a band which has enthralled millions over a couple of decades. Might not be the best but should at least be in top 25. Hope sense will prevail here soon.
Metallica. The reason the way I act today. I may be 13 but Metallica is my absolute favorite game and because of Metallica I am now a dj and I have my own band. I can also play drums, guitar, bass and I can sing all because of Metallica. They are the kings of metal and deserve better than this.
20
The Grateful Dead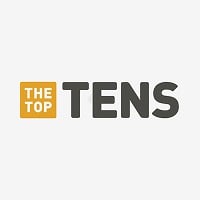 The Grateful Dead was an American rock band formed in 1965 in Palo Alto, California. Ranging from quintet to septet, the band is known for its unique and eclectic style, which fused elements of country, folk, bluegrass, blues, reggae, rock, improvisational jazz, psychedelia, space rock, for live performances ...read more.
I still don't understand, what's all the deal with the Grateful Dead? They've, without any argument, made some good songs but they just sound too repetitive for my liking! I'm sorry to the fans, but the Grateful Dead can't compare to giants such as The Rolling Stones, Led Zeppelin, The Who, Jimi Hendrix, Deep Purple, Pink Floyd, etc.!
A Grateful Dead concert is unlike any other. I saw then in the form of Dead & Company, and it was awesome! Every song is complimented by a long, improvised jam while the deadheads with dreadlocks dance. I've seen more dudes on acid that night than I will ever see again - ryanrimmel
Fun and always different. Live shows are an adventure. I miss you Jerry!
Biggest live audiences, most live shows, most dedicated fans.
21
Bon Jovi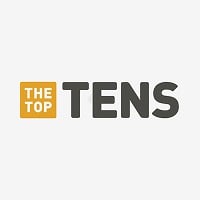 Bon Jovi is a hard rock band formed in 1983, which had a streak of successful albums in the late 1980s. The band originally consisted of lead vocalist Jon Bon Jovi, guitarist Ritchie Sambora (left in 2013), bassist Alec John Such (left in 1994), keyboard David Bryan, and drummer Tico Torres. The band's ...read more.
Bon Jovi is my favourite band of all time. I have not found a single Bon Jovi song that I don't like, loads of their songs have got me hooked and its mainly the reason I got into rock. They are the reason rock is my favourite genre of all time and I'm into a lot of 80's and 90's hard rock. They have had me hooked for over a year and I can't get enough. Jon Bon Jovi is one of the nicest guys you could meet. They are a talented group of gentlemen that have given us the greatest music for 30 years and I hope to see them around for many years to come.
Bon Jovi has and still is putting out the best rock music in the world. His most famous songs from Livin' on a prayer is expected to be heard by. Not listening to this and another couple songs are not like watching the Matrix or like not hearing Don't stop believin'. The lyrics of Bon Jovi speak truth and encourage many people. Unlike some other bands Bon Jovi are still living and playing. Not only does Bon Jovi make a ton of great hit songs they are aslo activist's and help the community. Bon Jovi sold many, many, many records when recording and was said to put on some of the best concerts of that time.
Pure Garbage. Not "classic rock" by any stretch of the imagination. Bon Jovi belong on 'Worst Rock Bands" of all time. Bland, uninspired, unimaginative and they don't belong any where on this list.
I fully agree that by no criteria are Bon Jovi classic rock, but come on, they are a great band. - Adrian_4
Your making me sick bon job I shouldn't be in the top 100
22
Fleetwood Mac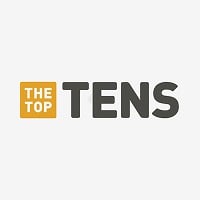 Fleetwood Mac are a British-American rock band formed in July 1967, in London. The band have sold more than 100 million records worldwide, making them one of the best-selling bands of all time.
The best band, my life would have no sense without the mac, you would never brake the chain becose the mac is back in 2012

Why do people; who has no good taste in music always underrate this band. This band has nothing less than The Beatles, Led Zeppelin and Pink Floyd! Vote for it fools!
The mix of the masters Lindsey Bucking ham Mick Fleetwood, Stivie Nicks - FrankDuffey
Why they are not not with The Beatles, Led Zeppelin and Pink Floyd?
23
Genesis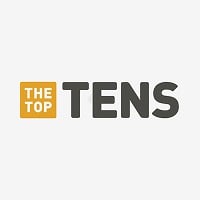 Genesis are an English rock band formed at Charterhouse School, Godalming, Surrey in 1967. The most commercially successful and long-lasting line-up includes keyboardist Tony Banks, bassist/guitarist Mike Rutherford and drummer/singer Phil Collins.
I know I stand for the minority here, but I love the Phil Collins era a lot more than the Peter Gabriel era. - HardRockSam
My favorite band until 75' (phil collins time)
24
Yes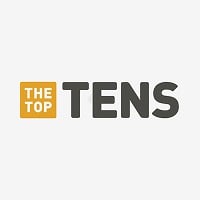 Yes is an English progressive rock band formed in 1968 by bassist Chris Squire and singer Jon Anderson. They first achieved success in the 1970s with a progressive, art and symphonic style of rock music. Their best known song is their 1971 hit "Roundabout" off of their album Fragile.
While they are one of the most obvious bands in prog rock circles Yes seem to go largely unnoticed these days by most music fans in general. That's a shame because they are one of the most adventurous and exciting bands of all time.
One of the top five bands of all time!

If you look at a list of songs that specifically define each rock band, most like Queen, Rush, Pearl Jam, U2 or Nirvana have roughly ten notable songs that fans or non fans recognize. Beyond those ten songs the list drops off considerably.

Go through a list of Yes songs and you'll find at least thirty songs that are considered reasonably popular.

There early work was spectacular!

For instance, the song "Going For The One" was a good song and had moderate success on the radio during that time. YES had a whole host of songs with similar recognition, which is more than most of the bands on this list.
Yes is my all time favorite band-and I started listening to the Beatles in 1964, so I've heard most of the great groups. Yes is to me where progressive rock ended. There has not been anything better since Yes. Every time I play their music, it makes me so happy and joyous. If every one listened to them the world would be a much more happier and peaceful planet.
Easily in the top 10 of all time. Probably the best collection of musicians playing challenging rock music we'll ever see or hear. Although the music is difficult to play, it is a joy to behold. If you aren't familiar with Yes do yourself a favor, sit back and enjoy Close to the Edge, Fragile, the Yes album, Relayer or Big Generator...Easily one of the finest bands ever.
You left out Tales from Topographic Oceans, Yes' greatest album. - Crwth
25
Def Leppard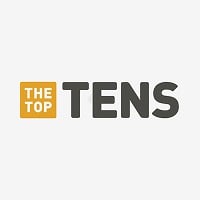 Def Leppard are an English rock band formed in 1977 in Sheffield as part of the new wave of British heavy metal movement.
This is the greatest band of all time! They have a drummer, Rick Allen (the Thunder God), who had his left arm amputated, and he's still a badass drummer! Plus, Rock of Ages!
Number 105 (at this time) disgraceful! Should AT LEAST be top 10! I recommend pour some sugar on me, rocket, animal and photograph!
best band. i have a photograph and do u have a photograph too? - ronluna
Yes I also have a T shirt and a key ring. I will never like a band more never in a billion years. They should be higher and I am annoyed that so many people that so many people like Led Zeppelin
26
Cream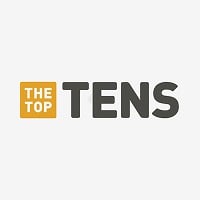 Cream were a 1960s British rock supergroup power trio consisting of bassist/vocalist Jack Bruce, drummer Ginger Baker, and guitarist/vocalist Eric Clapton.
Very underrated band. Jack Bruce was a god on bass! And Ginger Baker was a king on drums! And Clapton was a boss on guitar!
Eric Clapton is one of the greatest guitarists to ever Grace us with his presence. Definitely up there with Townshend and Hendrix.
Sunshine of your love! How much more classic than that?
41? Gotta be at least in the top 10
27
Boston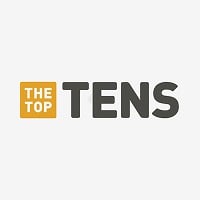 Boston is an American rock band from Boston, Massachusetts, that achieved their most notable successes during the 1970s and 1980s.
Best band Ever. Some of the other bands are okay. Some I've never heard of. Their music creates the most unique and amazing sound ever that no band could ever recreated. First 2 seconds I hear them, I know for a fact its them. I could literally listen to their music all day everyday without ever getting sick of it. That's when you know a band is good. When you don't get tired of hearing them. Sib Hashian, greatest afro in history. Rest in peace Brad Delp. Any true Boston fan will remember you forever.
Boston I think in my opinion is a great classic rock band because Boston isn't too hard rock but just enough classic rock and rock and roll to create the perfect combo. Plus their first and second album were definitely the best. After that it was ok, with the exception of Amanda, that was a great song!
Brad Delp is right there with Freddie Mercury in his vocal abilities, and their sound is perfect with the rest of everything else. I have more than a feeling that Boston is ranked too low on this list.
Boston had one good album. There are artists like Oasis, Matchbox 20, definitely Neil Young, who should be way above them. Had Boston kept at the level of their first album they could be on this list, but they didn't.
28
The Police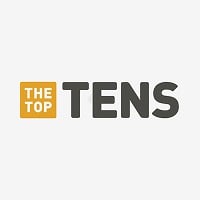 The Police were an English rock band formed in London in 1977. For the majority of their history, the band consisted of Sting, Andy Summers and Stewart Copeland. They are most known for their songs "Message In A Bottle", "Don't Stand So Close To Me", "Every Little Thing She Does Is Magic", "Roxanne", ...read more.
Super good! HOW are they not too 15 the police are amazing
29
Motley Crue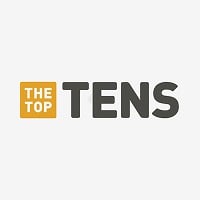 Mötley Crüe was an American metal band formed in Los Angeles, California on January 17, 1981. The group was founded by bassist Nikki Sixx and drummer Tommy Lee, lead vocalist Vince Neil and lead guitarist Mick Mars.
Motley crew should be in the top give they still rock biatches
What can I say except listen to:
Primal Scream
Shout at the Devil
Saints of Los Angeles
Dr. Feelgood
Kickstart My Heart
Wild Side
Looks That Kill
S.O.S. (Same Ol' Situation)
Home Sweet Home
This is a great band I'm surprised there not higher
These guys were just ok. 25 is way too high. Many bands below them are much better.
30
Crosby, Stills, Nash and Young
These artiest should be in with the Eagles. With all their talent and song writing like Ohio, Southern Man. Just wish they had more albums like 4 Way Street
Probably the greatest anti-war band of the Vietnam era. Ohio was a rallying call.
31
Styx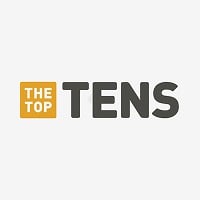 Styx is an American rock band from Chicago that formed in 1972 and became famous for its albums released in the late 1970s and early 1980s.
Dennis DeYoung is for me personally one of the greatest singers of all time. Plus they had so many remembered hits. Greatest Rock Band of all time!
Deyoung + Shaw = one of the most underrated vocal/guitar duos ever
I have seen them forgotten for the most part in the new generation. They are a great band to listen to because they can rock hard like led zepplin or play soft relaxing songs like pink floyd based on which of they'r 3 singers is singing. They are a top 25 band and hope they won't be forgotten in this generation
They could put on a show.
32
Alice Cooper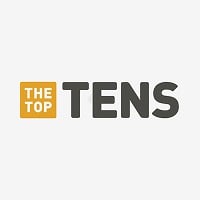 Alice Cooper was an American rock band formed in Phoenix, Arizona in 1964. The band consisted of lead singer Vince Furnier, Glen Buxton, Michael Bruce, Dennis Dunaway, and Neal Smith.
Alice should be in the top 5 at least. I mean, he's a badass. He's got a great voice, killer music, and he's a showman, which makes his concerts all the more enjoyable/interesting. Guy deserves so much more credit. I LOVE you, ALICE COOPER!
I love alice cooper he is my god in my opinion he should be number one he is the god of rock without him there wouldn't be a lot of bands we have today.
I just saw Alice Cooper in concert (August 2016) in Huntsville AL and he was absolutely awesome! If you ever have a chance to see him, DO NOT MISS OUT! It will be the experience of a lifetime. What a show!
Come on, the man invented Shock Rock! He influenced an entire generation of musicians and is still going strong today!
33
Iron Maiden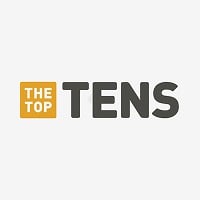 Iron Maiden are an English Heavy Metal / Hard Rock band formed in Leyton, East London, in 1975 by bassist and primary songwriter Steve Harris. The most critically acclaimed period for the band was from 1983-1989. With vocalist Bruce Dickinson, bassist Steve Harris, lead guitarist Dave Murray, rhythm ...read more.
Should be far higher than 141, top 25 at least
"We are Blood Brothers"...How that sounds.
Should be in top 10
Iron Maiden best one! :>
34
The Ramones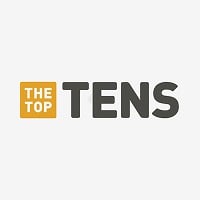 The Ramones were an American punk rock band that formed in the New York City neighborhood of Forest Hills, Queens, in 1974. They are often cited as the first band to define the punk rock sound.
Top 30 no doubt
35
Heart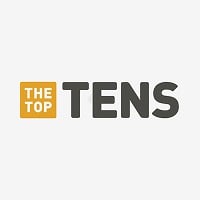 Heart is an American rock band that first found success in Canada and later in the United States and worldwide.
One of the most brilliant bands, and also the most under appreciated. Ann's crazy voice combined with Nancy's amazing guitar skills! What more could you want? Heart should definitely make the top ten. They gave us barracuda. Need I say more?
Heart rocks! Ann's voice and Nancy's guitar was a killer combination!
Everyone should love Heart if you don't you have no taste in good music
I have loved heart forever. I went to their concert when I was seven and have been in love with the band ever since
36
King Crimson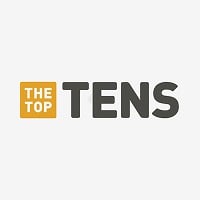 King Crimson is a British progressive rock band that was formed in 1969. While the band has had numerous lineup changes, the head of the band has always been Robert Fripp (guitar). However, the most notable lineup is between 1972-75, consisting of Fripp, John Wetton (bass/vocals), Bill Bruford (drums), ...read more.
Every time I hear the Epitaph I get chills. Could never yet enough hearing it once, I used to play it over and over. The music seems to enclose you, its absolutely beautiful.
King Crimson should definitly be in the top because they had the most unique style along with very complex music
The first prog-rock band
37
Free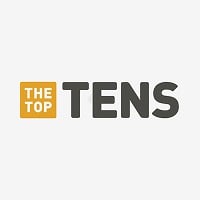 Free were an English rock band formed in London in 1968, best known for their 1970 signature song "All Right Now".
38
The Cars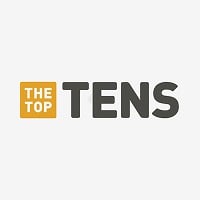 The Cars are an American rock band that emerged from the new wave scene in the late 1970s. The band originated in Boston, Massachusetts in 1976, with singer, rhythm guitarist and songwriter Ric Ocasek, singer and bassist Benjamin Orr, lead guitarist Elliot Easton, keyboardist Greg Hawkes and drummer ...read more.
39
The Moody Blues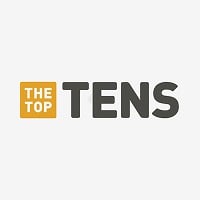 The Moody Blues are an English rock band. They first came to prominence playing rhythm and blues music, but their second album, Days of Future Passed, which was released in 1967, was a fusion of rock with classical music and established them as pioneers in the development of art rock and progressive ...read more.
The Moody Blues have been going strong from 1966 to the present day. They have led the pack in musical style and in making their own music. They have taught me much about the world and life and how it works. I've met my best friends because of the link we fans have because of this band. They have a nearly sold out cruise coming up in March, fastest selling boat ever. :) They deserve to be #1!
"Never comes the day" was the beginning and today it is still as beautiful as then. When Justin sings "if only... " the earth stops turning and hold his breath. Only a few days and then... Spirits of the Western sky! My ears are waiting and my heart too. Justin Hayward... What a man!
Criminally under-rated in my opinion. The Core 7 albums from 67-73 were amazing, but Bluejays, Octave, Long Distance Voyager and Strange Times are not so far behind them, and even the weaker albums (The Present, Keys of the Kingdom and December) are far stronger than most could ever manage to produce (the two singles aside, even I wouldn't shout about The Other Side of Life and Sur la Mer).
Just the greatest "Singers in a Rock and Roll Band" ever! Still drawing sold-out crowds after 45 years. One of the greatest bands to lay a "foundation" for every band that followed.
40
Foreigner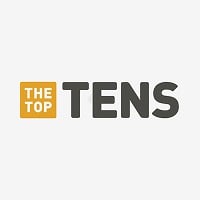 Foreigner is a British-American hard rock band, originally formed in New York City in 1976 by veteran English musician Mick Jones and fellow Briton and ex-King Crimson member Ian McDonald along with American vocalist Lou Gramm.
Anyone born in the 1960's, THIS was our background music growing up!
Lou Gramm in his day could out sing anyone...
Good songs and band members
I just love Lou Gramm!
41
Whitesnake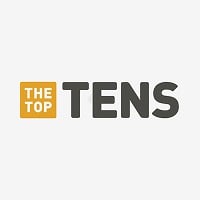 Whitesnake are a rock band formed in England in 1978 by singer David Coverdale, after his departure from his previous band Deep Purple.
No matter which line-up of the band you hear, the music is cohesive and stellar. David always surrounds himself with top-notch musicians. Haven't heard a song I don't like. Even the most recent albums sound better than anything else out at the moment. The purple album rules! I loved the Mach 3 & 4 line-up's of deep purple. My son who is 6 years old has watched Whitesnake - made in Japan every night at bath time for over a year. Another generation of Snake fans is born!
David's voice is the best! Whitesnake are amazing!
This should be much farther up!
42
Talking Heads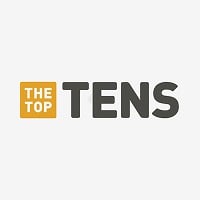 Talking Heads were an American rock band formed in 1975 in New York City and active until 1991. The band comprised David Byrne, Chris Frantz, Tina Weymouth, and Jerry Harrison.
43
Frank Zappa & the Mothers
No one is better than Frank.
Awesome.
One of the greatest artists of the 20th century. the only artist to be honoured in both the Jazz and Rock and Roll hall of fame. Deep in a mess of dissonant Avant Garde notes, biting satire and a cynical sneer existed of the greatest rock guitarists of all time with a timeless classical sensibility.
44
Tom Petty and the Heartbreakers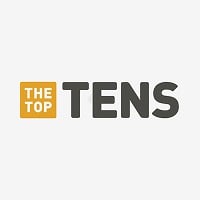 Tom Petty and the Heartbreakers are an American rock band from Gainesville, Florida. In 1976, the band's original lineup was Tom Petty as the lead singer and guitar player, Mike Campbell as the lead guitarist, Ron Blair on bass, Stan Lynch on drums, and Benmont Tench on keyboards.
Tom Petty and the Heartbreakers are my favorite band since the moment I first saw them. They are GREAT!
This is my favorite band of all time
Should easily be in the top twenty probably the top 10 of all time. Tom Petty's career and the people he played with and who lived him and mourned his death is a whose who of the greatest in Rock of all time. Plus the Heartbreakers are all fantastic musicians and band. RIP legend.
45
Joy Division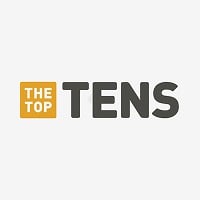 Joy Division were an English rock band formed in 1976 in Salford, Greater Manchester. Originally named Warsaw, the band consisted of singer Ian Curtis, guitarist and keyboardist Bernard Sumner, bassist Peter Hook, and drummer Stephen Morris.
46
U2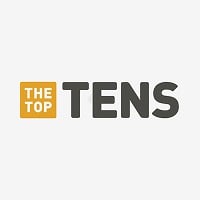 U2 are an Irish rock band from Dublin. Formed in 1976, the group consists of Bono, the Edge, Adam Clayton, and Larry Mullen Jr. U2's early sound was rooted in post-punk but eventually grew to incorporate influences from many genres of popular music. Throughout the group's musical pursuits, they have ...read more.
U2 is one of the best bands ever! With or Without You, One, Where the Streets Have No Name... Really guys. Lots of the higher-ranked bands are mildly painful to listen to. U2 has way more good songs than some of those bands. Bono is the best, the Edge is fabulous on guitar. If you really listen to some of their songs, not just their most recent album, you would agree with me.
You have got to be kidding me. Boston is higher than U2? At least U2 did something different to music! Boston made 5 hits. U2 made 15! Name a Boston song more successful than I Still Haven't Found What I'm Looking For. Plus, U2 was in the rock hall their first year of eligibility. Boston isn't even it it!
U2 shaped classic rock they deserve to me much higher than 35. They have and continue to create dozens of hits when these other bands have created 2-3 good songs.
U2 all the way. Bono's voice was something different and unique. Deserves to be higher.
47
Ozzy Osbourne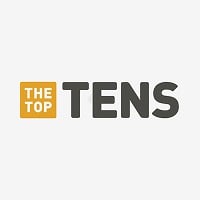 John Michael "Ozzy" Osbourne was born on December 3, 1948. He is also known as ''The Prince of Darkness''. Ozzy is an English singer, songwriter, and television personality. He rose to prominence in the early 1970s as the lead vocalist of the band Black Sabbath. Osbourne was fired from Black Sabbath ...read more.
Ozzy NEEDS to be in the top 5! He is one of the Gods of Rock and he has AWESOME music. He deserves way more credit. And he's not called the Prince of Darkness for nothing. OZZY OSBOURNE FOREVER!
Randy Rhodes and Ozzy Osbourne together was an amazing combination. We miss you Randy!
Very underrated in my opinion
He's not a band...
48
The Beach Boys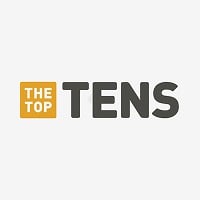 The Beach Boys are an American pop rock band formed in Hawthorne, California in 1961. The group's original lineup consisted of brothers Brian, Dennis, and Carl Wilson, their cousin Mike Love, and their friend Al Jardine.
Insane. The Beach Boys should be in the Top Ten, regardless of who else is in there. Brian Wilson's only competition were Lennon and McCartney, and he was also producer/arranger/sole songwriter for much of the band's life. And speaking of The Beatles, I love Zep, but any ranking that doesn't have the Fab Four as Number One is just ridiculous. And The Kinks aren't in the top ten? Ray Davies is one of the most amazing songwriters of the past century -- or more!
America's 1st Rock Band! Their longevity and endless songs set the bar impossibly high for any future bands. Amazing, great in the 60's, still great in 2019...!
Why are the Beach Boys so low? Their surf songs are great pop tracks, but for those who still aren't convinced, "Pet Sounds" and "SMiLE" are among the greatest albums ever. Heck, when PAUL MCCARTNEY named "God Only Knows" his favorite song, there's got to be something.
Only group to seriously challenge the Beatles at the time
49
Rainbow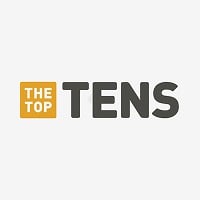 Rainbow are a British rock band led by guitarist Ritchie Blackmore from 1975 to 1984 and 1993 to 1997. They were originally established with Ronnie James Dio as the lead singer and lyricist. Rainbow were ranked No. 90 on VH1's 100 Greatest Artists of Hard Rock. The band has sold over 28 million albums ...read more.
Should be up there with Deep Purple. The albums with Dio on them are timeless. - surgeonsanic
Rainbow's first three albums are great.
Should be at top 20...all Rainbow albums are god but albubums with Dio are better.
50
Cheap Trick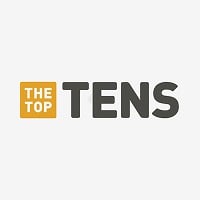 Cheap Trick is an American rock band from Rockford, Illinois, formed in 1973. As of 2010, the band currently consists of Robin Zander, Rick Nielsen, Tom Petersson and Daxx Nielsen.
Forever kings of power pop. Place these gentlemen in a much loftier position to align the forces of the rock and roll universe.
Cheap Trick is amazing, but they are so underrated. Surrender should be rated one of the top songs ever!
The only "classic" rock band still worth listening to. Trick now and forever.
At one time they were the best in the world. They still are great.
PSearch List