Greatest Pitchers of All Time
Granted, the list is primarily comprised of pitchers who played after World War II even though there are many pitchers who put up staggering numbers prior to that period, but it is hardly a fair comparison to include the earliest pitchers who played in a far less competitive era when many of the best players weren't even allowed to join the league.
The Top Ten
1
Nolan Ryan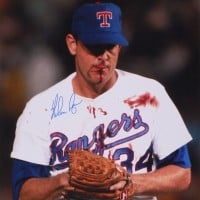 Lynn Nolan Ryan Jr., nicknamed The Ryan Express, is a former Major League Baseball pitcher and a previous chief executive officer of the Texas Rangers. He is currently an executive adviser to the owner of the Houston Astros.
Probably the best because of the longevity of his career. I mean, 27 seasons is pretty insane, especially compared to this modern era where pitchers will go a few years where they are really good, then blow out their arm, have Tommy John surgery, and struggle for a few more years before they fizzle out in the minors. Walter Johnson may be a close second, but you have to consider that his ERA was from a period when baseball was somewhat less offense-heavy.
Ryan was a.500 pitcher. 324 wins but 292 loses. He's 14th all time in wins, but THIRD all time in losses. His best season was 22-16, never won a Cy Young award. During the years he was on the Astros with Mike Scott, Scott pitched much better than Ryan (so much for the bad team theory). Strikeouts and no-hitters are great, but his job was to win and he wasn't a reliable winner.
This was a tough choice for me. If not for the steroid use I would've picked Clemens - 7 Cy Youngs with 4 teams? That's amazing... But! What Nolan Ryan accomplished is equally impressive: 7 No Hitters? First was when he was 26 and the final one he was 44! He also has the most 1-hitters of all time as well, with 12. 5,714 strikeouts? #2 is Randy Johnson at 4,875... And most importantly, every time a hitter from his era is asked who was the most intimidating pitcher they ever faced, the answer is always Nolan Ryan
5000 plus Strikeouts & no Hitters CASE CLOSED
2
Walter Johnson
Set many pitching records some still stand after all these years.One batter said the best way to hit him was to swing when his arm came down. Ty Cobb called him the most fearsome he ever faced.
Struck out Cobb 3x in one game and 11 years with an era below 2 should be at least second best ever if not first
The greatest of all. Only ones close are Grove and Clemens.
Nolan Ryan only beat Johnson here because of he leads in the most "glamorous" pitching stat, everybody knows Ryan, Johnson is so underappreciated. Johnson only beats him in wins, ERA, Shutouts, and Complete Games... Not that they're important.
3
Sandy Koufax
He pitched 12 years actually so... Yes he does compete for #1
Sad he had to retire so soon otherwise he would be 1
Better than Nolan Ryan
The date was September 9, 1965. The place was Dodger Stadium. The pitcher on the mound that evening for the Dodgers was Sandy Koufax. I remember it so well, even now almost 50 years later, there are times when it seems as it was yesterday, because you see, I was just a 15 year old lad who had the great fortune of sitting in the stands that night with my dad watching the game.

A grand total of 27 Chicago Cubs came to the plate that night, and every single one of them was retired in order that by the greatest pitcher of all time, Sandy Koufax. It was the southpaws first perfect game, but the forth in which he threw a no hitter, breaking the previous all time record of three by Bob Feller. Koufax also set a new all time record of 14 strikeouts by a pitcher hurling a no hitter, a record that to this very day has never been surpassed.

If the legendary Bob Feller believed Koufax was the best there ever was, that's good enough for me too, brother, for you see, on September 9, ...more
4
Cy Young
He could be better on this list. - Q-ube
You are all idiots you should know that cy young is the best pitcher ever and just because walter johnson and christy mathewson aren't the best because they were in the first class
Even among his peers at the time he was the best. Just a freak of nature. If around today would still be at the top. Great control and fantastic speed. Imagine nolan Ryan, Roger Clemens in one person
If he was pitching today, he wouldn't come even close to his numbers. He pitched in the dead-ball era, when the ball was harder to hit and the game was more pitcher-friendly. Also, back then, a team only had one or two pitchers. They pitched in every single game, so that's how Young was able to rack up all those wins. You know what other record is also completely unbeatable? His 316 losses. - MrSuicideShark
Cy Young is amazing, as a matter of fact I am related to him, no joke. Best pitcher of all time, in my opinion.
5
Greg Maddux
I coached baseball for 18 years, 9 as an American Legion and summer college age coach. I sat in the first row directly behind the plate at Camden Yards one time when Atlanta was playing Baltimore and Maddux was pitching. It was like watching a pitching clinic. 89-90 mile an hour fastball and nothing over the center of the plate, just the four corners. It was almost unfair to the hitters. The closest thing today is watching Max pitch.
My name is James Filippi... I pitched against "the baby faced assassin" in 1985 in Peoria Illinois (mid west league Chisox) and before the first inning was over I knew it would be very difficult to beat him... This in itself was a great weapon! He had an exploding fastball and the hitters just could not get a good swing on his pitches! If we got one run against him that was an accomplishment... All game and all the time it was like this... Very tough! Great fielder too! Extremely smart pitcher... He had great command of everything he threw and he threw very hard and strode incredibly long at that time... I thought I had a long stride but when I took the mound I was landing at the back of his landing which I thought was unusual because it had never happened before! He only got better from there! I still think "POUND FOR POUND THE BEST PITCHER EVER TO PLAY THE GAME" I believe this! And he was maybe 6ft 150lbs at that point!

Greg Maddux is my cousin and although you may think that my opinion is biased, it honestly is not. I KNOW that he was a phenomenal pitcher since he was a young boy like the child prodigy Mozart was to the piano. I also know his dedication and love for the game. He would have been a pitcher even if it had only paid minimum wage. He didn't do it for the money or fame. He had many offers to endorse products like so many others, but simply wasn't interested in that aspect. He pitched because he was a natural, loved what he did and for excellence in his own personal achievement. Holding the records for the most Cy Young and Golden Glove awards says it all for excellence in his consistency throughout his entire career and not just great feats in certain aspects of pitching over shorter periods of time in a career full of highs and lows. He truly went the distance in excellence during his entire career which is no small feat for a pitcher that very few accomplish. I never expressed this to ...more
In the book "The All Century Team" an argument is made as to why Greg Maddux was the greatest pitcher of the 20th Century. The author argued that to be the greatest pitcher ever one would need to establish the lowest era amongst his peers for at least 7 years. From 1992-1998 Maddux's era was 2.15, almost 2 runs BELOW the league average. The next closest margin was Walter Johnson! The fact that he did what he did in the steroid era without a blistering fastball and with out a single no hitter to his name is even more impressive. He probably is the all time leader in ground outs and is only one of four pitchers to strike out more than 3,000 and walk less than 1,000 batters in his career. I always learned something watching him pitch. How many players can you say that about? DW
6
Tom Seaver
Simply the best
He is an awesome pitcher and top ten no doubt
Ryan not top 30... Lol
Seaver Superior
7
Randy Johnson
RANDY JOHNSON is the most un-appreciated and the MOST UNDER-RATED pitcher that ever stepped onto that baseball pitching mound -- HANDS DOWN the most under-rated pitcher that ever lived... of ALL-TIME! In the history of our sport, there has NEVER been a pitcher with the stats and the numbers like those of "The Big Unit" -- Take a look at his STRIKEOUTS... in approximately only 4,000 innings pitched, he was able to STRIKEOUT nearly 5,000 batters! Yep. He almost made the 5,000 STRIKEOUT CLUB in only 4,000 innings pitched! And in the process he won 9 STRIKEOUT titles, won the World Series Championship, won the World Series MVP, won the ERA title 4 times and also the MLB Most Wins title, Pitched a NO-HITTER, Pitched a PERFECT GAME, was in the All-Stars nearly a Dozen times, and he made the 300 wins club, and also, he won the CY YOUNG Award 5 times -- in 2 different Decades, Centuries & Milleniums (including 4 times in a Row, Consecutively), plus, he also won the TRIPLE ...more
If Johnson pitched as long as Ryan,...he would have Easily broke Ryan's record number of strikeouts!
No other pitcher in the history of MLB has ever blown a bird up with the style and grace of Johnson. #1
Throwing that hard for that long, enough said. People compare Chapman to Johnson... Johnson was a starter who routinely threw over 100 mph, Chapman is a closer. Johnson still could hit the high 90's during last season he pitched, he was 46 years old! Plus his slider scared everyone, just ask Larry Walker.
8
Christy Matthewson
2.13 career ERA, 2 time pitching Triple Crown, 373 wins. No question. He was the first great pitcher and still the best of all time.
He. Set. The. Gold. Standard. They. All. Followed. Him. The. Early. Years. Was. A. Blessing. The. Teen. 1920s. We're. Fun. He. Was. A. Class. Act
Way to underrated. He got 373 wins despite playing only 17 years. great friend. once played 13 checker players at the same time blindfolded, won 7 and DREW 6. Here is my list:
1. Christy mathewson(by far)

2. Cy Young(by even more far)

3. Walter Johnson(just barely)

4. Warren Spahn

5. Gregg Maddux

Mathewson was way better than Nolan Ryan. He tops him in everything but strikeouts. One overlooked aspect of his game is his postseason mastery. He pitched single-handedly won a World Series by pitching 3 shutouts in 5 days! His World Series ERA was 0.97 in 101.2 innings! Sorry Ryan, sorry Koufax, you guys shouldn't be close to Big Six.
9
Bob Gibson
Most intimidating ever.
No one changed the game like Gibson.
I was 9 years old, and remember stories that his catcher, Tim McCarver was scared to go to the mound to talk to him
I saw him pitch the 67 series in St Louis. So dominant, they changed the rules.
10
Lefty Grove
In the time he pitched nobody was better. In his 13 year peak he had a 268-108 won-lost record, nine ERA titles a 164 ERA +.He led the league in strikeouts seven straight year He would have probably won eight or nine Cy Young Awards if it existed. Nolan Ryan did not even win one.
This list is a disgrace. Nolan is nowhere near number one. He is more like number 75. Grove is the best. Look at his minor league stats. Read bill James - Jman2021
Grove was flat out the best starter ever, definitely of the live ball era. Consider this: his four best years Grove was 104-25; Sandy Koufax was 97-27. Grove's relative ERA was 56% of league average; Koufax ERA was 57% of league ERA over those four year. Grove was 300-140; Koufax was l65-87. After his peak Grove finished his career in Boston with its notorious Green Monster in left field. He won four ERA titles in his last five years pitching there; Sandy Koufax retired
LeftyGrove was probably the best starting pitcher in MLB history. His season in 1931 was near perfection,along with Pedro Martinez in 1999 and Ron Guidry in 1978 prbably the finest yesrs a pitcher ever had. And Grove made it a habit This list is a disgrace Nolan Ryan coud not even carry water for lefty Grove. Total joke. if this is the product of baseball analytics than they are terribly flawed
The Contenders
11
Grover Cleveland 'Pete' Alexander
My dad said he was the best who ever was.
A great pitcher with as many wins as Christy Mathewson. But Alexander pitched for worse teams. 373 wins. Period. - Jman2021
Should be ranked higher.His stats prove that.
12
Roger Clemens
Incredible command of the strike zone. Look at his strike out to walk ratio
Top 5 of all time! Easy.
Should be number 3 end of story. 7 cy youngs, two 20k games against AL. Nolan,Walter johnson, Clemens. 1 2 3.
Somebody said they believe Clemens started doing roids after 220 wins, so they think he should be in the Hall. I disagree. I think the steady drop-off in innings pitched every year from 1991 to 1995 and then the resurgence to over 200 innings in 1996 and beyond shows that he started cheating in 1996. Clemens didn't have 220 wins until sometime during the 1997 season. Even if he hadn't been cheating during some of his 220 wins, there are lots of pitchers with 220 wins who aren't in the Hall of Fame! And there are lots of pitchers who NEVER "started doing roids." By my estimation, Clemens was cheating for at least half of his mlb career, and during more than half of his Cy Young Award years. Clemens sacrificed his reputation and polluted his stats to get money and fame. He does not deserve to be in the Hall of Fame.
13
Satchel Paige
We can ponder this list all we want but the greatest pitcher has to be Satchel Paige. Every player of the era, pitcher, hitter, white or black said so. We can ponder all we want but the greatest pitcher ever was old Satch.
if you look only at MLB numbers not too impressive. but he didnt pitch that long in the MLB. His numbers in the negro leagues...unreal. - orangeturtle
Estimates put his total games pitched at over 2500, 1500 wins, 300 shut-outs, and 55 no-hitters at a time when all great athletes played baseball and little else.
According to Bob Feller, Satch was the greatest pitcher ever. Bob even admitted that Paige taught him how to pitch when they barnstormed together back in the '30s.
14
Pedro Martinez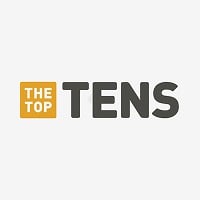 Pedro Jaime Martínez, is a Dominican former professional baseball starting pitcher, who played in Major League Baseball from 1992 to 2009, for five teams - most notably the Boston Red Sox from 1998 to 2004.
Watch Pedro in 1999 all-star game.
I agree... while you have to take into account that his arm failed him as he got older, you also have to take into account that his ERA was often well below other pitchers of his day, and he man-handled hitters during the heart of the steroid era.

In his prime he was THE best. There are very very few others that you could argue were better. - bruski1986
by far the best ever, no doubt. From 1997-2003 no one could ever touch him! at one point his ERA was 1.74 and THE NEXT GUY (Clemens) was over two RUNS HIGHER! hands down the best! if it wasn't for his injuries (Koufax) he would have dominated even longer
He has the single lowest WHIP in a season while still pitching 200+ innings, at 0.737... during the steroid era. Most Dominant peak of all time, may not be number one, but Pedro at his peak > All others, he was less consistent than others in his late years but holy cow he was nasty.
15
Clayton Kershaw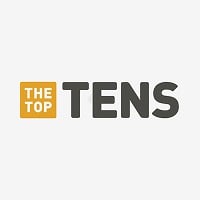 Clayton Edward Kershaw is an American professional baseball pitcher for the Los Angeles Dodgers of Major League Baseball.
Definitely the pitcher of all time!
He may not be the greatest yet, but he should already be in the top 10 and will probably be one of, if not THE greatest by the end of his career
The rankings on this website are absolutely whack-a-doodle.
He is simply the greatest pitcher ever, in my opinion
16
Steve Carlton
List is a joke. Seaver better than Carlton? Rivera, a part-time player, higher than Carlton?
The Phillies won 60 games one season Carlton had 29 wins
Should be higher, dominated opponents
1972,best season I ever saw, especially considering he pitched for the worst team in baseball. Wickedest slider ever.
17
Mariano Rivera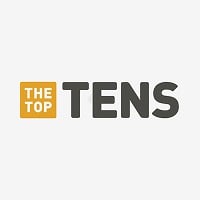 Mariano Rivera is a Panamanian-American former professional baseball pitcher who played 19 seasons in Major League Baseball for the New York Yankees, from 1995 to 2013. Nicknamed "Mo" and "Sandman", he spent most of his career as a relief pitcher and served as the Yankees' closer for 17 seasons.
Who else DOMINATED for 19 years? Take ERA+ alone and case is made. Take post-season and the case is made. Take his career stats in all areas ranked against everyone else -- no one else comes close. Done!
Best era in the live ball era and with the DH which adds 1/2 a run to your era-he would be even lower that anyone. Lowest WHIP except for addie Joss-dead ball era-no dh. And the 9th inning pitchers face the best hitters (PH) the team can put up. ERA plus-amazing check out those numbers-no one ever even close! Single most dominating pitch in history and no one can throw it like he has! You can argue that a starting pitcher might be more valuable to a team than a releiver or even a closer, but if the question is the best pitcher those stats don't lie. But look at the playoffs and world series and he has been even greater there-walter johnson is the closest and its not that close.
I don't rate relievers in the same category as starters. Much harder to start.
He'll move up. In the end he gets the job done. - haineroid
18
Bob Feller
the best
108 mph, top that!
Gave up four years of his prime to volunteer the war. And that causes him 300 wins. Bob is the best
Fastest pitch in history at 107.9 MPH, 3 no hitters, and he is awesome sauce
19
Warren Spahn
I met him in Oklahoma shortly before his passing and I asked the question, what kind of money would you of got pitching in this era, he said quickly the same $100,000 I played for the love of the game. That summed up Warren Spahn, humble and loved his game. The best by all means and all comparisons
363 wins by a lefty! Most in the modern era. Very crafty and found ways to get those wins. He was Greg Maddux before game film. Lost 3 years in WWII by serving his country. Not only the greatest pitcher of all time, but a war hero. People always forget about Spahn.
665 starts, 382 complete games. 63 shutouts, 13 -20 games seasons. 363 victories. The BEST!
Amazing pitcher. Didn't get his first win until he was 27 and ended up with 363.
20
Babe Ruth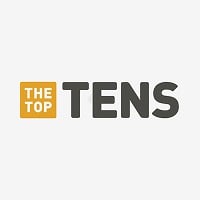 George Herman Ruth Jr., better known as Babe Ruth, was an American professional baseball player whose career in Major League Baseball spanned 22 seasons, from 1914 through 1935.
In Babe Ruth's 1916 season as a pitcher, his record was 23 Wins and 170 Strikeouts, with a 1.75 ERA, 9 Shutouts and 23 Complete Games
He could've been the greatest pitcher ever. - Jman2021
Good pitcher, but didn't have many strike outs.
He should've stayed a pitcher but he made a smart choice
21
Justin Verlander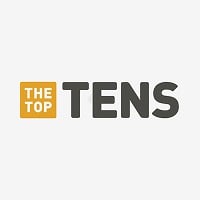 Justin Brooks Verlander is an American professional baseball pitcher for the Houston Astros of Major League Baseball.
Freak of nature. Dude doesn't mess around, and appears to only be getting better with age. Likely the next to 3,000 strikeouts and if he keeps playing the way he is, may have more Ks than innings pitched. HoF for sure. - kraeftas
Great
Best mvp
MVP, that's all I'm saying'.
22 Masahiro Tanaka
23
Yu Darvish
This guy belongs in the minors. Probably AA. Not sure if he can win a game at that level.
Young with lots of games to come. Fastest ever to reach 500 strikeouts. Given time, will be the BEST.
Will be one of the best
He is a good Picher of 2014
24
Bert Blyleven
No one threw a curve ball better than Bert. No one.
25
Fernando Valenzuela
The legend
El toro
A legend
the best
Lasorda didn't use this guy properly. He could have lasted years if he wasn't kept in the game as much as he was.
26
Tim Lincecum
What no way is he number 20. He isn't even 20th in the league now. He isn't even a top 100 picture ever. That's got to be a joke
Wouldn't rank in my top 100.
He throw to no hitter - emmanuel990
He sucks
27
Jim Palmer
Masterful approach to the art of pitching.
He is the youngest pitcher ever to throw a shutout in a world series.
Good hitters hit him hard.
28
Tom Glavine
Didn't have the overwhelming fastball to win big in the post season, but neither did Maddux.
Consistency and poise
29
Curt Schilling
Since Roy Halladay isn't in the top 5 ill go with Schilling. Hamels shouldn't be in the top 4, 000 pitchers.
Three World Series Rings, 200+ wins, 2,000+ stikeouts. Truly amazing.
Again, not even close to Marichal. Please
30
Roy Halladay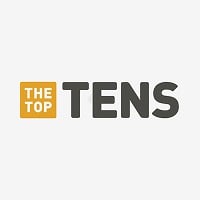 Harry Leroy Halladay III, often nicknamed "Doc", was an American professional baseball player who pitched in Major League Baseball for the Toronto Blue Jays and Philadelphia Phillies between 1998 and 2013. His nickname, coined by Toronto Blue Jays announcer Tom Cheek, was a reference to Wild West gunslinger ...read more.
I keep finding more and more people that should be way higher on this list... Roy Halladay is one of them
Perfect game under his belt with multiple no hitter what wrong with you this is clearly a top 5 guy
He should higher on the list
He has been clever and durable.
31
Whitey Ford
Best I've ever seen. Been a baseball fan since I was old enough to say Yogi. Most under appreciated pitcher of all time, even while he was active. Winning record from 1950 until his arm died after the '65 season, when he was relegated to relief work. Control beyond compare.
Whitey should absolutely be considered in the top ten.
32
Mark Buerhle
Decent, but this list DOES NOT have Jack Morris is an insult? Won World Series with 3 different teams and the greatest Game 7 pitching performance of ALL-TIME with 10 innings!
Wouldn't rank in my top 200.
33
Aroldis Chapman
Chapman is a lousy one inning wonder. Couldn't start and win if his life depended on it.
Shouldn't be ahead of Tom Glavine or Curt Schilling and by the way the best closer ever was Mariano Rivera look at the stats
Adroldis Chapman is a absolute beast! when your change up goes 96 mph, you know you have a great pitcher. He should be higher on this list, maybe around Pedro Martinez.
He should be 7
34
Jack Morris
Jack was a beast and a strong competitor and he was very influencial in the progress of Justin Verlander in his encouraging and demanding of Verlander to hone his skills as a pitcher and not a thrower.
Dominated a DECADE. Split finger fastball was unhittable. Tenacious competitor.
35
Orel Hershiser
Love
He's my brother in Christ!
36
Johan Santana
Not good enough to be considered in this list or any list of the top 100.
37
Bret Saberhagen
One of the lesser known greats of all time. - harrymfuess
38
Dwight Gooden
Should be in the top 20
What the heck is Dwight Gooden doing down here?!
Same here.
39
Felix Hernandez
I'm a big mariners fan
He's awesome
40 Andy Pettitte
41 Catfish Hunter
42 Roy Oswalt
43
Jaba Chamberlin
A little league pitcher at best
one of the youngest pitchers to throw 100 give the new yankees pitcher some props guys cmon
- dissthisnoob
A joke that he is on this list.
It's Joba Lol 😂 and He was good but why above Mordicai Brown. by the way y is Chapman above Trevor Hoffman?! Hoffman is the greatest ( correction second best ) Closer of all time. Mark Buerlhe and Tim Lincecun you are joking 🙃 anyways Where is FERGIE JENKINS?! He is probably top 15 all time.
44
Jerry Koosman
You have to be kidding
45
Adam Wainwright
Knee buckler curve
To the one below: you suck
Tim Lincecum? what! Wainwright had that deadly curve, Tim had a juicy fastball.
46 Steve Avery
47
Zach Greinke
The modern day Greg Maddox pitching persistent, topping at mid 90s and micky mouse curveball.
One of the smartest pitchers.
7-1.61 era... Enough said! - phigginskc
48
Don Drysdale
Six straight No Hitters! Need I say more.
I grew up watching Drysdale and remember how he would finish almost every game he ever threw. I think he was 22-20 one season... May be off a win or loss but he finished. there is a great story of when Willy Mays faced Drysdale... Mays stepped into the box and started to dig in his back foot.. Without looking up he all of a sudden called time and filled in the hole and stepped back into the box... Drysdale threw right under his chin and put him on his butt.. Nobody dug in against Drysdale
One of the lesser greats.
49
Cole Hamels
I'm a Phillies fan and I like Cole but he doesn't belong this high on the list. There's many better pitchers ranked below him - Sabbath
50 Danny Salazar
PSearch List