Favorite Major League Baseball Teams
The Top Ten
1
Yankees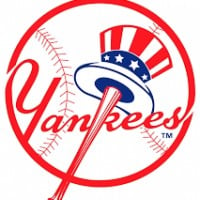 The New York Yankees are an American professional baseball team based in the Bronx, New York City, New York, that competes in Major League Baseball.
OK, OK, OK. The Red Sox have had success in the 2010's, heck, even winning the world series in 2013. But, they made a bad mistake when the traded Jacoby Ellsbury to the Yanks. They do have a very devoted fan base and I have great respect for that. But, being raised by a family that are diehart Yankees fans, then I still have to say that the Red Sox stink. But overall, they have a great roster and a loyal fan base.
Um 40 world series apperances and 7 won and they have the best players team with the most elected hall of fame players. And if you go to yankee stadium its louder then any concert. We have the best bleacher creachers. And we have the best players and managers and we have broke more records then any other team I mean #YankeeNation has been trending for two years what about you
That's easy. 27 World Series wins. 40 appearances. Some of the best players of all time. An international fandom. A snazzy stadium. The fact that we, according to stats, are the true best team in American sports. What other team has 27 playoff wins? (They'll win their 28th this year! )
Any Yankees title was bought! They have the most money buy hundreds of millions of dollars! They buy their way into anything, unlike the Brewers, who actually have to work every season, and try to get better with what they have. Go Brew Crew!
2
Blue Jays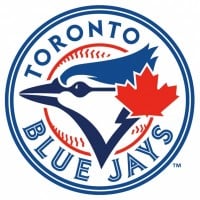 The Toronto Blue Jays are a Canadian professional baseball team based in Toronto, Ontario. The Blue Jays are a member of the East division of the American League in Major League Baseball, and play their home games at Rogers Centre.
I do like the Blue Jays, heck, their my 3rd favorite team. They did beat the Yankees and that is AWESOME. But my favorite team is the Yankees. But still, I mean, the Jays are very underrated. They have a whole dang COUNTRY rooting for them! What's not to love? Go Yankees, and Go Jays. Plus, they have AWESOME throwback logos.
Because a whole country loves them, they won back to back world series (and were cheated out of another)... and their throw back hats look super fresh!
The blue jays might not be the top every year but there the best, well when you compare the Yankees they had 2 good players. We have R.A. dicky and jose bautista
All the stupid Yankees fans should just shut up. Because the jays work hard every year. You guys just buy your way in to the playoffs
3
Red Sox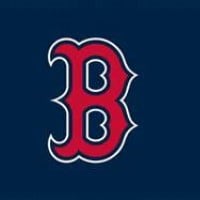 The Boston Red Sox are an American professional baseball team based in Boston, Massachusetts, that competes in Major League Baseball.
As the list is the most favorite team, not the most best team, I vote the sox. They have the most loyal fans, (and the cubs) and we have stuck with them for 86 years against our powerful rivals, the Yankees. It hurt to see the Yankees repeatedly winning while we lost, but we held on. And now, in the 21st century, they have won 3 championships and great! Go sox!
The Red Sox are an amazing team, or used be back when fracona managed. Now we have lost Youkilis who was one of our best players, our only other good players are Ortiz and Pedroia. Ellsbury gets hurt to much so his career will be short. But the Red Sox used to be great and in a few years they will be great again.
The Yankees have such a big budget and the Red Sox are the underdog, who doesn't like the underdog?
The Yankees have all the money in the world to buy star players, they are also cheaters, and get all the calls meanwhile the Red Sox have played fair and have WAY less money than the Yankees. Also in 2004 the Red Sox made the greatest comeback ever and the Yankees had the biggest choke in history.
Blue Jays! Really? The Sox are likable with all of the fan favorites that they have. Plus they are winning with a respectable manager (sorry Valentine! ) . One Yankees comment says Derek Meter! He's okay but A-Rod is a liar, and once your stars retire in a few years you have no future stars!
4
Giants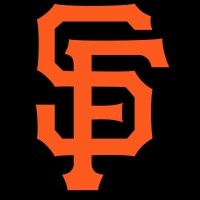 This is the 4th team with the most World Series. Also they won it 2X in 2 years 2010,2012, and 2014. I thought maybe 2016 but no cubs and Indians. Maybe 2017 no dodgers Astros 2018 right now nope Red Sox dodgers I hate the cubs and dodgers.
They should be higher than 23 they have won the World Series 7 times fifth overall. They have great players like Posey, Sandoval and many more anyways how were they from number 9 to 23
Excuse me? Number 12? Okay people be trippin'. This is the best team! Not saying that because of the world series everyone! I'm a hard core Giants fan!
Giants are simply awesome, most people like the best team in the league whoever is, but I always will stay with the Giants.
5
Cardinals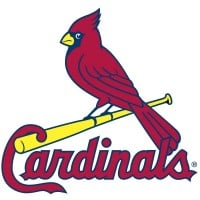 The St. Louis Cardinals are a professional baseball team based in St. Louis, Missouri. The Cardinals compete in Major League Baseball as a member club of the National League Central division.
The St. Louis Cardinals are an amazing team, not just because I live in St. Louis but because the fans always are kind to each other. There's no really loud yelling, and no throwing stuff. The players are the same. I met some of them and they are all very nice, and play because they love the game and want to make St Louis #1, not for fame and money. The Cardinals are an amazing team and I'm proud to live in St Louis because of them.
Best baseball team. Yankees are first for 2 reasons 1. they were a good team so people bandwagon 2. when you compare New York to Missouri there is a huge difference in population, Missouri has about 6 million, while New York has about 20 million. Sure the Yankees are a good team, they had good players, but the cardinals are what baseball is about.
I was born n St. Louis. I remember listening to the radio that my dad had on tuned in the Cards game. You don't have to be from the host city to appreciate the St. Louis Cardinals. This team is a team that other cities wish their team were like. They win, they play. Professional all the way. The fans are the best in the sport. The electricity you feel when you walk into the stadium is contagious.
St Louis is a baseball city, and the Cards live up to that reputation. Nicest fans, great stadium, nice players who aren't bought but grown, so you can watch them develop for five or ten years instead of get them for one great year and then trade them. Great team.
6
Cubs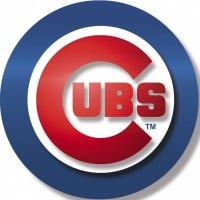 The Chicago Cubs are an American professional baseball team based in Chicago, Illinois. The Cubs compete in Major League Baseball as a member club of the National League Central division.
The Cubs have the best fans in professional sports. We've stuck with them generation after generation. Wrigley Field is the most historical ball park in Professional Sports and they have the best uniforms. Players like Joe Tinker, Frank Chance, Charlie Hollocher, Mordecai Brown, Ryne Sandberg, Mark Grace, Ron Santo, and Ernie Banks make any true baseball realize that the Cubs still have a long tradition of excellence despite their World Series drought, which will come to an end soon.
Founded in 1876. A stadium built in 1916. A hand-turned scoreboard. Ivy on the walls. Lake Michigan less than a mile away. 17 National League championships. 5 million people at the 2016 World Series celebration. The best logo in baseball. Home address for "The Blues Brothers" and Ferris Buehler's favorite place.
Been a Cubs fan my whole life. I live closer to Cincinnati than Chicago so most people would probably assume I should be a reds fan. All started when I was around 6. Collected baseball cards and I picked the cubs because I liked there logo and colors the best. 34 years later still my team
I been a Cubs fan my whole life. Every time they get close to a World Series something always happens. Sometimes it's not there fault. I was one of the fans that wanted to kill that fan from the Marlins game back in 2003.
7
Dodgers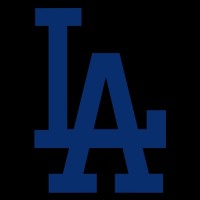 Dodgers have a great starting rotation, not the best, but pretty good.
They have an amazing offense in 2019, and not to mention the 6-time postseason appearances.
The dodgers are the best team EVER, just blame the whole 2017 world sires thing on Yu Darvish.
I like the Angels But the Dodgers will have to do West Coast boys gotta stick together.
Excuse me, did your team have the first black player... I didn't think so.
8
Pirates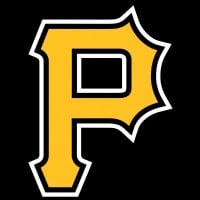 The Pittsburgh Pirates are a professional American baseball league based in Pittsburgh. The Pirates compete in Major League Baseball as part of the Central division of the National League. They play their home games at PNC Park.
I love the pirates for two reasons

1. You never know if there gonna win or lose

2. Because me being a Pittsburgh (best city ever) native for 21 years I also love them because they are close.
I love the Pittsburgh Pirates once I went to a game and it was so much fun the Pirates is my favorite MLB team.
I've been going to games since I was a little boy and to see them do good brings tears of joy to my eyes. Let's go Buccos 2014!
I've been going to games since I was in diapers, I'm not one of those fair weather fans the came out of nowhere last year
9
Braves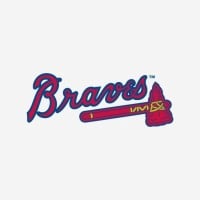 The Atlanta Braves are an American professional baseball franchise based in the Atlanta metropolitan area. The franchise competes in Major League Baseball as a member of the National League East division. They play their home games at SunTrust Park.
Even though they can't win now, I will never fully give up on them forever. I'm not... that big... of a bandwagon. Once they fix their pitching staff, they're ready. The lineup is pretty good. #2019WildCard #2020NLDS #2021NLCS #2022WorldSeries
Braves have 1 of the best teams. 7 players got voted to be in the all star game like are you kidding! braves should be too 5 at least
Atlanta is the best! Freddie Freeman forever!
The Braves are beasts from the East!
10
Mets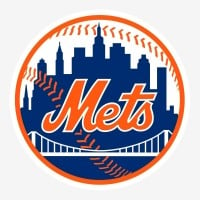 The New York Mets are an American professional baseball team based in New York City. They play in Flushing, in the borough of Queens.
World Series appearance this year! The Yankees haven't been in a World Series since 2009 and haven't been in the playoffs for 3 years. Also, even when the Mets are bad, they're still the "Lovable Losers". Plus, the only reason the Yankees are good is because they have lots of money. Lastly, the Mets have loyal fans. 90% of Yankees fans are only fans because the Yankees win a lot. When the Yankees lose, their fans pretend to be fans of another team.
Ugh, stupid Yankee fans, Mets are awesome! Definitely underrated in real life and video games and stuff mets team is great hitting and really good fielding hopefully mets make NL WILD CARD in 2015!
Everyone thinks the Yankees are better. They WERE better. But then Derek Jeter left. Also, the Mets are very family friendly. Their mascot even has a FAMILY. Yep.
Well, not having great seasons these days, but we're not that far from being a contender!
The Contenders
11
Orioles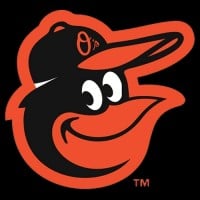 The O's should be up there because, A. They have nicest stadium in all of Major League Baseball, B. You can can fries with a crab cake on the side, C. they consistently perform extremely well in baseballs toughest division. No other team in the MLB has to get through the Toronto Blue Jays, Tampa Bay Rays, Boston Red Sox, and New York Yankees to get to the playoffs. Beat That, Cubs and Dodgers!
I say O's because we are again a competitive team With Matt Weiters probraly the best catcher in the American league right now. We have Chris Davis home run leader second most RBI's and with a lot of runs so is Adam Jones. And a amazing bullpen with Jim Jhonston with the most saves in the american league. And Chris Tillman in third right now with the most Wins. Just a couple Orioles who are doing great so far and will continue. And also with our 3 World Series wins. So GO ORIOlES
I love baltimore, one of the true success stories of 2012. AND 3 world series won!
They have the defense and can be a major threat when on a roll.
12
Athletics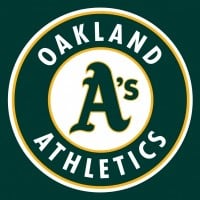 The A's what can I say! One of the smallest budgets in baseball. Each year they field talented young players, who are just coming up from the minors and love to play baseball. Their pitching is always young new faces no one has heard of, and yet by years end sporting one of the best ERA's in the league. These young guys play with heart and not for money! Oh yea, lets not forget about the managers, who make this happen. Over all a fun team to watch and be part of... They have what baseball has been missing HEART not $$$. GO A's
Go a's! my least favorite trade EVER was josh reddick getting traded to the dodgers. I also like the dodgers. the a's are just (way) better.
The Athletics have heart and you can just feel that energy!
I love the A's. A young team with a bright future.
13
Phillies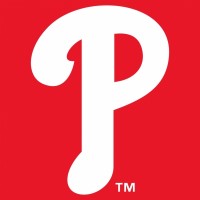 Ok. The Phillies may have only won the WS twice, but they are really gaining potential. With the 5th lowest payroll in the MLB, the lineup and rotation only has a few flaws, unlike the Yankees who buy their wins. Plus the fans may be strict, but aren't front-runners. Just think. If the Yankees only had two WS wins, like the Phillies, how many fans would they have? Not as many, that's for sure. The Phillies use their Heart, Teamwork and sportsmanship every single game.
The phillies are our home team! They not be doing so good right now but we still love em! Weve got lots of loyal fans who will never give up on them. Maybe next years gonna be their year!
I am a Phillies fan, they haven't had the best year 2013 and 2014, But, they have won 2 World Series, (1980 and 2008), and 6 NL pennants, (1950, 1980, 1983, 1993, 2008, and 2009), they have had great players, I was born a Phillies fan, and will die one.
We may have only been to the world series twice and won once, but the Phillies have got more heart than any other team. Best team ever in my book!
14
Mariners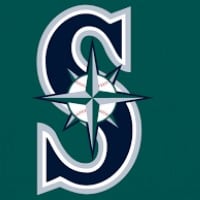 The Seattle Mariners are an American professional baseball team based in Seattle, Washington. Enfranchised in 1977, the Mariners are a member of the West division of the American League in Major League Baseball.
LET'S GO MARINERS! We have Julio Rodriguez (AL Rookie of the Year 2022), Cal Raleigh (got us into playoffs in 2022), and I could name a whole bunch of other players. We ARE going to win the World Series sometime.
They have Robinson Cano on the team now, and they have had great players in the past, such as Randy Johnson, Ken Griffey Jr., Alex Rodriguez, Raul Ibanez, Kendrys Morales, Brendan Ryan, and Ichiro. But they still have great players, such as Felix Hernandez, Iwakuma, Fernando Rodney, Kyle Seager, Michael Saunders, Mike Zunino, James Jones, Endy Chavez, Nick Franklin, Brad Miller, Willie Bloomquist, James Paxton, Danny Farquhar, Justin Smoak, Logan Morrison, and Corey Hart. Give the Mariners a chance. They're a good team! And saying that they're not "up to par" is just plain stupid. Four Mariners went to the All-Star game in 2014. And let me say this as well, if they're not up to par, then are Randy Johnson, Ken Griffey Jr., Felix Hernandez, Iwakuma, Kyle Seager, and Fernando Rodney not popular?! And I think they're not the "best yet," but they're better than the Twins, Royals, Texas, Philadelphia, and Houston. I hope you like my opinion!
GOO MARINERS! Why do they need to be down here when they have Felix Hernandez, Ichiro, and many other guys? Well... I guess others just cannot see which team is truly the team that should be a favorite...
Okay, so the Dodgers might be my top team. But Mariners are easily second best. They've got Cano, Seager, Hernandez, and Suzuki. All they have to do is figure everything out and they're easily at the top.
15
Indians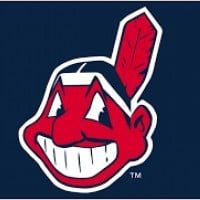 The Cleveland Guardians are an American professional baseball team based in Cleveland, Ohio. The Guardians compete in Major League Baseball as a member club of the American League Central division.
Way better than any other team in the league. This is shown by the strength of attendance at their games (when it's dollar dog night, student ID night, and fireworks all at once).
Young talent and we are coming back with a vengence in 2012! Watch your back central division, because it won't be easy.
Not the best team in baseball but they show that they have fight. I say that because they never been in the world series for 50 something years.They show that they never give up
Should be number 5 at least.
16
Tigers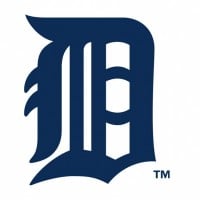 What could you possibly hate about the Tigers other than them being better than your team for years on end?
True teamsmanship at its best. And with the improvements of Dontrelle Willis and Miguel Cabrera, who can possibly stop this team?
Does 3 straight appearances in the ALCS mean anything?
We love our Tigers
17
Angels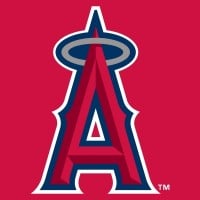 Have the best player, along with Pujols and gold glove winner Calhoun. Give it a couple years and we will see them in the playoffs
I love this team. They have the best pitcher ever which is K-rod. Vote 4 Angels.
If I had to describe the Angels in a word, it would be Underrated.
They are an amazing team. I love them.
18
Royals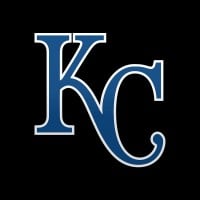 This MLB team, part of the American League Central division, hails from Kansas City, Missouri. Known for their World Series titles, they play at Kauffman Stadium. The Royals' team colors include royal blue, gold, and white.
The Royals are a great team. It's a small market, so media buzz is hard to get, but the stars on the team are glad to play in the Royals organization. The fans are very supportive, and we cheer through good times and bad. Loyal Royal. They won the 2015 World Series. In 2014, their postseason won-loss record was an amazing 11-4, the absolute best postseason record for any team that didn't win the World Series. They were so close to winning the 2014 that the final swing could have been the walkoff win. Winning the World Series in 2015 was easier, in 5 games, but it was thrilling! Thank you, Royals!
Defending AL champs, leading the central, setting club attendance records, and oh by the way could have 5 starters in the all star game. What more could you want? #foreverroyal
Oh. I wrote my long thoughts in a new post. Can someone paste that here where it belongs? Go Royals! Thank you, Royals!
Royals should be in top 5. The only team in their division that's better than them is Detroit.
19
Twins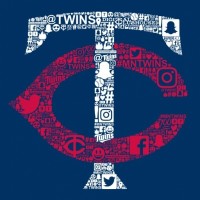 Representing Minneapolis, Minnesota, this MLB team competes in the American League Central division. They host their home matches at Target Field and have won several World Series championships. The Twins sport navy blue, red, and gold uniforms.
One of the best teams ever! Have a great fan base and are 2-Time World Series Champs! GO TWINS!
The twins are cool and good. Go Twins!
Joe Mauer, the hometown hero!
Best team on earth
20
Rays
The rays are the best, they have the smallest sallery in the league but you can always count on them to kick the Red Sox/ Yankees butts! This team has very low sallery but they are in first place in the division right now ABOVE the Yankees and they don't buy all the good players, they use what they have and beat the Yankees. Also, with no major rivalries (except a small rivalry with Red Sox ) you can't really dislike them
One of the two youngest teams baseball, with the second lowest salary cap in baseball, and yet they find a way to compete and beat the Yankees and Red Sox. WHAT'S NOT TO LOVE?
Dodgers are number one for me. However, Mariners and Rays tie for second because they both have heart and try really hard.
They played the most amazing game of baseball in the 2011 game to get into the playoffs against the Yankees, you gotta tip your hat
21
Brewers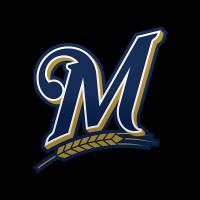 This Major League Baseball team competes in the National League Central division and represents Milwaukee, Wisconsin. Home games are played at American Family Field. Renowned for their signature Barrelman mascot, the team's colors are navy blue and gold.
MLB's best fans. They spent $60 million last year, which is less than the Dodgers spent on all their players on the Disabled List, yet still had top half in attendance. The city loves the team, and the rebuild is underway.
Even though they have never won a World Series. At least there not the worst team in World series history. No offense, but the Mariners have never came to a World Series.
Its favorite team so using titles shouldn't really be talked about. Love me some Brewers. Robin Yount, Paul Molitor, Geoff Jenkins, Rollie Fingers, Prince Fielder. What's not to love.
This team is amazing! Even though they have never won a World Series, the fans love the team, and that's all that matters.
22
Reds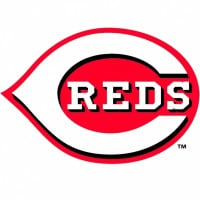 Located in Cincinnati, Ohio, this MLB team belongs to the National League Central division. With a storied history that includes multiple World Series titles, they play their home games at Great American Ball Park. Their primary team color is red.
First ever professional baseball team! No other teams would be here if it weren't for the reds! The big red machine and nasty boys are also 2 big factors to put in. Hometown team! Suarez, Puig, Votto... like why not #1
First baseball team ever. 5 chamiponships. When you have a club nicknamed the big red machine l, you're good
The Big Red Machine of course, Nasty Boys, what else can you say? First Professional Baseball Team,
Have the all time greatest players to play the game of baseball, pete rose jhonny bench, joey votto, ken griffey jr, frank robinson more than any pro baseball team
23
Rangers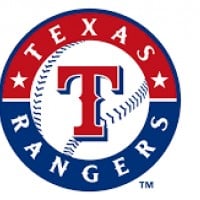 The rangers do NOT have obnoxious, selfish fans like the Yankees and the Giants. We were very close to winning the World Series in 2010 and 2011. We're not a bandwagon team, which makes us have the BEST fanbase. We don't cry when we lose the World Series, either.
The Rangers are a team that you just can't hate. They aren't always champions, but the fans stay true to the team even when they are not doing good. Plus they're in the best state ever!
Hey I love Texas I love the rangers to me they should be number 1. They should have won the world series in 2011 they were a strike away from winning it twice come on everyone loves Texas
If there was any game I would go to, for any team id be the Rangers game. Simply the most exiting best team in baseball history.
24
White Sox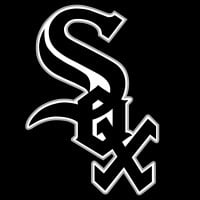 Representing the South Side of Chicago, Illinois, this Major League Baseball (MLB) team is part of the American League Central division. The White Sox have won multiple World Series titles and play at Guaranteed Rate Field. Their uniform colors are black, white, and silver.
Who cares about what's going on on the East Coast. If Manny hits a homer or A-Rod stikes out it becomes a federal case around the country becaue of bias ESPN and Yankees and Red Sox fans. No one cares what they do. We've never gotten any respect! When we took it all home in 05 no one even talked about us then. When we go all the way again in 08 we're gonna rub it in everyone's face, and get the respect we dsereve! We're the only SOX. Share the Passion. Show the Swagger. White Sox #1 all the way!
Always looked down upon when put up against the Cubs. The Cubs? How do people convince their selves that the Cubs are better than the White Sox? The stupid curse is just there so Cub fans can have an excuse for why their team can't seem to win in the playoffs.
Rich history, Shoeless Joe, Little Louie, Fisk, Thomas, Konerko, Peters, Old Aches 'N Pains, and on, and on and on...When the five best looking parks in America in what I still call Comiskey Park and one of the easiest parks to get to in all of America. I'd rate the Sox as high as third.
Have been white sox fan all my life. Even though ventura, the new coach, does not have coaching experience, I believe the sox have the potential on going to the post season in the 2012 season.
25
Nationals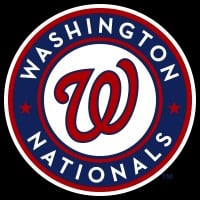 Not this year, but the nationals will be a major threat in upcoming years as
Bryce Harper and Strasburg mature since this team is generally still young and ready to roll.
This team is young but they have great potential and they have lots of good players.
Boss team with Harper, Murphy, Zimmerman and Stratsburg. Go Nats! They deserve 1st place not 24th place
You are crazy not to have to have the nats on the list. they are the best team they got soto and scherzer and soto is the best Nl east player from atlanta up. you are crazy
PSearch List