Greatest Major League Hitters Ever
The Top Ten
1
Babe Ruth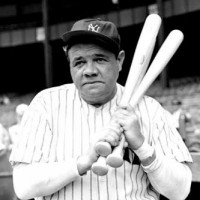 George Herman Ruth Jr., better known as Babe Ruth, was an American professional baseball player whose career in Major League Baseball spanned 22 seasons, from 1914 through 1935.
Just think what the Babe could have done if was healthy. He did this all while eating Hot Dogs, drinking Beer and smoking Cigars.
2
Ted Williams
He was the best pure hitter ever. ruth was a better all around ball player but ted was the best hitter ever. Imagine how good he wouldve been had he not missed 4 years to the war
Teddy Baseball was the Sweetest Hitter of All..
He is the best pure hitter. Last person to bat. 400. (Even if he was a douche bag)
Splendid! Simply, well..."Splendid! " Just saying'
3
Hank Aaron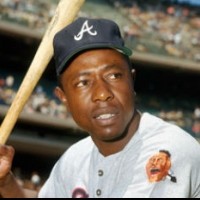 Henry Louis Aaron, nicknamed "Hammer" or "Hammerin' Hank", was a retired American Major League Baseball right fielder who served as the senior vice president of the Atlanta Braves.
4
Ty Cobb
What you said impressed me, so I've been searching and googling trying to find out when Cobb hit 9 home runs in 3 games. But I haven't found any other mention of that. Can you give me any backup to that claim?
The only reason he dosen't have the most home runs is because he didn't think home runs mattered. He prooved it when he hit 9 home runs in 3 games.
5
Willie Mays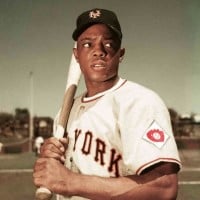 Willie Howard Mays, Jr., nicknamed "The Say Hey Kid", is an American former Major League Baseball center fielder who spent almost all of his 22-season career playing for the New York/San Francisco Giants, before finishing with the New York Mets.
Some of the pre 1947 hitters never had to play against all the best players. Willie and Hank are the best hitters of any integrated league. We all know which team clung to racist ways and was the last to integrate.
Great five tool player! Great personality and team spirit! Exciting player who played with gusto and flair. Willie excelled in every facet of the game! Adored by millions despite playing in an era when some media were racially biased to downplay his greatness and elevate his counterparts.
Hitting includes slugging, but also the other hits along with the home runs. The best hitters have lots of singles, doubles, triples, and homers. Willie Mays has more Total Bases than anyone besides Hank Aaron and Stan Musial.
The greatest 5 tool player of all time. Mays, as a pure hitter, played in two of baseballs most difficult parks to hit home runs, as opposed to Aaron who played in two if the easiest homer parks. in a more fair stadium he would have more homers than Aaron.
6
Pete Rose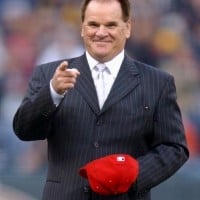 Pete Rose was a great hitter! Sure, he did some things off the field that were clearly forbidden, but nothing he did falsified the records, or polluted the lists with fraudulent numbers that are meaningless. Pete Rose might never get into the Hall of Fame, but he belongs there more than the cheating PED abusers. Pete Rose had a long illustrious career before he became a gambling man, not like getting busted and suspended over and over during his prime. Pete Rose did so much for baseball! He can have his own Hall of Renegades!
Best overall hitter I've ever seen. Hank and babe are better but Pete is a legend.
Charlie Hustle! Title says hitter not slugger!
Pete was an amazing hitter for the Cincinnati Reds during the 70s
7
Ken Griffey Jr.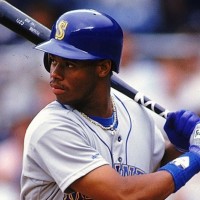 George Kenneth Griffey Jr. nicknamed "Junior" and "The Kid", is an American former professional baseball outfielder who played 22 years in Major League Baseball.
If he could have stayed healthy his whole career he would own the home run record
8
Derek Jeter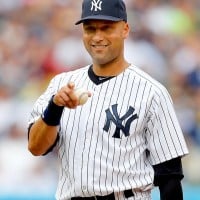 Derek Sanderson Jeter is an American former professional baseball shortstop, current businessman and baseball executive who is the chief executive officer and part owner of the Miami Marlins of Major League Baseball.
Yikes. Severely overrated and that's coming from a Yankee fan. Yeah, cool, he was good in the postseason, a really nice guy, and happened to be on the Yankees when they were really good. I'm not gonna say he's a bad player, but for a shortstop, he's mediocre at best defensively. Good hitter, but not near the best.
Hit his 3000TH hit with a home run at Yankee Stadium. 2nd best hitter ever.
Hit his 3000TH hit with a home run at Yankee Stadium. 2nd best hitter ever
9 Stan Musial
10 Rogers Hornsby
The Contenders
11 Jimmie Foxx
12
Roberto Clemente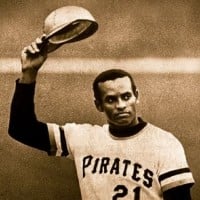 Roberto Enrique Clemente Walker was a Puerto Rican professional baseball right fielder who played 18 seasons in Major League Baseball for the Pittsburgh Pirates.
13 Cal Ripken Jr.
14
Frank Thomas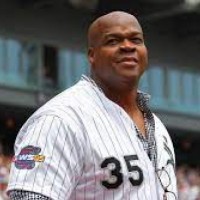 Frank Edward Thomas Jr., nicknamed "the Big Hurt", is an American former professional baseball first baseman and designated hitter.
15 Tony Gwynn
16 Shoeless Joe Jackson
17
Ichiro Suzuki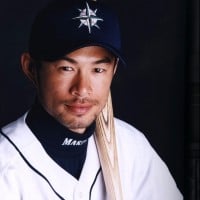 Ichiro Suzuki, often referred to mononymously as Ichiro, is a Japanese former professional baseball outfielder.
He has the most hits in professional baseball history sports
18 Honus Wagner
19
Joe DiMaggio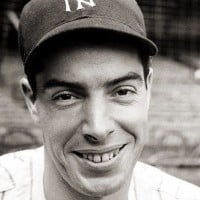 Joseph Paul DiMaggio, nicknamed "Joltin' Joe" and "The Yankee Clipper", was an American baseball center fielder who played his entire 13-year career in Major League Baseball for the New York Yankees.
20 Tris Speaker
21
Mickey Mantle
Derek Jeter ahead of "The Mick"?
22
Lou Gehrig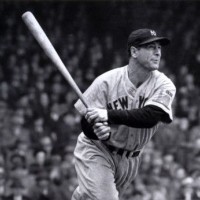 Henry Louis Gehrig, nicknamed "the Iron Horse", was an American baseball first baseman who played his entire professional career in Major League Baseball for the New York Yankees, from 1923 until 1939. Gehrig was renowned for his prowess as a hitter and for his durability, which earned him his nickname ...read more.
It's hard to go against The Babe, but it's completely ridiculous that Gehrig isn't on this list yet, so he gets my vote.
The Lou Gehrig behind Derek Jeter? Jeter doesn't belong in the top 50.
23
Albert Pujols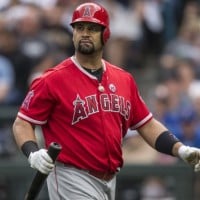 José Alberto Pujols Alcántara is a Dominican American professional baseball first baseman for the Los Angeles Angels of Major League Baseball.
Goodness. How soon people forget. At least top ten, best player in baseball for 7 years straight. Power, average, D...el hombre is the greatest.
24
Jackie Robinson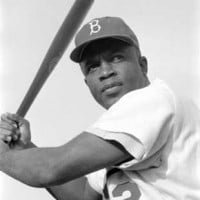 Jack Roosevelt Robinson was an American professional baseball player who became the first African American to play in Major League Baseball in the modern era.
Not only was he the first black MLB player, he was also a phenomenal athlete winning an MVP and being one of the greatest to ever live
25
Miguel Cabrera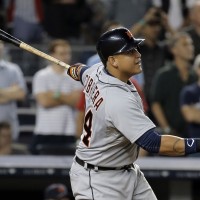 José Miguel Cabrera Torres, commonly known as Miguel Cabrera and nicknamed "Miggy", is a Venezuelan professional baseball first baseman who plays for the Detroit Tigers of Major League Baseball.
PSearch List