Greatest Pitchers of All Time
Granted, the list is primarily comprised of pitchers who played after World War II even though there are many pitchers who put up staggering numbers prior to that period, but it is hardly a fair comparison to include the earliest pitchers who played in a far less competitive era when many of the best players weren't even allowed to join the league.

The Top Ten

1 Walter Johnson

Walter Johnson was the best ever.
417 wins
ERA of 2.17
110 shutouts!

417 wins is especially amazing because he played most of his career with the Senators, who were a terrible offensive team (he got very little run support).
On one occasion, when the Senators were short on pitchers, Johnson pitched three straight games against the Yankees - all three shutouts.

He also had a blazing fastball.
Ty Cobb said of him,
"You knew you were going to get that fast ball every time you faced him. You never had to guess. You could get set for the fastball, but you still couldn't hit it. Walter was the fastest."

Also, umpire Bill Evans said,
"Johnson was the only pitcher who made me close my eyes instinctively as his pitch came at me…"

However, he never pitched hitters inside (he didn't want to hurt them). Maybe if he had, he would have been even better.

The fact that so many great pitchers (hall of famers) aren't even listed just goes to show how lame this thing is. It includes guys who haven't even completed their careers and guys whose careers were good, but hardly HOF worthy. This is stupid.

Didn't see him pitch - greatest numbers of all pitchers ever. Of those that I've seen pitch; Clemens, Martinez, Seaver, Maddux, Carlton, Randy Johnson, Palmer, Marichal, Koufax, Guidry. - check the stats of Koufax & Guidry - very similar. Everyone takes Koufax' best 5 year period, and considers him the greatest. Check out his career (12 years), and put it against Juan Marichal's first twelve years - Marichal beats him in just about every category - w-l Marichal 221 - 108 ; Koufax 165 - 87;.. WHIP Marichal 1.069 - Koufax 1.106 - they pitched in the same era. Marichal's ERA is also better for the first twelve years (Sandy pitched for twelve years) 2.64 - 2.76 -- check it out for yourself.

417 Career Wins - 2nd All-Time, but not following Cy Young is his loses. 2.17 ERA, one of the best ever. 110 SHUTOUTS. Pitchers today would be lucky to get 11 in a career. 12 time 20 game winner, 2 time 30 game winner, 2 time MVP, 3,509 strikeouts which held until Nolan broke it 60 years later, even has 34 saves. 24 Homers as a batter. For the time he pitched his fastball looked faster than Nolan's.

2 Nolan Ryan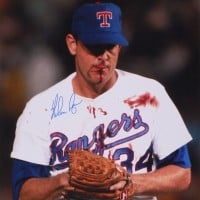 Lynn Nolan Ryan Jr., nicknamed The Ryan Express, is a former Major League Baseball pitcher and a previous chief executive officer of the Texas Rangers. He is currently an executive adviser to the owner of the Houston Astros.
Just go body of work, Nolan Ryan is the greatest pitcher of all-time. He holds 55 major league pitching records. All-time strikeout leader, no-hitters with 7, and allowed fewest hit per nine innings all-time. Ryan was voted #1 in Master Cards pitchers of all-time in 1998.

Critics who are very jealous or just hate Ryan based on his strikeouts or even politics, will point to his win loss record. Ryan pitched on crappy teams. In 1987, Ryan was the ERA leader with an 8-16 record with Astros plus struck out the most, too at 270. So win-loss records are so deceiving.

It cracks me up people even put Sandy Koufax even at Ryan's level. Koufax didn't even have 200 wins and he is the Gale Sayers of pitchers. Enough of the romanticizing of pitchers who had their careers cut short.
As a young Texas Rangers fan, he is one of my favorites by far. He was seriously in his 40S and threw a SWEET no hitter for his 7th. I have over 125 Nolan Ryan cards (Not exagerating) he has over 5,000 strikeouts. EVERYONE was scared of this pitcher since his 1st no hitter. Did great with ALL teams he played with. This guy is WAAAY better than ANY pitcher out there. NO ONE, and I say NO ONE, will be better than Nolan Ryan. Its impossible. People say Cy Young is better, well those people are WRONG. Ya know what? It should just be called the Nolan Ryan award. Haters gonna hate lovers gonna love. It'll be a future change. Rookie cards of this dude are worth 100s if not 1000s if not 10,000s. A signature is worth MILLIONS. To those who say Sandy Koufax is better or Roger Clemens is better, Don't listen to them. Sandy Koufax ended his career with minor injuries, while Nolan Ryan had injuries and never gave up. Roger Clemens took STEROIDS while Nolan didn't. His ERA was legendary. Fine, ...more
Not remotely the greatest. Nowhere close.

Yes, he's the strikeout king. And yes, he was the toughest pitcher to get a hit on. But that ain't the whole story. He walked a ton of batters. Ironically, his high walk rate also contributes to his high strikeout rate. He wasn't going to give a hitter something he could make contact with. Ryan would rather throw a ball than risk giving a hitter something he could reach, even if that meant he had to walk a ton of hitters.
Probably the best because of the longevity of his career. I mean, 27 seasons is pretty insane, especially compared to this modern era where pitchers will go a few years where they are really good, then blow out their arm, have Tommy John surgery, and struggle for a few more years before they fizzle out in the minors. Walter Johnson may be a close second, but you have to consider that his ERA was from a period when baseball was somewhat less offense-heavy.
3
Sandy Koufax
The date was September 9, 1965. The place was Dodger Stadium. The pitcher on the mound that evening for the Dodgers was Sandy Koufax. I remember it so well, even now almost 50 years later, there are times when it seems as it was yesterday, because you see, I was just a 15 year old lad who had the great fortune of sitting in the stands that night with my dad watching the game.

A grand total of 27 Chicago Cubs came to the plate that night, and every single one of them was retired in order that by the greatest pitcher of all time, Sandy Koufax. It was the southpaws first perfect game, but the forth in which he threw a no hitter, breaking the previous all time record of three by Bob Feller. Koufax also set a new all time record of 14 strikeouts by a pitcher hurling a no hitter, a record that to this very day has never been surpassed.

If the legendary Bob Feller believed Koufax was the best there ever was, that's good enough for me too, brother, for you see, on September 9, ...more
You know when a pitcher is great is when the best players cannot hit him. Pete Rose mentioned he was afraid to face him. Willie Mays and Hank Aaron couldn't hit against him. He will not show the best on career statistics because of his shorter career. But for a six year period he was in his prime(61-66), no other pitcher can compete for their best six year period. Koufax was pitching batting practice in about 1980 against the Dodgers before a world series game. This was about 11 years after his retirement. The Dodgers could not hit him and the batting coach asked Koufax to stop throwing batting practice, he was hurting their confidence. In a class by himself.
A fantastic pitcher, who is undoubtedly one of the best pitchers of all time. He probably would have had similar success had he not had to retire. HOWEVER, he did only pitch three years. There are some pitchers who have pitched comparably to Koufax their first three years, and were unable to sustain it afterwards. Aka, Matt Harvey, Johan Santana, Tim Lincecum(Kinda)...And aren't on this list. With more to mention. There is no telling what else Koufax would have accomplished had he stayed in the league... but he didn't, and there are other pitchers(Such as Bob Gibson, Nolan Ryan, Tom Seaver, and Bob Feller) who had similar or better stats, and pitched for a lot longer, and are therefore more reputable for #1. Sandy Koufax without a doubt deserves to be on the list, but with that in mind.
Three time pitching triple crown winner for all of baseball and 3 time Cy young winner for all of baseball and the only pitcher in modern history to strikeout 300 batters after misusing his walks at 307.
Koufax won 25 or more games 3 times in four years and his best season in 1964 was cut short or he would have won 30 games. 4 no hitters in 4 years in a row and a perfect game.
Koufax retired at 30 years old.
No other pitcher is close. During the 60's other pitchers stats are not close, by the way 61 world seris strikeouts and a.095 era.
JP
4
Cy Young
Yes he has the most losses. But he also has 200 more wins than losses. It is amazing how many times he pitched over 400 inings. Pitchers today would never be able to do that. He was the iron man of pitching I don't know how his arm didn't fall off pitching 40 cg in a season. Absolutely a freak of nature
Even among his peers at the time he was the best. Just a freak of nature. If around today would still be at the top. Great control and fantastic speed. Imagine nolan Ryan, Roger Clemens in one person
Cy Young is amazing, as a matter of fact I am related to him, no joke. Best pitcher of all time, in my opinion.
The award for best pitcher of the year is named after him so that tells you how good he was.
5
Randy Johnson
Throwing that hard for that long, enough said. People compare Chapman to Johnson... Johnson was a starter who routinely threw over 100 mph, Chapman is a closer. Johnson still could hit the high 90's during last season he pitched, he was 46 years old! Plus his slider scared everyone, just ask Larry Walker.
His strikeout ratios were absurd. In my opinion, that's how you measure true dominance. I think the Unit is underrated. He was a beast and I'm saying that as a fan of the game and a Dodgers fan. He was an intimidator and we haven't seen one since.
You have to give the benefit of the doubt to the lefties. Its harder to pitch in the majors as a lefty and Randy did better than all lefties and righties of his era.
Randy Johnson had a ridiculous fastball and many people can't do his fastballs speed except Adroldis Chapman. Pedro Martinez can almost make it but not enough.Randy Johnson should be number 3 at least.
6
Tom Seaver
The first player ever to be referred to as "The Franchise", need I say anything more?
Tom terrific lost more 1-0, 2-1 games than any pitcher in history on some bad NY Mets teams...should of won 400 games...
Highest vote percentage to get into Cooperstown. Must I say anything else.
The all American boy with the all American wife. How lucky can one guy get?
7
Greg Maddux
In the book "The All Century Team" an argument is made as to why Greg Maddux was the greatest pitcher of the 20th Century. The author argued that to be the greatest pitcher ever one would need to establish the lowest era amongst his peers for at least 7 years. From 1992-1998 Maddux's era was 2.15, almost 2 runs BELOW the league average. The next closest margin was Walter Johnson! The fact that he did what he did in the steroid era without a blistering fastball and with out a single no hitter to his name is even more impressive. He probably is the all time leader in ground outs and is only one of four pitchers to strike out more than 3,000 and walk less than 1,000 batters in his career. I always learned something watching him pitch. How many players can you say that about? DW
No Question Maddux was an absolute dominate pitcher for the reasons mentioned. I actually believed he did the things stated above. He pitched on brain power. That however does not make him the best Pitcher although I would consider putting him near the top of the list. If I was starting a dream team today, I may pick him first. The only issue I have with Maddux in that the Umpires were in love with him. I don't know why. But a lot of balls were called strikes when he was on the mound. Can't take anything from him but I never really understood why.
Greg Maddux is my cousin and although you may think that my opinion is biased, it honestly is not. I KNOW that he was a phenomenal pitcher since he was a young boy like the child prodigy Mozart was to the piano. I also know his dedication and love for the game. He would have been a pitcher even if it had only paid minimum wage. He didn't do it for the money or fame. He had many offers to endorse products like so many others, but simply wasn't interested in that aspect. He pitched because he was a natural, loved what he did and for excellence in his own personal achievement. Holding the records for the most Cy Young and Golden Glove awards says it all for excellence in his consistency throughout his entire career and not just great feats in certain aspects of pitching over shorter periods of time in a career full of highs and lows. He truly went the distance in excellence during his entire career which is no small feat for a pitcher that very few accomplish. I never expressed this to ...more
My name is daryl steele. I am a huge Braves fan. I also like the Cubs. he played for both. I've never seen any pitcher make a hitter hit the ball where he wanted them to hit it like Maddux. Unreal, at times he was unhittable. my favorite Braves pitcher. I don't know the stats, but I watched plenty of his games and I think he was better than Nolan Ryan, no-hitter or not, his ERA was very impressive for about ten seasons. perhaps his career. Part of the best pitching rotation of the 90's, hands down. R. Johnson and Curt Schilling were good at Arizona, but that is all they had. Maddux, Glavine, Smoltz. Three games every 5 days that you just knew the Braves were gonna win. All three won a Cy Young!
8
Bob Gibson
Great pitcher, but I believe Juan Marichal was better, among others. In fact, I believe that Marichal was the second best pitcher of the early to mid 60s, next to Sandy Koufax and yet he rarely gets recognized. Gibson had one amazing season with a slightly over 1.00 era, but check out his era for the following year. It was over 3.00 and into mediocrity.
Second best picture ever next to the freak cy young. How do you loose nine games with a 1.12 era. He hated everyone who dared to get in the box and face. I believe he would rather been you in the head than allow you to get a hit off of him
Remember great match ups with Fergie Jenkins of the cubs. Typically 1 or 2 to 0. The games took less than 2 hours. They both threw strikes and took little time between pitches. Pure baseball not like the Prima donnas that play today
Gibby's just a beast. When MLB has to alter the game to make it fair for the rest of the league, you know you have left your mark. He's 78 today and could probably still give them 7 strong innings.
9
Christy Matthewson
Can somebody please fix the spelling of Mathewson's name!? The second greatest pitcher of all time is spelled Christy Mathewson.
Mathewson was way better than Nolan Ryan. He tops him in everything but strikeouts. One overlooked aspect of his game is his postseason mastery. He pitched single-handedly won a World Series by pitching 3 shutouts in 5 days! His World Series ERA was 0.97 in 101.2 innings! Sorry Ryan, sorry Koufax, you guys shouldn't be close to Big Six.
How can he be so low. He dominated hitters and had some of the best seaons ever. I can only place him behind Cy Young. Then there's the forgotten greats of the 1800's, such as Pud Galvin and others.
2.13 career ERA, 2 time pitching Triple Crown, 373 wins. No question. He was the first great pitcher and still the best of all time.
10
Pedro Martinez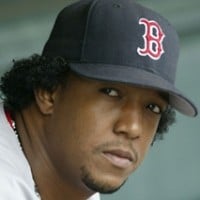 Pedro Jaime Martínez, is a Dominican former professional baseball starting pitcher, who played in Major League Baseball from 1992 to 2009, for five teams - most notably the Boston Red Sox from 1998 to 2004.
Absolute best peak in his prime of any pitcher on this list in the midst of the Selig era which is possibly the toughest time to be a pitcher. This list needs to be shortened and some kind of ranked voting.

Pedro, Clemens, Walter Johnson are the pinnacle
then next tier in no particular order
Alexander, Young, Big Unit, Maddux, Seaver, Mathewson, Grove, Gibson, Koufax, Carlton, Feller, Paige

Valenzuela, Spahn, Lincecum, Ryan don't deserve consideration
Rivera, a one inning reliever hardly deserves mention

I am biased toward high peak rather than sustained nearly great or very good over a long career. I also find it difficult to rank dead-ball, pre-integration pitchers with the rest, though also difficult to ignore the dominance and comparables.
I agree... while you have to take into account that his arm failed him as he got older, you also have to take into account that his ERA was often well below other pitchers of his day, and he man-handled hitters during the heart of the steroid era.

In his prime he was THE best. There are very very few others that you could argue were better.
He has the single lowest WHIP in a season while still pitching 200+ innings, at 0.737... during the steroid era. Most Dominant peak of all time, may not be number one, but Pedro at his peak > All others, he was less consistent than others in his late years but holy cow he was nasty.
Pedro Martinez is the most dominat pitcher I have ever seen. He also has the best fastball in the history of baseball.
The Contenders
11
Lefty Grove
Grove was flat out the best starter ever, definitely of the live ball era. Consider this: his four best years Grove was 104-25; Sandy Koufax was 97-27. Grove's relative ERA was 56% of league average; Koufax ERA was 57% of league ERA over those four year. Grove was 300-140; Koufax was l65-87. After his peak Grove finished his career in Boston with its notorious Green Monster in left field. He won four ERA titles in his last five years pitching there; Sandy Koufax retired
In the time he pitched nobody was better. In his 13 year peak he had a 268-108 won-lost record, nine ERA titles a 164 ERA +.He led the league in strikeouts seven straight year He would have probably won eight or nine Cy Young Awards if it existed. Nolan Ryan did not even win one.
LeftyGrove was probably the best starting pitcher in MLB history. His season in 1931 was near perfection,along with Pedro Martinez in 1999 and Ron Guidry in 1978 prbably the finest yesrs a pitcher ever had. And Grove made it a habit This list is a disgrace Nolan Ryan coud not even carry water for lefty Grove. Total joke. if this is the product of baseball analytics than they are terribly flawed
This list is a disgrace. Nolan is nowhere near number one. He is more like number 75. Grove is the best. Look at his minor league stats. Read bill James
12
Roger Clemens
Somebody said they believe Clemens started doing roids after 220 wins, so they think he should be in the Hall. I disagree. I think the steady drop-off in innings pitched every year from 1991 to 1995 and then the resurgence to over 200 innings in 1996 and beyond shows that he started cheating in 1996. Clemens didn't have 220 wins until sometime during the 1997 season. Even if he hadn't been cheating during some of his 220 wins, there are lots of pitchers with 220 wins who aren't in the Hall of Fame! And there are lots of pitchers who NEVER "started doing roids." By my estimation, Clemens was cheating for at least half of his mlb career, and during more than half of his Cy Young Award years. Clemens sacrificed his reputation and polluted his stats to get money and fame. He does not deserve to be in the Hall of Fame.
Won more Cy Young Awards than any other pitcher
Won MVP award
Third all time in strikeouts
Ninth all time in wins
Shares record for most strikeouts in one game at 20
Led N.L. in ERA at age 40
One of greatest pitchers ever. Called Seaver "The Franchise" Called Roger "The Rocket"
Deserves to be in top 6 pitchers ahead of Seaver, Maddux, and Johnson.
Only on here because if this website is still in here in a few years, decades you know Aaron Carter was the original Justin Bieber, you can even see some similarities with some pictures, music videos.
I believe Clemens started doing roids after 220 something wins, so I believe he should be inducted into the Hall of Fame.
13
Satchel Paige
We can ponder this list all we want but the greatest pitcher has to be Satchel Paige. Every player of the era, pitcher, hitter, white or black said so. We can ponder all we want but the greatest pitcher ever was old Satch.
According to Bob Feller, Satch was the greatest pitcher ever. Bob even admitted that Paige taught him how to pitch when they barnstormed together back in the '30s.
Estimates put his total games pitched at over 2500, 1500 wins, 300 shut-outs, and 55 no-hitters at a time when all great athletes played baseball and little else.
They didn't let him pitch in the Mjor League for mosf of his career. A legend for sure! Arguably the greatest pitcher of all time
14
Grover Cleveland 'Pete' Alexander
Most experts rate him as simply the best ever. If he wasn't the BEST there was never anyone better! Look at his stats! 373 WINS! 90 shutouts! Only exceeded by Johnson!
A great pitcher with as many wins as Christy Mathewson. But Alexander pitched for worse teams. 373 wins. Period.
My dad said he was the best who ever was.
15
Mariano Rivera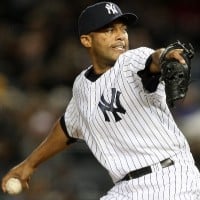 Mariano Rivera is a Panamanian-American former professional baseball pitcher who played 19 seasons in Major League Baseball for the New York Yankees, from 1995 to 2013. Nicknamed "Mo" and "Sandman", he spent most of his career as a relief pitcher and served as the Yankees' closer for 17 seasons.
Best era in the live ball era and with the DH which adds 1/2 a run to your era-he would be even lower that anyone. Lowest WHIP except for addie Joss-dead ball era-no dh. And the 9th inning pitchers face the best hitters (PH) the team can put up. ERA plus-amazing check out those numbers-no one ever even close! Single most dominating pitch in history and no one can throw it like he has! You can argue that a starting pitcher might be more valuable to a team than a releiver or even a closer, but if the question is the best pitcher those stats don't lie. But look at the playoffs and world series and he has been even greater there-walter johnson is the closest and its not that close.
Who else DOMINATED for 19 years? Take ERA+ alone and case is made. Take post-season and the case is made. Take his career stats in all areas ranked against everyone else -- no one else comes close. Done!
I don't rate relievers in the same category as starters. Much harder to start.
Most dominating and most clutch pitcher of all time!
16
Clayton Kershaw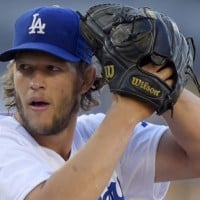 Clayton Edward Kershaw is an American professional baseball pitcher for the Los Angeles Dodgers of Major League Baseball.
He's got a long, long way to go to challenge the legends, but at only 27 years old, with 3 Cy Young's, 4 straight ERA titles, 3 strike out titles, 4 time leader in WHIP, an MVP, a career low 1.71 ERA, etc., he's off to a nice start. As for post-season success, with at least a decade of prime left, he's got plenty of time to prove himself in October. And at 6'4" 220lb, with a durable history, his future durability looks promising.
Are you kidding? 32nd? His stats are probably the best in pitching history better than Koufax he should deserve that #2 Spot right under Cy Yung
What? He's the best pitcher in the whole league and I think ever! Cry Young is before him? Not even in his dreams! This list is BS.
The rankings on this website are absolutely whack-a-doodle.
17
Bob Feller
Definitely in the top 10. First pitcher in modern era with 3 no hitters and missed 4 prime years to serving our country. He was the first major leaguer to volunteer 2 days after Pearl Harbor. Didn't have to enlist. He was the sole support for his family. Probably would of had 4 or 5 career no hitters and 350 wins had he not done so!
Gave up four years of his prime to volunteer the war. And that causes him 300 wins. Bob is the best
Fastest pitch in history at 107.9 MPH, 3 no hitters, and he is awesome sauce
Great pitcher and man
18
Steve Carlton
1972,best season I ever saw, especially considering he pitched for the worst team in baseball. Wickedest slider ever.
You have got be kidding me. You put walter J. In front of carlton here is my 5 list
Sandy koufax
Steve carlton
Nolan ryan
Walter johnson
Satchel page
List is a joke. Seaver better than Carlton? Rivera, a part-time player, higher than Carlton?
Second all-time in wins and strikeouts for lefthanders. First pitcher to win four Cy Young awards.
19
Warren Spahn
I met him in Oklahoma shortly before his passing and I asked the question, what kind of money would you of got pitching in this era, he said quickly the same $100,000 I played for the love of the game. That summed up Warren Spahn, humble and loved his game. The best by all means and all comparisons
363 wins by a lefty! Most in the modern era. Very crafty and found ways to get those wins. He was Greg Maddux before game film. Lost 3 years in WWII by serving his country. Not only the greatest pitcher of all time, but a war hero. People always forget about Spahn.
I like him and the red sox and I use him as my pitcher in MLB the Show 22 and I like how he had over 300 wins and 2,000 strikeouts.
Amazing pitcher. Didn't get his first win until he was 27 and ended up with 363.
20
Justin Verlander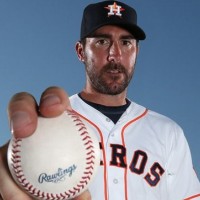 Justin Brooks Verlander is an American professional baseball pitcher for the Houston Astros of Major League Baseball.
Freak of nature. Dude doesn't mess around, and appears to only be getting better with age. Likely the next to 3,000 strikeouts and if he keeps playing the way he is, may have more Ks than innings pitched. HoF for sure.
The Greatest Pitcher ever, Cy Young and MVP both in the same year.
21
Babe Ruth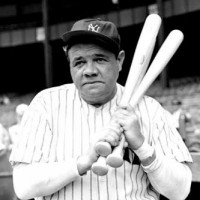 George Herman Ruth Jr., better known as Babe Ruth, was an American professional baseball player whose career in Major League Baseball spanned 22 seasons, from 1914 through 1935.
In Babe Ruth's 1916 season as a pitcher, his record was 23 Wins and 170 Strikeouts, with a 1.75 ERA, 9 Shutouts and 23 Complete Games
Good pitcher, but didn't have many strike outs.
He could've been the greatest pitcher ever.
He's not even a pitcher
22
Tom Glavine
Didn't have the overwhelming fastball to win big in the post season, but neither did Maddux.
Consistency and poise
23
Fernando Valenzuela
Lasorda didn't use this guy properly. He could have lasted years if he wasn't kept in the game as much as he was.
Mediocre pitcher at best.
One of the best
24 Masahiro Tanaka
25
Yu Darvish
Young with lots of games to come. Fastest ever to reach 500 strikeouts. Given time, will be the BEST.
This guy belongs in the minors. Probably AA. Not sure if he can win a game at that level.
Will be one of the best
PSearch List