Top Ten Best Acting Performances from Harry Potter Movies
Something wonderful about the Harry Potter film adaptations is the consistent and surprisingly conflict-less cast. For an entire decade and a half, the series has kept a solid cast (save the unfortunate death of Richard Harris.). I decided to look back at some of the best acting performances in the Harry Potter films.

The Top Ten

1 Alan Rickman - Severus Snape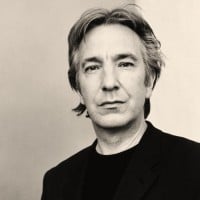 Alan Sidney Patrick Rickman (February 21st 1946 - Janurary 14th 2016) was an English actor and director known for playing a variety of roles on stage and screen, most notably Severus Snape in the Harry Potter series and Hans Gruber in Die Hard. He passed away of pancreatic cancer in 2016
Alan Rickman has always been of one of my favorite actors in the film industry.
By only rarely letting us in on what he feels, Rickman involves the audience in this mystery, prompting them to do just as much speculation as the main characters do. And even though the series on the page has ended, Rickman is certain to maintain that doubt to the very end.
He really has the ability to demonstrate all of Severus Snape. Love the guy. R.I.P Alan Rickman
2
Helena Bonham Carter - Bellatrix Lestrange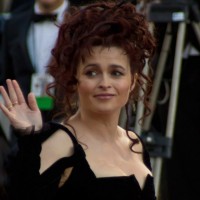 Helena Bonham Carter was a great at her part in playing Bellatrix she really brought the character that was in the book to a whole different level.
Acting so good that I hated her, Haha!
3
Ralph Fiennes - Voldemort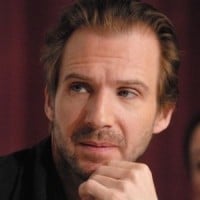 Ralph Nathaniel Twisleton-Wykeham-Fiennes (born 22 December 1962) is an English actor, director and producer. A noted Shakespeare interpreter, he first achieved success onstage at the Royal National Theatre.

Fiennes' portrayal of Nazi war criminal Amon Göth in Schindler's List (1993) earned him nominations for the Academy Award for Best Supporting Actor and the Golden Globe Award for Best Supporting Actor, and he won the BAFTA Award for Best Actor in a Supporting Role. His performance as Count Almásy in The English Patient (1996) garnered him a second Academy Award nomination, for Best Actor, as well as BAFTA and Golden Globe nominations. ...read more.
4
Gary Oldman - Sirius Black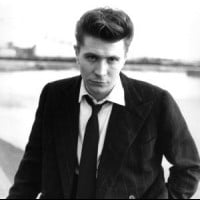 Gary Leonard Oldman is an English actor, filmmaker, musician, and author. Renowned for his "big" acting style, Oldman is one of the most celebrated thespians of his generation, with a diverse career encompassing theatre, film, and television. He has received a Golden Globe award and an Academy Award: best leading actor as Winston Churchill in the historical war drama Darkest Hour.
Gary Oldman as Sirius Black might just be the smartest piece of casting in all of Harry Potter cinema. Who better really to play both hero and villain in the same series?
Come on it's Gary Oldman. He's always a fantastic actor that does well in most of the movies he appears in.
How can you have a complaint with Gary?
I think it's a fact that he was completely unrecognisable?
*applause*
5
Maggie Smith - Minerva McGonagall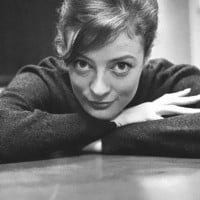 Dame Margaret Natalie "Maggie" Smith is an English actress. She has had an extensive, varied career on stage, film, and television, spanning over 66 years. Smith has appeared in over 50 films, and is one of Britain's most recognizable actresses.
6
Emma Watson - Hermione Granger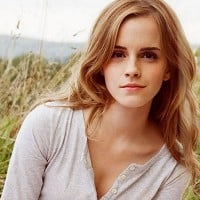 Emma Charlotte Duerre Watson is a British actress, model, and activist. Born in Paris and brought up in Oxfordshire, Watson attended the Dragon School as a child and trained as an actress at the Oxford branch of Stagecoach Theatre Arts.
Her acting cannot be compared to the great acting of Helen Bohem Cater or Rupert Grint or Jason Isaacs or Jasan Isaacs. People are voting for her because she was a pretty Hermione. This is foolishness. You're supposed to vote because she is good at acting not because you had a crush on her growing up. She is one of the worst actresses. Always uses her eyebrows too much for every scene, is wooden and over delivers her lines.
She is just amazing!
Thank you very much
7
Robbie Coltrane - Rubeus Hagrid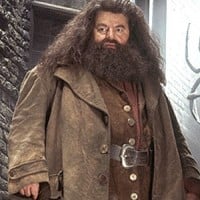 Robbie Coltrane (March 30, 1950 - October 14, 2022) was a Scottish actor best known for playing the character Rubeus Hagrid in the Harry Potter film franchise based off the book series by J.K. Rowling.
Rubeus Hagrid is a vital character in the Harry Potter series. Serving to explain the essentials of the wizard universe to both Harry and the audience, Hagrid is that nonchalant guide who knows everyone. As Harry, Hermione and Ron regularly visit Hagrid throughout the series, he becomes their first straightforward, honest role model.
8
Daniel Radcliffe - Harry Potter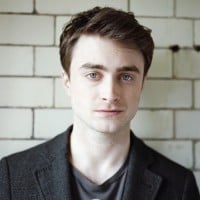 Daniel Jacob Radcliffe is an English actor who rose to prominence as the title character in the Harry Potter film series.
His performance has been more then perfect, but he as also grown considerably from where he started. Honestly, out of all the young stars, I look forward most to what Radcliffe will do next, as I do believe he has star power in the making.
He made me think Hogwarts was real!
Radcliffe expressed his character so thoroughly and well, and his acting is still progressing to this day! I love how he just gets better and better! Awfully great!
9 Imelda Staunton - Dolores Umbridge
10
David Thewlis - Remus Lupin
Why does everyone forget his performance? :O
The Contenders
11
Richard Harris - Albus Dumbledore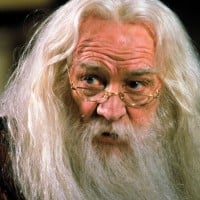 Richard Harris was a British television writer, most active from the early 1960s to the mid-1990s. He writes primarily for the crime and detective genres, having contributed episodes of series like The Avengers, The Saint, The Sweeney, Armchair Mystery Theatre, and Target.
R I P Richard Harris we missed him so.
12 Michael Gambon - Albus Dumbledore
13 Brendan Gleeson - Alastor "Mad-Eye" Moody
14
Rupert Grint - Ron Weasley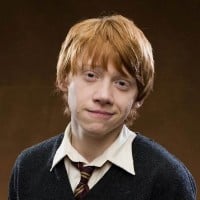 Rupert Alexander Lloyd Grint is an English actor who rose to prominence playing Ron Weasley, one of the three main characters in the Harry Potter film series.
15 Tom Felton - Draco Malfoy
16
Evanna Lynch - Luna Lovegood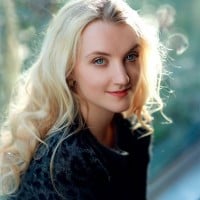 Evanna Patricia Lynch is an Irish actress and model. She rose to prominence for her portrayal of Luna Lovegood in the Harry Potter film series, appearing in four films and their tie-in video games.
Evanna was brilliant! She fit perfectly with the character! The dreamlike quality, oddities, etc.
17 Jason Isaacs - Lucius Malfoy
18
Kenneth Branagh - Gilderoy Lockhart
Even though no offense (its in the eye of the beholder also) he didn't play the heartthrob Lockhart that was in the lines of the books Kenneth was brilliant and hilarious.
Best thing about Chamber of Secrets in my opinion. He is hilarious!
19 Emma Thompson - Sybill Trelawney
20
Jim Broadbent - Horace Slughorn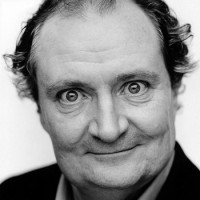 21
Matthew Lewis - Neville Longbotton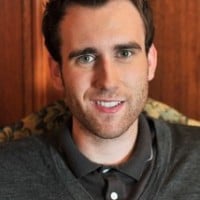 Matthew David Lewis is an English film, television and stage actor, best known for playing Neville Longbottom in the Harry Potter films, Jamie Bradley in The Syndicate and Corporal Gordon "Towerblock" House in the BBC Three comedy drama Bluestone 42.
22 David Bradley - Argus Filch
23 Bonnie Wright - Ginny Weasley
24
David Tennant - Barty Crouch, Jr.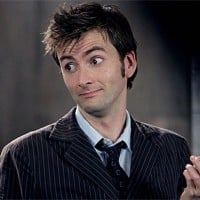 David Tennant is a Scottish actor known for his roles as the Tenth Doctor in the British television series Doctor Who, Alec Hardy in Broadchurch, Giacomo Casanova in the TV serial Casanova, Kilgrave in Jessica Jones, and Barty Crouch, Jr. in the Harry Potter movie series.
25 Bill Nighy - Rufus Scrimgeour
PSearch List