Hottest Male Country Singers
A list of the top ten handsomest male Hunks who sing country Western Music. Yeeehaaaw!!
The Top Ten
1
Blake Shelton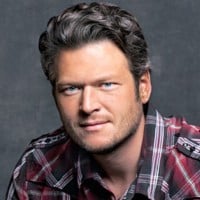 Blake Tollison Shelton is an American country singer and television personality. In 2001, he made his debut with the single "Austin".
He is absolutely cute! 1
He's just cute
He is sexy
SEXY
120 Comments
2
Luke Bryan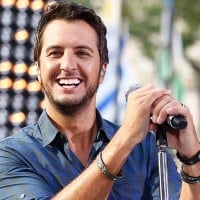 Thomas Luther Bryan, known professionally as Luke Bryan, is an American country music singer and songwriter.
I love your songs there the best
Out of all the men I have seen Luke is the hottest. He has the voice of an angel and the best smile I have ever seen!
I like my country sininger because it guy thing
#ahhhI love you Luke Bryan
71 Comments
3
Jason Aldean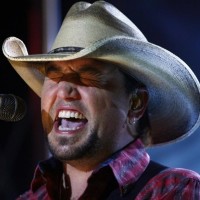 HE IS THE HOTTEST, BEST COUNTRY SINGER IN THE WHOLE DANG WORLD! I LOVE JASON ALDEAN!
HE is awesome singer, and easy on the eyes
LOVE THEM Georgia BOYS! His voice rocks too! Awesome artist with great taste in jeans.. Yummy! Absolutely awesome... (just needs to tell his drummer to shut his mouth when he plays)
Jason is the best country singer ever and the hottest if you don't agree then I don't know what's wrong with you he is the best best best best! I love you Jason! He has a beautiful voice that no one can beat!
23 Comments
4
Brad Paisley
I love Brad Paisley, in my humble opinion he can only be the best. Jason Aldean is good too, but Brad is pretty awesome. I totally love his song, "This is Country Music. " He's a pretty awesome guy.
He has the voice of an angel and eyes that melt my heart, but his personality is the real winner. He has a fabulous sense of humor and he takes his marriage seriously and you don't often find a hot man like that nowadays.
Brad Paisley all the way for sure is he the hottest male country artist he is the best and the best at guitar like no word of a lie its true he is I meat him and he is also very real and honest and very funny! PAisley fan forever
Love brad paisley one of my favorite country singers
8 Comments
5
Rodney Atkins
He is so good looking and has a great voice.
His body melts me yummm...
6
Deirks Bentley
Amazing eyes & person
This guy has it made in the shade. Handsome gentleman. I'd screw him any day
Look at his blue eyes and listen to his deep voice...
Smokin hot! Looks way better than Jason Aldean!
8 Comments
7
Chris Young
He is so georgeous has an amazing voice he is just all around yummy
He has a really good smile and is super cute he messaged me on instagram saying there are many stories in a soul and I want u to be my last but he is older than me by a lot so I said no thanks but his pick up lines are so cute. He is 32 years old
He is the man. Hotter than a pistol
Chris Young is so gorgeous! His eyes are so beautiful! He has an amazing voice as well! I don't see how this man hasn't completely blown up the country scene! Love love love Chris Young!
3 Comments
8
George Strait
George, Is the best male country artist, easy to sing with, easy on the eyes, clean cut, beautiful smile looks great in his Levi's, and true to his wife just love him period, with over 50 number ones he should be at the top of every list
Oh this male singer is deffinitely rated the winner of this list. He is all that and more. He really should be at the top of the list.
He has always been the hottest, he is currently the hottest and he will ALWAYS be the hottest!
He is so old and ugly he may appeal to an older audience like my grandmother
11 Comments
9
Billy Currington
Why is Billy Currington only a contender?! I agree with Jason and George and even Luke and Blake. But no way Keith Urban is sexier than Billy. Have you SEEN the "Must be Doing Something Right" video? Hot hot hot!
Yes I have seen the video and Keith Urban is sexy and Billy is to.
He is cute with that curly hair!
He is so cute!
2 Comments
10
Keith Urban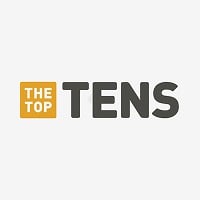 Keith Lionel Urban is a New Zealand born Australian country musician. In 1991, he released a self-titled debut album and charted four singles in Australia before moving to the United States the following year.
MAJOR HOTTIE!
Keith Urban should be number one! Oh I love the way he holds the guitar!
Keith Urban is just the best looking guy of all time, even better than the guys in that vampire movie twilight haha I wanna marry Keith Urban
Keith Urban has been my Idol since I was about 10 years old. I first heard his song "You'll Think of Me" and fell in love. As I got older I discovered his Australian like accent and more of his songs. He is my absolute favorite singer of all and hopefully one day I'll be able to see him live.
15 Comments
The Contenders
11
Tim Mcgraw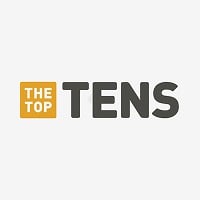 Samuel Timothy "Tim" McGraw is an American singer, songwriter and actor. He has been married to singer Faith Hill since 1996, and is the son of the late baseball player Tug McGraw. McGraw has released fourteen studio albums.
Tim is classic example of a gentleman and he's handsomely hot. It's also great that he has great music and a stunning wife with great music. I hope to see them in concert someday.
He is awesome!
I think he is hot because he really handsome in the sunlight
He has a very good heart. He is also a very open singer! No one can compare themselves to this man right here! I love you Tim Mcgraw!
9 Comments
12
Hunter Hayes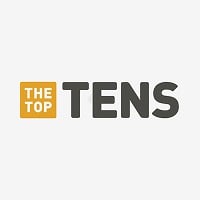 Hunter Easton Hayes (born September 9, 1991) is an American country music singer, songwriter, and multi-instrumentalist. He is proficient at more than thirty instruments and is signed to Atlantic Records Nashville.
He is super hot
He's super HOT
Hunter Hayes is so cute! My friend and I both have a crush on him.. Even though we're 10 and he's 25.. My friend doesn't even listen to country music! I don't know how Blake made #1.. Hunter should be there.. Shelton and Lambert made a pretty good couple, but Hayes and Lambert would probably make a better one.. Even though Lambert's 33.. Lol
Hunter hayes is definitely the hottest of them all... Come on people. Click that vote button next to his name. You know you want to!
17 Comments
13
Robin Ariel Ross St. Claire Holgate
This man can Rock out the Country Music with the Best Top Five in Country Music Today, Ya All Need to put this man on Stage and maybe a recording Studio, I seen over 700 of his covers in the past three years and I have listened to at least ten Decent Original Songs. This entertainer Rocks
Robin Ariel Holgate even with a wrongful conviction against him convicted of a horrible crime he did not commit has still managed to stay in the forefront of online music and continues to put out such songs as "Send me to Heaven or Send me to Hell", "Exile", "Perjury", "Wanted Man", "Amos Chapter5", "First Fan in Yucatan", "Fun In the Sun", "The Broken Twitter Song" and many more. God Bless all his FANS
Watch this man Perform, He doesn;t use backing tracks and Plays Guitar, Wonderful Performance each Song whether it's a Cover or Original, This man Rocks Great Entertainer and still growing online. God Bless all his Fans and Fan Clubs
Robin Ariel Ross St Claire Holgate is Sweeping the Net, on over 100,000 websites and millions of viewers in 2 short years has gone from 0 of Fans to Thousands
14 Comments
14
Brantley Gilbert
He sings like an angel! I love his music...he should be the number one overall!
I love him so much he is my number one always he should be number one he is way better then luke bryan. And his songs are my favorite.
THE VERY BEST ON THIS LIST
He is the most badass singer that ever open his mouth
11 Comments
15
Kenny Chesney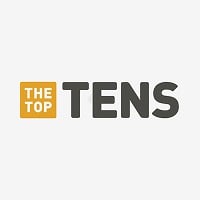 Kenneth Arnold "Kenny" Chesney is an American country singer and songwriter. He has recorded 20 albums, 14 of which have been certified gold or higher by the RIAA.
Nobody has a better "Summertime" without Kenny Chesney! He is so awesome. There is only one song I don't like
Obsessed with kenny! Best ass in the world! Love all his song!
This guy should be at the tippy top of the list.
Nice bod, adorable smile
1 Comment
16
Scotty McCreery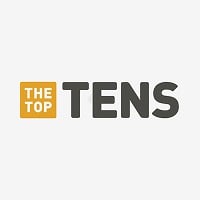 Scott Cooke McCreery is an American country music singer. He is also known for winning the tenth season of American Idol on May 25, 2011.
Oh yes he is hotter than all the rest on this list by 101%
Love him...
17
Brett Eldredge
He is an amazing singer and so hot just look at Luke Bryan I know he's #1 but he shouldn't be look at this guy he's just so so awesome. And how could Blake and Jason be #2 and #3 like really come on look at this adorable guy. Brett I've seen you in one of your concert even though I was there to see someone else but still your just a great singer don't let this down by Luke your a amazing person alright don't listening to these people sing your heart out. I love you so much. Okay? Sing your heart out. I would love to meet you. Put some songs out and sing out loud like you would to your mom. If that makes you feel better. I'm writing this much because your an amazing singer and Luke Jason and Blake are great singers too but your out of this world.
Definitely shouldn't be #24, you are by far my favorite singer on top of the fact your sexy as hell gives something to look at while listening to your songs. I agree how in this world is he single? - beccablue12
Sexiest man alive not just in country music!
He can sing country right into ol blue eyes
5 Comments
18
Thomas Rhett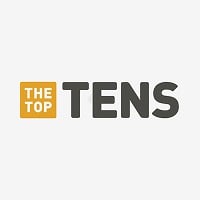 Thomas Rhett Akins, Jr., is an American country music singer and songwriter. His father is the singer Rhett Akins. Rhett has released three studio albums for Big Machine Records' Valory Music imprint: It Goes Like This, Tangled Up, and Life Changes.
He is so handsome he cares for his fans all of the time his new album is out now yay I'm meeting this singer October 5 in Orlando Florida
He has a kind heart. He cares about his wife and kids. He's an amazing singer. He should be #1
He's the hottest on this list, he doesn't care what poeple think and is the sweetest person around. He is a great dad and he has already adopted a adorable little girl from uganda, and a has a sweet biological daughter.
He should be top 1
11 Comments
19
Dustin Lynch
I love his songs.
He is so hot!
He deserves #1!
Me and my cousin think he is hotter and than then anybody in the world
2 Comments
20
Brett Young
My favorite!
He is Great, and his songs are terrific.Also he looks like my grandson Eric, who is my favorite,
21
Toby Keith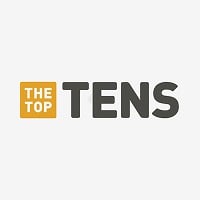 Toby Keith Covel, known professionally as Toby Keith, is an American country music singer, songwriter, record producer, entrepreneur and actor.
Toby Keith is a very nice an generous guy, down to earth guy, love his songs, he is a good dad, clean cut man,
Toby Keith is Awesome!
Hrs like wine... so much better with time
I love Toby's music, he is a down to earth Okie man, who could ask for more.
22
Josh Turner
Absolutely a handsome man with a unbelievable low voice. Who can say he or she don't like him?
Great
I first look At him I thought he was 25 then my aunt told me he was 37 I'm so shocked he looks so young but he still very handsome I'm 13 so I'm a little too young
Like rolling around on a velvet blanket in front of a roaring fire!
2 Comments
23
Eric Church
Why is he #26? ges definitely number MF #1
I love him so much and he rock!
He's kinda cute, when he had his long hair. Beautiful Carolina Brown Eyes, that mischief grin, ya never know. That hat, the shades! Awww... to LIVE for.I'm gonna be like him someday.
So adorable and talented u y'all are freakazoids
1 Comment
24
Sam Hunt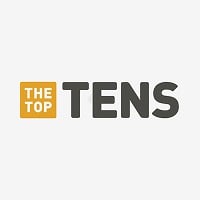 Sam Lowry Hunt is an American singer and songwriter. Born in Cedartown, Georgia, Hunt played football in his high school and college years and once attempted to pursue a professional sports career before signing with MCA Nashville in 2014.
Wrong
Hottest man alive for real total package if u don't like him you are a rip don't worry he is to good for yaw any way
He's from heaven. There's no denying it. It's as though the angels lowered him down from the sky for us. He's so hot
He is adorable so talented and everyone loves him
14 Comments
25
Kane Brown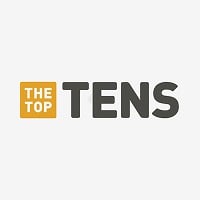 He is humble
Amazing voice
Great song writer
#1 hottie
He is so gorgeous
He is so cute
He's a babe
26
Tracy Poling
His teeth are rotten as hell but man can he sing. I bet he could kill an audience with his bad breath
He looks like a big swamp rat but his eyes are gorgeous
I want to screw his brains out
27 Tracy Byrd
28
Jake Owen
I love him
He's cute now that he cut his hair
I mean HIS FACE!
29
Easton Corbin
Such a little backwoods hottie!
He's a great singer. and a hot guy.
Hunk
30
Cole Swindell
He is a great song writer and singer. Not to mention he has the looks and sex appeal.
He is a man with a lot of heart and soul
HE IS THE MAN OF MY DREAMS
31
Chase Rice
He is the absolute hottest country boy out there. His music is REALLY good but it's just not on regular radio but if u haven't seen him Google image right know:)!
He's so hot
32
Justin Moore
Raise this up please? Thank you - Icegirl119
33
George Strait Jr.
He's not as hot as Sam hunt but he's second place In my opinion. He deserves a place on this page
He's not as hot as Sam hunt but he's second place in my opinion. Love him.😘
34
Kip Moore
yes
Absolutely gorgeous, blue eyes anyone would kill to look into, arms that have more curves then beyonce and a voice of an husky angel
Best voice I have heard in a really long while!
His smile melts me
2 Comments
35
Chuck Wicks
Hot, Hot, Hot, Nothing more to say that would top that.. Who could say No to that man!
Yes, Chuck... You can be number one.
36
Charles Kelley
He is funny as hell and looks so damn good!
37
Lee Brice
Love his duet with Carly Pearce, I Hope You're Happy Now. I love the song sooo much.
Hot little number
In my opinion the hottest guy ever! Love Lee Brice!
38 Brian Kelley
39
Cash Campbell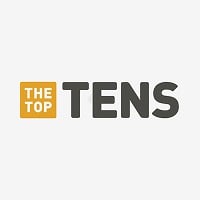 Hotty with a boddy ammirite
40
Johnny Cash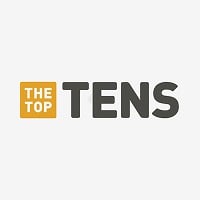 John R. "Johnny" Cash (1932-2003) was an American singer-songwriter, guitarist, actor, and author, who was widely considered one of the most influential musicians of the 20th century and one of the best-selling music artists of all time, having sold more than 90 million records worldwide. He died of ...read more.
41 Dierks Bentley
42
Chris Lane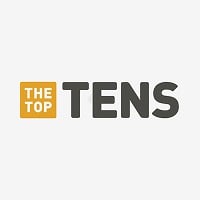 My wife has a crush on him
He's hot lol!
43
Tyler Hubbard
He is my favorite singer by a long shot! I could be his mom but he is still my vote
Hot stuff so cute. He should be number 1
44
Corey Kent White
He is so hot. I remember watching him on The Voice season 8. My favorite performance he did was during the knockout round when he sang "Live Like You Were Dying" by Tim McGraw. He looks so hot during this performance. Y'all should really check that performance out. All of them are great though.
45
Dylan Scott
Dylan Scott is the cutest ever! <3 so hot
46
Frankie Ballard
Love his hair and how he sings😍
47 Brett Kissel
48 Tony Jackson
49 Granger Smith
50 Lukas Nelson
PSearch List
Related Lists

Top Ten Hottest Male Country Singers of 2018

Top Ten Hottest Male Country Singers of 2014

Best Male Country Singers of All Time

Top 10 Country Songs by Male Singers

Top Ten Best Songs by Male Classic Country Singers
List StatsUpdated 19 Jul 2019
2,000 votes
51 listings
9 years, 85 days old

Top Remixes
1. Luke Bryan
2. Jason Aldean
3. Blake Shelton

CarlyEllen
Error Reporting
See a factual error in these listings? Report it
here
.