Best Nvidia Graphics Card Manufacturers
This is a List of the Best Graphics Card Manufacturers for Nivida Geforce Graphics Cards. This is based on build Quality, Overclocking Capacity, Cooling Capability and Support. I Have had Experience For Some of These Brands but not All, also these are just my experiences, So Leave your vote and state 'why' you voted for the specific brand.

The Top Ten

1 EVGA

In My Experience, Great Build Quality, Great Overclocks, Very Quiet and Amazing Technical Support. Their best part is their Step-Up Program: This means If a New Nivida GPU comes out 3 months after your purchase you can trade your current graphics card in and get the latest one E.G. If I buy a GTX 770 a month before Maxwell releases to Stores, I could trade it in and Recieve a (for example) GTX 860. The Reason I originally voted EVGA number 1 is Because It ticks all the boxes.

EVGA is the best, sleek, cool, and fast, if you are looking for Overclocking, EVGA is the best in it in my opinion, it's super quiet, and the costumer service is amazing

2 Asus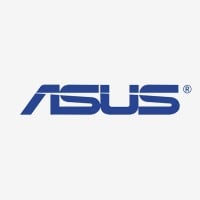 ASUSTeK Computer Inc., (stylized as ΛSUS) is a Taiwanese multinational computer hardware and electronics company headquartered in Beitou District, Taipei, Taiwan.
I've only had ASUS and Gigabyte GPU's and liked the ASUS better by far, no question about it. I now have 2 SLI Gigabyte 1070 ti GPUs, replacing 1 ASUS Strix 1070. M. The only RGB I have control over is GIGABYTE in a bold lame font and no color control over the RGB Bridge. My ASUS build had a terrific RGB look, I loved how it looked. It doesn't have a stupid brand name in bold font screaming like an advertisement at me. I'm not going to say much about the functionality, the Gigabytes overclock better, great in fact compared to the ASUS... BUT I just can't get over how stupid these Gigabyte cards look, they ruin the look of my computer. Is it even mine now, or is it just a big flashing/breathing advertisement? So yeah, the Gigabytes performed better, but I have to say I liked ASUS better because of how much better it looked- ASUS looked SO much better than Gigabyte that I have to vote ASUS. If it were not so terrible looking, I might say Gigabyte but the absolute lameness RGB just ruins ...more
Best Build Quality for a Cooler, Good Warranty, Solid Overclocks. If you want the best quality Asus is for you.
3
MSI
The Most Quietest Aftermarket Coolers you will every come across. The TwinFrozr Coolers will make you forget the card is running. However this Comes at a Price, The Current Gen TwinFrozr Coolers Provide No Memory overclock. Also my GTX 760 came with no SLI bridge which was disappointing. And customer services took very long to answer and constantly put me on hold, The Issue was fixed however. Which is Great.
I have an MSI GeForce RTX 3060 GAMING, and from what I can tell you, it has some really great heatsink temperatures.
4
Gigabyte
This was close to overtaking Asus. Amazing Value for Money, Great Cooler, Good Overclocks. However their Aftermarket Coolers are on the Louder Sides.
5 Palit
6
Zotac
My favorite is actually Gigabyte, second is Zotac but this doesn't deserve to be here. At least 5.
7 Galaxy
8 PNY
9
Sapphire
Sapphire is the best AMD card I had but that was a long time ago. The best card ever was a Matrox and that was an even longer time ago.
10 Galax
The Contenders
11
Nvidia
Founders Edition cards look amazing!
Technically Nvidia would be a graphics card manufacturer too (Founder's Edition)
12 Inno3D
13 Colorful
14 Reference Nvidia Coolers
15
Gainward
I don't even understand how Gainward is not top 3, let alone not even on the list. Seriously, this company delivers serious quality, their cards have impressive lifetime and performance.
16 Forsa
17 Titan Z
18 KFA2
19 Axle
BAdd New Item