Top Ten Best Male Rock Singers
walter34
The Top Ten
1
Freddie Mercury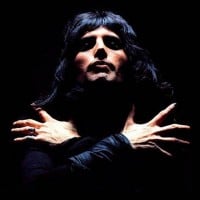 Freddie Mercury (born Farrokh Bulsara, 5th September 1946 - 24th November 1991) was a Zanzibari-born British singer of Indian descent, songwriter and record producer, known as the lead vocalist and songwriter of the British rock band Queen. He also became known for his flamboyant stage persona and four-octave ...read more.
Freddie Mercury. The best voice in the world. He can't be compared.

And a living one, I'd say Chester Bennington.
I grew up with Freddie and Queen. I own every CD and never get sick of them. His voice has the most altruistic and passionate power that is humanly possible and then his range takes it miles higher. His vocals turn Queen's music into a beautiful pristine mountain that will never be conquered by any other band. Not ever. Who Wants To Live Forever? You will, Freddie, always.
Singer of the singers, band of the bands.
Pure awesomeness! You can't compare Freddie to any other rock singers, he is
THE BEST
No one will ever compare to Freddie. He hit the highest highs and then could belt out a graveling sound for a rock song.
I Want It All is a good example of his graveling tone. Stone Cold Crazy Live at the Rainbow was a great live rock performance. Then turn around and listen to The Show Must Go On and wonder how one person can be so diverse! He was truly an icon who had a special gift of the best voice most of us have ever heard. Even better live which cannot be said about anyone else!
298 Comments
2
Robert Plant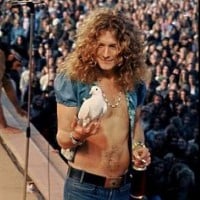 Robert Anthony Plant (born 20 August 1948) is an English musician, singer, and songwriter best known as the lead singer and lyricist of the rock band Led Zeppelin.
Play 'Kashmir' loud.

Robert Plant's ungodly wail will make the hairs on your neck stand up and your girlfriend's pants fall down.

That's it.
Chris Cornell #1 Robert Plant #2 and what about Jon Anderson of YES- anyone remember him? - rockgods10
This guy had a range that Page's guitar struggled to reach! All in tune with harmony and without screeching like some others. (You know who they are). Or nasally (look above). Still voted best male vocalist ever in most polls. Just not this one! I guess radio play influenced this poll.
What ROBERT PLANT IS 8TH ON THIS LIST! No one can compare to his talent - Plant is the most versatile rock vocalist in the history of rock n roll! Have you ever heard of a transition from quiet and calm to an absolutely ecstatic screech in stairway to heaven? Mercury can't touch him. Axl Rose can't touch him. Hetfield shouldn't even be in the top 10 never mind the top two. And have no clue what all these modern rock vocalists are doing up there they simply cannot compare to Plant! - edwardbangala
The same thing what you did say about Plant, I can say about Freddie. Plant can't touch him, simply that's why he is the winner
Robert and freddie are in their own league compared to others
117 Comments
3
Axl Rose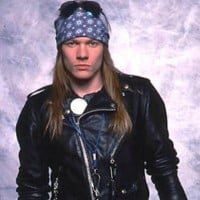 William Bruce Rose Jr., better known as 'Axl Rose', is an American singer born on February 6, 1962, in Lafayette, Indiana. He Is the founder and lead singer of the hard rock band Guns N' Roses. He is a celebrated but controversial figure in the world of rock.
Axl has the biggest vocal range in rock music, basically, even an octave or so wider than Freddie's. Despite the fact that Freddie had better control of his voice, Axl sings with such a reckless passion that makes his vocals so outstanding, going from a depressing whisper to a sweet and soft singing to a crazy angry scream that cannot be copied. He might not steal Freddie's crown, especially not considering that Freddie was his idol and inspiration to love rock music, but he certainly deserves to be higher up on this list.
The greatest
he sucks
just great
91 Comments
4
Bruce Dickinson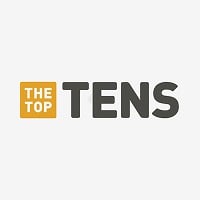 Paul Bruce Dickinson, known professionally as Bruce Dickinson, is an English musician, airline pilot, and broadcaster. He is most well known for being the lead singer in heavy metal band Iron Maiden and his solo career.
Great studio singer, great live singer. Just saw Iron Maiden, August 2019 and he was great as always, as well as the rest of the band. The best!
Bruce Dickinson has a plethora of wide ranging vocals - highest to the lowest, sharpest to lengthened. I have heard many songs by Iron Maiden, however I am amazed by his singing in Hallowed Be Thy Name, Aces High, Powerslave, Run to the Hills, Rime of the Ancient Mariner. I believe Bruce Dickinson is well placed among the top 10 of all time rock and heavy metal vocalists.
He should be first on the list... I mean just listen to their top songs-Dance of Death, Hallowed be thy name, Fear of the Dark, TROOPER and those are just some of the examples of how Bruce is THE BEST
The best. What the hell is that L.P. guy even doing in this list
58 Comments
5
Ronnie James Dio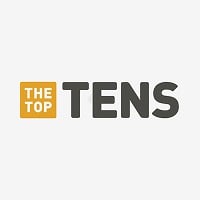 Ronnie James Dio (born Ronald James Padavona; July 10, 1942 – May 16, 2010) was an American heavy metal singer, songwriter and musician. He fronted and/or founded numerous groups including Elf, Rainbow, Black Sabbath, Dio and Heaven & Hell. He is credited with popularizing the "metal horns" hand gesture ...read more.
There is simply nobody better
You know why Ozzy is only the Prince of Darkness? because Dio was the king of Darkness
Ronnie James Dio truly a Rainbow in the Dark, a real class act, forever in our hearts, Rest in Peace.
Just Listen...If you are true to yourself with preferences aside...Ronnie James Dio surpasses all on this list...5 decades of mind blowing vocals is why so few bands wish to cover his material...Other vocalists don't even come close
41 Comments
6
Chester Bennington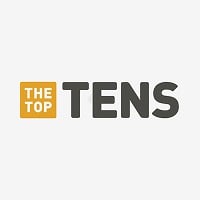 Chester Charles Bennington (March 20th, 1976 - July 20th, 2017) was an American musician, singer, songwriter and actor, best known for being the lead singer of Linkin Park. He also participated in side projects like Julien K and Dead By Sunrise. He committed suicide in 2017 after a period of depression. ...read more.
Chester has his screams and his soft voice too. He is awesome. He sings very well in linkin park. But he was not even supposed to be in this band because he replaced a guy named mark wakefield. But mark wakefield leaved the band without knowing that after ten yrs (now) it would become so famous
Chester has by far the best screams and such a great vocal range. He can easily display his talent live flawlessly. He has such a unique voice that cant be immitated. Especially his aggression in his singing. Some of the vocalists dont even deserve to be on this list. But chester is by far the best.
He has got a gift... Amazing voice and strength... This unique singer has the capacity to scream very effectively... Numb, from the inside, in the end are the ultimate songs forever... CB is the best...
Chester has one of the best voices out there. His screams are amazing, something no one can repeat. Yet at the same time, he has one of the softest, most beautiful voices ever. His amazing vocals bring chills in listening to tracks on which he sings. Upon auditioning for Linkin Park, another guy just left after he heard Bennington sing, he knew he was that great. And his bandmate, Mike Shinoda says that Chester has one of the best voices out there; not just because he is in the same band with him, but he would challenge someone else to sing the things he does, as well as he does and his certain no one else could do it all. It is true, Chester Bennington has a very versatile voice and has amazing talent.
338 Comments
7
Steve Perry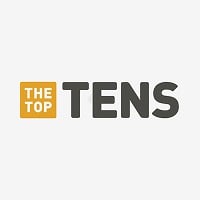 Stephen Ray "Steve" Perry is an American singer, songwriter, and record producer. He is known as the lead singer of the rock band Journey during their most commercially successful periods from 1977 to 1987 and again from 1995 to 1998.
JOURNEY=BEST

That's all I had to say. (Journey mega-fan here and I was born in just 2009. Thank God that my parents made sure I wasn't brainwashed by modern crap.) He should be #1. Then Freddie Mercury. (I'm also a Queen mega-fan, but I like Journey better.)
Steve Perry was a true premiere vocalist in his prime. His phrasing was perfect and he had so much control of his voice. He had a soft lower range that could explode with passion into his upper range and could hold a note like magic. The amazing thing to me was his durability through out his tenure in Journey. Their touring schedule was insane and this guy delivered night after night. I remember seeing him solo back in 1994 and he still went for the finish on "Faithfully" and hit it perfectly. Even as he matured, his voice aged but he still had that incredible range. When Journey reunited and recorded "When You Love A Woman", it was apparent that his voice had aged, but it still flowed so brilliantly through that song. With Perry being 62 years old now and dealing with various health issues, I have no idea what his voice sounds like now. But that being said, when people today discuss great voices and vocal performances, Perry is often the standard by which others are judged and ...more
Incredible range, power and real soul. An outstanding performer.
Having seen him live in his prime, I will forever list him as the G.O.A.T! No one compares. I am a fan of neatly every voice on this list, but Steve is pure perfection!
241 Comments
8
Steven Tyler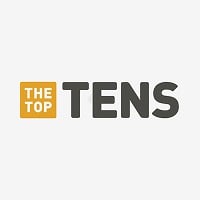 Steven Tyler is an American singer-songwriter, multi-instrumentalist, and former television music competition judge, best known as the lead singer of the Boston-based rock band Aerosmith, in which he also plays the harmonica, and occasional piano and percussion.
He should've been at top 3, I mean seriously, his Vocal Range and Power is outstanding.
Okay I see this list, and see kurt cobain, well yes he is amazing, but he should never, ever be anywhere near above steven tyler, seriously, who could do that? Stevens range melody and pure stage presence destroy kurt, now don't get me wrong nirvana is my favorite band, but go on YouTube and watch aerosmith live, an not just tone or two songs, spend a na hour or two on there watching them live, then come back and tell me steven tyler shouldn't be in the top 5 at least. I dare you.
Steve Tyler can go from sounding contemporary like any other singer to unnaturally powerful screams from Hell. - UltraSaiyan419
This list is crap I mean Steven Tyler should be number 1 listen to the songs I don't wanna miss a thing, what it takes he's the best and he's the singer of the best band in america
40 Comments
9
Kurt Cobain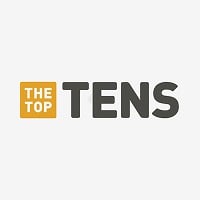 Kurt Cobain was born February 20, 1967, in Aberdeen, Washington. In 1987, he started the grunge band Nirvana, which became one of the most successful bands ever. He was a talented yet troubled grunge performer. Kurt Cobain became a rock legend in the 1990s with his band. He committed suicide at his ...read more.
Hey Chester bennington commited suicide
Is he an idiot?
No
Absolutely not
Should be a lil bit higher
Kurt cobain have a unique voice... He is a LEGEND of alter.
" if rock and roll is illegal put mys ass in a jail".
Way too high. His tone appealed to some but that doesn't qualify him to be in the top 10 at all. His technique was terrible to the point that he lost his voice at the beginning of his career. No range, no versatility, no power, no resonance. No way he can be higher than let's say Ian Gillan, wake up fan girls.
51 Comments
10
Paul McCartney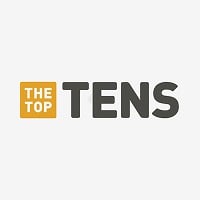 Sir James Paul McCartney is an English singer-songwriter, multi-instrumentalist, and composer . With John Lennon, George Harrison, and Ringo Starr, he gained worldwide fame with the rock band the Beatles, one of the most popular and influential groups in the history of pop and rock music .
Paul is not only the best at everything he is the cutest too so he is the proper number 1
His voice fits to every genre of rock.
Aparantly Paul McCartney has the largest vocal range in rock music at 5 octaves that alone should prove he should be in the top 5 at least
He's not rock
28 Comments
The Contenders
11
John Lennon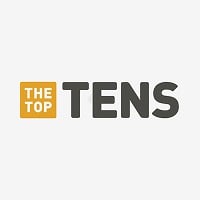 John Winston Ono Lennon, MBE was an English singer and songwriter who rose to worldwide fame as a co-founder of the Beatles, the most commercially successful band in the history of popular music. He was assassinated by Mark David Chapman on December 8, 1980 at age 40.
Incomparable on every level. John Lennon is always number one. His voice, heart, soul...all gold!
Just listen to him, he doesn't need anyone's estimation.
The leader of the group that are the most successful and biggest-selling musical act in the history of show business.
Unequivocally, number one. Genius, honest, human to the umpteenth degree. Forever changed the face of music.
18 Comments
12
Rob Halford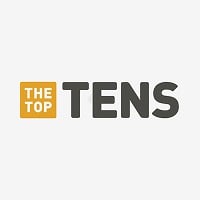 Robert John Arthur "Rob" Halford is an English singer and songwriter, who is best known as the lead vocalist for the Grammy Award-winning heavy metal band Judas Priest and famed for his powerful wide ranging operatic voice.
Always on point live. Never misses a note
Ron Halford's got a voice that's practically out of this world. - UltraSaiyan419
This dude has one of the best metal voices out there!
You guys must be kidding. By far the Metal God is #1
7 Comments
13
Eddie Vedder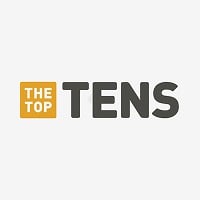 Eddie Vedder is an American musician, singer and songwriter best known as a member of the rock band Pearl Jam, with whom he performs lead vocals and is one of three guitarists.
He is better than Chester
I have listened to eddie vedder since I was 2
The most soulful, articulate, distinctive voice of our era. He feels every song he sings to the core. He has the kind of voice you hear with your insides and it resinates to the thumping of your heart. There is no way he should be 29th on this list.
Eddie Vedder is one of my influences as a singer. Hell, I use vibrato because of him. - UltraSaiyan419
34 Comments
14
Elvis Presley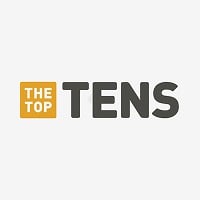 Elvis Presley was an American musician and actor. Known as "The King" He was mostly known for his number 1 singles including "Heartbreak Hotel" "Hound Dog" "Jailhouse Rock" "Love me Tender" Elvis debuted in the movie "Love me Tender" and focused less on his music and continued that way. ...read more.
No greater rock singer than elvis has ever or will ever live. He was the greatest rock performer of all time, the most beautiful voice ever, unbelievable charisma and the greatest entertainer who has ever lived. Rock on baby.
That freak, that weirdo you have at number 1 most overrated ever. Elvis is the greatest rock singer who has ever lived, his influence is still prominent around the world. He was rock and roll, he is the top rock singer ever and always will be.
Never heard of most of those listed above elvis, they and others would ever have got anywhere without his influence. How can the king of rock, one of a kind, be at number 15?
He wrote the book, that's all there is. The greatest of them all. Sold more records than any other performer, broke all concert attendance records, magnificent stage presence and amazing good looks. Prince from another planet. Number 10? Get it right!
49 Comments
15
David Draiman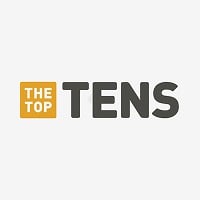 David Michael Draiman is an American songwriter and the vocalist for the band Disturbed as well as for the band Device.
Disturbed's cover of The Sound of Silence told me everything I needed to know about Draiman's voice. - UltraSaiyan419
There's not a lot of people who can go through what David has gone through and use the experiences for a creative energy. He has made sacrifices time and time again to preserve his voice. He is the most dedicated and hard working man. His vocal range is HUGE. When David joined Disturbed he was not used to singing that type of music. He is amazing and deserves a higher ranking on this list.
Why the hell is he so low on the list. The one and only Dave can sing anything and everything! Just listen to Darkness, Pain Redefined and even their covers. ISHWILF does NOT fit their music style, no matter what your excuse is; but he still does very well on it. Hell, his voice is THE reason Disturbed is unique. The chemistry between all the band members is astounding, don't get me wrong. However, compare Dan Donegan to the music in Vandal and Brawl and then compare that to Disturbed.
Three spots from where he really belongs. David is so much better than a LOT of the guys in the top ten. Of course, there aren't many better than Freddy Mercury... but I mean, COME ON! Is Jared Leto as recognizable as David Draiman? If so, how come I've never heard of him until recently?
29 Comments
16
Billie Joe Armstrong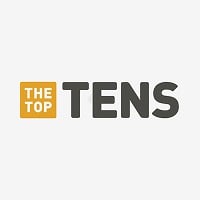 Billie Joe Armstrong is an American musician, singer, songwriter and actor who is best known as the lead vocalist, primary songwriter, and guitarist of the punk rock band Green Day, which he co-founded with Mike Dirnt.
Broken Dreams & 21 Guns is enough
He should be in the top 10, try listening to songs by Green Day like... Time of Your Life, Boulevard of Broken Dreams and Warning. You'll realize that the vocals are very amazing and easy to follow. Please people vote for Billie Joe, he's great!
Why is he not in the top 10, he has a great voice and he influences many people with his punk rock style
He got so sweet voice man, he is such a good singer. He at least should be in the top 10 no doubt about it. And at live concert he is so energetic and never let the energy down. Obviously deserves a upper place. With his great voice, Mike's awesome bass and Tre's crazy drumming skill makes Green Day the best rock band of all time.
69 Comments
17
Bon Scott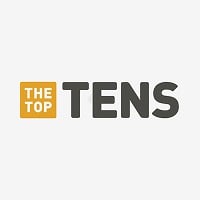 Ronald Belford "Bon" Scott was a Scottish-born Australian rock musician, best known for being the lead singer and lyricist of Australian hard rock band AC/DC from 1974 until his death in 1980. He was born in Forfar and lived in Kirriemuir, Scotland, for 5 years before moving to Melbourne, Australia, ...read more.
Simply the best
Bon Scott was a wild child. - UltraSaiyan419
All 25 sh! the@ds you put in front of Bon aren't fit to be his roadie.
Bon kicked all their asses followed only by Brian Johnson. The rest can fight it our for #3.
How could Brian be higher in the list than Bon? This is the Guy who sings on Highway to Hell!
20 Comments
18
Ian Gillan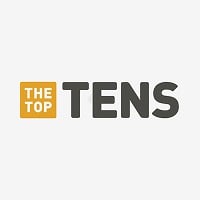 Ian Gillan is an English singer and songwriter. He originally found success as the lead singer and lyricist for Deep Purple, and the original singer on the rock opera concept album Jesus Christ Superstar by Andrew Lloyd Webber, where Gillan had the leading role (Jesus Christ).
Ian Gillan was just amazing. He had the perfect high pitched rock scream and could hit the highest of notes. Listen to the album Made In Japan, Speed King (Piano Version), Space Truckin', Child In Time, Highway Star and so many more...
Ian Gillan, Paul Rodgers, Roger Daltrey - the rest don't matter
Ian Gillan in his prime could scream higher than Plant and sing more melodically. Just slap on Child In Time for all the evidence you'll ever need. And he could eclipse his studio performances with even better live renditions. Listen to the same song from Made in Japan.
what the hell is he doing on number 24? do you even know what it takes to be a good vocalist? I can say one thing and that is Ian Gillian deserves to be at least in the top 10
31 Comments
19
James Hetfield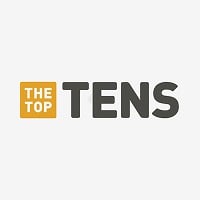 James Alan Hetfield was born on August 3, 1963. He is an American musician, singer and songwriter known for being the co-founder, lead vocalist, rhythm guitarist and main songwriter for the American heavy metal band Metallica.
Greatest of all time
What in the name of MetallicA is Jared Leto and Brandon Flowers doing ahead of Papa James? This man is a BEAST! He pwns little Flowers and Jared Leto! - gibsonrock53
Never heard of little flowers, but you can't deny jared leto is a great singer. - jbsucks11
Another one of my singing influences. James Hetfield has a voice which always sounds rough, brash, and noble. - UltraSaiyan419
What James hetfield is at no 8th position... It is not possible.. James deserve number 1 position he has best vocal.. He is vocalist of Metallica, name of the band is enough... No 2 rank should be given to John cooper vocalist of skillet... Both the deserving vocalist are very down..
I know James is best vocalist and will reach top...
Love Metallica...
39 Comments
20
Benjamin Burnley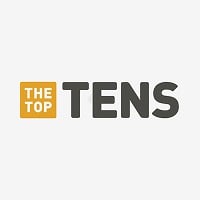 Benjamin Jackson Burnley IV is an American musician, composer, and producer, best known as the founder and frontman of the American rock band Breaking Benjamin.
Benjamin Burnley
Voice of an Angel
Scream of a Demon
Is there anything left to say?
He definitely has one of the best voices hands down. He's good with his screams and when he sings softer, lower notes, it's just pure melody!
One of the strongest vocals of nowadays. Easily one of the most original ones as well.
He is lovely with his vocals, can go soft and then scream like a devil, then sing like an angel
10 Comments
21
Jon Bon Jovi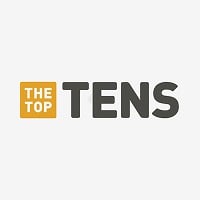 John Francis Bongiovi, Jr., known as Jon Bon Jovi, is an American singer-songwriter, record producer, philanthropist, and actor, best known as the founder and frontman of rock band Bon Jovi, which was formed in 1983. He is famous for his band's hit song "Livin' On A Prayer" released in 1986. He ...read more.
Bon Jovi, his band and their music is one of the reasons why music sucks so bad today. Never would have been successful in the 60's or 70's competing against the likes of The Beatles, Stones, The Who, Led Zeppelin, Pink Floyd etc...However with the advent of the 80's where creativity became secondary to how "cool" you look with the big hair, the silly posing, and with the cowboy/top hats, rock music has never really recovered.
How is he 16!?! He deserves to be higher then Ozzy Osbourne and Kurt Cobain. Those 2 didn't make emotional, touching, breathtaking songs like Jon did, and that is what made him who he is today, a wonderful and unique singer. He is still rocking today! Keep it up Jon. Obsessed with his music, and his voice! - awssteelers
Number 19? You MUST be kidding. Come on New Jersey - support your man! Jon's voice is far superior to both Ozzy Osbourne and Kurt Cobain, neither of which were understandable in either song or speech. I like to be able to understand the words to a song I'm trying to "sing" along with. Just caught their "This House Is Not For Sale" show and he sounded every bit as good today as when I first saw him live in 1983.

Have to give Steve Perry props for the #1 spot, though. Amazing does not begin to cover his vocal range and immense talent. Sorry, Jon, but you're still #1 with this long time fan! Keep rocking!
one of the best rock voices since the early eighties - richie4life
19 Comments
22
Adam Gontier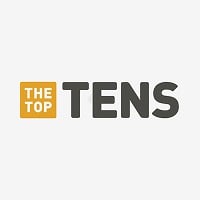 Adam Wade Gontier is a Canadian musician and songwriter. He is the lead singer, rhythm guitarist and main songwriter for Saint Asonia, but is best known as the former lead singer, rhythm guitarist and main songwriter of the Canadian rock band Three Days Grace.
After Chris Cornell I think he is the leader of this generation.He can sing almost every genre like Chris Cornell cause they all have perfect vocal range.I always wish he had better instrument users in his band but never have it...
Underrated if you hear this guy sing it needs to be higher come on people at least in the 20s
This guy has amazing vocals. He knows when to sing soft, and knows when to use the absolutely perfect amount of rasp in his voice. Honestly, he can sing anything. He can even scream... - xSpartanXx
Most beautiful singer I have ever had the privilege of hearing. And just when he knows to he can scream like no one else in songs like animal I have become, riot, and bitter taste to say just a few. He puts so much emotion into his songs as seen in songs like no more, someone who cares, never too late, and anonymous. My single favorite singer today with true talent in a world today with so many who are fake.
31 Comments
23
Ozzy Osbourne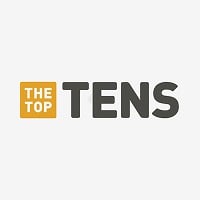 John Michael "Ozzy" Osbourne was born on December 3, 1948. He is also known as ''The Prince of Darkness''. Ozzy is an English singer, songwriter, and television personality. He rose to prominence in the early 1970s as the lead vocalist of the band Black Sabbath. Osbourne was fired from Black Sabbath ...read more.
#2 only after Freddie Mercury. You guys have disgraced yourselves putting him this far down.
Just the most awesome and auto-destructive character of the rock history, love this guy, he's just a legend, the best you'll ever see, he may not be the best in vocals of all time, but in my oppinion, after Freddie he's the best, because he has an influence on black sabbath like anyone had, without him, black sabbath weren't the same band, he is the essence of that amazing band... GO OZZY!
For the soul reason that I am a major sabbath fan and that ozzy deserves to be up their with axel rose, steven tyler, john lennon, and elvis. Freddie can keep his spot however someone needs to vote for bon jovi.
I love Ozzy so much. He's a great singer and a great songwriter. He's done good with Black Sabbath and he's still good solo. Ozzy is awesome! He's one musician I would love to meet if I could.
9 Comments
24
M. Shadows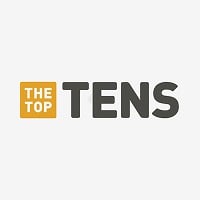 Matthew Charles Sanders, better known by his stage name M. Shadows, is an American musician, best known as the lead vocalist, songwriter and founding member of the American metalcore/alternative metal band Avenged Sevenfold.
Only listen to a sentence and we all know who's singing. SO UNIQUE!

Today I listened to a7x for 5 times la. :P
Completely marvelous voice and stunning image
Dark in their hearts I feel it burn inside of me, tormented young with no souls
crazy clean and scream voice, I not disagree if shannon leto in 2nd place, he just a CELEBRITY

72 Comments
25
Mick Jagger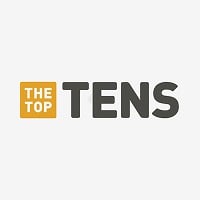 Sir Michael Philip "Mick" Jagger is an English singer, songwriter, and actor, best known as the lead vocalist and a co-founder of the Rolling Stones.
As an old head who's heard the entire repertoire of many rock artists, non can compare to Mick Jagged as the comsumate rock singer. Just the length and breadth of his hits and classics shows his voice defines rock. Who can compare with his performance in Sympathy for the Devil; Shattered; Miss You; Note Fade Away; Stray Cat Blues (menacing growl); Sweet Thing (what range! ); Midnight Rambler; Paint it Black; Jump'in Jack Flash; Don't Tear Me Up, etc, etc., etc, Come on. Listen to those songs and tell me someone can hold a candle to Mick the Man!
Some of the other singers on this list have got more power and range and / or can sing more smoothly, with perfect pitch, but they're mostly nowhere near as versatile and creative in their singing. Like with his performance he took lots of it from other singers, but did his own thing with it in an often vulgar, decadent way. He even sometimes sounds like a parody of singers in comparable styles, probably also to distract from the fact that they're more accomplished than he it. Although he's sometimes underrated as a lyricist, he seems to be the most interested in how words sound and fit the song. Apart from the flaws, still one of my favorite singers and maybe the consummate Rock 'n' Roll singer in his delivery.
You don't need to be pitch perfect to be seen as the perfect singer. That's what Mick Jagger's style taught me. - UltraSaiyan419
Wil always love Mic k and no other...loyal to the end! Denise
7 Comments
26
Chris Cornell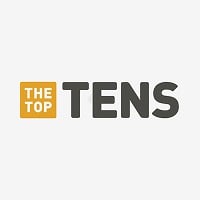 Christopher John "Chris" Cornell was an American rock musician and singer-songwriter, best known as the lead vocalist, primary songwriter and rhythm guitarist for Seattle rock band Soundgarden and as former lead vocalist and songwriter for the supergroup Audioslave. His vocal range was C2 to A5, while ...read more.
Although not quite seen as a relic or legend like those who are above him on the list, Cornell has the distinct timbre and passion that it takes when creating a captivating rock vocal. In his higher range he has the unique ability to both sustain vibrato AND include the dry and agitated rasp we all should know and love.

i'm not here to persuade anyone that he is THE best rock vocalist, but 9 on the list is just insulting, especially when compared to some of the less dynamic vocalists above him, who are only so high on this list due to their legacy that they have created over the years, or just pure name recognition because they have embodied themselves into the surface layer of rock music.

Neither do I have to say what songs you should listen to from this dude. You can honestly start from any angle of his musical collection, and so I speak in the name of all that is sound garden, give him a listen. I promise you won't be disappointed.
Stunning. Chris Cornell was some kind of a siren because no matter what genre, he always drew me in.
Top 5 in my opinion. Great vocal range, fantastic rasp.
One of the best modern rock voices of all time. His range was just unbelievable.
144 Comments
27
Jim Morrison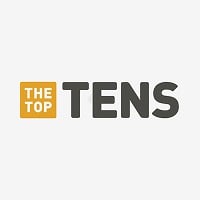 James Douglas "Jim" Morrison was an American singer, songwriter, and poet best remembered as the lead singer of the Doors.
He's lizard king he can do anything
Jim Morrison Rocks. I thought this list would start from his name but it ends with it. Such Great Vocals are a tribute to earth and its people. One listens to his songs and forgets everything else.
Ladies and gentlemen, we have the man that took in Scott Stapp and Eddie Vedder as his underlings. - UltraSaiyan419
A true poet! A gift to music and the world, but a tragic life ruled by addiction!
24 Comments
28
Brent Smith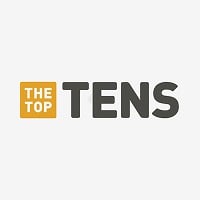 Brent Stephen Smith is an American singer and songwriter, best known as the lead vocalist of the band Shinedown.
The fact that Brent Smith isn't in the top 10, tells me that people either have never listened to him or can't judge talent. He is without question, one of top 5 best male singers that I have ever heard and would seriously consider him for the #2 position behind Freddie Mercury.
Quite possibly one of the best singers, songwriters and frontmen I have ever heard. Brent and Shinedown's music and message has touched me like no other. They have become, and always will be, my all time favorite band. Thank you Brent for your amazing vocals, and the visual picture you paint with your voice. And thank You, as well as Eric, Barry and Zach for your incredible music, and message of how life truly is and can be. You have shown that in times of despair, there is always hope. Rock on and God Bless! Brent your #1 in my eyes!
Blows me away that Brent Smith isn't #1 on here. His voice is ABSOLUTELY AMAZING! LOVE IT! Love how versatile he is. You name it he can sing it! Just listen to any Acoustic song he sings & you'll know he's the real deal! Not only can he sing he can write too. Awesome song writer. All his songs have meaning, there real & that's part of what draws you in. The guy isn't afraid to say it as it is & he sings from the heart. He will be number 1 someday. How could he not be? Yes there are some great vocalists listed but there's something different with Brent Smith. He's number 1 in my book! So jealous of the person that met Shinedown & even had a beer with them... that had to be so sweet. Wish I could have a beer with them! Brent Smith YOU ARE THE BOMB! SHINEDOWN YOU ROCK!
He has the best voice. I could never get enough of his singing
11 Comments
29
Hansi Kursch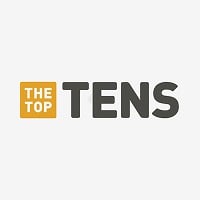 Hansi Kürsch, born Hans Jürgen Kürsch, is the lead singer, lyricist, co-composer and bassist for German power metal band Blind Guardian . Heavily influenced by Freddie Mercury, he creates a huge choir effect by overdubbing his own voice multiple times in complex, overlapping vocal harmonies. He records ...read more.
He's one of the elite rock/metal singers today. His skills place him in one league with Freddie, Steve Perry, Chris Cornell, Michael Kiske, Rob Halford, Dio, Axl Rose, to name a few of his caliber. His tonal versatility is so unique that you won't believe this is the same singer - he's got at least 10 different voices (harsh, soft, demonic, angelic, aggressive, funeral, playful, spiritual, melancholic, ghostly, medieval retro voice; storytelling voice, polished voice for symphonic metal and raw for thrash … all they sound amazing).
The most passionate and emotive voice I've ever heard (I've heard all singers on this list).
Check this out and be conviced:
Demons And Wizards - My Last Sunrise, Heaven Denies, Fiddler On The Green, Path Of Glory, Crimson King;
Blind Guardian - Majesty, The Bard's Song (In the forest), Sacred Mind, Thorn, Sacred Worlds, Time What Is Time, Fly, The Curse Of Feanor, Otherland. - Metal_Treasure
A vocal god right here. This is the most addictive voice I've ever heard. His gorgeous tone is combined with technical skills at master class level.
This voice is extremely emotive, intense, expressive and powerful. The moodiness in his voice is literally unmatched. Nobody else switches from soft melancholic to harsh demonic tone like Hansi.
Evidence: 'My Last Sunrise' (by Demons & Wizards) and 'Age Of False Innocence' (by Blind Guardian). - Metal_Treasure
30
Michael Jackson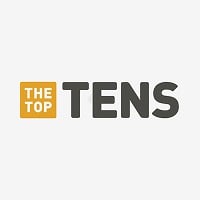 Michael Joseph Jackson was an American singer, dancer, and songwriter born on August 29, 1958 in Gary, Indiana and passed away on June 25, 2009. He donated (at least) a remarkable 500,000,000 dollars to charity. Michael is also known as The King of Pop (a title given to him by Elizabeth Taylor) or under ...read more.
Why is Michael Jackson on a ROCK list? I'm pretty sure is handle is the "King of Pop".
For the people who says he's not in rock. He is in almost all types of Popular music ranging from slow pop to hard rock.
How come he is so low on the list? I can't believe it. People, he was one of the greatest singers of all time!
Why isn't he higher?
5 Comments
31
Roger Daltrey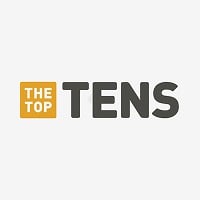 Roger Harry Daltrey, is an English singer and actor. In a music career spanning more than 50 years, Daltrey came to prominence in the mid 1960s as the founder and lead singer of the English rock band The Who, which released fourteen singles that entered the Top 10 charts in the United Kingdom during ...read more.
STILL a killer voice! Saw The Who at Sun Devil Stadium on Oct 31, mid-80s, maybe? Powerful, great range, a joy to hear.
Daltrey is the original and the greatest male rock vocalist of all time. This is not up for debate, it is provable fact - My Generation predates Zep and anything good by the Stones, and is just the beginning of his run of classics. That run outlasts all other singers records except McCartney's, and he is a pop singer. Roger is the boss.
All the lists on this site simply SUCKS...
Seriously, you guys must be kidding by placing great vocalists like Roger Daltrey, Roger Waters and Robert Plant behind Jared Leto (cough,! Can you believe it? ). And this isn't even the best part. Do you know at which position Jeff Buckley is? 65th!
It seems this list was compiled by a bunch of retarded kiddies...
This list is ridiculous. This guy is the original rock god. Pure power and amazing voice. Just watch him perform other bands songs too. He does them better. Watch his freddie mercury tribute I want it all.
23 Comments
32
Paul Rodgers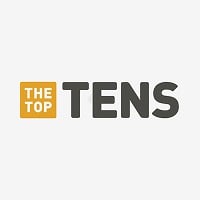 Paul Bernard Rodgers is an English singer, songwriter and musician, best known for his success in the 1960s and 1970s as vocalist of Free and Bad Company.
You fools. He's the #1 singer of all time
Please! Cobain, Rose, Halford, Tyler, Roth, Dio, Perry? Rodgers was and is outstanding, with a voice that has lasted beyond tastes, trends and "sounds" of a particular decade. I wont argue that I would possibly rank Mercury as higher but certainly not the others. Rodgers is superb and Daltrey should only be a number or so below him in this list. I think some of the voters haven't heard any music pre 80s-90's music
He has the best voice in blues rock. He can sing sweet melody too just listen to "Seagull" which is based entirely on his vocals. But post Bad Company he made some weird collabrations and which cost him his listenable songs Unfortunately he never came back except for a brief time fronting Queen. That too was not a particularly good choice since he was rather unfairly put down by Mercury fans despite doing a great job
I would argue he was better than Mercury, I would certainly rather hear him any time. A shame he is forgotten.
34 Comments
33
Lou Gramm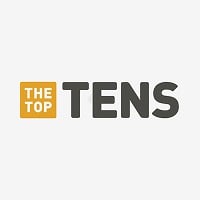 Lou Gramm is an American rock vocalist, and songwriter, best known for being the original lead singer for the British-American rock band Foreigner.
Exceptional voice. Once in a lifetime voice
Lou Gramm voice is spectacular. The inflection he provides in his songs is out of this world. I think he I needs to be in the Rock and Roll Hall of Fame. I have been listening to all of his CDs, Black Sheep, Foreigner, Lou Gramm band, Shadow King; he is unbeatable!
Lou still sounds great after over 40 years of performing. He stirs emotion with his voice and gives all every night.
Yes, his voice is so powerful, emotional, cannot stop listening to him. I hope he will continue to sing. I don't know why the industry do not give him more award, and credit... feel politics...
30 Comments
34
Chris Martin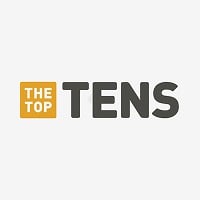 Christopher Anthony John "Chris" Martin is an English singer, songwriter and musician. He is best known as the lead singer of rock band Coldplay.
Number 52? He should at least be in the top 30. He doesn't have the greatest range of some of the other singers, but his vocal tone is outstanding.
Even if you don't like Coldplay, you can still agree that Chris has a great voice with a huge range. He's fantastic.
Name one person (other than Matthew Bellamy) that can falsetto like him.
The man has a voice made for belting out sweet-sounding melodies.
5 Comments
35
Sebastian Bach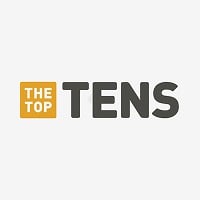 Sebastian Philip Bierk, known professionally as Sebastian Bach, is a Canadian heavy metal singer who achieved mainstream success as frontman of Skid Row from 1987-96. Since his departure from Skid Row, he has had many television roles, acted in Broadway plays, and leads a solo career.
Not sure how this happened. Are you kidding this guy should have been # 1. By far the best male rock vocalist in the universe. His sharp high vocals and screams go unmatched.
Such controlled screaming - knew how to use to use his voice and could reach the top notes so well.
He is a very good singer. One of the best in the world. Also, where are other great singers such as Alice Cooper, Dave Mustaine, Benjamin Orr, Glenn Danzig, and many other great singers? There are so many amazing frontmen in the music industry.
He should be in the top ten
12 Comments
36
Paul Stanley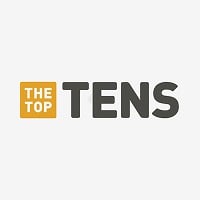 Stanley Bert Eisen, known professionally by his stage name Paul Stanley, is an American musician, singer, songwriter and painter best known for being the rhythm guitarist and co-lead singer of the rock band Kiss.
Perfection
Perfect rock voice! Should be top 10
How is paul stanley at 54?! He is my favorite singer along with ace frehley gene simmons and peter criss. I know not everyone is a huge KISS fan like me but he should at least be in the top 20s. Just saying.
He has a great voice and easily deserves to be on this list - Hordnett
6 Comments
37
Bono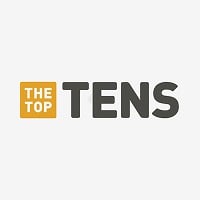 Paul David Hewson, known by his stage name Bono, is an Irish singer-songwriter, musician, venture capitalist, businessman, and philanthropist. His original nickname was Bono Vox which means "big voice".
KING
Bono is the BEST rock singer OF ALL TIME! He should have been #1! Freddie Murcury is good, I'm not a Queen guy. U2 I've been listening to since I can remember!
By far the most under appreciated singer of all time. He reinvented himself along with the rest of the band for 40+ years now. That is rare. His lyrics mean something and he sings them with perfection
His tone and range are absolutely incredible! Listen to "Pride (in the name of love)" for an idea of how good he is.
21 Comments
38
Danny Worsnop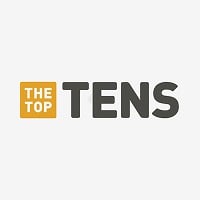 Danny Robert Worsnop is an English musician, singer and songwriter, prominently known as the lead vocalist of rock bands Asking Alexandria and We Are Harlot.
This list is a joke... I'm not saying danny should be top 10 but holy sh#t he should at least be higher than elvis
39
Michael Kiske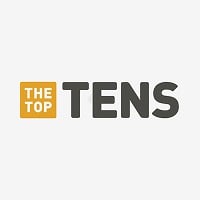 Michael Kiske is a singer best known as the former lead vocalist for the German power metal band Helloween.
Great singer... Better than most here...
One of the greatest vocalists -
Great Voice... Powerful voloumptious clear effortless... One of the best singers
Most amazing range ever...Freddy who?
40
Aaron Lewis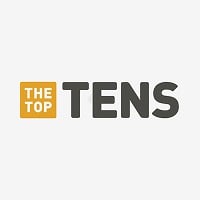 Aaron Lewis is an American musician, who is the lead vocalist, rhythm guitarist, and founding member of the rock group Staind, with whom he has released seven studio albums.
Why on the world is he not higher on this list? He has one of the most pure voices in rock. He doesn't need any music to send chills down your spine. Look up some of his videos where its just him and his guitar and I think he would shoot up this list
Angry and tender. Great combination. Check out some of his acoustic stuff, amazing
Amazing voice with better lyrics! Should be top ten for sure!
Top ten for me, I love Chris C, but Aaron is better from my perspective.
41
John Cooper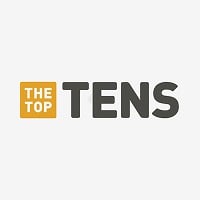 John Landrum Cooper, professionally credited as John L. Cooper, is an American musician, singer and songwriter. He has been the lead vocalist, bassist and co-founder of the Grammy-nominated American Christian rock band Skillet since 1996.
You can listen to any song by skillet and when the dude starts singing your like oh my god he's really got it how blessed and talented never heard a voice like his.
His voice is perfect, it's raspy and sexy
42
Jimi Hendrix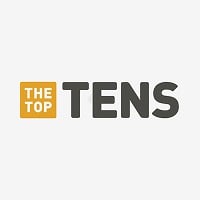 Jimi Hendrix (born November 27, 1942 - September 18, 1970) was an American rock guitarist, singer, and songwriter . Although his mainstream career spanned only four years, he is widely regarded as one of the most influential electric guitarists in the history of popular music, and one of the most celebrated ...read more.
Highly surprised he's not in the top 10 or top 20. Although he thought his voice was terrible, his voice was incredible. May have not, technically, been the most well-trained voice, however it was his own style of singing.
He should be up at #1! Way better then some above him.
43
James LaBrie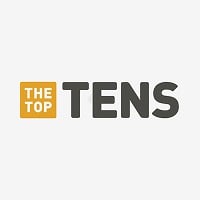 Kevin James LaBrie is a Canadian vocalist and songwriter, who is best known as the lead singer of the American progressive metal band Dream Theater.
Another Day. 'enough said
44
Elton John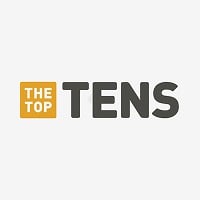 Sir Elton Hercules John CBE is an English singer, pianist, and composer. He has worked with lyricist Bernie Taupin as his songwriting partner since 1967; they have collaborated on more than 30 albums to date.
Not so much lately but his work before 1980.
45
John Fogerty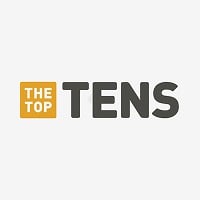 Fogerty is terrific and Seger? About as legit as you can get. He's not a great ROCK singer? Old Time ROCK and Roll? Like a ROCK? ROCK and Roll Never Forgets?
Still does it today like he did all those years ago
Some of these rankins are silly frankie miller bob segar David coverdale steve winwood
Terry reid jess roden jimmy barnes didn't have to wail like a little girl
Its not about who can scream the highest its about the voice when you hear it can only be that person
46
Brad Delp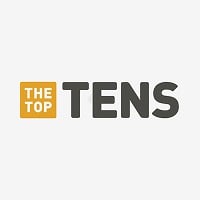 Bradley Edward "Brad" Delp was an American musician, best known as the lead vocalist of the rock bands Boston and RTZ.
This guy's ability to sing impossible parts with the tone of a soul singer, is unmatched. By anyone. His range, tone and control both in the studio and onstage helped propel a single Boston album to 17 million records sold over 40+ years. He should be at the top of this list.
This list is a joke. He should be second behind Freddie Mercury. Even Robert Plant doesn't match his vocal abilities. How is Danny Worsnop above him?
The only reason he's not in the top 10 is because people who vote here are idiots with no musical knowledge.
This guy's played in multiple bands (RTZ, Boston, Orion the hunter, beatlejuice) and has shown many of his different sides with his voice as a rock vocalist. He hits the high (and low) powerful screamin' notes in harmony with the guitars and maintains the warm vibration, like done in the band Boston with most songs. His voice is so pure and he does the fading out of a note into softness like a charm. Sometime's he slides to the next octave/note, like a perfect transition. When he holds a note for a while, he can go 2 octaves higher and end up right on the tone within a millisecond. In his other songs done with Barry Goudreau he can show the soft side of his voice too. I think his voice is similar to that of Freddie Mercury, which is a good thing. It doesn't matter what place he's got or belongs to on this list. He's my rock vocal hero and remains in my heart and mind.
16 Comments
47
Corey Taylor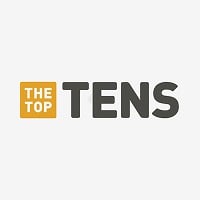 Corey Todd Taylor was born in December 8, 1973. He is an American musician, author, and actor best known as the lead singer and lyricist of the Nu-metal band Slipknot and hard rock/alternative metal band Stone Sour.
He is a great vocalist with lots of vocal range, he can sing extremely aggressive in slipknot notable song (disasterpiece) or a beautiful musical ballad like in stonesour notable song : hesitate
Corey sings our hates He can sing soft or hard He has got different voice
Corey should easily be in the top 5! Nobody can do what he can. Going from his war cry that sends shivers down your spine, to singing a beautiful ballad that will make you cry. His octave range is out of this world. Who ever made this list was high off their ass!
Corey Taylor has second highest vocal range of any singer in popular music. He can reach 5 octaves and 5 and half notes. He can sing in flawless styles. He sings with proper grit and rasp. He screams very brutally and the brutal the better.
15 Comments
48
Phil Collins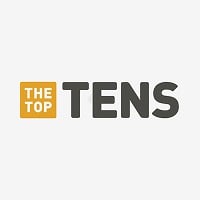 Philip David Charles "Phil" Collins is an English singer-songwriter and musician, who has also worked as a record producer and actor.
One of the best along with steve perry
49
Michael Barnes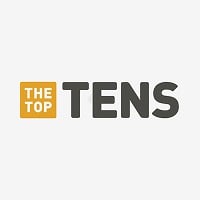 50
Brandon Flowers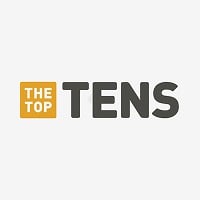 Let me just quote Bono: "We need him on the radio... His voice! " Yes, that's what he said, even the greatest praise him for his voice
Brandon Flowers from the killers rose and got his fame there. He is my favorite male vocalist and his songs are phenomenal! Honestly, he should be very near the top ten or in the top ten if everyone on the earth listens. Yesterday he was 31. Now I am righting this he is 25th place. HIs new album coming soon will influence his position and I belive it will be for the good. - MTDiorio19
There are very few voices that I can listen to for long periods of time before I get sick of them. Brandon Flowers possesses a voice that I have never experienced anything like and I have yet to get tired of. It's a seriously pleasant sound. His voice has this ability to be gentle on the ears and yet still edgy. It's so wonderful.
The pitch of his voice is really refreshing! Really strong voice. His sings lower than his chest voice, and that to me is so raw. So gifted. I just can't get enough of him singing. I just can't. It's all so natural. He makes it sounds so easy to pull out all those note. LIT!
21 Comments
PSearch List
Related Lists

Best Male Rock Singers of the 20th Century

Top Ten Best Male Singers In Rock Bands

Greatest Male Singers of Early Rock

Top 10 Rock Male Singers with the Sexiest Voices

Best Male Singers
List Stats
21,000 votes
353 listings
11 years, 304 days old

Top Remixes (65)

1. Robert Plant
2. Axl Rose
3. Ian Gillan

IwanttobeaBlimp

1. Chester Bennington
2. Fred Durst
3. Jonathan Davis

05yusuf09

1. Steve Perry
2. Freddie Mercury
3. Robert Plant

mariatday
View All 65
Error Reporting
See a factual error in these listings? Report it
here
.