Best Metal Albums of 2018
Metal_Treasure
The Top Ten
1
Firepower - Judas Priest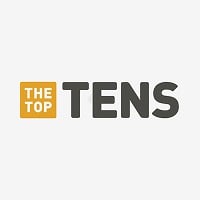 This was a great album. My favorite song here is actually Sea of Red. - PhoenixAura81
Oh yeah! This album was awesome! All of the tracks were just plain awesomeness and I loved all the guitars! - UltraLunalaX
I'd place this one between Defenders and Painkiller. A great return to form! - Relixx599
An easy win.
V 3 Comments
2
Diluvium - Obscura

This band... Hands down.
I liked a YouTube comment on Obscura's new album: "It is ironic that a band named OBSCURA has made everything so clear."
100% true. - Metal_Treasure
Such prog, Such feels. - InsanityJoe
3
Illusive Golden Age - Augury

Great album (progressive/ technical death metal)
List to check out - Best Songs On Augury's Illusive Golden Age - Metal_Treasure
4
Northern Chaos Gods - Immortal

Even without Abbath the band still kicks ass! Love the album! - InsanityJoe
5
Queen of Time - Amorphis

The combination of folk element and death metal is SUPERB.
The vocals are perfect too.
Definitely recommend it. - InsanityJoe
That's a pretty good album, guys. It sounds quite poppy at times but it's good for beginner metal fans. - Metal_Treasure
6
The Outer Ones - Revocation

Best album cover art!
That's a really really good album! - Metal_Treasure
If you liked this album you should definitely check their album Deathless. That album is a flawless masterpiece. - InsanityJoe
Great is our sin is the best.
7
Trident Wolf Eclipse - Watain

Cool that this album is getting love. - djpenquin999
8
Where Owls Know My Name - Rivers of Nihil

Prog death with sax
9 Algorythm - Beyond Creation
10
Devouring Radiant Light - Skeletonwitch

The Newcomers
?
Kulkija - Korpiklaani

The Contenders
11 Meditations - Kataklysm
12
The Arrow of Satan is Drawn - Bloodbath

Best 1 so far, old Nick sounds possessed, and the brutal riffs crush the old bloodbath albums into dust period.
In my humble opinion this album is better than their last album.
Good album not bad. Will have fun while listening, but it's not on the level of their first three albums. - InsanityJoe
Brutal, Holmes is a freak.
13
Ion - Portal

This is a really heavy album from Australia - contains Experimental Death Metal.
Sounds like Gorguts meets Morbid Angel meets Nile, and more. - Metal_Treasure
14
Jungle Rot - Jungle Rot

15
Stranger Fruit - Zeal & Ardor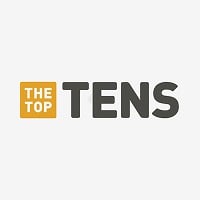 An interesting combination of black metal and spiritual/gospel music. Sounds silly on paper, but in practice, you'd be surprised by just how good it is. The lead single "Gravedigger's Chant" is both catchy and powerful, and the closing track "Built on Ashes" is honestly one of the most beautiful tracks I've heard in a long time. - MetalFoREVer1228
16
Eonian - Dimmu Borgir

17
Holy Hell - Architects

18 Astral Necromancy - Hoth
19
Damned If You Do - Metal Church

20 Our Raw Heart - Yob
21
The Sacrament of Sin - Powerwolf

Absolutely perfect power metal! - James_Hetfield
22 The Colder the Night - Elderwind
23
Steelfactory - U.D.O.

24
Pounding the Pavement - Anvil

Pure and classic
25
The Sciences - Sleep

This is Stoner Rock. With long, slow and repetitive songs about weed. How can you think this is metal? This is like the opposite of metal - musically and lyrically. - Metal_Treasure
Well it can be argued that this is stoner/doom metal. It doesn't have to be fast or about killing someone's dog.
These guys are one of the biggest sabbath worshipers.
I mean if you say these guy's aren't metal then Black Sabbath isn't metal. - InsanityJoe
26
Manor of Infinite Forms - Tomb Mold

27
The Endless Road Turns Dark - The Skull

28
Wasteland - Riverside

29
I Loved You at Your Darkest - Behemoth

Not as good as the satanist but still amazing. God = dog is now one of my favorite behemoth songs - Okk
30
Sonder - Tesseract

31
A Prelude to Sorrow - Witherfall

32
...And as We Have Seen the Storm, We Have Embraced the Eye - Chapel of Disease
8/10, I enjoyed the album. Kinda reminded me of Chinese folk music. - InsanityJoe
33
Àmir - Ihsahn
Correct spelling: Àmr (or Amr) - Metal_Treasure
34
Thunderbolt - Saxon

35
Viktoria - Marduk

Never liked this band but really like this album, kicks serious ass.
36
Down Below - Tribulation

37
Idol - Horrendous

This album just blew me away - Okk
Wow this year is a good year for technical death metal - InsanityJoe
38
Conqueror's Oath - Visigoth

This album is OK. But nothing more than that.
Visigoth are a new Power/Heavy Metal band from the US formed in 2010. - Metal_Treasure
The album cover is super cool
39
The Wake - Voivod

This happened to be one of their best recent albums. Most of it is progressive/technical thrash - it sounds like the thrash version of Rush or King Crimson.
Voivod drummer "Away" said "Our new album "The Wake" is vintage Voivod with a new twist". I would agree with that. - Metal_Treasure
40
The Silver Scream - Ice Nine Kills

41
Funeral Mist - Hekatomb

42
The Banished Heart - Oceans of Slumber

43
Esoteric Malacology - Slugdge

44
Phanerozoic I: Palaeozoic - The Ocean

45
Sanguine Vigil - Galvanizer

46
Long Night's Journey Into Day - Redemption

47 Moon Calls to Wander the Winter's Majesty - Mooncitadel
48
Sign of the Dragonhead - Leaves' Eyes

49 Beloved Antichrist - Therion
50
Witch Mountain - Witch Mountain

PSearch List
Related Lists

Top 10 Extreme Metal Album Covers of 2018

Top 10 Most Anticipated Rock and Metal Albums of Sept 2018

Top 10 Metal Albums of 2018 with High Ratings / Review Scores on Encyclopaedia Metallum (Metal Archives)

Best Progressive Metal Albums of 2018
List Stats
500 votes
105 listings
1 year, 209 days old

Top Remixes (8)

1. Trident Wolf Eclipse - Watain
2. Firepower - Judas Priest
3. Northern Chaos Gods - Immortal
IronSabbathPriest

1. Diluvium - Obscura
2. Illusive Golden Age - Augury
3. Firepower - Judas Priest
Metal_Treasure

1. Diluvium - Obscura
2. Queen of Time - Amorphis
3. Firepower - Judas Priest
InsanityJoe
View All 8
Error Reporting
See a factual error in these listings? Report it
here
.