Top 10 Metal Bands of Nepal
vikash83
These are the greatest and competitive metal bands of Nepal.
The Top Ten
1
Antim Grahan
None of the others are considered metal bands!
The legend of Nepali metal scene, the outfit of Nepal's underground scene, ANTIM GRAHAN!, all hail the godfather,
They are the best.. One's as one of the best Nepali metal bands...
Horns up for our brothers! m/
V 5 Comments
2
Albatross
This list is so pathetic. Anuprastha better metal band than the loads in scene? This stupidity reflects the status of this list. Grow up brother there are many good metal bands in nepal than Albatross, Vhumi...
I wonder Albatross is in the list of Metal Band! It's just a rock band mates.
Haha Anuprastha re... aaja metal band re... they are not metal bands dude
Hahah r u kidding
V 2 Comments
3
Equals
No one better than equals, they proved it in global battle of bands.
They are good but albatroos sucks man
No other band was, is or will be tight and great as E. Quals...
The deadly duo of Avishek kc and Anil dhital kills everyone..
4
Vhumi
A perfect band with a great Vocalist.. M/
The greatest of technical death metal
Nice band with powerful artist...
Nice band with great musician
V 2 Comments
5
Dying Out Flame
I had seen the concert of this band. They are awesome
Awesome band from Nepal. They will make a history...
We are crazy to see you in summerfest 2013... Wish you burn the floor
Hell yeah!
They are so awesome
V 4 Comments
6
X-mantra
X- mantra deServes number 1 positioN"...
Real lyrics and great musiC which touches your heart!
I like metal song x-mantra clear song
Best metal band ever
Love this band xxx
7
Underside
Future of Nepalese metal
This band can be an international band because of the quality of the music they create.
Outstanding metal band from Nepal... Amazing vocal
Best metal band of nepal๐Ÿ˜
"we r not nepali band we r band from nepal"๐Ÿ"ฅ๐Ÿ'ž
V 14 Comments
8
Cruentus
In the circle of fear
Touches my heart such a great band
I wish I could be a part of your band member
Best of the best. Way better than the rest. All hail metal. All hail to Cruentus. I don't know why they are so low.
I'm from Malaysia, support Cruentus..
They are form my generation...great time though..
V 2 Comments
9
Atomic Bush
It would be great to hear more new songs from them
I heard only heard of their song named Sano Prakash and it's the best Nepali metal song I have heard till date. Would be great to listen to their other songs.
They are best sounding Nepalese Metal band! Just listen to Sano Prekash
It would be great to hear more new songs from them. They are the best.
10
Ugrakarma
These guys created death metal in nepal for the first time. These guys gave other extreme metal bands inspiration
Ugrakarma is one of the oldest and amazing band in death metal scene..
To be honest Ugrakarma should be on the top of the list
Love this guys
V 3 Comments
The Newcomers
? Screaming Marionette
The Contenders
11
Lost Oblivion
Different type of genre compared to other bands with strong lyrics and vocals.
12 Nastik
13
Binaash
Best Nepali band Ever formed
I think binaash should be in top 10. top 5 probably.
One of the binaashkaris
14 Waak Thuu
15
Maya
They only have 1 song but its totally awesome...
16
Full Stop
Full stop m/ nepali pantera
17
And We Came
We love core muzik and they are also core m/
Keep IT up bro
Rock anD we came
Tori band sab poze haru. core pozers
Ramro band thiyo
V 1 Comment
18
Ayurveda
Should be upper in the list
19
Jindabaad
Never listened jindabaad. Rewind is enough to describe them
Good band.. Sad but true... All seems like Tools songs
I agree rewind does the work
20
Antyesti
Very tight and brutal
Awesome technical death metal... Very original m/ they give goosebumps hell yea
Technical cha solta haru... Most technical I have to say
Most technical m/ hats off
21
Disorder
Love the guitar riffs and powerful drumming,especially the lead playing. vocals is very thrashy.this band gives you the over all thrash element, by far the best thrash metal band nepal has ever seen.
22
Rage Hybrid
Rage Hybrid deserves at least top 5 position.. They're good..
New taste...long way to do
23 The Exorcist
24
Kalodin
Do you really think Kalodin in 19? Yo gotta be kidding me! They deserve to be in top 5. The vocals, guitar riffs, and lead are amazing. And how come albatross in 2? They are rock band not metal.
Kalodin fallis in top 10 group...
25
Kaal
Now technical brutal deathm/666
26 Full Circle
27
Tumble Weed
New taste in Nepal
RATM back in Nepal
Tumbleed inc is the best... (y) (Y) (Y)
28
Vomiting Snake
Amazing band with amazing riffs!
Amazing band with amazing riffs - Atro123
29
Nude Terror
Really great with there music
Love their grind
Awosome band grinddd Hell yeah
30
Cobweb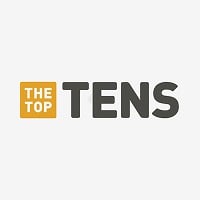 31
Lakhey
They are simply the best
32
Dead Mariners
Eternity of black twilight's 2nd solo still gives me goosebumps! :D
33
Negrura
No words to describe
Best in the hell
Best black metal and melodeath band.. Outstanding musicians..
Black metal and melodeath band with outstanding musicians
34
Sabotage
Sabotage rocks rest sucks
Aspiring young musicians. They have not released any songs but still have heard them play, good wishes.
They are the best asss! In town
They rock m/! Rest sucks! - mape
V 1 Comment
35
Amokkshan
A very under rated band.
36 Perplexia
37 Death Body
38 White
39 Divine Influence
40 Imperium
41 Bleeding Slaves
42 Spinal Discord
43 Wings of Spasm
44 Tamishra
45
PuCk.PunK
They r the new upcoming black metal band. They are one of the future band of Nepal. They will be sucess
46
Vow In Echo
A metal core band with different feel
Metalcore band from Kathmandu.
47
Aatmaglani
Upcoming Nepali black metal band. I'm sure Aatmaglani will bring the genre on top. m/
48
Perpetrated Peroxide
Sashwot khanal the one and only best drummer of the world is the best
The members of the band=
Vocalist=swastik
Guitarists=biraj
Guitarists=anmol
Basist=prassidha
Drummer=sashwot
49 Consequences
50
Narsamhar
Deadly vocal and extream death metal band
PSearch List