Top 10 Technical Death Metal and Grindcore Bands
Some of the most intense metal genres are Technical Death Metal and Grindcore. Here are some of the best bands of the genres.
I'm sure there are a lot of good bands I missed so feel free to add your own.

The Top Ten

1 Nile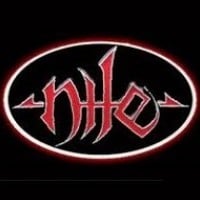 Nile is an American technical death metal band from Greenville, South Carolina, United States, formed in 1993. Their music and lyrics are inspired by Ancient Egyptian/Near Eastern mysticism, history, religion, and ancient art, as well as the works of H.P. Lovecraft.
Technical Brutal Death Metal to be exact - cjWriter1997
Yup, the very best of Technical and Brutal - Metal_Treasure
2
Napalm Death

Napalm Death are a British grindcore/death metal band formed in Meriden, West Midlands, England, in 1981. While none of its original members remain in the group, the lineup of vocalist Mark "Barney" Greenway, bassist Shane Embury, guitarist Mitch Harris and drummer Danny Herrera has remained consistent ...read more.
From their early Grindcore days to their more up front Deathgrind stuff like Apex Predator - Easy Meat. - cjWriter1997
3
Cryptopsy

Cryptopsy is a Canadian technical death metal band from Montreal, Quebec, formed in 1988. The band has sold over 300,000 records.
None So Vile is one of the best Technical Death Metal albums ever - cjWriter1997
The most violent band in this lsit
4
Dying Fetus

Dying Fetus is an American death metal band originally from Upper Marlboro, Maryland. Formed in 1991, the group is known for their consistently hook-laden song structures, characterized by blast beats, complex riffing, slam riffs and heavy breakdowns.
A very good Technical Death Metal band that is worth checking out. - cjWriter1997
5
Pig Destroyer

Pig Destroyer is an American grindcore band formed in 1997 in Alexandria, Virginia. The band was formed by vocalist J. R. Hayes, guitarist Scott Hull, and drummer John Evans, later replaced by Brian Harvey.
Amazing Grindcore band that I am really digging a lot lately. Prowler In the Yard and Terrifyer are both amazing albums - cjWriter1997
6
Necrophagist

Necrophagist is a German technical death metal band, founded and fronted by guitarist and vocalist Muhammed Suiçmez.
A very good and as well influential Tech Death band that is definitely worth checking out. - cjWriter1997
7
Cattle Decapitation

Cattle Decapitation is an American Deathgrind band from San Diego, California formed in 1996. Cattle Decapitation's songs protest the mistreatment and consumption of animals, the abuse of the environment and touch subjects such as misanthropy and genocide of the human race. Much of their music is based ...read more.
A Grindcore band that often writes songs about animal rights and the flaws of the meat industry
Also considered "Progressive Vegetarian Grindcore" - cjWriter1997
8
Suffocation

Suffocation is an American technical death metal band that was formed in 1988 in Centereach, Long Island, New York, United States.
Classic Technical Death metal band - cjWriter1997
9
Obscura

Obscura is a technical/progressive death metal band from Germany, founded in 2002. The band became prominent when members of Necrophagist and Pestilence joined Steffen Kummerer to release the critically acclaimed second full-length album, Cosmogenesis. The band was named after the Gorguts album Obscura. ...read more.
Could also be considered Progressive Death Metal which is why they are a bit lower on the list. - cjWriter1997
Yes, Cosmogenesis was a technical death metal album while Omnivium and Akroasis had some Progressive Death Metal songs on them - Metal_Treasure
10
Nails

Nails is an American powerviolence band formed in 2009 in Oxnard, California. The band has achieved a cult fanbase and is very well received by fans of grindcore and death metal. Nails is currently signed to Nuclear Blast.
Grindcore mixed with Powerviolence and a bit of Crust Punk - cjWriter1997
The Contenders
11
Monotheist

12
Becoming the Archetype

13
Beyond Creation

Beyond Creation is a Canadian technical death metal band from Montreal, Quebec. They are currently signed to Season of Mist records.
14
Decapitated

Decapitated is a Polish technical death metal band formed in Krosno in 1996. The group comprises guitarist, founder and composer Wacław "Vogg" Kiełtyka, vocalist Rafał Piotrowski, bassist Paweł Pasek, and drummer Michał Łysejko.
15
Revocation

Revocation is an American technical death metal band from Boston, Massachusetts founded by guitarist and vocalist David Davidson, bassist and vocalist Anthony Buda and drummer Phil Dubois-Coyne in 2000.
16
Spawn of Possession

Spawn of Possession was a technical death metal band from Kalmar, Sweden, founded in 1997. In 2017, the band announced their split up via their Facebook page.
17
Gorguts

Gorguts is a Canadian technical death metal band from Sherbrooke, Quebec. The band was formed in 1989; its only constant member has been Luc Lemay.
BAdd New Item