Top 10 Most Annoying Songs Ever
The Contenders: Page 7
121
We Did It - Dora the Explorer

Don't ask me why I listened to this since I'm a boy, but when I put it at 1% volume, all the glass in my house broke. It's so bad, my ears were bleeding the whole time. If they make a 10 hour version of this, I'll personally blow up my head in front of whoever made this crap.
I hate Dora the explorer this should be first
122
That Don't Impress Me Much - Shania Twain

Way too overplayed. Actually, ALL of her songs are too overplayed.
V 2 Comments
123
Macarena - Los del Río

This is possibly the most annoying song of all time. I used to cringe every time it came on the radio. The dance was as annoying as the song.
Still more tolerable then the music of today
I hated it every time we had to sing this at school. Damn this horrible song.
V 2 Comments
124
New Age - Marlon Roudette - Grant Scott

125
Gimme Hope Jo'anna - Eddy Grant

126
I Just Called to Say I Love You - Stevie Wonder

This is a fantastic song, why is this even on here? I could listen to Stevie Wonder everyday and I would never get tired of his voice.
Like Fingernails on a chalk board!
V 1 Comment
127
Slow Down - Selena Gomez

I hate this song. It irritates me all the time. Overplayed and a meaningless song. She couldn't sound well, her dance step are too bad. Actually gross.
Though I like her acting, and some of her songs, I don't understand how Smells Like Teen Spirit is higher.
Selena Gomez and her songs are amazing! How did it get on here.
V 2 Comments
128
My Name Is - Eminem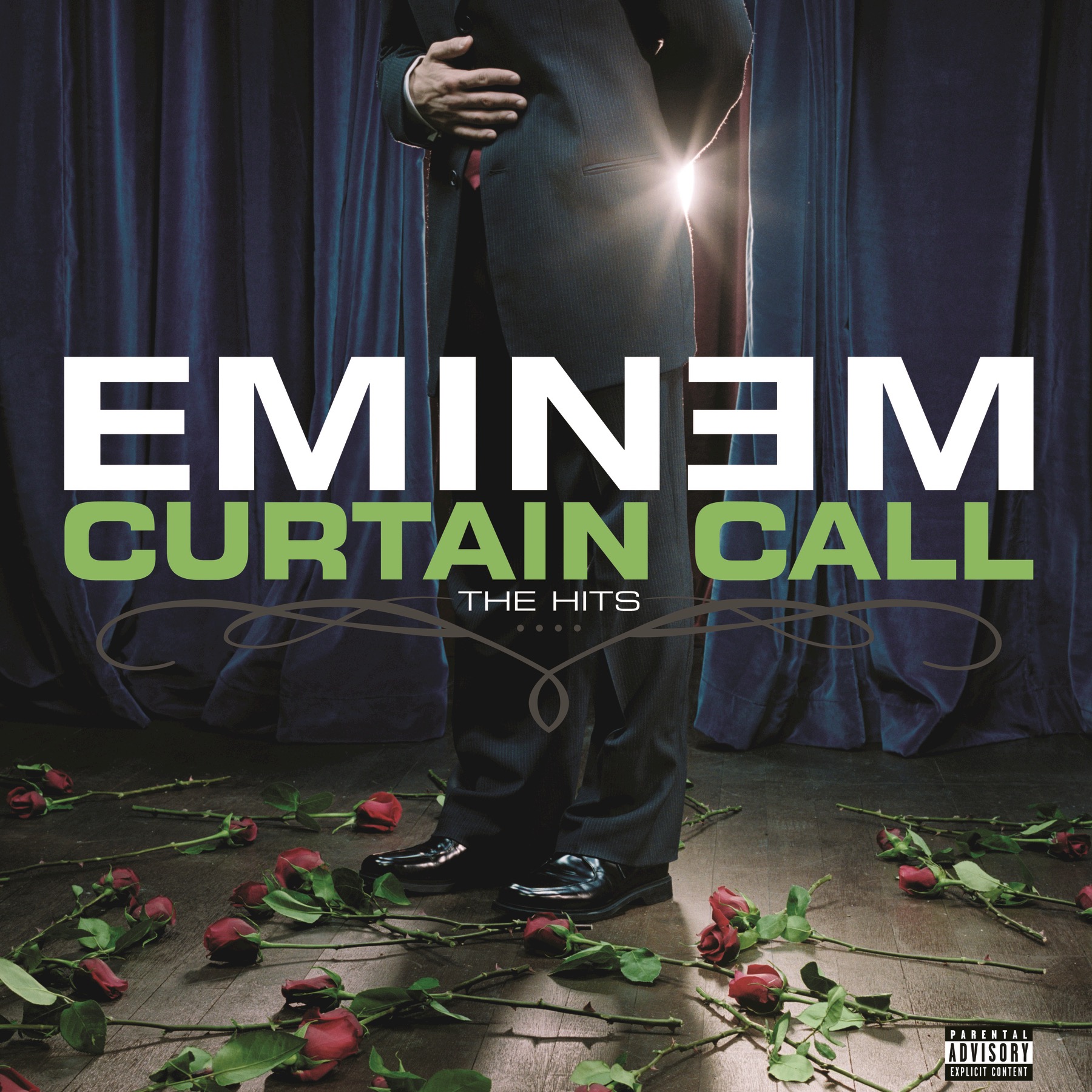 The first time I heard this song, I thought it was a radio joke mocking white rappers. Awful song, Eminem's voice sounds like a cartoon in this song.
I'm actually a massive Eminem fan but to be honest this song is pretty annoying
When this song came out I said this guy is going to get laughed off the face of the Earth! Even worse than Vanilla Ice! To this day,this is one of the dumbest songs I've ever heard. And yes, I hate rap music, but if one song comes along that sounds decent I'll say so, but this isn't it!
129
Love the Way You Lie - Eminem

Really? REALLY?!?! Why?! Eminem's only bad songs are: Fack, Cleaning Out My Closet, and 3am
You think this song is suck? Go home, you are drunk
Eminem is awesome these people are crazy
This song is good
V 6 Comments
130
Hey, Soul Sister - Train

I don't think this really is that bad of a song. At least it's not worse than "Anaconda" or "Shake it Off". - creed99
It repeats itself over and over
Better than Work
This song is good.
V 3 Comments
131
Something in the Water - Brooke Fraser

No, I love this song!
132
Waterfalls - TLC

TLC has so many good songs yet this one seems to be the one that gets all the airplay. What About your Friends, Red Light Special, Diggin' On You are so much better TLC songs that don't get the radio play that this song gets. At least it's not as bad as Scrubs!
Who the hell put this one here? Back in the day tlc was the shut and this was one of the #1 hits. It just comes to show people don't know real music even if I threw a bunch of Mc albums at them.
V 1 Comment
133
Not Afraid - Eminem

This song is very amazing! What? You say this song is suck? You'd better check your eardrum!
I don't like anyone who hates this song.
This song is awesome
This song rules - VideoGamefan5
V 3 Comments
134
I Gotta Feeling - Black Eyed Peas

The black eyed peas are just a bunch of low quality morons with nothing else better to do.
V 4 Comments
135
Fack - Eminem

Lol chorus sounds like Cartman that's why I like the song I feel a Cartman vibe on it
Eminem is the best. This song sort of sucked. literally. what idiot put Michael Jackson on here.
This should be 4th
One of Eminems worst pieces of work.
V 1 Comment
136
All Star - Smash Mouth

Memes made it annoying - VideoGamefan5
Shrek destroyed this song...
Or this song destroyed Shrek...
I don't know
137
My Way - Frank Sinatra

How is this anywhere near the most annoying song list. The greatest entertainer of all time: Frank Sinatra, sings the story of an old man on his deathbed reflecting on his life. Simple yet deep and Frank's voice is PERFECTION. What is there not to like about this?
138
Bad Romance - Lady Gaga

Gaga and all her songs suck she's just famous because she copied The Queen Of Pop...
This Song just sucks. Every song that Lady Gaga sing is just annoying for me I don't know why.
this song sucks crap who ever likes this no talent trash artist has no good taste in music. this is what is destroying good music
V 1 Comment
139
The Time (Dirty Bit) - Black Eyed Peas

V 2 Comments
140
Bodies - Drowning Pool

This songs awesome it shouldn't be here
WHY THE HELL WOULD YOU PUT THIS ON THE DISLIKE SELECTION. I love this song
PSearch List
Recommended Lists
Related Lists

TV Shows With the Most Annoying Theme Songs
Top 10 Most Annoying Songs Played on the Radio
The Top 10 Most Annoying Songs from the 70s to Today

Most Annoying Songs of 2016
Top Ten Most Annoying Songs On YouTube
List StatsUpdated 26 Feb 2017
3,000 votes
356 listings
8 years, 266 days old

Top Remixes (30)

1. Friday - Rebecca Black
2. Tik Tok - Kesha
3. (It's Time To) Beat Dat Beat - DJ Pauly D
DJTerrible

1. Baby - Justin Bieber
2. Billie Jean - Michael Jackson
3. Roar - Katy Perry
Th3Zm0nst3r

1. Call Me Maybe - Carly Rae Jepsen
2. Diamonds - Rihanna
3. The Final Countdown - Europe
DarkAngelxox
View All 30
Posts
Error Reporting
See a factual error in these listings? Report it
here
.