Most Overrated Actors and Actresses
Can't figure out what all the hype is with a particular actor? Put 'em on the list.
The Top Ten
Angelina Jolie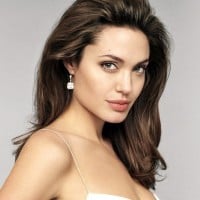 Angelina Jolie is an American actress, filmmaker, and humanitarian. She has received an Academy Award, two Screen Actors Guild Awards, and three Golden Globe Awards. She has also been cited as Hollywood's highest-paid actress. ...read more.
Acting is staring seductively and pouting lips. If she has won an oscar there is no meaning for academy awards
She doesn't even look like a woman anymore, she's so thin and her face is so bulbous. How she ever got an oscar is beyond me because she is utterly useless in front of a camera. She needs to go back to her cute, Benetton ad family, and stop trying to act. If she was in any other line of work and performed that badly, she'd be fired fairly damn fast.
Known more for her humanitarian work and high-profile relationships than her acting.
I think she is a good actress. She resembles her father, Jon Voight, when he was young. I mean that as a compliment.
Jennifer Lopez

Jennifer Lynn Lopez, also known as J. Lo, is an American singer, actress, dancer, fashion designer, author and producer.
Can't understand how she made it in showbiz - can't sing and definitely can't act. And yeah her ass isn't that great either!
And the worst is that she is regularly regarded as "most beautiful woman" by snobs
Jennifer Lopez is a classic example of a pork snout faced "anybody" that ONLY with the wonders of plastic surgery is "now" considered ever so beautiful. Ah what it is to afford great plastic surgery...

She also has the personality/intelligence appeal of a Vaseline sandwich which is why all her ex'es dumped her in short time. Only her beastly looking hubby has remained. She does NOT have a singing voice; it's highly worked on ONLY through today's technological alterations. Observe the multiple background singers cutting in to diminish her screeching... It is her svengali's idea because she can barely act on screen. I'd be surprised if all the $$ he pumps into her presence lasts one more year. You can fool some of the people some of the time?
Her voice is so irritating and her stuck up diva bitch attitude just shines through! Why is she always the "middle class underdog" stealing rich men away from their husbands?

Think of every romantic role she's been in.. Wedding planner, shall we dance, maid in manhattan... Ugh, cinderalla story my ass- shes a spoilt woman and way too old for these roles. Get a fresh faced, kind actress please who makes a believable cinderella!

JLO would be AWESOME playing an evil stepmom or a witch obsessed by her looks and youth. She wouldn't even have to act.
Brad Pitt

William Bradley "Brad" Pitt (born December 18, 1963) is an American actor and producer. He has received a Golden Globe Award, a Screen Actors Guild Award, and three Academy Award nominations in acting categories and received three further Academy Award nominations, winning one, as producer under his ...read more.
Brad came to Hollywood for one reason and one reason only...to be famous. He himself was a starstruck little boy and wanted to be a BIG DEAL too. Acting was just the only way for him to get reverence. Being a good actor is not really all that important to him or Angie. They just want the publicity and the PR and the magazine covers. As soon as WE stop drooling all over pretty faces and stop buying the music and watching the movies, maybe Hollywood will bring talent back. Remember when you had to be GOOD to be a movie star? DO you think Dustin, Duvall, Dinero, Nicholson, would be able to make it in Hollywood today? No way. Not pretty enough. We do this to ourselves by what we watch and what we purchase. The Oscars are a joke! Julia Roberts? I'll never get over that one.
He can only be in action films. He's not a bad actor, but he's only an action guy.

by the way, he was considered by the studio to play Willy Wonka. I could never picture that. He'd probably have to have the factory explode.
Why did Troy flop at the box office? All-star cast, strong performance by Bana/O'Toole/Gleeson, amazing special effects. The problem was Brad Pitt's performance as Achilles. I don't know if I am alone on this but I thought he was awful. He has made a career off of his mug and sometimes this won't work, like with Troy. Really, his only great performances were in Fight Club and Snatch. And he was kind of funny in Inglourious Basterds. The rest, overrated.
Re:Troy. Failure at the box office indicates a lack of audience. If the performance wasn't seen, how did it turn people off?
Very adynamic, providing all of his characters with the same characteristics...
Natalie Portman

Natalie Portman is an actress, film producer and film director with dual American and Israeli citizenship. Portman is best known for her roles as Padmé Amidala in the Star Wars prequel trilogy and Nina Sayers in Black Swan. She won an Academy Award, a Golden Globe Award, and a Screen Actors Guild Award, ...read more.
Her best role was when she was 10. Its been going downhill ever since. She has zero emotional range and is as monotone as ben stein. I had high hopes for her at one point, but I suppose she received too much acclaim to attempt to improve.
Mediocre at best. She seems the type of actor who got her gigs via connections.
One of the most overrated actresses I've ever come across. She has no technique and yet prides herself with her acting. As it happens to most fame-starved movie stars, a big EGO will never allow anyone to be a good actor. You're supposed to give your all in a performance and become your character, not play endless variations of your pretty old self.
Overrated in acting? Definitely YES. Gets way too much hype over nothing spectacular. Overrated in looks? Haven't heard people say she was pretty. In fact, I have heard opposite. I don't find her pretty at all. Looks very average. Take away the makeup and glamour of fame, she would not even be considered pretty in real life. Bland face like her acting ability. Horrible body. I suppose those who would find her attractive are probably Star Wars fanboys, where her 'looks' were emphasized with a lot of makeup and considering she was the only main female, it gave the audience something to look at. As usual, many female actors appealing to vastly male audiences do get praised on their looks as they are the only lead in a male dominated movie thus, just by being female, you would be automatically attractive and be overly hyped, even when you're not, which NP perfectly represents.
Jennifer Aniston

Jennifer Joanna Aniston is an American actress, producer, and businesswoman. The daughter of Greek actor John Aniston and American actress Nancy Dow, Aniston gained worldwide recognition for portraying Rachel Green on the popular television sitcom Friends, a role which earned her a Primetime Emmy Award, ...read more.
I think what happened with Jennifer is that she had the greatest publicist of all time. For years, I have been trying to figure out why people say she is so gorgeous and talented. I thought that surely there is something wrong with me. No there is something wrong with everyone else. Jennifer is not pretty at all people! Nor is she a talented actress. She's only good for romantic comedies that flop. What a hack.
Her best talent was her breasts. She was popular on Friends because she look so perky, most of the time.
One of the most overrated actresses in Hollywood. A very plain looking, boring character. For the life of me, I just don't understand why she gets so much publicity?
Half the actresses in Hollywood are more talented and certainly more
Beautiful then aniston... Lucky girl great publicist... Put one over
On Hollywood... Brad alluded to the fact that being married to her wasn't
What people thought it was... Imagine as boring as she is.
Can you all stop calling people ugly like this isn't a beauty contest. OK you may not like jennifer aniston because you don't like her acting but that doesn't mean you have to bring their looks into it. Just because you think a person isn't pretty does mean they're a bad actor or actress
Scarlett Johansson

Scarlett Johansson (born November 22, 1984) is an American actress, model, and singer. She made her film debut in North. ...read more.
Scarlett Johansson just stares at whomever is opposite her (or the screen) with her mouth slightly parted.

For someone who wants to be known for her acting, she sure makes sure everyone notices her body (probably because she knows her acting is not that good)
Never impressed by any of her acting and her looks are totally overrated
She always plays the same character that interestingly enough always has the same vacant look. Many people claim she is "subtle", but that would imply something good. What I think Scarlett Johansson is completely lack-luster, in reality. As far as her being a sex symbol, maybe her body, but facially, like I said, vacant. There is no fire. It isn't even a dreamy vacant. She is boring, and usually way overdone with the makeup and the tight clothing. I find her to be one of the most over-hyped "hotties" of Hollywood.
IS SHE OVERRATED? after reading the comments GEE I guess she's lucky to get a date, much less be one of the highest paid actresses . I wonder who would be the not overrated choice of all of these commentators
Kristen Stewart

Kristen Jaymes Stewart is an American actress. Born into a film-oriented family, Stewart began her acting career in 1999 with uncredited roles and a minor character appearance in several films before gaining prominence in 2002 for playing Jodie Foster's daughter in the thriller Panic Room, which garnered ...read more.
She shows no emotions whatsoever! She's an overrated, mono-tone, lucky actress!
She is made outta stone! Dude no expressions AT ALL! It's like same expression when kissing and fatally injured in twilight!
I can't stand her! Terrible actress, weird-looking and she doesn't deserve the Bella role. Eeew.
The only emotion she knows is blah... She doesn't know how to act, she isn't even cute or hot. It's irritating to even watch her on the big screen... I've seen her once and said "okay. " saw her a second time and said " maybe she's improved" saw her a third time and said "kill me now! " She's just plain lucky. Sad fact for the other actresses in Hollywood who can actually act.
Adam Sandler

Adam Richard Sandler is an American actor, comedian, screenwriter, and film producer. After becoming a Saturday Night Live cast member, Sandler went on to star in many Hollywood feature films that combined have grossed over $2 billion at the box office.
This guy is such a professional entertainer. He also uses same actors in multiple movies which makes me assume he is surrounded by friends in this typically back stabbing business. I actually knew someone who's brother was close friends with him and said he was genuine, sincere and a great friend.
Always amazed me that the Adam Sandler who was brilliant in 'Reign On Me' has also been responsible for some of the most unadulterated rubbish that US cinema has ever inflicted upon the World.
This actor doesn't belong any where near this list. He is supremely funny, authentic, richly creative and cutting edge in all that he does. He is prolific and widely entertaining. He can reach a wide audience and often, does. What a great comedian, lyricist and actor.
I vote because I want to say something about him not because I think he is overrated. To me, he is an extremely amazingly talented human being, who was naturally talented but somehow just have bad choices in roles "lately". If he is ever gonna take on roles like Reign over me, Punch Drunk Love and let's not forget Big Daddy, 50 first dates,... I think I'm just gonna fall in love with his acting all over again. Many said that he is "over his time" but that doesn't mean he is "over his talents' I know he'll be back. You can say all you want haters but the sensation when I watch his GOOD movies (like I mentioned above) will NEVER fade away.
Robert Pattinson

Robert Douglas Thomas Pattinson is an English actor, producer, model, and musician. He started his film career by playing Cedric Diggory in Harry Potter and the Goblet of Fire, a 2005 fantasy film.
Ugly and boring. Don't know what people see in him and really don't want to see any more of him.

He's robot... He can't act at all, he's boring. I can't believe he's gonna play Jeff Buckley in a biopic!
Definitely NOT attractive, very immature on screen.
Although the Twilight books & films were the worst things I've ever read/seen, so he really didn't have a lot to work with there...
You all realize that twilight was not the only movie he was in right? Robert Pattinson was also cast a Cedric Diggory in the Harry Potter movies too. He is all around an ok actor I think. He definitely shouldn't be number 7 on this list though more like 14 or 15
Ben Affleck

Benjamin Geza Affleck-Boldt is an American actor and filmmaker. His accolades include two Academy Awards, three Golden Globe Awards, two BAFTA Awards, and two Screen Actors Guild Awards.
This is a highly intelligent creative pioneer. Absolutely love him
Clearly one of the best actors of our generation and then some. Besides acting, he has a stunning resume which includes writing directing and producing. Some are spoiled when they find success at such a young age. Not so for this phenomenon. He has no competition and can literally play just about any role. He is funny, endearing, tough, honest and no nonsense. I rest assured, whenever I go to a movie that features him I any capacity, that I will be entertained, intrigued and never, ever bored. So grateful for this multi talented performer.
Looking at these comments I am convinced that Ben Affleck has found this site himself and informed Matt Damon, Jimmy Kimmel and a few of his other friends to get on here and say good things about him and his "acting skills". Truth be told, Ben Affleck sucks. Yes he was good in Argo, Town, and maybe even Gone Girl but only in that because he had to play a big, dumb, clueless, idiot which is a role he is fit for. Yet Hollywood keeps casting his soft ass to play these harder, tougher characters like Batman. Which I'm sure he will suck at because well...if he couldn't cut it as Daredevil, how the hell is he going to cut it as Batman? I'll never understand how he keeps getting cast. He seems more like a manager or supervisor at a Home Depot than a actor.
He is hated because he is a bad actor and he gets love because of his ability to directed films. He has 0 oscar nominations for acting and plays characters that are not originally.
The Contenders
Leonardo DiCaprio

Leonardo Wilhelm DiCaprio is an American actor and film producer. DiCaprio began his career by appearing in television commercials in the late 1980s.
Same thing every movie, same expressions, same tone, same, same, same. So overrated. Looks only get you so far, unfortunately too far.
Actually no. His acting is usually different from Wolf of Wall Street to Inception it's VERY hard to find similar acting.
Is he really ranked above Nicholas Cage right now? And in Titanic his character is supposed to speak that way. He shouldn't be screaming or whispering to Rose the whole time. This guy in The Departed, Wolf of Wall Street, Gangs of New York, Blood Diamond, and The Aviator he is an amazing actor who uses awesome accents. Especially in Blood Diamond with the African accent. Great Actor who is not overrated.
Overrated, really looks like he's trying too hard. The Gangs Of New York was overrated anyway but he made it worse with all the charisma of a digestive biscuit. And no chemistry with his leading lady.
That's because the leading lady in Gangs of New York was Cameron Diaz. Cameron Diaz
Try closing your eyes and listening to his dialogue in Titanic. It is worse than a high school play. Truly overrated.
Megan Fox

Megan Denise Fox is an American actress and model. She began her acting career in 2001, with several minor television and film roles, and played a regular role on the Hope & Faith television sitcom.
Terrible actress. She's hot, sure, but that doesn't change the fact that her acting in the Transformers movies varies from cringe-worthy to just plain embarrassing.
Her talent was her body. Should of been cast as topless and nude roles only.
I agree, Personally, being a teenage boy, I am not attracted to her in any way, she looks too much like a Barbie doll
There are only 3 words that describe her - stupid, ugly, and talentless. I'm a boy but I don't understand why people think she is hot.
Another horribly talentless, surgically-enhanced embarrassment skirting by on her looks. Seriously Hollywood, if you have to make every female starring role some kind of cookie-cutter Femme-bot at least find one that can act. I like babes as much as the next guy, but I can't stand watching her. Shame... Transformers could have been so epic :(
Emma Watson

Emma Charlotte Duerre Watson is a British actress, model, and activist. Born in Paris and brought up in Oxfordshire, Watson attended the Dragon School as a child and trained as an actress at the Oxford branch of Stagecoach Theatre Arts.
My child and I regularly burst out laughing while watching the Harry Potter movies simply because of her intensely bad acting. We ended up barely able to watch them anymore because of her. And since, I sometimes see these "star" photographs of her, with comments about her being the epitome of beauty etc. - that's another howler... She is one of the most profoundly ordinary looking girls I have ever seen, there is nothing spectacular or remarkable about her looks at all... So weird...
Does her resume really deserve the hype she gets? Let's be honest people like Hermione and they think Emma is cute. Other than that she can't act and for me personally she comes off as full of it in her interviews.
She's an amazing actress!

Roles like Hermione and Belle required dedication and passion. It's hard to imagine anyone else playing Hermione Granger.
Don't get it. How did she come so far. I will never understand why she was cast in Beauty and the Beast among some more talented singers. Hate all of the new live action Disney movies but that one takes the cake as the worst because Watson is so dreadfully boring in it.
Matthew Mcconaughey

Matthew David McConaughey is an American actor and producer. He first gained notice for his breakout role in the coming-of-age comedy Dazed and Confused, and went on to appear in films such as the slasher Texas Chainsaw Massacre: The Next Generation, the legal thriller A Time to Kill, Steven Spielberg's ...read more.
all right all right all right. now what's wrong with matthew McConaughey?
Talk about one of the dullest performers of all time, I am surprised he didn't make an appearance in twilight.
So many bad actors and only one vote! I'm voting for Matty because I watch some movie he did with Kate Hudson (another gem of an actor) and I don't think he wore a shirt in the entire movie. - Ok Matt. We get it. You have muscles. Congratulations. But Matty, showing off muscles doesn't make you an actor. In fact, you can be a great actor and not have muscles. I. E. - Paul Newman, Philip Seymore Hoffman... Viggo Mortensen.

Not sure why Brad Pitt is hated so much. Did anyone see him in "Burn After Reading"? He played a moron pretty well. Geez I hope he was acting...
His ridiculous, overdone, trying-too-hard speech mannerisms make me want to kick him in the teeth until he can pronounce the letter "s" without whistling it on purpose. He must think that makes him sexy, so he does it all the time. Once you pick upon it it's just obvious and completely pulls you out of whatever you are watching with this buffoon in it. And he can't really act. He just does Matthew Mcconaughey ALL THE TIME. Incredibly annoying douchebag. He should limit himself to underwear commercials, he'd be spot on in those, because we wouldn't have to look at his dumbass face.
Jennifer Lawrence

Jennifer Shrader Lawrence is an American actress. Lawrence began her career in television, playing her first major role as a main cast member on the TBS sitcom The Bill Engvall Show.
"oh she can emote so perfectly, lets shower her with praise." Give us all a break. Hardworking soap actors have to be insulted by that line of crap
Deserves to be at the TOP of this list. She's the most overrated actress of all time. Doesn't deserve half of her awards, and much less the Oscar for Silver Linings Playbook. Her only good performance was in Winter's Bone, all the rest was just a huge package of overrated performances. It's funny cause she beats Kate Winslet to become the youngest actress with more Oscar nominations, while she's not even CLOSE to Kate Winslet talent as an actress. Very, very, very overrated.
On acting skills alone she is just so Milk-Toast. All of her characters are the same. Yes she was fantastic in silver linings playbook but only because that script worked for her inconsistent craziness. Can't stand her in anything else.
I don't understand why she so low on the worst actors? She sucks as Katniss. 1) she too old to play the main character and 2) her acting remind me of kristen stewart acting on Twilight. No emotions what-so-ever. Boring. She make Peeta look interesting and the actor is one dimension. At least she look cute than stewart but I can imagine several actress make better katniss than her.
Will Ferrell

John William "Will" Ferrell is an American actor, comedian, producer, and writer. He first established himself in the mid-1990s as a cast member on the NBC sketch comedy show Saturday Night Live.
I think he's hysterical, intelligent and wonderful. I love every movie I've ever seen him in.
This dude is so depressing in every film he's in, that I think he's dead on the inside. His acting isn't too great either.
Fabulous and hysterical comedian and actor who can sing as well
What an amazing comedic actor. Love him so much
Tom Cruise

Tom Cruise is an American actor and filmmaker. Cruise has been nominated for three Academy Awards and has won three Golden Globe Awards.
He is horrible! He is always the same and all he does is look mean in his movies! The man can't act!
I would say he's underrated. He's been in action movies for some years now that some people (particularly those guys who like to gush over one-note mediocrities like DiCaprio) have forgotten he's an exceptional actor in other genres too. He was incredible in Magnolia, Collateral, Interview with the Vampire,Jerry Maguire, Eyes Wide Shut, Rain Man, etc.
He is not all that and a bag of chips like HE thinks he is. He has just been really lucky. He seems to be so in love with himself, what does he need Katie for, (who can't act either).
He has no personality what so ever and it shows in all of his movies like comedy whcih is meant to be funny if he did not know even in them he seems to be the same person tom cruise great actors no matter how famous they are shpuld be seen by the character there playing not the person himself and does not manage to do that.
Nicolas Cage

Nicolas Kim Coppola, known professionally as Nicolas Cage, is an American actor and producer. He is well known for his roles in Raising Arizona, Moonstruck, Vampire's Kiss, Wild at Heart, Honeymoon in Vegas, Red Rock West, Leaving Las Vegas, The Rock, Con Air, Face/Off, City of Angels, 8MM, Bringing ...read more.
Fabulous actor with passion and intelligence.
What an impressive resume. Absolutely the best there is.
He's known for his brilliance. He is exciting and convincing and passionate in each and every role.
The only reason this man was in any movie is the family ties to Francis Ford Coppola. No other "actor" has been in so many atrocious movies ever!
Johnny Depp

John Christopher "Johnny" Depp II is an American actor, producer, and musician. He has won the Golden Globe Award and Screen Actors Guild Award for Best Actor. His role in a movie is often rather big. His character is often on the "loopy side" and his character being in a darker state of mind, etc.
Things you never have to ask : Geez I wonder if Johnny Depp is going to play a weird/quirky character in this movie?
Playing all types of weird characters doesn't make you a good actor.
Yes Johnny bloody Depp might be good at playing a wacky, almost psychopathic character, but that's ALL he is good at. It seriously annoys me how everyone thinks he's the greatest thing on earth because he's really, really not. Nor is he even that good-looking... just gonna throw that out there.
You obviously have not seen his older work. And regarding his Tim Burton roles... He is one of the BEST character actors EVER! You are just simply wrong and have not watched enough movies to judge him as an actor
I wouldn't call jonny the worst actor today, but sadly I believe he'll get the next oscar he's nominated for. Just like the most overrated actor we fuss over today denzel.
Sean Penn

Sean Justin Penn is an American actor, filmmaker, and political activist. He has won two Academy Awards, for his roles in the mystery drama Mystic River and the biopic Milk.
Amazing intelligence informs all the roles he inhabits.
The very best there is. Totally underrated
Not overrated at all, in fact I don't think most great actor surveys put him high enough.
I'm sorry but are these fake positive comments?
because he is absolutely terrible at acting
It's amazing he managed to get this far
George Clooney

George Timothy Clooney is an American actor, filmmaker and activist. He has received three Golden Globe Awards for his work as an actor and two Academy Awards, one for acting and the other for producing.
Drop dead gorgeous and oozing charisma. Love to watch him. He was amazing in "The Descendants"
Charming and intelligent as all get out. What a cool guy. The most handsome actor that ever was
This actor is richly authentic in every role he has ever taken on. He is believable and understated when that is what is called for. He is a gracious actor who makes his costars shine, as well. I'm so grateful for every movie he has ever entertained us with.
George Clooney couldn't act his way out of a paper bag. He only plays one character in all his movies, himself! George stop making movies and retire you washed up grey haired ugly twat!
Vin Diesel

Mark Sinclair, better known by his stage name Vin Diesel, is an American actor, producer, director, and screenwriter.
His acting range is quite limited, but as long as mindless action flicks exist, his career will be keep going.
Not a good actor in any way, but if he sticks to tough guys roles so long as it isn't mindless Fast and Furious #? I can sometimes make it a guilty pleasure such as with Pitch Black and Riddick.
He's the best actor I've ever seen. I absolutely love and adore him
If there is a list about the worst anything revolving around movies then this guy takes the cake.
Jennifer Love Hewitt

Jennifer Love Hewitt is an American actress, singer, songwriter, producer and director. Hewitt began her career as a child actress and singer.
I don't think that this very beautiful actress is overrated. She's very appreciated by many for her talent ( she's a good actress, she produces, she sings ) and that's hardly the same thing as to be overrated. A very adorable and down to earth actress in real life and she's certainly not just a pretty face with no talent or brains that's only be there to watching by.
The Kristen Stewart of 1997. How and why she keeps getting roles just when you think she's finally gone away for good is beyond me.
Her best talent would of been to pose topless for playboy or do a nude movie role the day she turned 18
Why does everybody keep defending her? Her middle name is not a command!
Not overrated but underrated actress. Most people knows her from her popular movies and her T.V. shows but when you see her lesser-known work you will actually understand how talented she is. This adorable actress really don't deserve to be on this list. She's too talented for that!
Taylor Lautner

How are Keanu Reeves, and Johnny Depp worse actors than
A guy who does nothing but take his shirt off?
Taylor Lautner should be number 1 period.
Yes you have a really nice body, but one nothing but another member of the cast from twilight who can't act.
I have no idea why people like him. He plays the worst werewolf in the history of cinema.
A grown up man body with a baby face, that's all he is, how did this guy make it in showbiz!
Beyonce Knowles

Beyoncé Giselle Knowles-Carter, is an American singer and actress, who started out in the popular pop/r&b girl group Destiny's Child. They had multiple top 5 hits such as "No, No, No", "Say My Name", "Bills, Bills, Bills", "Survivor", "Independent Women", "Bootylicious", and "Jumpin', Jumpin" from ...read more.
Even awful Paris Hilton is better actress than Knowles.
Beyonce sucks literally
Beyonce is way too overrated. She should be the first one one this list
Beyonce is pretensious and her horrible personality shows.
I never understood the hype about her looks, she is not that attractive, she shouts while she sings and she is a terrible actress
PSearch List