Most Overrated Actors and Actresses
Can't figure out what all the hype is with a particular actor? Put 'em on the list.

1 Angelina Jolie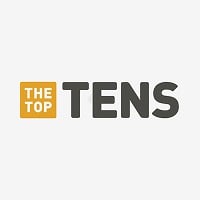 Angelina Jolie is an American actress, filmmaker, and humanitarian. She has received an Academy Award, two Screen Actors Guild Awards, and three Golden Globe Awards. She has also been cited as Hollywood's highest-paid actress. ...read more.
Acting is staring seductively and pouting lips. If she has won an oscar there is no meaning for academy awards
Known more for her humanitarian work and high-profile relationships than her acting.
I think she is a good actress. She resembles her father, Jon Voight, when he was young. I mean that as a compliment.
She doesn't even look like a woman anymore, she's so thin and her face is so bulbous. How she ever got an oscar is beyond me because she is utterly useless in front of a camera. She needs to go back to her cute, Benetton ad family, and stop trying to act. If she was in any other line of work and performed that badly, she'd be fired fairly damn fast.
2
Jennifer Lopez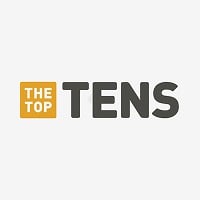 Jennifer Lynn Lopez, also known as J. Lo, is an American singer, actress, dancer, fashion designer, author and producer.
Can't understand how she made it in showbiz - can't sing and definitely can't act. And yeah her ass isn't that great either!
And the worst is that she is regularly regarded as "most beautiful woman" by snobs
Jennifer Lopez is a classic example of a pork snout faced "anybody" that ONLY with the wonders of plastic surgery is "now" considered ever so beautiful. Ah what it is to afford great plastic surgery...

She also has the personality/intelligence appeal of a Vaseline sandwich which is why all her ex'es dumped her in short time. Only her beastly looking hubby has remained. She does NOT have a singing voice; it's highly worked on ONLY through today's technological alterations. Observe the multiple background singers cutting in to diminish her screeching... It is her svengali's idea because she can barely act on screen. I'd be surprised if all the $$ he pumps into her presence lasts one more year. You can fool some of the people some of the time?
Her voice is so irritating and her stuck up diva bitch attitude just shines through! Why is she always the "middle class underdog" stealing rich men away from their husbands?

Think of every romantic role she's been in.. Wedding planner, shall we dance, maid in manhattan... Ugh, cinderalla story my ass- shes a spoilt woman and way too old for these roles. Get a fresh faced, kind actress please who makes a believable cinderella!

JLO would be AWESOME playing an evil stepmom or a witch obsessed by her looks and youth. She wouldn't even have to act.
3
Brad Pitt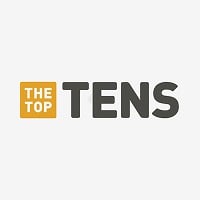 William Bradley "Brad" Pitt (born December 18, 1963) is an American actor and producer. He has received a Golden Globe Award, a Screen Actors Guild Award, and three Academy Award nominations in acting categories and received three further Academy Award nominations, winning one, as producer under his ...read more.
Brad came to Hollywood for one reason and one reason only...to be famous. He himself was a starstruck little boy and wanted to be a BIG DEAL too. Acting was just the only way for him to get reverence. Being a good actor is not really all that important to him or Angie. They just want the publicity and the PR and the magazine covers. As soon as WE stop drooling all over pretty faces and stop buying the music and watching the movies, maybe Hollywood will bring talent back. Remember when you had to be GOOD to be a movie star? DO you think Dustin, Duvall, Dinero, Nicholson, would be able to make it in Hollywood today? No way. Not pretty enough. We do this to ourselves by what we watch and what we purchase. The Oscars are a joke! Julia Roberts? I'll never get over that one. - eljeran
Very adynamic, providing all of his characters with the same characteristics...
Why did Troy flop at the box office? All-star cast, strong performance by Bana/O'Toole/Gleeson, amazing special effects. The problem was Brad Pitt's performance as Achilles. I don't know if I am alone on this but I thought he was awful. He has made a career off of his mug and sometimes this won't work, like with Troy. Really, his only great performances were in Fight Club and Snatch. And he was kind of funny in Inglourious Basterds. The rest, overrated.
Re:Troy. Failure at the box office indicates a lack of audience. If the performance wasn't seen, how did it turn people off? - Billyv
"his good looks got him where he is now, acting is definitely not his thing - Reader
4
Natalie Portman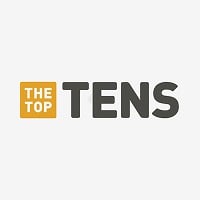 Natalie Portman is an actress, film producer and film director with dual American and Israeli citizenship. Portman is best known for her roles as Padmé Amidala in the Star Wars prequel trilogy and Nina Sayers in Black Swan. She won an Academy Award, a Golden Globe Award, and a Screen Actors Guild Award, ...read more.
Mediocre at best. She seems the type of actor who got her gigs via connections.
I can not think of a single role Portman has done that is actually well done. Almost all of her roles could have easily been done by an up and coming actress to greater effect.
Her best role was when she was 10. Its been going downhill ever since. She has zero emotional range and is as monotone as ben stein. I had high hopes for her at one point, but I suppose she received too much acclaim to attempt to improve.
One of the most overrated actresses I've ever come across. She has no technique and yet prides herself with her acting. As it happens to most fame-starved movie stars, a big EGO will never allow anyone to be a good actor. You're supposed to give your all in a performance and become your character, not play endless variations of your pretty old self.
5
Jennifer Aniston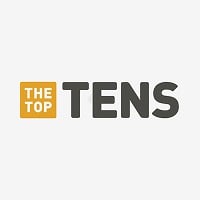 Jennifer Joanna Aniston is an American actress, producer, and businesswoman. The daughter of Greek actor John Aniston and American actress Nancy Dow, Aniston gained worldwide recognition for portraying Rachel Green on the popular television sitcom Friends, a role which earned her a Primetime Emmy Award, ...read more.
I think what happened with Jennifer is that she had the greatest publicist of all time. For years, I have been trying to figure out why people say she is so gorgeous and talented. I thought that surely there is something wrong with me. No there is something wrong with everyone else. Jennifer is not pretty at all people! Nor is she a talented actress. She's only good for romantic comedies that flop. What a hack. - kekebaby06
Her best talent was her breasts. She was popular on Friends because she look so perky, most of the time. - boce
One of the most overrated actresses in Hollywood. A very plain looking, boring character. For the life of me, I just don't understand why she gets so much publicity?
Half the actresses in Hollywood are more talented and certainly more
Beautiful then aniston... Lucky girl great publicist... Put one over
On Hollywood... Brad alluded to the fact that being married to her wasn't
What people thought it was... Imagine as boring as she is.
I only see her as Rachel because she did not do anything memorable since Friends, and her looks are so overrated - Reader
6
Scarlett Johansson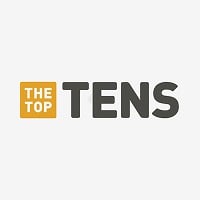 Scarlett Johansson (born November 22, 1984) is an American actress, model, and singer. She made her film debut in North. ...read more.
Scarlett Johansson just stares at whomever is opposite her (or the screen) with her mouth slightly parted.

For someone who wants to be known for her acting, she sure makes sure everyone notices her body (probably because she knows her acting is not that good)
Never impressed by any of her acting and her looks are totally overrated
She always plays the same character that interestingly enough always has the same vacant look. Many people claim she is "subtle", but that would imply something good. What I think Scarlett Johansson is completely lack-luster, in reality. As far as her being a sex symbol, maybe her body, but facially, like I said, vacant. There is no fire. It isn't even a dreamy vacant. She is boring, and usually way overdone with the makeup and the tight clothing. I find her to be one of the most over-hyped "hotties" of Hollywood.
IS SHE OVERRATED? after reading the comments GEE I guess she's lucky to get a date, much less be one of the highest paid actresses . I wonder who would be the not overrated choice of all of these commentators
7
Kristen Stewart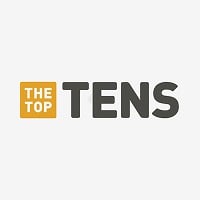 Kristen Jaymes Stewart is an American actress. Born into a film-oriented family, Stewart began her acting career in 1999 with uncredited roles and a minor character appearance in several films before gaining prominence in 2002 for playing Jodie Foster's daughter in the thriller Panic Room, which garnered ...read more.
She shows no emotions whatsoever! She's an overrated, mono-tone, lucky actress!
She is made outta stone! Dude no expressions AT ALL! It's like same expression when kissing and fatally injured in twilight!
I can't stand her! Terrible actress, weird-looking and she doesn't deserve the Bella role. Eeew. -
The only emotion she knows is blah... She doesn't know how to act, she isn't even cute or hot. It's irritating to even watch her on the big screen... I've seen her once and said "okay. " saw her a second time and said " maybe she's improved" saw her a third time and said "kill me now! " She's just plain lucky. Sad fact for the other actresses in Hollywood who can actually act.
8
Adam Sandler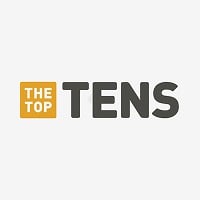 Adam Richard Sandler is an American actor, comedian, screenwriter, and film producer. After becoming a Saturday Night Live cast member, Sandler went on to star in many Hollywood feature films that combined have grossed over $2 billion at the box office.
This guy is such a professional entertainer. He also uses same actors in multiple movies which makes me assume he is surrounded by friends in this typically back stabbing business. I actually knew someone who's brother was close friends with him and said he was genuine, sincere and a great friend.
This actor doesn't belong any where near this list. He is supremely funny, authentic, richly creative and cutting edge in all that he does. He is prolific and widely entertaining. He can reach a wide audience and often, does. What a great comedian, lyricist and actor.
I vote because I want to say something about him not because I think he is overrated. To me, he is an extremely amazingly talented human being, who was naturally talented but somehow just have bad choices in roles "lately". If he is ever gonna take on roles like Reign over me, Punch Drunk Love and let's not forget Big Daddy, 50 first dates,... I think I'm just gonna fall in love with his acting all over again. Many said that he is "over his time" but that doesn't mean he is "over his talents' I know he'll be back. You can say all you want haters but the sensation when I watch his GOOD movies (like I mentioned above) will NEVER fade away.
He just plain blows.. He's either VERY quiet and retarded sounding or he's yelling like a moron. He's such a light weight actor too.. He would NEVER be able to play a role that actually means something. Seriously who would ever miss a piece of trash actor like him.
9
Robert Pattinson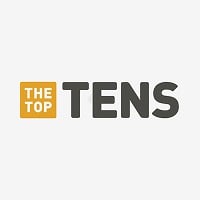 Robert Douglas Thomas Pattinson is an English actor, producer, model, and musician. He started his film career by playing Cedric Diggory in Harry Potter and the Goblet of Fire, a 2005 fantasy film.
Ugly and boring. Don't know what people see in him and really don't want to see any more of him.

He's robot... He can't act at all, he's boring. I can't believe he's gonna play Jeff Buckley in a biopic!
Definitely NOT attractive, very immature on screen.
Although the Twilight books & films were the worst things I've ever read/seen, so he really didn't have a lot to work with there...
You all realize that twilight was not the only movie he was in right? Robert Pattinson was also cast a Cedric Diggory in the Harry Potter movies too. He is all around an ok actor I think. He definitely shouldn't be number 7 on this list though more like 14 or 15 - mandaisnotsparkly
10
Ben Affleck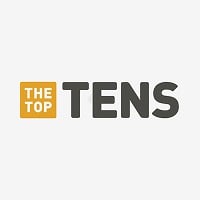 Benjamin Geza Affleck-Boldt is an American actor and filmmaker. His accolades include two Academy Awards, three Golden Globe Awards, two BAFTA Awards, and two Screen Actors Guild Awards.
This is a highly intelligent creative pioneer. Absolutely love him
Clearly one of the best actors of our generation and then some. Besides acting, he has a stunning resume which includes writing directing and producing. Some are spoiled when they find success at such a young age. Not so for this phenomenon. He has no competition and can literally play just about any role. He is funny, endearing, tough, honest and no nonsense. I rest assured, whenever I go to a movie that features him I any capacity, that I will be entertained, intrigued and never, ever bored. So grateful for this multi talented performer.
Looking at these comments I am convinced that Ben Affleck has found this site himself and informed Matt Damon, Jimmy Kimmel and a few of his other friends to get on here and say good things about him and his "acting skills". Truth be told, Ben Affleck sucks. Yes he was good in Argo, Town, and maybe even Gone Girl but only in that because he had to play a big, dumb, clueless, idiot which is a role he is fit for. Yet Hollywood keeps casting his soft ass to play these harder, tougher characters like Batman. Which I'm sure he will suck at because well...if he couldn't cut it as Daredevil, how the hell is he going to cut it as Batman? I'll never understand how he keeps getting cast. He seems more like a manager or supervisor at a Home Depot than a actor.
He is hated because he is a bad actor and he gets love because of his ability to directed films. He has 0 oscar nominations for acting and plays characters that are not originally.
The Contenders
11
Leonardo DiCaprio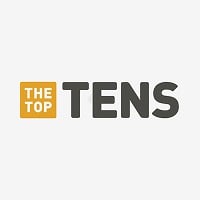 Leonardo Wilhelm DiCaprio is an American actor and film producer. DiCaprio began his career by appearing in television commercials in the late 1980s.
Same thing every movie, same expressions, same tone, same, same, same. So overrated. Looks only get you so far, unfortunately too far.
Actually no. His acting is usually different from Wolf of Wall Street to Inception it's VERY hard to find similar acting. - AlphaQ
Is he really ranked above Nicholas Cage right now? And in Titanic his character is supposed to speak that way. He shouldn't be screaming or whispering to Rose the whole time. This guy in The Departed, Wolf of Wall Street, Gangs of New York, Blood Diamond, and The Aviator he is an amazing actor who uses awesome accents. Especially in Blood Diamond with the African accent. Great Actor who is not overrated.
Overrated, really looks like he's trying too hard. The Gangs Of New York was overrated anyway but he made it worse with all the charisma of a digestive biscuit. And no chemistry with his leading lady.
That's because the leading lady in Gangs of New York was Cameron Diaz. Cameron Diaz - sablo123
Try closing your eyes and listening to his dialogue in Titanic. It is worse than a high school play. Truly overrated.
12
Megan Fox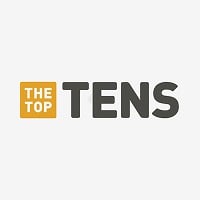 Megan Denise Fox is an American actress and model. She began her acting career in 2001, with several minor television and film roles, and played a regular role on the Hope & Faith television sitcom.
Terrible actress. She's hot, sure, but that doesn't change the fact that her acting in the Transformers movies varies from cringe-worthy to just plain embarrassing.
Her talent was her body. Should of been cast as topless and nude roles only. - boce
I agree, Personally, being a teenage boy, I am not attracted to her in any way, she looks too much like a Barbie doll
There are only 3 words that describe her - stupid, ugly, and talentless. I'm a boy but I don't understand why people think she is hot.
Another horribly talentless, surgically-enhanced embarrassment skirting by on her looks. Seriously Hollywood, if you have to make every female starring role some kind of cookie-cutter Femme-bot at least find one that can act. I like babes as much as the next guy, but I can't stand watching her. Shame... Transformers could have been so epic :(
13
Emma Watson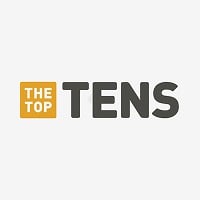 Emma Charlotte Duerre Watson is a British actress, model, and activist. Born in Paris and brought up in Oxfordshire, Watson attended the Dragon School as a child and trained as an actress at the Oxford branch of Stagecoach Theatre Arts.
My child and I regularly burst out laughing while watching the Harry Potter movies simply because of her intensely bad acting. We ended up barely able to watch them anymore because of her. And since, I sometimes see these "star" photographs of her, with comments about her being the epitome of beauty etc. - that's another howler... She is one of the most profoundly ordinary looking girls I have ever seen, there is nothing spectacular or remarkable about her looks at all... So weird...
Does her resume really deserve the hype she gets? Let's be honest people like Hermione and they think Emma is cute. Other than that she can't act and for me personally she comes off as full of it in her interviews.
Don't get it. How did she come so far. I will never understand why she was cast in Beauty and the Beast among some more talented singers. Hate all of the new live action Disney movies but that one takes the cake as the worst because Watson is so dreadfully boring in it.
The has this generic expression for sadness where she just scrunches up her brows & flashes her best puppy eyes. She does it in EVERY SINGLE MOVIE and it annoys the living daylights out of me.
14
Matthew Mcconaughey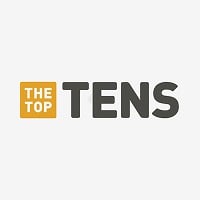 Matthew David McConaughey is an American actor and producer. He first gained notice for his breakout role in the coming-of-age comedy Dazed and Confused, and went on to appear in films such as the slasher Texas Chainsaw Massacre: The Next Generation, the legal thriller A Time to Kill, Steven Spielberg's ...read more.
Talk about one of the dullest performers of all time, I am surprised he didn't make an appearance in twilight.
So many bad actors and only one vote! I'm voting for Matty because I watch some movie he did with Kate Hudson (another gem of an actor) and I don't think he wore a shirt in the entire movie. - Ok Matt. We get it. You have muscles. Congratulations. But Matty, showing off muscles doesn't make you an actor. In fact, you can be a great actor and not have muscles. I. E. - Paul Newman, Philip Seymore Hoffman... Viggo Mortensen.

Not sure why Brad Pitt is hated so much. Did anyone see him in "Burn After Reading"? He played a moron pretty well. Geez I hope he was acting... - corebare32
His ridiculous, overdone, trying-too-hard speech mannerisms make me want to kick him in the teeth until he can pronounce the letter "s" without whistling it on purpose. He must think that makes him sexy, so he does it all the time. Once you pick upon it it's just obvious and completely pulls you out of whatever you are watching with this buffoon in it. And he can't really act. He just does Matthew Mcconaughey ALL THE TIME. Incredibly annoying douchebag. He should limit himself to underwear commercials, he'd be spot on in those, because we wouldn't have to look at his dumbass face.
Honestly he's not totally bad. I was watching Interstellar a few weeks ago, and I had the same feeling I always get with him. He starts off terribly, just god awful, but then he warms up and he gets better during the second half of almost all his movies. He should consider just coming in for the last 1/2 hour of the rest of his movies from now on.
15
Jennifer Lawrence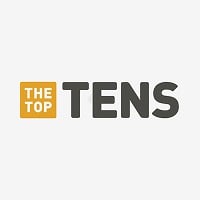 Jennifer Shrader Lawrence is an American actress. Lawrence began her career in television, playing her first major role as a main cast member on the TBS sitcom The Bill Engvall Show.
"oh she can emote so perfectly, lets shower her with praise." Give us all a break. Hardworking soap actors have to be insulted by that line of crap
On acting skills alone she is just so Milk-Toast. All of her characters are the same. Yes she was fantastic in silver linings playbook but only because that script worked for her inconsistent craziness. Can't stand her in anything else.
Deserves to be at the TOP of this list. She's the most overrated actress of all time. Doesn't deserve half of her awards, and much less the Oscar for Silver Linings Playbook. Her only good performance was in Winter's Bone, all the rest was just a huge package of overrated performances. It's funny cause she beats Kate Winslet to become the youngest actress with more Oscar nominations, while she's not even CLOSE to Kate Winslet talent as an actress. Very, very, very overrated.
I don't understand why she so low on the worst actors? She sucks as Katniss. 1) she too old to play the main character and 2) her acting remind me of kristen stewart acting on Twilight. No emotions what-so-ever. Boring. She make Peeta look interesting and the actor is one dimension. At least she look cute than stewart but I can imagine several actress make better katniss than her.
16
Will Ferrell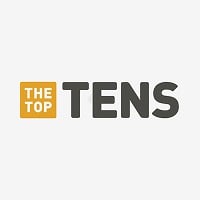 John William "Will" Ferrell is an American actor, comedian, producer, and writer. He first established himself in the mid-1990s as a cast member on the NBC sketch comedy show Saturday Night Live.
I think he's hysterical, intelligent and wonderful. I love every movie I've ever seen him in.
Fabulous and hysterical comedian and actor who can sing as well
What an amazing comedic actor. Love him so much
The guy's movie career is entirely based on shouting a lot. Aside from playing George Bush, he doesn't really have a lot going for him. I'm sure he's a nice guy, but I don't really want to spend 90 minutes watching him yell statements that no one would ever see the need to yell and act like a moron.
17
Tom Cruise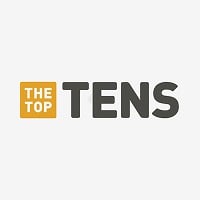 Tom Cruise is an American actor and filmmaker. Cruise has been nominated for three Academy Awards and has won three Golden Globe Awards.
He is horrible! He is always the same and all he does is look mean in his movies! The man can't act!
I would say he's underrated. He's been in action movies for some years now that some people (particularly those guys who like to gush over one-note mediocrities like DiCaprio) have forgotten he's an exceptional actor in other genres too. He was incredible in Magnolia, Collateral, Interview with the Vampire,Jerry Maguire, Eyes Wide Shut, Rain Man, etc. - Tia-Harribel
He is not all that and a bag of chips like HE thinks he is. He has just been really lucky. He seems to be so in love with himself, what does he need Katie for, (who can't act either).
He has no personality what so ever and it shows in all of his movies like comedy whcih is meant to be funny if he did not know even in them he seems to be the same person tom cruise great actors no matter how famous they are shpuld be seen by the character there playing not the person himself and does not manage to do that. - ANT1231993
18
Nicolas Cage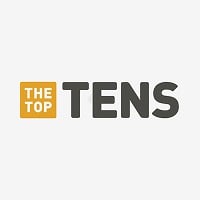 Nicolas Kim Coppola, known professionally as Nicolas Cage, is an American actor and producer. He is well known for his roles in Raising Arizona, Moonstruck, Vampire's Kiss, Wild at Heart, Honeymoon in Vegas, Red Rock West, Leaving Las Vegas, The Rock, Con Air, Face/Off, City of Angels, 8MM, Bringing ...read more.
Fabulous actor with passion and intelligence.
What an impressive resume. Absolutely the best there is.
The only reason this man was in any movie is the family ties to Francis Ford Coppola. No other "actor" has been in so many atrocious movies ever!
He's known for his brilliance. He is exciting and convincing and passionate in each and every role.
19
Johnny Depp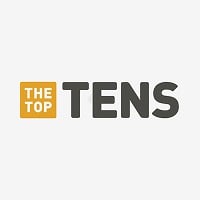 John Christopher "Johnny" Depp II is an American actor, producer, and musician. He has won the Golden Globe Award and Screen Actors Guild Award for Best Actor. His role in a movie is often rather big. His character is often on the "loopy side" and his character being in a darker state of mind, etc.
Things you never have to ask : Geez I wonder if Johnny Depp is going to play a weird/quirky character in this movie?
Playing all types of weird characters doesn't make you a good actor.
Yes Johnny bloody Depp might be good at playing a wacky, almost psychopathic character, but that's ALL he is good at. It seriously annoys me how everyone thinks he's the greatest thing on earth because he's really, really not. Nor is he even that good-looking... just gonna throw that out there.
You obviously have not seen his older work. And regarding his Tim Burton roles... He is one of the BEST character actors EVER! You are just simply wrong and have not watched enough movies to judge him as an actor
I wouldn't call jonny the worst actor today, but sadly I believe he'll get the next oscar he's nominated for. Just like the most overrated actor we fuss over today denzel.
20
Sean Penn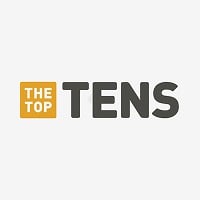 Sean Justin Penn is an American actor, filmmaker, and political activist. He has won two Academy Awards, for his roles in the mystery drama Mystic River and the biopic Milk.
Amazing intelligence informs all the roles he inhabits.
The very best there is. Totally underrated
Not overrated at all, in fact I don't think most great actor surveys put him high enough.
I'm sorry but are these fake positive comments?
because he is absolutely terrible at acting
It's amazing he managed to get this far - rainyday
21
George Clooney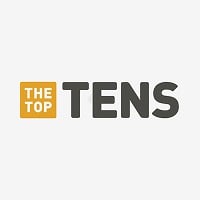 George Timothy Clooney is an American actor, filmmaker and activist. He has received three Golden Globe Awards for his work as an actor and two Academy Awards, one for acting and the other for producing.
Drop dead gorgeous and oozing charisma. Love to watch him. He was amazing in "The Descendants"
Charming and intelligent as all get out. What a cool guy. The most handsome actor that ever was
This actor is richly authentic in every role he has ever taken on. He is believable and understated when that is what is called for. He is a gracious actor who makes his costars shine, as well. I'm so grateful for every movie he has ever entertained us with.
George Clooney couldn't act his way out of a paper bag. He only plays one character in all his movies, himself! George stop making movies and retire you washed up grey haired ugly twat!
22
Vin Diesel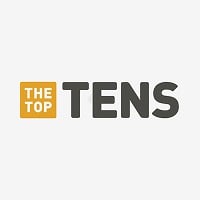 Mark Sinclair, better known by his stage name Vin Diesel, is an American actor, producer, director, and screenwriter.
His acting range is quite limited, but as long as mindless action flicks exist, his career will be keep going.
Not a good actor in any way, but if he sticks to tough guys roles so long as it isn't mindless Fast and Furious #? I can sometimes make it a guilty pleasure such as with Pitch Black and Riddick.
He's the best actor I've ever seen. I absolutely love and adore him
If there is a list about the worst anything revolving around movies then this guy takes the cake.
23
Jennifer Love Hewitt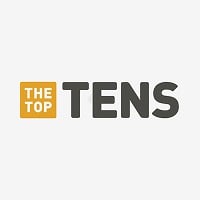 Jennifer Love Hewitt is an American actress, singer, songwriter, producer and director. Hewitt began her career as a child actress and singer.
I don't think that this very beautiful actress is overrated. She's very appreciated by many for her talent ( she's a good actress, she produces, she sings ) and that's hardly the same thing as to be overrated. A very adorable and down to earth actress in real life and she's certainly not just a pretty face with no talent or brains that's only be there to watching by.
The Kristen Stewart of 1997. How and why she keeps getting roles just when you think she's finally gone away for good is beyond me.
Her best talent would of been to pose topless for playboy or do a nude movie role the day she turned 18 - boce
Why does everybody keep defending her? Her middle name is not a command!
Not overrated but underrated actress. Most people knows her from her popular movies and her T.V. shows but when you see her lesser-known work you will actually understand how talented she is. This adorable actress really don't deserve to be on this list. She's too talented for that!
24
Taylor Lautner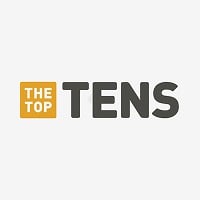 How are Keanu Reeves, and Johnny Depp worse actors than
A guy who does nothing but take his shirt off?
Taylor Lautner should be number 1 period.
Yes you have a really nice body, but one nothing but another member of the cast from twilight who can't act. - LavenderMusic
I have no idea why people like him. He plays the worst werewolf in the history of cinema.
A grown up man body with a baby face, that's all he is, how did this guy make it in showbiz! - Reader
25
Beyonce Knowles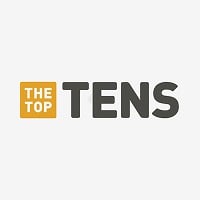 Beyoncé Giselle Knowles-Carter, is an American singer and actress, who started out in the popular pop/r&b girl group Destiny's Child. They had multiple top 5 hits such as "No, No, No", "Say My Name", "Bills, Bills, Bills", "Survivor", "Independent Women", "Bootylicious", and "Jumpin', Jumpin" from ...read more.
Even awful Paris Hilton is better actress than Knowles.
Beyonce sucks literally
Beyonce is way too overrated. She should be the first one one this list
Beyonce is pretensious and her horrible personality shows.
I never understood the hype about her looks, she is not that attractive, she shouts while she sings and she is a terrible actress - Reader
26
Ashton Kutcher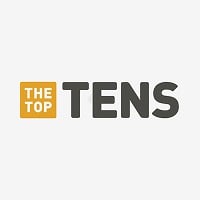 Absolutely charming capable believable and wonderful. He's the best
This guy really can't act. The worst are the romantic comedies ( A lot like love, Guess who... ).And in more serious roles like for example " The butterfly effect" he is not believable. How a untalented actor like him still gets roles and attention by the Hollywood executives is unbelievable. Way too overrated to be called an actor in fact. He's just a silly entertainer and an idiot if you ask me.
Wonderful moving performer. Go crazy when I get to watch him
Such a brilliant, exciting and authentic actor. Love him in everything I've ever seen him in. So convincing, always.
27
Jessica Alba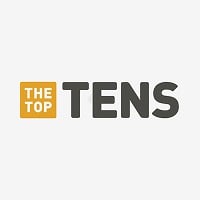 Jessica Marie Alba is an American actress, model and businesswoman. She has won various awards for her acting, including the Choice Actress Teen Choice Award and Saturn Award for Best Actress on Television, and a Golden Globe nomination for her lead role in the television series Dark Angel.
Dudes! Vote her.. She is not an actress.. Still she gets millions of dollars..
I don't think that Jessica Alba is a bad actress like the media are trying to tell us ( once they spread the word it's like suddenly everybody agrees ). She was awesome good in the T.V. series " Dark angel " but after that people noticed her just for her good looks ( and don't tell me that she's ugly ) and not for her acting skills anymore. She didn't get many chances to play descent movies after that. Now and then there's a good movie and when that happens she gives very good performances. I think she's rather underrated for her acting. People seems only to put her down because it's becoming almost normal after all the media " lies " to do so. The truth is that she's not a bad actress, but one who deserves better roles.
Brutal actress... she NEVER sounds like shes not reading the script when she talks on film. Her emotions are as obviously phony as her... - VADERtheIMPALER
Never had to turn off a movie of her because it was too awful to see her acting. It's the opposite. Whenever I see her in a movie I'm delighted to see her play. She's captivating, magnetic and she has a lot of " on-screen " charisma. She is not that bad as an actress. Besides, she's very humble about her acting skills. She knows that she has some limitations and is not afraid to tell or Judge herself for that. She don't brag about her acting skills like some other really overrated actresses who thinks that they are the best. She's very adorable with her fans also, so, I can't believe that some people really hate or dislike her.
28
Channing Tatum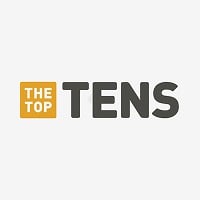 Channing Matthew Tatum is an American actor and dancer. Tatum made his film debut in the drama film Coach Carter.
Definitely overrated... He thinks that he's the greatest just because he's considered attractive... No real good movies, really bad acting
He's an ugly male prostitute not an actor and his movies are horrible.
I am a guy but he's super funny in 21 Jump Street. In the movie Step Up he was great also great dancer he's funny and he was the best part of 21 Jump Street. Great dancer funny in White House Down at some parts.
Not a great actor, but I don't think many disagree with that. This is an "overrated actors" list. I think his "rating" is in line with his acting abilities.
29
Charlize Theron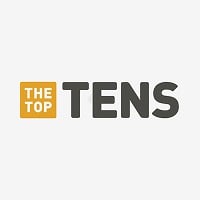 Charlize Theron is a South African and American actress and film producer. She is the recipient of several accolades, including an Academy Award, a Golden Globe Award, and the Silver Bear for Best Actress.
This actress can do it all! Drama, action, comedy, you name it. Her acting is almost natural ( it looks like she don't act ), like she " IS " the person in real life whatever character she's portraying in the movie. This actress doesn't belong on this list. She's one of the best actresses of all time.
Good. Probably the hottest female actress on the planet. Love her most of her movies. My favorite movie of her's is 'The Cider House Rules'. She does take risks. She was good in 'Monster' and deserved her Oscar win. Very talented and also very smart. She recently admitted to breaking up with a guy solely because the only reason why she was with him was because she found him attractive. Very honest and sincere. Like her a lot.
Fabulous actress whose looks are as spellbinding as her delivery.
Absolutely overrated. Far from the worst actress, but she's wooden and unconvincing in most of her work. Her "acting" frequently feels more like striking a pose in an outfit than actually being in the moment. You might describe her as one of the best of the "models turned actress", which is hardly a compliment.
30
Chuck Norris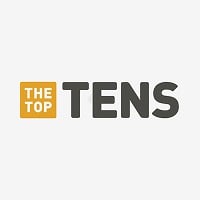 Carlos Ray "Chuck" Norris is an American martial artist, actor, film producer and screenwriter. He was born in March 10, 1940, in Ryan, OK. He is famous for mostly starring in western and action movies.
What actor? He just stares out into space squinting his eyes, until has to do a round house, occasionally saving a damsel in distress, but never a real love scene. Nobody wants to see that, its like seeing someone french kissing an old baseball glove. He looks like he an enlarged prostate.
People act as if he is the toughest guy in the world.

But no worries, he would be remembered for all his jokes and backward politics rather than his talent (? ) in acting.

He only has Walker Texas Ranger, that is all.
Did anybody really believe he was a great actor to begin with?
Possibly, the baddest joke the entertainment industry has ever made.
31
Vince Vaughn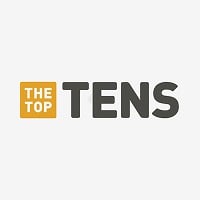 Vincent Anthony "Vince" Vaughn is an American actor, producer, screenwriter, and comedian. Vaughn began acting in the late 1980s, appearing in minor television roles before attaining wider recognition with the 1996 comedy-drama film Swingers.
Undeserved critics that he is a one-dimensional actor who plays over and over the same characters. Maybe true for some part but even so, the characters he's playing are very well performed. Just because he is not versatile as an actor doesn't mean that he is a bad actor. Overrated? Nobody ever said that he was an exeptional actor who can play everything. So?
32
Paris Hilton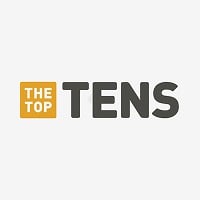 Paris Whitney Hilton is an American businesswoman, socialite, television personality, model, actress, singer, DJ, and author.
One of the most untalented people I've ever seen. And trust me I've seen a lot. If it wasn't for her last name she wouldn't be anywhere in life.
She's a dumb person and she doesn't deserve to be famous
She ruined "House of wax" for me. Up till her death scene it was going great. That's how bad she is! I couldn't sit through her Death!
Of course, she is dumb, however as almost everybody agree on her lack of talent I would not consider she is overrated. - Toshin
33
Miley Cyrus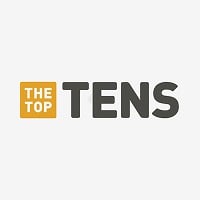 Miley Ray Hemsworth (born Destiny Hope Cyrus), known as Miley Cyrus, is an American singer, songwriter, and actress. She was born on November 23, 1992, in Franklin, Tennessee, to Tish Cyrus and Billy Ray Cyrus. Her voice type is Mezzo-Soprano and has 4 octaves. She became a teen idol starring as the ...read more.
She Can't Act. She Is A Wannabe Bad Girl She Tries To Get Attention From Copying Lindsay And Britney. She Can't Act She Can't Sing She Can't Dance. She is famous for being famous. She Is copying Britney about how she doesn't about anyone and does whatever she wants like smoking at 18. At least Britney has changed the world with her music.
Miley is one of the most overrated celebs of the 21s century simply by the fact that she is from that Cyrus familly who is known to have one hit and it's not even a decent one. And last that show of hers that my daughter watches its disgracing the whole Disney franchise.
I see lots of other actors and actresses that are not as famous but way better at acting
The ones who changed the world with their music Elvis Presley, The Beatles, The Who, Bob Dylan, Black Sabbath, The Kinks, and many others, BUT CERTAINLY NOT Britney spears or Miley Cyrus. That's the same crap as Madonna, Justin Bieber and all others not worth to mention.
34
Selena Gomez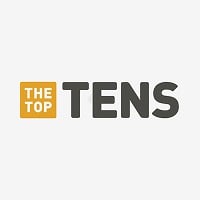 Selena Marie Gomez is an American actress and singer. She is best known for songs like "Come & Get It", "Good For You", "Same Old Love", and "It Ain't Me". Selena Gomez's voice is mezzo-soprano but she usually sings in alto. She is best known for her role as Alex Russo in Wizards of Waverly Place.
I'm not a fan of her singing, but I think she has a potential to become a good actress. She's still learning because she is very young and for that matter I believe it's too soon to Judge her acting capacities. Time will tell us if she's too overrated or not.
Miley Cyrus could learn from her.
I prefer her singing career more than her acting career.
When I watched Monte Carlo I cringed. Sooo fake. Terrible - Truths
35
Harrison Ford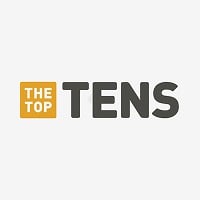 Harrison Ford is an American actor and film producer. He gained worldwide fame for his starring roles as Han Solo in the original Star Wars epic space opera trilogy and the title character of the Indiana Jones film series.
Very good. I can list a dozen of his movies I absolutely love. He rarely does interviews and when he does he VERY sincere. He hates doing them too because he thinks most of Hollywood is bull. Love him.
Bit of a grump in real life but a man's man - a rarity these days. All male actors are vain though - so he's probably like the rest in that regard. Don't think he has a large acting range -pulls the same faces all the time but who cares. He's a one off. A national treasure. Kiss me Harrison.
He should have stop making movies in the mid nineties; everything since then has been an embarrassment.
The Fugitive was a very good movie but his acting sure lacks something.
36
Patrick Dempsey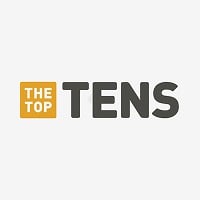 Patrick Galen Dempsey is an American actor and racing driver, best known for his role as neurosurgeon Derek "McDreamy" Shepherd in Grey's Anatomy.
Love him. Intelligent and trans formative actor.
Bottom of the pile
Hasn't been in a movie I like. My mother loves him.
PLEASE! This guy is a joke too!
37
Robert Downey Jr.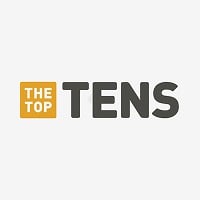 Robert John Downey Jr. is an American actor. His career has included critical and popular success in his youth, followed by a period of substance abuse and legal troubles, and a resurgence of commercial success in middle age.
One of my favorite actors. See 'Kiss Kiss Bang Bang'. Great movie.
This guy should be in the first spot. Other than a couple of decent movies, his career has went downhill repeating the same Tony Stark formula for his characters.
The argument here is weak. "After Iron Man, his career has consisted in repeating Tony Stark-esque roles." So what?! He's great as Iron man. Just because he acted as the same character in multiple movies doesn't mean he's a bad actor. - Tia-Harribel
Very egotistical. His father was a film director. Nepotism strikes again.
38
Shia LaBeouf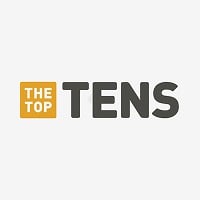 Shia Saide LaBeouf is an American actor, performance artist, and director who became known among younger audiences as Louis Stevens in the Disney Channel series Even Stevens.
Okay, guys. Listen up! Seriously! Most of you guys went to see the Transformers movies just to see HIM and demand more screentime of HIM, just because he's the main star! Yes he's the main star of the films, but that doesn't mean that the movies are good! Here's a valuable life lesson and, of course, there will be disagreements: ACTORS DON'T MAKE THE FILM! SCREENPLAY AND SCRIPTWRITING MAKE THE DANG FILM! GET OVER IT, YOU IDIOTS! I DO have no problem with people liking Shia LaBeouf though, no am I against the actor at all, but it's you idiots who have dedicated yourselves to this guy! Ever since he quit on Michael Bay, since the director's hard to get along with, and won't star in anymore Transformers movies, especially because of you fanboys and fangirls (don't EVER get offended! ), you people have been whining and complaining to get Shia back just because he's the main star of the Transformers films! I've seen Transformers shows that HAVE no Sam Witwicky, especially if you want him ...more
Just a douche with annoying acting. Although he's been in a few good films it doesn't mean his performances are good.
He's interesting. He was good in the von trier film that I can't remember the name of. Von trier always picks the creme de la creme of Hollywood so be aware of this actor - ChatonNoir
He is a great actor I'll like to see how far he will go. he has pulled off all the roles he's been in.
39
Zack Efron
I find him real and endearing. Absolutely adore him.
Such a capable and authentic actor. One of the best
I love this guy. Always look forwArd to seeing any movie he's in. Great skill.
All Zac Efron does is take off his shirt and show abs. Why doesn't he just pose for playgirl magazine instead. He plays the same lover boy roles all the time and is pretty much like his own personality and even worst like Troy Bolton on Disney HSM. Totally overrated.
40
Sarah Jessica Parker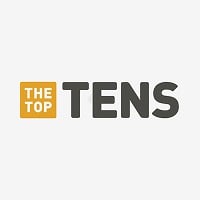 Sarah Jessica Parker is an American actress, producer, and designer. She is best known for her leading role as Carrie Bradshaw on the HBO television series Sex and the City.
She was awesome (and super pretty) in Flight of the Navigator. I've never really understood why people are always so mean to her just because you find her unattractive. Sarah Jessica never made any poor life choices, therefore there is no reason to be BIG BULLIES! - RockFashionista
One of the most talentless actresses in the past 10 years. All her rules are one - hers. I am amused that somebody paid her $30M for a movie. She should have kept in the silly girly sex and the city. Waste of big screen.
Absolutely the most overrated actress. Not that great of an actor. Not that pretty. Period.
She's ugly and old-looking. Why is she still popular on the big screen though Jennfer Aniston is WAY better than her. -
41
Demi Moore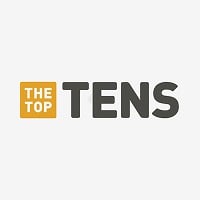 Demi Gene Guynes, professionally known as Demi Moore, is an American actress, filmmaker, former songwriter, and model.
Except for Ghost, A Few Good Men and maybe the 80s hit St. Elmo's Fire, Demi Moore's whole career has been a joke based on her looks and films such as Nothing But Trouble, About Lasr Night, Striptease, Disclosure, and Charlie's Angels: Full Throttle which were all bombs at the box Office. She is known more for being with Bruce Willis and now Ashton Kutcher. - brettfan
Couldn't agree more. Ghost, that's it! A few good men movie was great, her performance was not. More famous for scandals, marriages, controversial pictures etc. No acting skills whatsoever.
If she had acting skills, she has lost them. They are gone. Sad
Horrible actress and looks like a man.
42
Ryan Gosling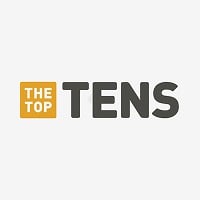 Ryan Thomas Gosling is a Canadian actor, musician, and producer. He began his career as a child star on the Disney Channel's Mickey Mouse Club and went on to appear in other family entertainment programs including Are You Afraid of the Dark?
I'm glued to the screen when he is in a movie. Love him.
Hard to say, most films I've seen him in, he was pretty good but then, these were good movies to begin with. Maybe he's just good at picking his roles. Anyway not much to complain about so far.
When Ryan acts in a movie he just takes a seat somewhere and begins to give an empty stare. Occasionally he wanders off to another spot and stares there too. He looks absolutely ridiculous doing it, but that's all he got and he gets money for doing it so...
You have to focus on his emotions to understand his acting which you don't
SUPER overrated, he's really only loved because of his 'good looks' and has an annoying voice
43
Justin Timberlake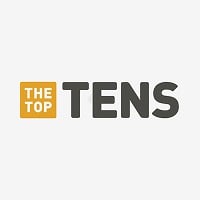 Justin Randall Timberlake is an American singer-songwriter, actor, dancer, and record producer. Born and raised in Tennessee, he appeared on the television shows Star Search and The All-New Mickey Mouse Club as a child.
Does he have any talent? He is an average dancer with a lot of luck! His acting is awful and somehow it seems for me as if he had in Hollywood a lot of connections/friends so that we are pretty much condemned to see him play!
After seeing him in roles like Alpha Dog and the Guru I found myself very impressed as he exceeded my expectations. He's funny on film and in real life but he does serious roles well too. There is a reason he's been a repeat host on SNL. Live comedy skits are not easy to do for even legendary actors. I'm not saying he's the greatest and either is anyone else for that matter but Timberlake is an overall talented guy and deserves respect as an entertainer
Good. Has talent as a singer and actor. Doesn't really do serious parts though. He's more of a Hollywood star than a serious actor. He may someday try a difficult part and we'll see if he can do it.
He can sing and dance, I don't consider him an actor, he is alright, I think he might think a lot more highly of his talents and looks, than most others do.
44
Hilary Duff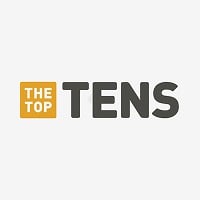 Hilary Erhard Duff is an American actress and singer. Duff began her acting career at a young age, and quickly became labeled a teen idol as the starring titular character in the television series Lizzie McGuire.
So adorable with wonderful heart wrenching performances. Love, love, love her.
Intelligent and warm actress. You can't help but to see her kindness as it always shines through
I wouldn't call her as an overrated actress. After all, a talented actress like her deserves to be on the spotlights.
Love her warm and wonderful actress
45
Aubrey Plaza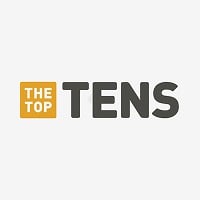 Aubrey Christina Plaza (born June 26, 1984) is an American actress and comedian. She is best known for her role as April Ludgate on the NBC sitcom Parks and Recreation. After appearing in supporting roles in several feature films, Plaza had her first leading role as Darius Britt in the 2012 film Safety ...read more.
Tries too hard to be "awkward" and "relatable" in order to make up for the fact that she's a poor actress and a one-trick pony at best. Comparable to Anna Kendrick in many regards, except Kendrick actually lucked out with a long-running film franchise.
Pretty funny in parks and rec, but that's because the role was literally written for her. Unfortunately she has done some really awful stuff since then. Dirty Grandpa is one of the worst movies I have ever seen.
Known more for her looks than for her comedic prowess, neither of which are all that impressive (unless you're a regular user of Reddit).
Finally! Everyone seems to praise her, but I don't understand it.
46
Gillian Anderson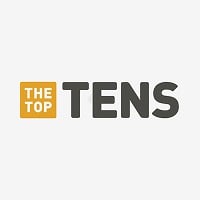 Gillian Leigh Anderson is an American-British film, television and theatre actress, activist and writer.
She is the cure for insomnia. The reason she hasn't solidified the #1 position in granite here is beyond me. The X-files were rendered unwatchable with this talentless hack. I was glad that she went into relative obscurity for some time but was compelled to gripe when she started taking on a larger role in Hannibal.

The fact that she plays the same monotone character in every appearance would only lead to the conclusion that she is a real-life walking cadaver with zero personality, zero talent, and zero appeal.
She is always complaining about everything. Now she is blaming Hollywood about her wrong decisions about her now irrelevant and finished career.

Blame yourself idiot. Being so arrogant about American Film and T.V. industry and thinking that UK would save your career was so pathetic.

That is what happens when you bite the hand that feeds you.
Dreadful, no one more monotonous... How did she ever get work?
I'm fed up with all the hype re Ms Anderson in The Fall... Her flat slow expressionless delivery and her overly ponderous 1 dimensional portrayal of the character put me off any further viewing. A very limited actress. Reckon most reviews are dominated by shallow men.
47
John Travolta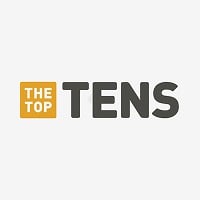 John Joseph Travolta is an American actor, dancer, and singer. Travolta first became known in the 1970s, after appearing on the television series Welcome Back, Kotter and starring in the box office successes Saturday Night Fever and Grease.
John Travolta was one of the most handsome men in the past, he had really popular films back then, but later, his career went downhill.
The person disparaging this amazing actor hasuch no taste and nary a brain cell. John Travolta has the courage to be himself and is wonderful and brilliant. He can sing and dance as well
What a kind caring, vulnerable and honest actor and humanbeing.
Complete hack! Two famous roles a one dates back to the seventies. Played a good junkie in pulp fiction. But we all know Sam Jackson made that one work.
48
Gwyneth Paltrow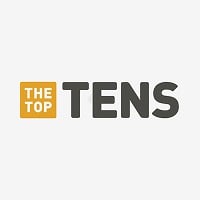 The worst actress ever. Worse than Lindsey Lohan!
Great actress in terrific movies? Emma was one? Look for the " Emma " movie version with Kate Beckinsale ( Real British actress with no fake bad British accent like Gwyneth Paltrow and most of all, better looking and more talented than Gwyneth Paltrow! ). This movie alone proves already that Gwyneth Paltrow is too overrated when you see the Kate Beckinsale version.
A inside and outside ugly snob actress! Overrated in everything she does and overrated in everything she is! She's the typical " Lucky connected " Jewish fake person with an arrogant attitude towards others.
Very average actress, nothing special there, doesn't stand out compared to other actresses who stand out much more then her
49
Lady Gaga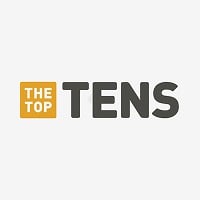 Stefani Joanne Angelina Germanotta, known professionally as Lady Gaga, is an American singer, songwriter, and actress. ...read more.
I actually love lady gaga's acting skills she was great as a helpful waitress in Sin City A dame to kill for and she was fantastic as La Chameleon in Machete Kills and even won best actress golden globe for American Horror Story Hotel as a phenomenal and the memorable Countess Elizabeth and before that she did a really good acting job in her music video Marry the Night
A bunch of documentaries, tours, and a Simpsons episode don't count as "acting".
Entertainers and actors/actresses are different categories even if they appears in movies like "machete".
What has Lady Gaga acted in?
50
Dwayne Johnson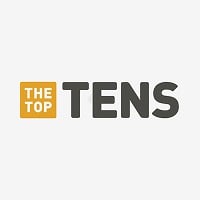 Dwayne Douglas Johnson, also known by his ring name The Rock, is an American and Canadian actor, producer and semi-retired professional wrestler, signed with WWE.
If being in dumb action flicks makes someone a good actor, then Steven Seagal is a great actor.
He's in the industry for action flicks... and I love that. He's a great action hero. Not a good actor, but a likeable action man nonetheless.
Much better than people give him credit for.
Yes, I can smell what the Rock is cooking. That's why I'm standing way over here...
PSearch List