Most Overrated Actors/Actresses
heather
The Contenders: Page 14
261
Joseph Gordon-Levitt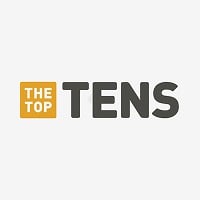 I'm still shaking my head as to how this clown gets acting roles since he was 6 years old. Having been a colossal embarrassment right next to an equally colossal embarrassment that is Mickey Rourke in Killshot, his poor portrayal channeling 50 Cent from Home Of The Brave in Stop Loss, his wooden yet struggling to act from his lines in Inception as well as in Miracle At St. Anna. And yet, he gets roles left and right. When was the last time he has won anything from a movie? Just another former child actor trying to stay relevant and utterly failing. He goes by the name MrFixit26 on WikiAnswers.Com. He needs a sandwich or 6, more acting classes, lay off the cannabis that makes him squint his eyes too much, and to somehow stop looking like someone who touches little kids. Amazing how this whino gets on his high horse and goes on a batch of self-righteous crusades with his opinions about everything wrong in Hollywood, everything wrong with Dubya Bush, and everything wrong with bad ...more
What's the appeal with this man?! He looks like that friend of a friend who tags along just to make more friends! Don Jon was stupid and the fact he seems to be in every movie now is just annoying!
His grandfather was film director Michael gordon (original version of planet of the apes. Nepotism strikes again otherwise he never would have made it because he sucks.
Loved him in 'The Lookout'. He takes big risks. He isn't your typical Hollywood dumb actor whose just going to take idiot parts like a Tom Cruise. Love him.
V 3 Comments
262
Katharine Hepburn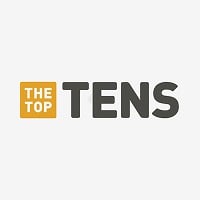 Katharine Houghton Hepburn was an American actress. Known for her fierce independence and spirited personality, Hepburn was a leading lady in Hollywood for more than 60 years.
What's wrong with you people trying to compare Katharine Hepburn with Meryl Streep? Meryl Streep has not even half the talent Katharine Hepburn had! At least Katharine Hepburn made movies that were watchable ( this can not be said about Meryl Streep ). And has for her range, she was a very versatile actress and did take risks that Meryl Streep would never dare. Last thing! Her on-screen charisma was way better than every other actress at her time and even now there are so called best actresses that will never have the charisma that Katharine Hepburn had. She's the real number one best actress!
The greatest actress of all time. Period
What a wondrous phenomenal ground breaking progressive cutting edge actress and human being. Absolutely love and adore her. A true heroine and role model.
Cool, a bit mannish, very strong looks, beautiful, talented actress, a charisma that can blind you. - ChatonNoir
V 2 Comments
263
Marlon Brando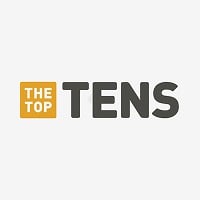 Marlon Brando, Jr. was an American actor, film director, and activist. He is credited with bringing a gripping realism to film acting, and is often cited as one of the greatest and most influential actors of all time.
Marlon Brando is STILL a better actor than most actors out there today, and he's been dead for years. Prop his corpse up next to any of these pretty boy actors and roll tape -or digital, or whatever, - and he'd out act them all
His Godfather performance was so overrated only because no one recognised him. Al Pacino's performance was far superior, however his performance in Last Tango in Paris is outstanding and arguably one of the best performances ever
Only an idiot would put him on this list. He was one of the greatest actors of all time. These actors today don't have one percent of his talent. He will always be remembered. They will be forgotten.
Why is this great actor on this list? He was one of the best.
V 3 Comments
264
Keira Knightley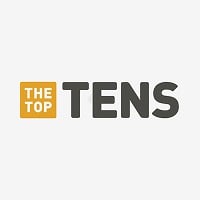 Keira Christina Knightley is an English actress. She began acting as a child on television and made her film debut in 1995. She had a supporting role as Sabé in Star Wars: Episode I – The Phantom Menace and her first significant role came in the psychological horror film The Hole.
She is considered a great beauty when she looks like a starving boy with a horribly asymmetrical head shape and ridiculous jaw. She gets ALL the great roles and earns millions and even gets nominated for Oscars for being completely wooden and playing a whining "one expression" character in all the films. I really start to think directors and people are blind or mad for giving her all this praise and don't have the brain to see there are thousands more talented and beautiful actresses out there.
She couldn't act her way out of a paper bag. She is that bad. In every movie and role she plays she always does two things - pouts and has tantrums - even when or especially when it isn't called for. She always acts like a brat and is one dimensional. I don't understand all the praise she receives because she certainly doesn't deserve it. She is absolutely terrible!
She's like Julia Roberts, the same person over & over in all her roles. And that jutting chin, can she get that fixed? It looks like a petulant child in every single shot. It's taking away from her ability to bring new & different facial expressions to a role. She should consider that & trying some acting lessons. She needs to learn to pull from a pool of emotions & thoughts, she is just the same in each movie, just different dresses.
I don't understand why she's got so many roles so far. She is one the worst actress ever
V 12 Comments
PSearch List
Recommended Lists
Related Lists

Most Overrated Voice Actors/Actresses

Best Indian Actors and Actresses

Best Hindi Actors & Actresses

Top Ten Most Overrated Actresses of Today
List StatsUpdated 25 Apr 2017
14,000 votes
266 listings
11 years, 27 days old

Top Remixes (66)

1. Angelina Jolie
2. Jennifer Lopez
3. Natalie Portman
Johnnyrp666

1. Brad Pitt
2. Meryl Streep
3. Natalie Portman
kattmua

1. Tom Hanks
2. Harrison Ford
3. Tom Cruise
gvats
View All 66
Posts
Nothing Special about Angelina Jolie
sdravenson
Error Reporting
See a factual error in these listings? Report it
here
.