Most Overrated Actors and Actresses
heather
The Contenders: Page 6
101
Jaden Smith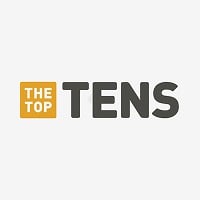 If his dad wasn't Will Smith, he wouldn't have an acting career.
After Earth was cringe-worthy.
Who even is jaden smith? He can't act and the only reason he is famous is that his dad is cool.
Terrible at everything. Pretentious little jerk.
V 2 Comments
102
Daniel Day-Lewis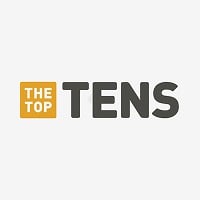 Sir Daniel Michael Blake Day-Lewis is an English actor. He holds both British and Irish citizenship. He has won 3 Academy Awards for Best Actor for My Left Foot, There Will be Blood, and Lincoln.
Possibly the greatest actor of our times without a doubt.
Not a great actor at all, he just is a weirdo trying to give a hyped pompous interpretation, thinking himself the greatest/ Falls into the same category as Marlon Brando, Johnny Depp, George Clooney and those others that aren't really actors, just disgusting individuals who believe they're the greatest thing on Earth.
Great actor BUT not greatest
Deserves the number 1 spot - Opium_Den
103
Andy Garcia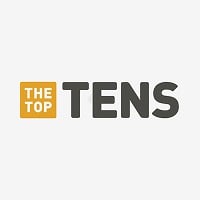 Andrés Arturo García Menéndez, professionally known as Andy García, is a Cuban American actor and director.
Gorgeous powerful actor with commanding presence
Amazing and wonderful leading man who never fails to command your attention as he lights up the screen
Love love love him
He was great in supporting roles such as the untouchables and black rain but he just can't hold his own as a lead. He's very stale when he's not cocky. -
104
Frances McDormand
Incredible actress. One of my favorites. Almost Famous, Fargo, Laurel Canyon, she's so awesome. I can watch her in anything.
Now this lady is damn fine actress and not given enough credit for her abilities.
I am sure being married to a Coen brother (s) is not an easy role given their collective brilliance
Does she even have to do anything to prepare for her roles? I don't see much "acting" going on with her. Yeah... She had a Midwestern accent in Fargo and scored an Oscar for it. I fail to see any real talent here. Wildly overrated.
105
Elisha Cuthbert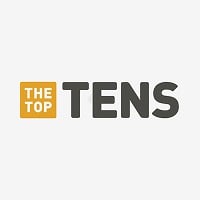 Elisha Ann Cuthbert is a Canadian actress and model. She became known for playing Kim Bauer in the series 24, Danielle in the teen comedy film The Girl Next Door, and Carly Jones in the 2005 remake of House of Wax.
RIDICULOUSLY BAD. Don't SEE HOW PEOPLE THINK SHES HOT EITHER. ALL SHE DOES IS TAKE HER CLOTHES OFF AN LOOK ANNOYED A LOT.
Great actress, but she hasn't been in any movies recently. The Girl Next Door is probably one of my all time favorite movies of the 21st century!
I would love to see her in a high quality T.V. series on Netflix or HBO like revenge, bloodline etc. I think she would be perfect for a T.V. series with a real good script. - ChatonNoir
106
Katherine Heigl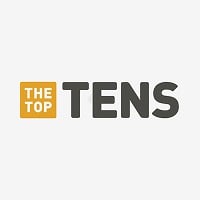 Great comedic and ironic actress. Actually very brilliant.
Gorgeous, sharp and funny. Love her so much.
Not necessarily overrated, but she's a terrible actress! She's not good in acting at all and she needs more improvement just to get things done. - sdravenson
I did liked her but when the truth about her ( annoying personality, stuck up attitude, don't care a bit for her fans... ) came out, for some reason I started to dislike her.
V 6 Comments
108
Wesley Snipes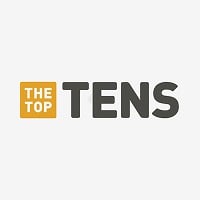 Gorgeous charismatic wonderful actor
Beautiful as hell and boy can he act
What an amazing actor. Could light up any screen
I absolutely love this guy. Gorgeous and talented. Great combo.
V 2 Comments
109
Jessica Biel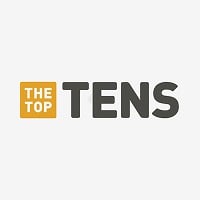 Not the best actress in the world but certainly not the worst either ( lots of actresses on this list are by far less talented ). As a matter of fact, I think she's a really good actress in action movies ( " Blade 3 ", " Total recall ", " Stealth " ) and also in comedies ( " I know pronounce you Chuck & larry ", " Happy New year " ). It's only in more serious and dramatic roles where she's not that " Always " good. If she works to improve her dramatic acting skills she might be becoming a really good actress. She certainly got the looks ( one of the most perfect bodies in Hollywood ) to be seen on the big screen.
Even if she is very beautiful, she is not a good actress.
The only role for which she was known is the one in seven heavens and god knows how much that role sucks!
I would love to see her in a silent nude movie. That's about it. She is so painfully bad I get frustrated watching her. She barely seems to try and has a vacant look in her eyes. I literally won't watch films with her in them and dammit she's in the Hitchcock movie I want to see! Oh choices, choices.
Incredible body. Gorgeous face. Bad awful actress. She needs to quit now.
V 4 Comments
110
Richard Gere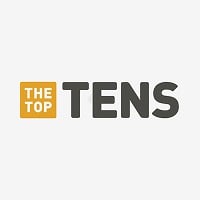 Richard Gere is the whole reason I went searching for this list. I had just watched Primal Fear because I had remembered it as being a great movie... I was wrong. Laura Linney and Richard Gere ruined this movie. Richard Gere is a smug poor actor who thinks he is better than he is.

I guess what made this movie great to me 11 years ago was Edward Nortons performance. Otherwise this movie was garbage.
This guy is in my opinion the 1980's version of Brad Pitt. A pretty boy actor who does every role the exact same way and depends on his looks to get roles. Watch Pretty Woman, The Mothman Prophecies, and Yanks. The characters are interchangeable. No range at all. The only actor worse than him is Warren Beatty...
I just watched my first Richard Gere movie. How did this actor ever get to be popular? He was not convincing in the role (Mothman Prophecies), and did not bring credibility to the premise of the movie. I will not look for more movies with Richard in a lead role.
He was actually a very good actor in the 80's. " An officer and a gentleman ", " Days of heaven ", " American gigolo ", " No mercy "... After the 80's his choises in good movies became more and more doubtful wich didn't made his acting skills looking good.
V 10 Comments
111
Wentworth Miller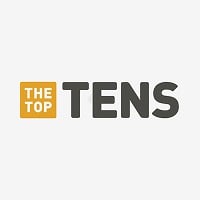 Wentworth Earl Miller III (born June 2, 1972) is a British-American actor, model, and screenwriter. He rose to prominence following his role as Michael Scofield in the Fox series Prison Break, for which he received a Golden Globe Award nomination for best actor in a leading role. ...read more.
His face is like a stone. Wouldn't change if he was banged by a gorilla
Same facial expressions. Not impressed by his acting.
112
Jennifer Garner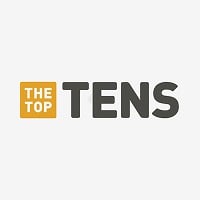 Jennifer Anne Garner is an American actress and film producer. She made her film debut in the comedy Dude, Where's My Car.
I find her roes sweet and endearing. She clearly has depth of character and a lot of soul.
She's such a great and amazing actress. I simply love her and am so grateful.
Those lips should be sucking algae off dirty aquarium walls. What kind of idiot pays to ruin her face like that when the money would be better spent on those teeth that could eat corn on the con through slicker fence? I can't watch movies with her because of the weird suction device on an otherwise decent face-creeps me out entirely. And why does she want her picture taken so much? Freakish narcissist!
She would be good if she ever got to play someone besides the 'mom" character.
V 1 Comment
113
Mohanlal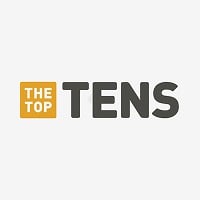 Mohanlal Viswanathan Nair, better known as Mohanlal, is an Indian actor, producer and occasional singer best known for his work in Malayalam films .
How can a guy with 50% body fat be called a hero in Indian cinema? These guys have absolutely no shape, even if you consider round as a shape. To make things better, they overact, too much to handle...
He should not even be on the bottom... Probably should be in the top 10 overrated actors in Indian Cinema
If you judge an actor by the amount of body fat he/she possesses, that itself says tonnes about what you consider "acting". Go watch some good cinema first, moron. - gaali121
WHO THE HELL IS HE? WHAT IS HE DOING HERE? This is about Hollywood actors.. God this Indian Bollywood thing is just too much.. Poking their fat noses everywhere.
114
Salman Khan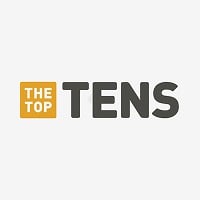 NO ONE! I SERIOUSLY MEAN NO ONE! CAN BE EVEN BE A BIT OVERRATED THAN THIS MAN. LET GO ACTING THIS MAN JUST DOES NOT EVEN KNOW TO SMILE. A FAT OLD MAN STILL ACTING IF HE IS A TEENAGER.
This terrorist uncle should kill himself
He should be at the number 1 spot.
He is overrated and a rapist.hemdoesmworsy acting and dance
V 1 Comment
115
Vilma Santos
Her career started going downhill after the Flintstones.
Always shouts when acting. Over acting as if there is no tomorrow!
Saw some of Vilma's films, she delivered an over acting pieces.
Seriously a second rate! She likes to buy her acting awards. Way over rated!
V 1 Comment
116
Eva Longoria Parker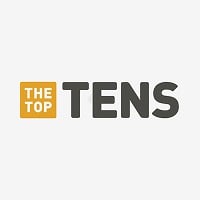 Pretty face, emaciated body, and very little acting talent.
Gorgeous. Love love love her
She has to improve her dramatic roles ( sometimes she's overacting in that matter ) but in general she's not a bad actress. Just because she is popular doesn't mean that she is overrated. Very beautiful by the way.
Can't type busy puking
117
Glenn Close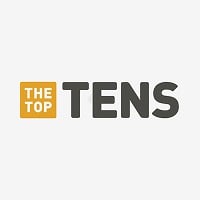 Glenn Close is an American actress, singer and film producer. With an acting career spanning over 40 years, she has been consistently acclaimed for her versatility and is widely regarded as one of the finest actresses of her generation.
One of the most underrated actresses ever are you kidding putting her on this list?
No one compares to this phenomenon.
The best there is.
Dog woof woof - gruppenfuhrer
V 10 Comments
118
Keisha Castle-Hughes
She is not that great an actress, she just got lucky. Plus, her face looks like a dump truck ran into it.
119
Michelle Pfeiffer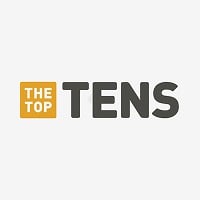 Good. Loved her in many movies. She recently was bold enough to do a movie with Paul Rudd called 'I could never by your woman' where she ADMITTED to being an aging actress! That's guts. Love her.
She's a goddess and an unbelievable actress. What kind of tasteless moron would put her on this list?
She puts the UNDER in underrated. She shouldn't be anywhere near this list for shame
Can't see why guys think she is goodlooking - gruppenfuhrer
V 4 Comments
120
Heath Ledger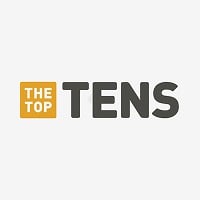 Heathcliff Andrew Ledger was an Australian actor and director. After performing roles in Australian television and film during the 1990s, Ledger left for the United States in 1998 to develop his film career.
Yeah... I kinda think he is a little bit overrated. Hiss portrayal as the joker in the dark knight was incredible, but that doesn't mean he is the absolute best. I mean, don't get me wrong he was a really good actor, but he had his bad performances too. Let's appreciate the bad stuff of the good stuff, that's what it's so good bout liking something.
Look guys, just because an actor/actress is dead it doesn't mean it grants them an immunity to being disliked
His Joker sucked. Yes I said it. Dying doesn't make you a legend. I actually love his acting, but that Joker was a flat out disgrace to the character. - 445956
He was great actor not because he is dead
his act in his movies was really perfect
V 3 Comments
PSearch List
Recommended Lists
Related Lists

Most Overrated Voice Actors/Actresses

Best Indian Actors and Actresses

Top Ten Most Overrated Actresses of Today

Best Hindi Actors & Actresses
List Stats
15,000 votes
275 listings
11 years, 257 days old

Top Remixes (66)

1. Kristen Stewart
2. Paris Hilton
3. Jessica Alba
Merango

1. Angelina Jolie
2. Jennifer Lopez
3. Natalie Portman
Johnnyrp666

1. Brad Pitt
2. Meryl Streep
3. Natalie Portman
kattmua
View All 66
Posts
Nothing Special about Angelina Jolie
sdravenson
Error Reporting
See a factual error in these listings? Report it
here
.