Most Overrated Video Game Characters
The Contenders: Page 3
41
The Great Mighty Poo (Conker's Bad Fur Day)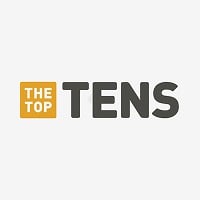 The Great Mighty Poo is a fictional character appearing in the 2001 video game Conker's Bad Fur Day. He is a giant, opera-singing pile of feces that appears as a boss in the sloprano chapter.
42
Wario (Mario franchise)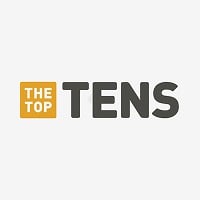 Wario is a character in Nintendo's Mario series who was originally designed as an antagonist to Mario. His motives are driven by greed and he will take the side of whoever will give him the most pay. Although he may seem like just a mean man with no heart, he does have a very tragic past.
What? Take him off! He's underrated! - DCfnaf
He can have a weird fanbase. - shawnmccaul22
43
Scorpion (Mortal Kombat)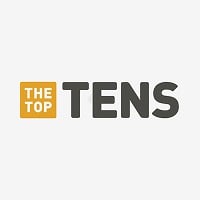 Scorpion is a recurring player character and occasional boss character from the Mortal Kombat fighting game franchise created by Ed Boon and John Tobias.
44
Bayonetta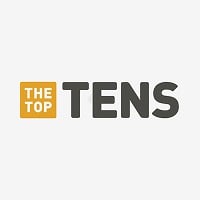 Bayonetta, real name Cereza, is a fictional character and protagonist of the video game Bayonetta and its sequel, developed by PlatinumGames and published by Sega and Nintendo respectively.
Everyone only likes her because she flashes her hoo-haw, and I'm pretty sure her fans swarmed the Smash Ballot thinking she'd still do that if she got in or at least wanted to see if she still would. I know they actually censored her for her undeserved Smash appearance but I'm still not seeing anything else about her that would have made her that dang popular.
I didn't think she was overrated at first, but then she not only somehow won the Smash Ballot over literally every other possibility but her fans started saying the other characters in the game were "garbage" and "can't fight".
Dante made female with over-the-top sex appeal. That's all she is.
"Everyone only likes her because she flashes her hoo-haw" No, it's because everyone's so hung up on Strong Female Characters, and her raunchiness and violence apparently equal "strong".
V 2 Comments
45 Sukapon (Joy Mech Fight)
46
Sue Sakamoto (Cave Story)
In my opinion, the King/Toroko/Jack trio has a massively more intriguing backstory than Sue ever will. - xandermartin98
47
Pikachu (Pokemon)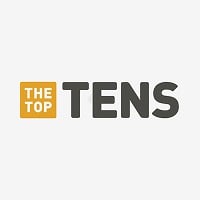 Pikachu are a species of Pokémon, fictional creatures that appear in an assortment of video games, animated television shows and movies, trading card games, and comic books licensed by The Pokémon Company, a Japanese corporation.
Pikachu is a really weak Pokemon that somehow beats every other Pokemon on the second try. If I tried to beat a Gym with just a Pikachu I would get my ass destroyed.
Pikachu is cute, but OH MY GOSH! He gets way too much attention. He pretty much just rode the anime's popularity in my opinion.
This overrated rat doesn't deserve the spotlight. Raichu deserves it so much more.
Guy 1: Oh look, it's the strongest Pokemon ever, Pikachu!
Guy 2: I don't like Pikachu... He's weak... Magikarp is much stronger...
Guy 1: he's THE MASCOT SO he's THE STRONGEST SHUT UP NOOB!
Guy 2: that doesn't mean he's str-
Guy 3: SHUT UP!
Pikachu should be 1.
V 3 Comments
48
Chara (Undertale)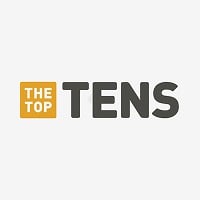 Chara is a character in the game Undertale by Toby "Radiation" Fox who is one of the seven people to fall to the Underground prior to the fall of the player character. His name can be changed by the player and will be assumed as the player character, until the Pacifist Route when Asriel asks for the ...read more.
More like UNDERRATED! Everyone thins Chara is evil and is controlling Frisk, but that's not true!
People only likes them because they killed people. Edgy. - applejuice
49
Lammy (Um Jammer Lammy)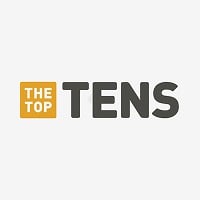 It's one thing to be a New Zealander, but it's another thing to actually want to crawl inside a sheep's head and insert your phallic sausage into her BRAIN - xandermartin98
And yes, there is BRAIN-fetish fanfiction of her, extremely extensive at that - xandermartin98
50
Alphys (Undertale)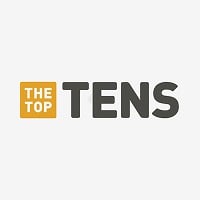 Alphys is an adorably dorky, lab-coat-wearing, bespectacled, yellow-skinned lizard scientist who resides in her lab in Hotland in the critically acclaimed cult classic RPG known as Undertale, wherein she partakes in the daily act of watching insane amounts of anime and having a vast majority of the ...read more.
How in the hell was she above SANS?

Honestly, as much as I love Undertale, I also sincerely believe that Alphys needs more love (not to mention foot art ) - xandermartin98
51
Mangle (Five Nights at Freddy's 2)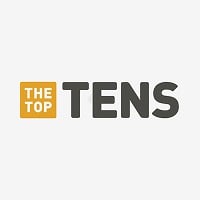 Mangle is a character from Five Nights at Freddy's. She has a yellow eye and a black eye. She is designed as a broken fox.
I'll tell you why It's so loved: It's the female counterpart of a male overrated character. So It's basically overrated because of someone with a fanbase of naive fangirls. I don't know if I should hate or feel bad for Mangle.
Mangle is a terrible character, why is it loved by so many people when it is EXTREMELY ANNOYING! - KennyRulz244444
Foxes are just the thing that runs in the fandom. Anything that is a fox will just be the best of the fandom. - applejuice
FNaF Animatronics exist to kill you. All of them are overrated. - DCfnaf
52
Link (The Legend of Zelda Series)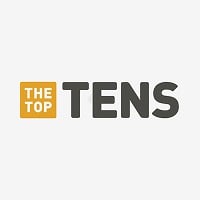 Link refers to several different incarnations of the same protagonist of Nintendo's The Legend of Zelda series.
He's not overrated. People like link because he is awesome! Especially in his epic adorable wolf form!
To he honest... he deserves number one. - DaisyandRosalina
53
Asuka Kazama (Tekken)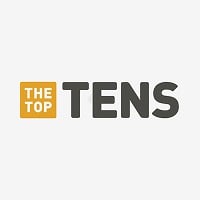 Annoying combos, spammer's favorite character.
54
Sonic (Sonic the Hedgehog)
No, I do not hate Sonic. I love Sonic to pieces, but he is a bit overrated.
Sonic is not overrated, he is overWANKED, everyone think he can defeat anyone - FrancescoBertini
You know, if anything, Sonic is underrated. Look at how many of his "fans" bashed his games from 2003 to 2009. SIX YEARS OF WHINY BITCHING FROM THEM. The Blue Blur deserves far better than that.
55
Papyrus (Undertale)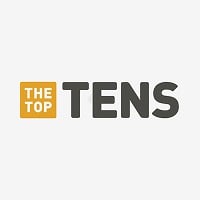 Papyrus is a character from the 2015 game Undertale, made by Toby Fox . He is the Younger brother of Sans the skeleton, royal guard in training, and a sentry in the town of Snowdin . Opposite to his brother, papyrus is active, loud, and full of himself; but in an endearing way. Papyrus means to become ...read more.
He's just like Sans, but more retarded and energetic. - applejuice
Papyrus is a great character though.
Everybody loves Papyrus, though.
Papyrus is a great character.
V 1 Comment
56 Sora (Kingdom Hearts series)
57
Midna (Twilight Princess)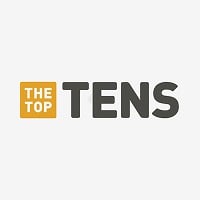 The Twilight Princess herself, Midna was transformed into an imp by Zant, who usurped her and turned her subjects into monsters. She set out to retrieve the Fused Shadows so she could take down Zant and save her kingdom.
58
PaRappa (PaRappa the Rapper)
Lammy easily kicks this guy's arse every which way from Sunday, both as a character and as a game...need I really say more? - xandermartin98
59
Crash (Crash Bandicoot)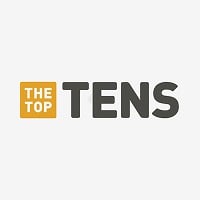 Crash Bandicoot is a video game franchise of platform video games. The series, originally exclusive to the Sony PlayStation, was created by Andy Gavin and Jason Rubin during their tenure at Naughty Dog for Sony Computer Entertainment.
60 Commander Shepard (Mass Effect)
PSearch List
Recommended Lists
Related Lists

Most Overrated Cartoon and Video Game Characters of All Time

Top 10 Overrated Video Game and Movie Characters
Most Overrated Video Games
Most Overrated Video Game Franchises
List Stats
600 votes
138 listings
5 years, 148 days old

Top Remixes (16)

1. Gordon Freeman (Half Life)
2. Shadow the Hedgehog (Sonic the Hedgehog)
3. Geno (Super Mario RPG)
dinosaur

1. Asgore (Undertale)
2. Asriel (Undertale)
3. Wendy O. Koopa (Mario)
yunafreya648

1. Rosalina (Super Mario)
2. Toad (Super Mario Bros)
3. Wario (Mario franchise)
WendyIsQueen
View All 16
Posts
Error Reporting
See a factual error in these listings? Report it
here
.