Most Powerful Video Game Characters
The Contenders: Page 5
81
Green Lantern (Green Lantern: Rise of the Manhunters)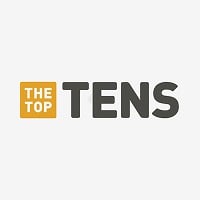 Green Lantern is the name of a number of superheroes appearing in American comic books published by DC Comics.
The ability to form anything his imagination can create.
82
Sean Devlin (The Saboteur)
Sean Devlin single handedly pushed the Nazis out of France 4 years before the Normandy invasion.
83
Death (Darksiders 2)
Death cannot die as soon as the Apocalypse begins.
He is invincible at that time.
It's a rule made by the creator himself.
V 2 Comments
84
Undyne the Undying (Undertale)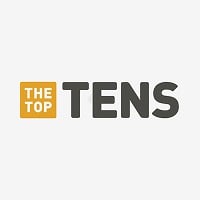 Undyne is a main character in Toby Fox's 2016 RPG, Undertale. She is the heroic fishlike captain of the Royal Guard, who takes it upon herself to protect the monsters of the Underground. Her name is derived from the word "Undine", and is a pun on the word "Undying". Her most loved monsters are her mentor, ...read more.
Still stuck on her... why can't I defeat her without fighting
Most people think of Sans as the most powerful character, but while he's the hardest boss, he's also weaker than the Monster Kid. Undyne, on the other hand, has higher stats than Toriel and Asgore, and can stay alive after dying to protect her friends. True hero right there. Or heroine, either one. - Garythesnail
V 1 Comment
85
Tommy Vercetti (Grand Theft Auto: Vice City)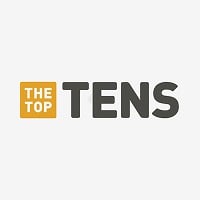 86
Yoshi (Yoshi's Island)
Yoshi is actually invincible unless he falls into a pit or touches lava. While Mario can kill koopa troopas without breaking the shell yoshi can break the shell. He is very strong and can even take on spikes. But he actually carries Mario on his back which makes him really strong
He can throw eggs, eat people, throw them, ground pound the enemy and even turn into a helicopter and a mole. And dragon Yoshi is invbincible
87
Steve (Minecraft)
He can carry literally tons of gold.
V 3 Comments
88
Cole MacGrath (inFamous)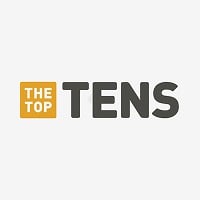 Cole MacGrath is a fictional character, who is the main protagonist and player character of the 2009 PlayStation 3 video game inFamous and it's 2011 sequel inFamous 2.
He was shocked by powerful lightning which is why he has electrical powers like Zeus. He can be eithee bad or good. Depends what colour his powers (lightning powers) are.
Cole Macgrath is a badass He Can Create Lightning storms like Thor and Use 2 Powers at once (Unlike Delsin Rowe) - Aguythatpeopleignores
89
Quote (Cave Story)
There is actually someone/something NAMED Quote? Did the game maker just not give two cents on the names of these characters or something?
90
Maxwell (Scribblenauts)
AA bit silly, but he can just summon about anything! Believe that
He can create worlds or destroy them without even batting an eye. His powers allow him to control gods and monsters. Don't mess with him. - FrozenHatingPokefan
V 4 Comments
91
King Boo (Super Mario)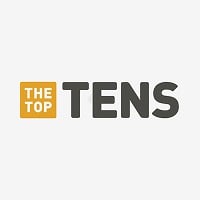 92
Pit (Kid Icarus)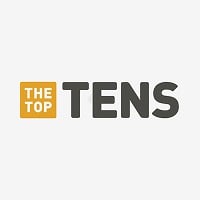 Pit is a fictional character and the protagonist of the Kid Icarus series, first appearing in Kid Icarus for the Nintendo Entertainment System in 1986 and later appearing in Kid Icarus: Of Myths and Monsters for the Game Boy in 1991.
93
Gogeta (Super Saiyan 4)
He can destroy planets we without using much of his power even though we are talking video game characters he still can put a home in the earth and change the area around him. He can hit so fast and hard you can't see it and in my opinion stronger then super saiyan god Goku.
He should be number 1 he was able to beat omega shenron not to mention omega shenron had all the 7 dragon balls absored. And gogeta made him look like a little bit
I don't get it.. ITS VIDEO GAME CHARACTERS! It should be on the top ten strongest anime characters.
Wow he is low on the list people are voting for the wrong people.
V 2 Comments
95 Michael Jackson (Mugen)
96
Commander Sheperd (Mass Effect)
As years pass, stronger video game characters are created, which is what happened to Sheperd whom watched his own family and planet crumble right in front of him because of the aliens. You can control what this dude does or says throughout the story and wield all sorts of weapons to get revenge on all these monsters.
Shepard saves the galaxy three times and scares a billions-of-years-old species of giant robots that have purged the galaxy of advanced life millions of times before. He/She can fight various giant monsters without so much as a blink and win, and near the end of ME3 survives a shot from a giant laser.
97
Vincent Valentine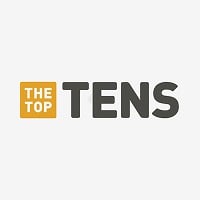 98
Augus (Asura's Wrath)
He was asura's master so he should be top 5.
99
Waddle Dee (Kirby)
This guy hits with enough force to DESTROY PLANETS. How do I know this? He can damage Kirby. Kirby can take a hit from an EXPLODING PLANET! I rest my case.
I have a cheat combo with them in ssbb. For example I throw them rapidly at people and they die eventually especially in special brawl!
100
Spawn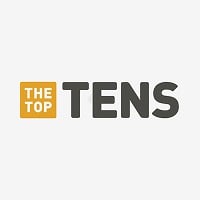 Spawn beated kratos on death battle
PSearch List
Recommended Lists
Related Lists

Top Ten Video Game Characters

Hottest Female Video Game Characters

Cutest Video Game Characters

Most Annoying Video Game Characters
List StatsUpdated 21 Jul 2017
1,000 votes
230 listings
4 years, 77 days old

Top Remixes (21)

1. Goku (Dragon Ball Z Series)
2. Superman (Injustice: Gods Among Us)
3. Asura
Fightersgeneration

1. Shadow the Hedgehog
2. Sonic the Hedgehog
3. Master Chief (Halo)
David31197

1. Kirby
2. Rosalina (Super Mario)
3. Mario
SUPERCHICKEN
View All 21
Posts
Error Reporting
See a factual error in these listings? Report it
here
.