Most Talented Musicians
These are the most talented musicians to ever walk this great Earth.

1 Freddie Mercury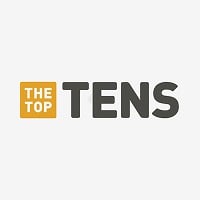 Freddie Mercury (born Farrokh Bulsara, 5th September 1946 - 24th November 1991) was a Zanzibari-born British singer of Indian descent, songwriter and record producer, known as the lead vocalist and songwriter of the British rock band Queen. He also became known for his flamboyant stage persona and four-octave ...read more.
I'm a HUGE fan of Freddie Mercury and Queen but there's no way he's as talented or more talented than the classical composers - Beethoven, Mozart, Chopin et al. Neither are any of the other rock/pop musicians on this list.
Freddie is God. He wrote the music, he played the instruments, he sang, AND he was probably the best front man of any band in history. Freddie is indeed comparable to Mozart or Beethoven. Elvis had his teenybopper fans wetting their days of the week panties, but Freddie was a virtuoso.
Thank God Freddy is not God. He is totally not in the same league as the great Beethoven or Mozart. This guy is getting very overrated these days.

The only pop icon that can be placed between the great classical composers is Paul McCartney. Because of his melodies often compared with Mozart. The writer of 80 million selling singles and some 100 top ten hits. A man who can play 13 instruments and a vocal range of 4,5 octaves during his prime.

The man who wrote so many suits many years before Bohemian Rhapsody. Brian May has admitted they used a lot of The Beatles their ideas. - SintJohn
A travesty having this guy at #1, when there are a bunch of vocalists who were and are far better. In rock or pop, Elvis Presley, Levi Stubbs, Frank Sinatra, and Marvin Gaye to name just a few are much better, and that's not to mention classical singers like Luciano Pavrotti and Andrea Bocelli who make Freddie look like an amateur. And as for comparing Freddie to Beethoven or Mozart, he is not even in the same universe.
I agree with you. I also want to mention Roy Orbison was a better singer. Roy was called the Caruso of Rock because he could sing opera. And he used it in many of his songs. - SintJohn
Best singer ever! How can anyone compete with him? An angel in a mans body!
What a terrible comment is this. This man was far from being an angel, he was a dominant and rude person. He was pretending he was being kind and modest, but he wasn't. - SintJohn
2
Ludwig van Beethoven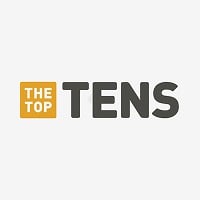 Ludwig van Beethoven was a German composer and pianist. A crucial figure in the transition between the Classical and Romantic eras in Western art music, he remains one of the most famous and influential of all composers. His best-known compositions include 9 symphonies, 5 piano concertos, 1 violin concerto, ...read more.
Beethoven's 9th... That's all anyone needs to consider in this list
Aren't we taking about musicians here? Beethoven, Mozart, and Bach should be 1, 2, and 3. Todays society has vastly neglected true musical geniuses throughout history.
He composer some of the greatest works in music history even though he was deaf! That's like painting the Mona Lisa while blind.
Freddie Mercury is very talented but I don't think he is more talented than Beethoven and Mozart. (my personal opinion). - zxm
3
Mozart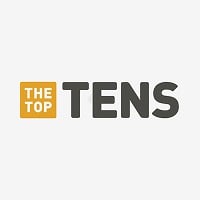 Wolfgang Amadeus Mozart, baptised as Johannes Chrysostomus Wolfgangus Theophilus Mozart, was a prolific and influential composer of the Classical era, born in Salzburg.
Come on he's number 1, Hands Down, his abilities to write symphonies concertos with hardly any mistakes or rewrites is simply amazing... + his body of work speaks for itself.He's talent was almost supernatural... The rest are all extremely talented. The real question is who's the next best.. Easily Beethoven!
Please, everyone knows Mozart is n°1. I don't listen to classical music much but it's pretty much the father of all music and more complex than anything most musicians could ever hope to achieve, sorry all you Paul fans out there but there is nothing amazing about him compared to the true legends.
The musician ever in my eyes played the piano for the Austrian emperor when he was only 3 years old
I actually kinda think Paul Mccartney should be higher than Mozart to be honest - Tonyjpgr
4
John Lennon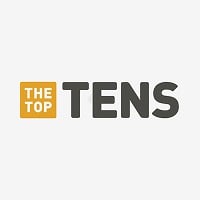 John Winston Ono Lennon, MBE was an English singer and songwriter who rose to worldwide fame as a co-founder of the Beatles, the most commercially successful band in the history of popular music. He was assassinated by Mark David Chapman on December 8, 1980 at age 40.
Endlessly talented and contributed more than any other musician I know in terms of knowledge, kindness and forward thinking. Absolutely brilliant on every level.!
The greatest most beautiful soul besides for jesus to walk the earth. Not only inspiring but thought provocking. He and paul both don't even know how to read or write music that proves both of there genius!
The best human and musician to ever walk this planet
No one compares to his brilliance, lyric writing and his forward, cutting edge thoughts and ideas. Simply, the best"!
5
Paul McCartney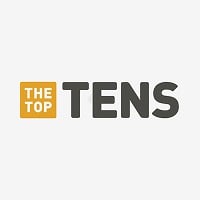 Sir James Paul McCartney is an English singer-songwriter, multi-instrumentalist, and composer . With John Lennon, George Harrison, and Ringo Starr, he gained worldwide fame with the rock band the Beatles, one of the most popular and influential groups in the history of pop and rock music .
Paul Mccartney:
Cutest human to walk this earth
Best songwriter
Best vocals
Best Englishman
Best brunette
Best EVERYTHING
HE IS JUST THE BEST.
The writer of so many classic pop and rocksongs. Composer of 80 millionsellers and worldwide almost 100 number one hits.

Famous for his beautiful melodies and for that the only pop icon who can be compared with the great classic composers.

At his prime he had a vocal range of 4,5 octaves and he could sing like Roy Orbison and like Little Richard. And many times in one song.

He has written many suits like the Abbey Road final, Band on the Run and Live and Let DIe. Way before Bohemian Rhapsody.

He is a multi instrumentalist and can play some 13 instruments. If the top three is Beethoven, Mozart and Bach perhaps Paul should be at number 4. - SintJohn
Where do I start? One of the greatest bass players of all time, master of the piano and had a smooth melodic voice, with a great vocal range for somebody who could be considered a baritone and an amazing screamer at the same time, a living legend
One of the greatest songwriters of all time, one of the greatest bassists of all time, one of the greatest singers of all time and great at playing pretty so many different instruments.
6
Michael Jackson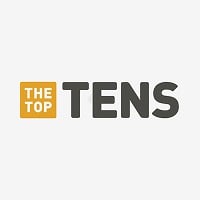 Michael Joseph Jackson was an American singer, dancer, and songwriter born on August 29, 1958 in Gary, Indiana and passed away on June 25, 2009. He donated (at least) a remarkable 500,000,000 dollars to charity. Michael is also known as The King of Pop (a title given to him by Elizabeth Taylor) or under ...read more.
Only musicians who could be considered more talented than Michael Jackson Mozart. Michael Jackson is born talent.
He has the whole package! He wrote and composed most of his songs, he had an incredible voice along with inhuman dance skill. There's just no comparison.
The man who created dance and music, wasn't even trained but yet the greatest entertainer to ever live!
Simply the greatest entertainer msuic ever saw. He was the greatest dancer. Greatest singer. A talented lyricist and composer. In the end, he was MJ.
7
Brian Jones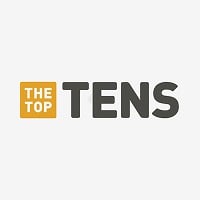 Lewis Brian Hopkin Jones was an English musician, the founder and the original leader of the Rolling Stones.
RIP Brian Jones. You will always be my favorite Rolling Stone band member. He was the founding member and even came up with the bands name. He played...

Piano
Guitar
Vocals
Sitar
Hermonica
Xylophone - Doggyface12345
Unbelievably talented. Rest in Peace, Jones! You were one of the biggest highlights of the 60's! - MontyPython
Most talented musician of all time.
8
George Harrison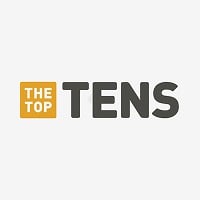 George Harrison (1943 - 2001) was an English guitarist, singer, songwriter, and music and film producer who achieved international fame as the lead guitarist of the Beatles.
Out of all the guys in the Beatles, he knew the most about music. Listen to With you without you, learn the story behind it, and you'll see what I mean.
Best lead guitarist/composer.
Psst...Actually a better composer than Lennon or McCartney.
He can play just about any guitar ever created!

Guitar
Ukelele
Mandolin
Sitar
Tambura
Sarod
Swarmandal
Bass

And, like Paul, he can sing like a boss! (Here Comes the Sun= Best vocals in any song ever! )
9
James Hetfield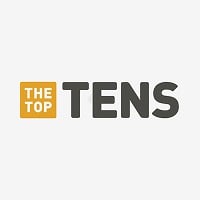 James Alan Hetfield was born on August 3, 1963. He is an American musician, singer and songwriter known for being the co-founder, lead vocalist, rhythm guitarist and main songwriter for the American heavy metal band Metallica.
Damn, his presence at the helm says it all.. I don't think there is anyone in the Thrash game who can write what he does.
Simply amazing - Morbid_Deth
10
Pete Townshend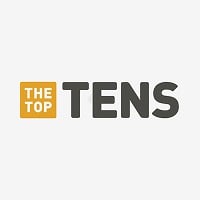 Peter Dennis Blandford "Pete" Townshend is an English musician, singer, songwriter, and multi-instrumentalist, best known as the lead guitarist and songwriter for the rock band The Who.
Excellent guitarist

Also plays keyboard, drums, bass guitar, piano and many more instruments

He is completely self taught with all of those instruments

Great voice

Truly amazing songwriter. He wrote almost all of the songs for the who, which is considered one of the greatest rock bands in history.

Pretty much invented the rock opera and wrote the 2 most successful and acclaimed rock operas in history. For those who don't know a rock opera is an album that tells is centered around a single story.

He is a musical genius and should be number 1.
For my money, the greatest songwriter of all time (even if it's not a popular view), one of the greatest guitarists, a great-ish keyboardists, a decent singer, and a proficient player of pretty much every other instrument. Wrote the two greatest rock operas of all time (Tommy and Quadrophenia), at least 3 of the greatest rock albums of all time (My Generation, A Quick One, Who's Next), and at least one of the greatest concept albums of all time (The Who Sell Out). He also wrote a range of other (non musical) material on all kinds of things.
Most imaginative songwriter to ever live, one of the greatest ever guitarists and sings too but also plays bass, piano, drums and many more I'm sure. He was also one of the first musicians to make use of the synthesizer and also one of the first to use feedback. On top of this he helped invent the Marshall Stack. An absolute musical genius
Not only an excellent guitar player, but one of the greatest songwriters in rock history. You think writing a song is hard? Try writing an entire albums revolving around a single story. He did that. Twice. He single handily created what are almost universally considered the two greatest rock operas of all time, Tommy and
Quadrophenia.
The Contenders
11
Billy Joel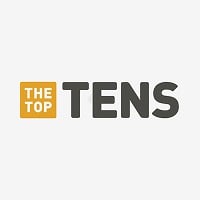 William Martin Joel is an American singer-songwriter, composer and pianist. Commonly nicknamed the "Piano Man", he has been making music since the 1960s, releasing popular albums throughout the '70s, '80s and '90s.
If the genre exists, he's got a song he wrote and can play to this day for it. Save for maybe metal, that is...
My favorite piano player of all time
12
Jimmy Page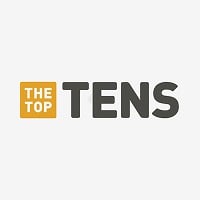 James Patrick Page is an English musician, songwriter, and record producer who achieved international success as the guitarist and founder of the rock band Led Zeppelin.
Wrote Legendary music, and has left a legacy that will be forever untouched
This is musicians not vocalists, jimmy plays a ton of instruments fluently and of course one of the best guitarists of all time
Page is an incredible musician, but I believe John Paul Jones is even better. You're comparing genius with genius, though, so how can you go wrong?
No one on this list besides Beethoven is more talented then Page. Paul McCartney is half the musician Page is
13
Neil Peart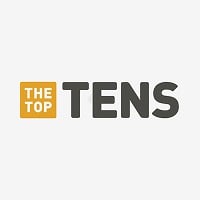 Neil Ellwood Peart, (September 12, 1952 - January 7, 2020) was a Canadian musician and writer best known as the drummer and primary lyricist of the rock band Rush. Peart received numerous awards for his musical performances, including an induction into the Modern Drummer Hall of Fame in 1983, making ...read more.
Best drummer ever, enough said.
Absolutely the most talented musician of all time! he wrote all of Rush's music and the lyrics he wrote are some of the most thoughts provoking and beautiful ever! that and he is one of the best drummers of all time too so that says a lot
14
Steve Harris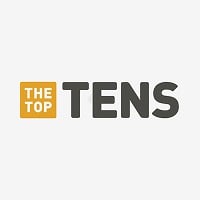 Stephen Percy "Steve" Harris is an English musician and songwriter, known as the bassist, occasional keyboardist, backing vocalist, primary songwriter and founder of the British heavy metal band Iron Maiden.
This is the greatest metal songwriter of all time
No contest
Even better then James hetfield and Dave Mustaine
He wrote:
Hallowed be thy name
Aces high
the number of the beast
Rime of the Ancient Mariner
The trooper
And fear of the dark
All by himself
Amazingly taleneted
15
Mike Patton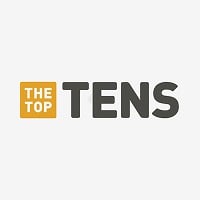 Michael Allan "Mike" Patton is an American singer-songwriter, multi-instrumentalist, film composer, producer, and actor, best known as the lead singer of the alternative metal band Faith No More.
He has the widest vocal range of any singer in rock music
Should be higher
Pop music? Gotcha. Heavy metal? Done. 50's Italian Jazz? Yep. Screamo? Sure. Opera? You bet. Oh you need monster noises for I am legend and the Darkness videogame? I gotchu fam
16
Prince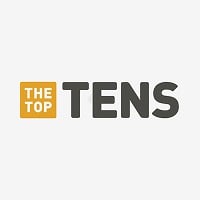 Prince Rogers Nelson (June 7, 1958 - April 21st, 2016) was an American musician, best known for being one of the most popular and influential artists from the 80s, with songs such as "Purple Rain", "Little Red Corvette", "1999", and "When Doves Cry" .
I never gave Prince the admiration or respect he deserved. This has completely changed for me. I can't believe that I lived along-side such a potent and amazing person, as I was too self-centered in my own interests, to consider his brilliance. When he left us on the symbolic and powerful date of April 21st, when the sun enters Taurus, he took from us that original soul. Although his gift to us, his inspirational music, will live on with us forever, down through all of the following generations, with empowering messages like:

"We are gathered today to get through this thing called life...
"In this life, things are much harder than the After-world, in this life,
"you're on your own! "

He couldn't have been more honest, and more truthful.
I wasn't knowledgeable, or mature enough to understand what a great, inspiring, and creative artist he was. His whole being, whole person, will inspire us for ages to come. My feeling of loss is that I will never get to see him ...more
Many people who knew Prince as merely just a talented musician with a funny name and a few big hits in the 80's haven't seen how much his songwriting and musicianship blossomed as he matured. Leaving the big record companies in the dust and carefully controlling the ownership and copyrights of his music as well as the release of his live performances kept his profile lower and it meant his new material was never on the radio. Many people haven't seen anything he's done in the last 20 years. However, anyone who has been lucky enough to catch his incredible live performances knows better. Move him up the list where he belongs, please.
Absolutely. When I saw that this list existed, the first three names I thought of were Prince, McCartney, and John Paul Jones. Kudos to those who thought of the masters like Beethoven and Mozart, though. They should probably be on more of these lists.
I can't believe that Prince is at number 24 on this list! Prince is the most talented musician of my lifetime. Most people just think about what he did in the 80's. I remember him as an innovator of fashion, business man, risk taker, song writer and his ability to play any instrument he put his hands on. Come on, vote him up.
17
Robert Plant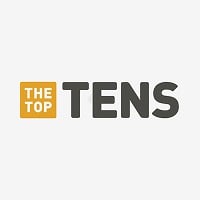 Robert Anthony Plant (born 20 August 1948) is an English musician, singer, and songwriter best known as the lead singer and lyricist of the rock band Led Zeppelin.
Probably one of the most legendary rock gods ever! He was a brilliant lyricist and sang the blues like no one else! Thanks for coming into this world to share your angelic ability, Robert. You're the greatest!
18 Wagner
19
John Paul Jones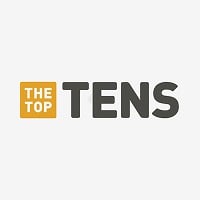 John Baldwin, better known by his stage name John Paul Jones, is an English multi-instrumentalist, songwriter, composer, arranger and record producer. He is best known as the bassist for the English rock band Led Zeppelin. ...read more.
Can play so many instruments and is amazing at each of them
He's a talented musician
Also, JPJ did string arrangements on songs by the Rolling Stones, beautiful mandolin player (several Zep songs, including "That's The Way"), extremely versatile & intuitive session player (like Jimmy Page).
Bass Guitar
Keyboards
Harp
Double Bass
Mandolin
Guitar
Recorder
Koto
Lap Steel Guitar
Continuum
Autoharp
Ukelele
Sitar
Keytar
Banjo
Cello
Violin
Warr Guitar
Vocals
Kyma
Harmonica
20
Ritchie Blackmore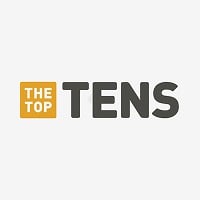 Richard Hugh "Ritchie" Blackmore is an English guitarist and songwriter, best known for his work in the hard rock/metal bands Deep Purple and Rainbow. He was ranked number 16 on Guitar World's "100 Greatest Metal Guitarists of All Time" in 2004, and number 50 in Rolling Stone magazine's list of the ...read more.
Best guitarist ever!
21
Bob Dylan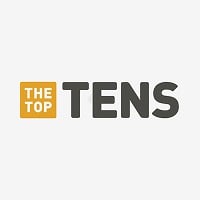 Bob Dylan is an American singer-songwriter, author, and artist who has been an influential figure in popular music and culture for more than five decades.
He is considered by many to be the greatest songwriter of ALL TIME. Not to mention he played sang, played guitar, and played harmonica simultaneously. He is one of the greatest musicians of the 20th century period.
His ability to awaken thought and stir emotion with his choice of words is completely unrivalled.
Truly the best songwriter of all time, lyrically
Best lyricist of all time 🙌🏼
22
Ronnie James Dio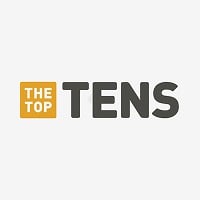 Ronnie James Dio (born Ronald James Padavona; July 10, 1942 – May 16, 2010) was an American heavy metal singer, songwriter and musician. He fronted and/or founded numerous groups including Elf, Rainbow, Black Sabbath, Dio and Heaven & Hell. He is credited with popularizing the "metal horns" hand gesture ...read more.
The ultimate vocalist legend - Morbid_Deth
23
Jimmy The Rev Sullivan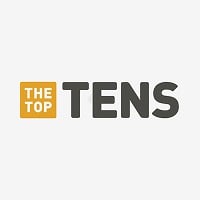 James Owen Sullivan, professionally known by his stage name The Rev, was an American musician, composer and songwriter, best known as the drummer, composer, songwriter, co-lead vocalist and founding member for the American alternative metal/ metalcore band Avenged Sevenfold.
Greatest metal musician ever!

Not only could he play drums like a boss, he could also play the following excellently:

Guitar
Bass
Piano
Keyboard

He also can sing like a boss and has written the band's biggest hits like:

Afterlife
A Little Piece of Heaven
Almost Easy
Fiction
Save Me
Brompton Cocktail
The Rev did so much for Avenged Sevenfold. He wrote the band's greatest hits!

Afterlife
A Little Piece of Heaven
Brompton Cocktail
Almost Easy
Fiction
Save Me

He can also play:
Drums
Guitar
Bass

He was also a great metal singer!

Definitely the most talented metal musician!
Easily the best and most underrated musician of all time! The Dave Grohl of metal!
He is amazing - EliHbk
24
Eminem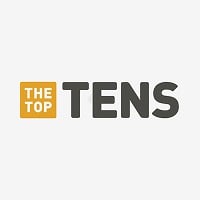 Eminem, born Marshall Bruce Mathers III, is an American rapper, actor and music producer born on October 17, 1972 in St. Joseph, Missouri. Eminem has sold over 300 million records making him the bestselling hip-hop artist of all time. In addition to his solo career, he is a member of D12 and (with Royce ...read more.
The most lyrically talented rapper of all time. He isn't the stereotypical "drugs, money, and girls" rapper. Eminem may have been the most controversial artist over the last decade, but he treats rap as an art; a way of venting his frustrations and feelings he's dealt with during his life. Look past the violence and anger in his older songs and realize he was just venting about all he had to go through to get where he is today, and that when shady was in his prime his personal life Was a downfall. His wife cheated on him, his daughter got no privacy, and his best friend died. He wasn't angry for no reason. SlimShady Lp, Marshall Mathers Lp, The Eminem Show, Recovery. All classics. Eminem is one of the greatest artists of all time.
This is a list for musicians, this guys a wrapper/singer/songwriter. I think I'm right in saying that most of his songs are now written by ghost writers. Its not that I don't like the guy, I mean he pretty mush defined my generation, and his stuff is incredible and definitely musically important. Regardless of this however he isn't top 20 material, he's not far off, and its only because there are more than 20 better musicians. On my list he'd be like 25 and that's still high praise
Eminem is by far the most lyrically talented artist to have ever appeared in the music industry. Whether it's rhyming words that no one else can or rapping with both unimaginable speed and lyrics that talk about real life situations, he is one of a kind and will be remembered forever.
Yes I get that Mozart is classical but we don't actually no there ability we can only guess we know he can rap really well
25
Mike Mangini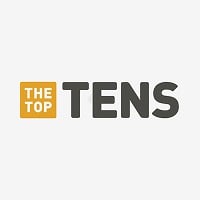 Mike Mangini is an American drummer. Since 2010, he has been a member of progressive metal band Dream Theater, following the departure of founding drummer Mike Portnoy.
26
Dave Grohl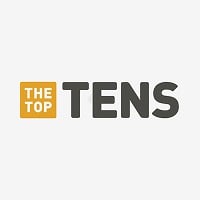 David Eric "Dave" Grohl is an American rock musician, multi-instrumentalist, singer, songwriter, producer and film director. He is best known as the former drummer of the hugely popular 90s grunge band Nirvana and the vocalist/guitarist for the alternative rock band Foo Fighters. He has sat behind the ...read more.
Dave Grohl. Foo Fighters, Nirvana, Queens of the Stone Age, Tenacious D. Sings, Drums, Plays guitar. I think that's all that needs to be said.
Dave this low is stupid.
He's a natural. That's talent... Talent runs through his veins.
Its rare you see this much talent as down to earth as him
27
Patrick Stump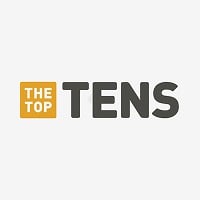 Patrick Martin Stumph, known professionally as Patrick Vaughn Stump, is an American singer, songwriter, musician, record producer, actor and music critic, best known as the lead vocalist, guitarist, pianist and composer of Fall Out Boy, an American rock band from Wilmette, Illinois.
Patrick Stump has most amazing vocal ranges ever. Patrick played every instrument on his solo album "Soul Punk", including vocals. He also wrote the lyrics for "Soul Punk". He can play drums, guitar, piano, bass, trumpet, and many more. Patrick writes most of the music for Fall Out Boy, and also help Pete Wentz write lyrics. I have too add that this man can not read sheet music, but despite this still manages to play all of these instruments and make really great music. Search "What a Catch, Donnie Fall Out Boy live" on YouTube and watch "Fall Out Boy-"What a Catch, Donnie" and "Where Did the Party Go" (Live in Los Angeles 6-13-13)" to get a taste of his vocal range.
When people hear the name"Fall Out Boy" the first thing that comes to mind is Pete Wentz. Well, he is pretty great, but if he quit the band, Patrick Stump could totally play bass instead of him. If Pete was really great, he would be able to do more than bass guitar. Patrick Stump is the true star of Fall Out Boy, the world needs to see that.
With a vocal range to rival Paul McCartney's and the ability to play 14+ different instruments all without ever being taught to read sheet music, Patrick Stump is one of the most talented musicians of our generation
One of the best vocal ranges I've ever heard.
Guitar
Bass
Drums
Piano
Most brass instruments
Some orchestral instruments
Like I said, his singing is incredible.
You don't have to like Fall Out Boy, but he composed all of the music and wrote most of the lyrics for the first album. (That's for Pete).
He is also very humble and an all around great guy. Loves his fans. Vote for Patrick.
28
Elton John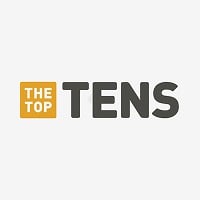 Sir Elton Hercules John CBE is an English singer, pianist, and composer. He has worked with lyricist Bernie Taupin as his songwriting partner since 1967; they have collaborated on more than 30 albums to date.
Breathtaking skills with piano, always putting the right emotional touch in his vocals that perfectly fit with his superb songwriting and melody composition. Best of all, his live performances are second to none and consistent with quality even after all these years.
This man is a top 5 talent hands down. I'm not even a huge fan, but he could do it all. Not to mention a god on he piano and had vocals along with it.
goat
My gift is my song...
29
Matt Bellamy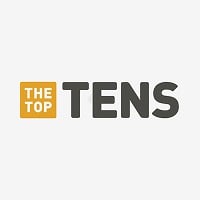 Matthew James "Matt" Bellamy is an English musician, singer, songwriter, multi-instrumentalist, and compose most famous for being the main vocalist in alternative rock band Muse.
Should be a lot higher on this list, IF he isn't already he will soon be considered one of the best guitarists that ever lived. His voice is completely unique, his musical arrangements, song writing ability, musical accomplishments and instrument proficiency put him at about number 10 on this list.
He can sing, master on multiple Instruments, writes symphonies, lyricist.. Love Muse! But this man alone is far beyond the talent than at least 25 people before him. 29 is an insult
29 are you serious this guy should be up there with Mozart seriously every single song this guy produces is just amazing and he is crazy good at singing, piano, and guitar!
Matt has more talent in his pinkie finger than any of these other guys.
30
Mike Shinoda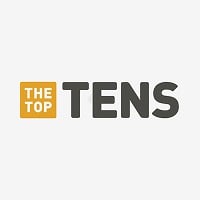 Michael Kenji "Mike" Shinoda (born 11 February 1977) is an American musician, rapper, singer, songwriter, record producer, graphic designer, manager and film composer. He co-founded Linkin Park in 1996 and is the band's rhythm guitarist, primary songwriter, keyboardist, producer, and co-lead vocalist. ...read more.
He and Dave Grohl are hands down the most talented that's active today.
Guitar, drums, keyboards, sampling, rapping, screaming, singing, percussion, artist, producer, MUCH MORE
31
John Petrucci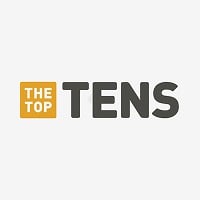 John Peter Petrucci is an American guitarist, composer and producer. He is best known as a founding member of the progressive metal band Dream Theater. Compared to his level of skill, John Petrucci is relatively unknown in the modern music industry.
First, singers aren't musicians are they? This list is just a "flavorists" list! Using any kind of objectivity at all, Petrucci, Myung, Rudess and Mangini, through in the former drummer as well, Portnoy! If it's hard to remember the best musicians, you can just say Dream Theater! Easy enough!
A guitarist who makes 20 minute long track without any repetition is under Tupac? What
"He is the best guitarist in the world"... His melodies will be stuck in your mind for a really long time, trust me.
32
Kurt Cobain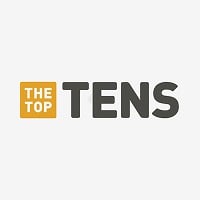 Kurt Cobain was born February 20, 1967, in Aberdeen, Washington. In 1987, he started the grunge band Nirvana, which became one of the most successful bands ever. He was a talented yet troubled grunge performer. Kurt Cobain became a rock legend in the 1990s with his band. He committed suicide at his ...read more.
This man is one of the greatest musicians that has ever lived. The fact that he isn't much higher is a travesty.
He demolishes grohl
You should know exactly who this man is and what awesome music he made, the voice of his generation, and still some of the younger generation that still listen and apperciate good music.
Best musician and artist of all time.
33
John Mayer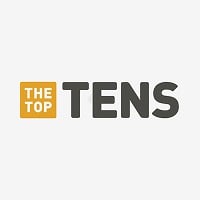 John Clayton Mayer is an American singer-songwriter, guitarist, and record producer. Born in Bridgeport, Connecticut, Mayer attended Berklee College of Music in Boston, but disenrolled and moved to Atlanta in 1997 with Clay Cook. Together, they formed a short-lived two-man band called Lo-Fi Masters.
For me, the best of the generation, palys the guitar with such feeling that you can find in any other musician from the mainstream nowadays
34
Frank Zappa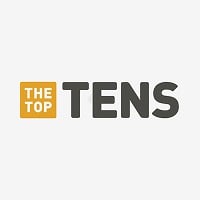 Frank Vincent Zappa was an American musician, songwriter, composer, record producer, actor and filmmaker.
Unlike just about every other person listed here
he had a total mastery of genre after genre after genre.
Some excelled at classical or blues or rock or jazz
he had total command of ALL and could intertwine them
within a singular song in a TOTALLY never done before way.
One of a kind true genius. He made music as if it had never before been done. So much originality and a huge body of work. Not only did he make loads of great music, he also had a lot of interesting commentary on society. I find his interviews to be a great source of entertainment. Long live Zappa!
More talented than any one else on this list... Yes even Jimmy Page and John Paul Jones. NONE of the Beatles should be on this list
Why isn't this man Number 1? He did the CRAZIEST off beats and he worte songs for THE London SYMPHONY ORCHESTRA he exposed the illuminati and hated big government he was like an alien sent from mars to tell everyone it's gonna go down unless you listen to me
35
Jimi Hendrix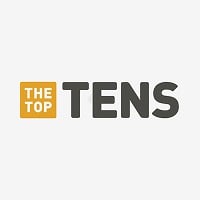 Jimi Hendrix (born November 27, 1942 - September 18, 1970) was an American rock guitarist, singer, and songwriter . Although his mainstream career spanned only four years, he is widely regarded as one of the most influential electric guitarists in the history of popular music, and one of the most celebrated ...read more.
Listen to his rendition of the star spangled banner and you will understand why he was the greatest.
He and Jimmy Page should be ranked in the top two. Bowie should be number 3. Zappa should not even be on this list.
How is someone who is recognized as one of if not the greatest guitarist of all time at number 44. He should definitely be in the top ten for sure
Why is he so low? He revolutionized and shaped classic rock, which is the root of all greatness!
36
Geddy Lee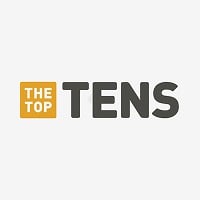 Geddy Lee Weinrib, known professionally as Geddy Lee, is a Canadian musician, singer and songwriter best known as the lead vocalist, bassist, and keyboardist for the Canadian rock group Rush.
Part of a trio of musicians who have excelled for five decades
What an embarrassment he's not #1 because he IS!
One third of the best band in the galaxy
Simply the best
37
Roger Waters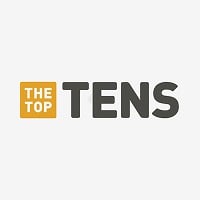 George Roger Waters is an English singer, songwriter, multi-instrumentalist, and composer. He is mostly known for being the secondary lead vocalist and bassist of Pink Floyd.
Pink Floyd is beyond incomparable. And he was the captain!
Pink Floyd, enough said. - alfey99
38
David Foster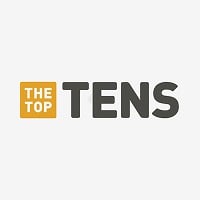 David Walter Foster is a Canadian musician, record producer, composer, songwriter, and arranger, who has won 16 Grammys.
"The Hit Man", between writing, producing, and playing, has over 500 million total sales, only Elvis and the Beatles sold more. Kind of like George Martin with a livelier personality.
David Foster has written some of the most beautifully, well-crafted songs over the past four decades.
39
Chris Martin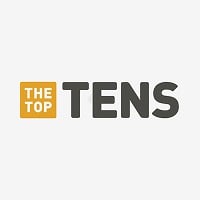 Christopher Anthony John "Chris" Martin is an English singer, songwriter and musician. He is best known as the lead singer of rock band Coldplay.
Very talented.. Breath of fresh air today..
40
David Bowie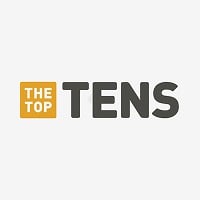 David Robert Jones, known professionally as David Bowie (January 8, 1947 - January 10, 2016) was an English singer born in London, the son of a fundraiser and a waitress. He is credited for his experimental and creative musical discography which has won praise and accolades for many critics and fans. ...read more.
David Bowie is one of the most talented musicians ever
41
Ed Sheeran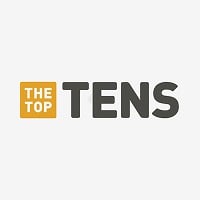 Edward Christopher "Ed" Sheeran is an English singer-songwriter and musician. He was born in Hebden Bridge in Yorkshire and raised in Framlingham, Suffolk.
Ed really deserves to be voted, but so do the others:) Not all of them (just my opinion, if you don't agree just ignore it) of course. It's hard to vote. Such a shame that the most of those talented people are dead. Excuse my English...
Really really really a gift for the world.
He is the best with Shape of you!
Great Vocals!
Writes all his songs!
Writes songs for others!
Plays guitar!
Doesn't use auto tune!
Does his own loop pedal!
Raps!
Can make a song about a drug abuser sound like it is sent from heaven!
Do I need to say more? If so, just listen to him.
You will love!
42
Thom Yorke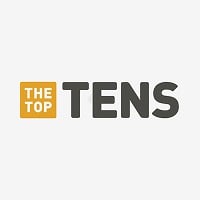 Thomas Edward "Thom" Yorke is an English musician best known as the singer and principal songwriter of the alternative rock band Radiohead.
Great vocalist, producer, guitarist, pianist, drummer, amasing lyricist and artist, his best quality being his extremely broad, creative style
Personally think he is one of the few genius' of our generation. his multi instrumental abilities are freakish, coupled with his timing and co-ordination put him in a class only few have and ever will achieve. legend
43
Tupac Shakur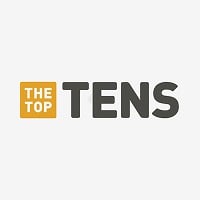 Tupac Amaru Shakur, also known as 2Pac, was an American rapper and actor born on June 16, 1971 in East Harlem, New York. Tupac sold over 75 million records worldwide and has been referred to in multiple major publications such as Rolling Stone as one of the greatest music artists of all time. 2Pac was ...read more.
The greatest rapper of all time and the most passionate musician of all time. He was misunderstood by those who only saw the "thug life" side of him and not the deep and insightful poetic side. Listen to " Dear Mama", "Keep ya Head up, "Brenda's Got a Baby" or one of his many poems and see for yourself that rappers really do have talent.
44
Robbie Williams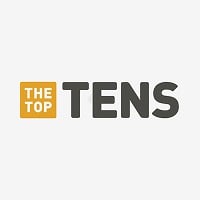 Robert Peter Williams is an English singer, songwriter and actor. He was a member of the pop group Take That from 1990 to 1995 and again from 2009 to 2012. He has also had commercial success as a solo artist.
Still the only one I like in this list.
45
Chuck Schuldiner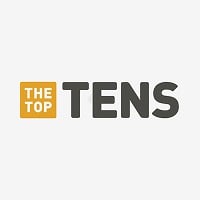 Charles Michael "Chuck" Schuldiner (1967-2001) was an American singer, songwriter, and guitarist, best known as the founder and vocalist, guitarist and bassist of the American heavy metal band Death. He is considered the most influential figure in Death Metal, with some publications referring to Chuck ...read more.
Totaly a top 20 - Morbid_Deth
46
Frederic Chopin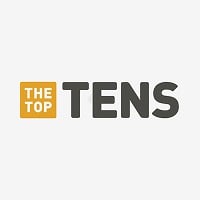 Frédéric François Chopin (1 March 1810 – 17 October 1849), born Fryderyk Franciszek Chopin, was a Polish composer and virtuoso pianist of the Romantic era who wrote primarily for the solo piano. He gained and has maintained renown worldwide as a leading musician of his era, whose "poetic genius ...read more.
47
Slash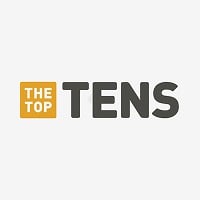 Saul Hudson, known professionally as Slash, is a British-American musician and songwriter. He is best known as the lead guitarist of the American hard rock band Guns N' Roses, with whom he achieved worldwide success in the late 1980s and early 1990s.
He is the most talented guitarist to ever live. Plus, he can play bass and the banjo!
48
Chris Brown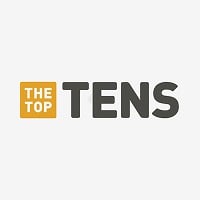 Christopher Maurice "Chris" Brown (born May 5, 1989) is an American singer, songwriter, dancer and actor. Born in Tappahannock, Virginia, he was involved in his church choir and several local talent shows from a young age. He is most well known for his physical assault towards the singer Rihanna in ...read more.
The most talented artist of this generation. He is a master dancer, singer, rappers, he can write and direct music, he is also a great drawer/painter. His talent isn't recognized for what it is because of what happened with Rihanna.
Most talented artist of his generation, shame the public has a negative view on him and he'll never reach the potential stellar heights he could've.
Can sing, dance, rap, direct, write. He has been involved in a lot of feuds such as the famous Rihanna incident, but you've got to admire his talent. - Forhad_765
49
Kyo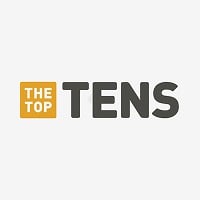 Kyo is a Japanese musician, singer, lyricist and poet. He is best known as the vocalist of the metal band Dir en grey. He has been with the band since its inception in 1997 and was formerly in La:Sadie's.
Huge vocal range, very versatile and is a genius with his lyrics. Everything from soft rock to extreme metal.
50
John Cena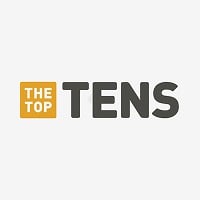 John Felix Anthony Cena Jr. (/ˈsiːnə/; born April 23, 1977) is an American professional wrestler, rapper, actor, and reality television show host signed to WWE, where he is assigned to the SmackDown brand. ...read more.
PSearch List