Best Movies of Sundar.C
mpKarthik
This list shows the Best Movies of Tamil Director Sundar. C
The Top Ten
1
Ullathai Allitha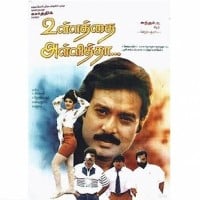 Starring: Karthik, Rambha, Goundamani, Manivannan, Jai Ganesh, Senthil
Direction: Sundar. C
Year: 1996
Genre: Comedy
Verdict: Blockbuster
Ullathai Alitha is also considered as one of the Cult Comedy Movies in Tamil Cinema

Remade in Telugu as Veedevadandi Babu with Mohan Babu & Shipla Shetty in lead roles and in Kannada as Galate Aliyandru with Shivrajkumar and Sakshisivanand.
The film's plot elements were borrowed from Hindi film Andaz Apna Apna with Aamir Khan, Salman Khan, Raveena Tandoon in lead roles.

Critics: Highly Positive Reviews - mpKarthik
2
Anbe Sivam
Starring: Kamal Hassan, Madhavan, Kiran Rathod, Nassar, Santhana Bharathi
Direction: Sundar. C
Year: 2003
Genre: Comedy Drama
Verdict: Flop. The film later achieved cult status.
Critics: Positive Reviews

Awards & Accolades:
Screened as part of the Indian Panorama section of the International Film Festival of India in 2003.

51st Filmfare Awards South
*Special Jury Award - Won
*Best Film - Nominated
*Best Actor (Kamal Hassan) - Nominated

2003 Tamil Nadu State Film Awards - Best Actor - Madhavan - Won

In the Mid-Later 2010s, Anbe Sivam was considered as the Illuminati (Secret Society) Movie, as this movie predicted the Future Happenings in Tamilnadu and India such as Tsunami in 2004, Narendra Modi as India's PM with Amit Shah, Make In India and Digital India Scheme. - mpKarthik
3
Mettukudi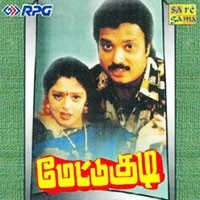 Starring: Karthik, Gemini Ganesan, Nagma, Goundamani and Manivannan
Direction: Sundar. C
Year: 1996
Genre: Comedy
Verdict: Blockbuster
Critics: Positive Reviews - mpKarthik
4
Arunachalam (1997)

Starring: Rajinikanth, Soundarya, Rambha, Raghuvaran, Senthil, Janagaraj, Visu, Manorama, Jai Shankar and Ravichandran
Direction: Sundar. C
Year: 1997
Genre: Political Drama
Verdict: Super Hit
Critics: Positive Reviews
Awards:
This film won three Tamil Nadu State Film Awards
Best Film - Won
Best Stunt Coordinator - Super Subbarayan - Won
Best Art Director - Gopi Kanth - Won - mpKarthik
5
Kalakalappu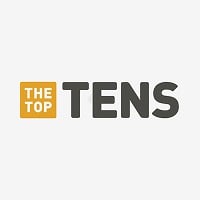 Starring: Vimal, Anjali, Mirchi Shiva, Oviya, Santhanam, V. S. Raghavan, John Vijay, Ilavarasu
Direction: Sundar. C
Year: 2012
Genre: Comedy
Verdict: Blockbuster
Critics: Positive Reviews

This film was 25th directorial venture for Sundar.C and was a comeback for him as a Director.

Remade in Telugu as Jump Jilani starring Allari Naresh. - mpKarthik
6
Aranmanai

Starring: Hansika Motwani, Sundar. C, Vinay, Andrea, Rai Laxmi, Santhanam, Kovai Sarala, Manobala
Direction: Sundar. C
Year: 2014
Genre: Horror Comedy
Verdict: Blockbuster
Critics: Positive Reviews
The film is remake of 1978 Tamil film Aayiram Jenmangal starring Rajinikanth and Latha in lead roles. - mpKarthik
7
Naam Iruvar Namaku Iruvar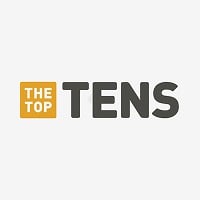 Starring: Prabhu Deva, Meena, Jayaram, Maheshwari, Gemini Ganesan, Senthil, Vivek, Manivannan
Direction: Sundar. C
Year: 1998
Genre: Comedy
Verdict: Super Hit
Critics: Positive Reviews - mpKarthik
8
London (Tamil Movie)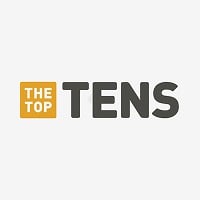 Starring: Prashanth, Pandiyarajan, Ankitha, Vijayakumar, Vadivelu, Manivannan, Sri Vidya, Delhi Ganesh, Mayilsaamy and Mumtaj
Direction: Sundar. C
Year: 2005
Genre: Comedy
Verdict: Blockbuster
Critics: Positive Reviews
This film successfully ran 100 days in 12 theatres in Tamilnadu.

After the Huge success in Tamil, London was remade in Hindi as "Golmal: Fun Unlimited" with Ajay Devgn in lead role, which was released in 2006.
London itself was a remake of Priyadarshan's Malayalam film Kakkakuyil (2001) starring Mohanlal in lead role. - mpKarthik
9
Ullam Kollai Poguthe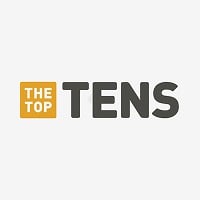 Starring: Prabhu Deva, Karthik, Anjala Zaveri, Vivek, Deepa Venkat
Direction: Sundar. C
Year: 2001
Genre: Romance
Verdict: Super Hit
Critics: Positive Reviews - mpKarthik
10
Unnai Thedi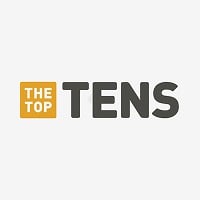 Starring: Ajith Kumar, Malavika, Manorama, Vivek, Vaiyapuri, Kaaka Radhakrishnan, Sivakumar, Sri Vidya, Karan
Direction: Sundar. C
Year: 1999
Genre: Romantic Comedy
Verdict: Super Hit
Critics: Positive Reviews
Unnai Thedi's storyline is similar to Karthik starrer Pooveli (1998) - mpKarthik
The Contenders
11
Theeya Velai Seiyyanum Kumaru

Starring: Siddarth, Hansika Motwani, Santhanam, Ganesh Venkatraman
Direction: Sundar. C
Year: 2013
Genre: Romantic Comedy
Verdict: Super Hit
Critics: Positive Reviews
The film had a total Worldwide gross ₹75 crore (US$12 million) at the box office
The film completed 100 days in 100 centers (Tamilnadu, Andhra Pradesh and Telengana){Source: Wikipedia}. - mpKarthik
12
Unakkaga Ellam Unakkaga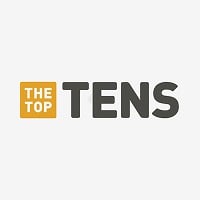 Starring: Karthik, Rambha, Goundamani, Vinu Chakravarthy, Vivek
Direction: Sundar. C
Year:1999
Genre: Romantic Comedy
Verdict: Blockbuster
Remade in Telugu as Maa Pelliki Randi (2001) with J. D. Chakravarthy and Sakshi Sivanand in lead roles.
Critics: Positive to Mixed Reviews - mpKarthik
13 Thee (2009)
14
Thalai Nagaram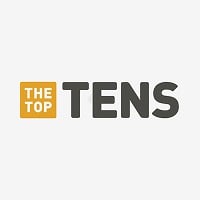 Starring: Sundar. C, Vadivelu, Jyothi Mayi, Prakash Raj, Bose Venkat
Direction: Suraj
Year: 2006
Genre: Drama
Verdict: Super Hit
Critics: Positive Reviews
Thalai Nagaram completed 100 days.
The song "Etho Nennukiren" charted at the top position for 1 week.
Remade into Kannada as Devru (2009) starring Duniya Vijay.
Thalai Nagaram itself was a remake of Priyadarshan-Mohanlal starrer Abhimanyu (1991). - mpKarthik
15
Azhagana Naatkal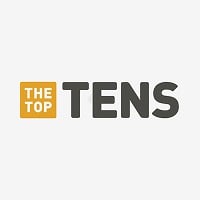 Starring: Karthik, Rambha, Goundamani, Senthil
Direction: Sundar. C
Year: 2001
Genre: Comedy
Verdict: Above Average
Critics: Mixed Reviews
This film is remake of Malayalam film Minnaram (1994) starring Mohanlal and Shobana in lead roles.
Minnaram itself was based on Tamil film Penne Nee Vazhga (1967) starring Jaishankar in lead roles - mpKarthik
16
Kalakalappu 2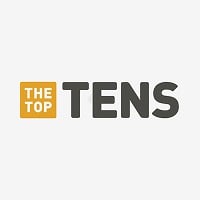 17
Aayudham Seivom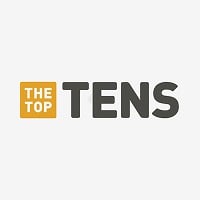 Starring: Sundar. C, Anjali, Vivek, Nassar
Direction: Udhayan
Year: 2008
Genre: Action
Verdict: Average
Critics:Mixed Reviews - mpKarthik
18
Sandai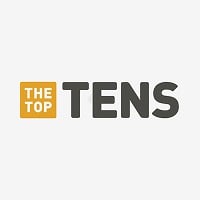 Starring: Sundar. C, Vivek, Nadhiya, Ramya Raj, Namitha
Direction: Sakthi Chidambaram
Year: 2008
Genre: Comedy Drama
Verdict: Above Average
Critics: Mixed to Negative Reviews
Telugu Movie Attarintiki Daredi (2013) starring Pawan Kalyan is based on Sandai (2008) - mpKarthik
19
Rishi (Tamil Movie)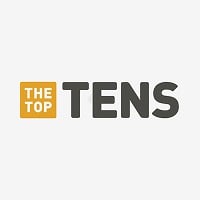 Starring: Sarath Kumar, Meena, Prakash Raj, Sanghavi
Direction: Sundar. C
Year: 2001
Genre: Action Thriller
Verdict: Hit
Critics: Positive Reviews - mpKarthik
20
Nagaram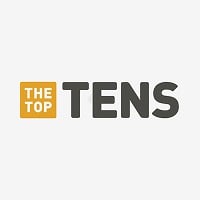 Starring: Sundar. C, Vadivelu, Anuya
Direction: Sundar. C
Year: 2010
Genre: Action
Verdict: Above Average
Critics: Positive to Mixed Reviews - mpKarthik
21
Aintham Padai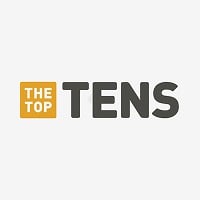 Starring: Sundar. C, Nasser, Muskesh, Karunakaran, Vivek
Direction: Badri
Year: 2009
Genre: Comedy Drama
Verdict: Average
Critics: Mixed Reviews - mpKarthik
22 Unnai Kan Theduthey
23
Meesaya Murukku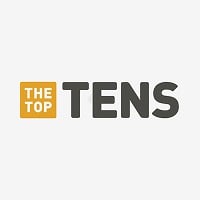 Starring: Hiphop Tamizha, Vivek, Aathmika
Direction: Hiphop Tamizha
Produced by: Avini Movies (Sundar. C)
Year: 2017
Genre: Musical Romantic Comedy Drama
Verdict: Blockbuster
Critics: Positive Reviews - mpKarthik
24
Janakiraman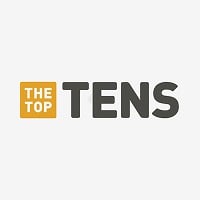 Starring: Sarath Kumar, Nagma, Rambha, Goundamani, Mannivannan
Direction: Sundar. C
Year: 1997
Verdict: Super Hit
Critics: Positive Reviews - mpKarthik
25
Suyamvaram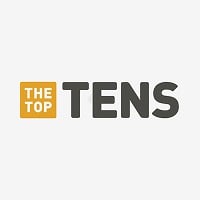 Starring: Vijayakumar, Manjula Vijayakumar, Karthik, Prabhu, Bhagyaraj, Sathyaraj, Arjun, Parthiban, Prabhu Deva, Abbas, Pandiyarajan, Napolean, Roja, Kasthuri, Maheswari, Preetha Vijayakumar, Rambha, Suvalakshmi, Kushboo, Heera, Urvashi

Direction: J. Paneer, A. R. Ramesh, Keyaar, E. Ramdoss, Arjun, Guru Dhanapal, Liaquat Ali Khan, R. Sundarrajan, Selva, K. Subash, Sundar C, Siraj, K. S. Ravikumar, P. Vasu

Year: 1999
Genre: Comedy Drama
Verdict: Hit
Critics: Positive Reviews
Accolades:
The film also holds the Guinness World Record for casting the most stars in a film and also for being the quickest ever feature-length film made, with filming being completed in 23 hours and 58 minutes. - mpKarthik
26
Winner (2003)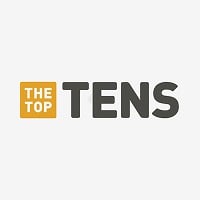 Starring: Prashanth, Vadivelu, Kiran, M. N. Nambiyar, Riyaz Khan
Direction: Sundar. C
Year: 2003
Genre: Romantic Comedy
Verdict: Blockbuster
Critics: Positive Reviews - mpKarthik
27
Giri (Tamil Movie)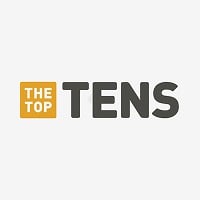 Good
Starring: Arjun, Vadivelu, Reema Sen, Ramya, Devyani, Prakash Raj
Direction: Sundar. C
Year: 2004
Genre: Action Comedy
Verdict: Super Hit
Critics: Positive Reviews - mpKarthik
28
Murai Maman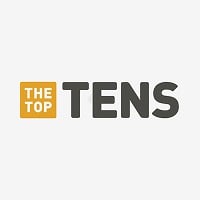 Starring: Jayaram, Kushboo, Goundamani, Senthil, Manorama
Direction: Sundar. C
Year: 1995
Genre: Comedy
Verdict: Hit
Critics: Positive Reviews - mpKarthik
29
Rendu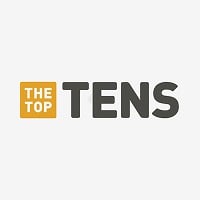 Starring: R. Madhavan, Reema Sen, Anushka Shetty, Vadivelu,
Direction: Sundar. C
Year: 2006
Genre: Action Comedy
Verdict: Hit
Critics:Positive Reviews - mpKarthik
30
Murai Mapillai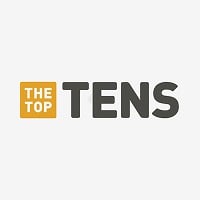 Starring: Arun Vijay, Krithika, Rajashree, Manivannan, Goundamani, Senthil, K. Prabhakaran
Direction: Sundar. C
Year: 1995
Genre: Comedy
Verdict: Unknown
Critics: Unknown
Awards: Filmfare Award for Best Male Debut " South" - Won - Arun Vijay - mpKarthik
31
Something Something (Telugu_movie)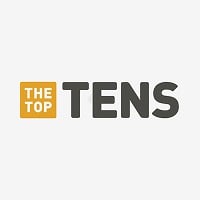 Starring: Siddarth, Hansika Motwani, Bramhanandam
Direction: Sundar. C
Year: 2013
Genre: Romantic Comedy
Verdict: Average
Critics: Mixed to Positive Reviews - mpKarthik
32
Aranmanai 2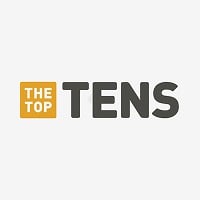 33 Murattu Kaalai (2012)
34
Kannan Varuvaan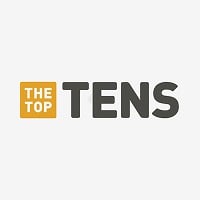 Starring: Karthik, Divya Unni, Manthra, Goundamani
Direction: Sundar. C
Year: 2000
Genre: Drama
Verdict: Average
Critics: Mixed Reviews - mpKarthik
35 Perumal (2009)
36
Veerappu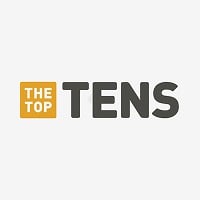 37 Azhagarsamy (Movie)
38
Muthina Kathirika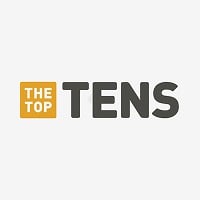 Starring: Sundar. C, Poonam Bajwa, Satish
Direction: Venkat Raghavan
Year: 2016
Genre: Romantic Comedy Political Sattire
Verdict: Below Average
Critics: Mixed to Negative Reviews - mpKarthik
39 Chinna
40 Guru Sishiyan (2010)
41
Aambala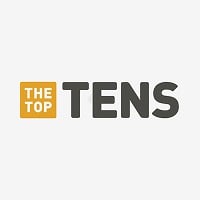 Starring: Vishal, Hansika Motwani, Prabhu, Ramya Krishnan, Santhanam, Vaibhav
Direction: Sundar. C
Year: 2015
Genre: Action Comedy
Verdict: Below Average
Critics: Mixed to Negative Reviews - mpKarthik
42 Thaka Thimi Tha
43 Vaadaa
44 Vantha Rajavathaan Varuven
45
Action
Remake movie expecting a flop
BAdd New Item
Related Lists

Best Movies That Begin With C

Top 10 Movies that Start with the Letter "C"

Best C. Thomas Howell Movies

Best John C. Reilly Movies
List Stats
300 votes
45 listings
1 year, 302 days old

Top Remixes
1. Ullathai Allitha
2. Anbe Sivam
3. Mettukudi
mpKarthik
Error Reporting
See a factual error in these listings? Report it
here
.