Top 10 Best Action Movie Actresses
The Top Ten
1
Angelina Jolie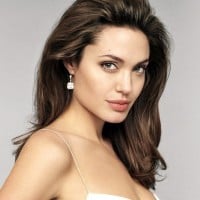 Angelina Jolie is an American actress, filmmaker, and humanitarian. She has received an Academy Award, two Screen Actors Guild Awards, and three Golden Globe Awards. She has also been cited as Hollywood's highest-paid actress. ...read more.
I love this woman. Maybe she had a bad-girl image before, but she's quite different now and I like how she proved that anybody can be bad and can do good things. Plus, she is truly badass in movies. Perfect. A stunning woman, gorgeous face, luscious appeal, can do everything in movies. Ahh! I'm so jealous!
I don't think there is a cooler female action character than Lara Croft, and I don't think anyone can ever find an actress to play Lara Croft better than Angelina Jolie did.
I looked no further than this actress. She definitely deserves this spot. She does or did most of her own stunts. And I have to admit she is pretty sexy to boot.
She's the best, and even Milla Jovovich thinks the same thing.
Milla Jovovich Quote:
"From now on, I approach the cinema as a businesswoman. I intend to be in more action movies because, apart from Angelina Jolie, no other actress stands out in this genre."
2
Milla Jovovich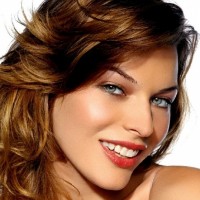 Milica Bogdanovna Jovovich, known professionally as Milla Jovovich, is an American actress, model and musician.
Milla Jo has a record for being the best. She's far greater than all the rest. No one else compares to her fighting skills. My girl is super bad, don't deny her strong will. Who else can kick ass in a humongous dress? While being a double agent, I must digress! She kicks zombie ass. Therefore, she can't be wrong because the RE films ROCK, so just go right along and vote her number 1 on this top 10 list! Otherwise, I'm afraid she might show you her fist. Because she's a kickass woman who deserves her props, now vote her number one so she will be on top.
Alice is kickass in the Resident Evil series! No one can beat her, and Ellen Ripley needs some lessons from Milla because that woman is ugly and doesn't kick that much ass AT ALL! She is a poor representation of what a female action heroine should be.
She is the best female action heroine ever. I hope she never stops making Resident Evil movies! No one can top her!
Milla Jovovich is my favorite actress for action movies because I loved the Resident Evil movies.
3
Sigourney Weaver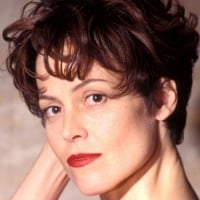 Susan Alexandra "Sigourney" Weaver is an American actress and film producer. Following her film debut as a minor character in Annie Hall, she quickly came to prominence in 1979 with her first lead role as Ellen Ripley in Alien.
She does deserve the first slot. She shaped the way all other action heroines should be and was really the first badass female role.
Any chick that can take on Aliens pretty much on her own gets my vote. They move a lot faster than zombies.
No female actress is more badass than Ripley!
Definitely her! She rocked in Aliens.
4
Kate Beckinsale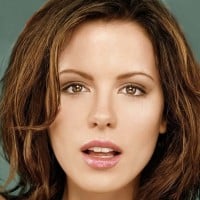 Kathrin Romary "Kate" Beckinsale (born 26 July 1973) is a British actress. After some minor television roles, she made her film debut in Much Ado About Nothing (1993) while still a student at the University of Oxford. She then appeared in British costume dramas such as Prince of Jutland (1994), Cold Comfort Farm (1995), Emma (1996), and The Golden Bowl (2000), in addition to various stage and radio productions. She began to seek film work in the United States in the late 1990s and, after appearing in small-scale dramas The Last Days of Disco (1998) and Brokedown Palace (1999), she had a break-out year in 2001 with starring roles in the war drama Pearl Harbor and the romantic comedy Serendipity. ...read more.
She is the most gorgeous, a talented actress, very convincing and utterly hot in her action performances. Definitely No. 1.
Damn! Kate looks way sexier than Angelina Jolie! That latex catsuit she's wearing in the Underworld series makes my mouth water!
She is fantastic! Action roles suit her more than anyone. She ROCKS in action movies.
I sure hope you have her sexy body and her catsuit on a dinner plate, and maybe you might want to sink your teeth in! Now that's sweet!
5
Sandra Bullock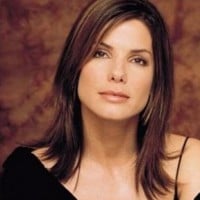 Sandra Annette Bullock is an American actress and producer. She is one of Hollywood's highest-paid actresses, and is an Academy Award and Golden Globe Award winner.
6
Jennifer Connelly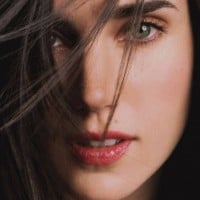 Jennifer Lynn Connelly is an American actress who began her career as a child model. She made her movie acting debut in the 1984 crime film Once Upon a Time in America. Connelly continued modeling and acting, starring in films such as the 1985 horror film Phenomena (her first leading role), the 1986 musical fantasy film Labyrinth (opposite David Bowie) and the 1991 films Career Opportunities and The Rocketeer. She gained critical acclaim for her work in the 1998 science fiction film Dark City and for her portrayal of Marion Silver in the 2000 drama Requiem for a Dream.
7
Jennifer Garner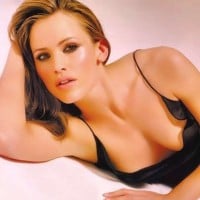 Jennifer Anne Garner is an American actress and film producer. She made her film debut in the comedy Dude, Where's My Car.
Alias, Daredevil, or Elektra?

Vote for her!
8
Linda Hamilton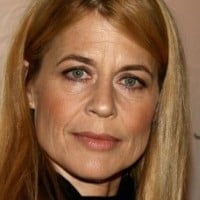 Without her, Terminator would not be the same. She was the main character, even though people think it was Arnold.
9
Michelle Pfeiffer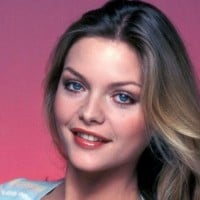 Michelle Marie Pfeiffer is an American actress and producer. One of the most popular actresses of the 1980s and 1990s, she has received international acclaim and many accolades for her work in both comedic and dramatic films.
10
Mila Kunis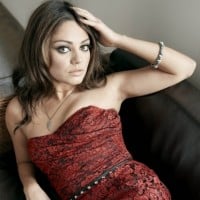 Milena Markovna "Mila" Kunis is an American actress. In 1991, at the age of seven, she moved from the Ukrainian SSR to Los Angeles with her family.
The Contenders
11
Catherine Zeta-Jones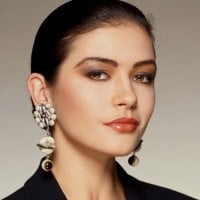 Catherine Zeta-Jones is a Welsh actress. Born and raised in Swansea, Zeta-Jones aspired to be an actress from a young age.
12
Uma Thurman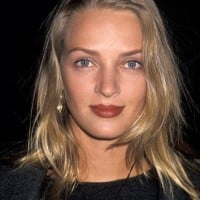 Uma Karuna Thurman is an American actress and model. She has performed in leading roles in a variety of films, ranging from romantic comedies and dramas to science fiction and action movies.
Kill Bill! Need I say more?
13
Carrie-Anne Moss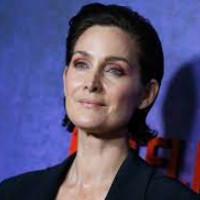 Haven't any of you people seen The Matrix? Should be number 1, definitely.
14
Jodie Foster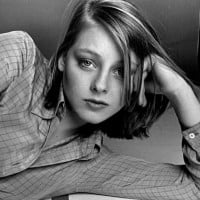 Alicia Christian "Jodie" Foster is an American actress, director and producer who has worked in films and on television. She has often been cited as one of the best actresses of her generation.
15
Scarlett Johansson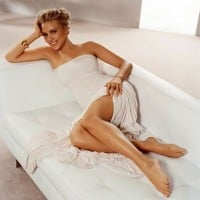 Scarlett Johansson (born November 22, 1984) is an American actress, model, and singer. She made her film debut in North. Johansson is considered one of Hollywood's modern sex symbols, and has frequently appeared in published lists of the sexiest women in the world. As of February 2017, she is the highest-grossing actress of all time in North America, with her films making over $3.6 billion. She has appeared in many movies such as 2014's Lucy or 2013's Under The Skin. She also plays the character 'Black Widow' in Marvel movies such as Ironman 2, The Avengers, Avengers: Age of Ultron, Avengers: Infinity War, and Avengers: Endgame
Scarlett Johansson should deserve the No. 2 position after Milla Jovovich. Look at her movies (Avengers 1, Avengers 2, Captain America: The Winter Soldier, Captain America: Civil War, Lucy, Ghost in the Shell). They are all just action. Be honest and please vote for Hollywood's number 1 successful actress, Scarlett Johansson.
I can never take her seriously in her action movies. She's like Sigourney Weaver's character in "Galaxy Quest," doing exaggerated action poses.
She's badass and sexy, but I prefer Sigourney.
What's not to love?
16
Famke Janssen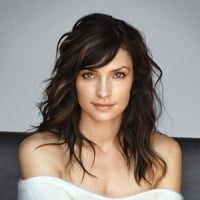 Famke Beumer Janssen is a Dutch actress, director, screenwriter and former fashion model. She played Xenia Onatopp in GoldenEye, Jean Grey / Phoenix in the X-Men film series, Ava Moore on Nip/Tuck and Lenore Mills in the Taken film trilogy.
17
Geena Davis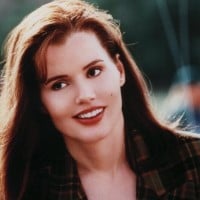 Virginia Elizabeth "Geena" Davis is an American actress, film producer, writer, voice actress, former model, and former archer.
18
Diane Lane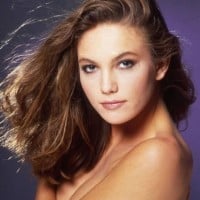 Diane Lane is an Oscar nominated American actress. Born and raised in New York City, Lane made her screen debut in George Roy Hill's 1979 film A Little Romance, starring opposite Sir Laurence Olivier.
19
Margot Robbie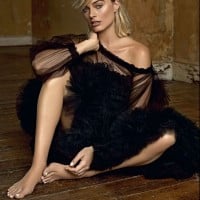 Margot Elise Robbie is an Australian actress. Robbie started her career by appearing in Australian independent films in the late 2000s. She got her big break in 2013 with The Wolf of Wall Street, where she was acclaimed for her performance, and being hailed "the hottest woman I've seen in a while" by many.
20
Gal Gadot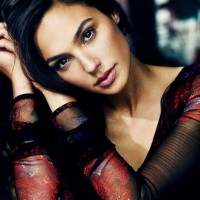 Gal Gadot Varsano (born 30 April 1985) is an Israeli actress and model. At age 18, she was crowned Miss Israel 2004. Gadot's first international film role came as Gisele Yashar in Fast & Furious (2009), a role she reprised in subsequent installments of the film franchise.
21
Peta Wilson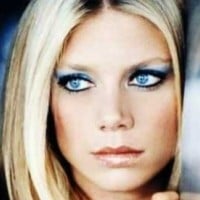 22
Olga Kurylenko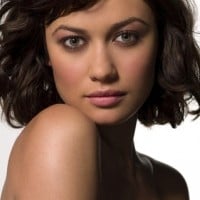 Ólga Konstantínovna Kurylénko, born Ólha Konstantýnivna Kurylénko, is a French actress and model of Ukrainian origin.
23
Ashley Judd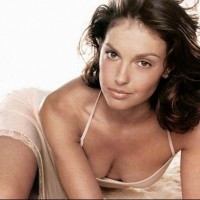 Ashley Judd is an American actress and political activist. She grew up in a family of successful performing artists. She is the daughter of country music singer Naomi Judd and the sister of Wynonna Judd.
24
Elizabeth Olsen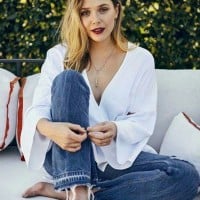 Elizabeth Chase "Lizzie" Olsen is an American actress. She is known for her roles in the films Silent House, Liberal Arts, Godzilla, Avengers: Age of Ultron and Captain America: Civil War. She was also critically acclaimed for her role in Martha Marcy May Marlene.
25
Jennifer Lawrence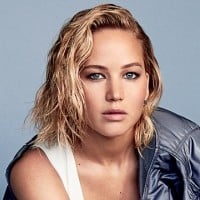 Jennifer Shrader Lawrence is an American actress. Lawrence began her career in television, playing her first major role as a main cast member on the TBS sitcom The Bill Engvall Show.
So well-known and so relatable but badass.
PSearch List