Top 10 Best Actresses of the 2000s
The Top Ten
1
Angelina Jolie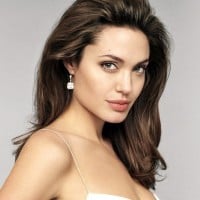 Angelina Jolie is an American actress, filmmaker, and humanitarian. She has received an Academy Award, two Screen Actors Guild Awards, and three Golden Globe Awards. She has also been cited as Hollywood's highest-paid actress. ...read more.
2
Mila Kunis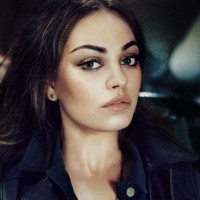 Milena Markovna "Mila" Kunis is an American actress. In 1991, at the age of seven, she moved from the Ukrainian SSR to Los Angeles with her family.
3
Anna Faris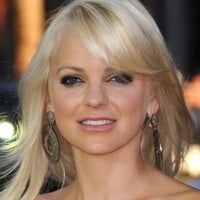 Anna Kay Faris is an American actress, producer, comedian, author, fashion model, podcaster, and occasional singer. Faris rose to prominence for her work in comedic roles, particularly the lead part of Cindy Campbell in the Scary Movie films.
4
Milla Jovovich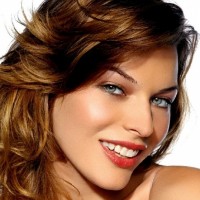 Milica Bogdanovna Jovovich, known professionally as Milla Jovovich, is an American actress, model and musician.
5
Michelle Pfeiffer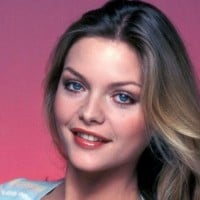 Michelle Marie Pfeiffer is an American actress and producer. One of the most popular actresses of the 1980s and 1990s, she has received international acclaim and many accolades for her work in both comedic and dramatic films.
My all time favorite. Has proved her talent and intelligence over and over again! And is stunning while she does it!
6
Sigourney Weaver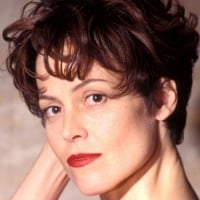 Susan Alexandra "Sigourney" Weaver is an American actress and film producer. Following her film debut as a minor character in Annie Hall, she quickly came to prominence in 1979 with her first lead role as Ellen Ripley in Alien.
Company Man (2000), Heartbreakers (2001), Tadpole (2002), The Guys (2002), Holes (2003), Imaginary Heroes (2004), The Village (2004), Snow Cake (2006), The TV Set (2006), Infamous (2006), The Girl in the Park (2007), Vantage Point (2008), Be Kind Rewind (2008), Baby Mama (2008), Prayers for Bobby (2009), Crazy on the Outside (2009), Avatar (2009).
7
Mary Elizabeth Winstead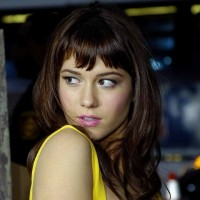 8
Kate Winslet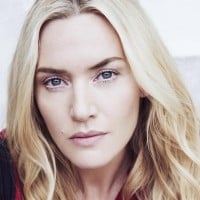 Kate Elizabeth Winslet, is an English actress and singer. She is the recipient of an Academy Award, an Emmy Award, four Golden Globe Awards, a Grammy Award, and three BAFTA Awards.
9
Cate Blanchett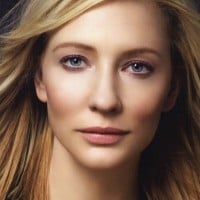 Catherine Élise "Cate" Blanchett is an Australian actress and theatre director. She has received international acclaim and many accolades for her work, including two Academy Awards, three Golden Globe Awards, three BAFTA Awards, six AACTA Awards, and three Screen Actors Guild Awards.
Cate is really an amazing actress, but I must say that her performance in Blue Jasmine is beyond perfection!
And I also loved Cate in Notes on a Scandal and Carol!
She's definitely the best for me, so I believe she should be higher in this list!
She received Oscar nominations for best leading AND supporting actress…in the same year.
She's the best
10
Reese Witherspoon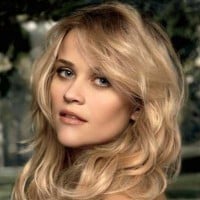 Laura Jeanne Reese Witherspoon, known professionally as Reese Witherspoon, is an American actress and producer.
Pretty, unaffected, girl next door. Personality is always optimistic, fun-nothing is a problem.
The Contenders
11
Sandra Bullock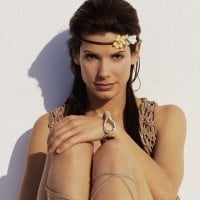 Sandra Annette Bullock is an American actress and producer. She is one of Hollywood's highest-paid actresses, and is an Academy Award and Golden Globe Award winner.
Gun Shy (2000), 28 Days (2000), Miss Congeniality (2000), Murder by Numbers (2002), Divine Secrets of the Ya-Ya Sisterhood (2002), Two Weeks Notice (2002), Crash (2004), Loverboy (2005), Miss Congeniality 2: Armed & Fabulous (2005), The Lake House (2006), Infamous (2006), Premonition (2007), The Proposal (2009), All About Steve (2009), The Blind Side (2009).
She's so good at acting
12
Eva Mendes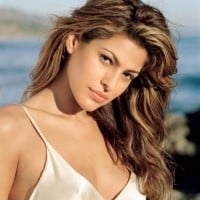 Eva De La Caridad Mendez is an American actress and model. She began acting in the late 1990s, and after a series of roles in B movies such as Children of the Corn V: Fields of Terror and Urban Legends: Final Cut, she made a career-changing appearance in Training Day.
13
Meryl Streep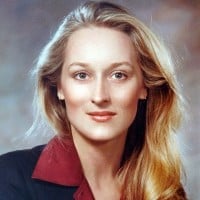 Mary Louise "Meryl" Streep is an American actress. Cited in the media as the "best actress of her generation", Streep is particularly known for her versatility in her roles, transformation into the characters she plays, and her accent adaptation.
14
Renee Zellweger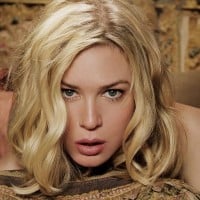 Renée Kathleen Zellweger is an American actress and producer. She has received critical acclaim and numerous accolades, including an Academy Award, a BAFTA Award, three Golden Globe Awards, and three Screen Actors Guild Awards.
15
Alicia Silverstone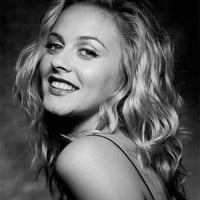 Alicia Silverstone is an American actress, producer, author, and activist. She made her film debut in the erotic thriller The Crush, earning the 1994 MTV Movie Award for Best Breakthrough Performance, and gained further prominence at the age of 16 as a teen idol when she appeared in the music video for Aerosmith's "Cryin'".
Love's Labour's Lost (2000), Global Heresy (2002), Scorched (2003), Scooby Doo 2: Monsters Unleashed (2004), Queen B (2005), Beauty Shop (2005), Silence Becomes You (2005), Stormbreaker (2006), Candles on Bay Street (2006), Bad Mother's Handbook (2008).
Don't forget that she is in Clueless another best movie she is in
16
Jessica Alba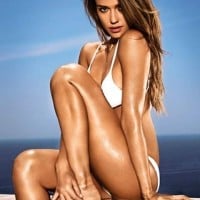 Jessica Marie Alba is an American actress, model and businesswoman. She has won various awards for her acting, including the Choice Actress Teen Choice Award and Saturn Award for Best Actress on Television, and a Golden Globe nomination for her lead role in the television series Dark Angel.
Paranoid (2000), The Sleeping Dictionary (2003), Honey (2003), Sin City (2005), Fantastic Four (2005), Into the Blue (2005), The Ten (2007), 4: Rise of the Silver Surfer (2007), Good Luck Chuck (2007), Bill (2007), Awake (2007), The Eye (2008), The Love Guru (2008), An Invisible Sign of My Own (2009).
17
Anne Hathaway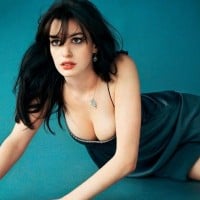 Anne Jacqueline Hathaway is an American actress and singer. Born in Brooklyn, New York and brought up in Millburn, New Jersey, Hathaway was inspired to act by her mother and as a high school student, was nominated for the Paper Mill Playhouse Rising Star Award for Best Performance by a High School Actress for her performance in Once Upon a Mattress.
The Princess Diaries (2001), The Other Side of Heaven (2001), Nicholas Nickleby (2002), Ella Enchanted (2004), The Princess Diaries 2: Royal Engagement (2004), Havoc (2005), Brokeback Mountain (2005), The Devil Wears Prada (2006), Becoming Jane (2007), Get Smart (2008), Rachel Getting Married (2008), Passengers (2008), Bride Wars (2009).
18
Lindsay Lohan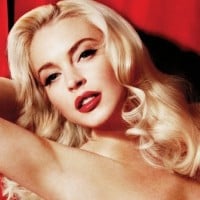 Lindsay Dee Lohan is an American actress. She is also a model, singer, songwriter, director, and producer.
Life-Size (2000), Get a Clue (2002), Freaky Friday (2003), Confessions of a Teenage Drama Queen (2004), Mean Girls (2004), Herbie Fully Loaded (2005), A Prairie Home Companion (2006), Just My Luck (2006), Bobby (2006), Chapter 27 (2007), Georgia Rule (2007), I Know Who Killed Me (2007), Labor Pains (2009).
She is a phenomenal actress and should have won an Oscar.
19
Catherine Zeta- Jones
High Fidelity (2000), Traffic (2000), America's Sweethearts (2001), Chicago (2002), Intolerable Cruelty (2003), The Terminal (2004), Ocean's Twelve (2004), The Legend of Zorro (2005), No Reservations (2007), Death Defying Acts (2007), The Rebound (2009).
20
Drew Barrymore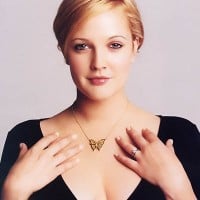 Drew Blythe Barrymore is an American actress, producer, director, author, model and entrepreneur. She is a member of the Barrymore family of actors, and the granddaughter of John Barrymore. She achieved fame as a child actress with her role in E.T. the Extra-Terrestrial.
Skipped Parts (2000), Charlie's Angels (2000), Donnie Darko (2001), Riding in Cars with Boys (2001), Confessions of a Dangerous Mind (2002), Charlie's Angels: Full Throttle (2003), Duplex (2003), 50 First Dates (2004), Fever Pitch (2005), Music and Lyrics (2007), Lucky You (2007), He's Just Not That Into You (2009), Grey Gardens (2009), Whip It (2009).
21
Naomi Watts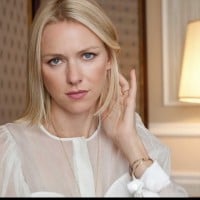 Naomi Ellen Watts is a British actress. She made her screen debut in the Australian drama film For Love Alone and then appeared in the Australian television series Hey Dad..!
Come on! Don't tell me that Angela Jolie and Mila Kunis who are the 2 first actresses on this list are better than Naomi Watts? This is not very convincing. I mean, we're talking about talent in acting! Not in popularity. Lots of actresses above Naomi Watts in this list are too overrated anyway.
22
Halle Berry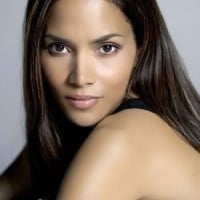 Halle Maria Berry is an American actress. Berry won the 2002 Academy Award for Best Actress for her performance in the romantic drama Monster's Ball. As of 2018, she is the only black woman to have won the award.
Halle is the leader in my opinion but Hilary Swank might be her main competition.
23
Hilary Swank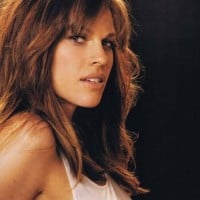 Hilary Ann Swank is an American actress and producer. She has won two Academy Awards for Best Actress and received a star on the Hollywood Walk of Fame in 2007.
24
Jennifer Connelly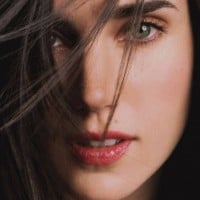 Jennifer Lynn Connelly is an American actress who began her career as a child model. She made her movie acting debut in the 1984 crime film Once Upon a Time in America. Connelly continued modeling and acting, starring in films such as the 1985 horror film Phenomena (her first leading role), the 1986 musical fantasy film Labyrinth (opposite David Bowie) and the 1991 films Career Opportunities and The Rocketeer. She gained critical acclaim for her work in the 1998 science fiction film Dark City and for her portrayal of Marion Silver in the 2000 drama Requiem for a Dream.
Waking the Dead (2000), Requiem for a Dream (2000), Pollock (2000), A Beautiful Mind (2001), Hulk (2003), House of Sand and Fog (2003), Dark Water (2005), Little Children (2006), Blood Diamond (2006), Reservation Road (2007), The Day the Earth Stood Still (2008), Inkheart (2008), He's Just Not That Into You (2009), Creation (2009).
25
Neve Campbell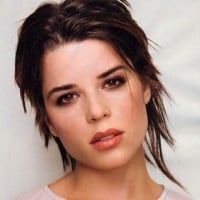 Neve Adrianne Campbell is a Canadian actress. She is best known for her role as Sidney Prescott in the horror film series Scream.
Drowning Mona (2000), Panic (2000), Scream 3 (2000), Investigating Sex (2001), Last Call (2002), Lost Junction (2003), The Company (2003), Blind Horizon (2003), When Will I Be Loved (2004), Churchill: The Hollywood Years (2004), Reefer Madness: The Movie Musical (2005), Relative Strangers (2006), Partition (2007), I Really Hate My Job (2007), Closing the Ring (2007).
PSearch List