Top 10 Best British Actors
The Top Ten
1
Michael Caine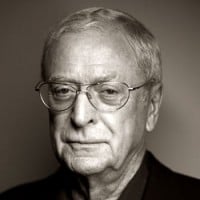 Sir Michael Caine, CBE (born Maurice Joseph Micklewhite, 14 March 1933) is an English actor, producer and author. He has appeared in more than 130 films in a career spanning 70 years and is considered a British film icon. Known for his cockney accent, Caine was born in South London, where during his ...read more.
2
Anthony Hopkins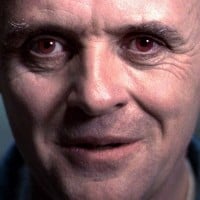 Sir Philip Anthony Hopkins CBE is a Welsh actor, director, and producer. He was born on December 31, 1937 in Margam, Wales. He is known for winning the Academy Award for Best Actor in 1992, and was nominated three additional times. Hopkins has also won three BAFTAs, two Emmys, and the Cecil B. DeMille ...read more.
3
Sean Connery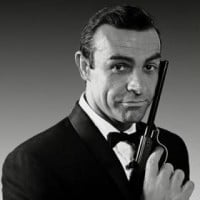 Sir Thomas Sean Connery (August 25, 1930 - October 31, 2020) was a retired Scottish actor and producer who had won an Academy Award, two BAFTA Awards and three Golden Globes. ...read more.
4
Alan Rickman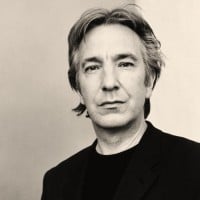 Alan Sidney Patrick Rickman (February 21st 1946 - Janurary 14th 2016) was an English actor and director known for playing a variety of roles on stage and screen, most notably Severus Snape in the Harry Potter series and Hans Gruber in Die Hard. He passed away of pancreatic cancer in 2016
Alan Rickman at 20? Got to be a joke..Should be in the Top 5.. My top 10:
1. Alan Rickman
2. Liam Neeson
3. Daniel Day Lewis
4. Anthony Hopkins
5. Gary Oldman
6. Michael Gambon
7. Christian Bale
8. Rowan Atkinson
9. Daniel Radcliffe
10. Benedict Cumberbatch
And why the hell is Anthony Hopkins not on the list.. He is also great.
Alan Rickman should be no. 1
I miss you, Alan.
Alan the best
5
Ian McKellen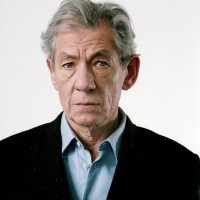 Sir Ian Murray McKellen is an English actor. He is the recipient of six Laurence Olivier Awards, a Tony Award, a Golden Globe Award, a Screen Actors Guild Award, a BIF Award, two Saturn Awards, four Drama Desk Awards and two Critics' Choice Awards.
6
Laurence Olivier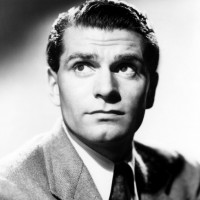 Laurence Kerr Olivier, Baron Olivier was an English actor who, along with his contemporaries Ralph Richardson and John Gielgud, dominated the British stage of the mid-20th century. ...read more.
7
Benedict Cumberbatch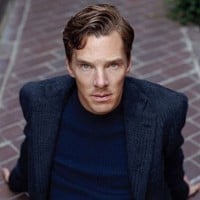 Benedict Timothy Carlton Cumberbatch is an English actor and film producer who has performed in film, television, theatre and radio.
He puts so much emotion in his performance I can feel a connection between myself and the character. He can literally play any role (from an apparently apathetic detective with a really complicated personality to fecking Patrick Melrose, which let's remember it's super hard to play as he struggles with alcohol and drug addiction).
I knew years ago that this man, Benedict Cumberbatch would be great. And he is! Great Actor, intelligent, compassionate. And let's not forget, he does the best imitations around!
I'm sorry, why isn't Benedict first? He can play ANY character! He played Sherlock, Alan (from the Imitation Game) and Khan from Star Trek. He is probably the best actor ever
His portrayal of Sherlock Holmes in BBC's 'Sherlock' and Alan Turing in 'The Imitation Game' proves that he is the best!
8
Tom Hiddleston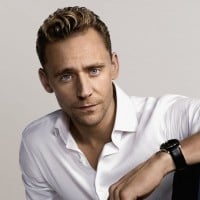 Thomas William Hiddleston is an English actor. He is best known for his role as Loki in the Marvel Cinematic Universe, appearing in Thor, The Avengers, and Thor: The Dark World.
His performances, not just Loki, but all of them, were filled with emotion and passion, and he's just perfect!
All of the roles he plays are filled with passion and emotion, and he's perfect!
9
Hugh Laurie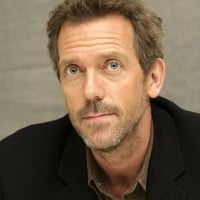 James Hugh Calum Laurie, is an English actor, writer, director, musician, singer, comedian, and author.
Hough Laurie is really one of the best actors alive and he so deserves the first spot
10
Alec Guinness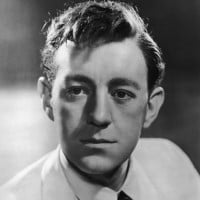 Sir Alec Guinness was an English actor. After an early career on the stage, he was featured in several of the Ealing Comedies, including The Ladykillers and Kind Hearts and Coronets in which he played eight different characters.
The Contenders
11
Colin Firth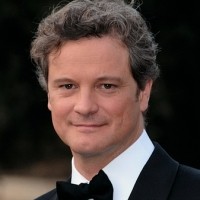 Colin Andrew Firth is an English actor. Firth's films have grossed more than $3 billion from 42 releases worldwide.
Hugh Laurie doenst even BEGIN to compare to COLIN. he is the master! A sensitive genius who deserves recognition!
Love this guy. He can play any part!
12
Christian Bale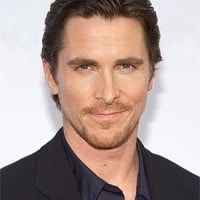 Christian Charles Philip Bale (born 30 January 1974) is an English actor. Known for his versatility and physical transformations for his roles, he has been a leading man in films of several genres. He has received various accolades, including an Academy Award and two Golden Globe Awards. Forbes magazine ...read more.
One of the versatile actors of all time. His potrayal in many biopic films and that is why make him great actor.
He is cool and a great actor.
The Best british actor
Why he is so low.
13
Tom Holland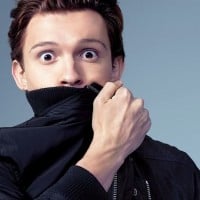 Thomas Stanley "Tom" Holland is an English actor and dancer. Holland is known for playing Spider-Man in the Marvel Cinematic Universe and starring in the 2012 film The Impossible. He started his career in 2008 when he played the lead role named Billy Elliot in Billy Elliot The Musical on Broadway in the Victoria Palace Theater, London, England.
Tom Holland is a 21 year old British actor who started off his show-biz career in the musical "Billy Elliot". He is known for his roles in "The Impossible", "Heart of the Sea", "How I Live Now", and most recently, his role as Spiderman/Peter Parker in Spiderman: Homecoming. I think he was awesome in Spiderman:Homecoming. Can't wait for Infinity War!
My sister loves it
14
Daniel Radcliffe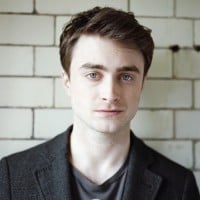 Daniel Jacob Radcliffe is an English actor who rose to prominence as the title character in the Harry Potter film series.
15
Gary Oldman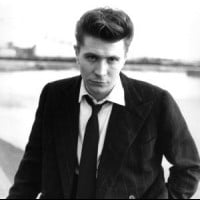 Gary Leonard Oldman is an English actor, filmmaker, musician, and author. Renowned for his "big" acting style, Oldman is one of the most celebrated thespians of his generation, with a diverse career encompassing theatre, film, and television. He has received a Golden Globe award and an Academy Award: best leading actor as Winston Churchill in the historical war drama Darkest Hour.
He's 13?! sid and nancy, tdk trilogy, darkest hour, harry potter series, DRACULA, shen in kung fu panda 2? he's clearly the best! love sid and nancy by the way total sid vicious fan
Gary Oldman is without a single doubt the greatest British actor of all time
16
Rowan Atkinson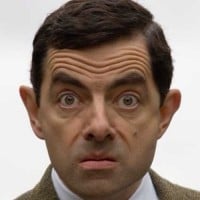 Rowan Sebastian Atkinson, is an English actor, comedian, and screenwriter best known for his work on the sitcoms Blackadder and Mr. Bean.
Hilarious! Best known for Mr Bean and Johnny English!
Mr Bean. Voiced him in the cartoon and played him in the sitcom. enough said.
Mr Bean? Blackadder?... Come on how is he not number 1?
17
Liam Neeson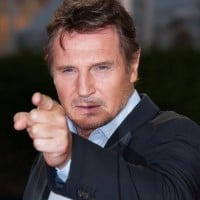 Liam John Neeson, OBE is an actor from Northern Ireland. In 1976, he joined the Lyric Players' Theatre in Belfast for two years. He then acted in the Arthurian film, Excalibur.
He has a particular set of skills!
18
Hugh Grant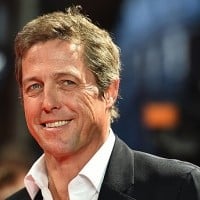 Hugh Grant should have got higher!
19
Idris Elba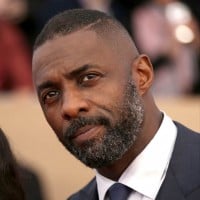 Idrissa Akuna "Idris" Elba OBE is an English actor, producer, musician and DJ known for playing drug trafficker Stringer Bell on the HBO series The Wire, DCI John Luther on the BBC One series Luther and Nelson Mandela in the biographical film Mandela: Long Walk to Freedom.
Idris should be top 5, most def.
20
Martin Freeman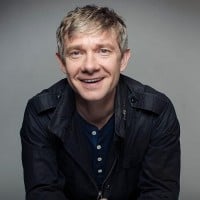 Martin John Christopher Freeman is an English actor, who became known for portraying Tim Canterbury in the original UK version of sitcom mockumentary The Office, Dr. John Watson in the British crime drama Sherlock, Bilbo Baggins in Peter Jackson's The Hobbit film trilogy, and Lester Nygaard in the dark ...read more.
21
David Tennant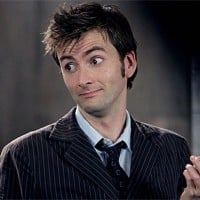 David Tennant is a Scottish actor known for his roles as the Tenth Doctor in the British television series Doctor Who, Alec Hardy in Broadchurch, Giacomo Casanova in the TV serial Casanova, Kilgrave in Jessica Jones, and Barty Crouch, Jr. in the Harry Potter movie series.
Entertaining man. I really liked him as the Doctor and Kilgrave. He should at least be in the top five!
22
Tim Roth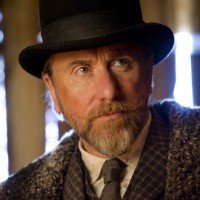 FINALLY! Tim Roth is such a brilliant actor, can play the good guy or despicable bad guy... With an aray of accents, he should be in the top 3 of ANY best British actors...
23
Tom Hardy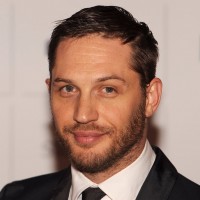 Edward Thomas Hardy, CBE is an English actor and film producer. Originally a model, Hardy made his film debut in Ridley Scott's Black Hawk Down.
Actually He is the Only one to act as natural as he is in real life. He should be number 1!
24
Jason Statham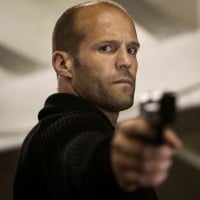 Jason Statham is an English actor. He is known for his roles in the Guy Ritchie crime films Lock, Stock and Two Smoking Barrels, Snatch, and Revolver.
25
Jude Law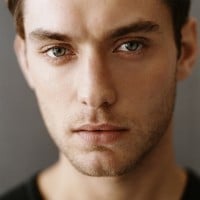 David Jude Heyworth Law (born 29 December 1972), is an English actor. He has received nominations for two Academy Awards, two Screen Actors Guild Awards, three Golden Globe Awards and two British Academy Awards, winning one. In 2007, he received an Honorary César and was named a knight of the Order ...read more.
PSearch List