Best Silent Movie Actresses
The Top Ten
1
Asta Nielsen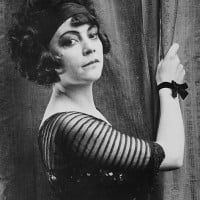 2
Mary Pickford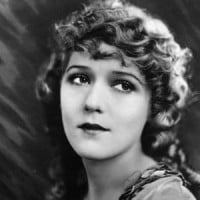 Gladys Louise Smith (April 8, 1892 – May 29, 1979), known professionally as Mary Pickford, was a Canadian-American film actress, writer, director, and producer. She was a multifaceted pioneer of early cinema, a talented performer, a creative producer and a savvy businesswoman who helped shape the ...read more.
3
Theda Bara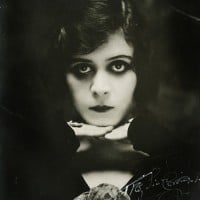 Theda Bara, born Theodosia Burr Goodman (July 29, 1885 – April 7, 1955) was an American silent film and stage actress. Bara was one of the most popular actresses of the silent era, and one of cinema's earliest sex symbols. Her femme fatale roles earned her the nickname The Vamp (short for vampire), ...read more.
4
Greta Garbo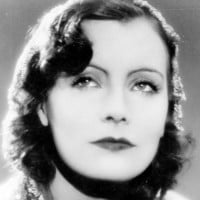 Greta Garbo, born Greta Lovisa Gustafsson (18 September 1905 – 15 April 1990), was a Swedish-born American film actress during the 1920s and 1930s. ...read more.
5
Lillian Gish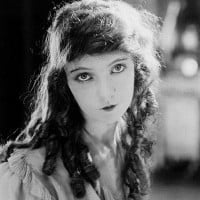 Lillian Diana Gish (October 14, 1893 – February 27, 1993) was an American actress of the screen and stage, as well as a director and writer whose film acting career spanned 75 years, from 1912 in silent film shorts to 1987. Gish was called the First Lady of American Cinema, and she is credited with ...read more.
6
Clara Bow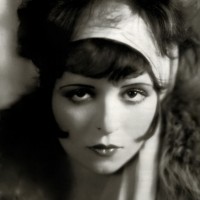 Clara Gordon Bow (July 29, 1905 – September 27, 1965) was an American actress who rose to stardom in silent film during the 1920s and successfully made the transition to "talkies" after 1927. Her appearance as a plucky shopgirl in the film It brought her global fame and the nickname "The It Girl". ...read more.
7
Marion Davies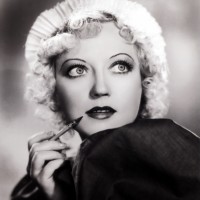 Marion Davies, born Marion Cecilia Douras (January 3, 1897 – September 22, 1961) was an American film actress, producer, screenwriter, and philanthropist. ...read more.
8
Billie Dove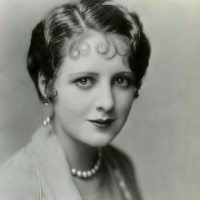 Billie Dove, born Bertha Bohny (May 14, 1903 – December 31, 1997) was an American actress. Dubbed "The American Beauty" after appearing in the movie of the same title (1927), she was one of the most popular actresses of the 1920s, appearing in Douglas Fairbanks' smash hit Technicolor film The Black ...read more.
9
Joan Crawford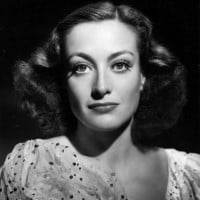 Joan Crawford, born Lucille Fay LeSueur (March 23, c. 1904 – May 10, 1977) was an American film and television actress who began her career as a dancer and stage showgirl. The American Film Institute ranked Crawford 10th on their list of the greatest female stars of Classic Hollywood Cinema .
10
Sarah Bernhardt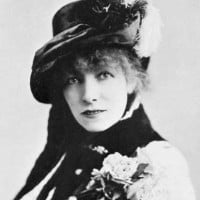 The Contenders
11
Pola Negri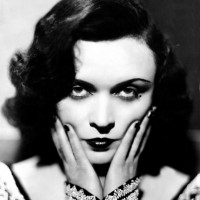 Pola Negri, born Apolonia Chalupec (3 January 1897 – 1 August 1987) was a Polish stage and film actress who achieved worldwide fame during the silent and golden eras of Hollywood and European film for her tragedienne and femme fatale roles.
12 Dorothy Gish
13
Marlene Dietrich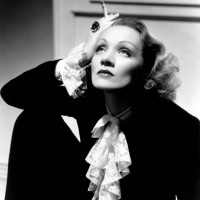 Marie Magdalene "Marlene" Dietrich (27 December 1901 – 6 May 1992) was a German actress and singer who held both German and American citizenship. This internationally famed actress cum singer was a frontline performer with an amazing long career in the show business. One of the highest paid actresses ...read more.
14
Louise Brooks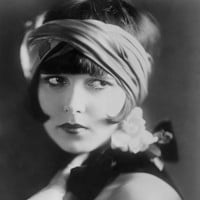 Louise Brooks, born Mary Louise Brooks (November 14, 1906 – August 8, 1985), was an American film actress and dancer noted as an iconic symbol of the flapper, and for popularizing the bobbed haircut. ...read more.
15
Anna May Wong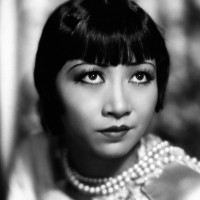 Anna May Wong, born Wong Liu Tsong (January 3, 1905 – February 3, 1961) was an American actress. She is considered to be the first Chinese American movie star, and also the first Asian American actress to gain international recognition. Her long and varied career spanned silent film, sound film, television, ...read more.
16
Norma Shearer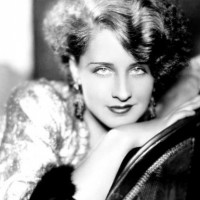 17
Dolores del Río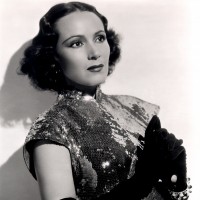 Dolores del Río, born María de los Dolores Asúnsolo López-Negrete (August 3, 1904 – April 11, 1983), was a Mexican actress. She was the first major female Latin cross-over star in Hollywood, with an outstanding career in American films in the 1920s and 1930s. She was also considered one of the ...read more.
18
Josephine Baker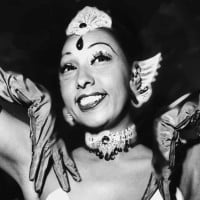 BAdd New Item