Top 10 Korean Female Idols You Most Want to Be Your Wife
The Top Ten
1
Victoria - f(x)
Natural beauty. Her looks are mature and striking, strong facial features. Good work ethics. Hard worker. Talented and skilled dancer. Nice personality. A good example of a successful self-made woman. Can cook. Can manage. Good wife material. Smart. Don't afraid of challenges. As a man, I wish I had a wife like her.
She is very cute and gorgeous with big, wide eyes. Not only is she attractive but she is also stylish, flexible and talented. I wish she would always come the first among the female idols.
Vic is super-flexible and also so cute. Her best attraction is her eyes. She is the best ever!
I really love victoria..
she really cute. Kind, and hardworking.
I wish I have a wife like victoria.
2
Park Shin Hye
She is so lovely and cheerful. She's an "almost perfect woman" you would want to marry and kiss every morning you wake up. A girl with great personality, happy-to-be-with. Very beautiful and sexy. A rare fabulous woman. You can't resist her unique charm. She oozes a goddess beauty inside out.
Park shin hye is the best female actor in seoul, oh not again, in the world? Maybe
I always love her so much I always said with my friends that park shin hye is my sibling/onnie haha okey that's right. Everyone want to be her sibling
Just imagine when she is going to be someone's wife, with loving, caring and cooking for her husband and kids. Oh! How heaven gonna be for that man?
She's very talented, I like her acting skill..
3
Dara - 2ne1
She's a wife material. It's not just because she's beaitiful but I think it's her kind heart radiates in her physical being. Another factor is her being close to her brother. It's one of the signs that she could give more to her soon to be other half. It also seems to me that she has a stable disposition in life, thus her stable affection towards someone dear to her.
Dara is such a young and free spirit I feel like you would never be bored with her. But at the same time she isn't scandalous or too crazy. She's really down to earth and cute and derpy. I think she would be a great significant other and soul mate
She's beautiful not only on the outward appearance, but on the inside too. She has a very kind heart. She is very humble and she always shows her love and appreciation especially to her fans. I love her dearly.
She's so cute and adorable.
She gets bashed for not being able to sing but she tries her best and doesn't let anyone bring her down.
She's also very sweet and pretty.
4
Sulli - f(x)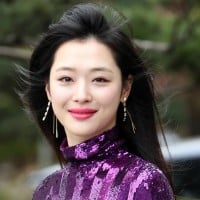 I'm not an avid fan of her before but after watching "to the beautiful you" I fell in love with her she has amazing eyes and dolly lips one of the qualities of a DREAM GIRL... Love her much
So beautiful and kind-hearted at all times..
Have a perfect face...sulli should be in top 1
She is so cute
5
TaeYeon - SNSD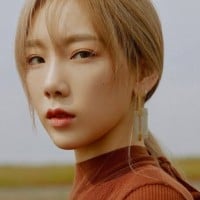 Taeyeon is one of my favourite member of SNSD. Even though she not my favourite member in SNSD, I would definitely want her to be my wife. I like a girl who is cute, funny, dorky and of course pretty. She have all those good quality. I be the luckiest man in the world if I have her.
I love kim taeyeon the most! She is so cute, funny yet mature enough! Snsd always the best! Taeyeon is the prettiest girl ever!
She is my favourite member in snsd... Her voice is so amazing that sometimes can make me cry... Taeyeon is so cute especially when she makes aegyo...
If I boy I'm also want her be my wife. who don't want a girl who cute, pretty, can sing *she will sing for me when I'm slepp* and she also can cook *just watch WGT
6
YoonA - SNSD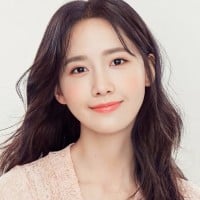 Im Yoon-ah is a South Korean singer and actress. She is a member of South Korean girl group Girls' Generation and has participated in various television dramas such as You Are My Destiny, Cinderella Man, Love Rain, Prime Minister and I, and God of War, Zhao Yun.
Yoona is so gorgeous. Her face is the exact copy of a fashion magazine model. Definitely deserves to be the face of girl's generation!
A drop-dead gorgeous lady coming from heaven, I am longing for your upcoming drama Yoona, stay pretty and mesmerizing!
Yoona is really beautiful. I'm addicted on her. She is the only one Korean actress who melt my heart.
Yoona is a beautiful woman. She is caring, nice, she can cook and she also can be responsible... she is a perfect wife
7
Krystal - f(x)
She is cute in her own way and no need to show ageyo or anything. She has more prettier face than Yoona because Yoona often how foolish ageyo for attracting others. Also Krystal has abs. She is both Beautiful and Cute. She is hot too. Come on. She deserves 1st place.
So kind and beautiful!
8
Seohyun - SNSD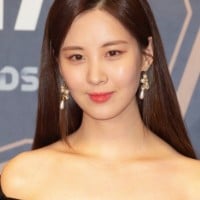 She is a kind of girl that you will be proud of to bring home and introduce to your family. She's so pure and honest. She's beautiful inside and out. She knows how to care of herself and to others. With these qualities, I'm 100% sure that she will be a perfect wife. And I hope she would find a perfect man for her.
If I were a man, I would choose Seohyun as my wife with her beautiful face and well-disciplined manners. I am sure that she will be a perfect wife.
Good women and good behaviour.
Yes she like an angel
9
Yuri - SNSD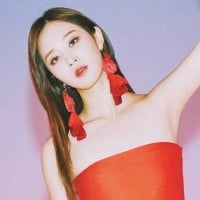 Kwon Yu-ri, better known by the mononym Yuri, is a South Korean singer and actress. She debuted as a member of girl group Girls' Generation in August 2007.
She is as beautiful and attractive as victoria song.
Yuri is a caring person and loveable!
She's beautiful, isn't it?
Yuri is the best.
10
Tiffany - SNSD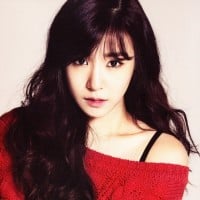 Stephanie Young Hwang, known professionally as Tiffany, Tiffany Hwang or Tiffany Young, is an American singer.
She should be ranked first... And she's not a female idol I want to be my wife. She's already my wife :P and will be.. Eternally. No one can snatch her away from me. Mine, endlessly, eternally, forever. I love her.
The Contenders
11
Amber - f(x)
Amber is just really cool and pretty and she's American so that makes it cooler and she is so funny and yeah...
12
Luna - f(x)
Luna is hardworking and genuine it's really amazing. It's been heartbreaking for me to cheer for her when no one else does. I can't believe how little popularity she has in comparison to the members of f(x). She's was recruited as a dancer and has no vocal talent whatsoever but through hard work and dedication she became one of the best vocalists in the industry. She's sweet and selfless and she always gives her 100%. She might not have as many fans as the rest of her members but she still treats us like her family and she is just the most optimistic thing in the whole world. She's kind just to be kind. No strings attacked. No ulterior motive. A significant other will help you improve yourself and let you help to improve them. They will love you for your best aspects and worst flaws. They will smile for you when you're crying and Luna is always a ray of sunshine. How could anyone not want to be with her forever? I hope more people will notice and appreciate her because she is an angel ...more
Luna is inspirational. She will always cheer a person on. What a wonderful trait in a spouse. When the going gets tough, Luna has proven that she will fight back in her own way to make it. She
She's amazing. She'd be a spouse who'd be great in her marriage because she's reliable, dependable and trustworthy. She's also caring, compassionate and kind.
Luna is a smiling sunflower! She would make everyday a great one!
13
IU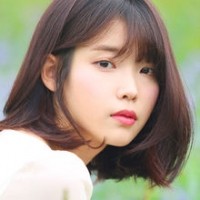 Lee Ji-eun, also known by her stage name IU, is a South Korean singer-songwriter, record producer and actress.
She have many charms, she can be very cute, also beautiful, or sometimes she can be a hot lady, and she is caring.
14
Suzy - Miss A
She is one of the Miss Korea people. She is just gorgeous!
The most pretties idol. The others are plastic accept for dara and sulli
She makes me smile and she has a great personality.
So cute and innocent...
15
Sooyoung - SNSD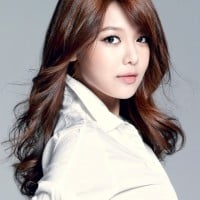 Choi Soo-young (born February 10, 1990), better known by the mononym Sooyoung, is a South Korean singer and actress. She was a part of the short-lived Korean-Japanese singing duo, Route θ, during 2002 in Japan. After returning to South Korea in 2004, Sooyoung eventually became a member of girl group Girls' Generation in 2007. The group went on to be one of the best-selling artists in South Korea and one of South Korea's most popular girl groups worldwide. Apart from her group's activities, Sooyoung has also starred in various television dramas such as The 3rd Hospital (2012), Dating Agency: Cyrano (2013), My Spring Days (2014) and 38 Revenue Collection Unit (2016).
She's the hottie. Bis super body and beautiful face makes her very charming. And yes she get a beautiful seductive smile, which can kill many one.
16
Jessica Jung - SNSD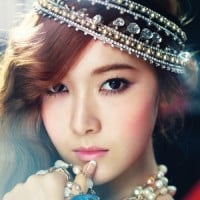 Jessica Sooyoun Jung was born on April 18, 1989. Known professionally as Jessica, she is an American singer, actress, and businesswoman currently based in South Korea. She is a former member of South Korean girl group Girls' Generation. In 2014, she established her apparel fashion brand, Blanc & Eclare. ...read more.
She's my number 1
17 Bom - 2ne1
18
Sunny - SNSD
She's got the perfect combination of aloofness, cuteness, downright sexineess and she's contolls it all effortlessly. She can dance sing shes got an especially nice body. Her bandmates say so too as she often walks around her room and/o apartment naked.. She's hilarious understanding down to earth caring smart charming and all around downright wonderful.
Does perfection exist? Yes it is names Sunny
19 Park Ji-yeon - T-ara
20 Sunye - Wonder Girls
21
Son Chaeyoung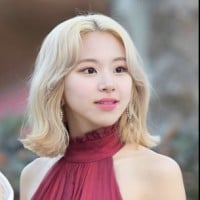 22 Yubin - Wonder Girls
23 Sohee - Wonder Girls
24 Hyoyeon - SNSD
25 Park Min Young
PSearch List