Nations Most Likely to Win Miss Universe 2013
Who do you think will get the crown of Miss Universe 2013? Put your entries in... Good Luck!
The Top Ten
1
Philippines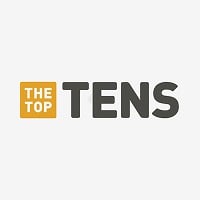 The Philippines was established in March 16, 1521 and named in honor of a Spanish King whose name is King Philip of Spain II. It is located at Asia, specifically at Southeast Asia. The capital is Manila. 89% of the people there currently are native, while 11% of people there are foreigners.
I think Ms. Philippines will be the next MS. UNIVERSE FOR 2013 for many reason:
First has an exotic, unique beauty
Second no other nationality but a pure filipina
Third gorgeous, intelligent and congenial.
Fourth has the capability to be a role model to others especially her fellow human being.. A charitable woman, sensitive and has a moral and spiritual values and virtues.
Lastly, Ms. Philippines has an attitude that shows how true Filipina is. And besides only Filipina woman can speak fluently in english and also they don't have interpreter, as what I have said earlier that Filipina woman is intellegent. That's the characteristics that the Judges would choose.. "To God be the Glory" go ms Philippines take home the crown I hope it will be..
Because our candidate is very intelligent and beautiful, I think we are already the Miss Universe last year but still the judges are discriminating asian women to win the title. Hopefully this year they will give the crown to Miss Philippines because she deserve to be the queen of the universe in all aspects and that is undebateable.
Sure winner for Ms. Philippines if there will be no discriminating again like what happen last year. Around the world was so excited, vote and knew that ms philippines was really the miss universe 2012. The answer was straight to the point, the way she walk, the swinsuit competion and the long gown competition, ms philippines was all over stand out last year. The question why did it happen that miss usa was chosen? I don't know why? Haha but anyway the only thing that you become the best, you have and must to beat the very best
The Philippines is the Pearl of the World where you would find the most incredible tourist destinations and the most hospitable people not to forget the most beautiful women in the world. If only Miss Philippines World 1973 was not robbed due to discrimination and inequality, the Philippines could have the most number of winners in beauty pageants. After that injustice, the most beautiful Filipinas didn't bother to join the national pageants and therefore gave the way for other countries to win. And again, the Miss Universe Crown was robbed again... By the host country --- the very reason why they won the most. ;-)
2
Thailand
I really like miss Thailand she will have very strong competition from several other asian beauty's from that part of the world like Miss Indonesia, And Miss Philippines, All three country's have selected very strong contestants For Miss Universe. Miss Thailand is just so lovely and unique and Pretty. Anything could happen most likely only one Asian girl will make it to the top 5 as of now all three are running neck to neck. Best Luck to Miss Thailand
Extraordinary beauties shine the pageant world because Thai beauty queens & pageant kings are truly standout people with natural and original beauty!
She is so beautiful with natural look.
She's gonna win MU this year
3
Venezuela
Except she's probably gonna be skin and bones because they're starving their peopel there.
Venezuela Every year sends to the miss university pageant some of the best contestants in Latin America and again this year this entry is no exception. She is Very beautifully and Miss venezuela has one of the best cat walks in the competition that will be hard to beat and that Latina personality that is so attractive and alluring she differently will be in the top15 Good luck to Miss Venezuela
Venezuela has already over 5 miss universe crowns and they usually make it in the top 5
Love Miss Venezuela! Should be the winner
4
United States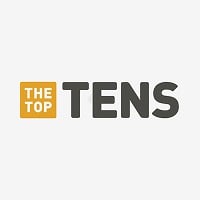 The United States of America, or the U.S.A. for short, is a federal republic composed of 50 states, 48 of them are contiguous states. There are two other states, Alaska and Hawaii, which are north and south of the contiguous states, respectively. The United States declared its independence from the ...read more.
Miss USA has been miss universe more then any other country in the world. Venezuela comes in second and is the only country to win two years in a row. American girls are very beautiful, glamorous, and classy, and great body's and. Great teeth and hair and very into athletic activity. But most important they have wonderfully personalities and very out going. That is really important if you want to win and outshine the other contestants. Students from many nations come to American university's because they are some of the best in the world. The current Miss USA 2013 works in finance and is very smart and up to date on world and current affairs. To win Miss Universe it is just not a pretty face or body but the way you carry yourself and have the complete package and Miss USA has it all.
I really believe that miss USA will be in the top 5 and has a good chance to win back to back for the United States. I really love this girl. She is a natural beauty and very humble and sweet and kind and great personality Compared to a lot of the contestants who are a little immature and arrogate. She is a great competitor and she has the one of the best body so am very convenient She will place and proud she will represent my country. I urge her to pick a knock out dress and keep it secret until she walks on stage and get some help in her selection from the top designers in the USA and thru out the world. Hope she takes her time picking out the right gown and get opinions from different fashion designers. She looks fabulous in white, blue, or silver, She should pass on red and green good luck to her.
Today's reigning Ms. Philippines will win the Miss Universe contest, I guess. She epitomizes the genuine essence of a woman -- regal in appearance and congenial in manners and behavior. Watch out for her clever answer. Moreover, she seems to be very affable, not a distant star from our galaxy, but a queen among ordinary people. My 100% approbation!
Miss USA is so incredible Beautiful her face and great body and she knows how to work it. The bikini part of the competition she will be one of the best since she has such a fabulous toned body so I think she will receive very high scores so she can go on to Top ten. Depending on her overall proformance in evening wear and her stage presentation which will be important factor. She was excellent in the miss USA pageant and her over all performance won her the USA crown. Do not count her out she is a winner if she makes to the top 5 her answer to the questions will be very important She is very Articulate and smart and there is a possablity she could win again for the United States
5
Ecuador
Miss Ecuador I really like her and she is very gorgeous and has incredible Eyes that memorize U. She is a looker for sure. And it is hard To forget her. She will be in the top 16 and possible go all the way to top10 and could take it to top 5. Depending on her grown choice And stage presence.. Miss Ecuador has an awesome body to match. Watch out for her Good luck to Miss Ecuador
Definely, Miss Ecuador is gorgeous. She has a nice figure and her facial is not easy to forget. She has stunning beauty.
6
India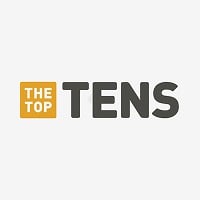 India, officially the Republic of India, is a country in South Asia. It is the seventh-largest country by area, the second-most populous country (with over 1.2 billion people), and the most populous democracy in the world. Its capital is New Delhi. Some other major cities are Mumbai, Chennai, and Ahemdabad. ...read more.
Well india indeed has one of the most beautiful, exotic women in the world and the fact that india has also never required an interpretor as well. It has the most diverse culture in the world and the contestants not only represent the country but the many cultures and races that are present in the country and this year's contestant is no exception.
Her simple outlook makes her stunning and her intelligence rounds up to a perfect 100%.
History repeats itself and its time for India to win because we got and send beauty with brains
Ya india must win it she is so perfects and has all package
7
Canada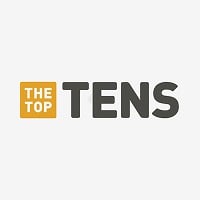 Canada is a country in North America that is next to the United States, and it's the 2nd largest country in the world by area (size is 9.985 million km²). This country has 10 provinces, and 3 territories. Canada became a dominion on July 1, 1867. Its 10 provinces are: Ontario, British Columbia, Quebec, ...read more.
She is really beautiful and Stunning another Filipina in the competition
She is pretty because she has filipina blood
8
Mexico
Miss Mexico is a very beautifully girl and Takes really good photos and has that Latina knock out attitude and looks that's so attractive. Every picture I have seen of her she is just gorgeous and hot. She has very classy taste in her choice of outfits also. Mexico has sent a very strong candidate this year 2013 and I expect her to do very well and I think she will be in the top 10 if she does well with her over all performance.. This girl is one of the better contestants Mexico has sent to Miss Universe. The competition will be very difficult this year since there are so many really outstanding girls. Its hard to predict how they will place but Miss Mexico deserves to be a finalist for sure. Best of luck to Miss Mexico
She is stunning and flawless
My favorite at all
Very beautiful, have nice genuine mexican looks smart confident.has the all package to be miss universe 2013 and mexico does really truly deserved nice place.hope they don't discriminate and do the usual. Thing they do.always placing the ones of the country wich means usa Puerto Rico y Venezuela.common. There's a bounch of georgeous girls in the all planet and always placing this 3 countries and doesn't make sense that all
9
Czech Republic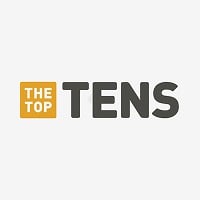 Czechia, officially the Czech Republic, is a nation state in Central Europe bordered by Germany to the west, Austria to the south, Slovakia to the east and Poland to the northeast.
10
Costa Rica
She is stunning. As good as Johanna Solano. It will be a steal.if Costa rica doesn't win this year.
She is wondefull. I'm will be steal if she don't Winns Miss Universe tus year.
Black people cannot compete with the phillippines also I boted for the phillippines
The Contenders
11
Poland
Miss Poland has really one of the best faces in the completion very photogenic and a sweet girl &charm.
And as of right now she is the leading contender to win Miss Universe 2013 and also she is from Central Europe which will help her a lot especially since Miss Universe will be in Moscow Russia.. I would not say her body is better than some of the other contestants and she needs to improve with her catwalk but there is no doubt that she will be in the top 5

Best luck to Miss Poland
Miss Poland is really sophisticated & beautiful in every angles. She will win.

Best Regards from Malaysia. Good luck to you Miss Poland.
She has an amazing personality, she is warm, kind and always has a smile on her face
The girl to watch one of the best faces. But needs work on her walk to win
12
France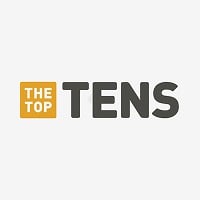 France, officially the French Republic, is a sovereign state comprising territory in western Europe and several overseas regions and territories. The European part of France, called metropolitan France, extends from the Mediterranean Sea to the English Channel and the North Sea, and from the Rhine to ...read more.
I just really love France she is one of my top favorites.She has a great look and Awesome appeal plus she comes across as very sweet and humble.but if she does make to the top 5 she will have tough competition from Miss USA and from the other contestants who make it to the top 5 I would be happy if France Wins.
Really a good pick for France. A very exotic look that's fresh and a beautiful face and body and she has a good catwalk. She wiil be in the top ten for sure and very good possibility to place in the top 5. France is sending very strong candidates like last year she was outstanding.
She is STUNNING, UNIQUE and different to others contestants! Her EYES and Style can surprise the UNIVERSE!
It would be nice to have Miss France win or place in the top 5. She has a very unique cat walk and an overall First class look. Her face and toned body This outrageous, stunning, South Pacfic, girl could make it all the way thru the competition iand win it all for France. Go for it Miss France
13
Myanmar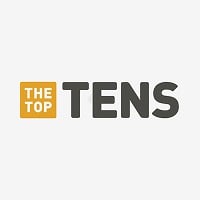 Myanmar (formerly Burma) is a Southeast Asian nation of more than 100 ethnic groups, bordering India, Bangladesh, China, Laos and Thailand. Yangon (formerly Rangoon), the country's largest city, is home to bustling markets, numerous parks and lakes, and the towering, gilded Shwedagon Pagoda, which contains ...read more.
Miss Myanmar is so beautiful. Moe Set Wine (born in Yangon on May 20, 1988) is a Myanmar beauty pageant titleholder who won Miss Universe Myanmar title in 2013. She will represent Myanmar in Miss Universe 2013 in Moscow, Russia. Wine will be the first lady from Myanmar to represent the country in Miss Universe since 1961.She will represent Myanmar under its new name, the last one representing the country represented under its earlier name Burma.
Moe Set Wine is a very pretty girl.She has a honesty life and attractive face.I admire as she is a Myanmar nationality.I think she is the most shiny girl among others.
"Miss Myanmar is very sweet, even though she does not have much pageant experience. She is projecting her best of knowledge. Her skin is more like glowing and very healthy. She has very good personality and respect everyone as equal."
She is pretty and her face is just not like others. I belive that she will be in top 10...fighting! Miss Myanmar
14
Puerto Rico
Wow, This woman is really beautiful. Although I do have a few favorite but something about her Angelina Jolie look has me wanting to see her win the crown. Good Luck Miss. Puerto Rico.
All the candidates for Miss Universe 2013 are amazingly beautiful, but there is something about Miss Puerto Rico. Monic Perez is beautiful, intelligent. Her presence demands attention. She fluent in English & Spanish. She has worked with many causes over the years. She is a nurse, which shows her compassion and dedication. I can keep going on and on with Monic.
Beauty class and brains
Miss Puerto Rico will get this year the crown
15
Nicaragua
Miss Nicaragua has a lot of experience, she's fluent in english, spanish and french. Her runways are perfect! She's an intelligent, sweet, strong woman. She has that spark that no other woman has, she might give a surprise in miss universe.
Most elegant talented and beautiful
She has the best body! Love her runways
16
Indonesia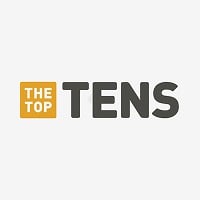 Indonesia, officially the Republic of Indonesia, is a country in Southeast Asia. Ruled by the Dutch for over 300 years and Japan for 3 years and 6 months, the country gained independence in 1945, or exactly in 17th August 1945. Jakarta is the capital city, located in the island of Java. Major languages ...read more.
Miss indonesia is beautiful, gorgeous, friendly, cleaver, and proper women. If someone women want to be miss universe must have special thing like miss indonesia. So, miss indonesia must be win the competition. Miss indonesia not only gorgeous and cleaver but she is a super model and had won asian and international model competition.
Indonesian beauty queens and pageant kings are never imitated when it comes to natural & original beauty. Indonesia rules!
I like miss indonesia good luck for you n wish you all the best
The most gorgeous girl!
17
Bolivia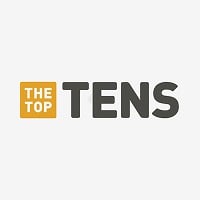 Bolivia, officially known as the Plurinational State of Bolivia, is located in western-central South America.
One of the top most beautifully face for miss universe. Miss Bolivia has a awesome body to match. Her photos are fantastic and she for sure will place in the top 10. But there are a lot of other competition from other country's from South America that could place in top 10 maybe top5 also. She is hard to beat but it could come down to how she performs and especially her cat walk. Keep an eye on this girl. Good luck to Miss Bolivia
Oh! She is beautiful! Love so much!
18
Italy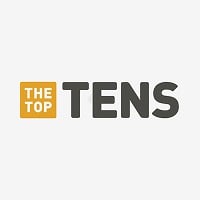 Italy, in italian Repubblica Italiana, is a unitary parliamentary republic in Europe. ...read more.
I must say, not since Roberta Capua has Italy crowned a more stunning contender. For Italy's reputation of beautiful woman its amazing that Italy has never won a major grand slam pageant - Ever! I think this year is the best chance in a decade. Miss USA though is gonna be a tough one beat. She makes Olivia Culpo (granted she's arrogant, but still my fave in 2012 seem almost pedestrian. Miss Italy was also supermodel of the world a few years ago. Don't underestimate her
Miss Italy is a stunning and very beautifully.She could be in the top 15.But I agree with the other comment on Miss Italy and Miss USA will be hard to beat.best to Italy Ciao
19
Dominican Republic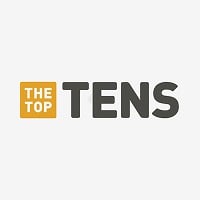 The Dominican Republic is a sovereign state occupying the Eastern two thirds of the island of Hispaniola, in the Greater Antilles archipelago in the Caribbean region.
She is the most natural and talented girl I have ever seen in my entire life and her intelligence and natural beauty will be noticeable at the miss universe pageant this fall and cannot say enough about how beautiful this girl is because it would take me forever I can only say that this girl has what its needed to win the miss universe 2013.
Miss Dominican Republic is eloquent and has a natural beauty. She brings a refreshing smile to the crowd. No plastic surgery required for her.
She is natural and smart, and represent the real color of Dominican Republic
She is absolutely beautiful, smart and talented. She deserves to win!
20
Sweden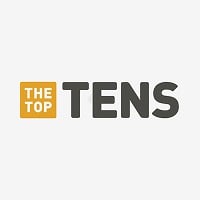 Sweden, officially the Kingdom of Sweden, is a Scandinavian country in Northern Europe. ...read more.
Sweden is known for their beautiful women and Miss Sweden really proves that.
She is the only true runway model of the miss universe 2013 competition. Most liekly to enter the top15!
Alexandra is no new in pageants. In fact she's the current title holder of Beauty of the World held on May 2013 in Kazakhstan. Besides, she's also in the glamor world which means she can use the beauty pageants and modelling knowhow in Miss Univesr 2013.
21
Colombia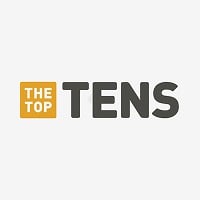 Colombia, officially the Republic of Colombia, is a country situated in the northwest of South America, bordered to the northwest by Panama; to the east by Venezuela and Brazil; to the south by Ecuador and Peru; and it shares maritime limits with Costa Rica, Nicaragua, Honduras, Jamaica, Dominican Republic ...read more.
This year Miss Colombia is very prepared and well rounded. Not only beautiful but expresses herself extremely well and with grace. She also walks with confidence on the runway which is always important. You can tell she's worked very hard in toning her body for the competion, it's one of the best ones this year. I expect her to be in the top 5 this year. Best of luck to Colombia!
She is Very beautifully and elegant, Miss Colombia has one of the best body in the competition.
Good luck to Miss Colombia
22
Croatia
What a beautifully girl she has a a great face and really toned body. Also she has many different looks and she takes one of the best photos and her look is very unique and confident and very young and fresh. I expect her she will place in the top 5 and remember she is one of the best contestant from Europe she will have a big advantage since Miss Universe 2013 will be crowned in Russia Downside she does not have a lot of experience on stage Good luck to Miss Croatia
23
Israel
Miss Israel is very sweet and a stunning beauty and she has incredible bone structure and looks like princess. She is on her way to be in the top 15 I really admire her and how she has overcome many struggles in her life to live in her adopted country to become This lovely Miss Israel I really hope she places as a finalist for miss universe she deserves it. Best wishes to Miss Israel
24
Albania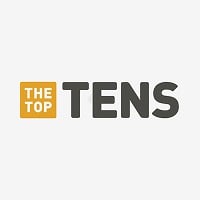 Albania is a southeastern European country that is slightly larger than Maryland and near Montenegro, Kosovo, Republic of Macedonia, and Greece. The capital is a city called Tirana. Some other major cities in Albania are Durrës, Elbasan, Vlorë, and Shkodër. Albania gained its independence in 1912. ...read more.
25
Malaysia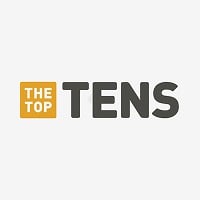 Malaysia is a Southeast Asian country occupying the Malaysian Peninsula and part of the island of Borneo. It's known for its beaches, rain forests and mix of Malay, Chinese, Indian and European influences. The sprawling capital, Kuala Lumpur, is home to colonial buildings, busy shopping districts such ...read more.
muslim
26
Trinidad and Tobago
Good luck ;Cornelius w, james
27
New Zealand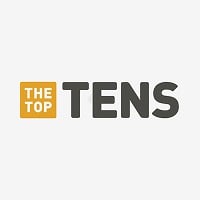 New Zealand is an island country in the southwestern Pacific Ocean. ...read more.
Miss New Zealand is a outstanding contestant and comes from one of the most beautiful and friendly people in the world.do not write her off she could be a surprise for Miss Universe.Best of luck to gorgeous Miss New Zealand
28
Greece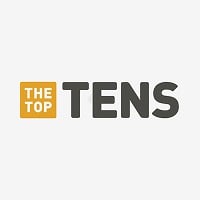 Greece, officially the Hellenic Republic, also known since ancient times as Hellas is a country located in southeastern Europe.
29
Korea
Korean beauty are always fine and perfect, just like Honey Lee in the Miss Universe 2007, she made it!
weird eyes
30
Norway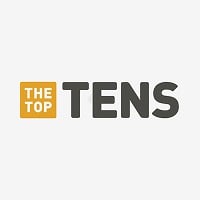 Norway, officially the Kingdom of Norway, is a sovereign and unitary monarchy whose territory comprises the western portion of the Scandinavian Peninsula plus the island Jan Mayen and the archipelago of Svalbard.
31
Kosovo
I am American and very disappointed and protest that the host country Russia will not allow Miss Kosovo to compete for Miss Universe because Russia does not recognize Kosovo as a nation which is outrageous..Russia wants other country's to respect there laws and There form of government which is anything but a democratic government but by name.Miss Kosovo is a really a outstanding beauty and had a good chance to place or win I am sure Miss Russia is. Lovely person but Miss Russia look like a amateur compared to Miss Kosovo.I believe it was a mistake to have Miss universe Pageant in Russia there mindset is completely Different from From North America &South America &Western Europe And Most of Asia and Australia.We can thank the ego manic Donald Trump who just cares about ratings and money..Miss Kosovo placed last year how can this country be removed. Why is the Miss Universe organization not being a independent and standing up for Miss Kosovo Every country no matter where there from or ...more
32
Curacao
Miss Curacao is young beautiful elegant and fresh.. People are always looking at the biggest countries like Venezuela, Usa etc and forgetting the little islands like Curacao.. But with Miss Curacao 2013 there will be no forgetting because she is definitely bringing it! At event pictures you see that her style is classy and for the occasion. She is a natural beauty ready for the Top 15.. Top 5 and the crown!
33
Japan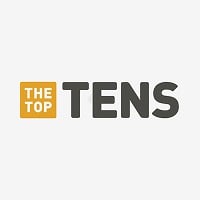 Japan is an island country in East Asia in the Pacific Ocean. It lies off the eastern coast of the Asia Mainland (east of China, Korea, Russia) and stretching from the Sea of Okhotsk in the north to the East China Sea and near Taiwan in the southwest. ...read more.
34
Australia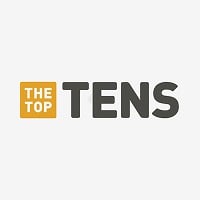 Australia, officially known as the Commonwealth of Australia, is a country comprising the mainland of the Australian continent, the island of Tasmania, and numerous smaller islands. Australia has a very warm climate and is very dry. The country's official language is English.
Australia land of down under has a lot of success in the miss universe Pageant. Last year Australia placed 3 place and and have Won miss universe and have also been in the top 5 for several years. Australia women are in a class of there own very healthy looking and they love to swim and have Fun and out doors. Miss Australia 2012 who commanded the stage in Las Vegas. What a beautifull blonde girl with a fantastic personality and class. She was one of my favorites I thought she should of placed higher. This years contestant is a brunette and
What a lovely sweet like a angel face girl. But I have to say she needs to work on a body and get more toned if she does that she could make it to the top15. But I do not think she will place in the top5 best of luck to miss Australia
35
Russia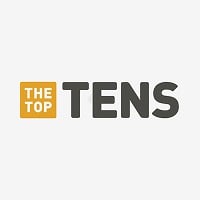 Russia, known as the "Russian Federation", was formed on Dec 25, 1991. It is located mainly in Asia, while a portion of it remains in Europe. The capital and largest city is Moscow, followed by Saint Petersburg in terms of population. The country primarily speaks Russian, a Slavic language. ...read more.
Russian girls are very Sophisticated and beautiful and also have a lot of Elegance. Russia has Been getting better with there pageants and they have had some Success in miss universe. Last year top10. In my opinion I do not think they selected the right one. The first runner up would have been much better then the present miss Russia and could of won the contest since miss Universe will be in Russia. For me I do not like her looks and was surprised that they chose her. She looks good with her mouth closed but when her mouth is opened she does not attractive also she has a strange glaring look with her eyes Which makes her like she is possessed. I do not be leave she will win miss universe for Russia. But let's be honest, politics will play a part in her selection and she will place. Hopefully not in the top 5. There are so many better choices to pick from. Unfortunately Russia will lose this year.
My opinion is that Miss Russia with all due respect is one of the worst contestant and in my view is not pretty or beautiful at all compared to many of the other nations competing for Miss Universe pageant. If she places in the final top selection it will very difficult for her to overcome And win over the other top favorites from all over the world and she will get crushed.I guess Karma is getting Russia back for there backwards mentality.GOOD LUCK
36 Hungary
37
British Virgin Islands
She is a strong contender
38
Germany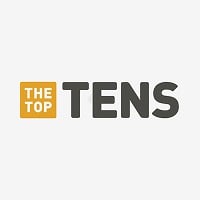 Germany was formally united in 1871 under the initiative of Bismarck with King Wilhelm of Prussia as emperor. The previous 'Holy Roman Empire', basically a continuation of the empire of Charlemagne/Karl der Grosse was dissolved in 1806. ...read more.
39
Nepal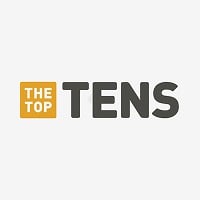 Nepal, officially the Federal Democratic Republic of Nepal, is a sovereign state located in South Asia. ...read more.
40
South Africa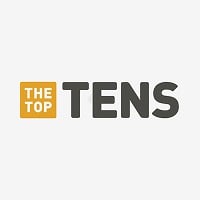 South Africa, officially the Republic of South Africa, is the southernmost sovereign state in Africa. It is bounded on the south by 2,798 kilometers of coastline of Southern Africa stretching along the South Atlantic and Indian Oceans, on the north by the neighbouring countries of Namibia, Botswana ...read more.
41
Brazil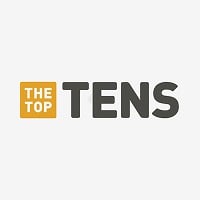 Brazil, officially the Federative Republic of Brazil, is the largest country in both South America and the Latin American region.
42
Georgia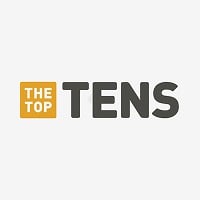 Georgia is a country in the Caucasus region. Located at the crossroads between Eastern Europe and Western Asia it is bounded to the west by the Black Sea, to the north by Russian Federation, to the south by Turkey and Armenia, and to the southeast by Azerbaijan. The country's capital and a largest city ...read more.
BAdd New Item