Top Ten Best Non-Walt Disney Animated Movie Characters
SoapSoup Non-Disney includes Dreamworks, Cartoon Saloon, Nepenthe Productions, Pixar etc. Disney Pixar however, does count! Vote for your favourite characters. WARNING- MAY INCLUDE SPOILERS
The Top Ten
1
Aisling - The Secret of Kells (Cartoon Saloon)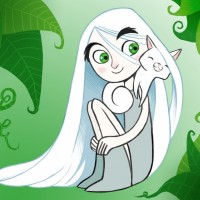 She is adorable
Aisling is an Irish fae who Brendan befriends in the woods. She is kind, strong and generally sweet plus she has the ability to turn into other animals such as wolves, deer and salmon. Her family was taken by The Dark One and yet she stays strong and protects her forest with her wolf pack. Her singing voice is beautiful too! She's such a lovely character, but she has some flaws too! - SoapSoup
2
Ben - The Song of the Sea (Cartoon Saloon)
Saoirse's mother disappeared one night, leaving her on the beach for her father and younger brother to find. Ever since, her brother Ben has been weary of his mute sister. He finds out that Saorise is a selkie and when they're taken away by their grandmother to live in Dublin, she grows ill without her seal coat. Ben must save her from the owl witch and save the fairies by sending them back across the sea. I love him as a character because he starts off quietly loathing Saoirse then in the end is a loving brother. He can be quite funny too and he has his flaws. - SoapSoup
I felt more neutral about him. I dislike it when he disrespects his sister, Saoirse just because Bronagh died during Saoirse's childbirth.
I felt more neutral about him. I dislike it when he disrespects his Saoirse just because Bronagh died during Saoirse's childbirth.
3
Tzipporah - The Prince of Egypt (Dreamworks)
Zipporah is one of the daughters of Jethro, the priest of Midian. She marries Moses after he saves her from Egypt though at first she hates him. Zipporah is a strong character, who's also loving to her family. She isn't afraid to get her hands dirty and she helps her husband save the slaves from Egypt. - SoapSoup
4
Rameses - The Prince of Egypt (Dreamworks)
Ramses is the Pharoah of Egypt, and Moses' supposed brother. He is a good character, despite refusing to free the slaves and he loves his family even if he appears to be the villain. All he wants is things to be the same like they used to be but when his son dies, he sets free the slaves and plans an attack on Moses and his people. I love his transformation from a loving and care-free older brother, to a ruthless leader. He certainly deserves at least in the T10. - SoapSoup
5
Elastigirl - The Incredibles (Disney Pixar)
Helen Parr is a superhero but after the end of an era she is forced into pretending to be a normal human. She struggles with controlling her large family but she's a kind person and always knows what to do when times are tough. Plus her powers are awesome! - SoapSoup
6
Bambino - La Luna (Disney Pixar)
A boy, his father and his father go on a midnight trip to the moon to sweep it of fallen stars. Papa urges Bambino to use a pushbroom while Grandfather Nonno prefers a besom broom. While they fight, a huge star crashes onto the moon which Bambino climbs. At the top the boy taps it with a hammer and it bursts into hundreds of small stars. The three start sweeping again and Bambino uses a rake. They go back down to earth and the moon is now a crescent thanks to their work. - SoapSoup
7
Joseph - Joseph King of Dreams (Dreamworks)
Joseph has always been favoured by his parents since he was born to a mother who was not able to have children. His brothers are jealous and sell him to slavers. They take away his coat and show it to their father, saying that he was killed by wolves. Joseph is sold to Potiphar, the Egyptian dignitary and becomes his personal servent after Joseph stops a trader from cheating him of money. Potiphar's wife Zuleika attempts to seduce Joseph and when she fails, claims he attacked her. Joseph is to be executed but Zuleika intervenes and he is thrown in prison instead. Later when he is released, he saves Egypt from famine with his gift to see the future.
Joseph is an interesting character because he went from spoilt brat to modest leader. His personality changes throughout his journey but it's not rushed. Great character! - SoapSoup
8
Hiccup - How to Train Your Dragon (Dreamworks)
Hiccup is a viking boy who shoots down a dragon. He goes to find it in the forest, believing he'll kill it but he can't and instead befriends the dragon who he calls Toothless. I love Hiccup because he's so awkward but sweet and kind. He's one of the people who you would want as a friend. - SoapSoup
He is incredible. - coolguy101
9
Saoirse - Song of the Sea (Cartoon Saloon)
I love her a whole lot, way, far much more than ever.
She's the reason I love Song of the Sea but her mother, Bronagh's the other reason I love Song of the Sea love her and her powers too.
10
Stoick - How to Train Your Dragon (Dreamworks)
Stoik is the chief of the Island of Berk and Hiccup's father. He hates dragons until Toothless saves his son. I think one of the things I like about Stoik is that he only wants the best for Hiccup, but makes a mess of it. He's slow on the uptake but not your usual bland "Comendy-Gold" character even though he can be hilarious. - SoapSoup
The Contenders
11 Sid Phillips - Toy Story (Pixar)
12
Brendan - The Secret of Kells (Cartoon Saloon)
Brendan is the nephew of the Abbot of Kells. The Vikings have invaded Ireland, and the Abbey is building great walls to stop them from breaking through. However the Vikings attack earlier than expected and Brendan flees with Brother Aiden, leaving his uncle supposedly dead. Later on as an adult Brendan comes back with the complete Book of Kells and find that his uncle, Aisling and the monks are all alive.
Brendan is such a sweet character and you have to love the story! I prefer Aisling but he is a great character! - SoapSoup
13
Gidget - The Secret Life Of Pets (Illumination Entertainment)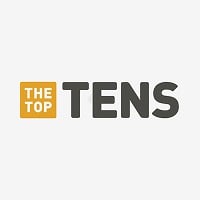 Gidget is a white Pomeranian, who is one of the main characters in The Secret Life of Pets. She is voiced by Jenny Slate.
She's A Badass On That Bridge - JPK
14 Bomb - The Angry Birds Movie (Sony Pictures Animation)
15 The Giant - The Iron Giant (Brad Bird)
16
Barney Gumble - The Simpsons Movie (20th Century Fox)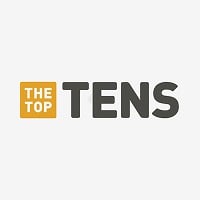 Barnard "Barney" Gumble is a fictional character on the American animated sitcom The Simpsons. The character is voiced by Dan Castellaneta and first appeared in the series premiere episode "Simpsons Roasting on an Open Fire".
17
Po - Kung Fu Panda (Dreamworks)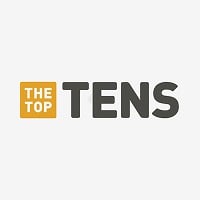 When discovered as the Dragon Warrior, Po makes the epic journey from a regular noodle shop cook into a full-fledged hero. He battles Tai Lung to protect the valley of peace, Lord Shen to learn about his horrific past, and Kai to send him back to the spirit realm.
18 Blu - Rio (Blue Sky Studios)
19 Snowball - The Secret Life Of Pets (Illumination Entertainment)
20 Jewel - Rio (Blue Sky Studios)
21
Stuart the Minion - Minions (Illumination Entertainment)
No Rude Feedback
22 RJ - Over the Hedge (Dreamworks)
23 Hogarth Hughes - The Iron Giant (Brad Bird)
24
Dean McCoppin - The Iron Giant (Brad Bird)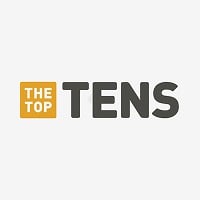 25 Homer Simpson - The Simpsons Movie (David Silverman)
26 Orm - Snow Queen (Wizart)
27 Jack - Jack and the Cuckoo-Clock Heart (EuropaCorp)
28 Gerda - Snow Queen (Wizart)
29 Miss Acacia - Jack and the Cuckoo-Clock Heart (EuropaCorp)
30 Kubo - Kubo and The Two Strings (Laika)
31 Cartman - South Park: Bigger Longer Uncut (South Park Studios)
BAdd New Item