Top 10 Most Obscure Animated Films
1
Fantasia

Well I added The Magic Roundabout 2005 film if it comes on the list.
Every single list always has that Doogal film. Who the hell is Doogal.
The dog was called Dougal and always has been since 1964.
I don't get this list. Most of these movies are pretty well known!
2
The Nightmare Before Christmas

3
Frankenweenie

4
Batman: Mask of the Phantasm

5
The Black Cauldron

fail - LightningStrike
6
Watership Down

7
ParaNorman

8
Coraline

9
Monster House

10
Perfect Blue

The Contenders
11
Rio

12
Help! I'm a Fish

Help I'm a Fish! 2001
A Fish Tale 2006
Same film.
Except the first film came out in Denmark in 2000.
I'm a little yellow fish in the deep blue sea won't somebody help me!
Animated kids musical 16 Songs by...
1.Help! I'm a Fish (Little Yellow Fish) - Little Trees
2.Do You Believe in Magic - Loona
3.Wooble Dee Bubble - Cartoons
4.People Lovin Me – Lou Bega
5.Funky Sharks - Shaka feat. Sko
6.Mother Nature - Little Trees
7.Interlude (Professor) - Terry Jones
8.Fishtastic - Terry Jones
9.Ocean Love - Eddi Reader
10.Close Your Eyes - Patricia Kaas
11.Interlude (Jelly Fish) - Jeff Pace & Alessandro Juliani
12.Suddenly - Solveig
13.Ocean Of Emotion - Meja
14.Intelligence - Alan Rickman
15.Interlude (Goodbye) - Michelle Westerson
16. Barracuda - Zindy featuring Pablo
13
James and the Giant Peach

I meant the 1996 version.
14
Jack and the Cuckoo-Clock Heart

15
Humorous Phases of Funny Faces
The original animated film (most give credit to Steamboat Willie).
16
Rio 2

17
The Magic Roundabout

Dougal - Robbie Williams
Florence - Kylie Minogue
Zeebad - Tom Baker
Brian - Jim Broadbent
Train - Lee Evans
Ermintrude - Joanna Lumley
Dylan - Bill Nighy
Solider Sam - Ray Winstone
Zebedee - Ian McKellen
Moose - Michael Angelis
No narrator
Basil - Ediz Mahmut
Coral - Daniella Loftus
Mr Rusty and Mr Grimsdale - Jimmy Hibbert
Skeleton Guards didn't speak.
18
Dougal and the Blue Cat

The original Magic Roundabout film
19
Sabrina: Friends Forever

20
Doug's 1st Movie

21
Rugrats Go Wild

22
Caillou's Holiday Movie

23
Beavis and Butt-Head Do America

24
The Wild Thornberrys Movie

25
Hercules (1997)

26
Treasure Planet

27
The BFG

Not the new version obviously.
28 Noah's Ark (2007)
29
Doogal

For anyone outside of the states duh.
30 Polly Pocket: Lunar Eclipse
31
The Sorcerer's Apprentice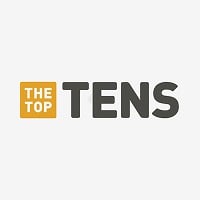 32 Abra Cadabra (1983)
33
Cat Soup

34 Digimon X-Evolution
35
Dino Time

36 Ducktales: The Movie -Treasure of the Lost Lamp
37 The Flintstones: On the Rocks
38
The Flight of Dragons

39
Cat City

40
Stewie Griffin: The Untold Story

41 Gulliver's Travels Beyond the Moon
42 The Happy Cricket
43
The Missing Lynx

44 Peter And The Wolf
45
Planet 51

46 The Wonderful World of Puss 'n Boots
47 Robinson Crusoe
48 Veggietales: Larryboy - the Good, the Bad and the Eggly
49
The Ten Commandments (2007)

BAdd New Item