Top Ten Best Online/Internet Cartoons
Best online/internet cartoons. Like most of the frederator cartoons like Bee and Puppycat, superfuckers, Fin Punch and Bravest Warriors.
The Top Ten
1
Eddsworld
I miss Eddsworld :c - Desidello
What is that image
In the original pic was showing that he is ok so lol - Idiot244
A cartoon made by late British animator Edd Gould, who died in March 2012.
V 3 Comments
2
Bee and Puppycat
Beautiful animation, great characters, interesting plot
3
Terrance and Billy's Life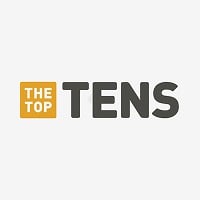 Really underrated cartoon
The animation and art sometimes may be bad...but the cartoon is really good!
4
Bravest Warriors
It's good.
5 Superf******
6 Fin Punch
7
El Nudelo
This is the pinnacle of animation. Superb storytelling, amazing characters, Disney-like visuals, and spectacular audio.
It's worth masturbating to
juicy
Pretty cool
8
Happy Tree Friends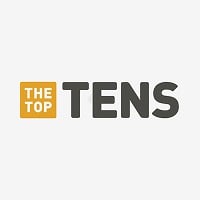 Happy Tree Friends is an adult animated flash series created and developed by Aubrey Ankrum, Rhode Montijo, Kenn Navarro and Warren Graff for Mondo Media.
How is this not #1?
DON'T HATE ME! I HATE THIS! GO SEE PHANTOMSTRIDER'S LIST OF "TOP 5 CARTOONS I HATE BUT EVERYONE LIKES" TO SEE WHY! AN ANTI-FEMINIST FURRY THUMBED UP YOUR COMMENT, DIDN'T SHE?! >:(
9
Homestar Runner
Pioneered the art of online cartoons.
Strong Bad: Better than all of you, you little kids cartoons.
I love you
Who doesn't love Homestar Runner? - SpaceGoofsGeekerBoy
V 1 Comment
10 Dick Figures
The Contenders
11
RWBY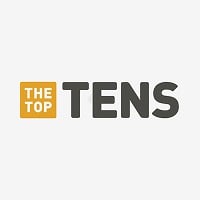 RWBY is an American 3D web series created by Monty Oum for Rooster Teeth. The show is set in the fictional world of Remnant, where young people train to become Huntsmen and Huntresses to protect their world from the creatures of Grimm.
RWBY is amazing. It has an intriguing story, likeable characters and breathtaking action scenes. I haven't completed it yet, but so far, it has only gotten better. And from what I've heard, it keeps getting better. - fandom__universe
12
Asdfmovie
Asdfmovies are just so creative and funny! I always watch them when I'm bored
13
Camp Camp
What this show deserves more recognition
14 There She Is!!
15 Bugginout.toon
16 Polly Pocket
17 Raised By Zombies
18 Tobuscus Adventures
19 GoAnimate
20
The Smirk Cartoon
In a world full of Smirks, it took over the world and killed all humans, the smirks look like they were smiling...which they are but in a smirker way, they are called the smirks, they are evil and they worship Postits and Toffees. This show only has 20 episodes, since one episode was a bit offensive, since one of the animators added a "penis" joke into this cartoon. Not just a "penis" joke...they add a penis, moving around and attacking one of the smirks, that one animator made everything himself, he told one of the crew members that he made an episode for the smirk cartoon, until they realised it had a "penis" scene, the show got cancelled. This cartoon was made by Disney
21
StarStarSpace
Underrated cartoon. Sadly only German dubbed (with English subtitles though)
22
Salad Fingers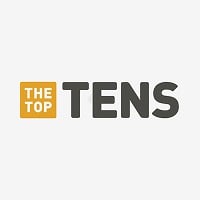 23 Gwain Saga
BAdd New Item
Related Lists

Top Ten Best Cartoons

Top Ten Best Cartoon Characters

Best Cartoon Network Shows

Best Nickelodeon Cartoons of All Time

Best Adult Cartoons
List Stats
23 listings
4 years, 58 days old

Error Reporting
See a factual error in these listings? Report it
here
.