Top Ten Craziest Celebrities
The Top Ten
1
Miley Cyrus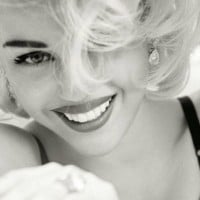 Miley Ray Hemsworth (born Destiny Hope Cyrus), known as Miley Cyrus, is an American singer, songwriter, and actress. She was born on November 23, 1992, in Franklin, Tennessee, to Tish Cyrus and Billy Ray Cyrus. Her voice type is Mezzo-Soprano and has 4 octaves. She became a teen idol starring as the character Miley Stewart in the Disney Channel television series Hannah Montana in 2006. After that Miley had numerous worldwide hits, such as ''Party in the USA'', '' We Can't Stop'', and ''Wrecking Ball''. On December 23, 2018 she got married to Australian actor Liam Hemsworth, but they divorced shortly after.
She has messed up major! I used to be Hannah Montana's biggest fan when I was little I looked up to her to be my idol and I loved her! I used to ell myself "I want to be just like her when I grow up" now...not so much! She was an amazing singer, actress and, a great role model! What happened?!? I feel very disappointed I know she can do better and I know she can be a better person if she just put her all into it which she doesn't and the sooner she learns to put away the drugs and learns how to fix her self up the better it will be for all of us! I still kinda like Miley she still is Hannah Montana somewhere in there hopefully she goes back to being a sweet little country girl and I also hope she will make us all proud one day because now she has most of us very disappointed
I don't think she is a bad person, people need to see who she really is. And yes she might be crazy because she smokes pot and is really sexual and stuff like. But everybody makes mistakes. too be honest I don't care how people talk about how bad Miley is. She might be crazy but I still love her. She also helps people in need, she's friendly and nice. I hate how people are so close minded saying that Miley is a really bad person. But she really isn't.
The craziest of a all. I mean who would be some else when your not. first Hannah Montana now Ashley O, who she be next Jack Frost.
There's plenty of evidence that she is crazy.
2
Charlie Sheen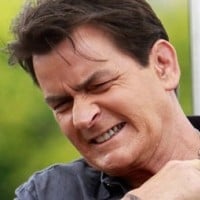 Carlos Irwin Estévez, known professionally as Charlie Sheen, is an American actor. Sheen has appeared in films including Platoon, Wall Street, Young Guns, Eight Men Out, Major League, Hot Shots!, and The Three Musketeers.
This is what happens when you can take the ENTIRE world's supply of Uppers (because of your developed immunity to it) and actually not die somehow. Charlie Sheen's name translates in all languages to "THE MOST HIGH".
Drugged so bad he busted out his teeth at a party and got drunk while waving a machete at everyone.
Believes 9/11 was an inside job and is anti vaccination, an all around village idiot.
The list of reasons why is ENDLESS. Drug abuser, wife abuser, generally off his rocker
3
Donald Trump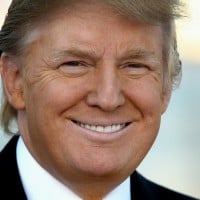 Donald John Trump (born June 14, 1946) is an American businessman, television personality, politician, and the 45th President of the United States. Born and raised in Queens, New York City, Donald J Trump received an economics degree from the Wharton School of the University of Pennsylvania in 1968. In 1971, Donald Trump took charge of his family's real estate and construction firm, Elizabeth Trump & Son, which was later rebranded as The Trump Organization. During his career as a businessman, Donald Trump has built, renovated, and managed numerous office towers, hotels, casinos, and golf courses. He owned the Miss USA and Miss Universe pageants from 1996 to 2015, and has lent the use of his ...read more.
Trump is a natural born idiot moron. This crazy fool will destroy the United States along with the poor people, the Mexicans. Trump is a racist. He hates everyone but himself and his pals Putin, Kim Jong Un.
Got the coronavirus, got presidential treatment and then told people "don't let it scare you". Said to inject bleach to fight Covid. Said to take forest "floors" to prevent wildfires. There's countless examples
Not only is Trump crazy, he's a complete psychopath. Mentally unstable, pathetic human being. Anyone who supports idiot is completely brainless.
He is one of the most idiotic people I've ever heard of I mean he is racist, sexcist, and he thinks he is sooo great. I mean he needs to keep his mouth shut.
He should be number 1 craziest.
4
Courtney Love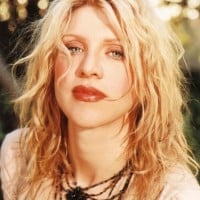 Courtney Michelle Love is an American singer, songwriter, actress, and visual artist. A notable figure in the punk and grunge scenes of the 1990s, Love's career has spanned four decades.
Has screaming fits on and off stage and flashes in public. Pretty nuts if you ask me!
Every time I see this woman on T.V. she is wasted and is acting crazy.
Glad that I'm staying far away from this gal.
5
Lady Gaga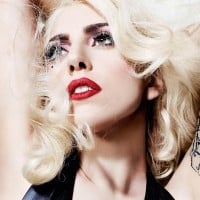 Stefani Joanne Angelina Germanotta, known professionally as Lady Gaga, is an American singer, songwriter, and actress. ...read more.
Okay don't get me wrong she has bad taste in clothes but...how does that make her crazy? Well honestly I can see loud an clear why she is on this list but maybe if she had someone to help her with her "dressing issue" she might realize how crazy her looks are! Maybe she is going through a rough time...or maybe not but maybe she just needs support you never know unless you are in that persons shoes. Am I right?
Lady gaga was the one who started wearing wigs and have a unique fashion taste. But shes not crazy like in a bad way. I also love her craziness and she also seems friendly. Without lady gaga how would other famous people be unique in their fashion.
Lady Gaga always has a new fashion every award show, photo shoot, or just walking around in her everyday life. She makes her randomness a good thing, though, and she always has a new idea.
Stupidest person ever to walk the earth. She doesn't even look like a human being and her music is trash!
6
Tom Cruise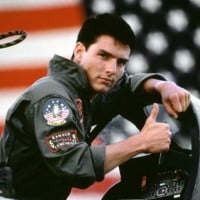 Thomas Cruise Mapother IV is an American actor and producer. He has received various accolades for his work, including three Golden Globe Awards and three nominations for Academy Awards. He is one of the highest-paid actors in the world.
He jumped on a couch, big deal! So what? He belongs in a cult? It's a free country, isn't it? It's his choise and his life. It's not like this cult is one of the most dangerous fanatic cults that are looking to take over the world with terrorism and killing people. There are by far more really crazy and dangerous people on this world, don't you think? I think that a celebrity like for instance Donald Trump is more dangerous than Tom Cruise because this crazy maniac has the power to do crazy and dangerous things that would actually harm people! Tom Cruise does maybe some crazy stuff but it's entertaiment that doesn't bother me at all.
He belongs to a dangerous cult and once said psychiatry should be banned the world over. You can look at his eyes and see a strange look of fanaticism that is very jarring. I really believe he is brainwashed and that he has changed in a very noticeable and somewhat disturbing way since his early career in the 80s.
Couch Dancing, crazy-ass religion, wild-eyed, arrogant ass that uses cult free labor to fix up his airplane and hangar, and anything else he might want.
He should be #1 on the crazy scale. He thinks he is GOD.
7
K.S. Chithra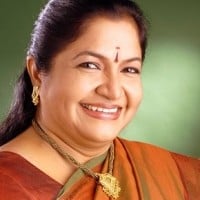 Krishnan Nair Shantakumari Chithra, often credited as K. S. Chithra or simply Chithra, is an Indian playback singer from Kerala. Chithra also sings Indian classical, devotional, and popular music.
Her kid drowned and she didn't even know...
She had a kid that drowned? That's dark...
8
Marilyn Manson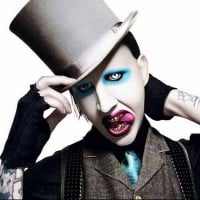 Brian Hugh Warner, better known by his stage name Marilyn Manson, is an American musician, songwriter, actor, painter, multimedia artist, author, and former music journalist.
He was already a mad man -- all of the allegations that recently came out just amplified that.
I don't even need to explain here.
Is he a vampire?
Is it a he or she?
9
Dennis Rodman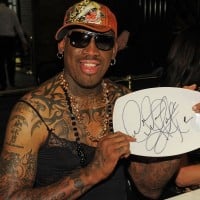 Dennis Keith Rodman is an American retired professional basketball player who played for the Detroit Pistons, San Antonio Spurs, Chicago Bulls, Los Angeles Lakers, and Dallas Mavericks in the National Basketball Association.
He's friends with Kim Jong-Un of all people. Enough said.
10
Amy Winehouse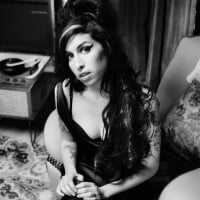 Amy Jade Winehouse was an English singer and songwriter known for her deep expressive contralto vocals and her eclectic mix of musical genres, including soul, rhythm and blues, and jazz. She is also a well-known member of the 27 Club, as she overdosed on alcohol at age 27.
Amy Winehouse is the craziest celebrity in all history, but she makes some great music. It is a shame about how young she had too die. Why did she have to take so many drugs? She could have been up with Michael Jackson. : (
She was a very crazy person but her music was so nice and jazzy and tuned! But..u know what they say DRUGS.
That's what the media portrays the worst qualities ever
No one knows about the time Justin Bieber had hard drugs or the time Demi Lovato had a drug overdose just the people the media wants to talk about
The Contenders
11
Britney Spears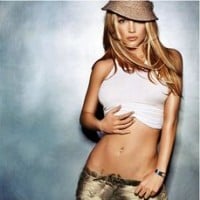 Britney Jean Spears (born December 2, 1981) is an American actress and former singer who was born in McComb, Mississippi, and grew up in Kentwood, Louisiana. She performed acting roles in stage productions and television shows like "The Mickey Mouse Club" as a child before signing with Jive Records ...read more.
I understand why she shave her head and did some crazy. She has borderline personality. If you don't believe me search that up. But I don't think she's too crazy. Although she's a great singer.
Well she shaved l her hair off that is a example of CRAZY! She's weirdo l her songs are just weird and she comes back to American idol thinking she can be big again and man she's old!
Yes, but she has an awesome voice. I mean, really she's the only person ever who would shave her head because of a salon, but...
Awesome music
I love britney spears and her music is awesome. Her sister is so cute and I love zoey 101
12
Lil Wayne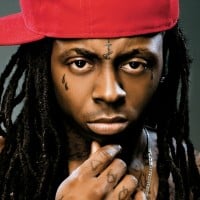 Dwayne Michael Carter, Jr. is an American rapper from New Orleans, Louisiana. He was discovered by Brian "Baby" "Birdman" Williams at a very young age, and was signed to Cash Money Records, where he would be one quarter of the rap group Hot Boys. In the years to follow, he would go on to find his own ...read more.
13
Weird Al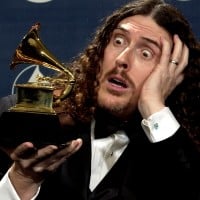 Alfred Matthew "Weird Al" Yankovic is an American singer, songwriter, parodist, record producer, satirist, actor, voice actor, music video director, film producer, and author.
14
Paris Hilton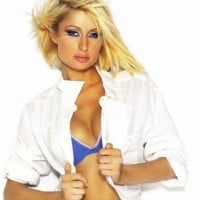 Paris Whitney Hilton is an American businesswoman, socialite, television personality, model, actress, singer, DJ, and author.
Where to start she deserves #1 on this list she has proved she is the craziest of them all
15
Gary Busey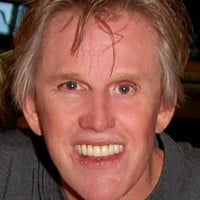 William Gary Busey is an American actor. A prolific character actor, Busey has appeared in over 150 films, including Lethal Weapon, Predator 2, Point Break, Under Siege, The Firm, Carried Away, Black Sheep, Lost Highway, Fear and Loathing in Las Vegas, The Gingerdead Man and Piranha 3DD.
Just... look at him
16
Mel Gibson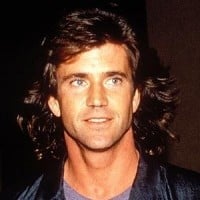 Mel Colmcille Gerard Gibson AO is an American actor and filmmaker. He is best known for his action hero roles, namely his breakout role as Max Rockatansky in the first three films in the Mad Max post-apocalyptic action series, and as Martin Riggs in the Lethal Weapon buddy cop film series.
17
Andy Dick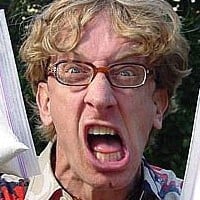 Andrew Roane "Andy" Dick is an American comedian, actor, musician, and television and film producer. Throughout his career, Dick has experienced arrests, legal issues, and controversies. Some of his most offensive moments include indecent exposure, drug intoxication, saying insensitive and racist remarks, and allegations of inappropriate behavior towards other celebrities. His most infamous moment was his feud with Jon Lovitz back in 2007 when Lovitz was angered by the fact that Dick gave Phil Hartman's wife (Brynn Hartman) cocaine back in 1997, which caused Brynn to fall back into drug use and kill Phil Hartman and herself the next year.
He is crazy and stupid.
Picture explains it!
18
Amanda Bynes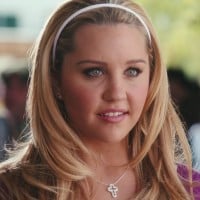 Amanda Laura Bynes is an American former actress. After appearing in commercials and in plays, Bynes rose to prominence as a child star in the late 1990s and early 2000s, first on the Nickelodeon series All That from 1996 to 2000, and then on her own show, The Amanda Show (1999-2002), becoming a teen ...read more.
Actually she dates black guys now because she think it will make people care. No different from Jennette McCurdy dating Drummond, or Ariana Grande dating Big Sean. White females on T.V. who wouldn't touch a black guy in the real world but will date one if it benefits their career.
She is the one of the few celebrities I hate because of their personality not just by their singing, acting etc.
She claimed that she wanted to slit her father's throat. That's completely insane.
She maybe fake twitter hoe but she's tweets hilarious.
19
Michael Jackson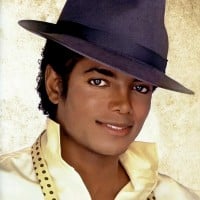 Michael Jackson (Michael Joseph Jackson; August 29, 1958 – June 25, 2009) was an American singer, dancer, and songwriter. He passed away from cardiac arrest caused by a propofol and benzodiazepine overdose on June 25, 2009. He donated (at least) a remarkable 500,000,000 dollars to charity. Michael is also known as The King of Pop (a title given to him by Elizabeth Taylor) or under the initials MJ. Dubbed the King of Pop, he is regarded as one of the most significant cultural figures of the 20th century. ...read more.
He was eccentric. And that's what he love about him. When he was sleeping in beds with little boys we all saw them having sex with each other, but in Michael Jackson's innocent mind he was just having a slumber party with his friends. He was eccentric (my way of saying 'crazy' is less harsh) but he was and always will be the greatest entertainer of all time. And because of how great he is and also how eccentric he is, he will always be the most famous person of all time
Did he do anything in a normal manner? He was a grown man who held slumber parties with little boys, he mutilated his body, and he bought rights to the entire Beatles collection to with-hold it preventing the world from getting to enjoy the greatest rock band EVER on the radio. Not only was he nuts, but Malicious as well. I kind of hate him.
The fact of transforming his own body into sort of a monster is what makes him the craziest of celebrities. Adding that to the fact of flirting with kids and when he showed his baby off the balcony have never been overcome by any other artist, though, it's not worthy to overcome at all.
Guys, he went all crazy because he did not have a proper childhood and was under all that pressure as king of pop, and his father abused him emotionally, so he got all that surgery because he did not want to be black anymore, because he associated his race with his father.
20 CeeLo Green
21
Kanye West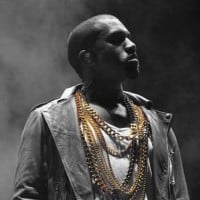 Ye (born Kanye Omari West; June 8, 1977) is an American rapper, songwriter, record producer and fashion designer. He is regarded as one of the most influential, as well as controversial, artists of the 21st century. ...read more.
From crashing the VMA's to calling Bush a racist, Kanye is constantly in the spotlight due to his zany behavior. Recently he's made tabloid news with naming his daughter one of the cardinal directions.
He's a crazy idiot no talent moron. Look who he married. Elvira creature of darkness.
22
Snookie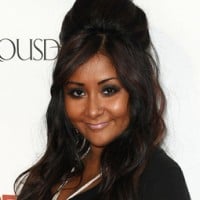 Nicole Elizabeth "Snooki" LaValle is a Chilean-American reality television personality and dancer who is best known for being a cast member of the MTV reality show Jersey Shore and starring in Snooki & Jwoww.
23
Peer Van Mladen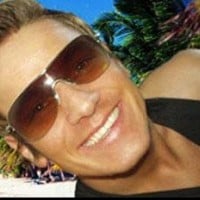 Peer van Mladen (born May 3, 1989 in Belgrade, Republic of Serbia) has more than 8 million dollars in annual revenue and one of the most influential music producers.
24
Lindsay Lohan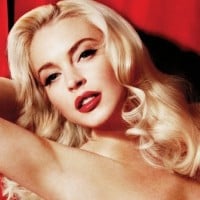 Lindsay Dee Lohan is an American actress. She is also a model, singer, songwriter, director, and producer.
Yesss
She is absolutely crazy
How did she get into a drug addicted freak, hey!
I do not at all know
Her movie the parent trap was great and she acted just like any eleven year old should
I guess that is celebrities for you... though
She is out of her mind!
I feel sorry for this girl because I used to like her music, movies and stuff.
She's not crazy, just an addict. Outfits or drug usage don't make you "crazy".
This is totally it! She took drugs! What is wrong with you lady!?
25
Kathy Bates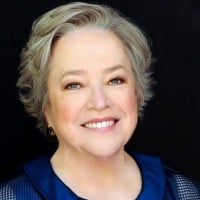 Kathleen Doyle "Kathy" Bates is an American actress. She began her career on the stage, and was nominated for the Tony Award for Best Lead Actress in a Play in 1983 for her performance in 'night, Mother.
PSearch List