Top 10 Best Hyperpop Artists & Bands
Hyperpop is a loosely defined musical movement & microgenre characterized by a maximalist or exaggerated take on pop music. It became among the most popular microgenres of music lately & many artists use it.

The Top Ten

1 Sophie Xeon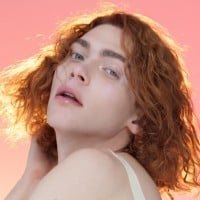 No one will ever match Sophie. She literally produced music for so many artists ahead and defined the microgenre. Her fall was very tragic. R.I.P. Sophie 1986-2021.
She pioneered the microgenre by fusing EDM genres such as techno with pop genres. A.G. Cook was originally involved in the label PC pop & Charli XCX were also involved in early production. But Sophie was the true pioneer in developing the microgenre in its true form, so she was considered the godmother of hyperpop. She influenced countless artists with her style & the genre dominated music, (including the general queen of pop Madonna which she worked with to produce the song B I'm Madonna), yet has become among the most popular styles lately. It even became the most popular microgenre in music. We know hyperpop is a microgenre, but it pushed all boundaries of dance & is an original style onto music's self. She had become the transgender queen of pop for her achievements & she helped shape much of modern music of the 2010's & even the start of the 2020's. Sadly her life was cut short due to a fall from her roof while trying to get a better view of the Moon after it's full phase. Her ...more
2
Charli XCX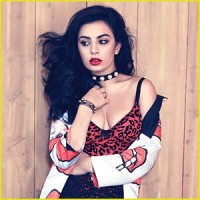 Charlotte Emma Aitchison, better known by her stage name Charli XCX, is an English singer and songwriter. Her most famous songs include Boom Clap and her feature on Iggy Azalea's Fancy.
She dominated hyperpop & all of pop music for years & she was even featured in Icona Pop's I Love It & Iggy Azalea's Fancy. She's the princess of hyperpop for a reason & her work wouldn't have been possible without the help of Sophie Xeon (R.I.P.). She continued to stay strong until Sophie's death & ever since then, her return to music involved a more common pop style including dance pop. Her glory days were left behind by Sophie's loss. R.I.P. Sophie Xeon (1986-2021).
Charli XCX is seriously underrated. Her music is well produced and super fun to listen to. And I love the direction she took her with her music, with a more futuristic sound.
I had no idea Charli was hyperpop, interesting.
3
A.G. Cook
He was the man involved in early hyperpop tracks in the form of PC music & he became king & godfather of hyperpop.
4
Kim Petras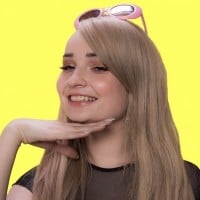 1 of the most popular female artists lately, another hyperpop princess, Kim Petras, played hyperpop & introduced other styles of pop. She's also electro & she has plenty of music. But ever since Sophie Xeon's death, her style changed into more common pop & even introduced hip hop with her latest music. R.I.P. Sophie.
5
100 Gecs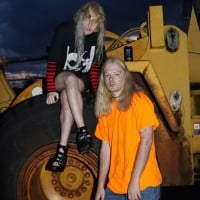 100 Gecs are an American hyperpop duo formed in 2015 that consists of Dylan Brady and Laura Les. They self-released their debut album, 1000 Gecs, in 2019 to critical acclaim, followed by a "companion" remix album, 1000 Gecs and the Tree of Clues, in July 2020. Their music has been noted for its often chaotic yet catchy mixture of various styles, and has been described as exemplifying the 2010s genre hyperpop.
The duet 100 Gecs helped push the boundaries of hyperpop itself & created the most extreme form of pop music.
6
Laura Les
The lead female of 100 Gecs, known for being a hyperpop princess for sure. She helped make even hyperpop music more extreme than ever.
7
Slayyyter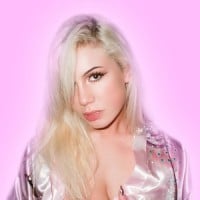 Known for producing a wide variety of music including hyperpop, she even collaborated with Charli XCX. She continues to produce music to this day.
8
Hannah Diamond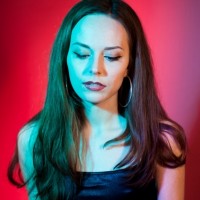 A legendary hyperpop princess. She has a wide variety of styles including bubblegum pop, but she's usually hyperpop & many of her songs are this fiasco of beats heard in hyperpop.
9
Dorian Electra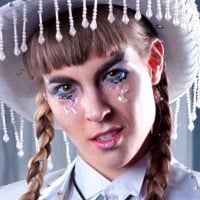 An intense example of hyperpop. She even collaborated with Rebecca Black & 3OH!3 to remix Friday into an upbeat dance remix which improved the song.
10
Rico Nasty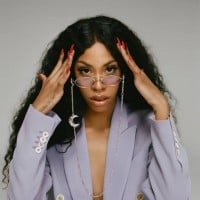 Another hyperpop artist in music. She also uses hip hop/rap as well.
The Newcomers
? Machine Girl
The Contenders
11 Food House
12
Grimes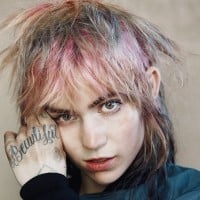 Claire Elise Boucher, better known by the stage name Grimes, is a Canadian singer, songwriter, music video director, and record producer.
She's known for many EDM genres including techno & she has hyperpop tracks throughout her discography.
13
Ashnikko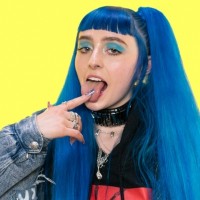 Ashton Nicole Casey, known professionally as Ashnikko, is an American singer and rapper. She rose to prominence with her 2019 single "Stupid" with Baby Tate, which gained viral popularity on the video-sharing platform TikTok and was certified gold in the United States and Canada. Ashnikko's debut mixtape, Demidevil, was released in January 2021, and spawned the singles "Daisy" and "Slumber Party" featuring Princess Nokia.
A big focus on the hip-hop/rap side of hyperpop.
14
Gupi
Spencer's Hawk, by stage name Gupi, makes EDM in the form of hyperpop.
15
Cake Pop
Like any other, as you'd expect.
16
Ayesha Erotica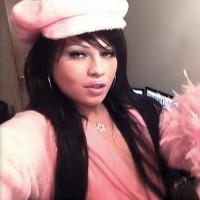 Not a clean name, but she dominated hyperpop & collaborated with Slayyyter.
17
Whokilledxix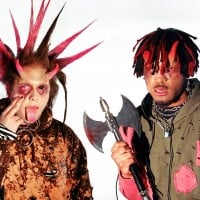 They're kinda like the Twenty One Pilots of Hyperpop. Their genre of music varies from song to song (I.E. hip-hop, punk, screamo, etc.). But a good chunk of their stuff are hyperpop.
18
Nadia Oh
Her music fully relies on hyperpop.
19
Dylan Brady
The male member of 100 Gecs, who pushed hyperpop itself to the extreme.
20
That Kid
A young hyperpop artist. Hyperpop is appealing to such people.
21
Glitch Gum
They live up to their name with glitchcore music which's a form of hyperpop.
22
Cowgirl Clue
She puts country pop to hyperactive levels.
23
Tony Velour
He works for 100 Gecs puts pride into their extremely hyperactive form of music.
24
Lucas Cruikshank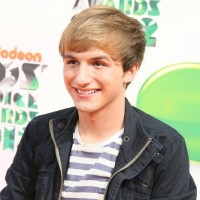 Lucas Alan Cruikshank is an American actor and YouTube personality who created the character Fred Figglehorn and the associated Fred series for his channel on the video-sharing website YouTube in late 2005. These videos are centered on Fred Figglehorn, a fictional six-year-old who has a dysfunctional ...read more.
25
Punkinloveee
I found out recently about her since knowing about the song Freak Show.
PSearch List