Top Ten Most Popular U.S. States
1
California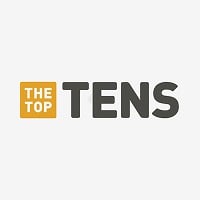 California is a state in the Southwestern United States. With 39.6 million residents across a total area of about 163,696 square miles (423,970 square kilometers), California is the most populous U.S. state and the third-largest by area. The state capital is Sacramento, and the largest city is Los Angeles. ...read more.
I'm a typical Cali Boy, Born and raised in California and I love it. Wouldn't leave it for the world. I've been to many country's and stats and nothing compared to hot sunny California with the best cities such as San Diego, Los Angeles, and San Francisco all far away from each other making north, central and southern California fun and something to do and not just a state where it's happening in just one town/city, So where ever you are in Cali you'll have fun and a night life. PLUs California is not only a cool laid back place with the nicest laid back people. Never got why they say were mean have they been else where? Or are they jealous. Majority of us are even in really great shape and half the Olympians, stars, and Guinnesses come from here. It's also the state that farms and feeds half of the US with the best states. Every other state wishes they were like Cali or at least moved out here, I mean look at Florida their a wanna be Cali state having the same city names and trying ...more
Well your kinda right Florida has a city named Hollywood but still I disagree with you - Grassheart
The only thing you can't find here is... Wait, there's everything.
I live in the best state in the world there is so much stuff to do besides... Oh never mind they a bunch of movie theaters
I live here! There is everything here from snow to sunshine in a few hours distance! It's amazing. I feel lucky to live here! I wouldn't wanna move ever.
California is the best state. It has a lot of diversity and is not full of racists like Texas, oh wait all southern states are full of racists. We have the media capital of america, the hottest chicks, the best beaches, the most food, the healthiest people, the sixth largest economy in the world, and it is a liberal's paradise. Not all of us smoke weed and surf, but it is still a hell of a good place to live. Texas sucks. You don't mess with Texas because its not nice to mess with retarded people. And Florida is a knockoff I'm not jealous that they have Disney world of the largest Universal studios, we have the originals and actually make the movies out here. Florida has the most shark attacks in the world good luck surfing there. Sharks are common in Cali's waters bu attacks are rare. Not every place in Cali is sunny and hot we have exceptional places to ski and snowboard. I live in the Kern valley and kayaking is fantastic here, it is an unbelievably geographically divers state, and ...more
2
Florida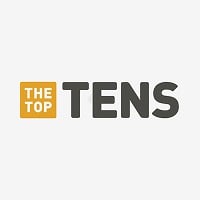 Florida is a state located in the southeastern region of the United States. Florida is the southeasternmost U.S. state, with the Atlantic on one side and the Gulf of Mexico on the other.
It is the las state for earthquake risk, there is no volcanos, no tornados; just a hurricane now and then, so it is one of the best state for natural disaster. There is a good weather all year round, it has the best roads with perfect conditions, it is a peninsula so you have beaches everywhere. It's fun, you have Walt Disney World and the Orlando Magic (NBA) in Orlando, Miami is great with sport teams in NBA, NFL, MLB and NHL; and you have South Beach crossing the bridge and the Keys near south, there is also the Everglades. It is not the most expensive state to live in and there is no state income tax. Miami have great and modern architecture, culture and good food... In my opinio it is the best state to live and to visit.
Actually, there's plenty of tornadoes in Florida, even if it's out of Tornado Alley. - ethanmeinster
Florida is a big melting pot; you can find everything her except for snow. I've lived here all my life and we have some of the most sought out attractions in the world, from:

The Keys
South Beach
The Everglades
Lake Okeechobee
The beautiful waters of The Palm Beaches
Universal
Disney
Daytona Raceway and beaches
Sure it has it flaws, like every state, but it's an amazing place to live. I'm a Floridian, and it has some of the nicest people there. They are funny, kind, and friendly! We have many resorts, beaches, hotels, and fun places to go! It's kid friendly, there are a lot of police there for our safety, and it's not the most dangerous place. It has tornadoes and hurricanes sometimes, but we're always prepared! Where I live, Tampa Bay, it almost never has gotten natural disasters. It's had tropical storms, though. I'm only a teenager when writing this, and a young one at that, so I'd take my word for it. The people there are cool and free! It's probably the best state when it comes to relaxing. It's a retirement state, so it's very peaceful. We have great architecture, cultures, and food. If you're religious, there are many churches and places to visit. There are even some really big grave sites you can visit. In my opinion, it is the best state in the United States of America to live in or ...more
most special everyone has heard about this peninsula! I also can't believe Hawaii isn't on this list! I mean come on! If stupid North Carolina is on here why not the islands of America. h, and WELCOME TO THE EVERGLADES!
3
New York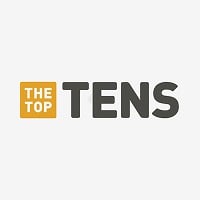 New York is a state located in the Mid-Atlantic Region. New York was one of the original thirteen colonies that formed the United States. With an estimated 19.54 million residents in 2018, it is the fourth most populous state. In order to distinguish the state from the city with the same name, it is ...read more.
Forget about downstate NY! It's just a concrete jungle! The rest of the state is amazing! Niagara Falls, Leetchworth State Park, The Adirondack&Catskill Mountains, The Great Lakes, Beaches, Thousands of miles of fruit orchards, hiking, sailing, skiing, ice fishing, snowmobiling, sledding, pond hockey, the fall foliage, thousands of wineries, the finger lakes, Corning glassworks, the Erie Canal, The Buffalo Wing, Bills games, Sabres games, the baseball hall of fame, Fort Niagara, Fort Ticonderoga, Fort Stanwix, Kayaking, Great Hunting&Fishing, Beautiful Lighthouses & a ton more of stuff! I'm a proud New Yorker from upstate and I wouldn't live anywhere else in the world! Just love it!
Think about it the statue of liberty, the world trade center and the beautiful empire state and Chrysler building. Imagine going in those stuff. YOU WOULD BE SO AMAZED!
I love new york so much even when I just visit there It's awesome,great,Excellent, And Has The most famous buildings (well not all are) And It's a great place to visit And the upstate new york awesome as well Niagara falls is nice and has cool ski resorts.
I live here and its amazing. But I live in Queens so its type of quiet. I always like to go to Manhattan and Brooklyn. I just love the city and was raised here.
I live on queens too. It is really quiet there! But my aunt lives in Manhattan and I see go there every weekend and it is so beautiful and amazing! I love it!
4
Texas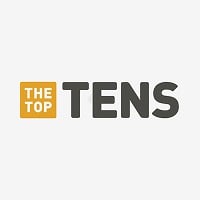 Texas is a state in the Southern USA. It is the second largest by area and population. Its largest city is Houston.
Texas is relly awesome you can visit very hot places and places that get below 20 degrees. You can explore so much in houston, austin, and san antonio. It is very enjoyable with fun places like shliter bond, scream world, splash town, and beautiful south padre island.
I hate living in this state so much. The white people (except in perhaps, Austin) are racist or at the very least racist apologists (They defend the confederate flag although both Republican and Democratic politicians discouraged the flag). They view black people as criminals, Hispanics as illegals (they believe in deporting all of them but who will do the job since these people are lazy), Muslims as terrorists (Ahmed Mohamed is one example, also look at the news comments involving the recent Hajj stampede), etc. In Houston, people panicked over a non-discrimination ordinance (which protects LGBTs from discrimination) and demeaned it as a "bathroom bill," although many places have nondiscrimination ordinances protecting gays and lesbians for several years now (as much as least 40 years). Bigotry rules here, from casual to political. I'm starting to hate most of the people in the Houston area I don't know how my blood pressure can handle it.

Let's not mention the lack ...more
I've just about been everywhere and done everything. I have love for a lot of states but was never more proud then the day I could call myself a Texan! Diverse economy, quality people, amazing food, beauty and culture. I usually like to keep that to myself though in fear that more people realize it and start moving here. I like the Cali comments by the way. Beaches, celebrities, sexiest people and drugs! That's about right for California mentality. But yes, you are classy!
I love Texas because the people are friendly and not snotty and stuck up like the people in California and new york are and it's not a good thing to be the weed capital of the world A.K.A crime capital of the world and you guys don't have the best weather in the world also you guys are not beautiful you guys all have facelifts lip injections plastic surgery etc... Oh and I been to Hollywood and it's not beautiful its trashy with bums all over the place and who wants to have avocados and potatoes instead of steak, chili, potatoes, and much more and best of all every things bigger in TEXAS and one more thing you're not the golden state you guys don't even have any gold left at least are nickname is true the lone star state because we are bigger enough to be are own country!
Wow.. That is one long sentence. Have you ever even been to NY or Cali? By they way you accuse every single resident of these two states to have "plastic surgery" and how we are not "beautiful" suggests that you haven't. And by the way, it's very hypocritical to assume everyone from these states as "snotty". You're from Texas I assume? Well how would you like it if I told you every person down there is a racist, conservative redneck? It's not only not true but it probably would hurt some feelings. As for weather, we can't really control that, now can we?
5
Washington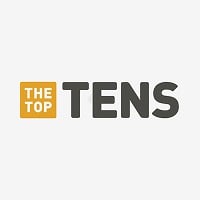 Washington is a state in the Pacific Northwest region of the United States located north of Oregon, west of Idaho, and south of the Canadian province of British Columbia on the coast of the Pacific Ocean. It is the only state named after a president.
There are many beautiful states in the USA, and even though I would not normally vote for my home state ( I currently live in California, another great state to be in), I feel Washington is way underrated. The spectacular scenery, with the water, forests and mountains makes it feel like New Zealand or the Alps or a miniature Alaska(why isn't Alaska on this list? ). The mountains here look bigger and have more glaciers on them than anywhere else in the lower 48, and they are very verdant with spectacular alpine meadows unrivaled anywhere else that I have seen in the mainland US.

Add to that the wonderful seafood, local wine, and the art scene of Seattle and surrounding communities like Port Townsend(not to mention the spectacular backdrop of Mt Rainier and other mountains, and all the water around it that makes it rival San Francisco in scenic beauty). Vancouver B.C. is world famous for its scenery and everything else but Seattle has all that too.

The only thing ...more
Washington is a great state in many ways. Most people are nice, and the weather is pleasant (okay, not if you don't like rain, but I enjoy it due to living here). Washington is also the only state to support every biome including a rainforest! This state produces large statistics in the U.S. agriculture industry, especially in relations to apples. Economically, Washington contributes greatly to the country, hosting a number of largely successful companies.
I was born and raised in Spokane, WA and just recently moved to the west side of the state. Washington has a very diverse climate, mild and wet on the West side and the East side has hot dry summers and cold winters with snow. It has rivers, mountains, deserts, forests and ocean. Lots of national parks and wildlife, but also big cities. I have lived in Washington my whole life and am planing on staying.
Its absolutely BEAUTIFUL here. Great view of tall trees and mountains, no matter where you're standing! (even in the middle of a big city)
6
Hawaii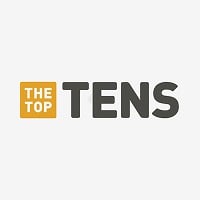 Hawaii is the 50th and most recent state of the United States of America, receiving statehood on August 21, 1959.
Island paradise right here in the USA
Right here in the USA, separated only by 2,000 miles of ocean. Sure, 'Right here'.
As a lifelong resident, Hawaii isn't just a "great vacation spot", it is honestly the most beautiful and best place to live. After visiting many states across the continent, no population of residents ever came close creating the supportive and happy atmosphere felt in Hawaii. As a kid, I, along with everyone I know, was taught to appreciate everything and everyone. Everyone is nice and doesn't mind taking the time to help and listen to a neighbor or stranger. I have met people from the other "nicer" states in the U.S., and their level of kindness has not even come close to the kindness I have encountered in the islands. Along with being hospitable, the people here are very exotic and beautiful (which is definitely not a bad thing at the beach).

Not only does Hawaii create a great atmosphere, but it is home to the most beautiful scenery and landscapes I have ever come across. Not only do the Ko'oalu and Waimea Canyons have deep valleys that are filled with a variety of lush ...more
I live in Cali, but how is this at least not number 2? And hey, maybe, MAYBE, even number 1
Most relaxing and beautiful place in the world! The mountains, Waikiki it's so awesome!
7
Colorado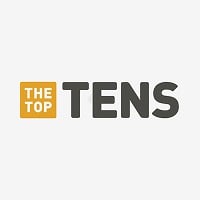 Colorado is a state in the United States encompassing most of the Southern Rocky Mountains as well as the northeastern portion of the Colorado Plateau and the western edge of the Great Plains.
Colorado is a gem, and one of the most beautiful places in the world. If you like big cities there's Denver which has everything you need. However it is the rest of the state that makes Colorado what it is. There are huge beautiful mountains that are geologically diverse and are covered in lush forests and rivers. Fishing and rafting are incredible, as well as the hiking and climbing. In addition to mountains there are deep canyons, huge sand dunes, big lakes, red rock formations, and deserts. The weather is awesome too, with all four seasons and so much sun during all of them. Colorado truly is a beautiful place and vastly underrated.
Colorado beautifully embodies the magnificance of the US from sea to shining sea... and the splendor in the middle.
We legalized weed and shrooms! We weren't the first but we haven't gone back on it like Washington! Cowards. - MasterBeef
Colorado really is a state that used to be forgotten, but really is a pretty nice place. You have pretty much an amazing view in 99% of the state if you just turn around. Throughout the year you pretty much have weather for everyone, an escape from the heat at the coasts and a warmer time for those from the Northern states. I honestly don't understand why almost everyone forgets Colorado, because really it has a deep and interesting history, but also big potential in the future. Skiing is simply amazing and there is so many places to go visit, especially Estes Park, the ice cream there is the best I've ever had. There is even a bonus for perfectionists, it's a rectangle! (which has helped me through the years of growing up there in my very perfectionist nature) It also has something in nature that is every color of the rainbow, red for the rocks, orange for the sunset, yellow for the flowers, green for the forests and plains, blue for the sky and purple for the mountains. Colorado is ...more
8
North Carolina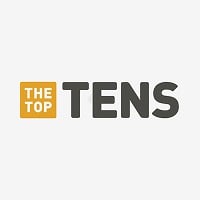 North Carolina is a state in the southeastern region of the United States. The state borders South Carolina and Georgia to the south, Tennessee to the west, Virginia to the north, and the Atlantic Ocean to the east.
When you Live here you can go to the beach on Friday and go hiking and camping in the mountains the next day. We have great people and food. We have some of the top contenders when it comes to education and our school teams are judt outright amazing. We have a beautiful scenery for those who love nature and out right gorgeous towns and cities. We have one of the largest military bases in the country and that can give just about anyone a sense of security that some of these other states can compete with. We battle fields that show are willingness to what we believe in and landmarks that show our states ingenuity and creativity. We are also were Nascar racing truly sprang it's roots. We are a state that holds hard work and dedication to heart. I don't care what others say we are better than any other state.
There is nothing like waking up in the crisp cool air of the sweet Western North Carolina mountains all year round. The weather is so moderate compared to most other states and the wildlife and public areas are plentiful. I have lived in Ohio, Kentucky New Jersey, New York, and spent much time in Florida and Michigan and nothing is more true than Nothing Compares to North Carolina.
Well I cnat say a lot about this place but it is beautiful and I love it here I love my school it is the best one I have been too since I started I love voting thanks for this chance to vote come and visit when you can thank...!
North Carolina is the best place ever! It has perfect weather and beautiful beaches and mountains! We even created PEPSI AND AIRPLANES! NC is a great place to be!
9
Massachusetts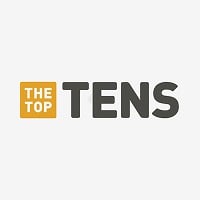 Massachusetts, officially the Commonwealth of Massachusetts, is the most populous state in the New England part of the northeastern region of the United States.
Massachusetts has the best history in the United States. Some of the best state parks, food, and people. You want peace and quite go to the Berkshires or Connecticut River Valley where lush wooded hills and farms stretch across the region. Central Massachusetts is mostly farms but still very beautiful. Eastern Massachusetts has the History and best Vacation spots in the State.
Great history, lots of great sightseeing spots. Most importantly, the best football and basketball team in the usa.
The Bay State has some of the most beautiful historical places I have ever seen. The National Seashore, located in beautiful and historic Cape Call of Duty is one you will never forget. The Basketball Hall of Fame is located in Springfield, MA. The Dr. Seuss museum is also located in Springfield, MA. BEST STATE IN THE UNION!
Massachusetts is a beautiful state with great parks. My favorite part about it is the national seashore. The weather is great in the summer and the beaches are wonderful. Going boating was the experience of a life time. You have to try it. I live in Ohio so it was fun to visit. I hope you take my advice and check it out. You can't forget about the celtics, bruins and boston red sox's. So many things to do and check out. Also a nice place to get a summer house at. HAVE FUN!
10
Virginia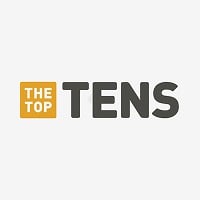 Virginia, officially the Commonwealth of Virginia, is a state located in the South Atlantic region of the United States.
You can't beat the gorgeous valley were I was born and raised. Wonderful scenery in general, looks like Ireland with all the rolling green hills. And there's always stuff to do, hit up Busch Gardens or Kings Dominion, or all the malls and stores we have! My heart will always stay in the valley!
Richmond is an excellent arts and music town, a city that's diverse and fun to explore without being too vast or over-crowded. The James river threads scenic wildlife right through the city, providing tons of great spots for hiking, socializing and sunbathing.

Beyond that, the state as a whole really has it all. The ocean, the mountains, the countryside, and the urban centers. And Northern VA, while often derided by the rest of VA for it's suburban sprawl, butts right up to Washington, DC. , and offers some great cities of its own, like Alexandria and Arlington.
Who doesn't fall in love with Virginia? It's so calm and peaceful, with extraordinarily beautiful and breathtaking scenery! Let's all go: COUNTRY ROADS, TAKE ME HOME, TO THE PLACE, I BELONG... WEST VIRGINIA, MOUNTAIN MAMA, TAKE ME HOME, COUNTRY ROADS
I love Virginia. it has beaches,Rolling hills,mountains,farming land. It has everything
The Contenders
11
Arizona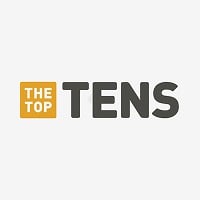 Arizona is a U.S. state in the southwestern region of the United States. It is also part of the Western and the Mountain states.
I like it because back in the north part of America it is frozen Arizona just right
I love Arizona it's so beautiful and the weather is just right my dad is from Arizona
I live in Phoenix and wouldn't trade it for anything! Arizona is such an iconic state, so many westerns and movies being filmed here, many celebrities born or living here. There are so many amazing sights to see: Grand Canyon, horseshoe bend, meteor crater, the 4 corners, monument valley. Climates very nice.. Almost never any humidity
Arizona is the best state by far I live in Colorado and it sucks
12
Michigan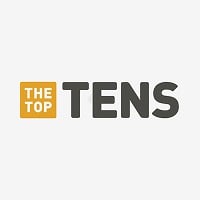 I think Michigan is one of the most underrated states out there, and it's a shame it gets a bad wrap as being a violent and rough state. Sure we have Detroit, a city which is struggling badly, however if you ever visit Detroit you'll realize it holds an incredible sense of pride. A sense of pride many thriving cities would kill for. But regardless of your opinion on Detroit's current status there's a lot more going in Michigan than Detroit. Michigan is quite unique for handful of reasons, Firstly the lower peninsula is one of, if not the most recognizable states from outer space... It looks like a mitten. Secondly we're just about the only state which is made up of two separate land masses (the Lower Peninsula and the UP (upper peninsula)) separated by the great lakes. I'm always amazed at how many people don't realize Michigan has two parts, and that they are connected by the Mackinac Bridge. The Mackinac Bridge is so underrated it kills me, I mean the thing is 26,000 feet long, it ...more
This state doesn't deserve some of the hate it gets. Yes, some cities like Detroit and Flint have high crime rates and could use improvement, but Michigan has some really beautiful sites and scenery. The weather is great in all four seasons and we're also home to the 5 Great Lakes. There's a lot of beautiful nature here and some really good colleges and beautiful cities like Mackinac, Frankenmuth, and other tourist attractions. The 2 peninsulas are really amazing and both have different places and experiences. I believe Michigan is one that should be in the top 10. - EndOfSilence402
I don't see why people think Michigan is a death trap. Other than a few areas it is an ideal place to live. I have lived there for all 14 years of my life and I love it here. You get to experience all kinds of weather no matter what you like- snow, sun, rain, fog, etc. Although it has been a joke my whole life how it can rain for like 2 minutes and then stop for like 15 days and then come back. It would be like 30 degrees all week but on Wednesday it would be like 65 and then it would go back to 30s. And what we say when that hapenns is- " It's Michigan weather! " laugh out loud I love it here.
Amazing state for pretty much all seasons. We have the Great Lakes and are the only state with two masses bringing us into one. Only state that actually looks like something: a mitten. Sometimes called the Wolverine State even though there are no more wolverines in the state. Great golf courses and great for hunting and fishing. When people think of Michigan they think of Detroit and the crime, but that's not who we are. We have some of the most amazing views in the country and some of the nicest people. Home of Faygo, Ford, Coney Islands, and General Mills Cereal. Kid Rock, Enimen, Madonna, and more came from here. You can cross right over to Canada from Detroit. Amazing colleges such as University of Michigan and Michigan State. Home of the Tigers, Lions, Red Wings, and Pistons. Besides Detroit and Flint, it's a relatively clean and safe state. Perfect place for a nice relaxing weekend in cities like Traverse City.
13
Pennsylvania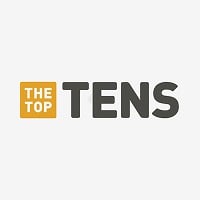 Pennsylvania, officially the Commonwealth of Pennsylvania, is a state located in the northern and Mid-Atlantic regions of the United States.
Pennsylvania is such a great place- it's so relaxing and laid back. We stayed in the country and there was no graffiti except a smiley face. We stayed around the Mennonites and visited Amish- I think that it was kind of a God based society and that was very nice! It was very peaceful and relaxing and everyone was so nice! I would go back again if I could!
I live in Pennsylvania. My grandmother and I always talk about how this state is certainly a gift from God. The mountains are beautiful, the fall foliage is beautiful, and my favorite place in the whole state has to be Dauphin County. This state is full of smiling faces and a beautiful culture that has lasted for centuries.
I have been to every state, and currently reside in California but I voted for pa because how great there food is and how beautiful it is. The only thing I dislike is how hard it is to spell. Now that I've been here I don't want to leave
It is very beautiful where I live here in Pennsylvania. Sunsets look like unicorn colors sometimes. The best place I've been in is the countryside, and where my nana lives because in East Penn Township of Lehighton, PA it is very pretty so I really recommend coming! They also have the cracked Liberty Bell in Philadelphia, PA! Never seen it. I could only see glances of it but it is beautiful in its own way.
14
Minnesota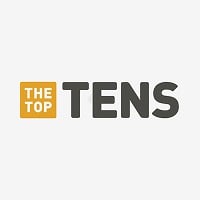 Minnesota is a state in the Midwestern United States. Minnesota was admitted as the 32nd state on May 11, 1858, created from the eastern half of the Minnesota Territory.
I Love Minnesota! Its a great state to live in. You can do pretty much anything. Mall of America is REALLY HUGE!
There's a Nickelodeon themed amusement park, and has a ton of rides. There's also a One Direction Store, American Girl Doll Store and Sea Life. Most people think that Minnesotans talk all funny and stuff, but to be honest I've never heard anyone with a Minnesotan accent in my life. Minnesota can get really HOT in the Summer and really COLD in the winter. This year of 2013 Spring came in March for a week and then left! So we had a really LONG winter, it lasted till the end of April. We have a lot of lakes, in my opinion they're more enjoyable then the ocean. Almost anywhere you go in Minnesota you'll most likely drive around a lake. We have more shoreline then Florida, California, and Hawaii combined. Also, Valley Fair is a great amusement park and the largest one in the Upper Midwest, it's located in Shakopee, Minnesota. You're looking for a place to vacation come to ...more
As a citizen, I don't think this should even be top 5, but not being in the top 10 does this beautiful land shame. With an abundance of lakes, plains, rivers, and lush forest, and great citizens plus many things to do whether it's entertainment from other people or interacting with the vast expanses of nature, this place has it all.
Minnesota is an incredible state to live in, especially the Twin Cities. If you're a hunter or fisherman, there are beautiful woods and over ten thousand lakes. If you love the arts, Minneapolis-St. Paul has more theaters than anywhere in the U.S. except New York and Chicago. Minnesota has great vacation areas like the North Shore of Lake Superior, the Brainerd Lakes area, and the Mississippi River bluffs area. Yes, it gets cold in the winter but that only adds to the variety of things to do, including skiing, snowmobiling, and ice fishing. As for it getting too cold, you can always put more clothes on! I'd rather have that than the oppressive humidity in other parts of the country. The winter is long and the spring isn't always great but the summers and autumns are incomparable. No place is perfect, but the snow plows clear the roads quite quickly in the winter, even after heavy snows. All in all, there is no better place to live.
Minnesota is beautiful. If you go driving up north you'll fine thousands of gorgeous lakes. The weather is nice because, despite the cold winters, we have very warm summers, but they aren't unbearably hot like in several southern states. The Twin Cities are a very exciting urban destination, but there are tons of beautiful wildlife areas not far from it. Biking and walking paths are everywhere, and people are really nice. I just love Minnesota.
15
Illinois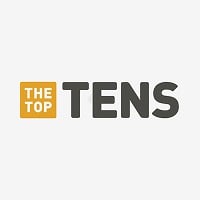 Illinois is a state in the midwestern region of the United States. It is the 5th most populous state and 25th largest state in terms of land area, and is often noted as a microcosm of the entire country.
I have been living here for eleven years now. Chicago is the perfect destination to visit. It has a great beach and people enjoy to go shopping in Navy Pier. The people in the city are very kind with the exception of a few like every other state. The small towns are great too. They have great stores and restaurants. The BEARS!
I've been living for about 14 years now, it's such a beautiful city and I can guarantee everyone, you will love it here. From downtown to the beach, to the restaurants, then to the malls.. We have it all for you to enjoy and love!
Illinois is actually the sixth most popular state in the USA. And I think it's a perfect place to live in. I know Cause I lived their for seven years strait...
I have lived in Illinois for 14 years and absolutely love it! Chicago, navy pier, and just so many fun things to do here. Going on hikes and to the beach is stunning! Many popular films and movies have been here. Illinois is a place you gotta come any season. My opinion is that fall and summer are the two bests but spring and winter are also tons of fun here!
16
Vermont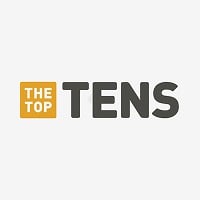 4 beautiful seasons! Real MAPLE SYRUP... Foliage!
Vermont is a very historic state. It should at least be in the top ten.
Four distinct and gorgeous seasons, laid back attitude, fantastic maple syrup, quaint, rustic, a small population spread out among cute historic towns and villages, CLEAN, and one of the most oce-friendly and aware spots in the country. The people are generally very excepting of everyone, and the state is a wonderful place to raise kids and have a family. Crime is quite low compared to other states, the school systems are top ranked and VT is consistenly ranked smartest state in the country. The environment is fantastic! I am a huge fan of Vermont!
In 2026 I'm going to Maine just for the fun of it, and I am going to be visiting Vermont, I have looked over it and it seems to be a very nice state and I can't wait to go - gingamaster44
17
Maine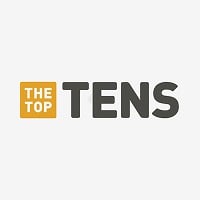 Maine is so underrated. The food scene here, especially in Portland, is amazing. - reviewer321
Maine has the best views and lakes you have ever seen. Maine is proven to have the cleanest water in the USA, and Maine is Vacationland for every person, and makes California and Florida look cheap.
The beginning of this summer I went to Rockland with my family to visit our cousins for like 3-4 days. We did so much there, like eat a crap ton of fried shrimp and go hiking to a light house. I wanna go back - Idiot
Beautiful beaches breathtaking landscapes its an adventurers paradise indeed! Been to each and every state in the usa twice or more and I think its safe to say that Maine IS THE BEST OF THEM ALL
18
Alaska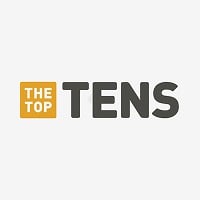 Alaska is a U.S. state situated in the northwest extremity of the Americas. The Canadian administrative divisions of British Columbia and Yukon border the state to the east; it has a maritime border with Russia to the west across the Bering Strait.
There might not be a very wide variety of things to do there like in Texas and California but that doesn't mean it's not a great state! Alaska has the greatest and most beautiful natural environment out of any us state. We literally have anything from cougars, to arctic foxes, to grizzly bears, to moose to seals, and even polar bears! Did you hear that? Let me rephrase it again. POLAR BEARS! Oh, and did I mention the northern lights? And while having all of that we still have some cities like anchorage. My favorite U.S. state by far. (I'm not saying I don't like any other state just Alaska is my favorite.) - NightPanda
I mean... it's lonely and less the 2 miles from mother Russia give it some help
Alaska is amazing and I lived there for 4 years and I would move back there to live their for the rest of my life. You are more free there to do whatever kind of stuff that you like to do. You have more fun their both in the summer but especially the winter. The animals there are cooler and better than other states, and there are a bigger variety of animals and wildlife their. You also have the northern lights and really cold winters there which are fun.
I was born and raised in Alaska for 15 years have been in Texas for 9 years and with me hearing there concerns I'm like what it's not like that they think it's cold all the time and dark and we have more open area to explore more animals then they do we have a beautiful ocean and we have more stuff to do during the winter time to have fun and also during the summer they are missing out
19
New Hampshire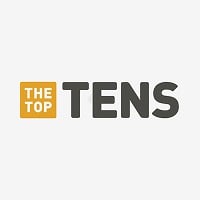 My home state. Very beautiful countryside and this also used to be home to the Man Of The Mountain
Best state to do anything from swimming to hiking even some city stuff. It is really tucked away, but is a little more densely populated than Maine. We are nicer than we get credit for.
One of the best places to go hiking skiing tubing and mountain climbing also has mount Washington
I LOVE THIS STATE. I drove 3+ hours from my house to spend 1 night in a Nashua hotel and it was an amazing experience. I did more in that 1 weekend than I did in the entire year of 2014. It felt like an adventure and it was worth every second and worth every bit of energy I used because it was that awesome. It has so much to do especially in Winter you can go skiing or snowboarding like I do all the time. I would move here if I got the chance - Idiot
20
Tennessee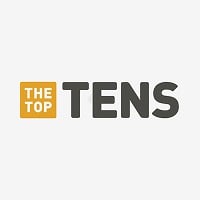 Tennessee is a state located in the southeastern United States. Tennessee is the 36th largest and the 17th most populous of the 50 United States.
I love Tennessee especially because I live there and I also love Pigeon Forge it's beautiful.
It's such a beautiful place to go to! I love all the great places to see and there is tons of stuff for families! Tennessee is the place to go!
It is more popular than some folks realize. While Country gets all the glory in Nashville the whole state has ties to various genres of music. And the smokeys draw in SO many people.
I've been to several places on vacations.While I loved them, I'm always glad to get back to Tennessee where you always get at least one or two friendly waves a day from passing cars.
21
Utah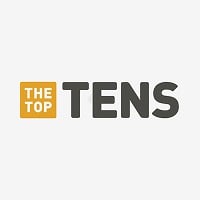 Utah is a state in the western United States. It became the 45th state admitted to the Union on January 4, 1896. Utah is the 13th-largest, the 31st-most populous, and the 10th-least-densely populated of the 50 United States.
To be honest everything about utah us decent but I don't really like the lake... it has mud at the bottom and I am used to the Caribbean beach also I completely dislike some of the people that will give you that fake smile when you looking at them, that scares me a lot. If your planning to live here walk with chapstick because the weather is super dry.
The people are good out here, over all it has everything within driving. Snow, rivers, lakes, hunting, and lots of work. I have been here for 2 years and now am running my own business, it is hard work but it is working. Salt lake city has many things to see, and every around is unbelievable, come see and know for your self, this place is great.
We have like 20 of the best ski resorts in the world
Park city
Canyons
Deer valley
Alta
Snow bird
Snow basin
We have the best snow in the world! One of the best soccer teams. Arches national park. The great salt lake. Zion. The salt flats and way more
I love Utah! I have been living here for 12 years. Utah is so beautiful and really has the greatest snow on earth! There is no place like Utah!
22
Georgia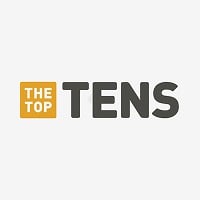 Georgia is a state located in the southeastern United States. It was established in 1732, the last of the original Thirteen Colonies.
Georgia NEVER receives the credit they deserve! We are home to Coca-Cola (America's if not the world's favorite drink), Delta (Atlanta's airport isn't the busiest for no reason. What cracks me up even more is how people want to say Florida is so much better, yet everyone forgets that they won't be going to the beach nor all the "great attractions" every day unless they have won the lottery or can afford to do those things all the time. Perfect for vacation, but living? Not so much not to mention their messed up laws (Zimmerman and Casey Anthony ring a bell? ). Also, not only do we have beaches (even though they might not be as great as Florida's or Cali's, but a beach is a beach right? And the Carnegies, Rockefellers, and Vanderbilt's also thought our beaches were pretty special), we also have Atlanta (what many consider as the Capital of the South and the Hollywood of the South! ), and we have some of the most beautiful mountains (Appalachian Mountains! ). Oh yeah and we also have a ...more
I mean I live here and its kind of a great place I just HATE its history like its very disturbing. Atlanta and savannah are busy cities, atlanta has so much business that's its actually fun to live in Atlanta.
Georgia has anything one could want. The ocean, big cities, tall, beautiful mountains & flat country land. Not to mention southern hospitality from the natives. Georgia should definitely be in the top 10 & I was very surprised to see that it wasn't. With a growing population, becoming the 9th most populous state, I think there's millions that would agree with me.
georgia is a mix of the south and the city! its awesome. GO Atlanta!
23
Ohio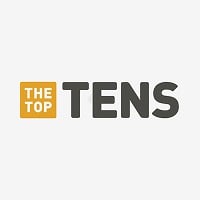 Ohio is a state in the midwestern region of the United States. Ohio is the 34th largest by area, the 7th most populous, and the 10th most densely populated of the 50 United States.
So much fun here! People think the winters are bad, but the bad winters just gives us something to look forward to, the hot summer! We have beautiful summers, always around 70-80 degrees (sometimes even 90! ) Not too hot like California where your dying because it's 110 degrees everyday! Talk about stinky, sweaty people, ya know? The lake is beautiful! I mean, think about it, a lot of states have an ocean, but only a couple states and Canada have a Great Lake. (That's where we get all our fresh water while people from California need aquifers, that one day will dry up) It's like a unending water supply! We have Cedar point, Put-in-Bay, beaches, rock n roll hall of fame, football hall of fame, delicious food, great colleges, no major bad weather at all (hurricanes, tornadoes, earthquakes, tsunamis, floods... NONE! ), 5 major sport teams (Cleveland Indians, Cincinnati Reds, Cleveland Cavaliers, Cleveland Browns, Cincinnati Bengals), and even some hockey teams!, Kalahari, great wolf ...more
US airforce museum, Columbus zoo, Football Hall of Fame, Buckeyes, The Browns, Cedar Point, Cavs, Lake Erie, Salt fork, fishing, hunting, football, The Arnold Classic, there is just so much to do in Ohio. No real dangers natural disaster whys. Snow in winter and in summer it is very hot!
Smaller places like Montgomery are beautiful never too hot winters are cold but have a lot of fun activities to do in it.
I like Ohio because there's not really that much traffic and the weather is great
24
North Dakota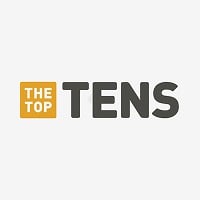 North Dakota is the 39th state of the United States, having been admitted to the union on November 2, 1889.
Not many people come here cause the states kind of abandoned and the population I think is shrinking but they have great places and attractions like Theodore Roosevelt national park and the badlands and Dakota zoo
Very cool place with great people. The Badlands Is one of the most beautiful places on earth. And I have traveled extensively abroad.
This is like one of those Chinese cities that exists but nobody lives in.
All there is is dirt
25
Maryland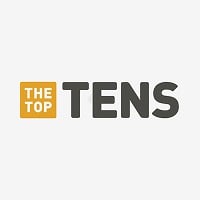 Maryland is a state located in the Mid-Atlantic region of the United States, bordering Virginia, West Virginia, Pennsylvania, and Washington, D.C.
I have grown up in Maryland for the majority of my life, and I have found that it is one of the most enjoyable experiences I have ever had. Like many have already said, each of the four seasons is distinct and very matured. They, like all places, vary from where you are in the state, but in general, here are the seasons of Maryland:

Spring- Spring is quite windy, and still fairly chilly. The remains of winter are still present, and it is not uncommon to see a person out in spring weather with heavy layers. Towards the end of the season, however, it can turn almost as warm as summer. Rain is also a very prominent feature of spring, as it is with all seasons of Maryland.

Summer- Humidity also is a consistent factor in all of Maryland's seasons. While in California, summer is dry and can become increasingly hot, with wild fires being almost common. In Maryland, thunder and lightning are staples within summer. Looking for a place where you're drenched in lukewarm rain while ...more
Maryland truly is a great state, with lots of things to do here. There are mountains, beaches, rural areas, suburban areas, as well as farms! We have all four seasons, with not to cold/hot weather. If you are looking for a place to raise children, there is amazing schools in the area! Personally, I think Maryland is underrated as a 'Blue Crab Loving' state, while there is so much more then fishing in the Chesapeake Bay. ; )
Despite the eye-sore flag, Maryland is a beautiful place with wonderful people. But what will really catch your eye is the official sport -- Jousting ;)

Aside from that, Maryland is blessed with all four seasons, unlike California which only has one: summer. But in Maryland you can truly capture the essence of autumn, winter, summer, and spring. A great state.
Maryland is an awesome place to live and visit! I definitely recommend coming here at least once during your life!
26
South Dakota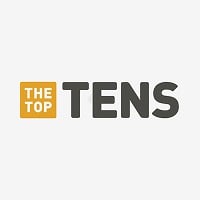 South Dakota should not be way down here it should be in the top ten cause it has a world record for having the USA biggest statue and it is very pretty
Very underrated! Yes the winter is cold, but the other 3 seasons are pretty nice. In the east you have Sioux Falls, a modern and growing city, only about 4 hours from Minneapolis. Out west you have the Black Hills, Mount Rushmore, the Badlands, etc. The Black Hills are one of the lesser known, yet stunningly beautiful mountain ranges anywhere. Check out the Needles, Custer State Park, and Sylvan Lake, then tell me I'm wrong. Add to that friendly people, and no income tax, and you have a great place to live or visit.
What how is it this far down this place is amazing the have the black hills Mount Rushmore badlands wall drug amazing mountains and landscape and wildlife so underrated New York is just a bunch of city people
I hate how, about 1/2 of the population in the U.S. doesn't even know where we are, I've lived here my whole life (16 years) and I know our state has several things in it to see... - delien
27
Wisconsin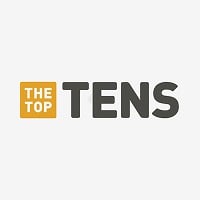 Wisconsin is a U.S. state located in the north-central United States, in the Midwest and Great Lakes regions.
Wisconsin should be way higher than 27, it is the 6th best state to live in! The packers have the best football record, and the bucks and brewers are amazing! We have the Wisconsin Dells, which is a REALLY fun place (I've been there so many times). Honestly, it is the BEST state. And I live in New York and I prefer Wisconsin :l
We have almost everything. Everything is so beautiful. There's a lot of fun too! In the winter you can have a lot of fun. In the summer it's a party. We have lovely lakes, such as Lake Michigan. The beach is very clean and very relaxing. Everything is fun!
Wisconsin is very family orientated, friendly, lots of entertainment and things to do. Summer months there are lots to do and the winter months lots of winter activities to do as well.
You think of Wisconsin farm lands and farm lands are boring but it's not like Kansas with boring flat land. We have lots of lakes, cheese of course, we love to fish, we are next to Chicago we have a big water park in dells Wisconsin. This should be higher
28
New Mexico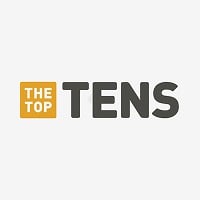 Undeservedly sidelined state - plenty of fantastic natural landscapes to go and see, the large city of Albuquerque and smaller, cultural cities like Santa Fe, great history involving Spanish, Mexican and native influence on the land, a vibrant array of local foods, and the West epitomised through Western movies (and their historical basis), Route 66 and the development of the atomic bomb in more recent times.

One of the most culturally diverse states due to its Hispanic and indigenous influence, and benefiting from snowy mountains, arid desert and pine forests, without the oppressive heat of Arizona or the freezing winters further north. More down-to-earth people than the city dwellers of California, but not as backward as the stereotypical Southerner.

New Mexico definitely has something for everyone - it is the Land of Entrapment!
This state is awesome! WHY IS New Mexico'S POPULATION 2,000,000! IT SHOULD BE AT LEAST BE 5,000,000 OR 6,000,000! Albuquerque is AWESOME! There are lots of cool stores and restaurants and toy stores and a nice balloon fiesta and a tramway that goes up to the mountain. You will LOVE New Mexico I guarantee! There are grasslands here!
The reason why this is low because people think New Mexico is just all plain desert and nothing and too hot, yes it is a little hot but it's not boring at all, there's balloon festivals, and lots of scenery and actually there is white sand!
An awesome state. I grew up here and I love this place, who could not love New Mexico, it's FUN here!
29
Nevada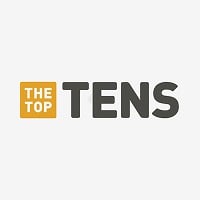 Nevada is a state in the Western, Mountain West, and Southwestern regions of the United States of America.
Think about all the replicas in Las Vegas. There's the Statue of liberty, the Sphinx, a castle, a pyramid (Witch is behind the Sphinx.), and my favorite, the Eiffel tower! I went to this one with my family. YOU WILL BE SO AMAZED!
Nevada is so much more than Sin City. Our mountains, Lake Tahoe, Fly geyser, the glacier nobody seems to talk about, I'm sad Nevada doesn't get more attention then it already does. The scenery is so beautiful and is rich in history. Please come to Nevada! We're much more than Las Vegas!
Las Vegas is awesome
Tourist place! Casinos and amazing views of the buildings!
30
Kentucky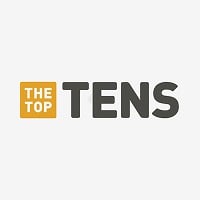 Kentucky, officially the Commonwealth of Kentucky, is a state located in the east south-central region of the United States.
Has absolutely beautiful landscapes. People are also very nice and friendly.
Kentucky is one of the most pleasing states I have ever visited. It has beautiful landforms and a lot of interesting places to visit like the KFC center, mammoth cave, etc. If you live in a different state I recommend visiting Kentucky. I originally was born in California which by the way is 1 right now on this list but I visited Kentucky in the summer of 2012 and I just fell in love with the state so I choose to move to Kentucky and now it is 2014 and I never doubt my decision
While I was born and raised in Kentucky, and may be a bit biased, I have to say that it's the most comfortable, wonderful state I've ever lived in (and I've lived in a few). There is so much culture and personality to it, especially in its central area, and so many people underrate it!
No one realizes what a beautiful place Kentucky is. It's a beautiful place! It's wonderful! I hate to see Kentucky the 43th state. I wish someone could promote it up a level. At lest 1 level up (to 42th place).
31
Connecticut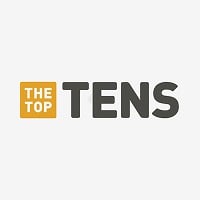 I've been living in CT for almost all of my life, and I must admit, it is absolutely wonderful. We have so much interesting history seeing as though it was one of the 13 original colonies. Also, depending on where you live, you can get a wonderful education, I mean Yale is located in CT, so that must count for something. We experience all 4 seasons, which is nice instead of always hot or always cold. I never see the people from Connecticut fit the stereotype that is always placed, that we're all rich and snooty and have a heavy accent. We may have a slight accent, but nothing major like a Brooklyn or Boston accent. What is also nice is we're right by the water, so it's not that difficult to visit the ocean every once in a while.
Really this state is really small! It even has no activity no enjoyment for children and no attractions! They even have the sweetest teachers in the schools at Greenwich tat seem like they want to marry you! Teachers in Connecticut are the worst! This country in compared to its neighbor New York? In a boxing match New York would win and plus New York has much more enjoyment! It has city Broadway shows and sports stadiums in Madison Square and even the funnest place for all little children, Playland and Connecticut... "Cough" nothing.
I love that description of Connecticut! It fits perfectly! I am proud to have lived here my entire life and I never want to move! So many people complain about this state but not realizing how beautiful and well educated it is!
The history is very interesting but the taxes are pushing the limit. If you're thinking about moving here, Don't. I've lived in this hole for all my life and can't seem to get away from it. Don't give me hate, Just my opinion. But I've lived here for a really long time.
32
Rhode Island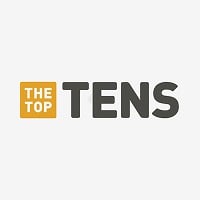 Rhode Island, officially the State of Rhode Island and Providence Plantations, is a state in the New England region of the United States.
I'm British, but have cousin who reside in Rhode Island so have visited a lot. It's a great state, great people who are a pleasure to talk to, lovely beaches, tons of rich American history, and Providence and Newport are charming cities with a great vibe. The weather can be a pain in the arse sometimes, but overall, for such a small state it has a lot to offer. I'll be here all day if I had to say all things I love about the state.
Rhode Island not just a place with beaches THE place with beaches!
When I was driving back home from New Hampshire I decided to stop at RI because it was pretty much on the way so I figured why not right? I went to a chinese place and then visited the area in Warwick where the station nightclub fire happened. I took a picture of the place where they are planning the memorial. I gotta go back and see it. Also the beaches here are amazing - Idiot
I'm a proud Rhode Islander- if you ever come here make sure to go to one of our amazing beaches and try some clam cakes and chowder!
33
South Carolina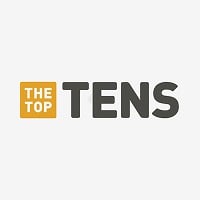 South Carolina is a state in the southeastern region of the United States. The state is bordered to the north by North Carolina, to the south and west by Georgia across the Savannah River, and to the east by the Atlantic Ocean.
Perfect weather and beaches. Growing metros and one of the top 3 states in the country for international investments for a growing job market. Charleston was voted most attractive residents in the country.
I have lived here long time. It nice place. So much history and food. Like sweet tea? Yes. Go SC!
I love south carolina it is a very nice state I think it should be first because it is the best! I love it most even though I have not been to all of the states but I have been to a lot of them and personaly I think south carolina should be in the top 10. Hope you support my vote. SOUTH CAROLINA!
Sure. We have history, and now we're famous because of the Charleston church shooting. But it's REALLY boring here. Nothing ever happens, and most of the people are downright rude, and obnoxious! We're super racist, and have one of the highest obesity rates in America, but overall, South Carolina is my home. And I'm damn proud of it.
34
Delaware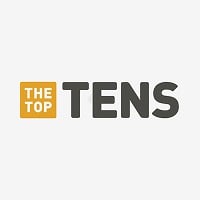 Delaware is one of the Mid-Atlantic states located in the Northeast megalopolis region of the United States.
Delaware is the best state in America. It is the first state! All of the other states followed Delaware's lead when Delaware ratified the Constitution. Delaware is a leader. Also, Delaware has some of the best beaches in the U.S. Very relaxing. They also have a state hair which is very well known. The weather is amazing as well. Snow in winter and cold, blazing hot/warm in the summer, and mild in spring and fall.Delaware rarely ever has tornadoes, earthquakes, floods. Never had a tsunami. The only thing that isn't rare is hurricanes but when they do it they aren't bad. Delaware is the best.
Delaware is a cool place they have awesome beaches awesome state fair and great football and baseball. You should come
I live in Delaware and there is no place I would rather be. It is the place where I have grown up and where I will stay. I have seen California, New York, and many other places, but they are enormous and full of buildings. When going down the back roads of Delaware you get to see the wildlife and see how beautiful it really is. I attend the Delaware State Fair each year, every day and it is one of my favorite summer activities. I enter exhibits and even help set up the fair everyone sees as a finished product. The agriculture is immense and many organizations such as FFA or 4-H flourish here.
Northeast States, best to worst
Maryland>Pennsylvania>New Hampshire>Maine>Vermont>Connecticut>Rhode Island>Massachusetts>Delaware>New Jersey>New York
35
Arkansas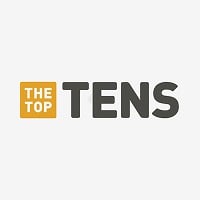 Arkansas is a state located in the Southeastern region of the United States. Its name is of Siouan derivation, denoting the Quapaw Indians.
Arkansas is the razorbacks state and it should be at least the tenth populist state
I live in Arkansas in yes it's a pretty site, but there is a lot of mean in dum people speacaly cave city Arkansas, guys I'm going to warn you do not move to cave city, it's a wrost place ever in Arkansas, once you move there you will not have much money, everything is too much to pay, in lot of poor people in hill billy people, the only thing good about that place is the school, lots of nice kids and teachers, but ever thing else is bad. if you want to move to Arkansas move to heber springs, it's the best town ever lots of stores, lake and it's a beautiful place to live, living there will save your money then cave city.
I used to live their its beautiful I love it it has beautiful trees and mountains. Beaver lake is the best lake in the WORLD. It's got so many caves and things to do eureka springs has a bunch of cool buildings and things to do. Rogers Arkansas, Bella vista, Bentonville, pea ridge and Fayetteville those places in Arkansas are the best.
I went to Arkansas for my birthday, and I went to a hotel, that was unnaturally damp, and the hotels around it were pretty rough, I'm not saying Arkansas is an awful state, because one thing that made this trip worth it was the food, but I'm planning to go back and explore this state even more. - gingamaster44
36
New Jersey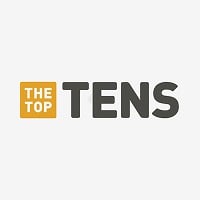 New Jersey is a state in the northeastern and mid-Atlantic regions of the United States. It is bordered on the north and east by New York, on the southeast and south by the Atlantic Ocean, on the west by Pennsylvania, and on the southwest by Delaware.
New Jersey is a great place because we have a little bit of everything, including all 4 seasons. The only reason I left for a period of time was for collage. We have great beaches, forests, and mountains. It's also a beautiful place. And there's always something to do. Only thing that sucks is taxes. Other than that, it's a pretty awesome.
New Jersey is really fun you get to know people around the world.
Many shows and films take place here. It borders NYC and Philly, and has beautiful beaches and boardwalks. Atlantic City, Hoboken, and Jersey City. A lot of famous people are from here, A LOT. Princeton is here. Thomas Edison invented the light bulb and other stuff here, and Albert Einstein lived here and taught at Princeton. I'm amazed it's ranked so low.
Number 17? That's insulting. George Washington is rolling over in his grave. He crossed the Delaware river into New Jersey to win one of his finest battles, Walt Whitman final resting place is in Camden, world wide landmarks like RCA and Campbell soup, New Jersey birthed the finest military leaders this country ever known in storming Norman and bulls Halsey. Grant it where abrasive, but that's what makes us special. That's why we should be much, much higher...
37
Idaho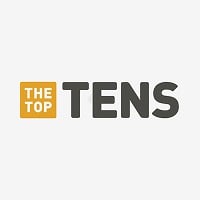 Idaho is a state in the northwestern region of the United States. Idaho is the 14th largest, the 39th most populous, and the 7th least densely populated of the 50 United States.
Idaho is hands down the most beautiful state. Plus we don't have any of the stupid regulations involving the outdoors like some other states back east have. We have everything from massive peaks that look like the Swiss alps, to vast open deserts. And both those things are within an hour of each other. If you want a true outdoor experience come to Idaho
We love Idaho. Open country! Millions of things to do. Beautiful lakes and rivers. If you want the true out door experience get here ASAP.
Idaho is awesome! Most people here are friendly, it's beautiful, and I have been living here fro my whole life and it's awesome.
Best state by far! Forget about California, New York, and Texas. They are overpopulated, overpriced, and overrated. Idaho is open, beautiful, relaxing, and tons of fun!
38
Oregon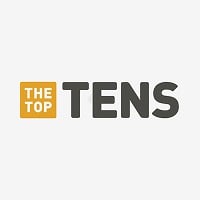 Oregon is a state in the Pacific Northwest region of the United States. Oregon is bordered on the west by the Pacific Ocean, on the north by Washington, on the south by California, on the east by Idaho, and on the southeast by Nevada.
I live in Oregon and I love it! There are mountains everywhere (my favorite being Mt Hood. ) The water quality is very good and the air is fresh. The Oregon coast is a very beautiful place to go year round.
In oregon, you get the perfect balance of summer heat and snowy days.
Oregon is the best just go to bend we even have volcano's and a huge desert
Oregon is awesome I really want to go back and visit with the beautiful beaches and awesome seafood. I would definitely recommend a trip there. I have a sibling and she lives in a apartment that is beautiful but it is expensive, not that I would know but it is perfect for 1 or 2 people. Overall Oregon is great.
39
West Virginia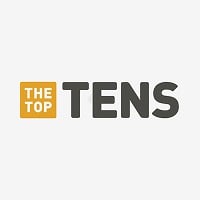 West Virginia is a state located in the Appalachian region of the Southern United States. It is bordered by Pennsylvania to the north, Maryland to the east and northeast, Virginia to the southeast, Kentucky to the southwest, and Ohio to the northwest. West Virginia is the 41st largest state by area, ...read more.
Yeah, West Virginia! It was awesome ever since Fallout 76 comes out.
Drinking moonshine, great music, and the landscapes are beautiful.
I am in love with west virginia, I love the mountains and every feature it offers! it truly is amazing!
It is awesome. Harpers Ferry Is really informative, and the people here are really kind. It is all nature, and it's the best for hitchhiking, hunting, fishing, and camping. It should be top 10.
I live in West Virginia it it is so cool some times it's really cold and some times it's really hot it's all woods its full of nice people it should be number one
40
Louisiana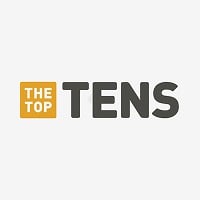 I live in Louisiana and can tell you that I have traveled a ton. Nothing can beat all the delicious seafood and the people there are so nice. I will travel more on the future but nothing is better than home sweet home!
Louisiana OWNS this title.

1. We've got the amazingly delicious food: Gumbo, Po boys, Jambalaya, Crawfish Ettoufee, etc.
2. We've got all the outrageously fun festivals, especially Mardi Gras!
3. Our state is the birthplace of Jazz music!
4. We've got brilliant multicultural heritage and culture!
5. New Orleans is America's most unique city.
6. We've got beautiful wildlife and nature. And might I add, some of the nation's best swamps :)
7. Whenever we're hit by a tropical storm or hurricane, WE ALWAYS PULL THROUGH!
Just visited New Orleans and it's hard to express how impressed it made me! Special and very unique like no other! Especially the nightlife and the friendliness of the locals, food and mint juleps! It's so amazing to be there, feels very safe, to! Also visited some of the plantations- great piece of history there, beautiful nature, very interesting. I am foreign and have no intention to lie - I'm in love with Louisiana!
Its hot, its cold. Its hot. Did I tell you it will be cold AGAIn? HA HA Louisiana is a GREAT place to live! Not much, but we're a family. It just feels like we know each other. Its a good place to go if you want some alone time with the family. Plenty of outdoors! Just watch out for mosquitoes and bring the spray!
41
Nebraska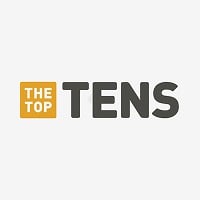 Nebraska is a state that lies in both the Great Plains and the Midwestern United States. Its state capital is Lincoln.
It is the people of Nebraska that makes it a great place. The people of Nebraska are its riches asset. In Nebraska, people never forgot to be human. To honor their roots and celebrate them and our differences. The beautiful Sand hills that one can find solace to the bustling East were there is a smorgasbord of culinary delights, Art and Music. A cornucopia awaits the outdoorsman with great fishing and boating, equine activities. Shopping may not be world class but you will find just about anything your heart desires here. It truly is the Good Life...something I never had in California. If your are bored in Nebraska it is because your are boring to begin with.
Hate the fact that everyone hates this place and say it has nothing... there are TONS of things to do but maybe not as much as california
The last place Californians want to live! beautiful land, great people, only Nebraskans understand
I am from here and I used to hate it but it is a very special place, people are kind, the hills are beautiful and people say Nebraska is flat and it is actually one of the least flattest states. People say it is boring but search a little song called right here in Nebraska by the string beans.
42
Indiana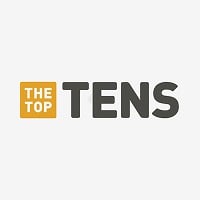 I live and it would make sense one of the only things we are popular for is the Indy 500
Lol this is where I live but it is terrible so I think it should be the last on the list - OceanfrostThePsychoDarkClanCat
It is AMAZING SO MANY NICE AND AMAZING PEOPLE HERE there are a FEW fake friends but overall AMAZING
Born and raised here in Indiana! Yea we got a lot of corn but Indianapolis is awesome! So much to do there like Children's museum, the Indianapolis Zoo, Lucas Oil Stadium, Pacers, and much more! And don't forget that Michael Jackson's from here! Go Indiana!
HOLY! Are you talking about the museum with the huge dinosaur poking into it? Because I loved that one! - SilverstreamSucks
43
Alabama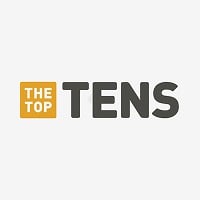 Alabama is a state located in the southeastern region of the United States. It is bordered by Tennessee to the north, Georgia to the east, Florida and the Gulf of Mexico to the south, and Mississippi to the west.
I was born and raised in Baldwin County and proud of it. Beautiful place. I live in Magnolia Springs, one of the only places in the world where you can get mail delivered by boat. It has an interesting background. I love to go fishing in the rivers by my self sometimes. No cars, no noise, just the sounds of nature. And one of the most important facts about my state, BEST SWEET CORN EVER! And I don't mean that canned up stuff shipped off somewhere, I mean freshly picked, corn on the cob. I'm an Alabama country girl and have no shame in it!
A state with incredibly beautiful coast line and mountains, mild winters, richly varied cities, and most of all, a deep and compelling history and story, sometimes very dark, but other times truly uplifting.
I was born and raised in Alabama, in the Lee/chambers county area for 13 years before moving here. To Texas, I mean. I lived with the rednecks of auburn and Beauregard. And so what if everyone's a meth addict there. Just one more reason not to breath while your there, am I right? But I am very homesick right now, so I choose Alabama the beautiful for number 1 on this list.
We'll to me it's a little like Tennessee but you got to live in Alabama I know I know I live in Los Angles but when I visit Alabama I fell in love laugh out loud
44
Oklahoma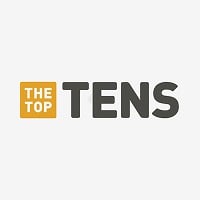 I've lived here all my live and am planning my escape. The people are friendly but you can't get anywhere without a car and if you desire an active lifestyle forget it! The weather is extreme and the humidity is miserable as well as the allergens ( we are always in the top 10 for worst allergies) I'm surprised we made 34!
Oklahoma is my favorite state in the whole world. It is a really fun state. There is a lot of stuff to do.
Oklahoma is the only state where you can have a dessert party and a flood in the same week probably and I live living here and I'm surprised it's 46th I thought it was like 15th considering it's always talked about
I love the Indian State. there is a lot to do here, and the people are great.
45
Iowa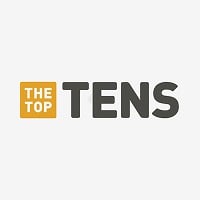 Iowa is a U.S. state in the Midwestern United States, bordered by the Mississippi River on the east and the Missouri River and the Big Sioux River on the west.
Iowa is one of the Best states to be in. The Weather is great for all Seasons, there is plenty to do, some people say there is only one City in Iowa but that is Completely False because everywhere I have been in Iowa has a City there. Iowa also has Theme Parks like Adventure Land. The state is also quite peaceful when you get Used to it. Also people say most of the State is Corn Fields and that is partially true because the soil in Iowa is really great so people like to Farm here. If you like to Fish or Hunt you can do that here too.
We have the lottery, we have the corn, and we have the people. All those 3 mixed together is a great econemy. Corn fields are a huge thing here, but also realize that Iowa has many other great business opportunities. Taxes are high but the way of living is great.
I hate how everyone just believes every stereotype they hear about Iowa. We have everything other states have, except mountains, but if you want mountians just go to a state that has them. We have many cities and towns, over 900 to be exact. We aren't just farms and Slipknot, we have beaches, to find them, go to the lakes in Iowa. In fact, we don't even have the most farmland in Iowa, in fact, most Iowans don't even live on the farm. The weather is bad, but if you're tough enough, you can get used to it. We have theme parks like adventure land, the fair, etc. And we have the same technology everywhere else has. Stop believing everything you hear, if you hate Iowa, don't come here, we don't need hatred here. This state is very underrated and should be in the top 10. - JakePlaid
Iowa is a great state to work, rest, and play. Lakes abound, excellent camping, and water sports. No we don't have beaches, but we have educated, fun, talented, people, some move away, and take their talent with them. The likes of California, Florida, and Texas, could use someone with a brain, after all you elected the terminator as governor, and had Gary Coleman, who did in Utah.
46
Mississippi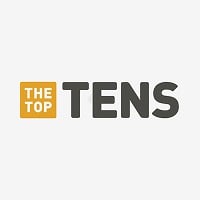 Mississippi is a southern U.S. state with the Mississippi River to its west, the state of Alabama to its east, and the Gulf of Mexico to the south.
Mississippi hands down is the most hospitable state I have ever been in. The welcome you with open arms. I am a white male, who traveled with a black family. I stayed in their houses, ate some of the best cuisine in the world, played with little kids in the front yard, and had a blast! I know racism is rampant in the south, but Mississippi deserves a little more respect. Where else can you buy a 5 bedroom, 5 bath house, on 50 acres of land, all for roughly $500,000, not California. Lay of Mississippi!
Yeah Mississippi is the perfect place to live in my opinion, it has the largest tour of the civil war. It also has some of the best food in the world. I think this state should be at least above New Jersey.
Mississippi needs some more respect. Yes, in our past, we had slavery, but that doesn't mean Mississippi is still bad. Every list of "worst states" I see, Mississippi is always the worst. I don't like seeing my home state being the worst. Its beautiful and not everyone is racist.
I'm from the MS Gulf Coast which is home to the longest man-made beach in the world. It's 26 miles of sugar-white sand. The MS Gulf Coast is like one big contiguous city. Mississippi is also the birthplace of Blues and Rock 'n Roll. The entire world would have a radically different culture if it weren't for this state.
47
Missouri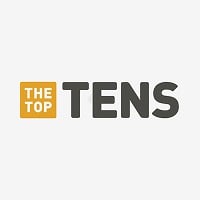 Missouri is a state located in the Midwestern United States. It is the 21st most extensive, and the 18th most populous of the fifty states.
Missouri is the best state! Look everyone Missouri is the
47th best state! Bad things. Missouri should be about the top 20. Everyone help that live in Missouri or anyone
In America! Missouri you can win this race!
I live in Missouri and always plan to. Missouri is a beautiful state and I think it should be more popular. By the way, I am from St. Louis (Please never go there, it is one of the most dangerous places, unfortunately.)
Missouri has everything from forests to beaches and it's the crossroads to the entire country. Y'all need to show some respect for the foundation of Western colonization
I think Missouri is a beautiful place. We need to get it in at least in the top 15. Go MISSOURI!
48
Kansas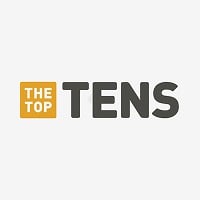 Kansas is a U.S. state located in the Midwestern United States. It is named after the Kansa Native American tribe, which inhabited the area.
Kansas is probibly the nicest place I have ever been. The people in Kansas are so nice and thoughful. I love it here so much, I don't know if I ever what to leave this place. Come and you will now how great it is here. The climate here is the best, hot in the summer and cold in the winter. I am never going to leave!
At least better than Nebraska
The wonderful land of oz!
Hey, middle of the continental United States, Bleeding Kansas, Air Capital of the world, windiest city, creator of the slushy, (soon to be) largest water slide in the world. All Kansas.
49
Wyoming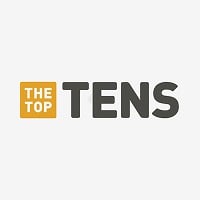 Wyoming is a state in the mountain region of the Western United States. The state is the tenth largest by area, but the least populous and the second least densely populated of the 50 United States.
I mean... I wanted to help out the last and second to last state ya know
I live in Ohio, but Wyoming is by far my favorite state. It has beautiful mountain scenery and huge plains too. There is so much to do in Wyoming. Cheyenne frontier days in the summer, Yellowstone national park, horseback riding, climbing mountains and so much more. Wyoming is way too unappreciated. It is an amazing state. I have no clue how it has a lower rating than Ohio... It is so boring here!
Wyoming is arguably the most beautiful state in the USA! I hate how Virginia, North Carolina, Illinois and Ohio are so high up just because of their large populations which means people who live there vote for them. The states with low populations like Idaho, Montana and Wyoming and less so Vermont and Maine are underrated :(
Great quality of life. Absolutely beautiful mountains and the nicest people. Yellowstone and Grand Teton National parks have some of the most beautiful mountains, water falls and lakes in the world. Devils Tower National Monument is stunning. Long winters, but wonderful in the spring, summer and fall.
50
Montana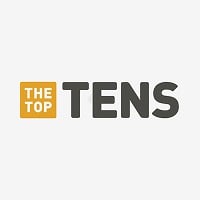 Montana is a state in the Western region of the United States. The state's name is derived from the Spanish word montaña.
Someone please help this poor state at the bottom of the list
It should at least be in top 5
Montana is the best state in America! It never gets enough credit. We don't need a fancy sports team to be popular! But never come to Montana if your not a badass. If you can't handle our harsh winters and scorching summers then why come in the first place. Big Sky is hands down the best ski resort in the lower 48 right along the outskirts of the city of Bozeman. Hell the Kardashians even came to ski. So don't come if your not a badass like me. Not even Kim Kardashian can handle the icey roads (car wreck). Montana is a badass state. Should be #1 hands down.
Montana is a great place. Its beautiful