Top Queens of the Stone Age Songs
The Top Ten
1
No One Knows

One of the catchiest songs ever! - Userguy44
Great song, a poppy melody added with insanely intense hardcore drumming by legend dave grohl make it one of the greatest songs of all time - sharty
this song has a great rhythm to it. - lucario411
There are no doubts about it! No One Knows it's just genial! One of the best tracks ever made in all music industry!
7 Comments
2
Go with the Flow

This got me in a good flow. - Userguy44
This is one of the only songs I can listen to repeatedly and not get tired of. The drum rhythm is amazing and makes the song sound very epic--the guitar has a very unique and cool sound, too.
The best love song ever written... and the truest.

It rocks hard and is deep in it's meaning. The beat is steady and sticks in your mind forever.
Awesome song. Video was amazing, guitar sounds too good and drumer did a great job. Vocalist was great. Go with a flow song sounds better than the best
17 Comments
3
Little Sister

the drums sounds addictive in this music. there's no way you can't like it.
Don't know why, but the melody of this song suddenly pops up and runs through my head for at least an hour or two every single day - and it has for months now - I LOVE it!
Jam block sounds sweet and awesome vocals from josh this is their best hit by far no competition
I love the guitar parts and the melody is awesome
3 Comments
4
Song for the Dead

DRUMS! This song kicks so much ass. I love to play this on guitar and I love listening to it. Josh Homme and Dave grohl. This record is so tasty, whoever loves this album has to check out Them Crooked Vultures
The start of this song makes it - Grohl is INCREDIBLE! The venom that the band play with in this song makes it. It truly is one of the best songs on the album and a song that I continually go back to when listening to QOTSA. Listen to it on your way into work and you feel like a million bucks!
If you've seen it performed live, you understand. That's all I need to say. If you haven't then be sure to
Unparalleled
5 Comments
5
I Appear Missing
The best song on the most underrated album in history - ohhimark768
Unbelievably deep, poignant, more layers than Shrek's onion. Incredible songwriting. When listened to you genuinely feel like you're listening to the greatest musicians in the world playing a song they spent 50 years writing.
Desert Rock at it's finest. Any true QOTSA fans will recognize this as their best song. This is by far their dreariest, deepest, and most enchanting song yet. I have heard this song over fifteen times and am still being blown away by it. No One Knows is bad-ass, but this... This is a masterpiece. 10/10
If you didn't know this by now, there's no helping you. Best song on the new album.
39 Comments
6
3's & 7's

Great song
I love no one knows, but 3's and 7's got my vote because of the incredibly simple but awesome guitar riff. Also, I don't really like go with the flow and believe this should definitely be ahead of it.
So much fun to listen to and will make your head bop, just like all of QOTSA's other songs :) This is special though, trust me! The riffs are so awesome and it conveys a sense of adventure.
Great! I was between go with the flow and this! Era vulgaris is the best album! I really do like this song!
6 Comments
7
First It Giveth

This song is so cool its an awesome drug songs and the lyrics are awesome! You really shouldn't miss this song its off Songs for the Deaf and its probably the best song on that album
This should be number 1. This is my favourite above No One Knows Go With The Flow and Everybody Knows that You're Insane
This is my favourite queens of the Stone Age song
Amazing underrated song. number 1 for me
3 Comments
8
You Think I Ain't Worth a Dollar, but I Feel Like a Millionaire

Killer Song! The nicks vocals are very powerful, and the guitar riff are simple, but amazing!
Is that Dave Grohl knocking on the door? Well, open WIDE - because from those first few seconds, this is an awesome, rocking' song!
One of the best driving rock songs I've ever heard. Reminiscent of 'Song 2' by Blur.
Top tune, as mentioned, perfect for some late night driving. Some of their harder work
4 Comments
9
The Lost Art of Keeping a Secret

I love the queens, and this is my favorite of their songs. They seem to have a love rock n' roll, they pay homage to it one moment and tear it apart next.
Easily there best track and I would say Rated R is their best album.

One of the best tracks of that decade and in recent times. Very Under rated in my opinion.
I love the intro to the song and he verses
By far the best
2 Comments
10
In My Head

This one deserve the top 3 for sure!
This is one of the few songs that mean so much to me. I get a feeling I can't explain when I listen to it.
WHAT?! IN MY HEAD in 14 th place?... It should be in the top tens...
This music is great! I can't stop listening to it
6 Comments
The Contenders
11
Song for the Deaf

Their best song. It blows me away every time I hear it. You can't predict what will happen next and the riff is just amazing
Creepy and awesome, the bass guitar and the guitar, drums, and homme vocals are excelent! Its a great song
12
Make It Wit Chu

in a moment of euphoria I downloaded their entire catalague. I already knew and loves their hits like no one knows and little sister. After repeated listen make it with chu is a total masterpiece. The laid back vocals, the hypnotizing rhythm guitar, a perfect drum tracks and the improvise solos just makes it for me.
Defines the "roll" of rock and roll. Definitely an amazing song that absorbs your entire mind into it and you lose your self in it. All the keyboards, guitars, vocals, drums mashed together to make a masterpiece
I can listen to this song over and over and over and...
Come on this song should be higher example in 5 or 3
4 Comments
13
If Only
Ridiculous this is top 5 for sure
this song is very addictive... I love it!
Only found this when they reissued the first album, absolute gem...
Trippy, dark, and sexy. Josh Homme's voice is so seductive and psychedelic.
3 Comments
14
Sick, Sick, Sick

Hated it the first time I heard it. Love it now
"No One Knows" is easily number one, but I know that this song is a very closer second.

There is nothing else in the world like it!
Man, it's pretty upsetting to see such an amazing song so low down on this list. This deserves to be in at least the top 10.
I would kill hordes of zombies with this song!
2 Comments
15
I Sat by the Ocean

The guitar from the start of this song is simply amazing. This and Smooth Sailing (both from their new album) deserve to be in top 10! It doesn't beat No one Knows, 3's and 7s, In my head or Give it All from their previous albums, but they are amazing still
This song easily deserves to be in the top five. in my humble opinion, the best song off of their album, incredibly catchy and reeks of crunchy, melodic, homme-esque riffs. One of the few songs that gets replayed once I hear it.
Best song by far, so emotional and the riff is amazing!
Love LOve love LOVE! Listen to it every night!
6 Comments
16
Regular John

My favorite song ever by any band!
Glastonbury 2002. Best song ever.
It's so simple yet so perfect, plus my favorite guitar tone of all time
Best riff, love it. Easily their best song.
2 Comments
17
In the Fade

My first love by them. Possibly surpassed by some later ones but his has the nostalgia of my teens
Incredible quiet to loud dynamic. For me, the best song by the Queens. Mark Lanegan's voice, while scratchy, is soothing throughout the verses and chorus. Simple, but oh so effective
Good Lord...62nd?! It must be some sort of sick joke for this song to be so far down the list. Top ten for sure. Brilliant song in just about every way. Beautifully layered and never sounds exactly the same twice (if that makes any sense).
Can't believe this is so low on the list, amazing pacing with great vocals and simple lyrics that make you want to sing along every time and feel the hopelessness and freedom this song brings to the table.
7 Comments
18
Mosquito Song

"Where will you run, where will you hide, lullabies to paralyze" This song has everything, one of their most thought out songs in my opinion
A beautiful piece of music. The orchestrated instrumentals creates a very unsettling mood, perfectly suited to the song. Art at it's finest.
Should be number one. Like nothing ever written before. Pure originality in ever aspect. Lyrics, orchestra, singing, everything about this song is just perfect. One of my all time favourites in any genre.
This should be higher on the list
1 Comment
19
The Sky is Fallin'

Best song, Heavy guitar with beautiful melody ("Close your eyes and see the sky is falling" part) makes this their best song
20
If I Had a Tail

This song just makes you want to move, all the while feeling a sinister vibe. Love it so much. Powerful Lyrics. "Expensive holes to bury things"
Almost feels like I'm listening to the Rolling Stones' Gimme Shelter. Instrumental brilliance.
Epic intro and details throughout including big thumps and guitar riffs
This song has so much drive. Favorite song off like clockwork.
3 Comments
21
My God Is the Sun

Great riff
Top 5 worthy, maybe even top 3, maybe even top 2, maybe even... well you get the point: This song is amazing!
If you are a truly a QOTSA fan, this should be at the top with No One Knows, one of their best songs and one of the best rock songs ever!... Like Clockwork 2nd best album only behind Songs For The Deaf.
The BEST song of their new album. All day I can't get it out of my head. The main riff of the song in addition to Homme's voice absolutely hynotizes me. This deserves to be at least in the top five of Qotsa's best songs made untill now.
9 Comments
22
...Like Clockwork

The title track off the latest and GREATEST album... Homme and company never disappoint and continue to amaze.
This needs to be higher on the list... Seriously.
Such a good song.
Beautiful!
23
Smooth Sailing

Great song...love the guitar parts and the lyrics are amazing!
Funky! Awesome iconic riff that I'm surprised hasn't been done before, epic! Homme in falsetto is also welcome!
Awesome song I would put it in their top 5
Best Qotsa riff other than no one knows should be in top ten
24
Tangled Up In Plaid

One of the most underrated in my opinion, and one of my favourites
Song is amazing. Should be way more popular
25
Kalopsia

A true masterpiece in every way. The song illustrates the duality of life through masterful lyrics and evocative melodies. This theme is mirrored by what amounts to two songs beautifully arranged.
26
Turnin' on the Screw

Awesome riff, awesome beat, awesome feel, awesome everything! My absolute favorite qotsa song.
27
Villains of Circumstance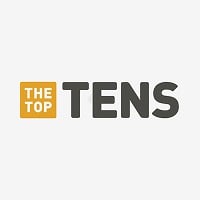 Chills and amazing chords. Underrated, a amazing song in general.
Love this song, one of the best from their new album and one of my all time favourites
28
Keep Your Eyes Peeled

Oh come on this is better than half the list, it has sludgy heavy guitars with smokey cool vocal delivery aka the quintessential QOTSA song.
What the hell?! 53rd place seriously?! This song is amazing, massively underrated and deserves to be much higher on this list.
29
Someone's in the Wolf

They opened with this song in Sydney the other night and although id already heard the song before it instantly became one of my favourites after hearing it live
"No One Knows" is obviously number one, but this song needs to be in the top ten!

If you have not heard this song, you absolutely need to!
30
God is on the Radio

Amazing breakdown and solo with a catchy verse and chorus. A great listen on a great album. It is a very underrated song that should be given more credit.
SO COME BACK ANOTHER DAY -- BEST PAUSE EVER -- AND DO NO WRONG. Amazing soloing on this song.
I know that god is in the radio, checking the station.
#47? No...way!
31
Better Living Through Chemistry

I can not believe this song is not in the top ten one of the grooviest intros ever and live, the solo in the middle is incredible, I haven't listened to no one knows in years but this song is still on my playlist along with a lot of gems on songs for the deaf. Seriously kids songs for the deaf is the greatest rock album of all time highly invest sitting through and listening to that whole thing QOTSA are highly underrated don't believe what people say are good songs every queens fan I've ever talked too has vastly different favorites
This song is wonderful... It puts you in a trance... This is not a typical song by them, it's very unique to queens and brings something new to their collection of music.
Come on people! Play it on guitar and you'll fall in love with this song. Great song great song. Bring this to the top and slap everyone in the face who doubted.
Seriously? Seriously!? Not even top ten? This is the kinda tune that elevates a 'rock' band to something so much more.
2 Comments
32
Gonna Leave You

Fab song. Really catchy chorus, smooth guitar melody and nicks vocals on this tune are pretty damn great. It's QotSA surf rock!
33
This Lullaby

34
You Can't Quit Me, Baby

This is my favorite QOTSA Song. The bass line is so amazing. - JCHOW
There needs to be more songs in the top ten from the Queens' first album. Not the least of which is this song. Very catchy.
This song is so intense. It hypnotizes you the whole way through.
Best bass line ever. The live from Over The Years (YouTube it) is, after a decade, still the best thing I've ever heard.
1 Comment
35
Another Love Song

What the f-
why is thi-
k. yeesh 35 is a bit low
36
Auto Pilot

Such a great track.
All of the songs on this list are amazing, but this one is my personal favorite, along with Millionaire, 3's & 7's and Go with the Flow. Can't stand to see it so low
This at #33 and God Is The Sun at #31?! They should be top 5.
A LOT of idiots with bad taste in music..
Awesome song! The beat and the rhythm are very cool! Can't stop listening! Love it!
5 Comments
37 Era Vulgaris
38
The Way You Used to Do

awesome
Best song from the new album, prominent riff and addicting chorus.
39
Burn the Witch

38?!?! Come on!
I love this song. Its simple beat and bluesy guitar make it one of the most relaxing, and somewhat horrifying, tracks they have ever written. This album rocks, check it out
Bloody good song that is very catchy, could listen to it all day.

This and 'No One Knows' go very well together.
Burn the Witch... Burn and Ash to Bones
Burn the Witch... Burn and Ash to Bones (8)
Drum drum... Drum drum
1 Comment
40
Feet Don't Fail Me

Can't get enough of this song!
Best song on this album besides "The Way You Used To Do."
Best riff and chorus of all time!
41
Domesticated Animals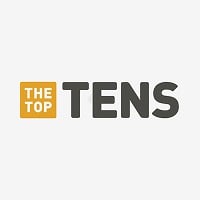 Awesome song
42
The Vampyre of Time and Memory

What a haunting track that is only compounded by the equally eerie video. The guitar sizzles and wails over the plodding drums like the steady footsteps of movie serial killer. Unreal song and a shame it's this low on the countdown.
Dark... Takes the listener to a place where the layers of consciousness are peeled back ever so slowly with reckless abandon.
This song should be in the top 10!
Probably best in the album
1 Comment
43
Do It Again

Way to low should be in top 15 at least!
I would have put this in top 10 easy
Simply deserves first 5
44
I Think I Lost My Headache

One of the best Queens' songs In my opinion. It lures you in with really weird and awesome guitar melody, and then the amazing riff kicks in and it's fantastic. Also love the vocals, the slide guitar, the keyboard and the 2 minute brass outro witch still wakes me up in the middle of the bloody night
Weird, and fantastic at the same time!..
45
Everybody Knows that You're Insane

This needs to be higher top 20 at very least
THIS IS MY FAVORITE QOTSA SONG! HOW IS IT NOT ON THE LIST?!?! - Boi
46
Fairweather Friends

Love this song, reminds me of A Brave New World from Jeff Wayne's Musical War of the Worlds.
This should be higher on the list... I mean Dave and Elton John... Great sound and lyrics
47
The Evil Has Landed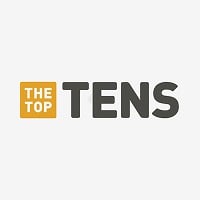 Amazing song from start to finish! The guitar sounds great in it!
Love the guitar in this song flawless
Love the song amazing guitar
The "Black Dog" of Queens of the stone age, dirty, catchy and memorable, not only QOTSA, it's Josh's essence on one song.
48
Feel Good Hit of the Summer

awesome stuff really, the real statement of the genious in the simplicity of Qotsa's songs, they're are ridiculously good but keep it ridiculously simple compared to a lot of stuff out there, thats why I love stoner, its all about the "wave" of the song, playing the genre urself only makes it much better =P heads up, in two years time my stoner band is gonna open for Josh at glasto!
Great base line at the start of the song
This song should be so much higher than 13th! Great catchy song! Easily my favourite qotsa song!
Nocotine valium vicodin marihuana extasis and alcohol - p393011
49
Into the Hollow

It's the sound that Queens of the Stone Age was born to create! It's from Era Vulgaris and just sounds so smooth. You can listen to it so many times over without getting sick of it.
A very underrated song, yet one of their best.
Shows a side of Homme rarely heard. This song does great justice to his vocal range.
54? Wow, I though that this could challenge for their bwst song.
Emotional...beautiful...as the whole album where it was released from
50
Misfit Love

It is absolutely unacceptable that this song is so low. It rocks too hard to be stuck at 49th
This songs introduction is perfect. then it slowly progresses and has an incredible payoff ending like "my designer", "leg of lamb", and "you would know".
Check out the performance at the Henry Rollins Show. Wicked Tune.
Awesome dance tune with a great feel. Every single instrument compliments the others perfectly. The intro is out of this world. One of QOTSA's best tracks.
1 Comment
PSearch List
Related Lists

Top Ten Best Songs On Queens of the Stone Age's Rated R

Top Ten Best Songs On Queens of the Stone Age's Self-Titled Debut

Best Songs From Queens of the Stone Age's Songs for the Deaf

Most Underrated Queens of the Stone Age Songs
List StatsCreated 1 May 2009
3,000 votes
86 listings
10 years, 205 days old

Top Remixes (38)

1. I Was a Teenage Hand Model
2. I Appear Missing
3. Go with the Flow
youngblood209

1. First It Giveth
2. In My Head
3. No One Knows
courier28

1. No One Knows
2. Song for the Dead
3. You Think I Ain't Worth a Dollar, but I Feel Like a Millionaire
trev2503
View All 38
Error Reporting
See a factual error in these listings? Report it
here
.