Top 10 Worst Beat Pickers in Hip-Hop
Some people say that Nas is the worst beat picker for some reason, but these rappers prove otherwise.

The Top Ten

1 Canibus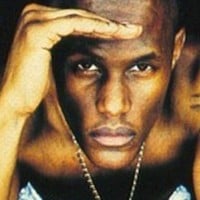 Germaine Williams, better known by his stage name Canibus, is a Jamaican born-American rapper and actor.
2
Jadakiss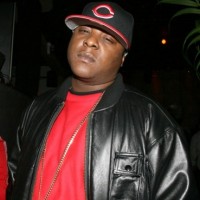 Jason Terrance Phillips (born May 27, 1975), better known by his stage name Jadakiss, is an American rapper and songwriter. He is known for being a member of the group The Lox, as well as being a member of the Ruff Ryders collective and for his solo work. His first solo album, Kiss Tha Game Goodbye, was released in 2001. He is currently signed into both Def Jam Records and his own label, D-Block Records.
Terrible beat picker outside of The Lox, for the most part.
3
Cassidy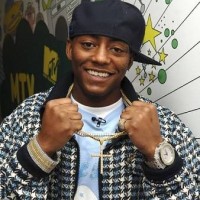 His awful production is what keeps me from listening to him more, if only he had production like Freeway...
4
Fabolous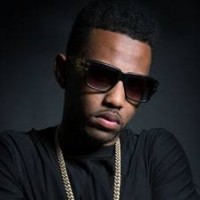 Fabolous is already a pretty boring rapper for me, and the fact that he raps over some of the wackest production doesn't help either.
5
Kendrick Lamar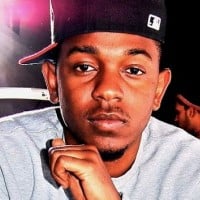 Kendrick Lamar Duckworth (born June 17, 1987) is an American rapper and songwriter. Raised in Compton, California, Lamar embarked on his musical career as a teenager under the stage name K-Dot, releasing a mixtape that garnered local attention and led to his signing with indie record label Top Dawg Entertainment (TDE).
He picks great beats. I have no idea why he is here. The beats for Alright, I, DNA and The Blacker the Berry are great.
6
Jay-Z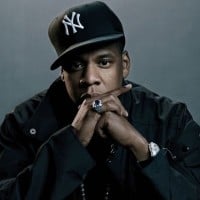 Shawn Corey Carter, known by his stage name JAY-Z, is an American rapper, record producer, entrepreneur and investor born on December 4, 1969 in Brooklyn, New York. He is best known for his albums Reasonable Doubt, The Blueprint, and The Black Album. He is considered to be one of the best rappers of all time.
Jay Z picks some great beats. He shouldn't be here
7
Pusha T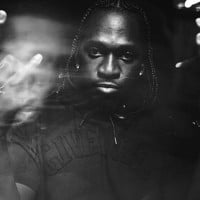 He has great beats
8
Big Sean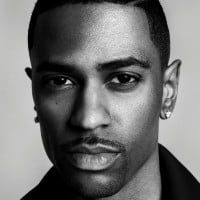 Sean Michael Leonard Anderson, known professionally as Big Sean, is an American hip hop recording artist from Detroit, Michigan.
9
Lil Wayne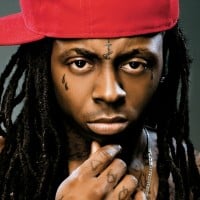 Dwayne Michael Carter, Jr. is an American rapper from New Orleans, Louisiana. He was discovered by Brian "Baby" "Birdman" Williams at a very young age, and was signed to Cash Money Records, where he would be one quarter of the rap group Hot Boys. In the years to follow, he would go on to find his own label, Young Money, where he would sign popular artists such as Drake, Nicki Minaj and Tyga, and he would go on to be one of the most popular rappers of all time. ...read more.
Wayne's beats are probably one of his weakest elements as you mostly focus on his vocals and lyrics as opposed to the production. However the beat for 6 foot 7 foot is amazing
Especially on the Carter, a lot of the production is either boring or just underwhelming.
10
Eminem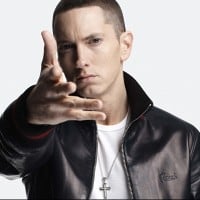 Eminem, born Marshall Bruce Mathers III, is an American rapper, actor and music producer born on October 17, 1972 in St. Joseph, Missouri. Eminem has sold over 300 million records making him the bestselling hip-hop artist of all time. In addition to his solo career, he is a member of D12 and (with Royce da 5'9") half of the hip-hop duo Bad Meets Evil. Rolling Stone ranked him 83rd on its list of 100 Greatest Artists of All Time, calling him the King of Hip Hop. Including his work with D12 and Bad Meets Evil, Eminem has had ten number-one albums on the Billboard 200 and 5 number-one singles on the Billboard Hot 100, and 13 worldwide.
Yeah, a lot of his beats, like "Love the Way You Lie" are not any good. Like ShrekTheGoat said, a lot of his songs have bland percussion/beats, but the lyrics are good.

However, the beat for "Rap God" is really fairly good.
Like Wayne, Eminem's lyrics are where you are supposed to pay attention. His beats are usually generic and uninteresting.
The Contenders
11
Logic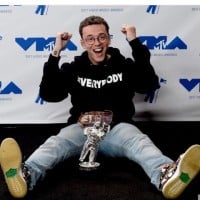 Sir Robert Bryson Hall II, better known as Logic, is one of the most influential artists in the rap game today. He was Born on January 22, 1990, in Gaithersburg, Maryland and first gained major fame through making 2013's edition of the XXL Top-10 Freshmen List and has easily become the most successful in that entire class (Only Schoolboy Q, Joey Badass and Chief Keef come close). Logic even got more popular in 2017, when he released his song, 1-800-273-8255. It was nominated for the Grammy Award for Best Music Video and the Grammy Award for Song of the Year. It also reached number 1 on the billboard charts. It was on his album, Everybody.
A pity that some of these are actually very good rappers.
12
Denzel Curry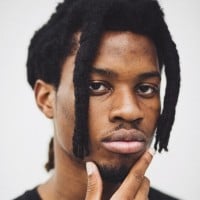 Denzel Rae Don Curry (born February 16, 1995) is an American rapper and songwriter from Miami Gardens, Florida. He released his debut full-length album, titled Nostalgic 64 on September 3, 2013. His second full-length album, titled Imperial, was released on March 9, 2016. His third album, Ta13oo, came out in 2018, and his next album, ZUU came less than a year later.
His beats are honestly pretty weak to me and just sound cheap and unfinished. For example the song g**k, the beat has potential but it just doesn't hold up. I honestly can't play it on a good stereo system because it has no bass. He has a few great beats like Black Balloons and Ta13oo (song), but other than that his stuff is underwhelming. The production on ZUU was somewhat better but still basic and generic.
13
Gucci Mane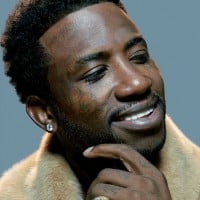 Radric Delantic Davis, known professionally as Gucci Mane, is an American rapper who has released 12 studio albums and over 70 mixtapes. In 2007, he founded his own label, 1017 Records. He helped to pioneer the hip hop subgenre of trap music alongside fellow Atlanta-based rappers T.I. and Young Jeezy.
Even for trap, a lot of his production is so boring and forgettable, and I don't even see how people would want to listen to him! Even back when I was into trap music, I always had a hard time finding that "good Gucci song."
He has forgettable production but some of it is still great like I Get the Bag
14
Submarine Man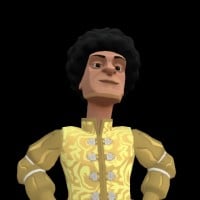 Water Handblast (born Ardy Robert Andrews) better known by his name Submarine Man, is an American rapper known for his songs that heavily feature lyrics about foot fetishes as well as heavily autotuned vocals.
15
Lil Dicky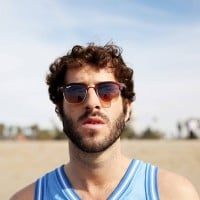 David Andrew Burd, better known by his stage name Lil Dicky or LD, is an American rapper and comedian.
16
Kid Buu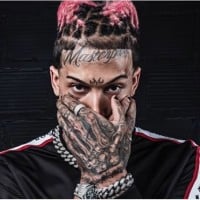 He has a couple of beats that are pretty good. Most notably the ones for Drought Season, Fake Energy, and I Wish. His other beats especially on his debut album Revenge Of The Clones are just forgettable, bland, and poorly mixed sometimes.
17
Lupe Fiasco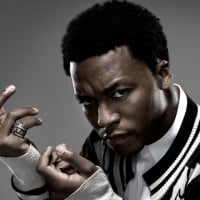 Wasalu Muhammad Jaco (born February 16, 1982), better known by his stage name Lupe Fiasco, is an American rapper, record producer, and entrepreneur. He rose to fame in 2006 following the success of his debut album, Lupe Fiasco's Food & Liquor. He also performs as the frontman of rock band Japanese Cartoon under his real name. As an entrepreneur, Fiasco is the chief executive officer of 1st & 15th Entertainment.
He had good beats on his first two albums for the most part, but after that his production is somewhat inconsistent. He still has some good beats outside of those two albums though.
18
K-Rino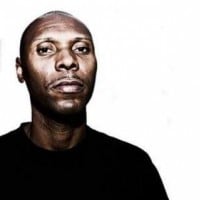 Eric Kaiser (born 9 September 1970), better known by his stage name K-Rino, is an American rapper and record producer from Houston, Texas. He is a pioneer of the Southern hip hop scene, and has been rapping since 1983. K-Rino's first release was the single "rocking It" with his group Real Chill in 1986, and he founded the South Park Coalition collective that same year. K-Rino has spent his entire career as an independent artist, and has released all of his albums since 2004 on his label Black Book International.
He actually has some pretty good beats, listen to Multi-Reflex for example. He's kind of hit or miss but his beats are nowhere near as bad as they're made out to be. The thing with K-Rino is that he doesn't really pick "bad beats", it's just that a lot of his beats sound cheap and underproduced, sort of like mixtape quality, and are unpolished,. The production on his latest albums Mind Vision and Lightning Language are actually quite good and polished though, I think people who want to like K-Rino but can't because of his production should check those out.
19
Lil Wyte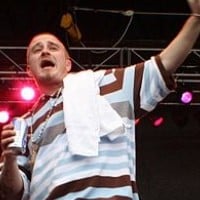 Patrick Lanshaw, better known by his stage name Lil Wyte, is an American rapper from Memphis, Tennessee.
Lol...I know who added this here, and no, he has great beats, especially on his first four albums. When most of your discography consists of beats produced by DJ Paul and Juicy J you're automatically exempt from this list lol. His beats outside of those albums aren't as good but the production on his newest album was solid and versatile.
20
Ski Mask the Slump God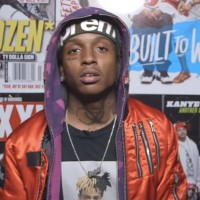 Stokeley Clevon Goulbourne, born April 18, 1996, is an American rapper and songwriter from Fort Lauderdale, Florida. He is well known for his goofy and sometimes nonsensical lyrics and songs and his fast flows, as well as for collaborating with the late XXXTentacion.
He has a few decent and hard beats, but mostly his production is just horrendous and pretty much insulting to the ear.
21
Killer Mike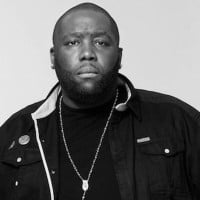 Michael Render, better known by his stage name Killer Mike, is an American hip hop recording artist, actor and activist from Atlanta, Georgia.
He has good beats from El-P in RTJ, but the production throughout his solo career is a little more than questionable at times.
22
Freddie Gibbs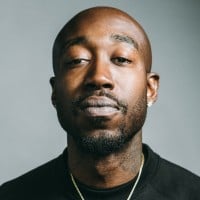 Fredrick Tipton, better known by his stage name Freddie Gibbs, is an American rapper from Gary, Indiana.
He used to pick good beats when he was first starting out, but nowadays most of his production on his solo albums sounds either: generic, unfinished, or just boring.
23
Drake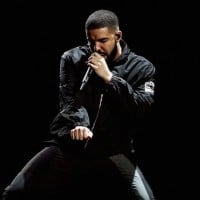 Aubrey Drake Graham, known professionally as Drake, is a Canadian rapper, singer, songwriter, record producer and actor, born on October 24, 1986 in Toronto, Canada. He started his career on Canadian reality show "Degrassi: The Next Generation".
He picks lame beats nowadays, because he is a lame rapper.
24
Joyner Lucas
His beats are terrible for the most part. I'm glad I'm not a fan of him because ADHD was disappointing.
25
Young Thug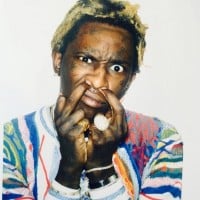 Jeffrey Lamar Williams, better known by his stage name Young Thug, is an American rapper from Atlanta, Georgia. He became known for his commercial debut single 'Stoner', as well as other songs such as 'Check', 'Digits', and 'Best Friend' ...read more.
PSearch List