Rappers with the Sickest Flows
The Top Ten
1
TECH N9NE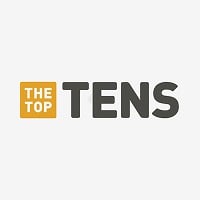 ...read more.
Don't get me wrong I love Eminem, but Tech should really be number one he has the sickest flow of all time in my opinion. Everyone who looks at this list and see's that he is number two should look up some of his music and give him the true fan base he deserves. He is the most under appreciated rapper of all time.
jus has the best flows
da best crew voice
da best ever
better then BTNH, 2Pac
& everybody else!
Eminem has fans tech n9ne has followers
There's no one else like him and even if some one does surpass the tech in sales they'll never pass his songs
Love a lot of rappers but Tecca Ninna... He's probably the best.
V 16 Comments
2
Eminem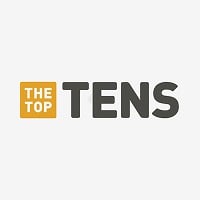 Eminem, born Marshall Bruce Mathers III, is an American rapper, actor and music producer born on October 17, 1972 in St. Joseph, Missouri. Eminem has sold over 300 million records making him the bestselling hip-hop artist of all time. In addition to his solo career, he is a member of D12 and (with Royce ...read more.
He's really creative with his flow, like he rapped over a beat for like an hour just using different flows and when he was done picked the one he liked best. I can respect tech 9 but he's definitely not as good as Eminem. Biggie should be 2, and Pac 3
In my opinion, he is the god of rap, stupendous lyrical flow, amazing storyteller, one of few who went diamond, and very fast. Greatest rapper I've ever heard. Long live he god of rap
The best rapper in history. He's a maniac. No one even dares to battle with him. When he starts rapping, it's all art. He really makes people want to listen to him even more.
The goat
V 15 Comments
3
The Notorious B.I.G.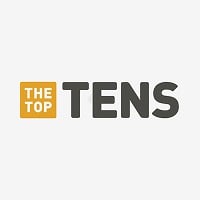 Christopher George Latore Wallace, better known by his stage name, The Notorious B.I.G (a.k.a. Biggie Smalls), is consistently ranked as one of the best rappers of all time. The Notorious B.I.G was born May 21, 1972, he was born in Brooklyn, New York. At the age of 24 The Notorious B.I.G was murdered ...read more.
We need more talented rappers that also have a story to tell and not just about nightclubs. My top 5 are Biggie
2pac, Eminem (old school), 50 cent, dr dre.(6 jay-z 7 lupe fiasco 8 nas 9 jadakiss 10 kendrick Lamar)
Biggie smalls flow was perfected on all his songs! His lyrics where amazing but his flow was mind shocking. Whys isn't he at number 1? This lost must be wrong if he ain't in the top 4. Rest in peace to a true gangsta
I think I am going to be sick because how can biggie be at number 10? His flow was awesome and his lyrics are amazing, give him any beat and he can spit a perfect flow.
THE GOAT
V 27 Comments
5
Big L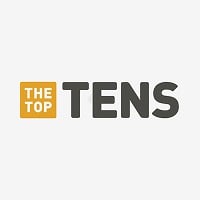 Lamont Coleman (May 30, 1974 – February 15, 1999), best known by his stage name Big L, was an American hip hop recording artist, born and raised in Harlem, New York City, New York. Coleman embarked on his career in rapping, with the hip hop trio, Three the Hard Way. His first notable appearance came ...read more.
Legendary flow, some lines he could spit were insane and always matched the beat perfectly. Such a shame he died.
His multi-syllabic rhymes fit perfectly with his smooth voice, making a perfect flow.
I always thought Biggie had the best flow. Then I heard Big L.
god
V 8 Comments
6
Percee P
Seriously, if u came here to vote for your favorite rapper, go listen to some of Percee P's stuff, THEN come back and vote.
None of you guy probably know who this is, but he is a underground legend who has perhaps the sickest flow ever. He has rapped with greats like Eminem Aesop, Rock, MF Doom, and many others. He is just incredible. THE RHYME Inspector Percee P.
Expert wordplay, vocabulary and timing
V 1 Comment
7
Andre 3000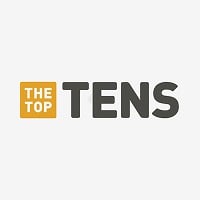 André Lauren Benjamin, known by his stage name André 3000, is half of the hip-hop duo OutKast. He is widely considered to be the better half of the duo, and is widely considered to be one of the greatest rappers of all time.
I really don't know how people can't seem to realize that this guy is arguably the best rapper ever lived
People tend to confuse amazing flows with rapping fast. Andre has a unique flow and the best delivery in the game. He's up there with pac and biggie.
Rapping fast does not mean a rapper has good flow. Andre switches up his flow all the time and it still sounds better than anyone else
Rapping with Jazz technique. saying words in the middle of every beat. GOAT!
V 1 Comment
8
Rakim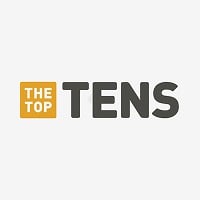 His laid back style of spitting bars is unmatched in the rap industry, to this day. Legend!
Microphone Fiend, Don't Sweat the Technique... None better.
He is of all time
9
Kool G Rap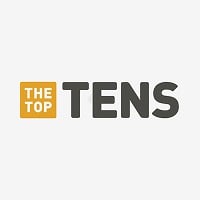 Nathaniel Thomas Wilson, better known by his stage name Kool G Rap is an American rapper from the Corona neighborhood of Queens, New York City.
Of course Kool G Rap has the sickest flow.. No competition at all... I mean what it means to a rapper to have a sick flow? Basically you try to sound as much as you can like Kool G... Second and third place goes to whoever came closest to him. I have no idea when this guy takes a breath...
Kool G is an absolute Legend, and had a great influence on Big Pun, who in his own right should be on this list.
10
KRAYZIE BONE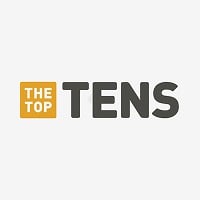 Just listen to any song by krayzie bone and compare it to the best song of any of the other top 10 rappers mentioned here and his flow would still murda em all.
Seriously, nobody in this world knows ANYTHING about flow if Krayzie is number 9. He has the best flow in the history of hip hop!
Krayzie bone is an absolute monster. If his catalogue goes on and on. He actually puts meaning into his music and I have never heard an artist ride a beat like he can.
Best flow rapper
V 5 Comments
The Contenders
11
Kendrick Lamar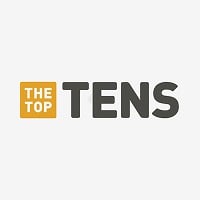 Honestly the best rapper still in the game. Flow is amazing. Lyrics meaningful and has a great background.
Just amazing
Leader of the new school. Great choppy flow, rhyme scheme, meaningful lyrics, punchlines are alright.
How is he only 11? Kendrick has the best flow, beats, and lyrics of all rappers I've heard. Put him at #1 pleaee
12
SpongeBOZZ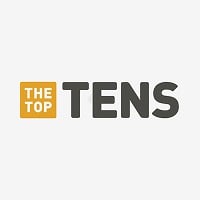 Dimitri Chpakov, better known by his stage names SpongeBozz and Sun Diego, is a German rapper of Russian descent born on March 17th, 1989. ...read more.
Please do yourself a favor and listen to all of the "Started From the Bottom / Apocalyptic Infinity" double video in all its 27 minutes glory. There are so many different flows, structures, tempos, rhyme schemes,... the part where he raps without the costume is also him. That was the moment when he revealed his true identity.
https://www.youtube.com/watch? v=yMfgjVlGbUE

And if this is too long for you - after all, you may not understand the language - here is the craziest double time rap you'll ever hear (note that the German language has a harder and clearer pronounciation than English):
https://www.youtube.com/watch? v=DVVswBCMIyk - Martin_Canine
13
MF DOOM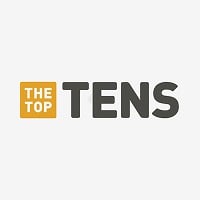 Daniel Dumile, also known as MF DOOM, is a British-born hip hop recording artist who spent most of his life in the United States.
He just has so many rhymes ( and multi-syllabic rhymes) that he automatically flows, it's nit just the rhymes but the overall vibes that you get from listening to him that you feel you've been teleported.
Particularly as Viktor Vaughn, his lyrics and skills are epic
MF DOOM has a unique flow, persona, and message; tragic story; and in my opinion he has the illest wordplay of any MC. He would spin any of the other MCs on this list in a head to head battle.
Why ain't he in the to top 5!
14
Lil Wayne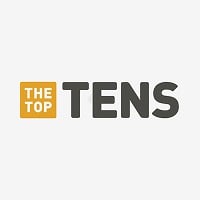 Dwayne Michael Carter, Jr. is an American hip hop "artist" and is often referred to as one of the worst "rappers" of all time. He was signed to Cash Money Records by Birdman at a young age. He has been critically acclaimed and even more panned throughout his career. He's often criticized for talking ...read more.
15
Method Man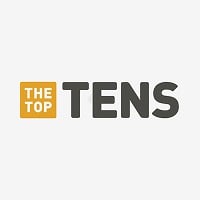 Meth smooth, harmonious and effortless flow defined the 90's
Unique voice and mad flow that seems effortless. Almost any Wu-tang song you listen to is gonna have flow and be super smooth too.
Bull crap, Method Man practically invented the modern flow, he was an innovator, the first to care about how his raps sounded instead of what they were about. Meth rages hard, all bangers gave A$AP Ferg that flow mad respect to both homies.
16
Eko Fresh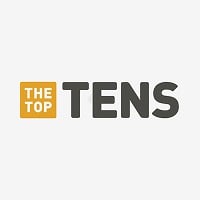 Ekrem Bora, better known by his stage name Eko Fresh, is a German rapper of Turkish descent born on September 3, 1983. ...read more.
17
Jay Z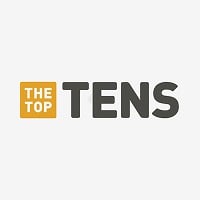 Shawn Corey Carter, known by his stage name JAY Z, is an American rapper, entrepreneur and investor. He is best known for his album Reasonable Doubt.
Is this list created by little kids.
His flow is the reason why he's one of the best 90s rapper ever.
Real talk, look at his early works
Nobody messing with hov
18
Snoop Dogg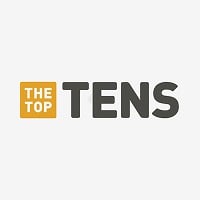 Cordozar Calvin Broadus, Jr., known professionally as Snoop Dogg, is an American rapper and actor from Long Beach, California.
Oh come on really, he should be top 5 at least, Snoop's voice is like a rhythm to whatever beat he's free styling to. Yes Doggy Style is amazing but it wasn't his only great album, Seriously listen to cool aid, blue carpet treatment, no limit top dogg and plenty more to hear what I'm talking about, put him further up please
Doggystyle was amazing and he had a great flow but after some good albums he started turning into a piece of crap
he's a og
19
TWISTED INSANE
Laugh out loud at the comments about eminem, especially the first 2 ones! Eminem fanboys spread their ignorance again... And how can you call eminem's flow sicker than tech n9ne's, krayzie bone's and bizzy bone's?

Anyway, I voted for twisted insane since pretty much his flow is the definition of a sick flow
Wickedest flow ever, no one can flow better than twisted. BRAINSICK
Twisted Insane has to have one of the fastest and best flows around
I like underground psycho
V 2 Comments
20
C-MOB
I listened to The Antidote on worldstarhiphop and it made me search for more of this guys music. Insanely underrated I'm surprised I never heard of him until about a week ago. I got his albums off itunes and I been listening to him nonstop ever since. This guy is probably one of the best I've heard in a long time.
I know C Mob see him all the time...I have his first CD. He is a great. I can't believe nobody has signed him. Fly away. Is my #1 favorite. HIS FLOWS ARE JUST SICKER THEN AVERAGE. And his new Antidote album is just sick. New video with Twisted Insane sick. AND VIDEO MISTRESS, IS ANOTHER GREAT. ANDREW T-Rock video
C Mob a pro, he been doing this shyt for a while, he know what he's doing and has put in a lot of work fine tuning his ability,
PSearch List
Recommended Lists
Related Lists

Best Rappers of All Time
Best Punjabi Rappers

Top Ten Fastest Rappers

Best Persian Rappers of All Time
List Stats
1,000 votes
65 listings
9 years, 220 days old

Top Remixes

1. SpongeBOZZ
2. Eko Fresh
3. Eminem
Martin_Canine
1. TECH N9NE
2. AZ
3. Big L
H_dogg_mugga
Posts
Error Reporting
See a factual error in these listings? Report it
here
.