Top 10 Rappers with the Sickest Flow
The Top Ten
1
Eminem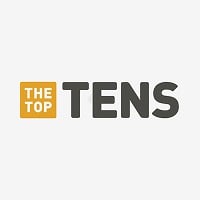 Eminem, born Marshall Bruce Mathers III, is an American rapper, actor and music producer born on October 17, 1972 in St. Joseph, Missouri. Eminem has sold over 300 million records making him the bestselling hip-hop artist of all time. In addition to his solo career, he is a member of D12 and (with Royce ...read more.
He's really creative with his flow, like he rapped over a beat for like an hour just using different flows and when he was done picked the one he liked best. I can respect tech 9 but he's definitely not as good as Eminem. Biggie should be 2, and Pac 3
In my opinion, he is the god of rap, stupendous lyrical flow, amazing storyteller, one of few who went diamond, and very fast. Greatest rapper I've ever heard. Long live he god of rap
The best rapper in history. He's a maniac. No one even dares to battle with him. When he starts rapping, it's all art. He really makes people want to listen to him even more.
eminem is the best raper alive besides jay z people who say lil wanye is the best do not understand rap eminem will kill wayne em is the best and he is back to claim his crown
2
TECH N9NE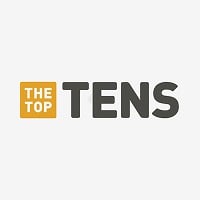 Aaron Dontez Yates, born November 8, 1971, better known by his stage name Tech N9ne, is an American rapper. In 1999, Yates and business partner Travis O'Guin founded the record label Strange Music. He has sold over two million albums and has had his music featured in film, television, and video games. ...read more.
You can pick any song off of his 20 studio albums to showcase his versatile flows.
You can honestly pick any verse off of any song to showcase his lyrical talent.
The control of his breath, pronunciation, and track word-play is on another level.
His dedication is untouchable. Rapping for about 30 years, signed to labels, left labels, stayed in his hometown Kansas City to help build their rap scene (most go to LA or NY to BE put on, he got on in his city and stayed), he even refuses to get his teeth fixed in fear that he will not be able to enunciate properly when he is trying different flows.
ALUCARD EVERLASTING
Don't get me wrong I love Eminem, but Tech should really be number one he has the sickest flow of all time in my opinion. Everyone who looks at this list and see's that he is number two should look up some of his music and give him the true fan base he deserves. He is the most under appreciated rapper of all time.
jus has the best flows
da best crew voice
da best ever
better then BTNH, 2Pac
& everybody else!
Eminem has fans tech n9ne has followers
There's no one else like him and even if some one does surpass the tech in sales they'll never pass his songs
3
The Notorious B.I.G.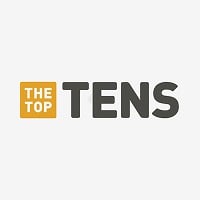 Christopher George Latore Wallace, born May 21, 1972, better known by his stage name The Notorious B.I.G (sometimes Biggie Smalls or just simply Biggie), is an American rapper from Brooklyn, New York. On March 9, 1997, he was murdered in a drive by shooting in Los Angeles, California at the age of only ...read more.
He's obviously got the best flow just listen to juicy or hypnotize
We need more talented rappers that also have a story to tell and not just about nightclubs. My top 5 are Biggie
2pac, Eminem (old school), 50 cent, dr dre.(6 jay-z 7 lupe fiasco 8 nas 9 jadakiss 10 kendrick Lamar)
Biggie smalls flow was perfected on all his songs! His lyrics where amazing but his flow was mind shocking. Whys isn't he at number 1? This lost must be wrong if he ain't in the top 4. Rest in peace to a true gangsta
I think I am going to be sick because how can biggie be at number 10? His flow was awesome and his lyrics are amazing, give him any beat and he can spit a perfect flow.
4
Big Pun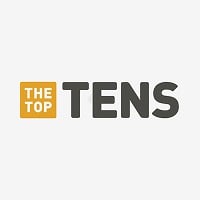 Christopher Lee Rios, better known by his stage name Big Pun, was an American rapper. Emerging from the underground hip hop scene in The Bronx borough of New York City, in the early 1990s, he was the first Latino rapper to have an album certified platinum as a solo act. ...read more.
Big pun should be top 5. The only reason he isn't is cause no one on this list are voting for real flow, just who can rap the fastest. Seriously, if you haven't the album capital punishment go and listen to it right now, I promise you wont be dissapointed. Also as a side note to anyone who thinks 2Pac had a great flow needs to look at his rhyme schemes. I respect him as a legend but he didn't have a very impressive flow.
Basically his entire album Capital Punishment displays his great flow and lyrics. Such a shame he died he was a great rapper.
Should definitely be higher than biggie - DaWyteNight
It's a joke that he is this low. I mean, drake and Kendrick lamar above the king of flows? SMH... - DaWyteNight
5
TWISTA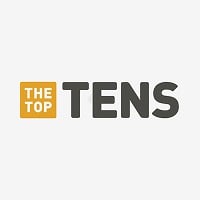 Carl Terrell Mitchell (born November 27, 1973), better known by his stage name Twista (formerly Tung Twista), is an American rapper. He is best known for his chopper style of rapping and for once holding the title of fastest rapper in the world according to Guinness World Records in 1992, being able ...read more.
Lyrics flow amazingly and tied with busta in my opinion in speed
He's one talented dude
6
Big L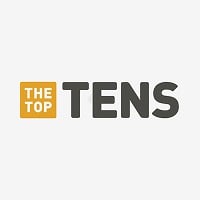 Lamont Coleman (May 30, 1974 – February 15, 1999), best known by his stage name Big L, was an American hip hop recording artist, born and raised in Harlem, New York City, New York. Coleman embarked on his career in rapping, with the hip hop trio, Three the Hard Way. His first notable appearance came ...read more.
Legendary flow, some lines he could spit were insane and always matched the beat perfectly. Such a shame he died.
Big l was a taken to early. He had jay -z dick riding him. Jay-z still bites his lines
I always thought Biggie had the best flow. Then I heard Big L.
His multi-syllabic rhymes fit perfectly with his smooth voice, making a perfect flow.
7
Pharoahe Monch
One of the most underrated hip hop artists in the game
How are drake Kendrick lamar jay-z and all of them above this guy? - DaWyteNight
Pharoahe is a God King on the mic.

He slithers in and out of bars with an unmatched delivery. He teamed up with Prince Po to release flows that were unheard of before and by 1994 as Organized Konfusion.

Every solo album in his catalogue has blended dizzying flows with meaningful lyrics.
8
Tupac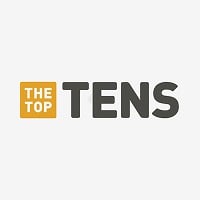 Tupac Amaru Shakur, also known as 2Pac, was an American rapper and actor born on June 16, 1971 in East Harlem, New York. Tupac sold over 75 million records worldwide and has been referred to in multiple major publications such as Rolling Stone as one of the greatest music artists of all time. 2Pac was ...read more.
His flow is so good it's like it has its own rhythm, and he can play with it with so much ease it's mind-blowing. You can feel his flow is natural and that's what makes him the rapper with the sickest flow. Should be number 1
Cause that's just the way it is
One of the best rappers in lyrical and storytelling, R.I. P Tupac
9
Lil Wyte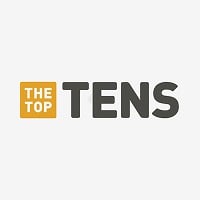 Patrick Lanshaw, better known by his stage name Lil Wyte, is an American rapper from Memphis, Tennessee.
10
Hopsin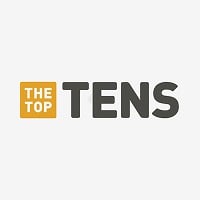 Marcus Jamal Hopson, better known by his stage name Hopsin, is an American rapper, record producer, director and actor from Los Angeles, California. Hopsin was born on July 18, 1985. His first album was called Emurge but he's best known for his album titled Raw.
Hopsin displays great flow in songs like Ill Mind of Hopsin 5, where he talks about modern problems. The flow in almost every song he is in is so seemless but clear. If you voted for Tech N9ne, I'd recommend you to listen to "Am I A Psycho? " with Tech N9ne featuring Hopsin and B.o.B. If you voted for Eminem, just know Hopsin is inspired by him.
... He's just insane like literally his flow and words are crazy
To me the sickest
The best flow along with tech n9ne
The Contenders
11
SpongeBOZZ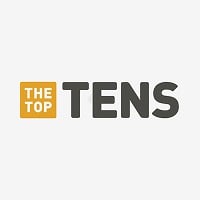 Dimitri Chpakov, better known by his stage names SpongeBozz and Sun Diego, is a German rapper of Russian descent born on March 17th, 1989. ...read more.
Never knew his name was dimitri but he's the best German rapper in the rap game my favorite songs are
1 Planktonweed
2 Yellow Bar Mitsvah
3 Spongebozz Vs Greeen
Please do yourself a favor and listen to all of the "Started From the Bottom / Apocalyptic Infinity" double video in all its 27 minutes glory. There are so many different flows, structures, tempos, rhyme schemes,... the part where he raps without the costume is also him. That was the moment when he revealed his true identity.
https://www.youtube.com/watch? v=yMfgjVlGbUE

And if this is too long for you - after all, you may not understand the language - here is the craziest double time rap you'll ever hear (note that the German language has a harder and clearer pronounciation than English):
https://www.youtube.com/watch? v=DVVswBCMIyk - Martin_Canine
12
T-Rock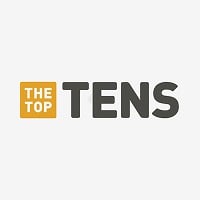 T-Rock is an underground rapper from Atlanta, Georgia. He started out his career as part of the Memphis rap label Hypnotize Minds, under DJ Paul and Juicy J of Three 6 Mafia. T-Rock and the Three 6 would eventually go their separate ways, and Rock would go on to diss Paul and Juicy in many songs for ...read more.
13
Busta Rhymes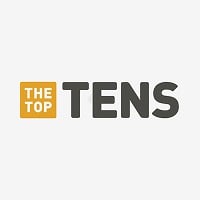 Trevor George Smith, Jr., better known by his stage name Busta Rhymes, is an American hip hop recording artist, actor, record producer and record executive.
Whoa okay... Busta rhymes is number 49 on this list? Take a small amount of time to listen to his verse on worldwide choppers and his verse in look at me now this guy at the least deserves top 15
Really first you're gonna tell me 50 is at 40 and now Busta is at 51 why are all the rappers with the best flow ever so low on this list Busta would blow all these guys out of the water at lest in the top 10 - donovanthorn
Why's my main man Busta so low on the list? This lad needs to be near the top 10!
All his songs get me pumped up and hella fast
14
Z-Ro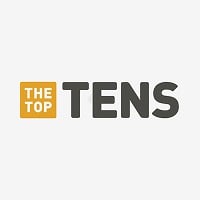 Joseph Wayne McVey IV, better known by his stage names Z-Ro and The Mo City Don, is an American rapper from Houston, Texas.
15
50 Cent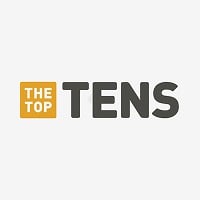 Curtis James Jackson III, better known by his stage name 50 Cent, is an American rapper, actor, entrepreneur, investor, record, film, and television producer.
No no no only 40?!?! are you kidding me this man is one of the best rappers in the game with one of the sickest flows he's no doubt the top 5 for lyrics and the top 10 for flow - donovanthorn
He doesn't have a great flow - DaWyteNight
Just lisen to in the Club or Candy Shop and you know what I mean!
He is good - CedreticFomento
16
Logic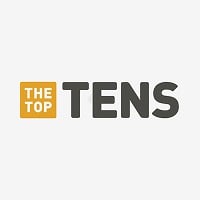 Born on January 22, 1990, in Gaithersburg, Maryland. Sir Robert Bryson Hall II, better known as Logic, is one of the most influential artists in the rap game today, with amazing lyricism and flow. Logic first gained major fame through making 2013's edition of the XXL Top-10 Freshmen List, and has easily ...read more.
The young Sinatra has full potential and talent. Will surprise many
He deserves to be high on the list. Arguably the best flow right now.
He deserves to be high on the list. Unique album concepts. Great off the top. Fast flow, packed with punchlines and great rhyme scheme. Also a great person which shines through the positive message in his music
"Best genuine freestyler right now"
17
Andre 3000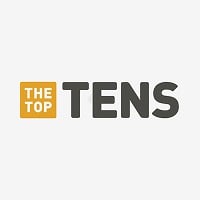 André Lauren Benjamin, known by his stage name André 3000 is an American rapper and one half of the hip-hop duo OutKast. He is widely considered to be the better half of the duo, and he is also considered to be one of the greatest lyricists in hip hop. Despite never actually releasing an official ...read more.
People tend to confuse amazing flows with rapping fast. Andre has a unique flow and the best delivery in the game. He's up there with pac and biggie.
I really don't know how people can't seem to realize that this guy is arguably the best rapper ever lived
Rapping fast does not mean a rapper has good flow. Andre switches up his flow all the time and it still sounds better than anyone else
Rapping with Jazz technique. saying words in the middle of every beat. GOAT!
18
KRAYZIE BONE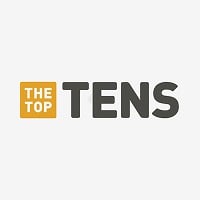 Anthony Henderson, better known as Krayzie Bone, is an American rapper, producer, and entrepreneur. He is a member of the rap group Bone Thugs-n-Harmony.
Just listen to any song by krayzie bone and compare it to the best song of any of the other top 10 rappers mentioned here and his flow would still murda em all.
Seriously, nobody in this world knows ANYTHING about flow if Krayzie is number 9. He has the best flow in the history of hip hop!
Krayzie bone is an absolute monster. If his catalogue goes on and on. He actually puts meaning into his music and I have never heard an artist ride a beat like he can.
Fast and can flip words, double timing, good lyricist and when it comes to flow he's hands down the best
19
DMX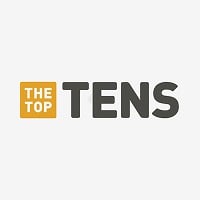 Earl Simmons, known professionally as DMX and Dark Man X, is an American rapper and actor. He was born on December 18, 1970.
20
MF DOOM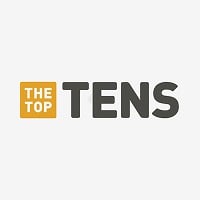 Daniel Dumile, also known as MF DOOM, is a British-born hip hop recording artist who spent most of his life in the United States.
Problem with Doom is that he is very monotone and always sounds like he is reading from a book and is offbeat. - DaWyteNight
He just has so many rhymes ( and multi-syllabic rhymes) that he automatically flows, it's nit just the rhymes but the overall vibes that you get from listening to him that you feel you've been teleported.
Particularly as Viktor Vaughn, his lyrics and skills are epic
MF DOOM has a unique flow, persona, and message; tragic story; and in my opinion he has the illest wordplay of any MC. He would spin any of the other MCs on this list in a head to head battle.
21
Method Man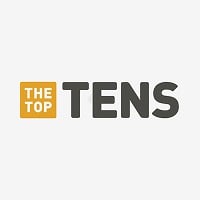 Clifford Smith, better known by his stage name Method Man, is an American rapper, producer, and actor. He is known as a member of the East Coast hip hop collective Wu-Tang Clan. He is also one half of the hip hop duo Method Man & Redman.
Meth smooth, harmonious and effortless flow defined the 90's
Unique voice and mad flow that seems effortless. Almost any Wu-tang song you listen to is gonna have flow and be super smooth too.
He has the bounce
Bull crap, Method Man practically invented the modern flow, he was an innovator, the first to care about how his raps sounded instead of what they were about. Meth rages hard, all bangers gave A$AP Ferg that flow mad respect to both homies.
22
AZ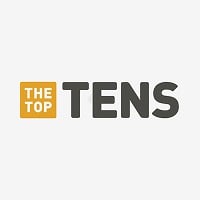 Anthony Cruz, better known by his stage name AZ, is an American rapper born in Brooklyn, New York. He is known for being a longtime and frequent music partner of Nas, and also a member of hip-hop group The Firm alongside Nas, Foxy Brown, Cormega and Nature.
Az what can't he do underrated
One of the GOAT flows
AZs verse in lifes a bitch has the greatest flow of all time
23
Lil Wayne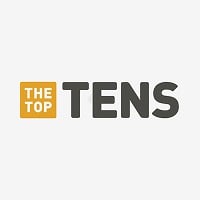 Dwayne Michael Carter, Jr. is an American hip hop artist and is often referred to as one of the most iconic rappers of all time. He was signed to Cash Money Records by Birdman at a young age. Before he became a household name and the artist he is today, he was 1 quarter of the southern rap group The ...read more.
What? How is Wayne on this? - DaWyteNight
24
Snoop Dogg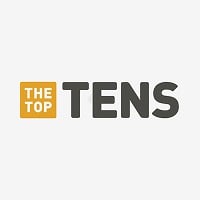 Cordozar Calvin Broadus Jr., (born, October 20, 1971) known professionally as Snoop Dogg, is an American rapper, actor, record producer, and television personality from Long Beach, California.
Oh come on really, he should be top 5 at least, Snoop's voice is like a rhythm to whatever beat he's free styling to. Yes Doggy Style is amazing but it wasn't his only great album, Seriously listen to cool aid, blue carpet treatment, no limit top dogg and plenty more to hear what I'm talking about, put him further up please
Doggystyle was amazing and he had a great flow but after some good albums he started turning into a piece of crap
he's a og
25
Eazy-E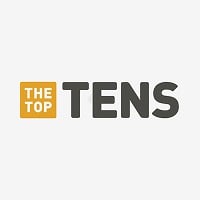 Eric Lynn Wright better known by his stage name "Eazy-E", was an American rapper who performed solo and in the hip hop group N.W.A. He is affectionately called "The Godfather of Gangsta Rap". He was born to Richard and Kathie Wright in Compton, California. On March 26, 1995 Eazy-E dies from complications ...read more.
Underrated flow
His flow is super underrated.
26
TWISTED INSANE
Laugh out loud at the comments about eminem, especially the first 2 ones! Eminem fanboys spread their ignorance again... And how can you call eminem's flow sicker than tech n9ne's, krayzie bone's and bizzy bone's?

Anyway, I voted for twisted insane since pretty much his flow is the definition of a sick flow
Wickedest flow ever, no one can flow better than twisted. BRAINSICK
Twisted Insane has to have one of the fastest and best flows around
Wicked fast and lyrics are so dope
27
Rakim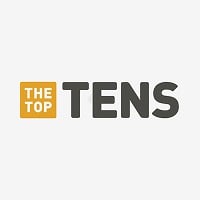 William Michael Griffin, Jr., better known by his stage name Rakim, is an American rapper. He was born on January 28, 1968.
His laid back style of spitting bars is unmatched in the rap industry, to this day. Legend!
Microphone Fiend, Don't Sweat the Technique... None better.
He is of all time
28
Eko Fresh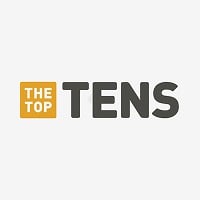 Ekrem Bora, better known by his stage name Eko Fresh, is a German rapper of Turkish descent born on September 3, 1983. ...read more.
29
Rittz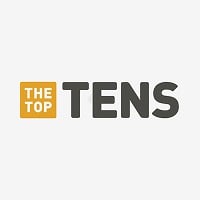 Jonathan McCollum, better known by his stage name Rittz, is an American rapper from Gwinnett County, Georgia.
30
C-MOB
I listened to The Antidote on worldstarhiphop and it made me search for more of this guys music. Insanely underrated I'm surprised I never heard of him until about a week ago. I got his albums off itunes and I been listening to him nonstop ever since. This guy is probably one of the best I've heard in a long time.
I know C Mob see him all the time...I have his first CD. He is a great. I can't believe nobody has signed him. Fly away. Is my #1 favorite. HIS FLOWS ARE JUST SICKER THEN AVERAGE. And his new Antidote album is just sick. New video with Twisted Insane sick. AND VIDEO MISTRESS, IS ANOTHER GREAT. ANDREW T-Rock video
C Mob a pro, he been doing this shyt for a while, he know what he's doing and has put in a lot of work fine tuning his ability,
31
Nas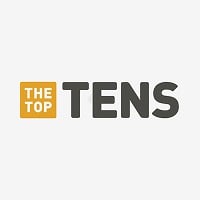 Nasir bin Olu Dara Jones, better known by his stage name Nas, is an American rapper and entrepreneur born on September 14, 1973 in New York City. His album, Illmatic, is considered to be one of the best rap albums of all time. He is also considered to be one of the best rappers of all time.
Best flow out of everyone bar biggie
How is nas not on this list?! Illmatic was full of sick flows, just listen to NY State of mind.
32
Slick Rick (MC Ricky D)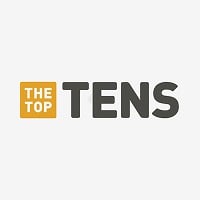 Mirror Mirror on the wall who is the top choice of them all?
33
BIZZY BONE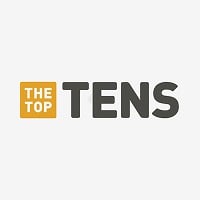 Bryon Anthony McCane II, better known by his stage name Bizzy Bone, AKA Lil' Ripsta, is an American rapper and the youngest member of the Cleveland rap group Bone Thugs-n-Harmony.
Better than Eminem
Hands down, one of the truly best rappers. Why
1. Rapid fast flows
2. Insane vocal harmonizations
3. Flows that take over the tracks
Any btnh artist belongs at the top
34
LUDACRIS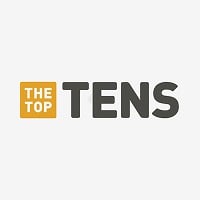 Christopher Brian "Chris" Bridges, better known by his stage name Ludacris, is an American rapper, entrepreneur, and actor.
Sick flow love the big words and exaggeration
35
Percee P
Seriously, if u came here to vote for your favorite rapper, go listen to some of Percee P's stuff, THEN come back and vote.
None of you guy probably know who this is, but he is a underground legend who has perhaps the sickest flow ever. He has rapped with greats like Eminem Aesop, Rock, MF Doom, and many others. He is just incredible. THE RHYME Inspector Percee P.
Expert wordplay, vocabulary and timing
Percee P.
Sickest flow.
Big l? He's mr punchline. Not the guy who can save you with his flow.
Tech n9ne is crap now. After going commercial.
Where's rugged man.
37
Ice Cube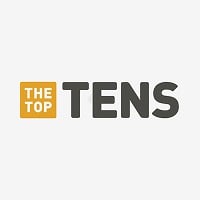 O'Shea Jackson, born June 15, 1969 in Baldwin Hills, CA, known by his stage name Ice Cube, is an American rapper, record producer, actor, and filmmaker. He began his career as a member of the hip-hop group C.I.A and later joined the seminal gangster rap group N.W.A. After leaving N.W.A in December 1989, ...read more.
he's the pioneer of gangsta rap wrote lyrics for the late great eazy e great flow one of the best rappers ever - hiphop10
Should be in the top 5 at least! he's in the rock & roll hall of fame ffs
38
Earl Sweatshirt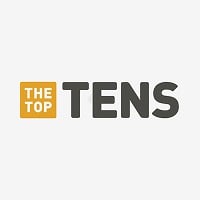 Thebe Neruda Kgositsile, better known by his stage name Earl Sweatshirt, is an American rapper, record producer, and disc jockey from Los Angeles, California.
39
IMMORTAL TECHNIQUE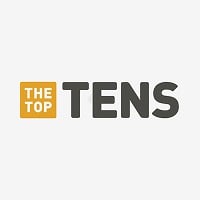 Felipe Andres Coronel, better known by the stage name Immortal Technique, is an American rapper and urban activist from Lima, Peru. He was born on February 19, 1978
40
Drake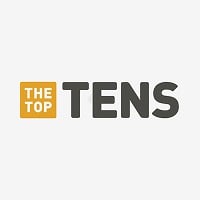 Aubrey Drake Graham, known professionally as Drake, is a Canadian rapper, singer, songwriter, record producer and actor, born on October 24, 1986 in Toronto, Canada. He started his career on Canadian reality show "Degrassi: The Next Generation".
Drake doesn't have a good flow - DaWyteNight
Drake on 36... I know man got no lyrics but, this guy created flows... what? Should be on least top 20
41
R.A. The Rugged Man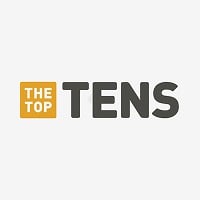 Richard Andrew Thorburn, better known by his stage name R.A. the Rugged Man, is an American rapper. He began his music career at age 12, building a reputation locally for his lyrical skills.
This guy is the illest. The later you go in his work, the better he gets in terms of flows. Definitely listen to Legends Never Die.
Definition of a rap flow is just so impressive
RA should definitely be in the top 10.
42
Kool G Rap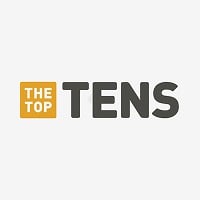 Nathaniel Thomas Wilson, better known by his stage name Kool G Rap is an American rapper from the Corona neighborhood of Queens, New York City.
Of course Kool G Rap has the sickest flow.. No competition at all... I mean what it means to a rapper to have a sick flow? Basically you try to sound as much as you can like Kool G... Second and third place goes to whoever came closest to him. I have no idea when this guy takes a breath...
Kool G is an absolute Legend, and had a great influence on Big Pun, who in his own right should be on this list.
43 TRAE
44
SWAY
Sway from the UK best rappers, can spit fast or slow and flow is crazy, can't wait for deliverance
45
Kid Cudi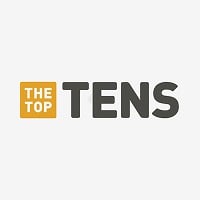 Scott Ramon Seguro Mescudi, better known by his stage name Kid Cudi, is an American recording artist and actor from Cleveland, Ohio.
46
K-Rino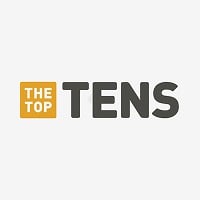 Eric Kaiser (born 9 September 1970), better known by his stage name K-Rino, is an American rapper and record producer from Houston, Texas. He is a pioneer of the Southern hip hop scene, and has been rapping since 1983. K-Rino's first release was the single "rocking It" with his group Real Chill in 1986, ...read more.
The sickest of 'em all
48
Q-Tip
Massively underrated and unappreciated rapper, sick flow. Sick rhymes, works a lot with busta, great together.
49
Keith Ape
You don't have to understand Korean to know he's spitting fire
50
Big K.R.I.T.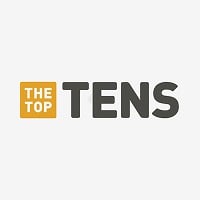 Justin Scott, better known by his stage name Big K.R.I.T., is an American rapper and record producer from Meridian, Mississippi.
PSearch List