Best Knockout Performances On the Voice USA
This list contains k/o performances from season 1 to season 7 of The Voice USA

The Top Ten

1 Matthew Schuler - Cosmic Love

Team: Christina
Season: 5
Comments: This was his best performance for the entire season. He was spot on with his vocals and his range is crazy. This song contained the feeling and hype for Matthew's vocals to soar. Glad I was able to witness this outstanding k/o performance! I totally agree with what Cee-Lo said by referring to Matt as the Mike Tyson of The Voice!

Matthew's performance was perfect. I totally agree that this should be number 1 on the list.

2 Will Chaplain - When I Was Your Man

Team: Christina; Adam (stolen)
Season: 5
Comments: Will's vocals were amazing. This song required him to dig deep and deliver an emotional, gut wrenching performance (which he did). He was definitely a worthy competitor towards Matthew in their k/o round.

His last name is "Champlin." Will delivered a great performance and gave the song a lot of depth aside from hitting the high notes of this Bruno Mars song.

3 Sarah Simmons - Wild Horses

Team: Adam
Season: 4
Comments: I love everything about her and I loved everything about this performance. The cut and tone of her voice is just refreshing and the way she gave us the soft and gentle moments were just astonishing. She was my favorite from the get go in the auditions but with this performance it attracted me more to what she can bring to the table vocally.

I love her version of Wild Horses. It's absolutely stunning.

4 Cole Vosbury - Let Her Go

Team: Cee-Lo; Blake (stolen)
Season: 5
Comments: The big bearded short guy with the cool voice. I don't understand why he didn't win with this performance but thanks God he was stolen. This performance was very well sung. He definitely made it his own by changing certain melodies! This song wasn't popular when he sang it but I knew it so it made be more critical of his delivery which was SPOT ON. Cole's voice was the right combo of rasp and smooth.

5 Toia Jones - Crazy In Love

Team: Pharrell -- Adam

Season: 7

Comments: Hands down best knockout performance of season 7. Her performance was on and popping. She had mad energy and her vocals weren't shabby. She's the best loser to have lost a knockout round.

6 Terry McDermott - Maybe I'm Amazed

7 Tessanne Chin - Stronger

Team: Adam
Season: 5
Comments: Her upper register was well suited for this song and she delivered an exceptional performance.

8 Caroline Pennell - The Way I Am

Team: Cee-Lo
Season: 5
Comments: Caroline has a way of drawing her audience in with every note she sings and this song was no different. The soft quick little breaks in her voice is so good, refreshing and calm. With this performance it made me want to snuggle up with hot chocolate with how warm and whimsical her voice is. After this performance this was definitely Cee-Lo's best contestant for sure!

Really beautiful performance.

9 Danielle Bradberry - Jesus Take The Wheel

Team: Blake
Season: 4
Comments: This was suited for her voice as a country artist. It demonstrated her vocal ability with range and restraints such as being able to hold back, push and hold notes.

10 Grey - Already Gone

The Contenders

11 Amber Nicole - Mama Knows Best

12 Jean Kelley - Chandelier

13 Luke Wade - Rich Girl

14 Amber Carrington - I'm With You

15 Sasha Allen - At Last

16 Caroline Glaser - Little Talks

17 Warren Stone - (I Just) Died In Your Arms

18 Bryana Salaz - Heart Attack

19 Mia Z - Hold On, I'm Comin'

20 Mia Phirrman - Human

21 Brian Nhira - Grenade

He had a smooth and controlled deeper voice and hit the high notes in the chorus perfectly. Definitely could win the 2016 season of the voice!

22 Trevin Hunte - Against All Odds

Team: Cee-Lo
Season: 3
Comments: Great display of his vocal ability.

23 Melanie Martinez - Bulletproof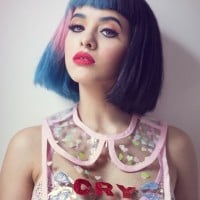 Melanie Adele Martinez is an American singer and songwriter. Melanie Martinez auditioned for the American television vocal talent show The Voice and became a member of Team Adam.
24
Cassadee Pope - Payphone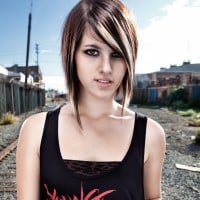 Cassadee Blake Pope is an American singer, songwriter and musician. Pope was the lead vocalist of the rock band Hey Monday (on hiatus as of December 2011), with whom she released one studio album and three EPs.
25 Bryan Keith - Everything I Do
PSearch List