Worst Shark Tank Pitches of All Time
While some entrepreneurs present excellent pitches in Shark Tank, the most memorable ones are the ones that fail terribly. Sometimes, it is because of horrible product design, or maybe due to unprofessional behaviour of the pitchers or absolute cluelessness. This is a list of such terrible pitches presented in Shark Tank.

The Top Ten

1 Ionic Ear, Season 1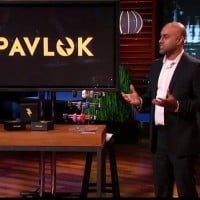 This has got to be one of the most ridiculous pitches on Shark Tank. Entrepreneur Darrin Johnson was
seeking $1 million for a 15% stake in his company Ionic Ear. He claimed in his presentation that 'your bluetooth earpiece moves too much and this can interfere with calls (this was 2009)' so apparently, according to Johnson, the solution to this problem is having an earpiece surgically implanted into the ear canal, and charging it daily by manually inserting a needle-like charger into our ear canal. Needless to say, the absurdity of this product is enough to give it a big 'no'
Why would anyone want a device surgically implanted in their ear, that has to be charged by putting a charger in your ear.
I swear this is the funniest thing ever...also there's that golf club that you can pee in that was on shark tank
Yes, I love the idea of surgically implanting a receiver in my ear. Question, would it make sleeping on that side uncomfortable? Because if so, that's another problem on top of the absurdity of SURGICALLY IMPLANTING IT INTO YOUR EAR! The potential damage that could be caused if someone bumped you while charging is also worth mentioning
2
Attached Notes, Season 1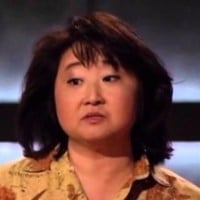 Mary Ellen Simonsen asked the Sharks for $100,000 for 20% equity in her company Attached Notes. Her product consisted of a retractable board to attach at the side of your laptop, on which you can stick your post-it notes. She claimed that instead of having post-it notes all over your house, you can organise them in a better way like this. Also, she had forgotten the obvious fact that even in 2009, there were multiple services for creating e-notes on your PC. When Robert Herjavec asked her if she was crazy, she actually replied yes. On top of that, she had no sales income at all (I'd worry if people actually buy it)
The whole point of post-it notes is to stick to things and enotes already exist.
3
Copa Di Vino, Season 2 & 3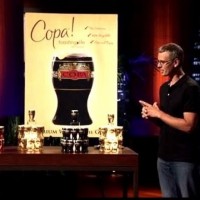 In Season 2, James Martin introduced his 'Wine in a glass' product to the Tank, however, he rejected Kevin O'Leary's offer of $600,000 for 51% of the company, which is pretty understandable. He returned in season 3, with excellent sales and profit margins, and managed to get offers from multiple sharks. He, however, proceeded to sip a glass of wine in front of them egoistically and just blatantly walked out of the tank. His main intention was to use Shark Tank as a platform for advertisement. The sharks refer to such people as 'gold-diggers'
4
SCOTTeVEST, Season 3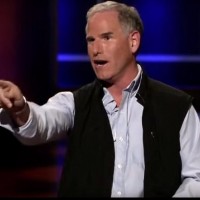 Scott Jordan went into the Tank looking for $500,000 for 15% equity in his company, SCOTTeVEST, which makes vests to accommodate all of your gadgets (technology enabled clothing). He had an amazing $5 Million in sales, with Kevin O'Leary offering him a million dollars for 29.5% of the company. He then made a call to his advisor, who was Apple's original computer inventor Steve Wozniak and decided that the sharks were low-balling him. It all started going downhill from there, with Jordan pointing and yelling at the sharks, basically telling them why they're worthless. This is exactly what one shouldn't do while establishing professional relationships.
5
The Sullivan Generator, Season 3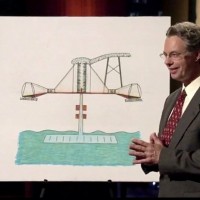 Mark Sullivan entered the tank in season 3 asking for $1 Million for 10% equity in his company. He claimed that he could give the sharks a profit of $96 Billion. Sullivan's presentation involved hand-drawn illustrations of massive generators would be scattered across the world, pulling in huge amounts of ocean water to create contained hurricanes for electricity production. Gold is a byproduct that can be collected and turned into currency, he added. The sharks found his product extremely absurd to invest in, considering the impossible amount of legal proceedings to be done in order to implement this idea and the absurdity of the product itself.
It has no funding and now scientific evidence that something like it could work
6
Tycoon Real Estate, Season 6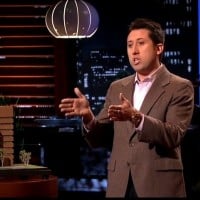 Unfortunately for Tycoon Real Estate founder and CEO Aaron McDaniel, the Sharks not only hated the product idea but some of them hated the entrepreneur behind it. McDaniel presented a scheme in which average income people can invest in real estate. The scheme was a pyramid scheme, basically a scam. This resulted in some sharks asking for his criminal record, as expected, he walked out without a deal.
7
Throx, Season 1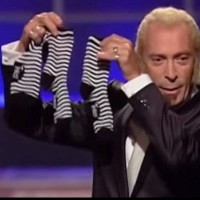 Edwin Heaven, an entrepreneur who awfully resembles a Vegas magician, entered the Tank looking for $50,000 for 25% equity. However, his product was basically socks sold in threes, in case you forget one. The socks are all mediocre, but you get them in threes. The sharks didn't see any business opportunity in the product, with O'Leary calling Heaven a 'Hellishly-vampiric Cockroach'
8
Pavlok, Season 7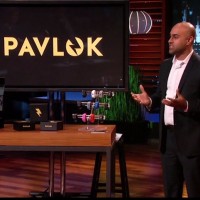 Maneesh Sethi came into the Tank asking for $500,000 in exchange for 3.14% equity of his company
Pavlok. It manufactures wristbands which, through either a manual or automatic prompt, shocks its wearer when performing a bad habit. This product is to be used to quit any harmful addictions and is based on traditional Pavlovian research. However, when O'Leary offered him a deal, he said that he didn't like O'Leary as a business partner and refused to work with him. This enraged O'Leary, and resulted in O'Leary blatantly swearing at Sethi.
9
NoPhone, Season 7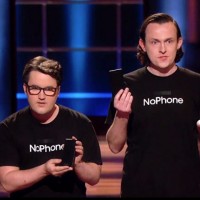 In 2014, advertising creatives Van Gould and Chris Sheldon thought it would be fun to create a gag gift to satirically mock at society's obsession towards smartphones. They basically sold a useless hunk of plastic as a way to break smartphone addiction. What's worse, their product was having a patent. This enraged Mark Cuban, who wasn't in on the joke, and said "There's only one thing I hate more than people staring at their phones, and that's dumb patents." Of course, they walked out without a deal.
10
Track Days, Season 4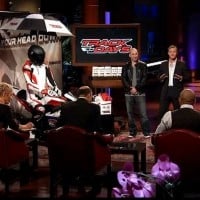 If a hypothetical company like NoPhone has no shot on Shark Tank, a hypothetical movie was practically guaranteed to fail. 'Entrepreneurs' James LaVitola and Brian Pitt saying that they were looking for $5 million for 34% of the profits from their bad movie idea was enough for all the sharks to announce that they were out.
The Contenders
11 Drum Pants, Season 6
BAdd New Item