Reasons Why Tecmo Super Bowl is the Best Sports Game Ever
htoutlaws2012
Arguably the greatest sports game of all time came in 1991, so legendary that people still play this today. Really says something to the test of time of other games in comparison. Every other football game has built off the innovation of this Nintendo 8-bit and 16-bit original. These are the ten reasons why Tecmo Super Bowl is still on top of its game as an all time great.
The Top Ten
1
8 Simple Plays to Choose From
Yeah choose your playbook, and see what happens next. Trust your runs, if you want pass first to surprise your friends or CPU. - htoutlaws2012
2
Tournaments Still Exist in Its Honor
''Every year for over a decade, people have travel across America to participate in high-stakes Tecmo Tournaments. These are relatively common events that are held annually all over the USA. Let that sink in for a moment. Now, name me one other sports game that still draws devotees from across the nation, over two decades after its release. There isn't one! Tecmo Super Bowl is one of a kind. And its impossibly long-lived fan-base is a testament to that fact! '' Yeah bet on wins, and losses still happen with this game alone its that amazing they want test their skills across the country how surreal is that feeling? - htoutlaws2012
3
The First NFL Video Game Endorsement
Tecmo Bowl was the first in the series, where the football league gave the rights to go ahead and use their licensed for the athletes to be shown but It didn't have every single team included than, and so they made a significant change, and not only was a dramatic improvement over the first game, but to be the first to include all the roster is even more innovative than you believed at the time. Another thing they that the original didn't have is a full roster there was only like 12 teams in the predecessor where this game has all at the time 28 teams in this game from great to terrible. Funny how the Patriots are the worst team overall in a legendary game like this. - htoutlaws2012
4
It Had Bo Jackson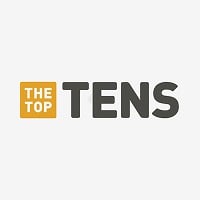 The most dominate player arguably in this game is Bo Jackson, why is that just see him in his punt return phase you can't even touch him his that impossible to beat even with 11 guys on the field. Even more hilarious just watch the Family Guy random mention that shows the respect this game has in pop culture. - htoutlaws2012
5
It Felt Like an Accurate Representation of the Real Sport
The game makes you earn the yards legitimately... only difference that not realistic is when going for 4th down multiple times either going long, or a surprise long run would be not real otherwise it is on point. From the halftime shows to the stats I'd say this is crisp. - htoutlaws2012
6
Pre-Simulated Regular Season Injuries
In real life it sucks to see somebody get hurt, but it changes the aspect of the favorites we believe go all the way in doing so seeing it in Tecmo Super Bowl made the Regular Season more unpredictable to the point that the last two team that went to the end for me were Miami and San Francisco which I found interesting since that felt more like an 80's clash in which Joe Cool of course would win. Needless to say the game has a great amount of intensity when you play every single team throw in your way. - htoutlaws2012
7
The Intro is Amazing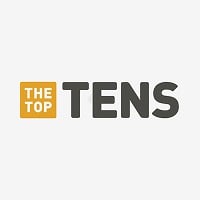 27 years ago we get an intro of star that included Joe cool, Barry Sanders, and Lawrence Taylor all great players we remember today imagine that being edited now to the likes of Tom Brady,


Le'Veon Bell, and Aaron Donald oh man that would be what that was in 91' of the biggest players in that era. - htoutlaws2012
8
The Only Game You Have a Chance to Get Multiple Safeties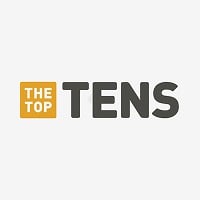 Yes you could choose two of best players on defense, and potentially really mess up an opposing offense. Punt really good, and your bound to get a ton of sacks each time you do it just right it's better than to be shut out with nothing I'll take it. - htoutlaws2012
9
They Made a Recent Version with the Current Roster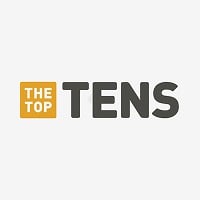 If you look up the game title with the year you'll see a video of some guy showing off the updated roster between the Eagles, and Cowboys in doing so you'll probably see it on the shop area as well seeing the price is not nearly as bad as other games are ungodly to afford. - htoutlaws2012
10
The Emulated Version Can Also Be Customized
Yes you can emulate this game... in doing so you can modify the game you want. The controls are slightly more difficult seeing its PC, but the point of the game is to show it off of course in its greatness. - htoutlaws2012
BAdd New Item
Related Lists

Best Tecmo Games

Top Ten Tecmo Koei Games
Top 10 Most Unforgettable Super Bowl Games of All Time
Best Super Bowl Games of the 1970s
List Stats
10 listings
1 year, 100 days old

Top Remixes
1. Tournaments Still Exist in Its Honor
2. 8 Simple Plays to Choose From
3. The First NFL Video Game Endorsement
htoutlaws2012
1. 8 Simple Plays to Choose From
2. It Had Bo Jackson
3. It Felt Like an Accurate Representation of the Real Sport
egnomac
Error Reporting
See a factual error in these listings? Report it
here
.