Top 10 Best Places to Go Eat Breakfast
The Top Ten
1
IHOP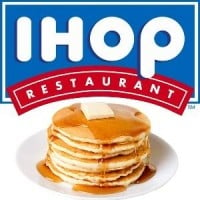 Actually now it's Ihob, ( for burgers though I thought it meant biscuits) and so, it's not really a breakfast place though it still should serve breakfast. Also, people in a few years are gonna forget if it was IHOP or IHOB, so, get ready for the Mandela Effect.
You have to get out of bed to make food anyway, so why not just go to IHOP where there is so much to choose from. They have great food for breakfast.
After reading the endorsement below, I don't see how anyone could want anything other than IHOP for breakfast. Thank you foxrocks. I'm driving to whipped cream and strawberries as I type.
In case you didn't know IHOP mean international house of pancakes. Who knew? There famous 4 there pancakes!
2 Village Inn
3
Chick-fil-A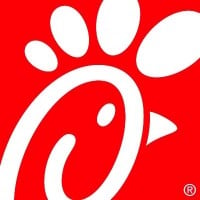 Chick-fil-A is an American fast food restaurant chain headquartered in the city of College Park, Georgia, specializing in chicken sandwiches. Founded in May 1946, it operates more than 2,200 restaurants, primarily in the United States. The restaurant serves breakfast before transitioning to its lunch and dinner menu. Chick-fil-A also offers customers catered selections from its menu for special events.
It is so good. This should be #1
4
Sonic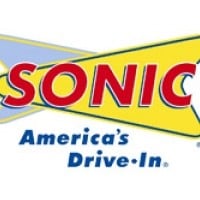 5
Denny's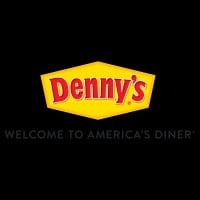 What could be better than a Denny's Grand Slam? Same price but you can change it every time!
It is awesome you can pick like probably a million things to eat.
Great for breakfast and have quality time with your family and friends
I would like to go their.
6
Waffle House
I mean the choice is simple people. this place is the creepiest place to be at 4 am and sometimes you find yourself sitting next to an 78 yr old man who lost his keys 16hrs ago and is still there. but that's why it's the best, not just because of the food but because of the people and the memories you will never forget at WAFFEL HOUSE.
The best place to go just to get rid of stress and have a great relaxed breakfast. Definitely the place to be with your friends and I love the waffles! Everybody is friendly
Waffle house has decent food but they have the WORST coffee I have ever had in my life.
A waffle with 3 scoops of Ice cream on top, Strawberries and Chocolate sauce. YUMMY!
7
Cracker Barrell
This is a top notch restaurant with good quality food and service.
The corn bread and biscuits are to die for.
8
Bob Evans
I love bob evans. I even waitressed there before.
Bob Evans is amazing
9
Pancake Parlour
There's nothing better than pancakes on a Sunday morning.
10
Golden Corral
They have so much to choose from and they will make your omelette anyway you want while you watch. Not only that sometimes you can go from bacon and eggs to roast beef and mash potatoes during your breakfast.
The Contenders
11
Krispy Kreme
Krispy kreme is the best
12
Mimi's Cafe
Delicious breakfast, very nice restaurant.
Great for dinner too
13
The Belgian Waffle
A waffle with vanilla ice cream can never be topped!
14 Walker Bros. Pancake House
15
KFC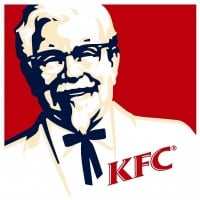 KFC, until 1991 known as Kentucky Fried Chicken, is an American fast food restaurant chain that specializes in fried chicken. Headquartered in Louisville, Kentucky, it is the world's second-largest restaurant chain (as measured by sales) after McDonald's, with almost 20,000 locations globally in 123 countries and territories as of December 2015. The chain is a subsidiary of Yum! Brands, a restaurant company that also owns the Pizza Hut and Taco Bell chains.
16
Burger King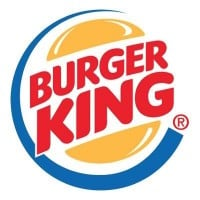 Burger King (BK) is an American global chain of hamburger fast food restaurants. Headquartered in the unincorporated area of Miami-Dade County, Florida, the company was founded in 1953 as InstaBurger King, a Jacksonville, Florida-based restaurant chain. After Insta-Burger King ran into financial difficulties in 1954, its two Miami-based franchisees David Edgerton and James McLamore purchased the company and renamed it "Burger King". Over the next half-century, the company would change hands four times, with its third set of owners, a partnership of TPG Capital, Bain Capital, and Goldman Sachs Capital Partners, taking it public in 2002. In late 2010, 3G Capital of Brazil acquired a majority stake ...read more.
17
Goldy's Breakfast Bistro
It's in Boise, Idaho. It should be world-famous.
18 Ponderosa
19 Bob's Big Boy
20
Lo-Lo's Chicken & Waffles
They are the bomb! They have chicken and waffle topped with some syrup yum!
21 Rosie's Cafe
22 Ric's Cafe
23
Hardee's
Not the best place but the only place all the food they have is the best.
24 Lavazza Espression
25 Steak 'n Shake
PSearch List