Top Ten Fast Food Restaurants With the Best Ice Cream
I just made a list about DQ Blizzards. I thought this would be a fitting follow-up. This list compiles the fast food joints that carry the best selection (biggest or best - either works) of ice cream products on their menu.

The Top Ten

1 Dairy Queen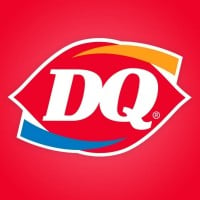 Dairy Queen is a chain of soft serve ice cream and fast-food restaurants owned by International Dairy Queen, Inc., a subsidiary of Berkshire Hathaway.
I went there. I was on a trip to my grandma's in another state. It was hot, summer, and we were in Nevada or Arizona. Me and my sister just woke up from a nap, and my dad said, "It's too hot for NO ICE CREAM." Me and my sister were so excited. We stopped at a das station, strangely, called "Horrible's" or "Terrible's". There was a DQ! And, the special was...
A MINT OREO BLIZZARD! (angel voices)
It was the most delicious thing EVER!
It doesn't get any better than Dairy Queen! It helps that it started out only serving ice cream and other treats to begin with.
Especially their chocolate brownie sundae thingamabobs, amirite Spence? (I'll never let you hear the end of that).
2
McDonald's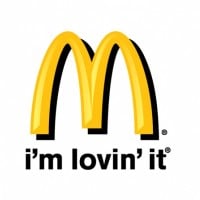 McDonald's is an American fast food company, founded in 1940 as a restaurant operated by Richard and Maurice McDonald, in San Bernardino, California, United States. They rechristened their business as a hamburger stand. The first time a McDonald's franchise used the Golden Arches logo was in 1953 at a location in Phoenix, Arizona. In 1955, Ray Kroc, a businessman, joined the company as a franchise... read more
Their McFlurry speaks for itself. If you haven't had an Oreo or M&M (Smarties in Canada) McFlurry before, you haven't lived.
How can you tell if their ice cream is good f the machine is always broken?
When I was up in Maryland (Coming from Kentucky) I got a M&M McFlurry.
3
Burger King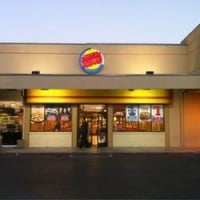 Burger King (BK) is an American global chain of hamburger fast food restaurants. Headquartered in the unincorporated area of Miami-Dade County, Florida, the company was founded in 1953 as InstaBurger King, a Jacksonville, Florida-based restaurant chain. After Insta-Burger King ran into financial difficulties in 1954, its two Miami-based franchisees David Edgerton and James McLamore purchased the company... read more
Burger King doesn't sell "ice cream". They do have milk shakes, while overpriced and definitely not large sized, were fairly good tasting. I will not be back there ice cream again.
Dairy Queen is obviously #1, but I gave my vote to BK, because I think their ice cream beats that of any non-DQ fast food places.
I'm very pleased with their milkshakes and sundaes. I didn't think I'd like ANYTHING that much from Burger King (even though my initials are B.K.) but their ice cream-y stuff rocks.
4
Wendy's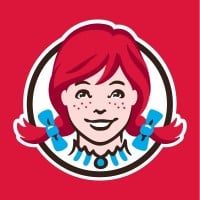 Wendy's is an American international fast food restaurant chain founded by Dave Thomas on November 15, 1969, in Columbus, Ohio. The company moved its headquarters to Dublin, Ohio, on January 29, 2006. As of 2016, Wendy's was the world's third largest hamburger fast food chain with 6,500+ locations, following Burger King and McDonald's. On April 24, 2008, the company announced a merger with Triarc Companies Inc., a publicly traded company and the parent company of Arby's. Despite the new ownership, Wendy's headquarters remained in Dublin. Previously, Wendy's had rejected more than two buyout offers from Triarc. Following the merger, Triarc became known as Wendy's/Arby's Group, and later as The ...read more.
Wendy's used to have a lot of different Frosty-based desserts and they all disappeared a few months ago. I don't understand why since they were all amazing. Of course, their chocolate Frosty, alone, is reason enough to go to Wendy's.
McDonalds is my favorite fast food but no fast food place could beat Wendy's!
5
Sonic Drive-In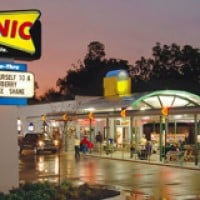 I went there once during a trip to the U.S. and whatever that thing was that I had was amazing. It was years ago so I honestly forget what it was but I know I loved it.
In summer, my dad would take us to sonic to get milkshakes because, in summer, 50% off. I always ordered oreo.
6
Carl's Jr.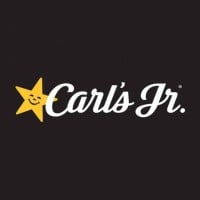 Want a Hostess Ding Dong ice cream sandwich? I know I do.
7
A&W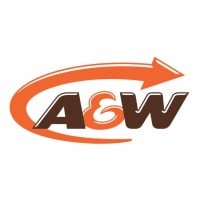 I am speaking for the Canadian A&W chain (which is not only a separate company from the U.S. chain, but invented the Great Root Bear, the Papa Burger, and isn't close to being bankrupt like the U.S. one is) which makes amazing root beer floats. I can only assume that the U.S. one is good too, but I wouldn't know.
8
Culver's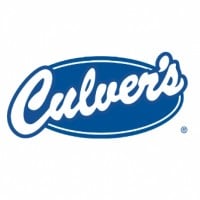 Yum! Culver's has delicious ice cream. Better than Dairy Queen's ice cream in my opinion.
9
KFC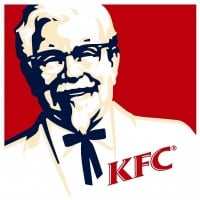 KFC, until 1991 known as Kentucky Fried Chicken, is an American fast food restaurant chain that specializes in fried chicken. Headquartered in Louisville, Kentucky, it is the world's second-largest restaurant chain (as measured by sales) after McDonald's, with almost 20,000 locations globally in 123 countries and territories as of December 2015. The chain is a subsidiary of Yum! Brands, a restaurant company that also owns the Pizza Hut and Taco Bell chains.
They actually have good sundaes and things. Who knew?
10
Chick-fil-A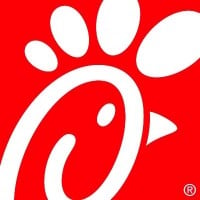 Chick-fil-A is an American fast food restaurant chain headquartered in the city of College Park, Georgia, specializing in chicken sandwiches. Founded in May 1946, it operates more than 2,200 restaurants, primarily in the United States. The restaurant serves breakfast before transitioning to its lunch and dinner menu. Chick-fil-A also offers customers catered selections from its menu for special events.
At least they sell ice cream to accompany my food.
The Contenders
11
In-N-Out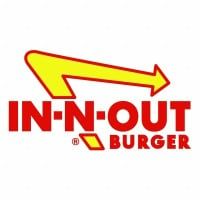 In-N-Out Burger is an American regional chain of fast food restaurants with locations primarily in the American Southwest and Pacific coast. It was founded in Baldwin Park, California in 1948 by Harry Snyder and Esther Snyder. The chain is currently headquartered in Irvine, California and has slowly expanded outside Southern California into the rest of California, as well as into Arizona, Nevada, Utah, Texas, and Oregon. The current owner is Lynsi Snyder, the Snyders' only grandchild.
I have never been to this place (Canadian, remember? ) but everyone tells me their stuff is good. So... Ok.
12
Arby's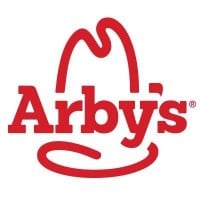 Arby's is the second-largest quick-service fast-food sandwich restaurant chain in America in terms of units with more than 3,300 restaurants system wide and third in terms of revenue. In October 2017, Food & Wine called Arby's "America's second largest sandwich chain (after Subway)".
Their orange & cream milkshake was a whole other level of awesome when I first tried it. Too bad it's only in the summer since I'd buy it in January if I could.
13
Braum's
Soft serve is AMAZING! It's cheap and they give you a lot in a waffle cone. My mom used to take us there to get chocolate vanilla twists in waffle cones instead of lunch. No regrets. Other ice cream is excellent but soft serve is the star. Genuinely upset there isn't one near me anymore, only in OK area!
Would probably top this list if it weren't a regional chain.
14
Taco Bell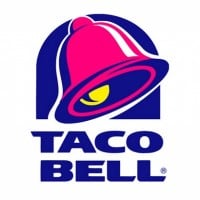 Taco Bell is an American chain of fast food restaurants based out of Irvine, California and a subsidiary of Yum! Brands, Inc. The restaurants serve a variety of Tex-Mex foods that include tacos, burritos, quesadillas, nachos, novelty and specialty items, and a variety of "value menu" items. As of 2018, Taco Bell serves more than 2 billion customers each year at 7,000 restaurants, more than 80 percent of which are owned and operated by independent franchisees and licensees.
Why is taco bell on here well they serve freezes like the mountain dew baja blast and starburst freeze and snapple freeze and others now I know its not ice cream but that's why its on number 13.
You are right
15
Jollibee
I'm American. Ate here a lot in the Philippines. Best tasting fries I've ever had. And their burgers are way bigger then your going to get at any fast food chain in America.

Good stuff. A must try if you are able too.
16
Steak N' Shake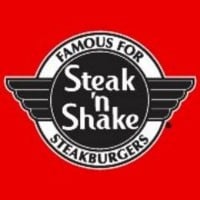 17
Dunkin' Donuts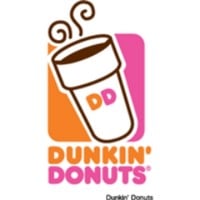 Dunkin' Donuts is an American global doughnut company and coffeehouse based in Canton, Massachusetts. It was founded in 1950 by William Rosenberg in Quincy, Massachusetts and has become one of the largest coffee and baked goods chains in the world, with more than 12,000 restaurants in 36 countries. ...read more.
18 Alex's
19 Jack's
20
Freddy's Frozen Custard & Steakburgers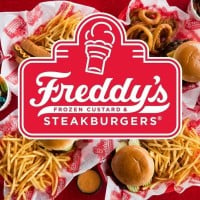 21 Spangles
22
Cook Out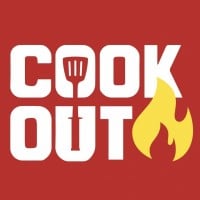 23
Shake Shack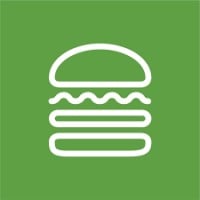 Shake Shack is an American fast-food restaurant chain that specializes in burgers, hot dogs, and milkshakes. Founded in 2004, the company originated as a hot dog cart in Madison Square Park, New York City, before evolving into a standalone restaurant. The brand is known for its premium ingredients and modern-day roadside burger stand concept. With a strong focus on community and quality, Shake Shack has expanded to multiple locations across the United States and internationally.
They have the absolute best Ice Cream ever. When I tasted their Cookies and Cream Milkshake, I felt like I was in heaven.
24 Tropical Smoothie Cafe
25 Mickey's Dairy Twist
PSearch List