Top Ten Best Restaurants
The Top Ten
1
Olive Garden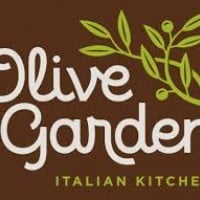 Olive Garden is Very good. I eat it almost ever day because my mom works there but it never gets old. I love the Chicken alfreado with broccoli!
The Food There is really good I sometimes can't get my taste away also I glad I go to this place on my birthdays!
I love Olive Garden. The breadsticks are delicious and the pasta is great, but I was not expecting it to be number one. Thanks, Top Tens.
Ok this place is the heaven of breadsticks... And the angel of Italian food. That made no sense but its good anyway.
And their fettuccine Alfredo is on point.
2
McDonald's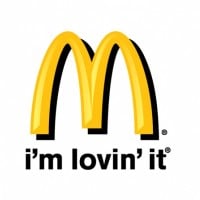 McDonald's is an American fast food company, founded in 1940 as a restaurant operated by Richard and Maurice McDonald, in San Bernardino, California, United States. They rechristened their business as a hamburger stand. The first time a McDonald's franchise used the Golden Arches logo was in 1953 at a location in Phoenix, Arizona. In 1955, Ray Kroc, a businessman, joined the company as a franchise agent and proceeded to purchase the chain from the McDonald brothers. McDonald's was originally headquartered in Oak Brook, Illinois, but moved to Chicago in 2018.
There are several versions of McDonalds in different countries. In Thailand, they add some extra dishes such as pie together with all McDonald's dishes in US. In the Philippines, there is a spaghetti in the menu. It named McSpaghetti.
If you go at me and go "oH YoU OnLy LIkE iT bECaUsE iT HaS A hAPpY mEAls" I don't. Most of their toys are horrible, but that's with every other single restaurant on the face of the planet. The reason I like McDonald's because of their actual delicious. I always still get skinny when I eat their burgers and McNuggets (this is not a lie), their McNuggets actually taste nice, their burgers are great, as long as you get the ones without mustard, most of the employees are VERY nice here, the fries without doubt are also great, and the chicken sandwiches also taste amazing. I don't eat anything else since I don't know the rest.
I don't get why everyone hates it now, sure their logo is inappropriate but it's actually quite good food.
McDonalds is either on first or second in every list that has to do with food...
3
Subway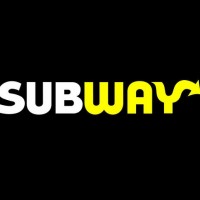 Subway is a privately held American fast food restaurant franchise that primarily purveys submarine sandwiches (subs) and salads. Subway is one of the fastest-growing franchises in the worldand, as of June 2017, has approximately 45,000 stores located in more than 100 countries. More than half of the stores are located in the United States. It is the largest single-brand restaurant chain and the largest restaurant operator in the world.
I love their sandwiches. The mayonaise makes it perfect if you're having a veggie sandwich.
Subway is healthier than other fast-food restaurants.
Amazing and healthy sandwiches, need I say more.
Subway may be lower in calories and fat than other fast food places, but they're food is just as low quality
4
Burger King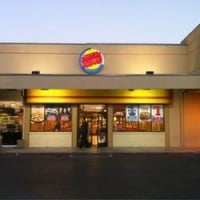 Burger King (BK) is an American global chain of hamburger fast food restaurants. Headquartered in the unincorporated area of Miami-Dade County, Florida, the company was founded in 1953 as InstaBurger King, a Jacksonville, Florida-based restaurant chain. After Insta-Burger King ran into financial difficulties in 1954, its two Miami-based franchisees David Edgerton and James McLamore purchased the company and renamed it "Burger King". Over the next half-century, the company would change hands four times, with its third set of owners, a partnership of TPG Capital, Bain Capital, and Goldman Sachs Capital Partners, taking it public in 2002. In late 2010, 3G Capital of Brazil acquired a majority stake ...read more.
Burger King is the best burger joint in the world, there impossible whopper is so good, the whopper is so go the only thing I don't like is that they don't have pespi one of my favorite drinks, other then that this place is the best place for some fast food.
This is better than McDonald's.
5
KFC (Kentucky Fried Chicken)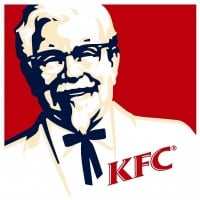 KFC, until 1991 known as Kentucky Fried Chicken, is an American fast food restaurant chain that specializes in fried chicken. Headquartered in Louisville, Kentucky, it is the world's second-largest restaurant chain (as measured by sales) after McDonald's, with almost 20,000 locations globally in 123 countries and territories as of December 2015. The chain is a subsidiary of Yum! Brands, a restaurant company that also owns the Pizza Hut and Taco Bell chains.
Can't beat the classic Fried Chicken and sides. Way better than Chick Fil A
A classic. My personal favorite food.
It's finger looking good!
Their chicken is the best! should be #1. it's way better than Mcdonalds
6
Applebee's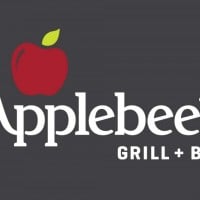 I do not like Applebee's
I had a bad experience there, since I had just moved to a new place, it was, like 12 AM, so we went to Applebee's, and they took around 7459034858486993490 hours(30-60 minutes)to make the stuff. And it tasted bland.
I always get their buffalo wings.

Also, I cringed when I saw McDonald's as #1.
I get their buffalo wings too!
Great bacon burgers
7
Chick-Fil-A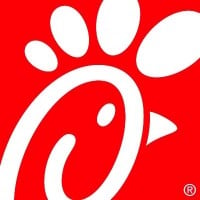 Chick-fil-A is an American fast food restaurant chain headquartered in the city of College Park, Georgia, specializing in chicken sandwiches. Founded in May 1946, it operates more than 2,200 restaurants, primarily in the United States. The restaurant serves breakfast before transitioning to its lunch and dinner menu. Chick-fil-A also offers customers catered selections from its menu for special events.
Their food is good and you can really tell it's real food! It's always fresh and tastes great! Like, their salads have fresh veggies and is the best fast food salad and their lemonade is one of the best lemonades ever!
Chick-fil-a should be first. I'm just a kid but my mom works there so I should know this restraint is definitely the best
Pretty great chicken sandwiches, plus it doesn't take an eternity to order.
The best chicken is right there.
8
Wendy's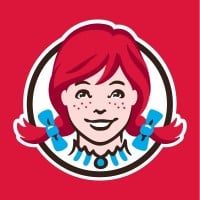 Wendy's is an American international fast food restaurant chain founded by Dave Thomas on November 15, 1969, in Columbus, Ohio. The company moved its headquarters to Dublin, Ohio, on January 29, 2006. As of 2016, Wendy's was the world's third largest hamburger fast food chain with 6,500+ locations, ...read more.
I love Wendy's the food is so good! Its has ice cream and French fries and everything I LOVEEE!
There aren't nuggets better then Wendy's.
This should be number 1! Best tasting!
Greatest twitter ever
9
Pizza Hut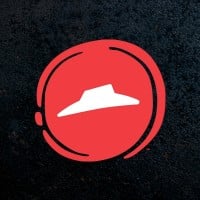 Pizza Hut is an American restaurant chain and international franchise which was founded in 1958 by Dan and Frank Carney.
I don't understand why Pizza Hut is not number 1. Mcdonalds is not healthy at all. Pizza Hut has delicious pizza! Mcdonalds has unhealthy food that can make you sick.
The food is so AMAZING! Mcdonalds tastes weird and smells weird and the people who eat there are weird.
So pretty much everything about McDonalds is weird.
I love pizza hut but the one in my area closed down a few years ago :/
10
Taco Bell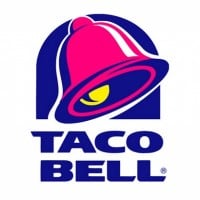 Taco Bell is an American chain of fast food restaurants based out of Irvine, California and a subsidiary of Yum! Brands, Inc. The restaurants serve a variety of Tex-Mex foods that include tacos, burritos, quesadillas, nachos, novelty and specialty items, and a variety of "value menu" items. As of 2018, ...read more.
I don't care what anyone says, they make good food.
Awesome tacos and freezes!
The Contenders
11
Chili's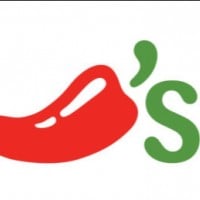 I love Chili's, but I don't like what they did with the big mouth bites, you barely get any fries (although the ones you get are really good) and the buns are not soft. Still though, I love Chili's.
I do like chilies, the flow however, is the fact that the food takes to long to come out. sometimes when it comes to you, its not cooked well. OTHER then that, the work and service there is nice! Love it. keep it up guys.
I love their griled chicken, ribs, burger, cheese sticks and frosty shakes. Best of all, I get buzzed by drinking me some margaritas.
I remember a wonderful day I had when I went to Chili's and then got an xbox one.
12
Dairy Queen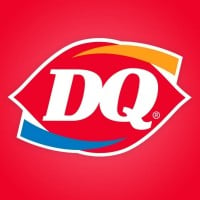 Dairy Queen is a chain of soft serve ice cream and fast-food restaurants owned by International Dairy Queen, Inc., a subsidiary of Berkshire Hathaway.
13
Red Lobster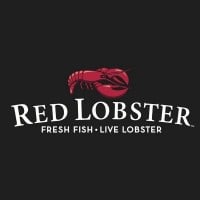 Red Lobster is all about seafood and probably a whole menu yet of seafood my friend. Try just one bite and the taste of seafood will totally want you to have more!
The red drinks are disgusting but there lobster crab and shrimp with a dipping sauce is amazing and seasoned to perfection
14
Five Guys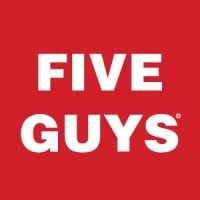 Five Guys Enterprises LLC (doing business as Five Guys Burgers and Fries) is an American fast casual restaurant chain focused on hamburgers, hot dogs, and French fries, and headquartered in Lorton, Virginia, an unincorporated part of Fairfax County. The first Five Guys restaurant opened in 1986 in Arlington ...read more.
For me, this restaurant takes the cake. Little surprised this isn't even in the top ten, and yet McDonald's is, I mean I'd go to McDonald every once in a while, but this place is far better.
The best French fries in the USA. Way better than Wendy's, Burger King, and McDonalds
I love five guys! They have great burgers and fries!
15
Golden Corral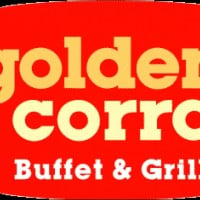 It just tastes too good, especially their pizza!
I love there food every time I finish my food there dessert is super good
16
Buffalo Wild Wings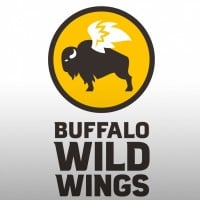 Buffalo Wild Wings is the best!
This needs to be in the top 5.
This should be in 2nd
17
IHOP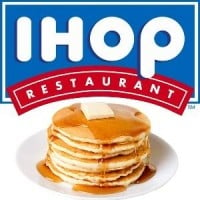 18
Red Robin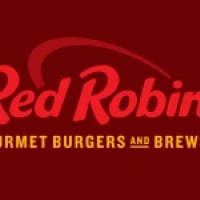 Red Robin Gourmet Burgers and Brews, or simply Red Robin, is an American chain of casual dining restaurants founded in September 1969 in Seattle, Washington
Red Robin is a really rare restaurant to find while on the go but, in fact I've been there many times and their food over there is more flavored than you can even imagine!
I'm turning 16 this year and I plan to go there for a birthday dinner.
I love their french fries!
19
Sonic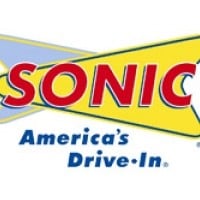 Love eating ice cream in the car with your family or your friends.
I get you its crowded guess the place is full of people love dem (them)
Super delicious, I love me a good footlights chili cheese dog, I love the fries and tater tots, and the signature sauce is heaven. A must go. Popplio loves the burgers. -PopplioLover05
20
Steak 'n Shake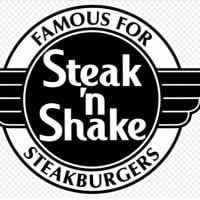 Those who hate this either had bad luck or just don't know good burgers
Everybody loves it
21
Domino's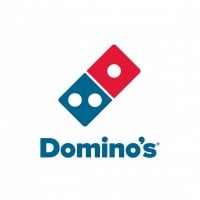 Domino's Pizza, Inc. is an American pizza restaurant chain founded in 1960. The corporation is headquartered at the Domino's Farms Office Park in Ann Arbor, Michigan. In February 2018, the chain became the largest pizza seller worldwide and in the United States based upon global retail sales.
You see this pizza is in fact really good! Let's roll the dominos to see who wins and it is Domino's Pizza!
Domino's Pizza is the best!
22
Denny's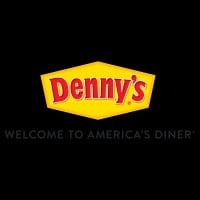 23
Panda Express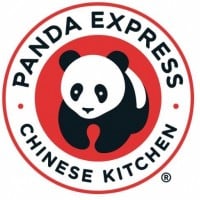 Panda Express has really good Chinese food! The lo me in is heavenly over there! Thanks Panda Express for making all of my days have the taste of your delicious food of fine Chinese cuisine!
24
The Cheesecake Factory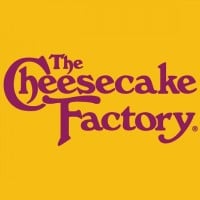 Largest menu selection and everything is good especially the advocating appetizer with this delicious sauce on it.
The mac and cheese burger is the best thing I have ever eaten IN MY LIFE! ! !
If you haven't tried it I SERIOUSLY recommend it. (but not if you have diabetes or high colesterol)
Damn awesome burgers, pizza, cheesecake, etcetera. If you can think it, it's on the menu.
25
Texas Roadhouse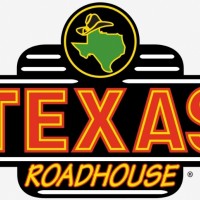 I love it. While we were waiting for our table, there was a big bucket full of peanuts. Once we ate a peanut, we got to throw it on the floor!
Amazing! No place like it!
My town's getting one
Good place to eat
PSearch List