Top Ten Most Popular Fast Food Restaurants
Just to be clear. A fast food restaurant is a restaurant were you don't wait long to receive your food. The definition is in the name. It doesn't necessarily have to serve fries and fried chicken.

The Top Ten

1 McDonald's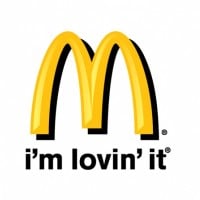 McDonald's is an American fast food company, founded in 1940 as a restaurant operated by Richard and Maurice McDonald, in San Bernardino, California, United States. They rechristened their business as a hamburger stand. The first time a McDonald's franchise used the Golden Arches logo was in 1953 at ...read more.
I live in Canada and I was used to think McDonald's was Canadian because their is always a tiny maple leaf in the center. Now I know it is a U.S company after doing research like 5 years ago. And I discovered it is widely common mostly in USA. No wonder why Americans are stereotyped as fat lazy people.
You don't know what it feels like,walking into a great mess of burgers,fries and chicken nuggets,babies crying left and right for not getting the toy they wanted,all toys knocked down at the display,kids gazing at the plastic minion toys,adults...are usually just overweight or have 3-7 kids,screams of horror,freckles cover the squeaky sounding counter guy,iPads with dreadful smudges,the activity books,poor thing,forcefully ripped of the wall and leaving the too part behind,snd who ever saw a crayon in the crayon box? And of course,you cannot find one clean seat and you end up sitting near some family with five kids who won't stop eating while staring into your soul.Then you leave,it's not over.Little kids scream as their minion balloon floats away.It's a horrible experience.

But the food is decent.
I'm addicted to their food and I've gained 200 lbs eating it. I also get sick all the time and feel horrible too! HELP!
I would not say this is the best fast food place. I really don't like it. But I know it's popular. Still kinda gross
2
KFC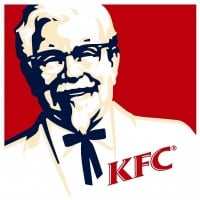 KFC, until 1991 known as Kentucky Fried Chicken, is an American fast food restaurant chain that specializes in fried chicken. Headquartered in Louisville, Kentucky, it is the world's second-largest restaurant chain (as measured by sales) after McDonald's, with almost 20,000 locations globally in 123 ...read more.
It's okay but I've seen it get some backlash - Randomator
It's da best
Ah yes,KFC,the home of chicken and other stuff,the smell of chicken fills your nostrils,some kids crying,cheering,making annoying sounds,the staff actually wear gloves you noticed,while looking at the customer in the front line deciding if they want fries with that,it always ends up yes.The food is nice but you sometimes get the occasional hair.Walking out,you aren't as disgusted as usual.It was ok. - DapperPickle
3
Subway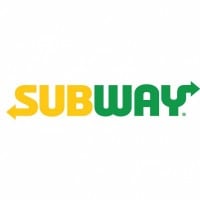 Subway is a privately held American fast food restaurant franchise that primarily purveys submarine sandwiches (subs) and salads. Subway is one of the fastest-growing franchises in the worldand, as of June 2017, has approximately 45,000 stores located in more than 100 countries. More than half of the ...read more.
I hate to see McDonald's as number one on popular or best fast food lists, but Subway should be number one and it is over a trillion times better than that McNasty's pile of bull$h1+!
My favorite fast food place, but it doesn't change the fact that McDonalds is the most popular/successful
Subway,we're you choose the ingredients and get the same thing each time but having the urge to try something different.Customers taking forever to choose,especially kids.Thank god the place is not a mess,no babies,a mature fast food.The counter people are usually from India or something.When you exit this place,you feel...pleasantly superprised.
Sub sandwiches umm yeah nothing is like subway
4
Burger King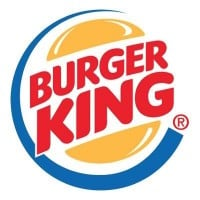 Burger King (BK) is an American global chain of hamburger fast food restaurants. Headquartered in the unincorporated area of Miami-Dade County, Florida, the company was founded in 1953 as InstaBurger King, a Jacksonville, Florida-based restaurant chain. After Insta-Burger King ran into financial difficulties ...read more.
It should be number one why does everyone like mcdonald's it's gross
Much better than Mc
It's like McDonald's twin - Randomator
5
Pizza Hut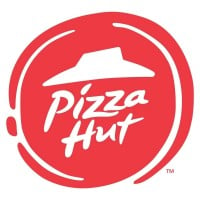 Pizza Hut is an American restaurant chain and international franchise which was founded in 1958 by Dan and Frank Carney.
6
Taco Bell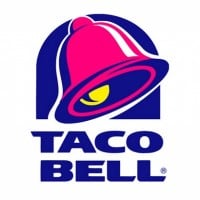 Taco Bell is an American chain of fast food restaurants based out of Irvine, California and a subsidiary of Yum! Brands, Inc. The restaurants serve a variety of Tex-Mex foods that include tacos, burritos, quesadillas, nachos, novelty and specialty items, and a variety of "value menu" items. As of 2018, ...read more.
It's good at first until you consider the aftermath - Randomator
7
Wendy's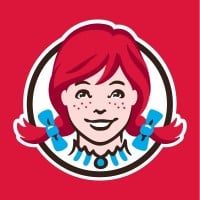 Wendy's is an American international fast food restaurant chain founded by Dave Thomas on November 15, 1969, in Columbus, Ohio. The company moved its headquarters to Dublin, Ohio, on January 29, 2006. As of 2016, Wendy's was the world's third largest hamburger fast food chain with 6,500+ locations, ...read more.
Decent - Randomator
8
Dunkin' Donuts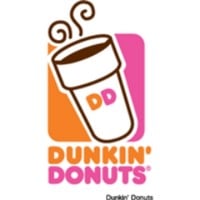 Dunkin' Donuts is an American global doughnut company and coffeehouse based in Canton, Massachusetts. It was founded in 1950 by William Rosenberg in Quincy, Massachusetts and has become one of the largest coffee and baked goods chains in the world, with more than 12,000 restaurants in 36 countries. ...read more.
9
Domino's Pizza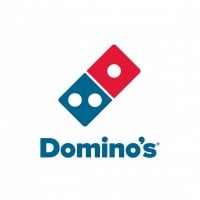 Domino's Pizza, Inc. is an American pizza restaurant chain founded in 1960. The corporation is headquartered at the Domino's Farms Office Park in Ann Arbor, Michigan. In February 2018, the chain became the largest pizza seller worldwide and in the United States based upon global retail sales.
10
Golden Krust
Me to there not popular unless I heard of em
Never heard of them in my life
The Contenders
11
Chick-fil-a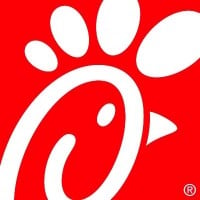 Chick-fil-A is an American fast food restaurant chain headquartered in the city of College Park, Georgia, specializing in chicken sandwiches. Founded in May 1946, it operates more than 2,200 restaurants, primarily in the United States. The restaurant serves breakfast before transitioning to its lunch ...read more.
Probably the best fast food ever - Randomator
Waffle fries and the chicken salad sandwich was to die for
Chick...fil...a...BRUH
I LOVE IT! CHICKEN DIPPED IN KETCHUP, SWEET ICE CREAM CONES, A COW MASCOT THAT GOT AN F IN SPELLING!
12
Five Guys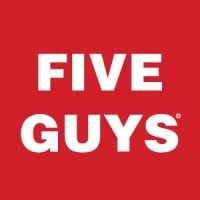 Five Guys Enterprises LLC (doing business as Five Guys Burgers and Fries) is an American fast casual restaurant chain focused on hamburgers, hot dogs, and French fries, and headquartered in Lorton, Virginia, an unincorporated part of Fairfax County. The first Five Guys restaurant opened in 1986 in Arlington ...read more.
13
In-N-Out Burger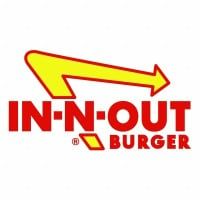 In-N-Out Burger is an American regional chain of fast food restaurants with locations primarily in the American Southwest and Pacific coast. It was founded in Baldwin Park, California in 1948 by Harry Snyder and Esther Snyder. The chain is currently headquartered in Irvine, California and has slowly ...read more.
14
Whataburger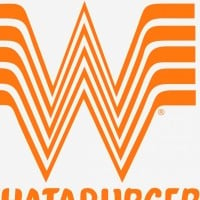 15
Dairy Queen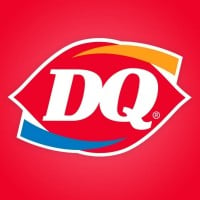 Dairy Queen is a chain of soft serve ice cream and fast-food restaurants owned by International Dairy Queen, Inc., a subsidiary of Berkshire Hathaway.
Blizzards are good food not so much - Randomator
16 A&W
17 Popeyes
18 Panera
19
Chipotle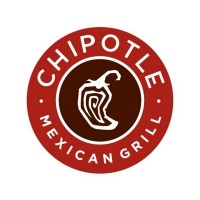 It Sucks to be honest - Randomator
20 Tommy's
21
Starbucks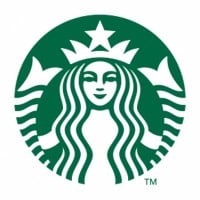 Starbucks Corporation is an American coffee company and coffeehouse chain. Starbucks was founded in Seattle, Washington in 1971. Today it operates 23,768 locations worldwide, including 13,107 in the United States, 2,204 in China, 1,418 in Canada, 1,160 in Japan and 872 in South Korea.
Overrated as hell. Only teenage girls get coffee there to look cool - Randomator
22 Jollibee
23
Chicken Delight
Easily Chicken Delight It is the best restaurant of all.
24 Heart Attack Grill
25 Portillo's
PSearch List