Greatest Living Rock Musicians
The Top Ten
1
Yoshiki Hayashi
Yoshiki Hayashi is a Japanese musician, songwriter, composer and record producer. Better known by his stage name Yoshiki, he is best known as the leader and a co-founder of the heavy metal band X Japan, for which he is the drummer, pianist and main songwriter. The band achieved breakthrough success ...read more.
Best drummer because he's genius, music is to inspire not become best technically. I'm sure Yoshiki can be best technically but he know real music, fast but powerful and very beautiful drumming.
He put everything in music, and such multitalented person no other artist can come close to Yoshiki
And more awesome Yoshiki is the only asian musician in top ten list, this prove how overrated is media all about west
Yoshiki Hayashi... a composer, pianist, drummer, band leader and music producer who puts his life on stake for the sake of his music.
No other artist is as brave as him, putting his music beyond his own limit, with the music itself, undoubtedly breathtaking, deep, beautiful, as dark as a devil's sin and as serene as an angel's heart.
Yoshiki Hayashi is a music genius, listen to his songs. The way harmony of the melody and composition of his songs are superb. He can compose from rock to ballad. He plays piano very well too and drum (don't ask) just watch X-Japan's concerts or listen to their songs. Art of Life*
Probably the greatest drummer and composer to have ever lived. Also a great pianist.
2
Ann Wilson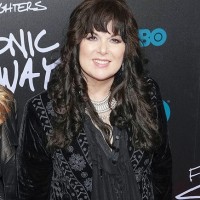 Ann Dustin Wilson (born June 19, 1950) is an American musician, best known as the lead singer and songwriter of the hard rock band Heart.
As long as Ann Wilson (HEART) is not in the R&R Hall of Fame, the hall is a joke. Get REAL rockers in there. Ann Wilson is one of the best. Man or female. She is THE QUEEN of rock!
Ann should be in the hall but only if she goes with Derozier, Fisher, Nancy, Leese and Steve Fossen. These people have a huge role in making Ann what she is today. She is the greatest rock singer ever...
As long as Ann and Nancy Wilson of HEART is not in the R&R Hall of fame, the hall is a joke!! Ann is THE QUEEN of Rock. Period.
Nr.2? Now, seriously... WHO made this list?
3
Jimmy Page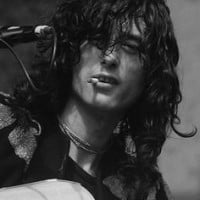 James Patrick Page is an English musician, songwriter, and record producer who achieved international success as the guitarist and founder of the rock band Led Zeppelin.
This list is awful. Yoshiki hayashi is at number one? What about Neil Peart, Jimmy Page, Eric Clapton, Les claypool, Mike Portnoy, geddy Lee, Dave Lombardo, Paul McCartney, Bob Dylan, flea, Chuck Berry, and and John Paul Jones? They are some of the best Musicians ever
It's a shame that this god of a man is behind two people nobody cares about.
Quite simply an incredible musician and song writer.
Yeah,I agree with @ryanrimmel here,though it fixed a lot but still why most of the legendary musicians are on low?
4
Steve Perry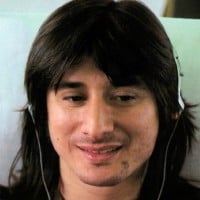 Stephen Ray "Steve" Perry is an American singer, songwriter, and record producer. He is known as the lead singer of the rock band Journey during their most commercially successful periods from 1977 to 1987 and again from 1995 to 1998.
who forgot to put him on the list? Invented the power ballad, greatest voice in rock history, has had regular radio play since he picked up the mic. Most downloaded song in history, etc.
I LOVE STEVE PERRY...HE DID SO MUCH FOR MUGIANS EVERYWHERE...AND MUSIC...HIS VOICE IS SO MYSTICAL...BEAUTIFUL...HE IS WONDERFUL...AND GOOD HEARTED...THERE WILL NEVER BE ANOTHER ONE LIKE HIM...LOVE YOU STEVE...AND ROCK ON...
5
Neil Peart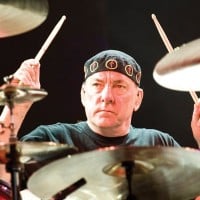 Neil Ellwood Peart, (September 12, 1952 - January 7, 2020) was a Canadian musician and writer best known as the drummer and primary lyricist of the rock band Rush. Peart received numerous awards for his musical performances, including an induction into the Modern Drummer Hall of Fame in 1983, making ...read more.
Most experts think he is the greatest rock drummer of all time. His body of work with Rush speaks for itself, 20 studio albums is amazing. Look up his Der Trommler drum solo;you will be amazed
Unfortunately, some items here are dated.
Great drummer & lyricist. Enough said.
6
James Hetfield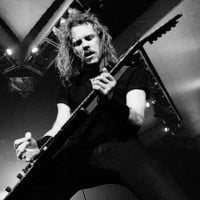 James Alan Hetfield was born on August 3, 1963. He is an American musician, singer and songwriter known for being the co-founder, lead vocalist, rhythm guitarist and main songwriter for the American heavy metal band Metallica.
Personally I don't think james is the greatest living rock musician, but he's up there.
Come on, James is amazing. Also I seen Bon Scott down the line, umm, got some news for ya.
Part of the best band ever great man and has changed his life around from rehab
I still wonder, that he is alive after than pyrotechnics and alcoholism.
7
Robert Plant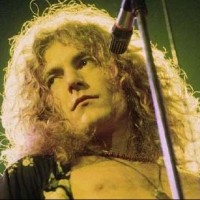 Robert Anthony Plant (born 20 August 1948) is an English musician, singer, and songwriter best known as the lead singer and lyricist of the rock band Led Zeppelin.
Robert plant is undoubtedly more influential than the rest of the people on this list, not quite sure why he's #8 right now...
Granted, Steve Perry does have an equally stellar voice, but when was the last time you heard him put out music?

Plant has been churning out music for the last 30 years and is still doing remarkable; and oh ya! Didn't he win a Grammy for album of the year recently...? Hm

There's no one close
Robert Plant on #16?! You must be kidding me, he's one of the most Beautiful voices in Rock n Roll history
Is he really under some generic anime looking ass?
One of the best singers of all time
8
Richie Sambora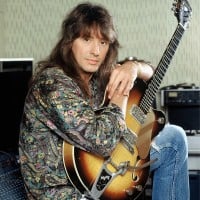 Richard Stephen "Richie" Sambora is an American rock guitarist, producer, singer and songwriter who was the lead guitarist of the rock band Bon Jovi for 30 years. He is known for his work with Bon Jovi from 1983 to 2013. He is a very praised guitarist who played solos for songs like Dry County, Stranger ...read more.
He is a great, perfect guitarist in all style, he has amazing voice, full of passion, so VOTE! VOTE! VOTE!
King of Swing
BEST GUITARIST EVEEERR! He's even my profile picture. That's how much I adore Richie
9
Eric Clapton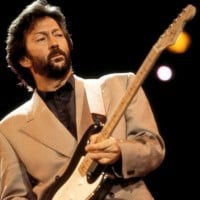 Eric Patrick Clapton is an English rock and blues guitarist, singer and songwriter. He is the only three-time inductee to the Rock and Roll Hall of Fame, once as a solo artist and separately as a member of the Yardbirds and Cream. He has also been a member of Derek and the Dominos.
ONLY person to be inducted into the Rock and Roll Hall of Fame THREE different times with three different acts.
Look at his body of work then greatest comes to mind
Another underrated man
10
Chester Bennington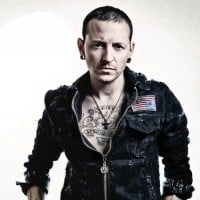 Chester Charles Bennington (March 20th, 1976 - July 20th, 2017) was an American musician, singer, songwriter and actor, best known for being the lead singer of Linkin Park. Before he was known for Linkin Park, Bennington was the lead singer of post-grunge act Grey Daze who was heavily inspired by Stone ...read more.
Technically he might not be the best. Even his range is limited when compared with other prominent names. But this guy has got a wonderful voice and he puts all of his emotion into it. Listen to classics like carousel, breaking the habit, crawling, and one, let down, my december and let me know if you think otherwise.
The best by a long shot. Chester Bennington and Linkin Park kept music alive when others tried to destroy it.
Have you heard him sing? If you have you would agree that he is the best.
Chester is the best singer of all time!
The Contenders
11
David Gilmour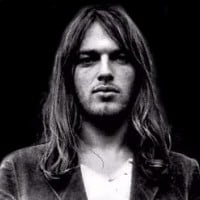 David Jon Gilmour is an English singer, songwriter, composer, multi-instrumentalist, and record producer. He joined the progressive rock band Pink Floyd as guitarist and co-lead vocalist in 1968.
In my opinion, David Gilmour is better than Eric Clapton. First of all, his riffs were way more original while Clapton's riffs sound similar to each other. Also, David Gilmour is able to change the mood of his songs and make transitions so well. Rather than making a guitar sputter, he can make it speak. And his solos are better than any other guitarist ever.
I have never seen anyone put so much feel into his guitar.
12
Brian May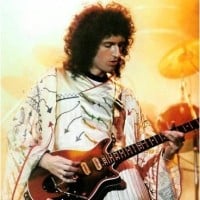 Brian Harold May is an English musician, singer, songwriter and astrophysicist, best known as the lead guitarist of the rock band Queen.
Brian May is highly under rated but definitely the Best Living Rock Guitarist ever! He never got much recognition when Freddie was alive & when Freddie passed... he didn't play publicly! But now he & Roger Taylor have decided to revive QUEEN & have chosen to collaborate with Adam Lambert as the front man! They each have their time in the spotlight now & that's the way it should be! The three of them are Great! Brian should be much higher on this list!
Still rocking and bringing 100% after all these years, Queen with Freddie were outstanding, and unforgettable and now Roger and Brian with Adam Lambert are still filling venues to 3 generations of fans,...bravo...Brian is as good as he ever was and still thrills us.
Brian May is one of the greatest out there and he will continue to be. He's still rocking to this day and I doubt he's ever gonna stop. Too bad Deacy did though. I understand why he retired but I still want him back. And Freddie, we all miss you.
Brian May is undoubtedly one of the best (and most underrrated) guitarists and singers of all time. Maybe that's because Freddie got all the attention. Sure he deserved it. Obviously.
13
Paul McCartney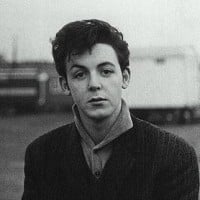 Sir James Paul McCartney (born 18 June 1942) is an English singer-songwriter, multi-instrumentalist, and composer. With John Lennon, George Harrison, and Ringo Starr, he gained worldwide fame with the rock band the Beatles, one of the most popular and influential groups in the history of pop and rock ...read more.
PAUL SHOULD BE #1! Paul McCartney is the best. He is the greatest musician who ever walked the earth. He is a legend and he is 69 and still touring. AND HE IS BRITISH! YOU GOTTA LOVE EM BRITS. Paul McCartney changed my life, literally. Not because I'm a crazy fan but because I would not have my bff if it weren't for him. The Beatles are awesome and Paul has the best band ever now! So if you don't like or know Paul (not in person) you are weird! Old pop rocks. New pop sucks. Justin beiber fans put Paul in this position (no offense Justin, hope I hurt you girls)
Come on, Paul is number one. He was arguably the most famous Beatle, he had several hits with Wings, and he has a solo career that he still continues to do, despite being 74 years old. I saw him in concert recently, and he was amazing. He has the same voice that he had when he was with Beatles way back in the 1960s. Paul, along with John, Ringo, and George, revolutionized pop music.
This one is a NO BRAINER FOLKS! Paul McCartney is number 1... Just ask the 17 artists above him in this silly pole!
Bring some credibility to this site and think before you vote folks...
18th on this list right now, what a joke. I mean I would vote for Bob Dylan as #1 but to see Sir Paul currently at 18th, I just had to use my vote for him.
14
Ozzy Osbourne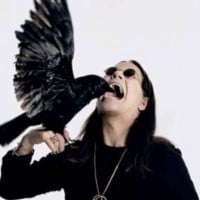 John Michael "Ozzy" Osbourne was born on December 3, 1948. He is also known as ''The Prince of Darkness''. Ozzy is an English singer, songwriter, and television personality. He rose to prominence in the early 1970s as the lead vocalist of the band Black Sabbath. Osbourne was fired from Black Sabbath ...read more.
I don't really understand him when ever he speaks... hahah, but dang, he can sing great live and his songs are awesome. Ozzy FTW!
Ozzy rules
Ozzy is one of the greatest singers n performers ever!
I'm honestly kind of surprised he's still alive
15
Eddie Van Halen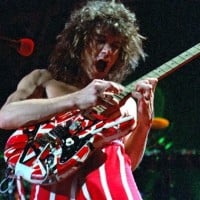 Edward Lodewijk "Eddie" Van Halen (January 26, 1955 – October 6, 2020) was a Dutch-American musician, songwriter, producer, and inventor. He was best known as the lead guitarist, occasional keyboardist and co-founder of the hard rock band Van Halen.
Without a doubt, the best guitar player living today!
He unfortunately passed away five days ago.
16
Ritchie Blackmore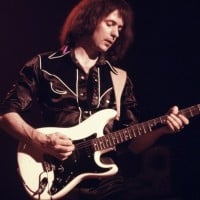 Richard Hugh "Ritchie" Blackmore is an English guitarist and songwriter, best known for his work in the hard rock/metal bands Deep Purple and Rainbow. He was ranked number 16 on Guitar World's "100 Greatest Metal Guitarists of All Time" in 2004, and number 50 in Rolling Stone magazine's list of the ...read more.
Greatest guitarist of all time. He can play amazing bluesy solos with so much feel in them, very weird middle eastern sounding solos only he is truly capable of pulling off and extremely technical classically inspired solos that laid the groundwork for the shredders of the 80s. Plus he wrote some of the greatest riffs of all time.
17
Mick Jagger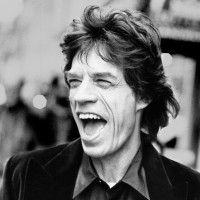 Sir Michael Philip "Mick" Jagger is an English singer, songwriter, and actor, best known as the lead vocalist and a co-founder of the Rolling Stones.
Come on. Just... Just come on.
18
Matt Shadows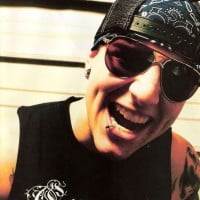 Matthew Charles Sanders, better known by his stage name M. Shadows, is an American musician, best known as the lead vocalist, songwriter and founding member of the American metalcore/alternative metal band Avenged Sevenfold.
His voice cheers me up when I'm down but I love the whole band
Awesome singer from a great band!
19
Bruce Dickinson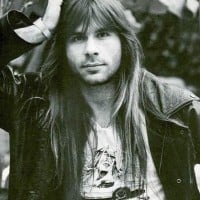 Paul Bruce Dickinson, known professionally as Bruce Dickinson, (born 7 August 1958) is an English musician, airline pilot, and broadcaster. He is most well known for being the lead singer in heavy metal band Iron Maiden and his solo career.Outside his career in music, Dickinson has pursued a number ...read more.
Iron Maiden is one of the most influential metal bands! This man is a legend and should be at least #5!
20
Phil Collins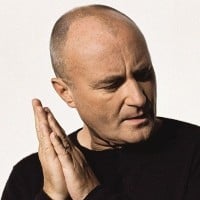 Philip David Charles "Phil" Collins is an English singer-songwriter and musician, who has also worked as a record producer and actor.
Why isn't Phil Collins higher on this list? He may not have been Madonna or Michael Jackson, but he's still one of the greatest hits of the 80s, and always will be. One of his nicknames is "Little Elvis", but if you ask me, he's even better than Elvis!
21
Amy Lee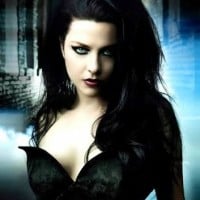 Amy Lynn Hartzler, known professionally as Amy Lee, is an American singer-songwriter, classically trained pianist and composer. She is also the lead singer to the Arkansas band Evanescence.
22
Slash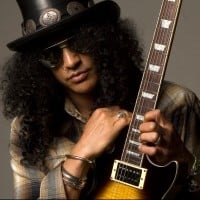 Saul Hudson, known professionally as Slash, is a British-American musician and songwriter. He is best known as the lead guitarist of the American hard rock band Guns N' Roses, with whom he achieved worldwide success in the late 1980s and early 1990s.
What the hell is wrong with people? He is and has always the been the greatest rocker in the world along with Eddie Van Halen.
23
Rob Halford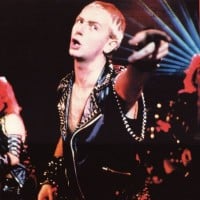 Robert John Arthur "Rob" Halford is an English singer and songwriter, who is best known as the lead vocalist for the Grammy Award-winning heavy metal band Judas Priest and famed for his powerful wide ranging operatic voice.
24
Roger Waters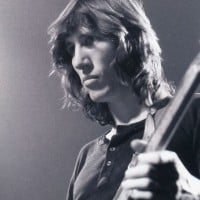 George Roger Waters is an English singer, songwriter, multi-instrumentalist, and composer. He is mostly known for being the secondary lead vocalist and bassist of Pink Floyd.
Paul and John retort: we wrote Rubber Soul, Revolver, Sgt. Pepper's Lonely Hearts Club Band, The White Album, and Abbey Road.
Sorry Paul and John, Waters wrote the Dark Side of the Moon, Wish You Were Here, and the Wall
25
Benjamin Burnley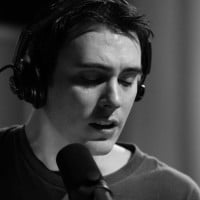 Benjamin Jackson Burnley IV is an American musician, composer, and producer, best known as the founder and frontman of the American rock band Breaking Benjamin.
PSearch List