Top Ten Scariest Things In Video Games
Drbazinga
The Contenders: Page 2
21
Tails Doll - Sonic R
Oh Shadow... Tails doll scared the crap out of me...
Sorry I forgot what its called but a very bad game goes creepy. If you pick tails doll and do something like tag sonic last he will come out of your T.V. and KILL YOU!
V 1 Comment
22 Dr. Andonuts' Magicant - Radiation's Halloween Hack
23
Ben - Legend of Zelda

24
Ao Oni - Ao Oni
Just weird and creepy
AhHhH that thing is creepy
25
Snacker the Shark - Banjo-Kazooie
I was so afraid to go into the waters of Treasure Trove Cove.
Whenever he starts to attack, the Jaws theme starts to play.
Most Awesome game ever
26
Mooshrooms - Minecraft
Scary, yeah right, who put this on this list seriously. What someone have a fear of mushrooms or something?
Mooshrooms are not scary
They are not scary, until you think about them more. Why are they like this? And if the game had a different graphics style, then it would look TERRIFYING.
They're like Infected cows
V 17 Comments
27
Freddy Fazbear - Five Nights at Freddy's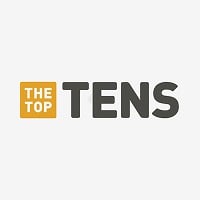 Freddy Fazbear (originally known as Freddybear, as seen in the Kickstarter) is one of four main antagonists of Five Nights at Freddy's, who later appear as variations in the succeeding games.
He catches you completely off guard, like when your looking for one of the other animatronics, and when you feel safe (when both doors are closed), I only got jumped by him once, but I made sure it never happened again!
If he laughs again I'm gonna freak out
It's kinda creepy when he laughs. - Pegasister12
ONLY 21?!
V 5 Comments
28
Stalking Creepers - Minecraft
Once I was minin' diamonds once I finished I walked out and went to my house. My bed is by a window. I woke up and I saw a creeper staring at me with those DARK Lifeless Eyes. Luckily I managed to kill it.
It scares the heck outta me when I turn around and they're right there about to explode
They are THE scariest things in Minecraft
I find them more annoying than scary...
V 1 Comment
29
Secret Message - Sonic the Hedgehog CD
Scary. Just scary.

I will have you look up how to activate the Easter egg, but the message itself gave me nightmares. It consists of Sonic with a creepy look on his face, creepy boss music, and a letter in Japanese. The letter says "Fun is infinite with SEGA Enterprises. Sincerely, Majin."

However, if you do this on the Japanese/European version of Sonic CD, the music will change to a more lighthearted theme and it will actually seem quite funny...

The U.S. version is the one that will scare you.
It's not even scary. I was WAY more scared of Tails Doll than this.
V 2 Comments
30
The Flood - Halo
I still have bad memories when I frst encountered The Flood. One of the scariest moments of my life
Especially with the creapy music, in combat evolve 343 guilty spark
V 2 Comments
31
Big Daddy - Bioshock

I almost ran into one once. Scared the crap outta me.
32
Barnacles - Half-Life
One hit with the crowbar and they are all dead.
I start to vomit when I go near them
I JUST HATE IT WHEN THEY STICK ON TO YOU THEY MAKE ME SICK!
V 2 Comments
33 Misty Menace - Donkey Kong Country
34
Hunter - Left 4 Dead
When they trap you, they get your blood out so brutally. How can the survivors survive that? - LegitRising
How do they survive getting trapped ok he is not scary but the tank is different
V 1 Comment
35
Clickers - The Last of Us
Me and ellie hate this thing
36
Ghost Cars - Grand Theft Auto: San Andreas
Weird seeing a smashed up car driving around a forest with no one in the driver seat
37
Princess Peach - Super Mario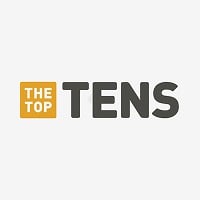 Princess Peach is a major character in the Mario Bros. Franchise. She is usually the character who needs saved in most Mario Games, but also has appeared as a playable character in the Main-Series Mario Games, including Super Mario 3D World, Super Mario Bros. 2, Super Mario Run, and even starred in ...read more.
Truly scarer then Giygas (sarcasm)
Only in five nights at wario's
THIS THIS THIS THIS THIS THIS THIS WRIGHT HERE IT IS NOT SCARY WHAT IF PEOPLE SAID PEACH WAS THE SCARIEST THING IN THE WHOLE WIDE WORLD - POKEMON57000
WHAT MAKES YOU PUNKS THINK PRINCESS PEACH IS SCARY?! SHE'S NOT SCARY!
V 3 Comments
38 The Amalgamates - Undertale
39
Mad Jack (Factory Boss) - Donkey Kong 64
V 1 Comment
40 Adam MacIntyre - Dead Rising
PSearch List
Recommended Lists
Related Lists

Top Ten Scariest Video Games
Top Ten Most Annoying Things When Playing Video Games Online
Top 10 Stupidest Things In Good Video Games
Top Ten Scariest Bad Guys In Video Games
List Stats
800 votes
172 listings
4 years, 317 days old

Top Remixes
1. Giygas - Earthbound
2. Regeneradors - Resident Evil 4
3. ReDeads - Ocarina of Time
Drbazinga
1. Slender - Slender
2. Endermen - Minecraft
3. Marionette - Five Nights at Freddy's 2
ItsDaWorldOfSNuGGLEZ
1. Omega Flowey - Undertale
2. Beyond Hell Valley Sky Trees - Super Mario Galaxy 2
3. Lavender Town Theme - Pokemon Red/blue/yellow
TemmieHoi
Posts
Error Reporting
See a factual error in these listings? Report it
here
.